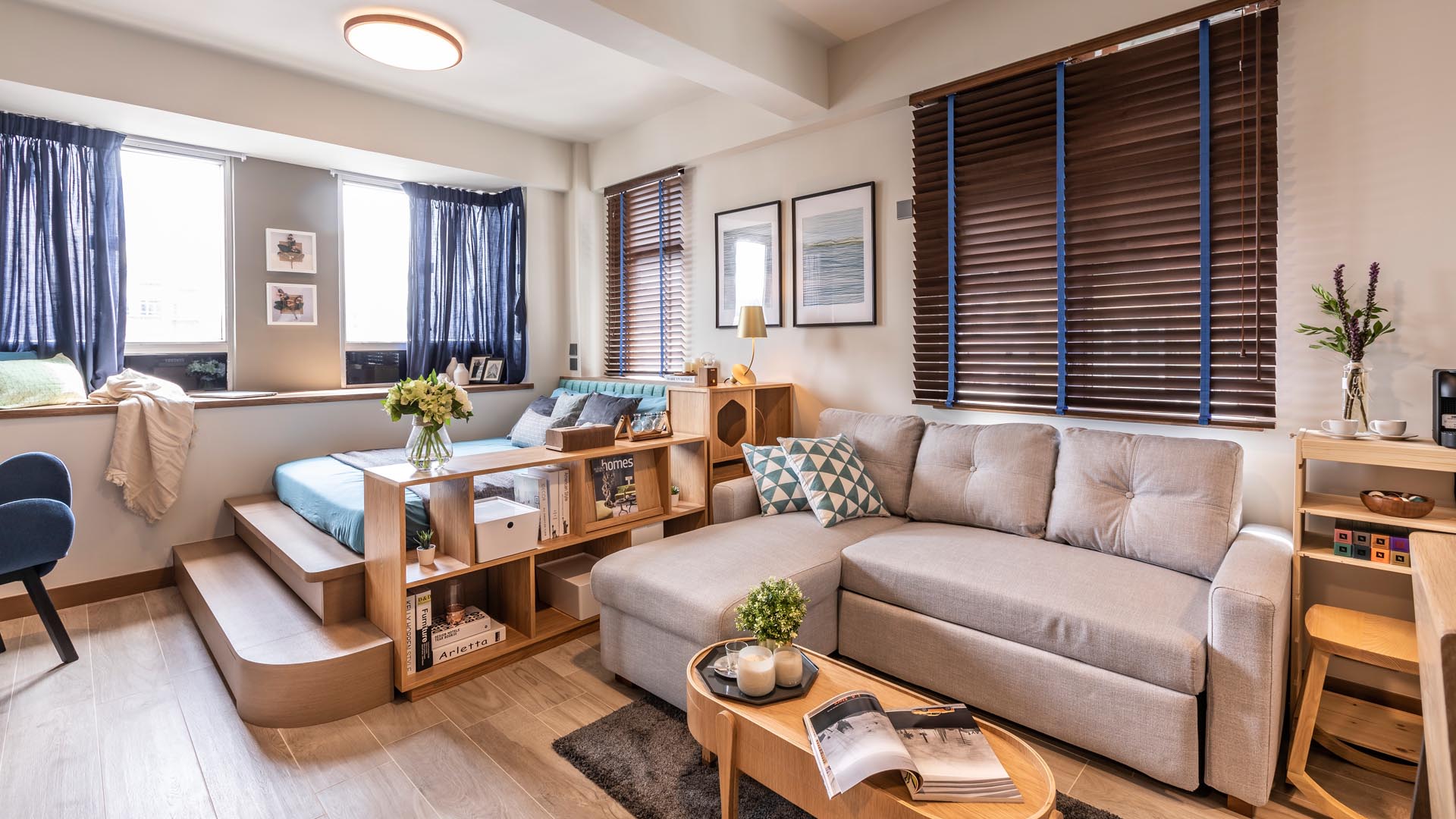 Ada Wong and Eric Liu of littleMORE Interior Design, have designed a small yet modern apartment in Hong Kong, for their client, a young lady, and her cat.
The apartment was originally built 35 years ago and was in need of an update to create a space for their client to refresh and rejuvenate from a fast-paced urban life.
The existing apartment, which was divided into multiple small areas, was transformed into a main room without partitions, allowing the natural light to fill the room.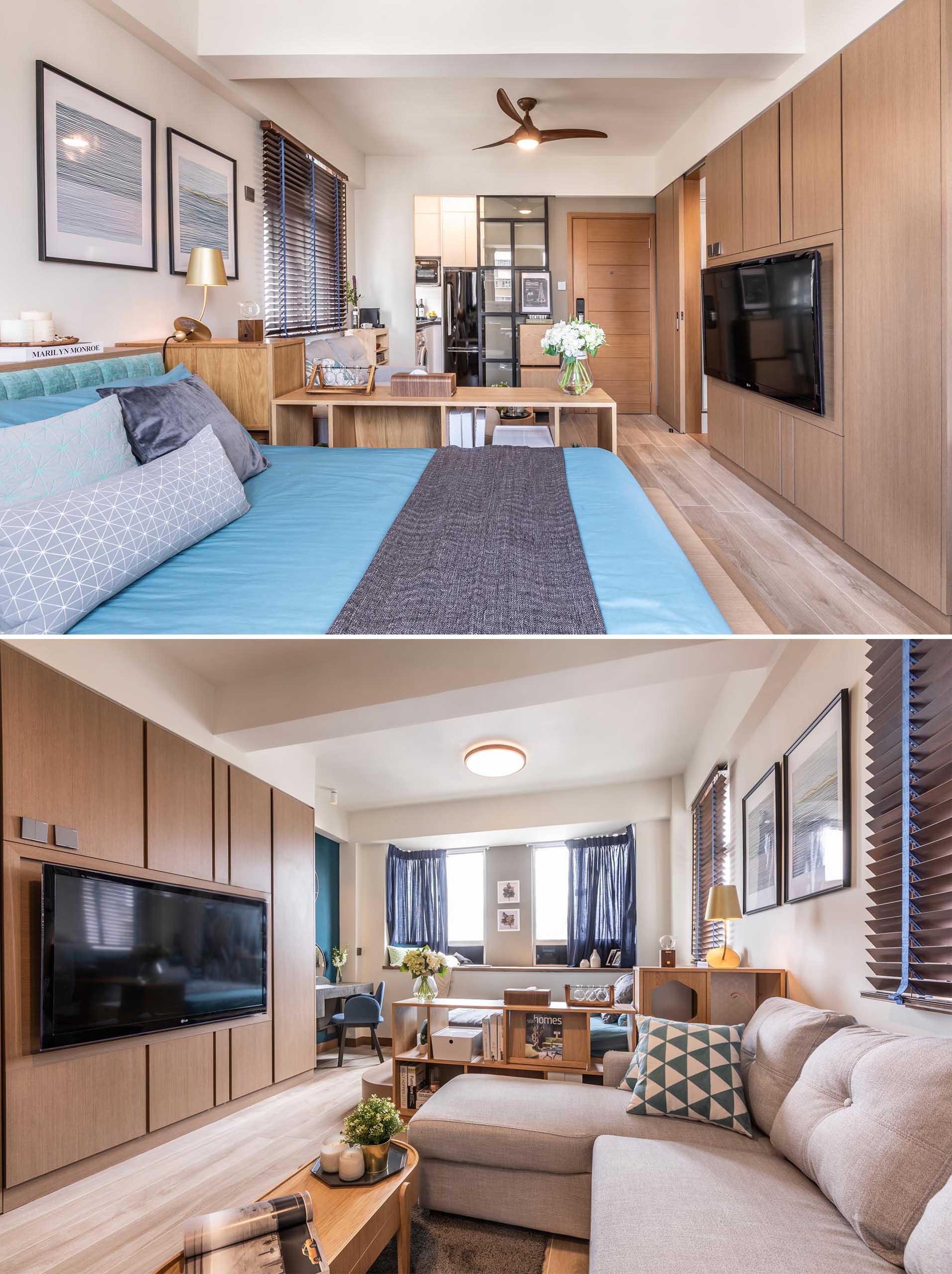 The open plan living room and bedroom includes a Pecan wood patterned feature wall that is used to unify and hide a variety of areas, like the door to the bathroom, a structural column, and a wardrobe. It also created a backdrop for the TV.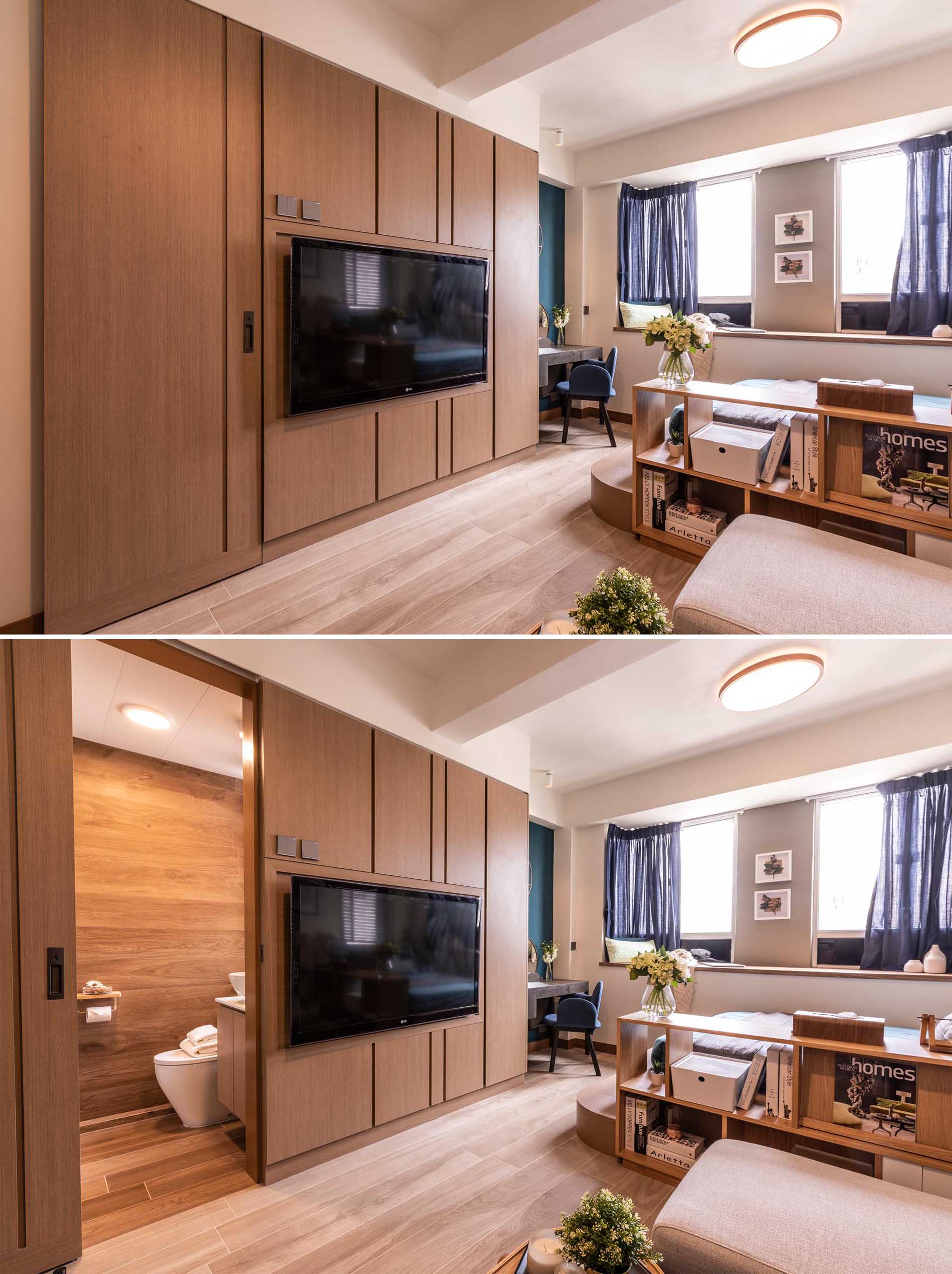 At the end of the feature wall is a small work area that's highlighted with blue textured wallpaper, adding a pop of color to the interior. A large window seat has been created adding an additional place to relax.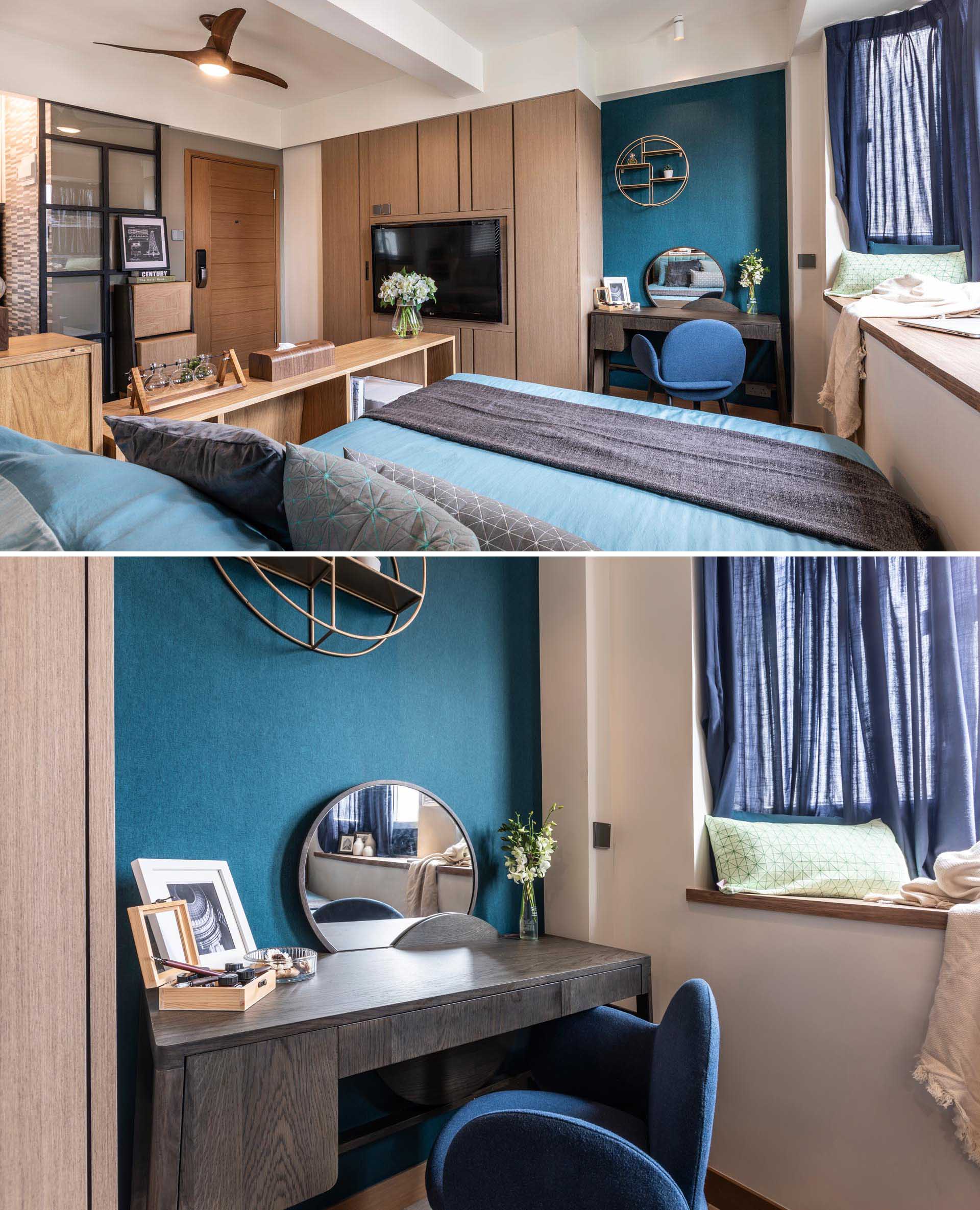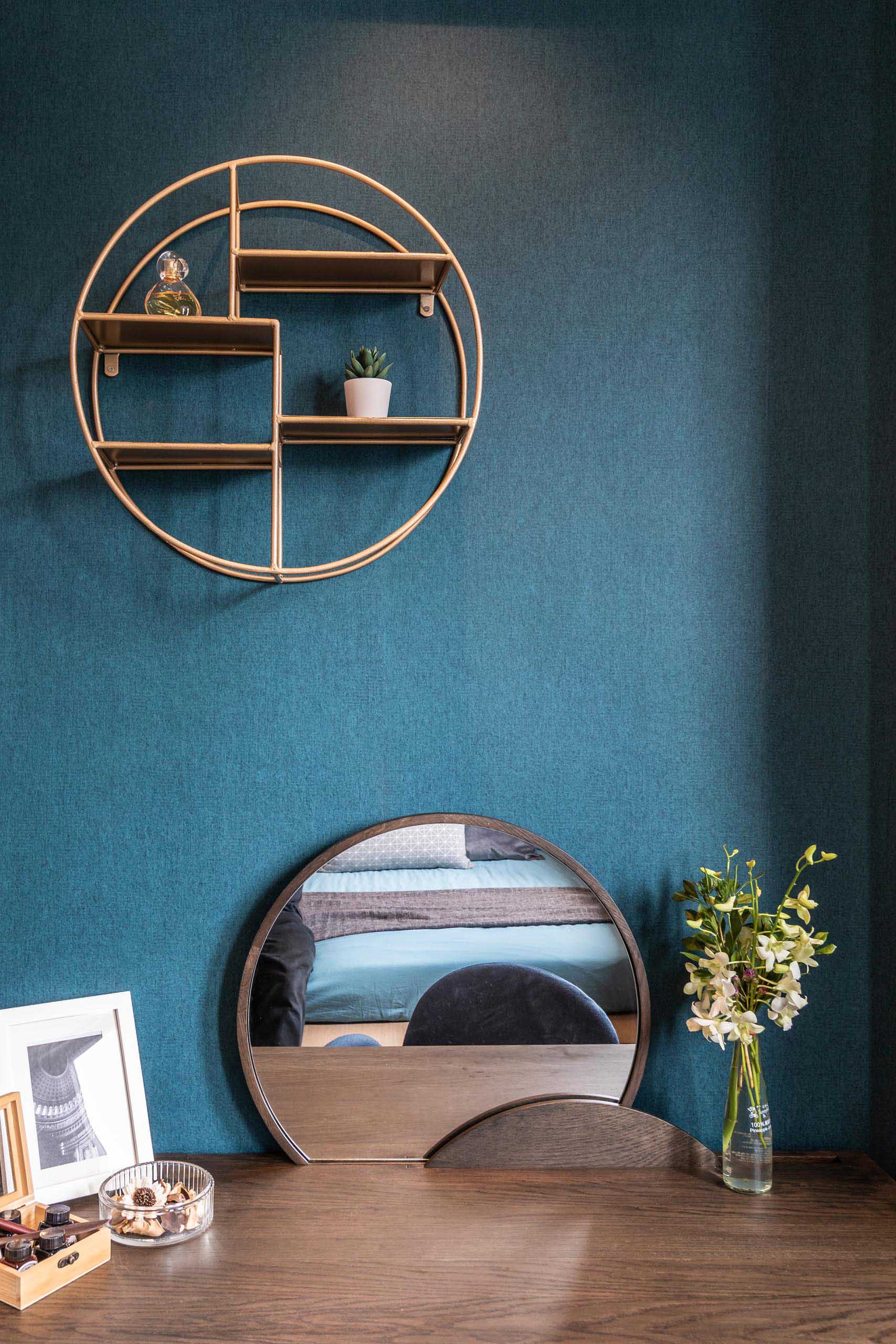 On the opposite wall, there's a platform bed that's separated from the living room by a small wood bookshelf. By not having a partition wall, this allows the light to travel throughout the interior, while at the same time, creating different living areas.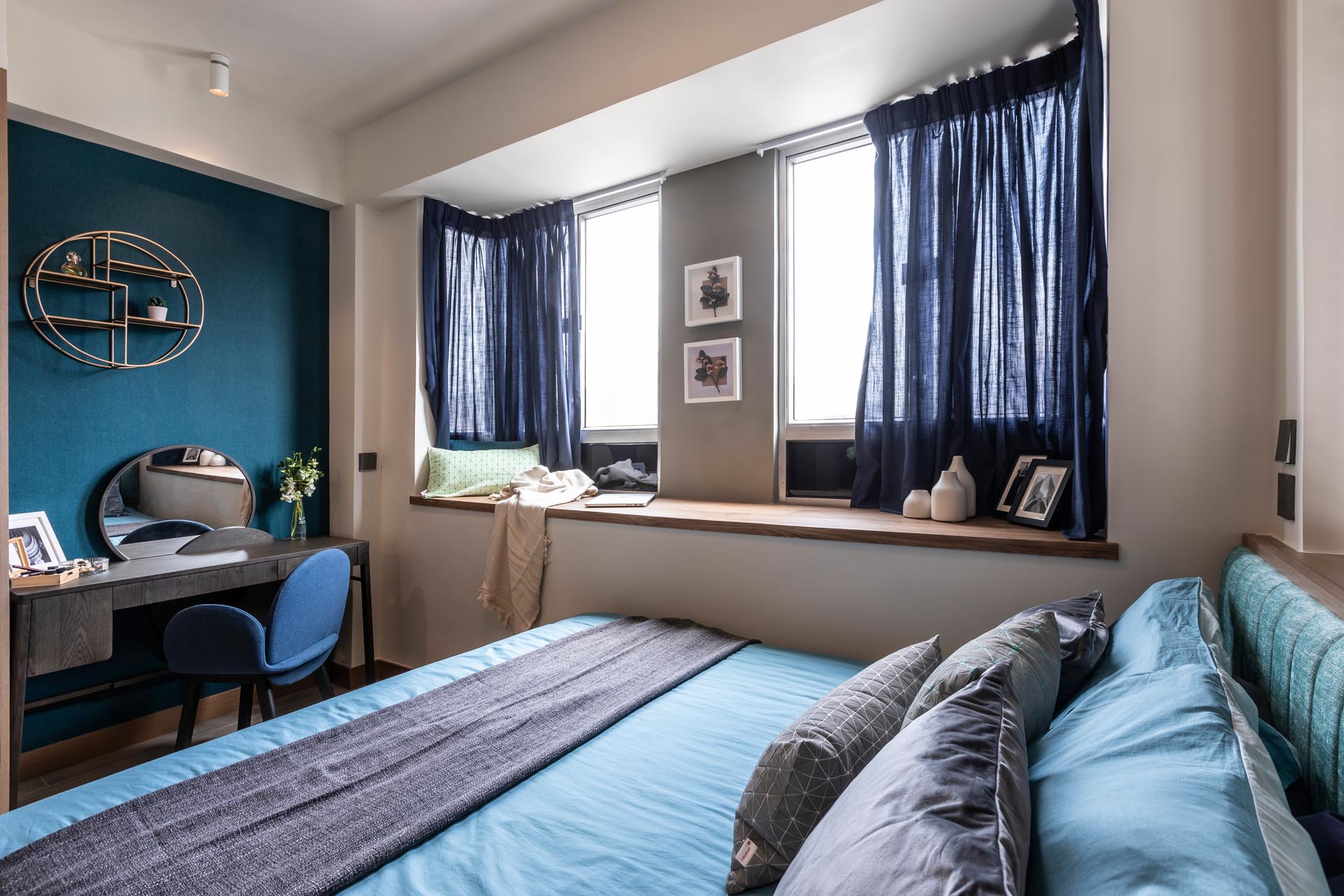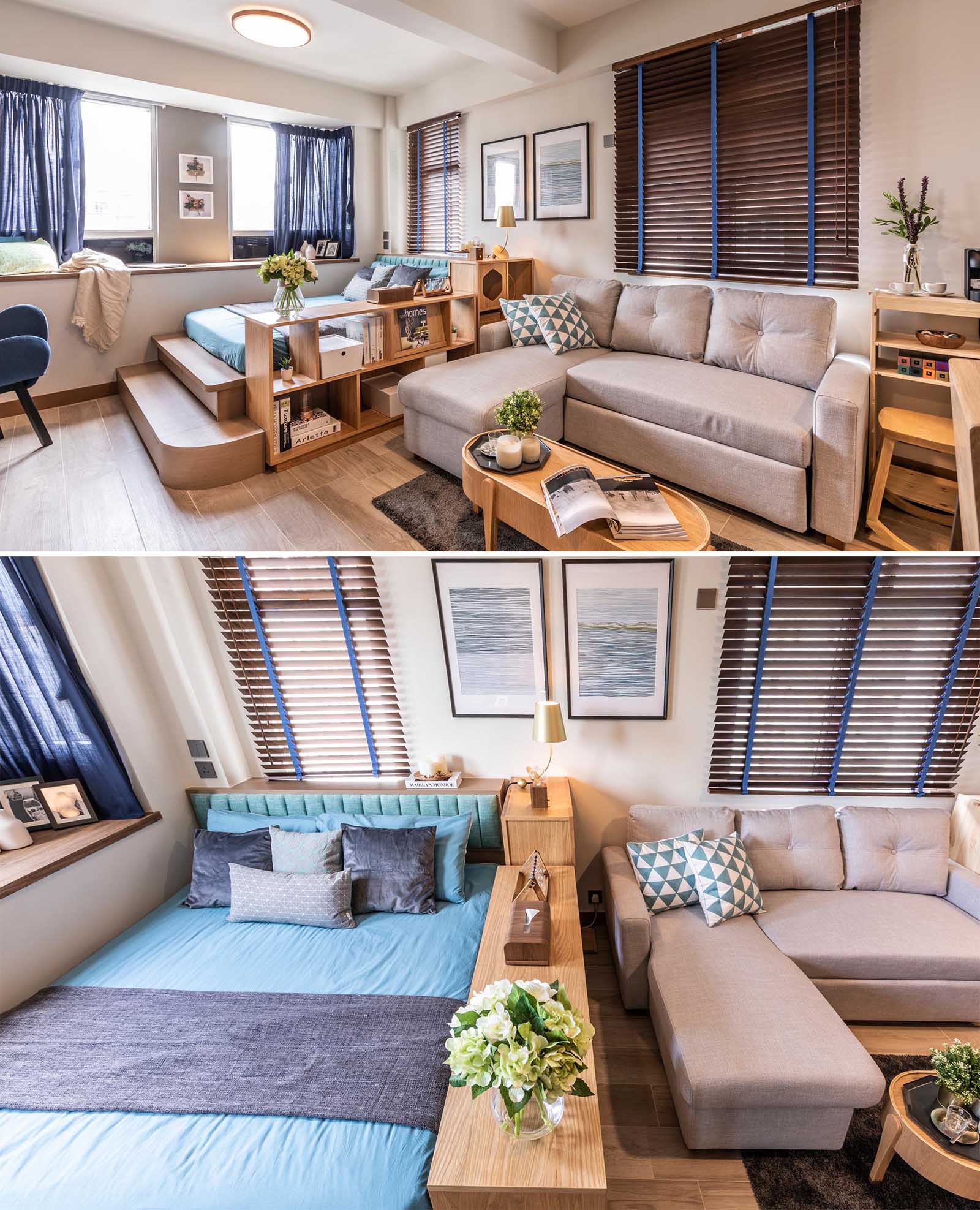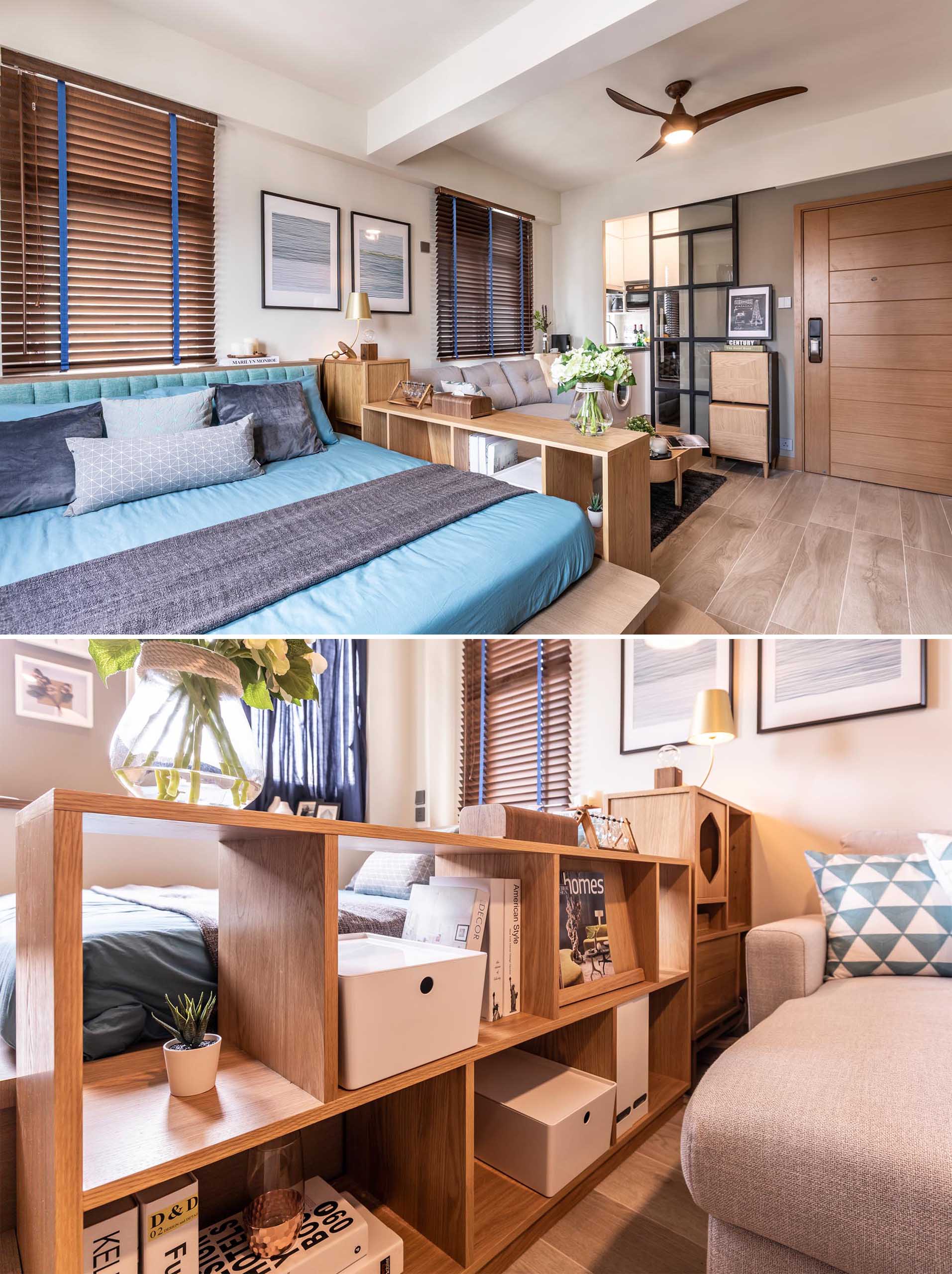 A sleek charcoal black painted metal framed glass sliding door reveals the tiny kitchen, that also includes a washing machine.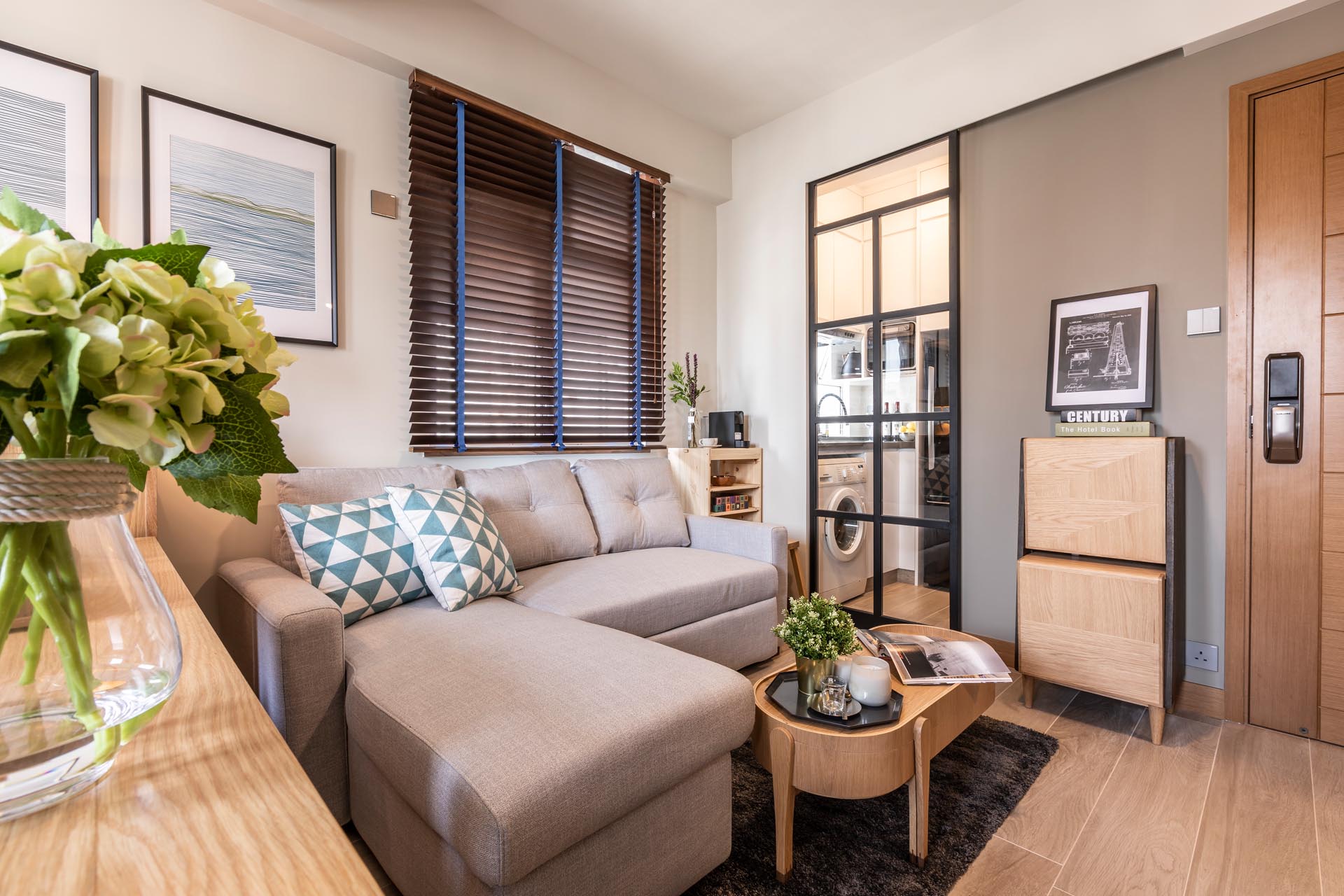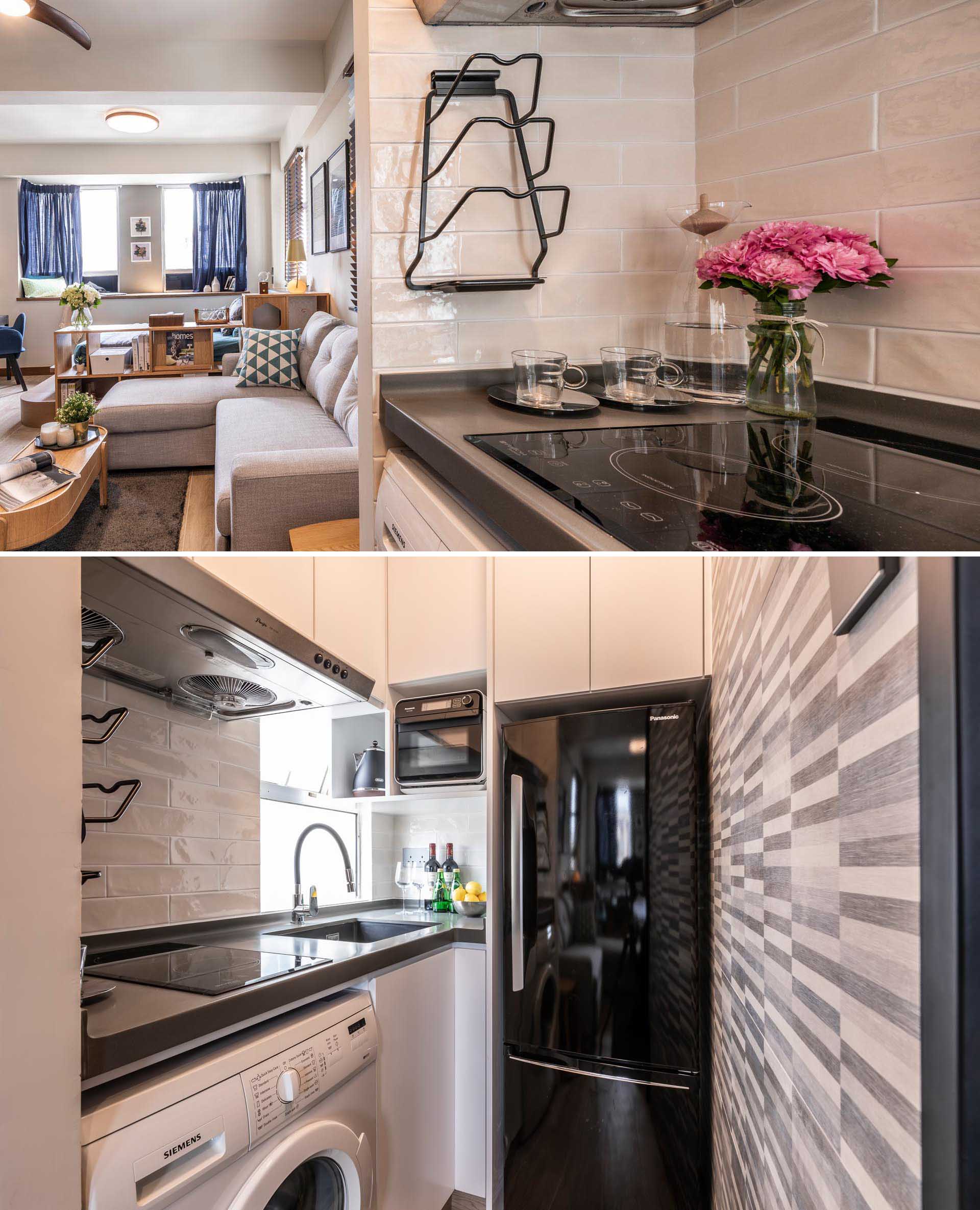 The apartment also includes a bathroom with a wood accent wall and a glass-enclosed shower.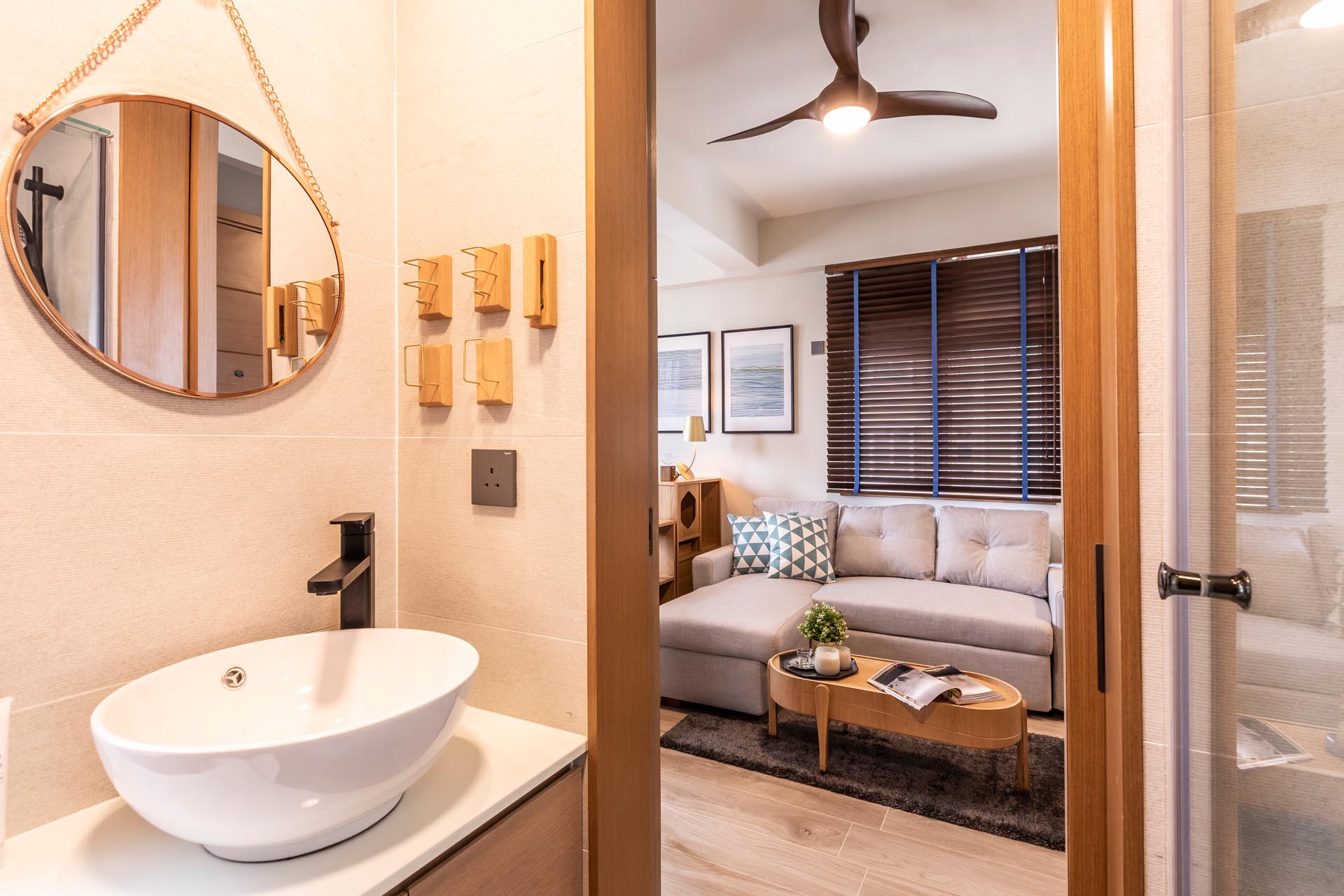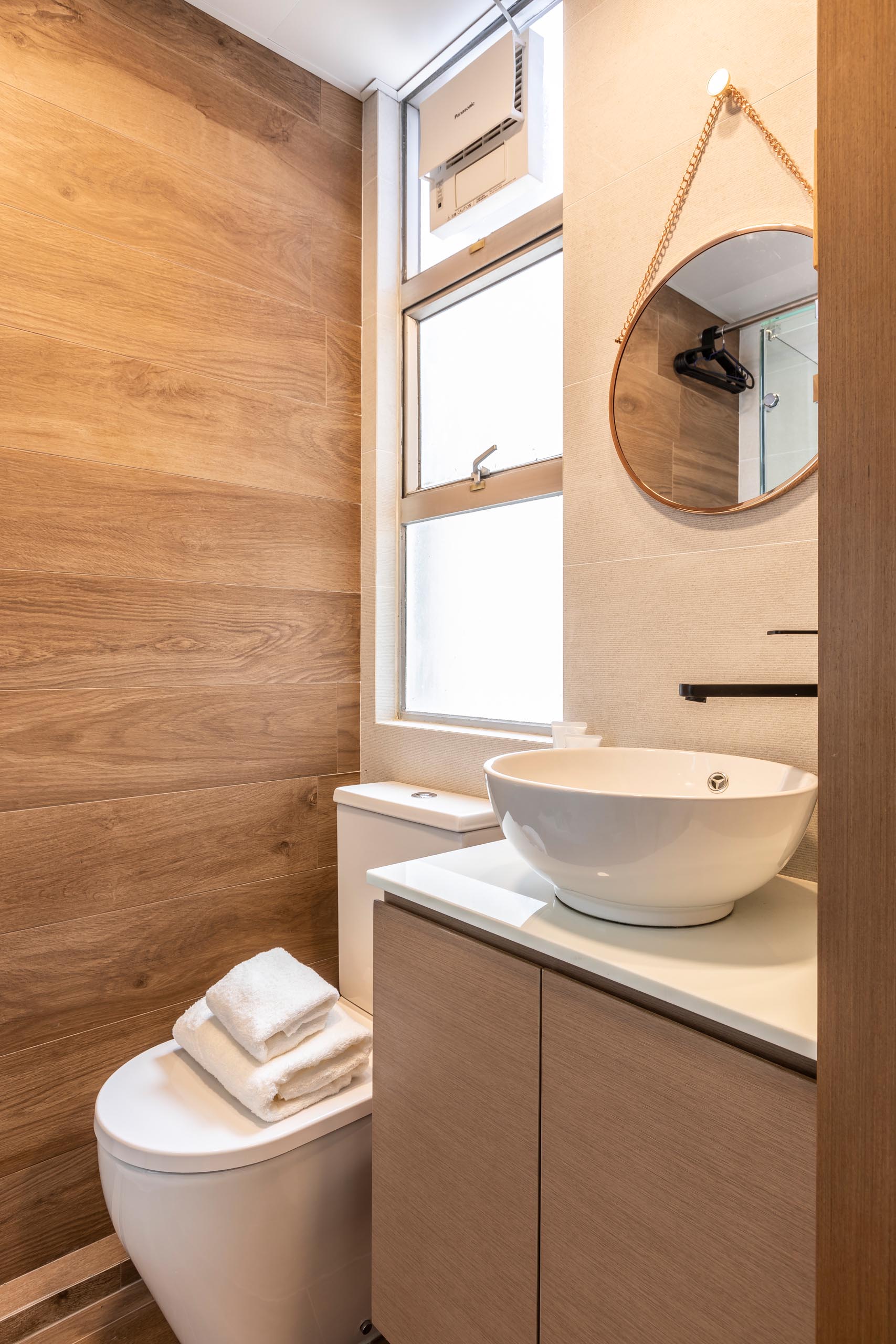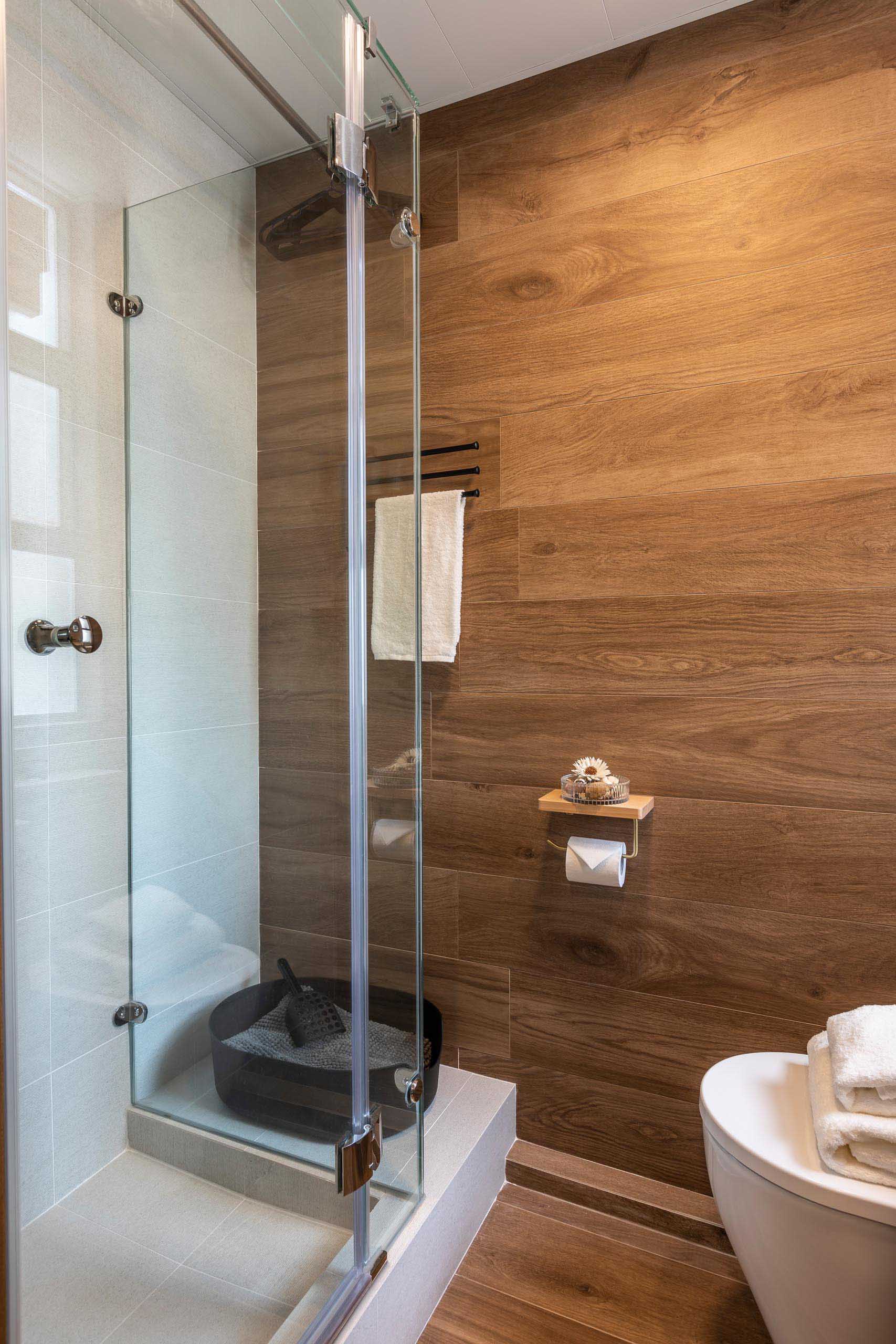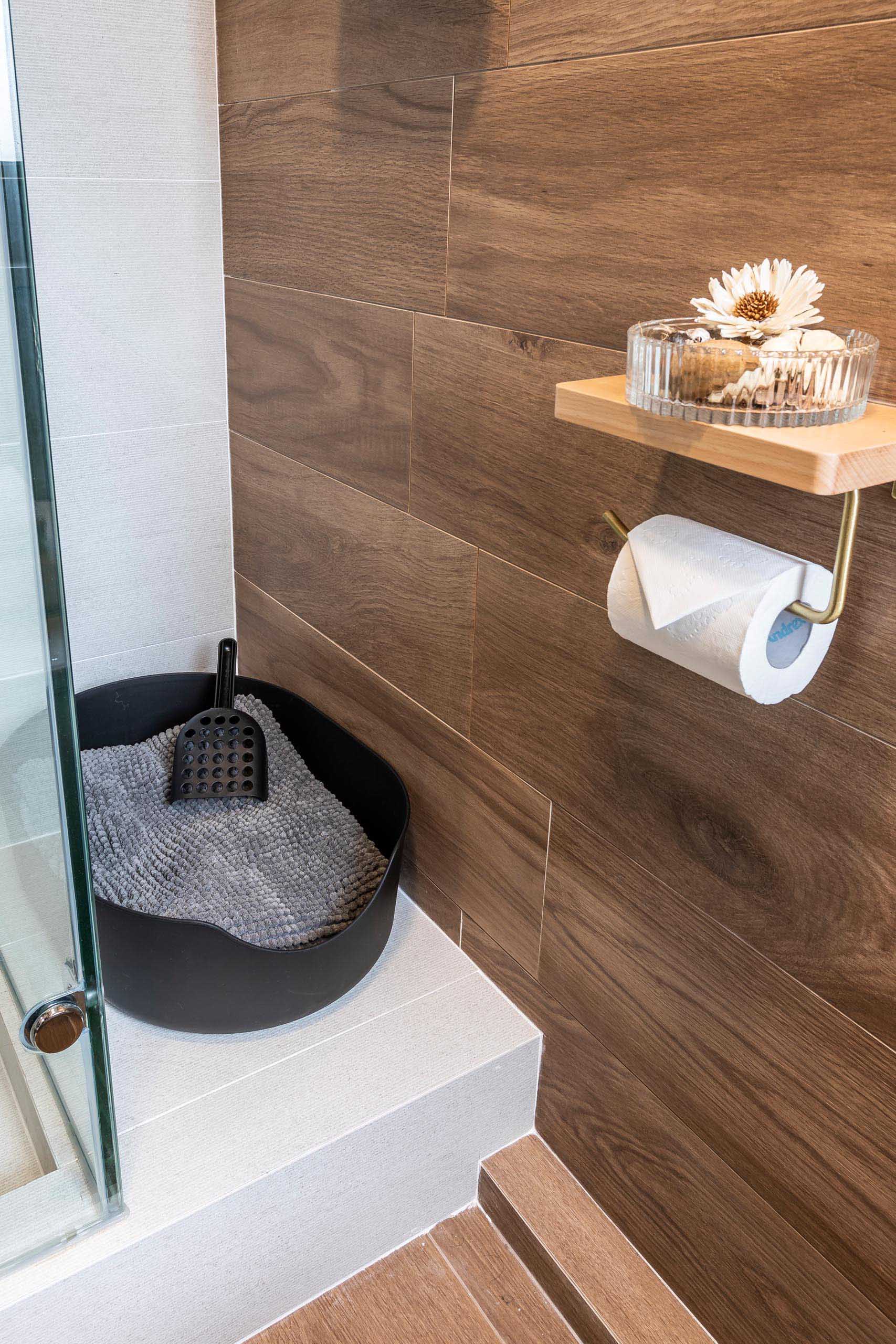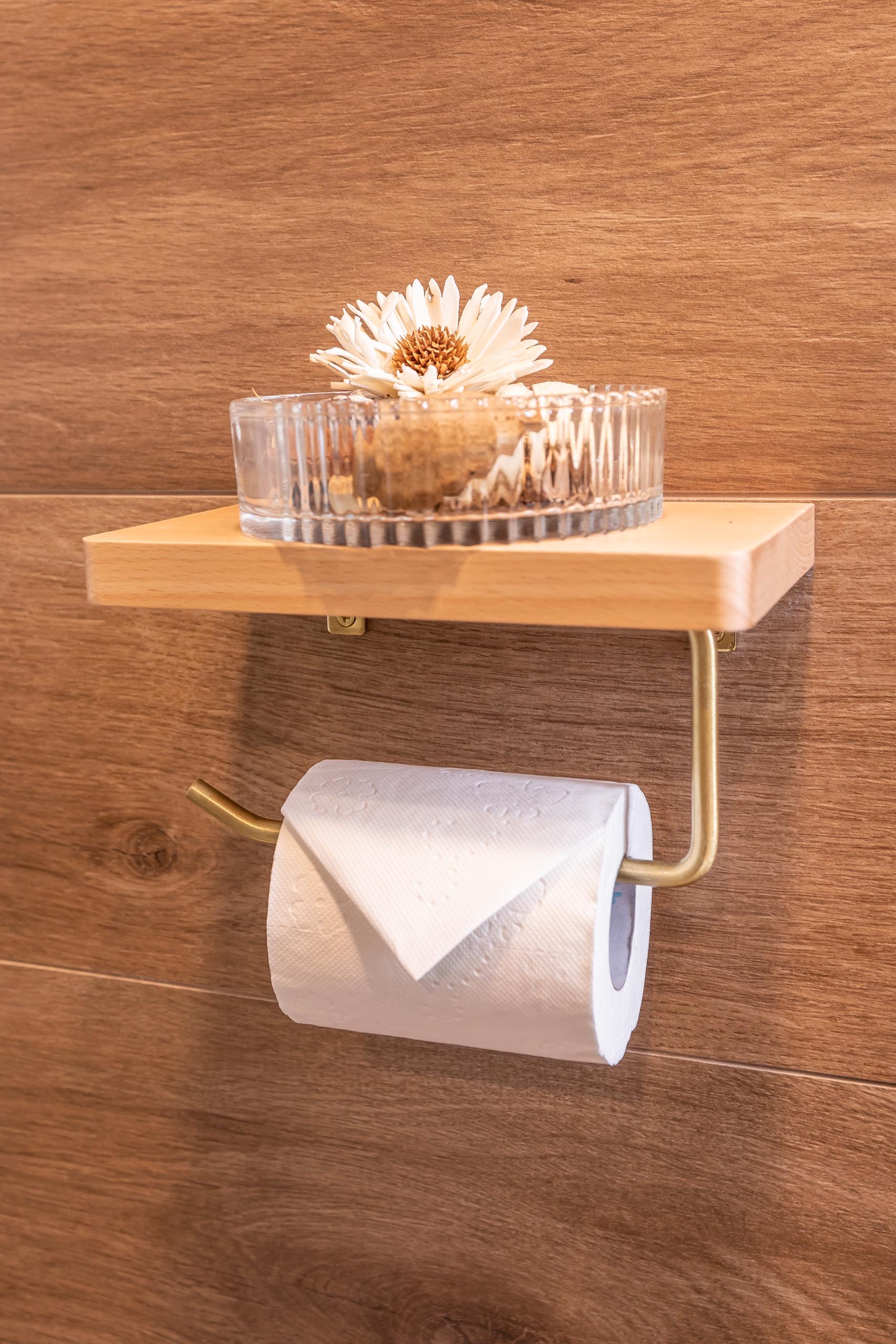 Photography by Michael Perini
Source: Contemporist