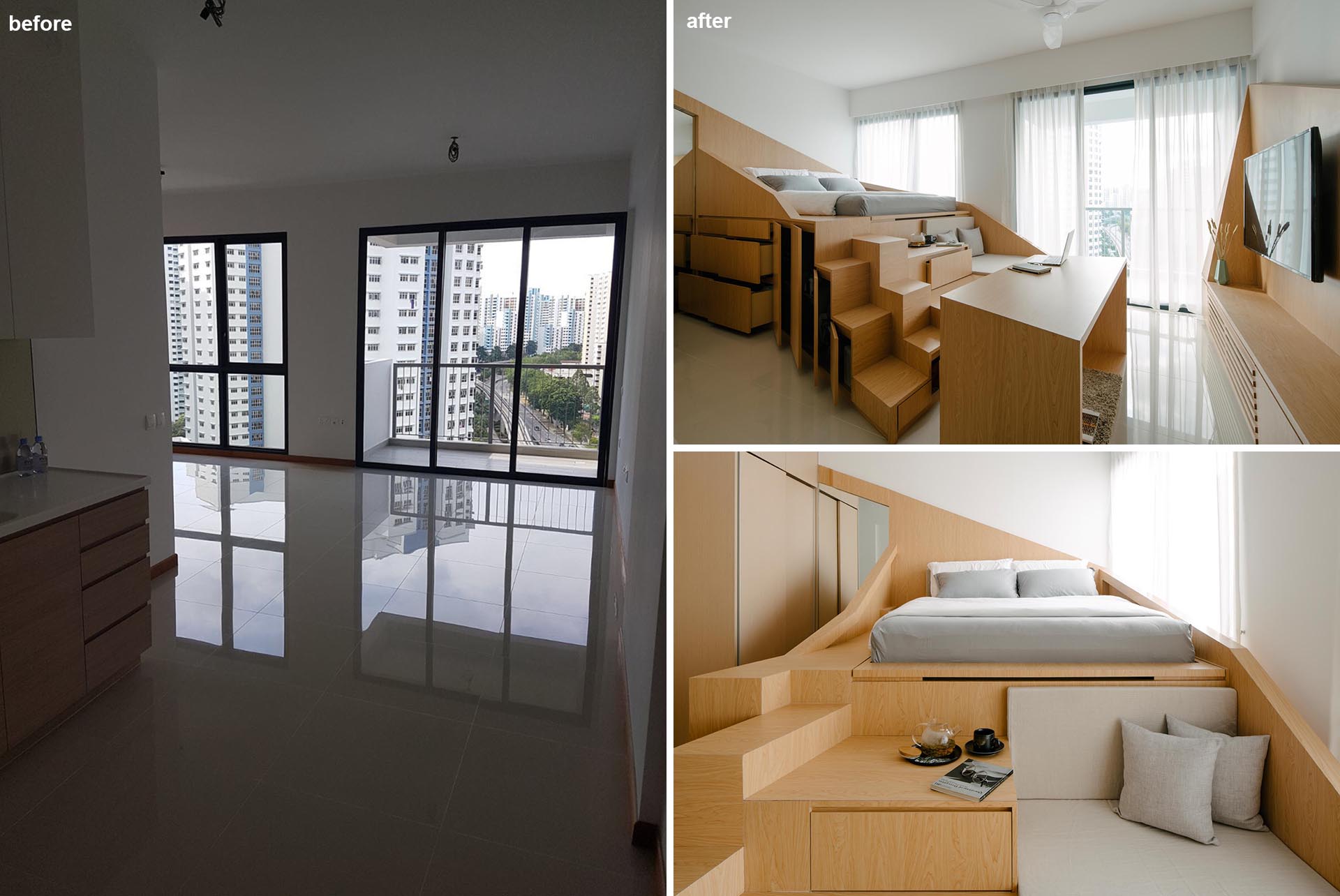 Metre Architects have shared some before and after images of a small apartment interior they designed in Singapore.
The apartment measures in at just 462 square feet (43 square meters). The architects were tasked with creating a multi-functional space that includes a bed, living room, dining area, and storage.
Let's take a look at the apartment BEFORE the installation.
The original interior of the studio apartment included a small kitchenette, a bathroom, and a floor-to-ceiling closet. There's a wall of windows with city views to fill the apartment with natural light, while all the other walls are plain and empty.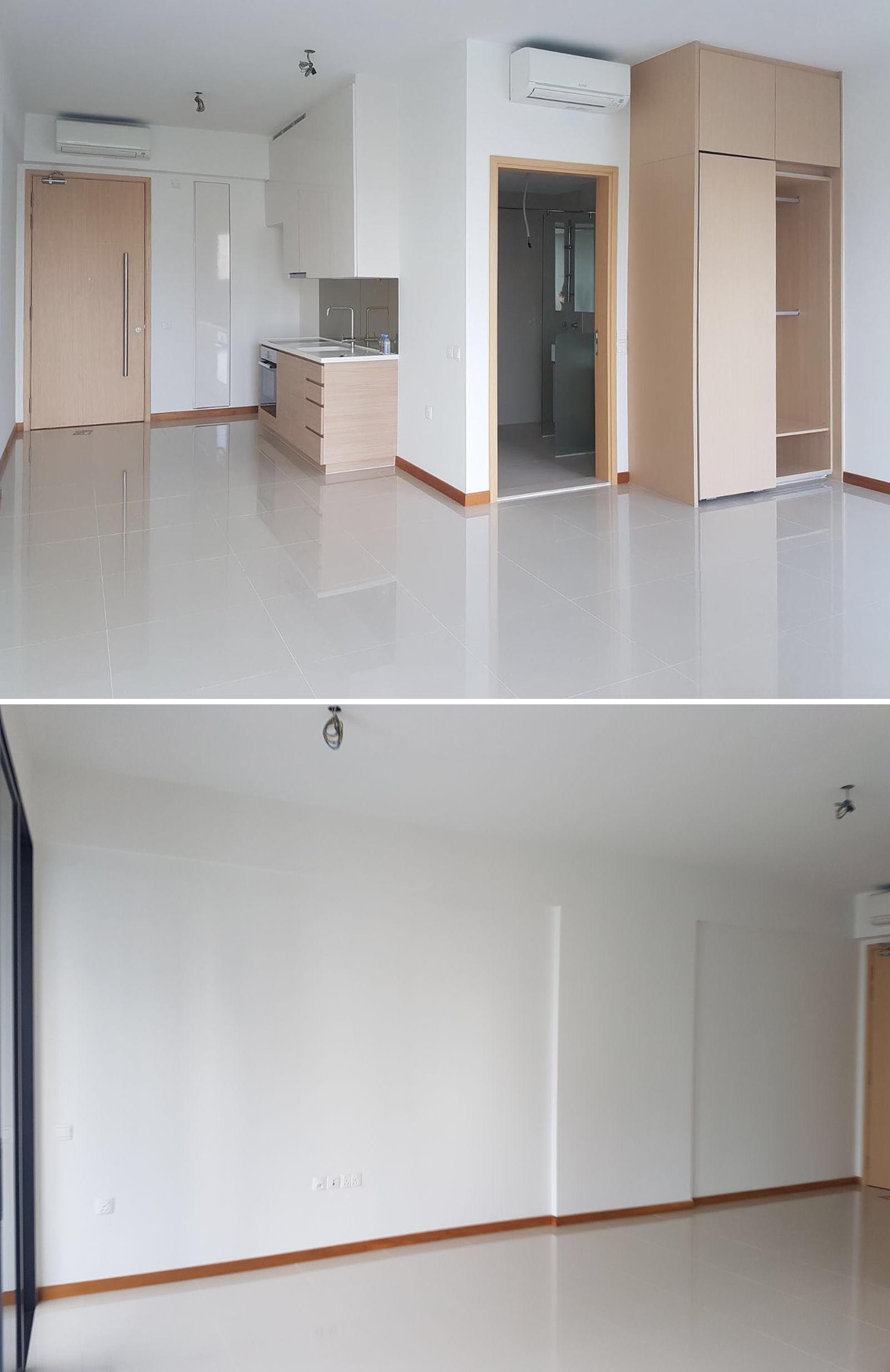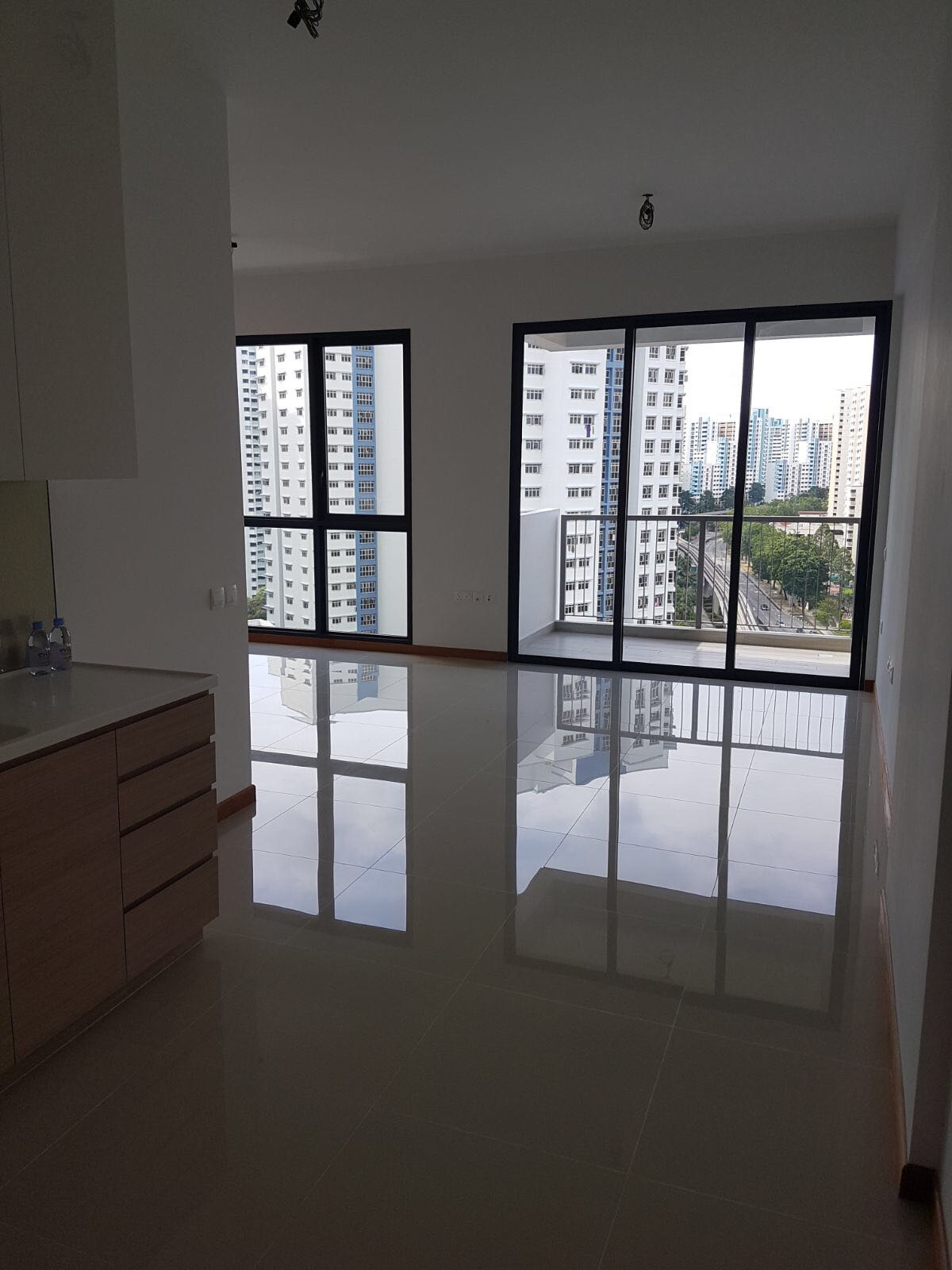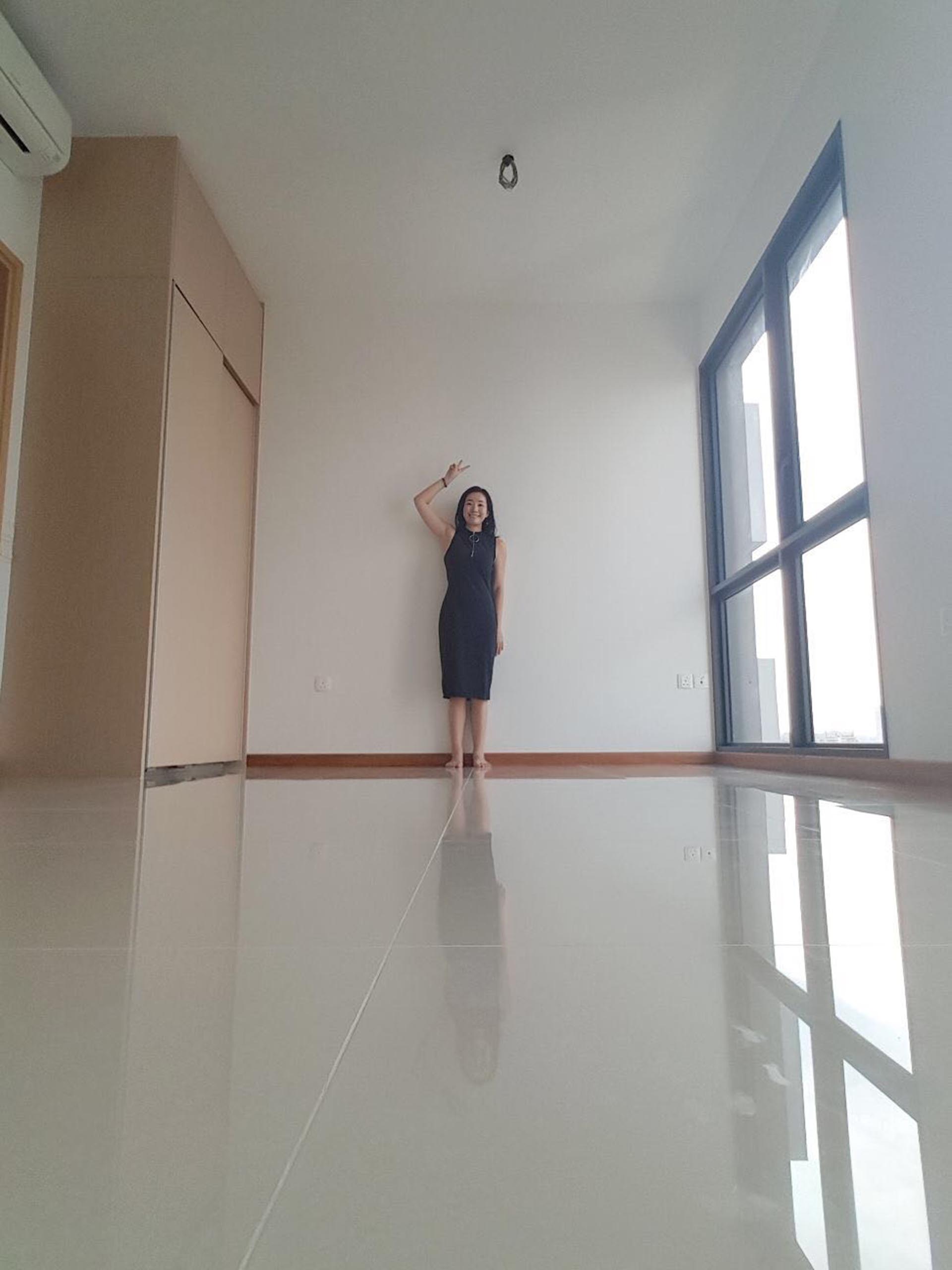 The apartment AFTER the installation includes a glass partition wall that provides separation between the entryway / kitchen and the main living / sleeping area.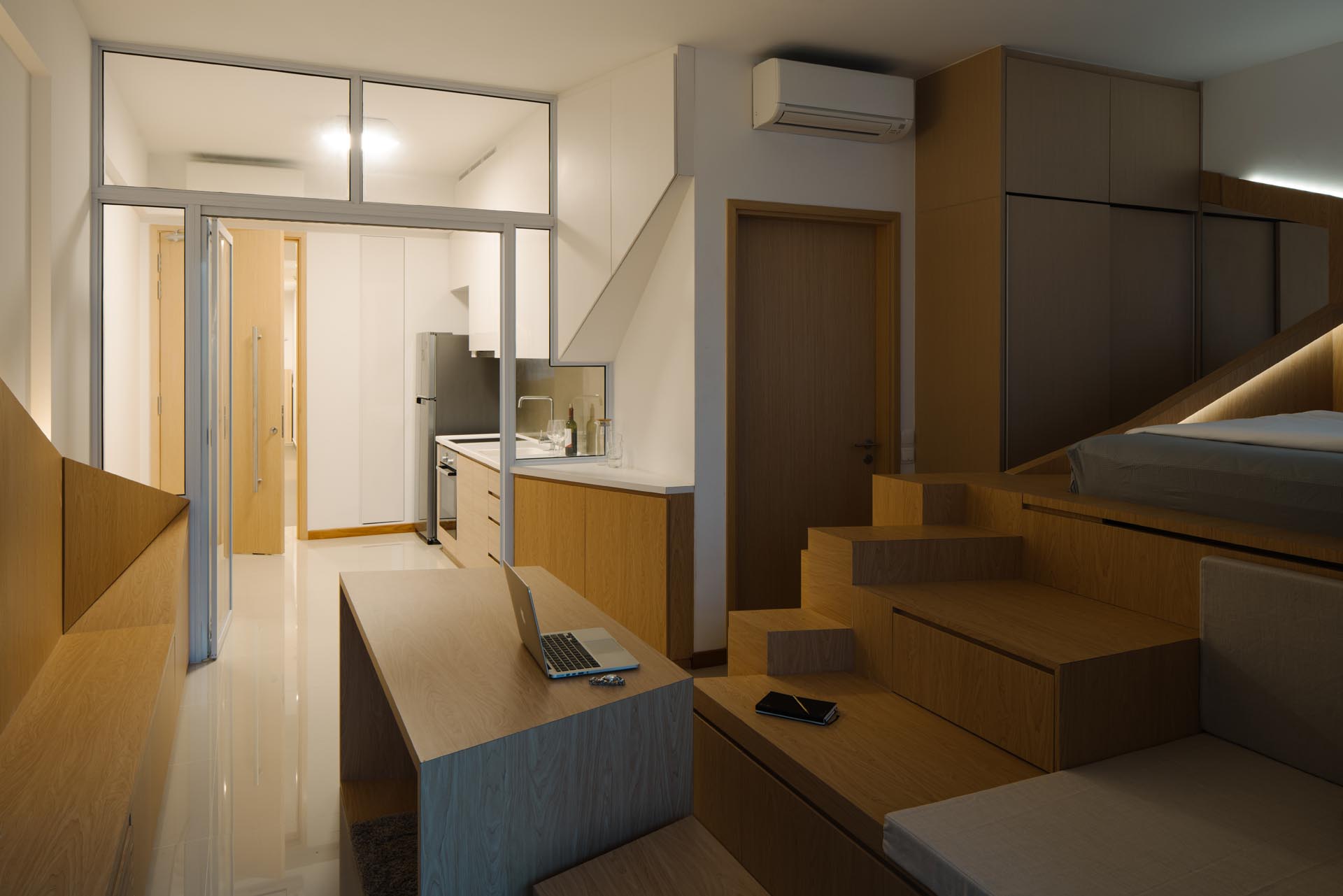 In the open living / sleeping area, a wood platform bed has been custom-designed, making use of the height of the room to include much-needed storage underneath.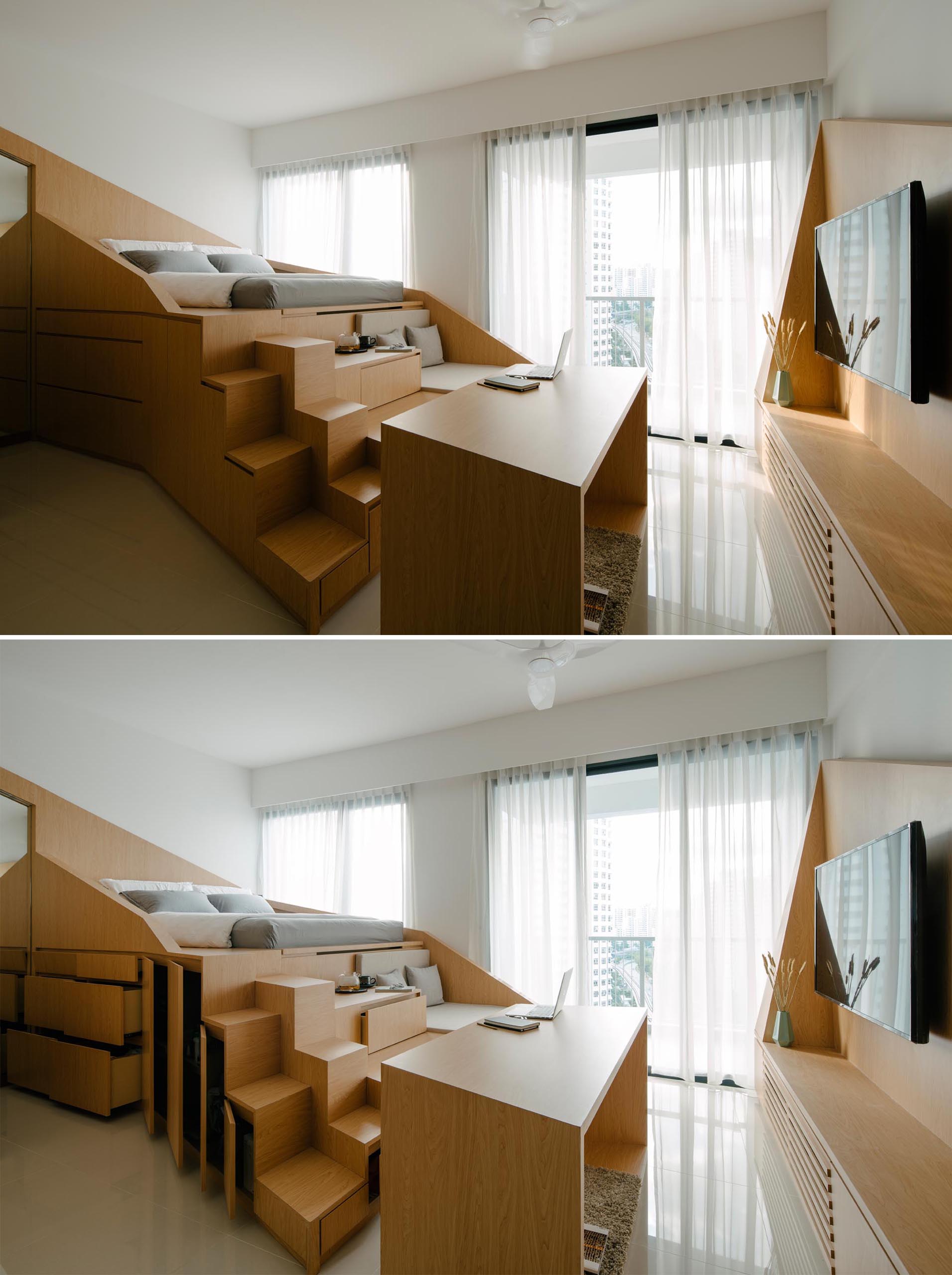 Also included in the bed design is a small sofa that can be used as a seat for the desk / dining table or a place to relax by the window.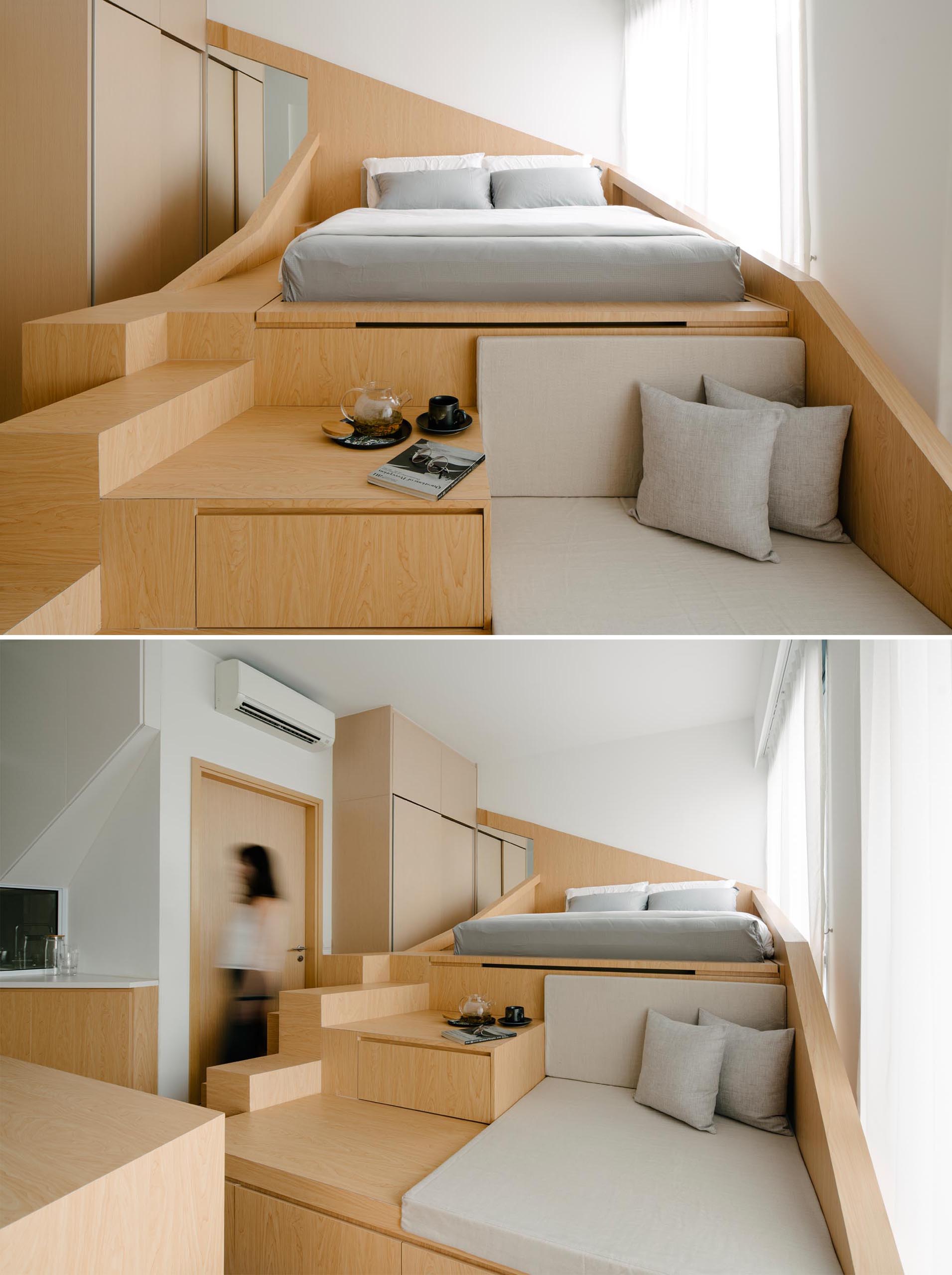 Stairs to the bed have been integrated into the design too.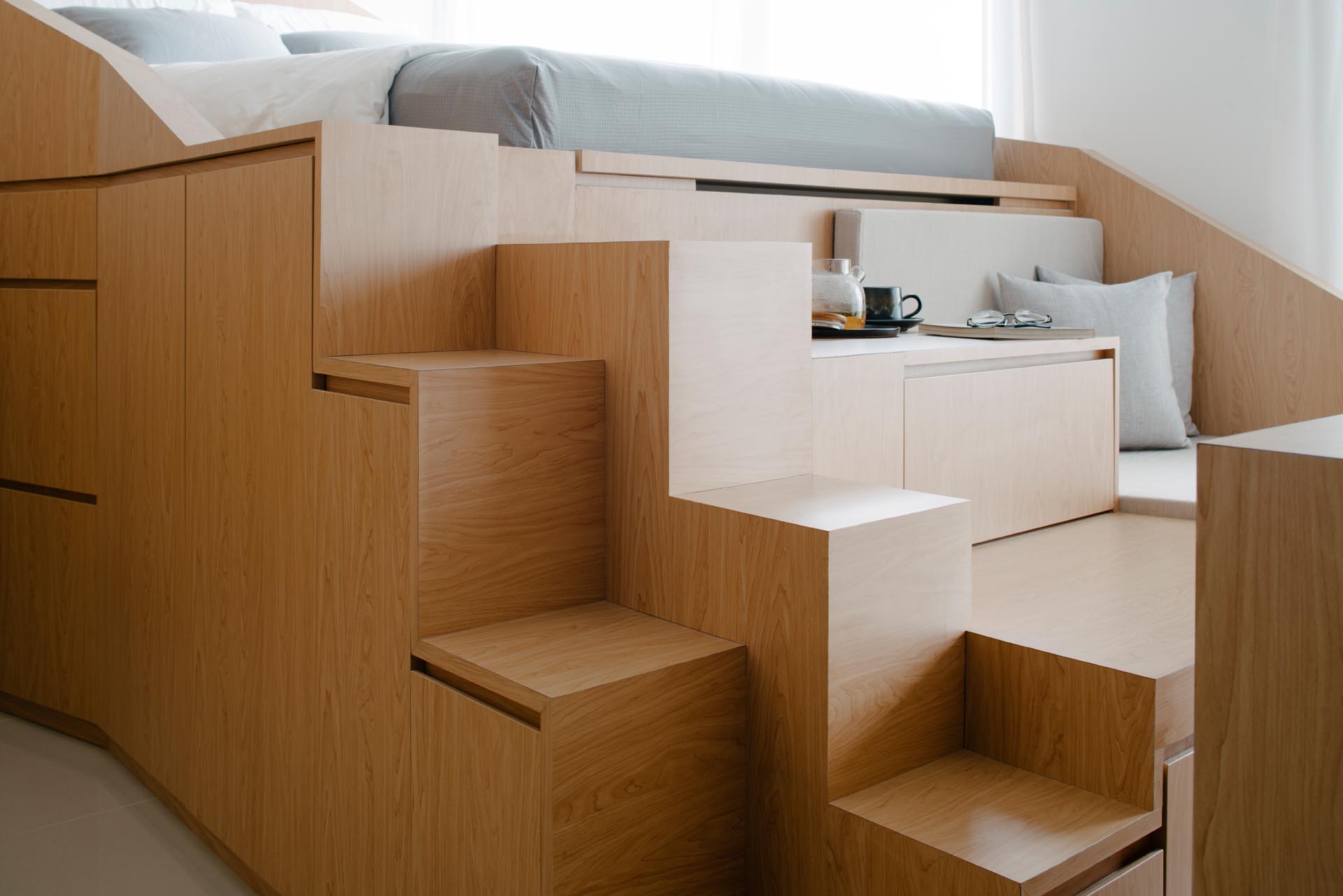 At night, hidden lighting highlights the outline of the bed, and provides a soft glow to the room, adding to the coziness.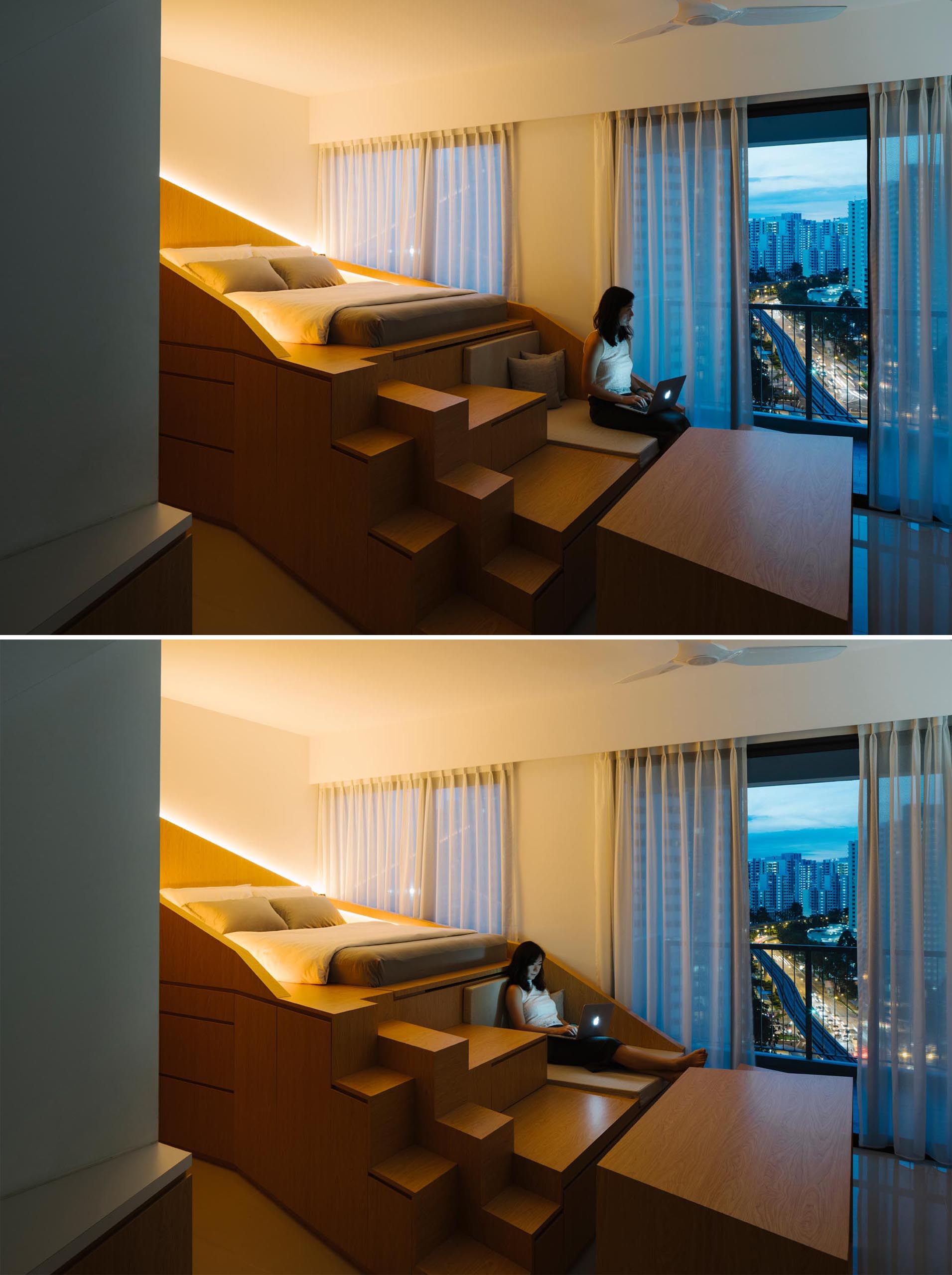 Opposite the bed is a custom wood wall that provides a backdrop for the television, adds interest with its angular design, and includes additional storage.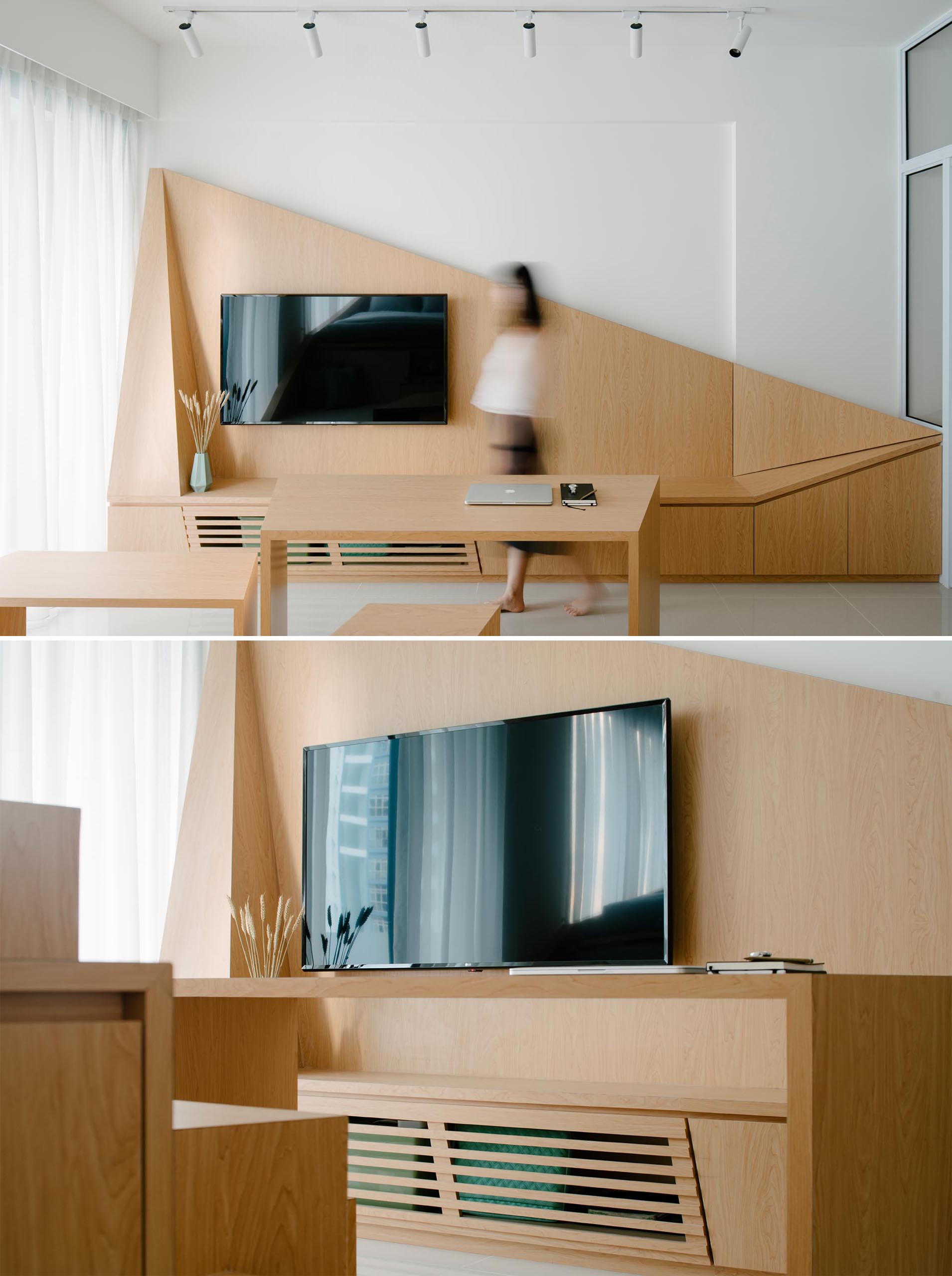 Photography by Studio Periphery
Source: Contemporist