Located in the heart of the city of Athens, '10AMLofts' is a refurbished interior project by Barcelona-based Studio Andrew Trotter and Gavalas Ioannidou. The rustic four storey space, whose simplicity belies the expressive charm of its interior, has unbeatable views over the Acropolis of Athens, functioning as both an event space and penthouse.
With the space, Trotter has created an earth-toned and textural world full of bespoke furniture and other functional and decorative details. Designed in collaboration with Eva Papadaki, Eloni Ioannidou, and Marcelo Martínez, the event-space section of '10AMLofts' exists on the basement and lower ground floor, which connect to one another via a corten steel sculptural staircase. "While the lower floor is mainly white and is flooded with light, in contrast the basement is dark, with natural light seeping in through the cracks left in the ceiling and the central patio," explains Trotter to IGNANT. The two spaces are multifunctional and easily divided, with a generously sized seven-meter-long kitchen and large wooden table for communal meals.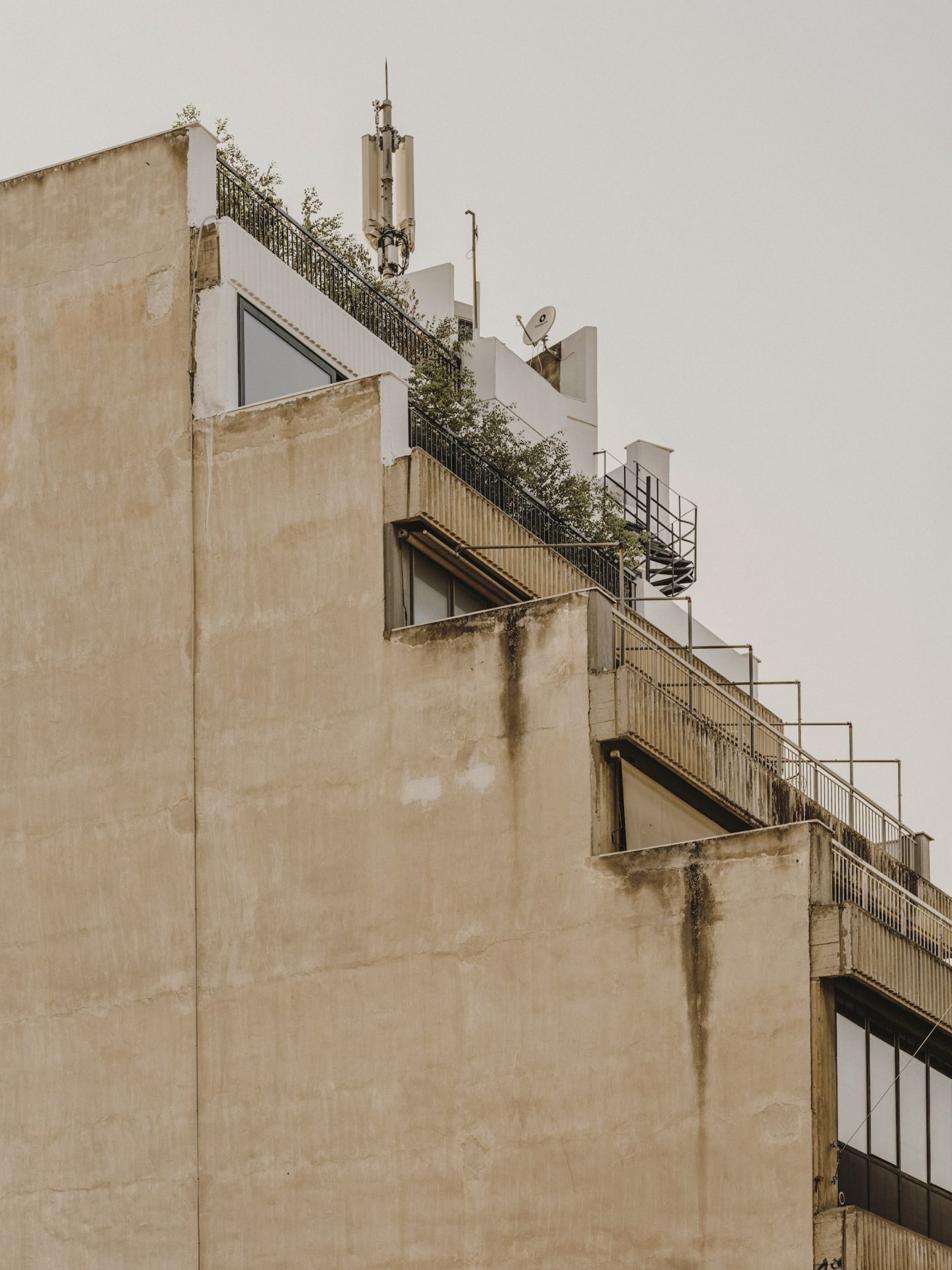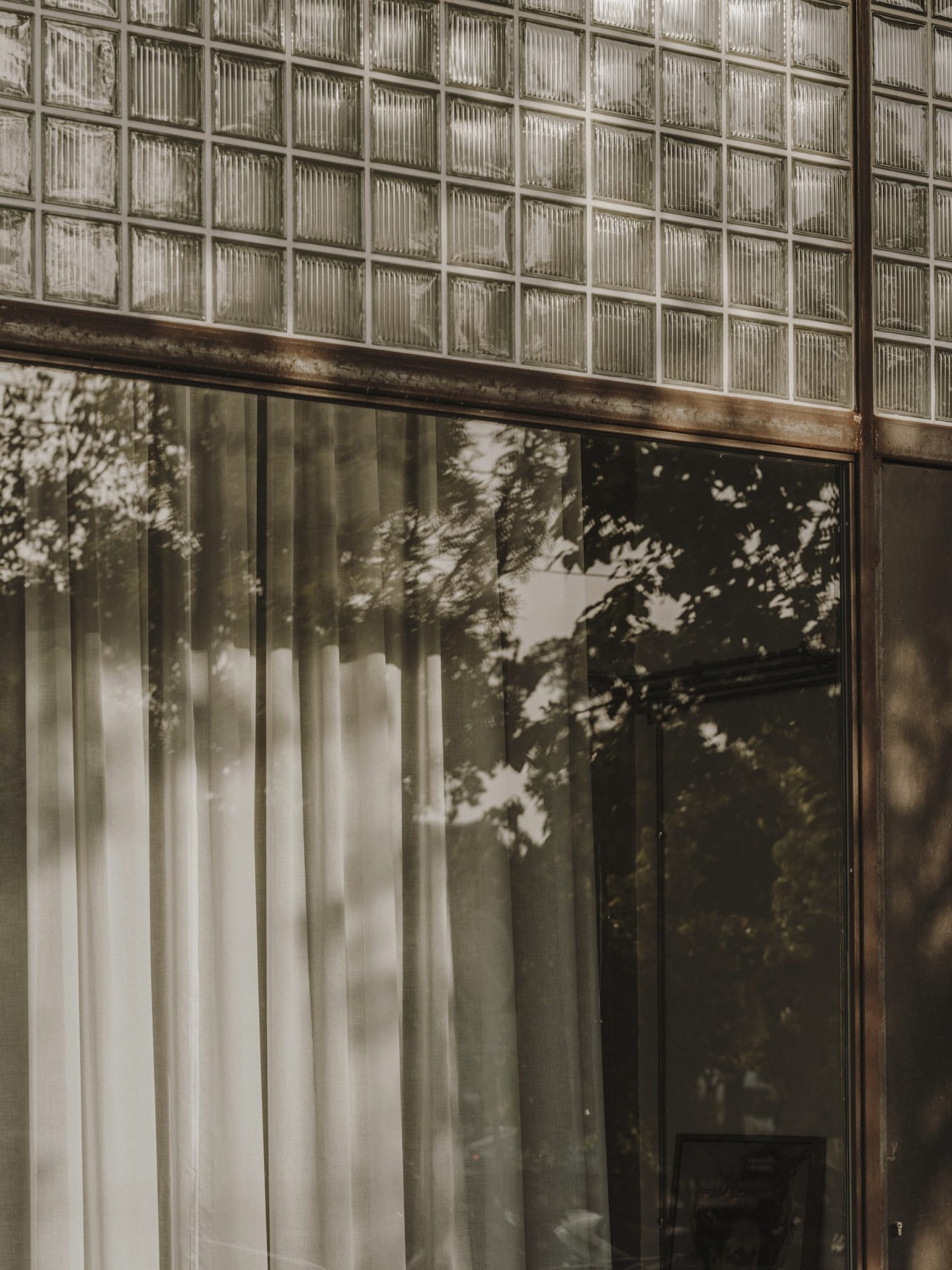 The penthouse is spread across the two upper floors. "In the heart of busy Athens, the space is cool and calm," Trotter continues. The lower floor hosts a large living and dining area, with an artisan kitchen and Charlotte Perriand chairs. On this floor, a study room also features, complete with a daybed that doubles as a second bedroom if needed. On the upper floor is the main bedroom and bathroom, with huge windows and a small terrace. Despite their different functions, both areas of the building feature a muted color palette saturated in shades of beige, white, and brown, with raw textured walls softened by linen curtains, sofas, and antiques. "It is a haven of peace and tranquility, and gives an amazing experience of relaxing or working with views of the Acropolis," Trotter concludes.
Source: Ignant