A tranquil Andalusian retreat by Madrid-based architecture and design practice Febrero Studio, 'Casa JMA' is a refurbished traditional Spanish villa designed to evoke feelings of summer peace all year round.
Located in Marbella, a resort area in Spain's Costa del Sol, Casa JMA is surrounded by tall palms and picturesque views of the Sierra Blanca mountain range, making it an ideal spot for weekend travel and relaxation. Commissioned by a young family, the firm was tasked with repurposing an old concrete Spanish villa into a summer house with a new extension, and a small independent guesthouse at the rear of the site. To evoke the history and memory of the place, Febrero Studio preserved the original brickwork structure and the all-white appearance of the original home, cladding the new addition in whitewashed lime mortar—a symbol of Andalusia's architectural history.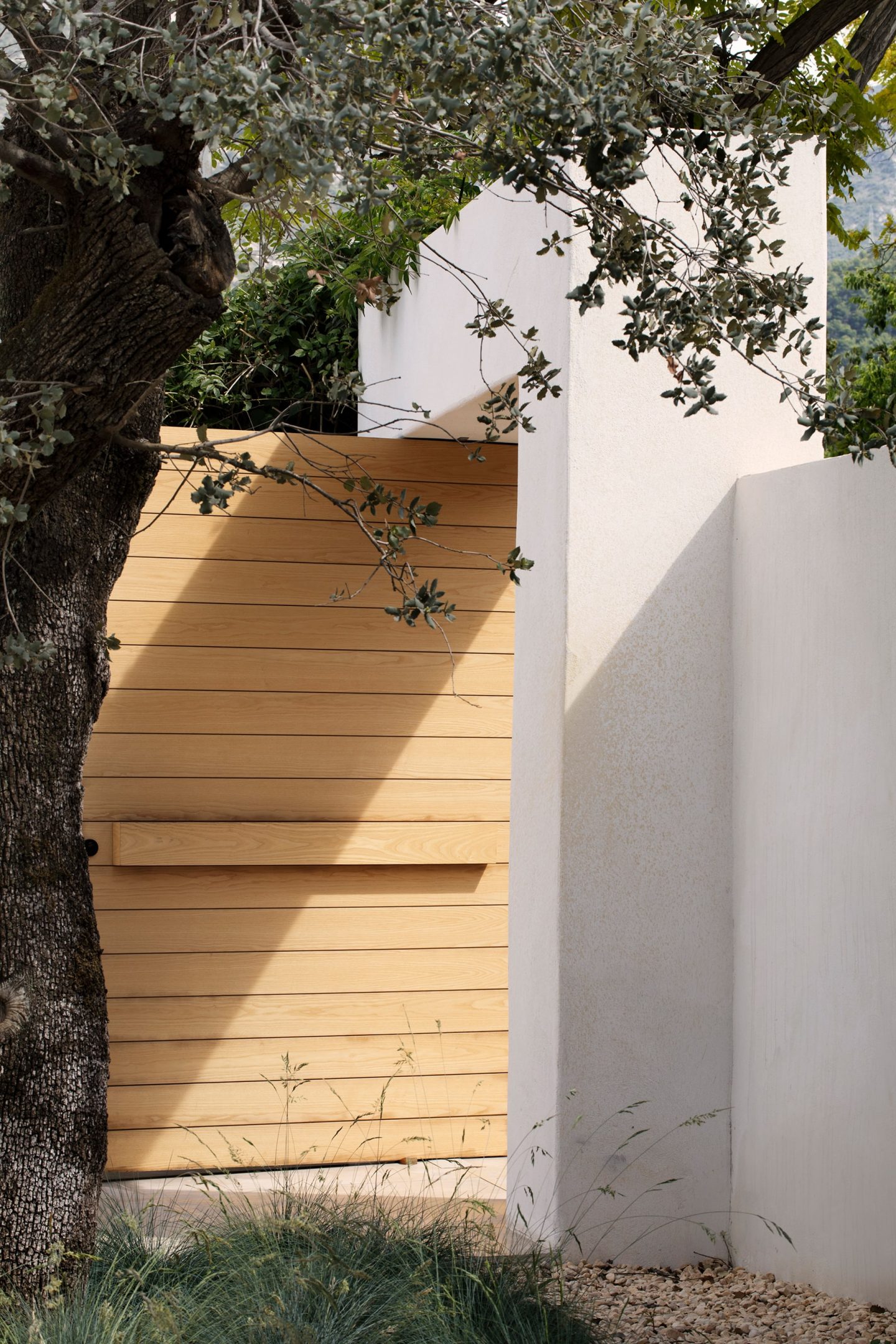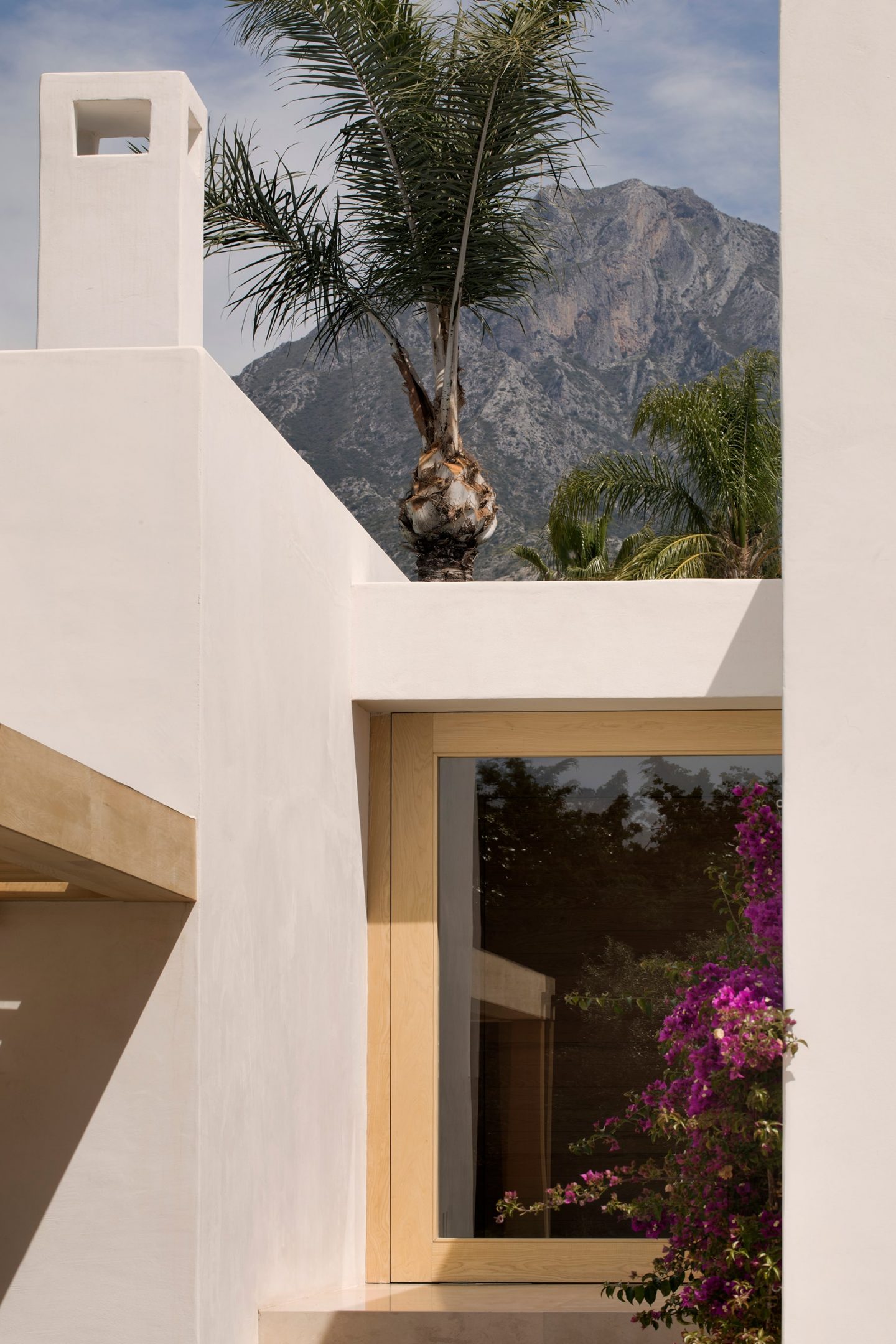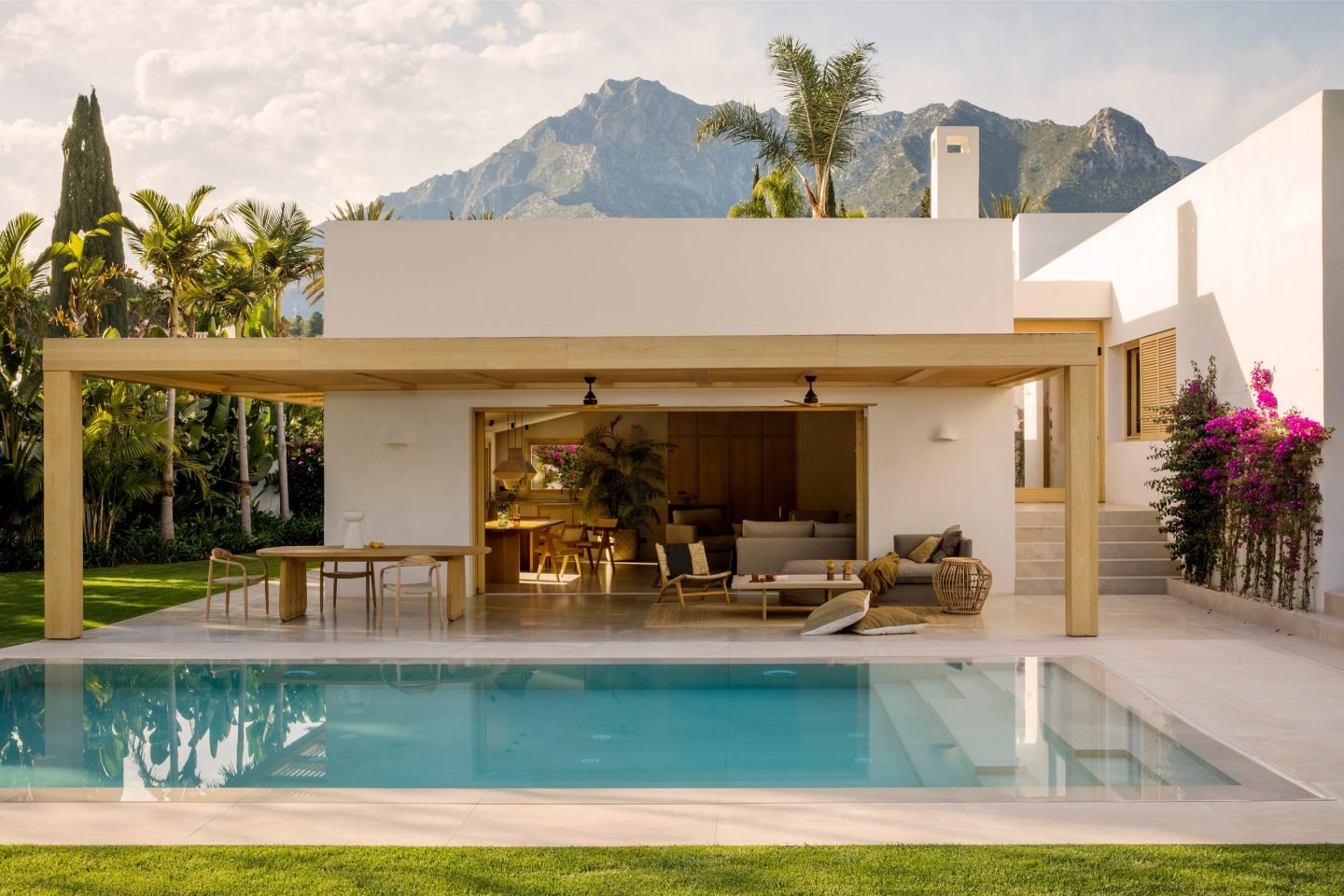 "The house is articulated around a semi-public entrance corridor which divides the public part of the house—at the lower level, overlooking the pool—from the private area—where bedrooms and bathrooms are located, overlooking the garden," explains the firm. A minimalist pergola connects the indoor and outdoor spaces in a playful geometric dialog. "All spaces were designed for slow-life and relaxation without any shrillness and based on the purity of materials," adds the firm. Natural materials were used to instill a sense of warmth and calm throughout the property, including limestone flooring for indoors and outdoors, warm-toned timber, and black steel-frame accents. Inside, an earthy colored material palette is beautifully paired with upholstered furniture, woven rugs, and textured bedlinen.
Source: Ignant