In one of Italy's most important Medieval cities, Gubbio, Italian architect Andrea Dragoni has extended a monumental local cemetery complex, introducing courtyards and site-specific installations to help define a new space for silence and reflection within the city.
Tasked with adding a new tract to the historic cemetery, Dragoni introduced rows of travertine walls—a form of limestone traditionally used in Italian architecture—laid out in sequence and gently contrasting the brick structure of the original complex. "The plan was an urban structure consisting of linear stereometric blocks arranged in such a way as to reflect the rural layouts that characterize the surrounding landscape and the historic city," explains the architect to IGNANT. At intervals between the walls, Dragoni positioned four large square enclosures, designed to be open courtyards that would add spatial rhythm to the structure while providing resting public areas, independent from the cemetery.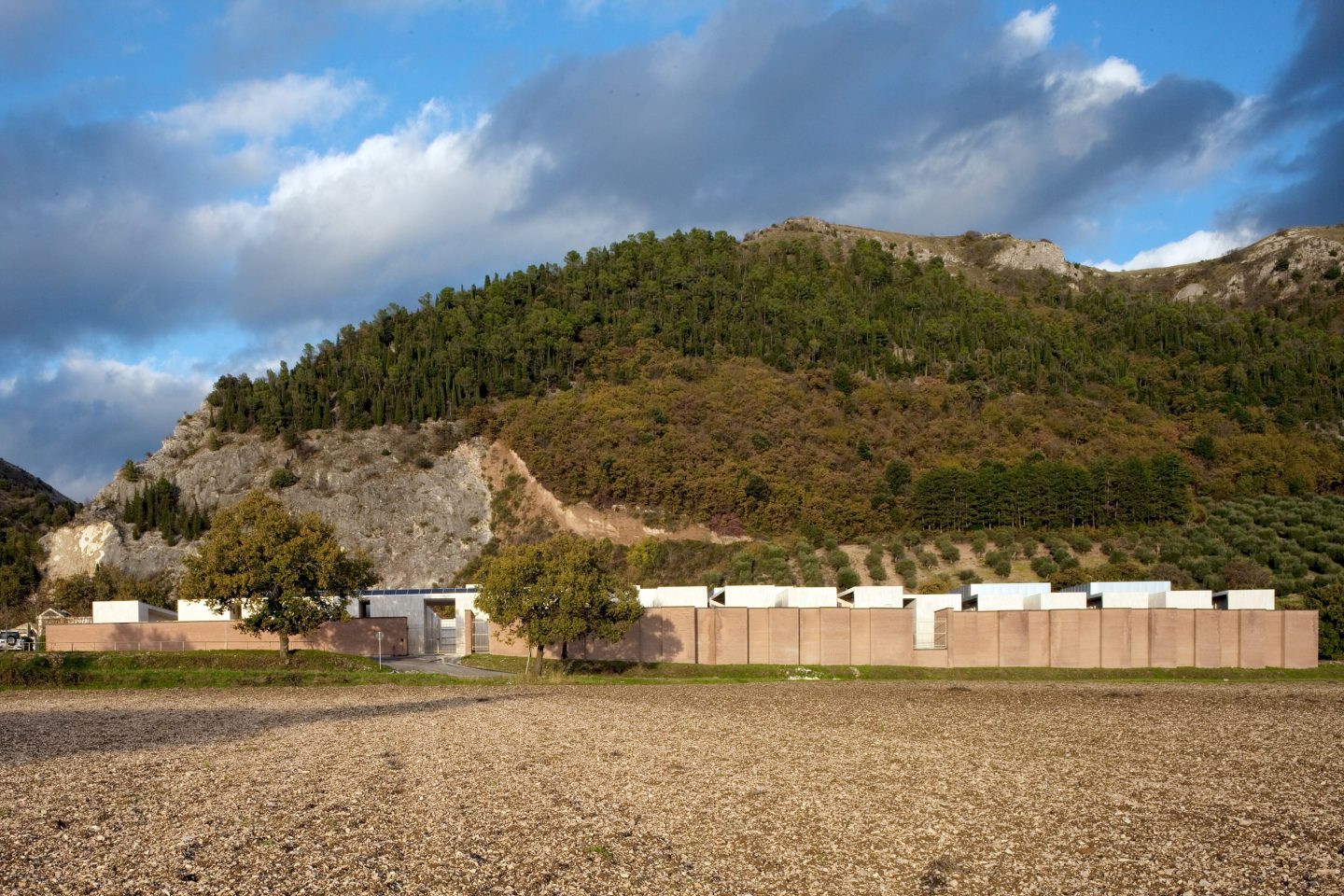 Inspired by James Turrell's 'Skyspaces' and dubbed the "square of silence", the cubic spaces feature open ceilings that evoke windows to the sky, offering a unique opportunity to meditate and embrace one's own spirituality. "The atmosphere of these squares of silence is made more suggestive by a series of permanent site-specific installations created by Italian artists Sauro Cardinali and Nicola Renzi, which capture the changing effects of lights and shadow from dawn to dusk," adds the architect.
Source: Ignant