February 1, 2022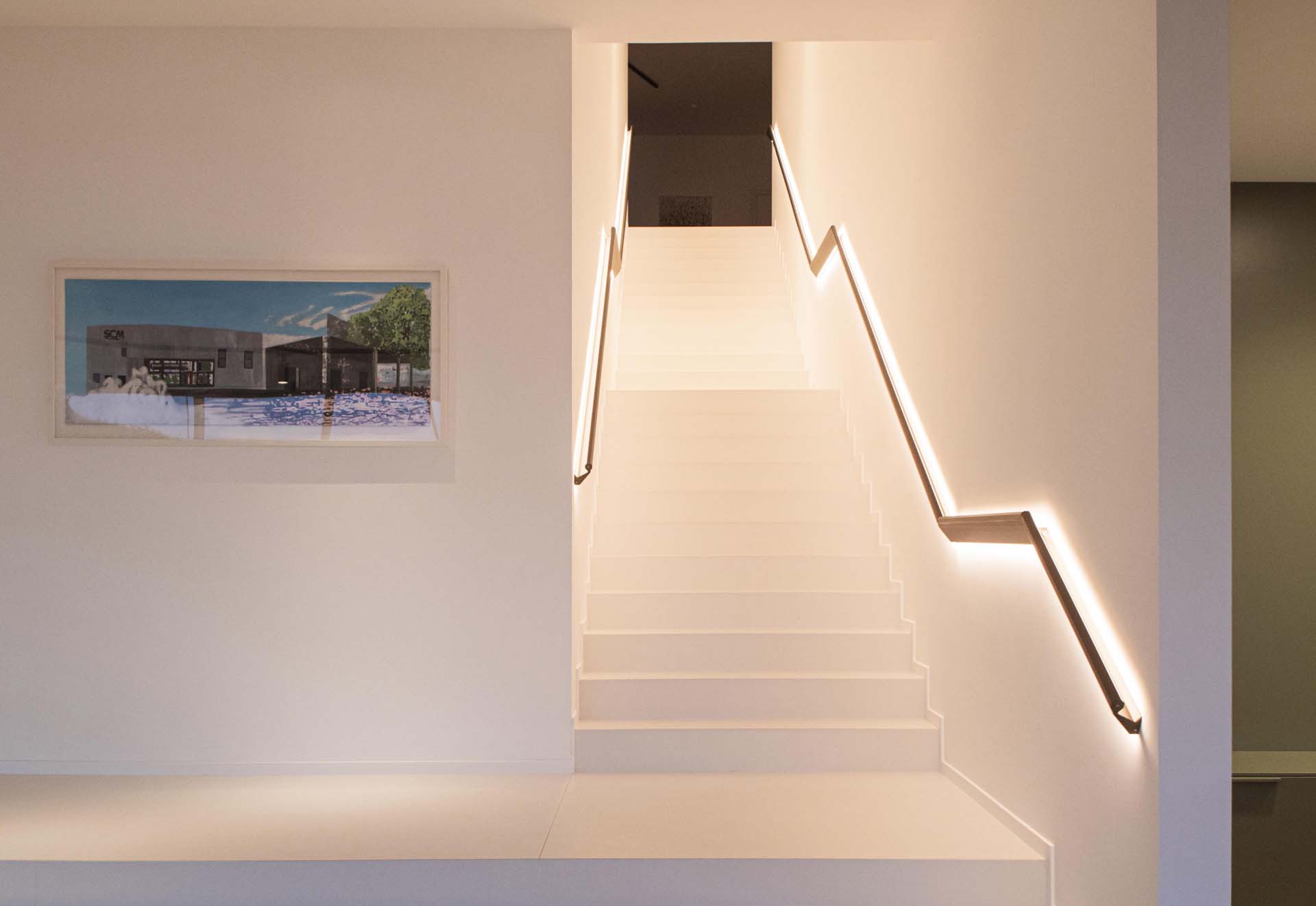 Designer Michele Marcon has created 'Ottomano', a minimalist wall light fixture that can also double a stair handrail.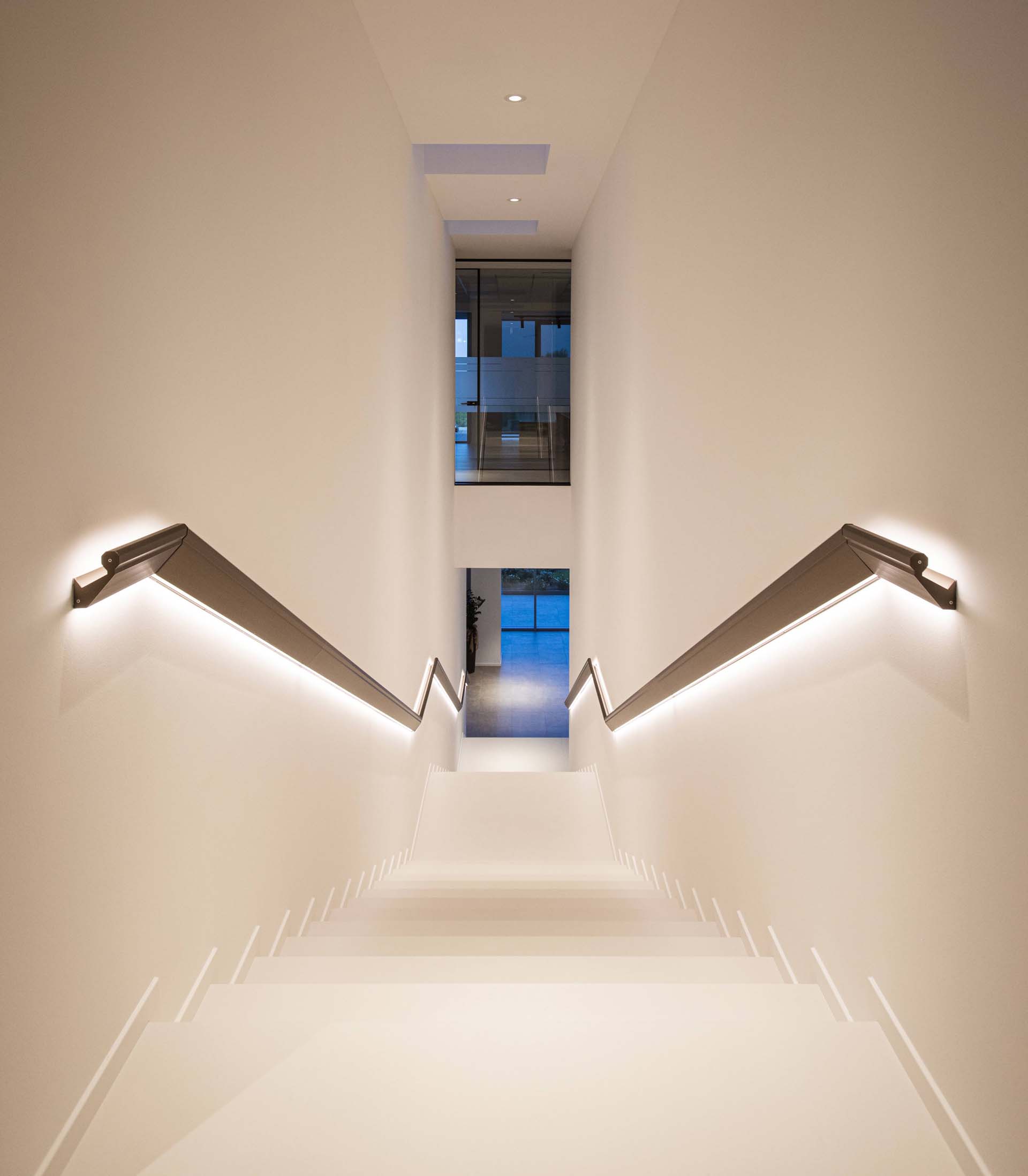 Designed for Italian company OLEV, the light is made from aluminum, and has an 8-sided ergonomic shape with a double light source from hidden LED's, casting the light both above the handrail and below.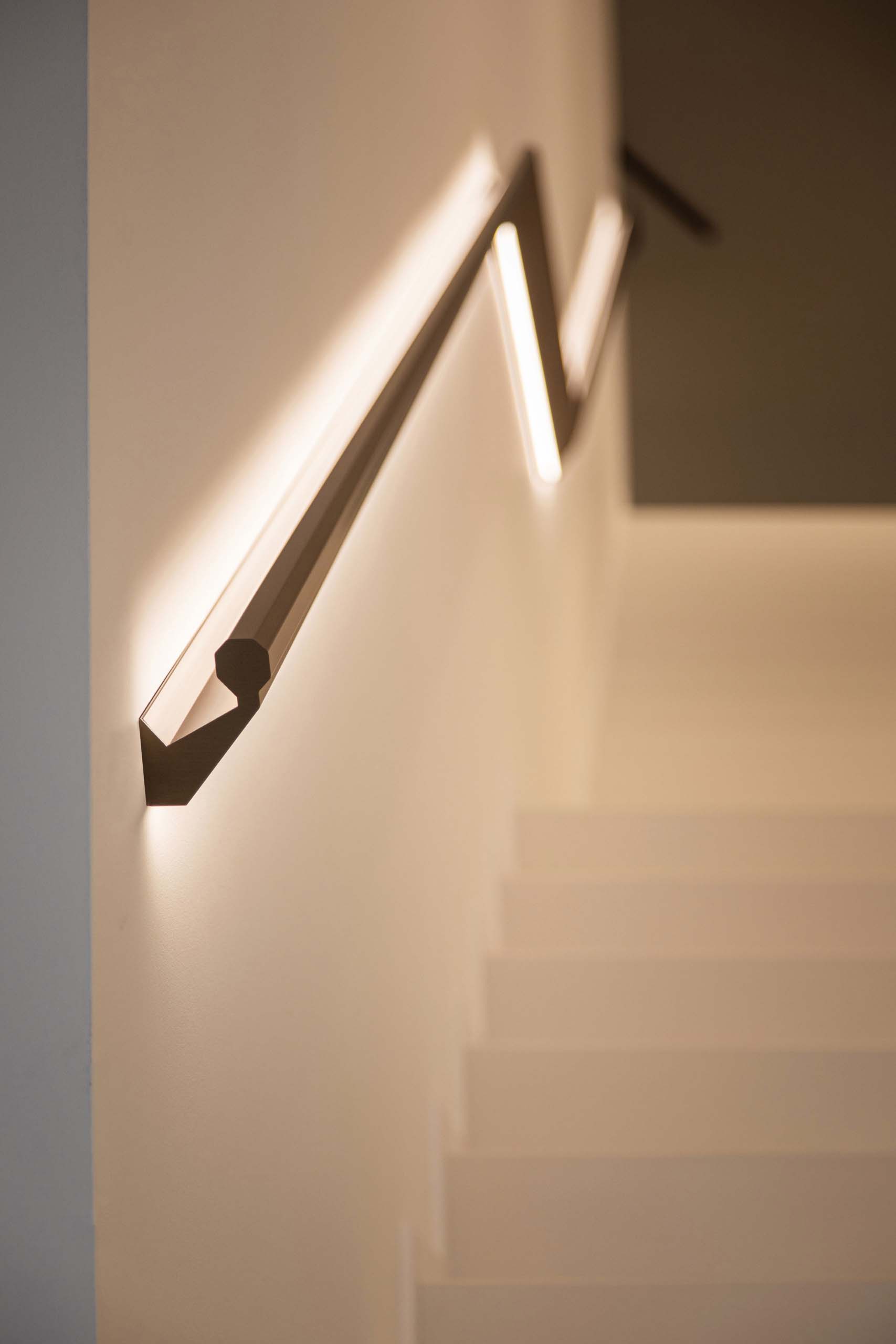 By having light cast from both directions, it ensures that the whole stairway is lit with glare-free illumination. Each fixture is also suitable for both indoors and outdoors, and is custom made, with the length adapted to the project's specifications.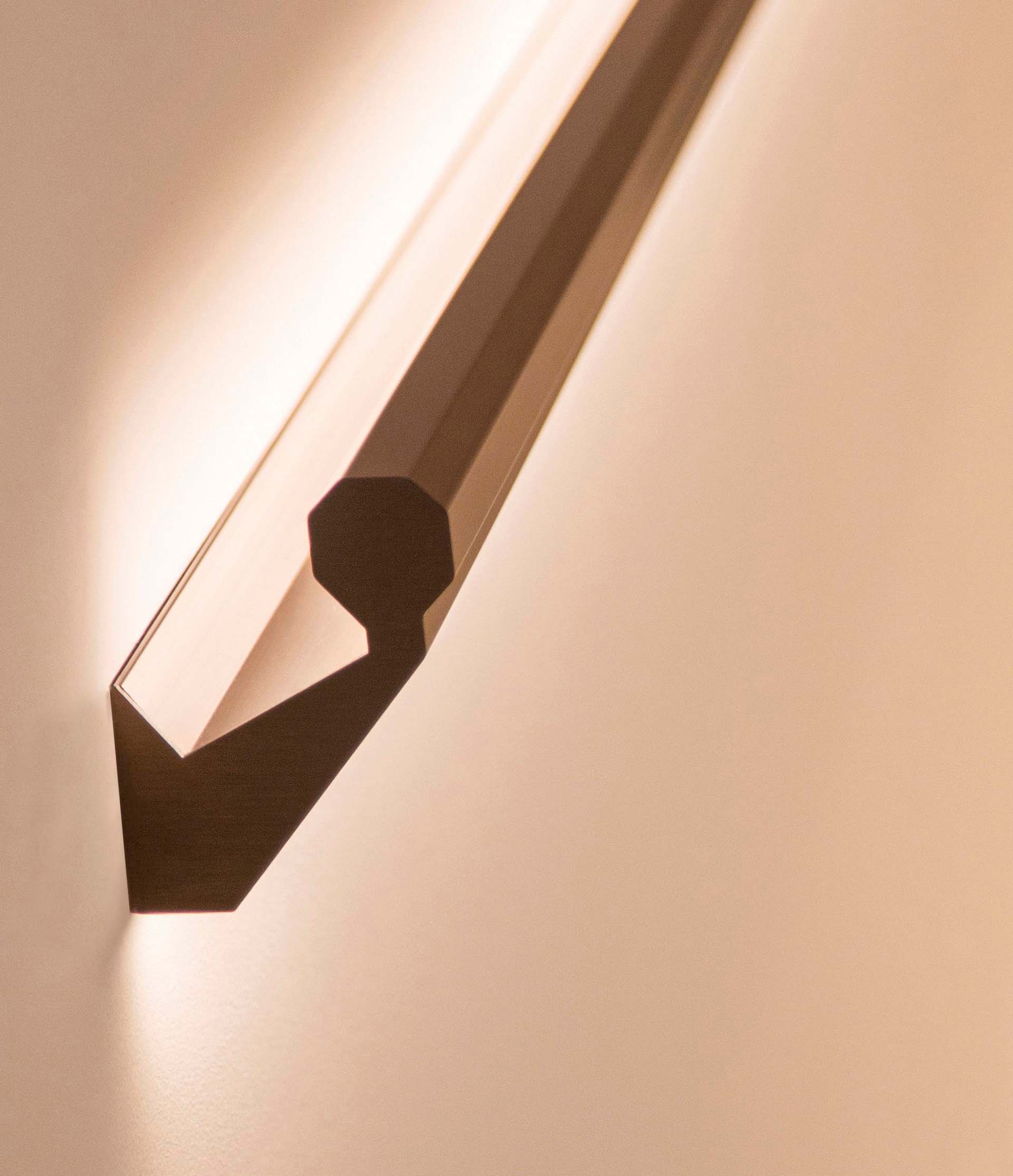 You can also watch a video of Michele Marcon talking about his design below.
Source: Contemporist