February 1, 2022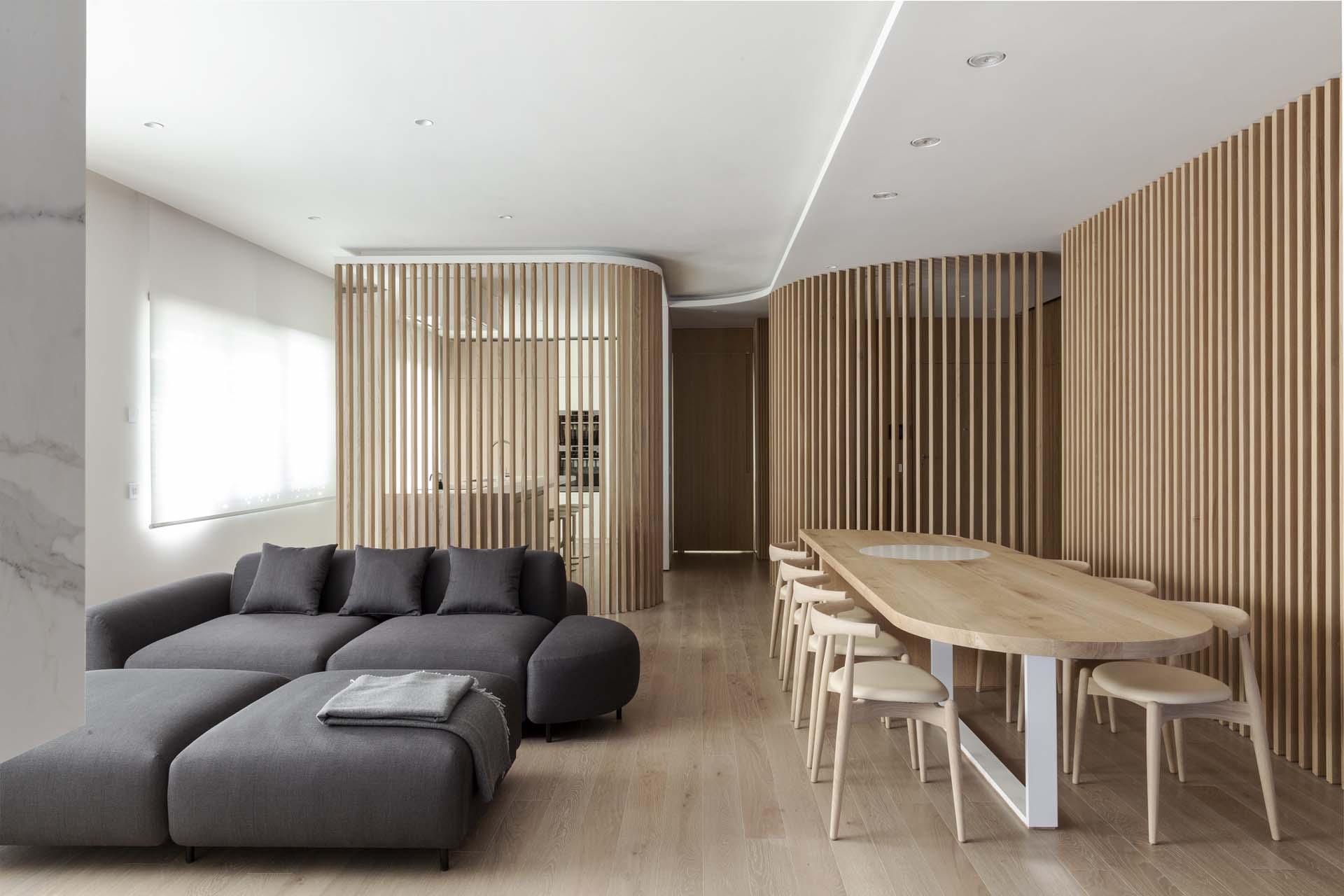 Architect Filippo Bombace has collaborated with Giorgio Bombace, to design the interior renovation of an apartment in Rome, Italy, that showcases a variety of wood partition walls.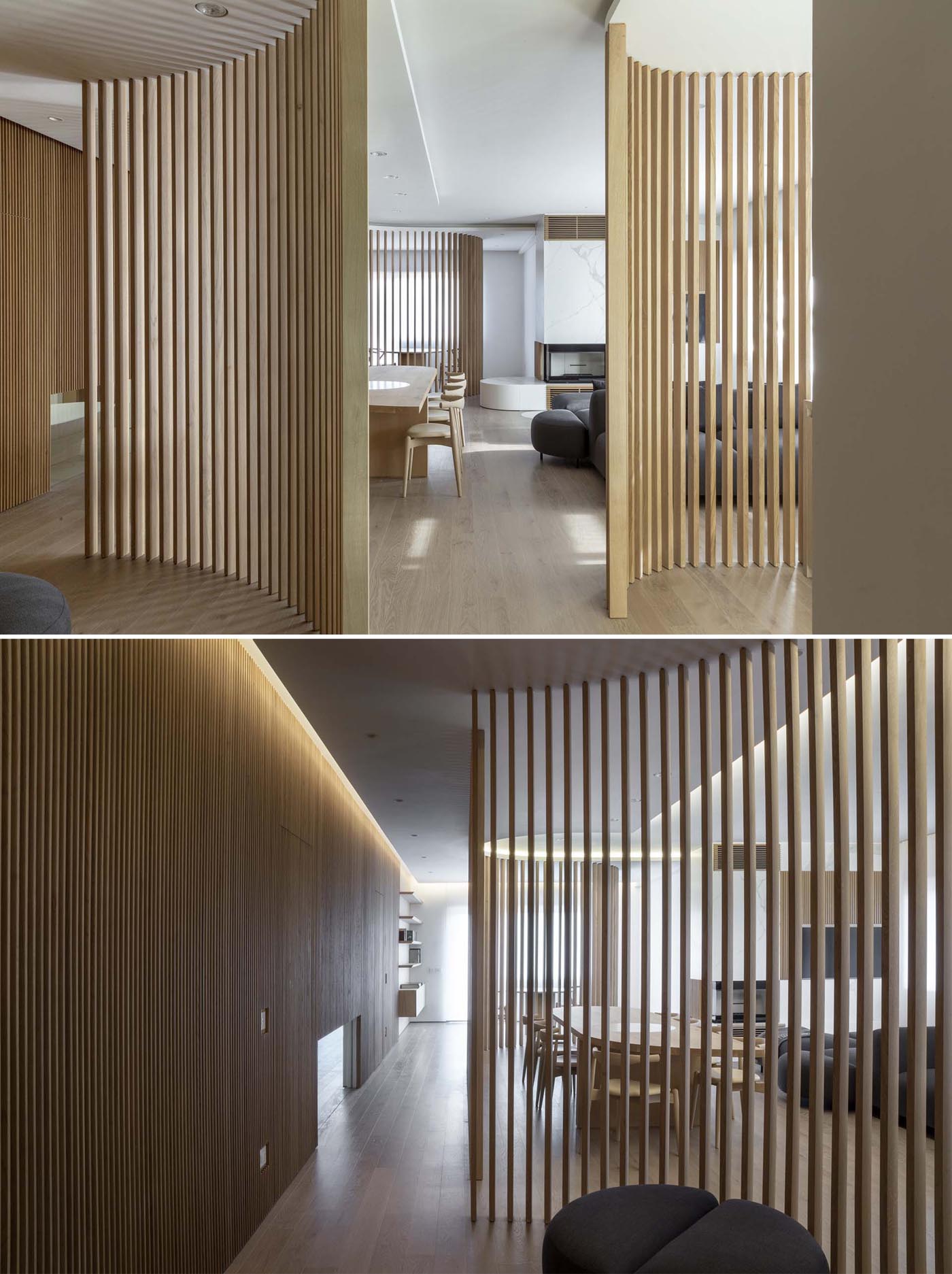 The apartment interior includes straight lines, semicircles, and quarter-circles, to create different zones, like the living room and study.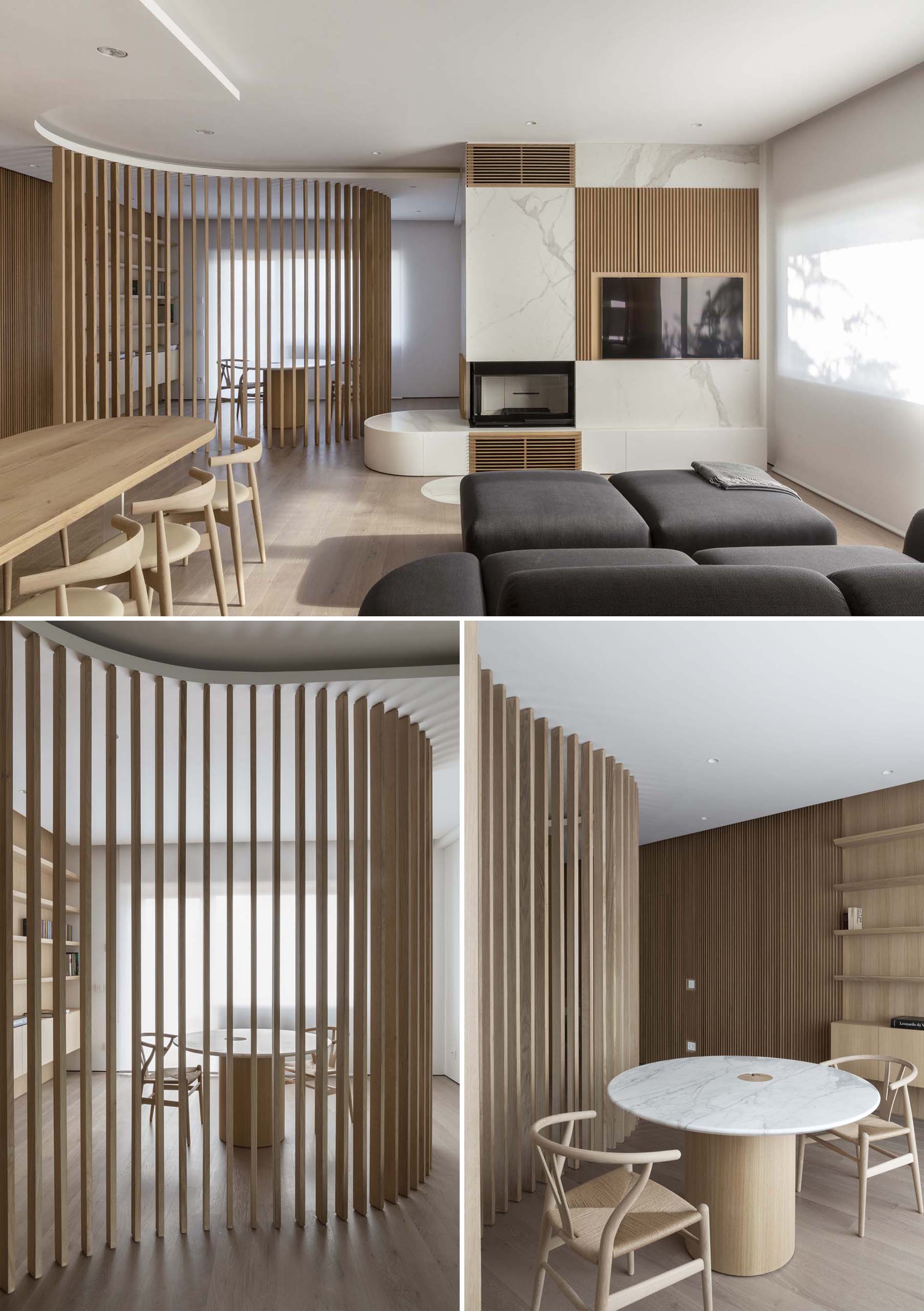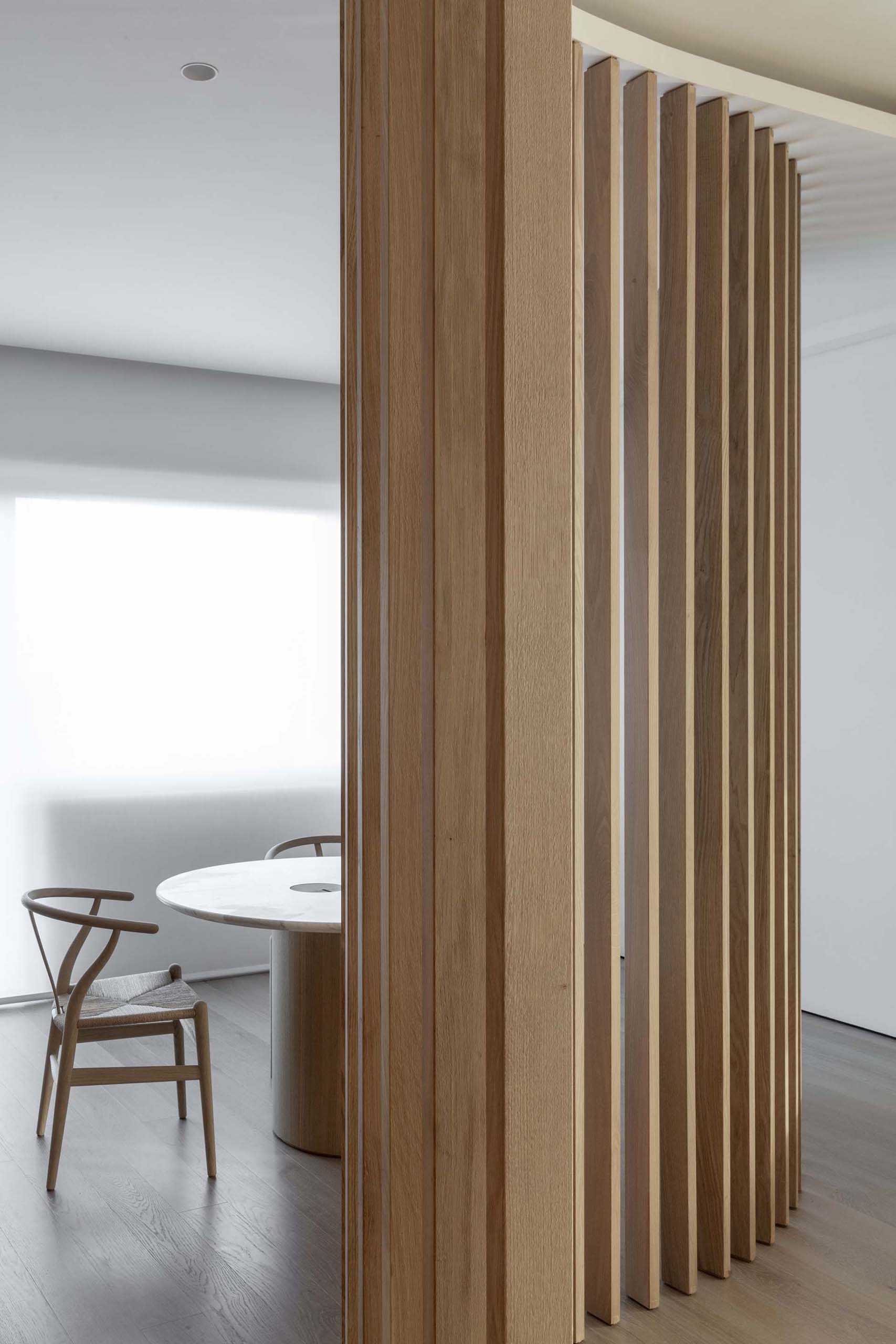 The room partitions, which are made from oak, also help to create a hallway behind the open plan dining area.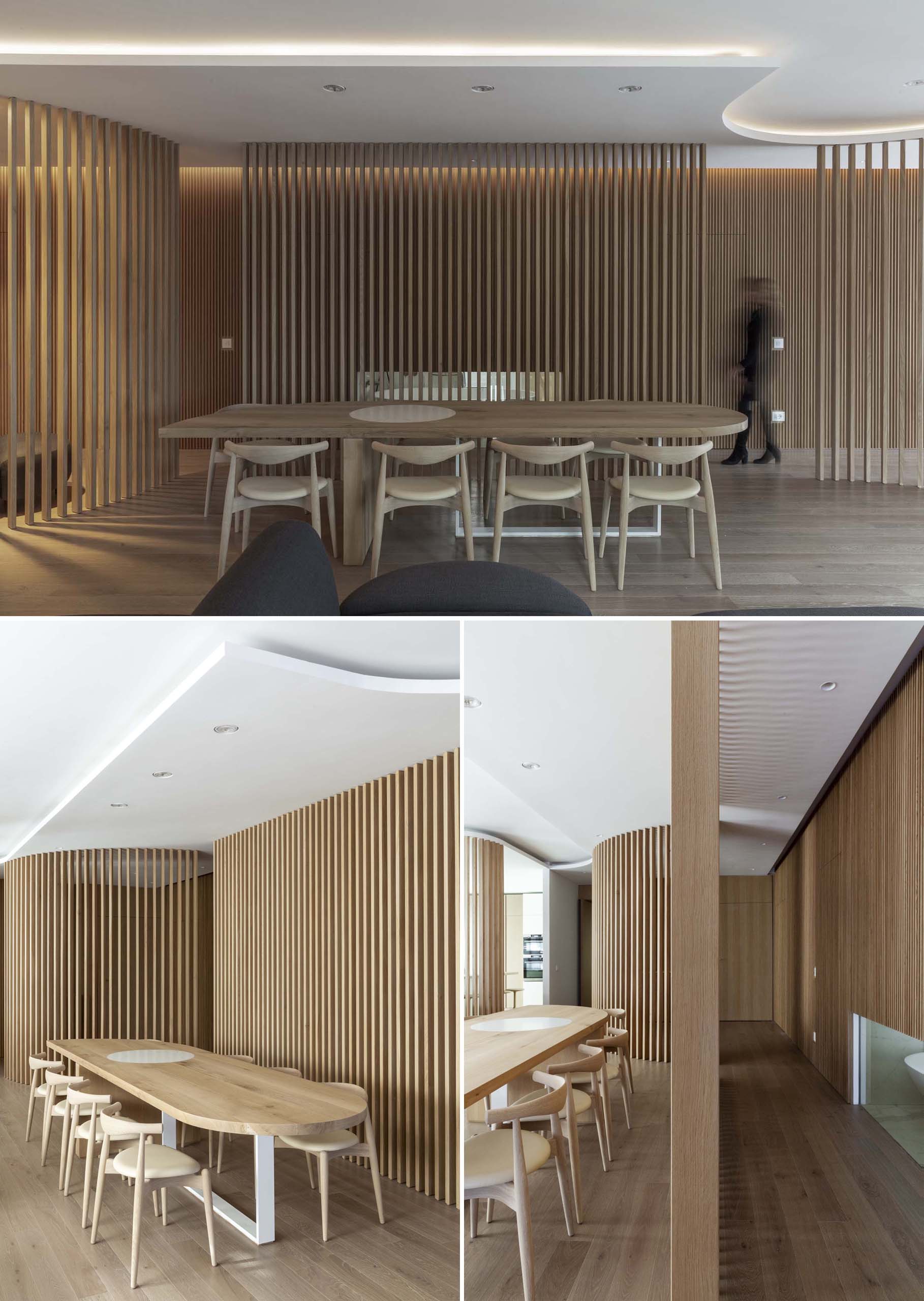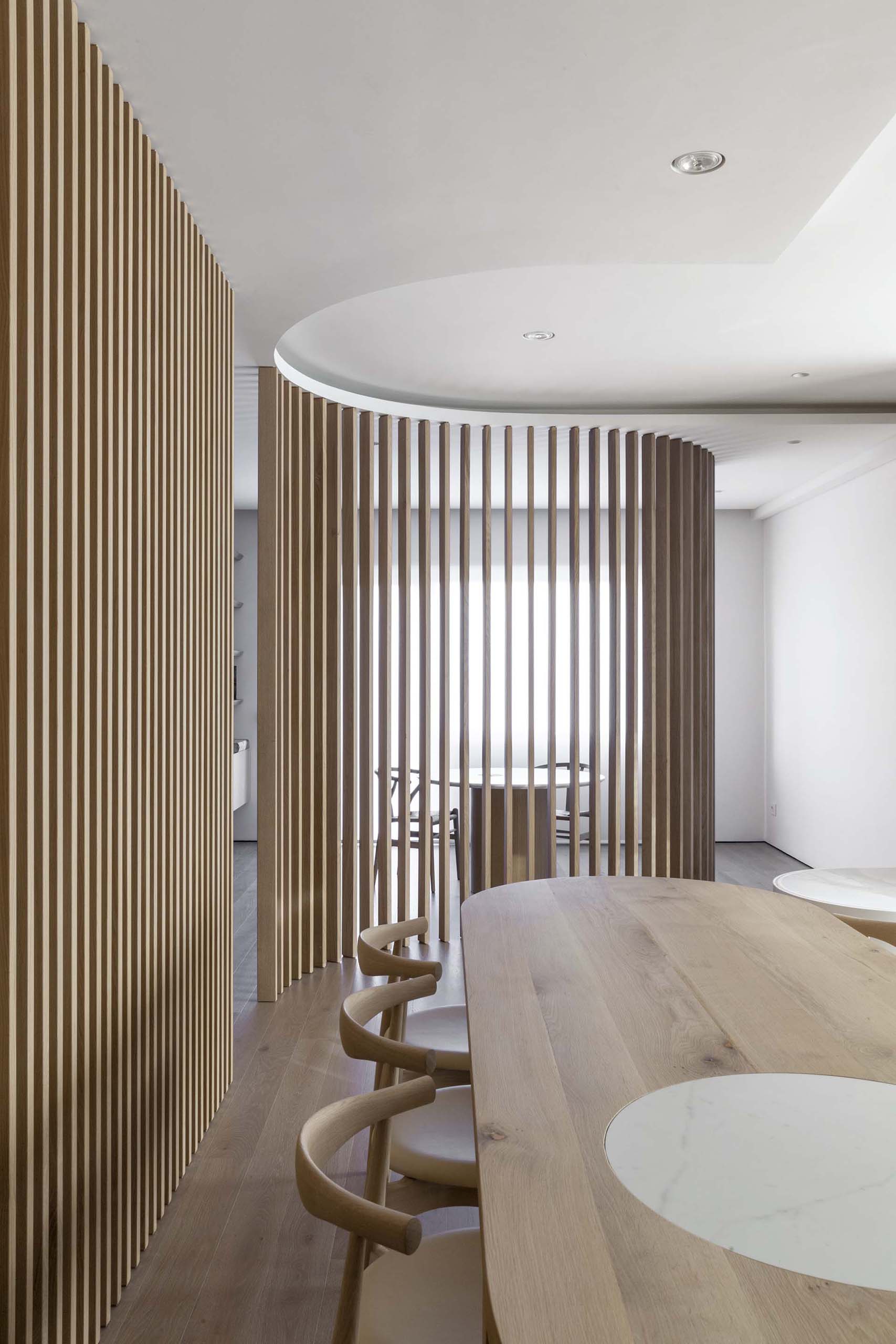 The wall partitions also partially hide the kitchen from view without blocking the natural light flowing through the interior.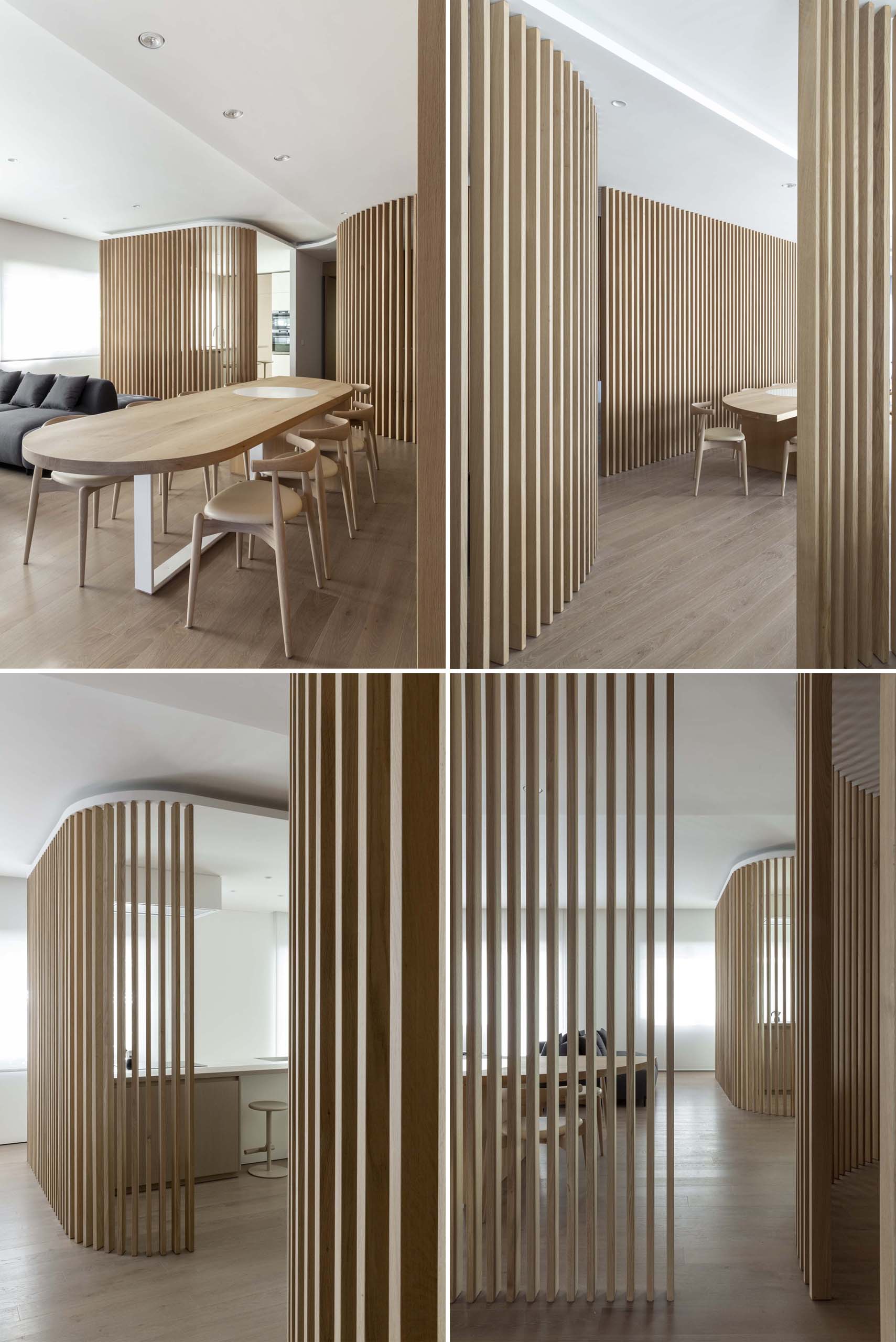 Oak wood is also used for the wardrobes, furnishings, and above all for the stave paneling that covers the entire long wall of the corridor that runs along the living area.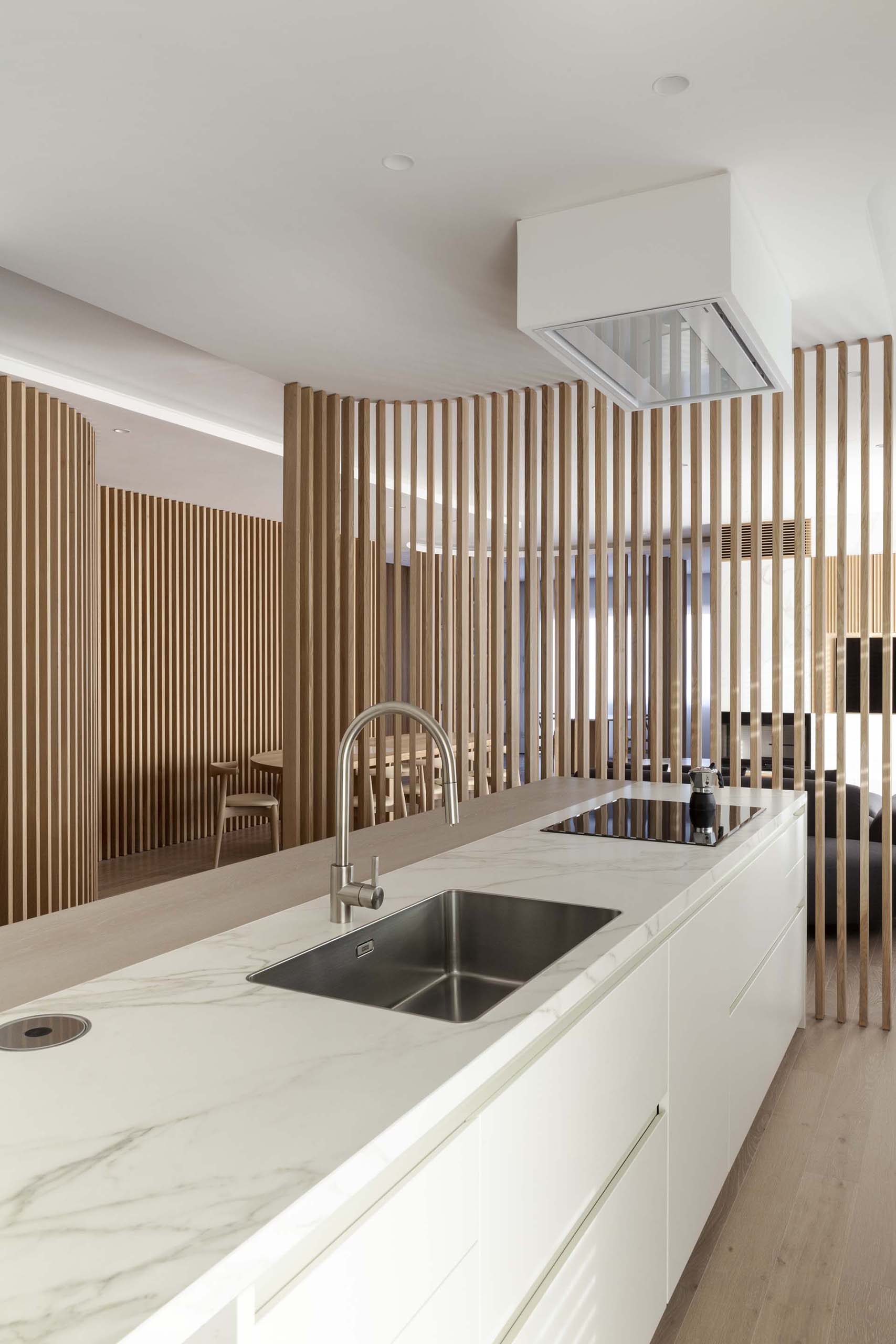 The main suite includes a wardrobe in the center of the room that acts as a headboard.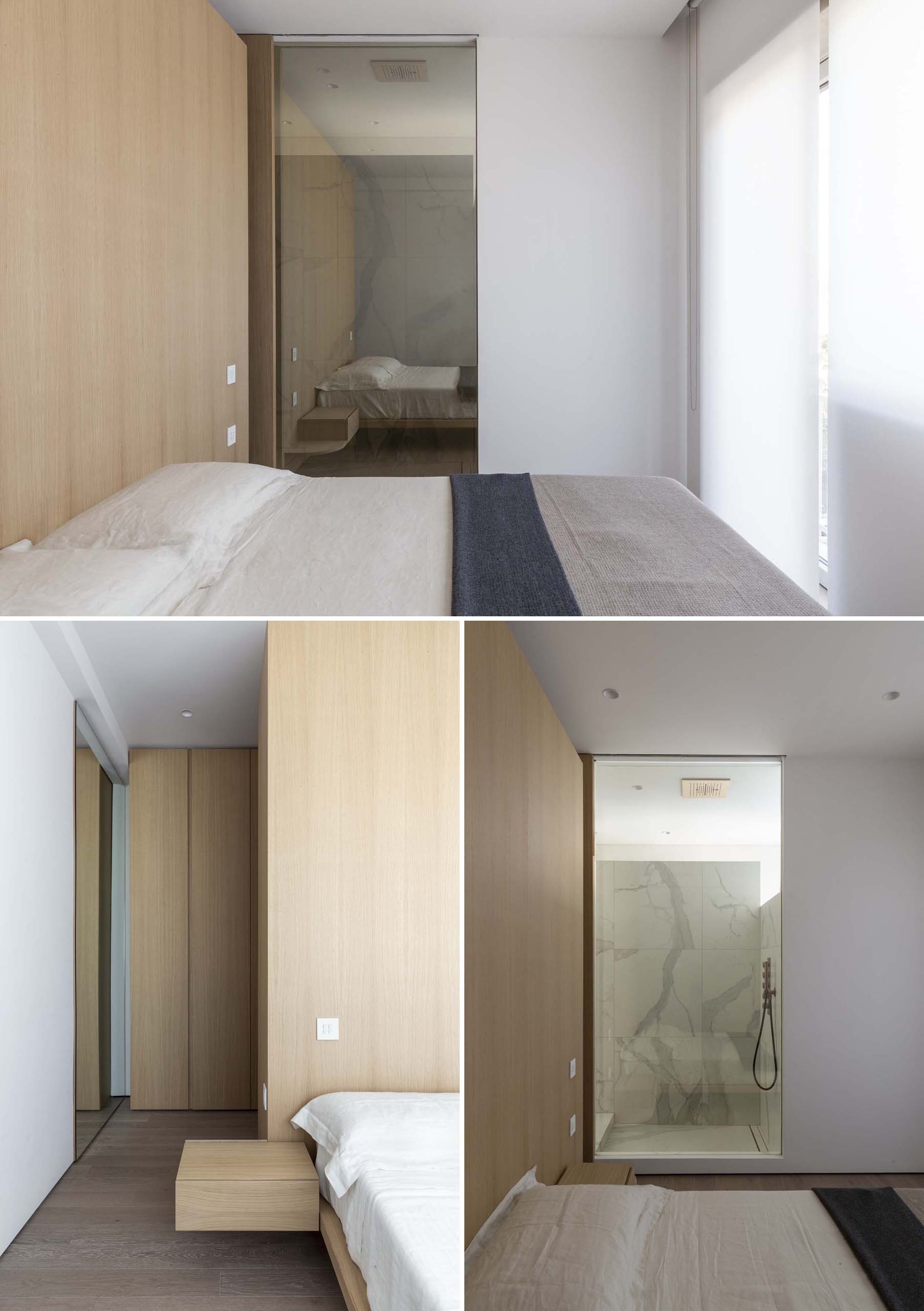 The bathroom is located behind a sliding panel that first shows the free-standing bathtub, then the large shower compartment, the double sink station, and finally, the toilet and bidet area.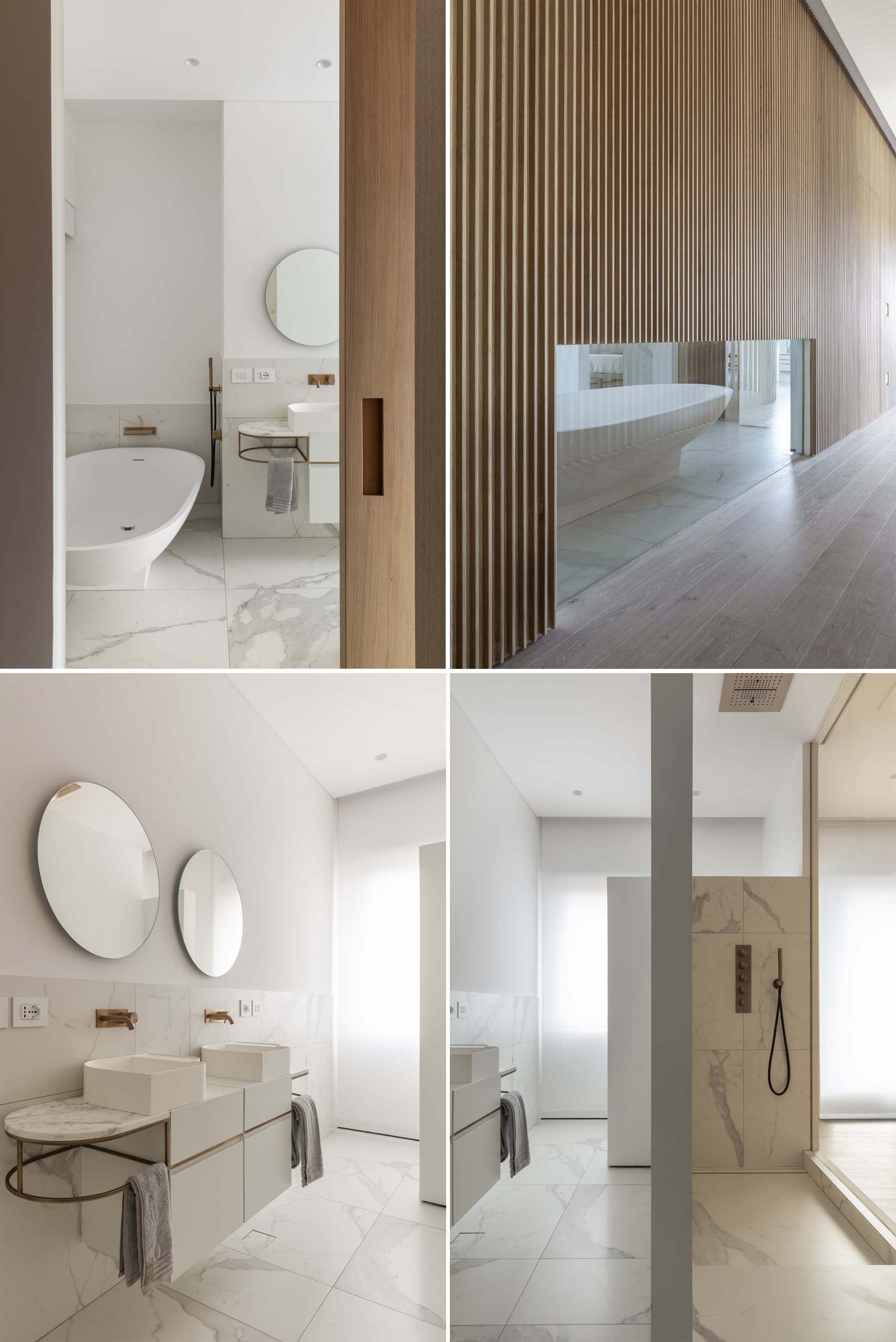 Photography by Serena Eller Vainicher | Architect: Filippo Bombace | Collaborator: Giorgio Bombace
Source: Contemporist