In the outskirts of Santiago, Chile's capital, Max Núñez Arquitectos have united plant cultivation and architectural sophistication in a minimalist floating cuboid pavilion. With its galvanized-steel frame topped with symmetrical glass-block vaults, 'Casa de Vidrio' allows tropical plants to thrive in a challenging landscape.
The greenhouse was designed to enliven the garden of a retired businessman living in the mountainous municipality of Pirque, who was seeking to nurture exotic orchids and palms. The idea of growing plants in an enclosed and specially controlled environment is as old as time. Glasshouses have been used for centuries by gardeners wanting to extend the growing season, protect crops from changing climates, and to grow non-native plants. If the Roman Emperor Tiberius is considered to be the first to commission a greenhouse-like system to grow cucumbers year-round, it was the Italians who developed the world's first botanical garden, mostly for medicinal purposes, in the 13th century.
The concept of greenhouse as we know it today emerged only in the late 16th century, in the Netherlands and England, as colonizers and explorers returned to Europe with exotic species to exhibit and breed. For centuries, greenhouses stood as grand structures existing to cater to the whims of the wealthy. In the 19th century, the industrial revolution made them accessible to the flourishing middle-class, leading to decades of exciting developments, driven by innovation and capitalism's expansion into the tropics.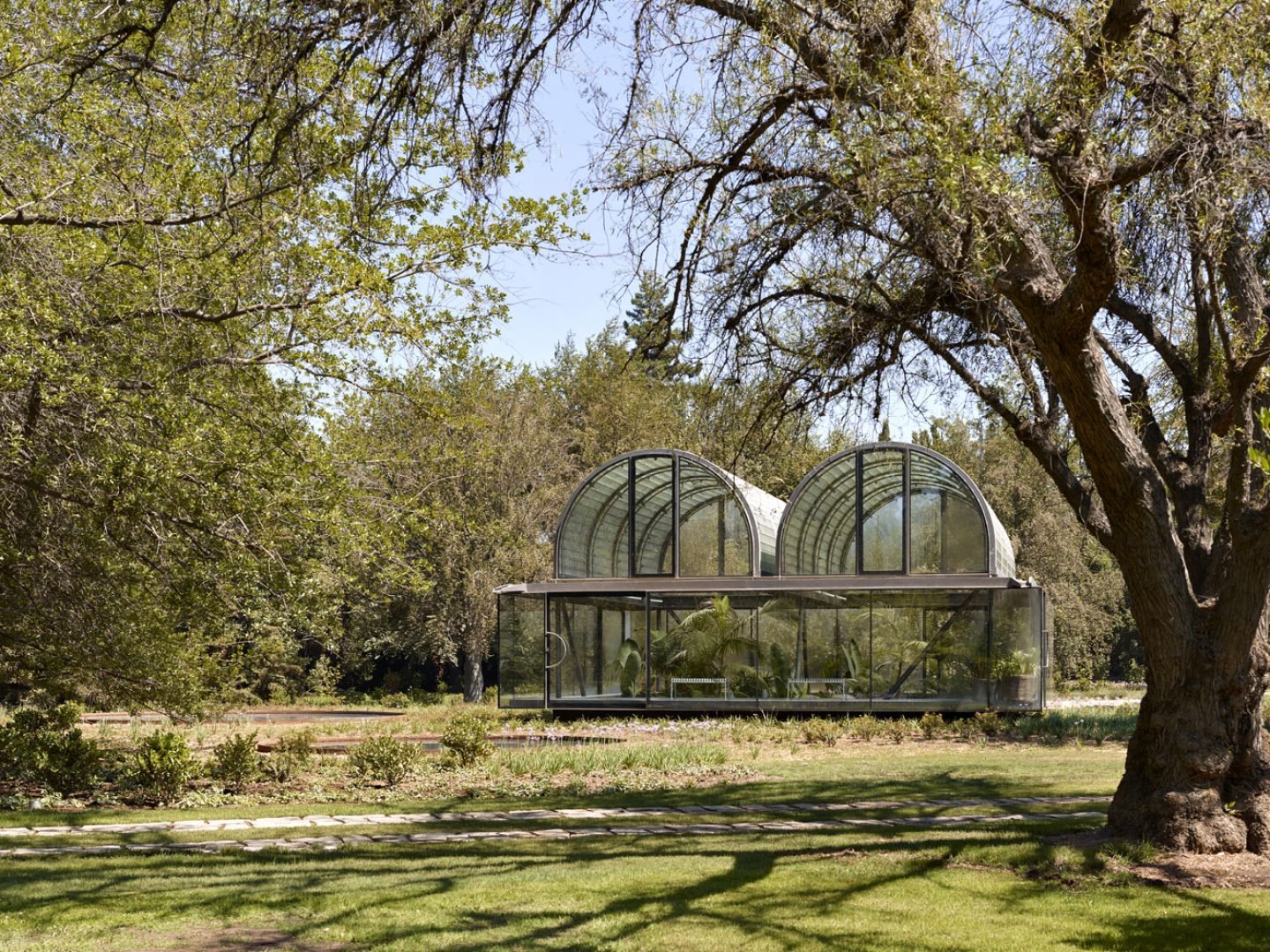 Image © Roland Halbe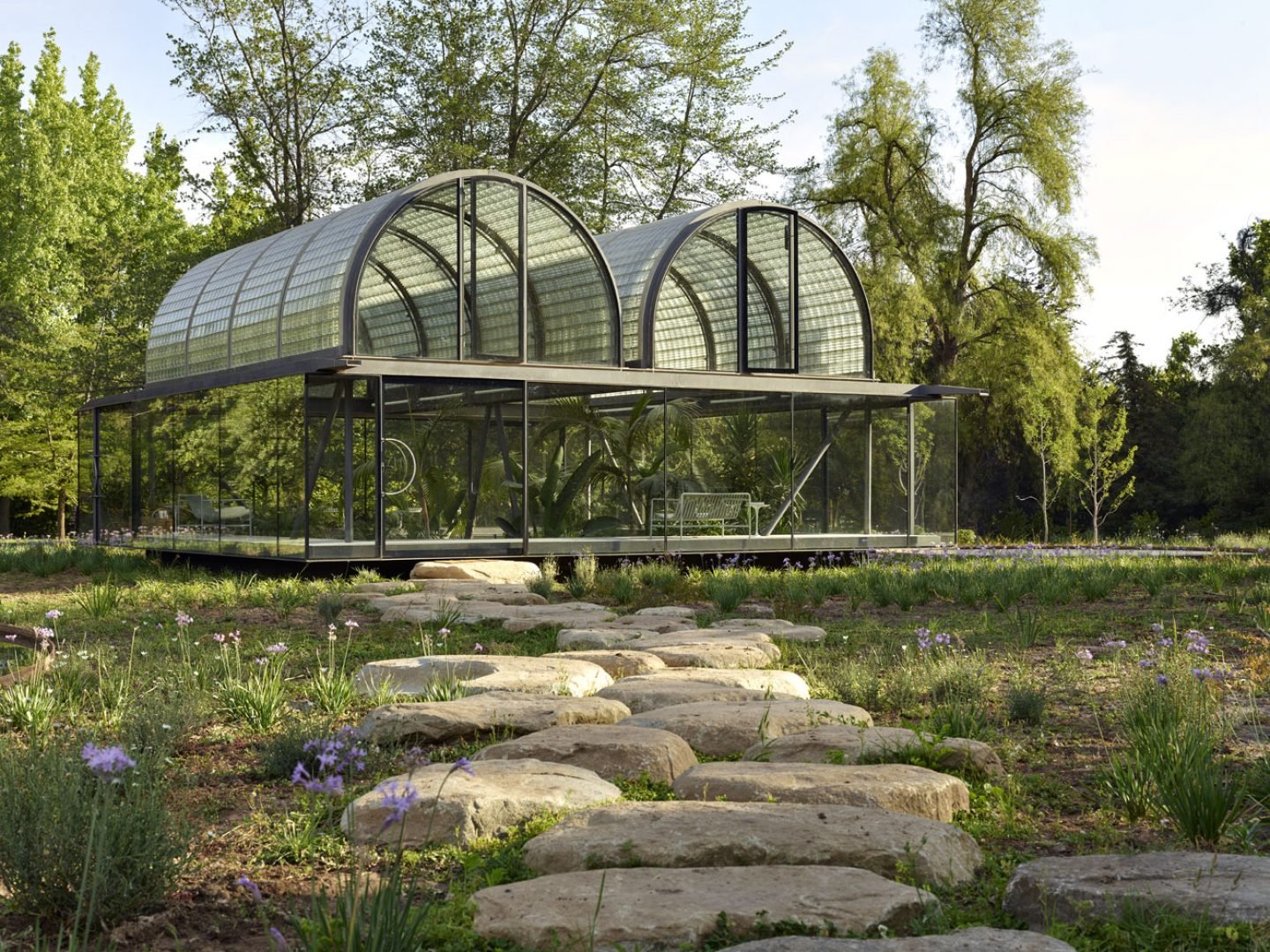 Image © Roland Halbe
From scientific research and botanical display, to finally industrial-scale cultivation, the evolution of the modern greenhouse's design has been intrinsically connected to technology—from the development of glass itself to new kinds of structures and materials. Using raw industrial finishes and resources, with 'Casa de Vidrio,' Max Núñez Arquitectos present a unique greenhouse that remarks on the styles and forms of the past, while appealing to the contemporary tastes and needs of modern cultivation. The firm has shaped a lightweight translucent framework inspired by the geometric postulates of Modernism, a keystone period for urban design and landscape architecture. Highlighting the enduring relevance of its design principles, such as the visual expression of the structure and the embrace of minimalism, the glasshouse nods to classic modernist pavilions—from Ludwig Mies van der Rohe to Philip Johnson and beyond.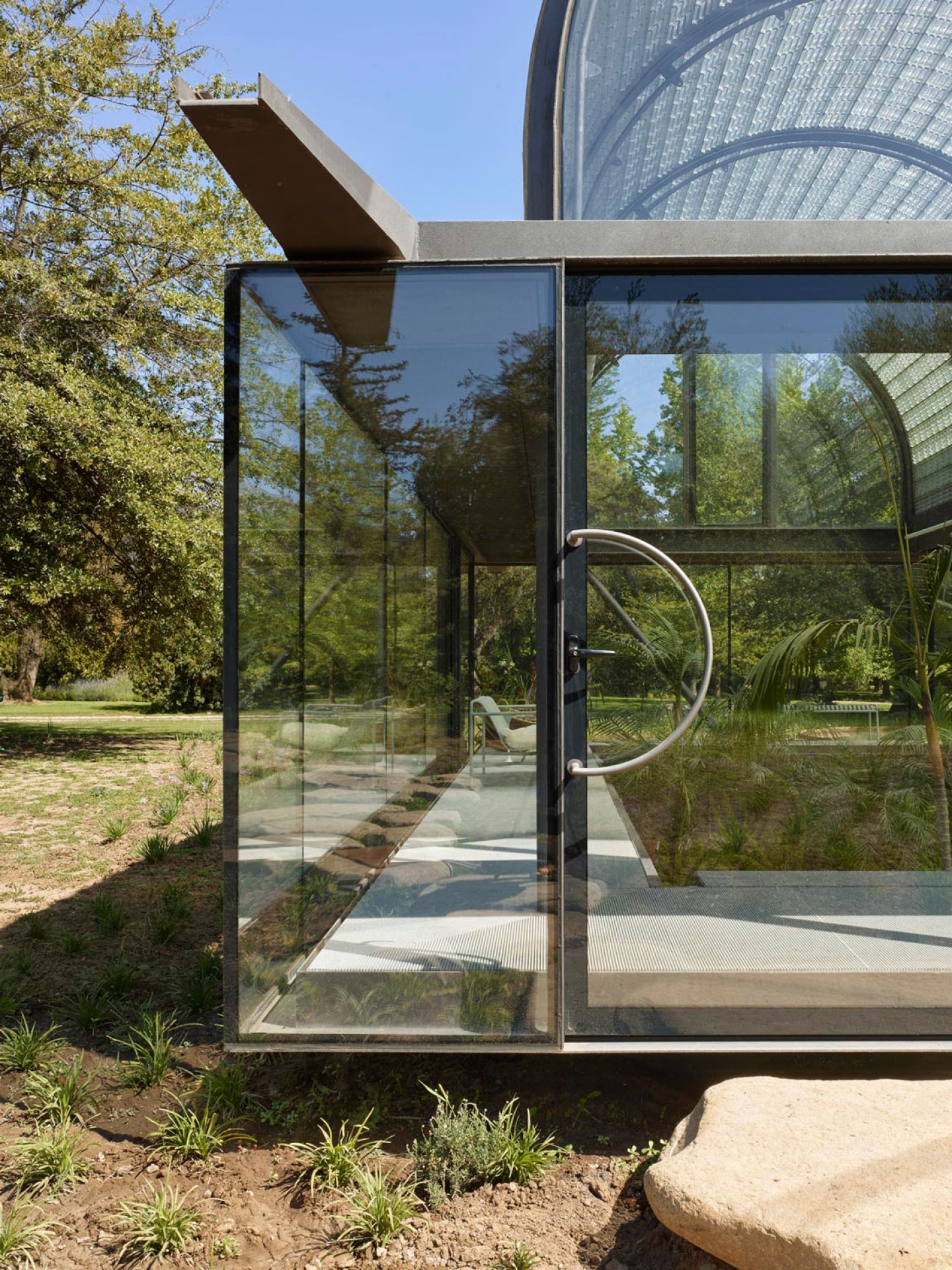 Image © Roland Halbe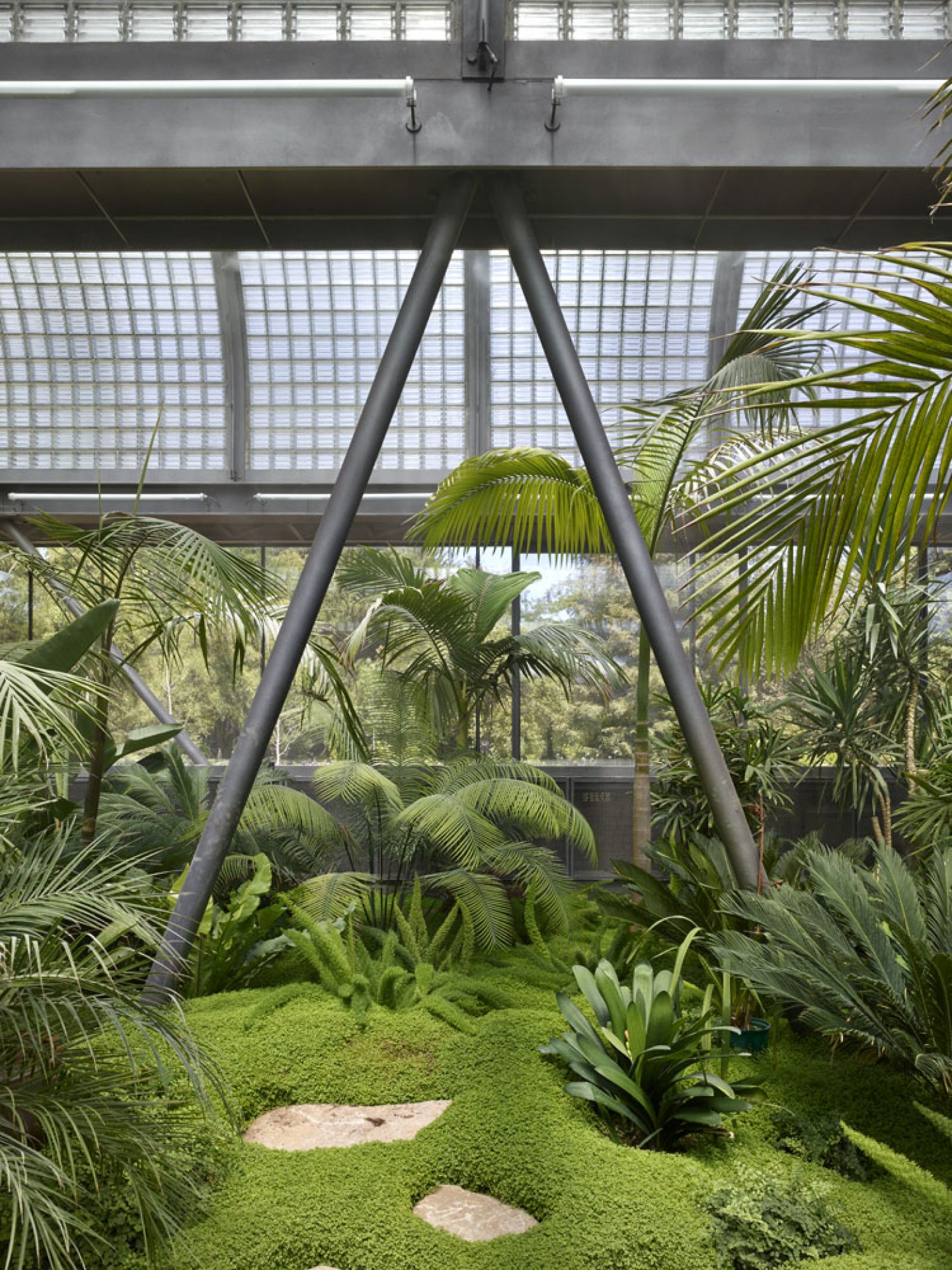 Image © Roland Halbe
A departure from pyramid-shaped rectangular greenhouses rooted in nineteenth-century greenhouses traditions, 'Casa de Vidrio' proposes a more uncommon building system— that of glass vaults. Expanding to an area of 11.4 x 11.4 square meters, the relatively modest structure is raised seventy centimeters above the ground, on a plinth that gives the impression of a floating glass box. A small staircase leads down to the garden floor, sunk beneath ground level in an 8.2-square-meter planter. This is surrounded by a raised walkway and protected by a double-vaulted glass ceiling which provides plenty of headroom. Two structural columns meet in the center, forming an inverted V that supports the central roof beam. The dramatic vaults are rendered in glass bricks, smooth on their exterior face and with a gently fluted surface facing the interior, to diffuse the incoming light. Expansive glazing and operable windows on every facade further allow sunlight to flood unobstructed into the interior, ensuring a shimmering, continuously changing veil of light through the day.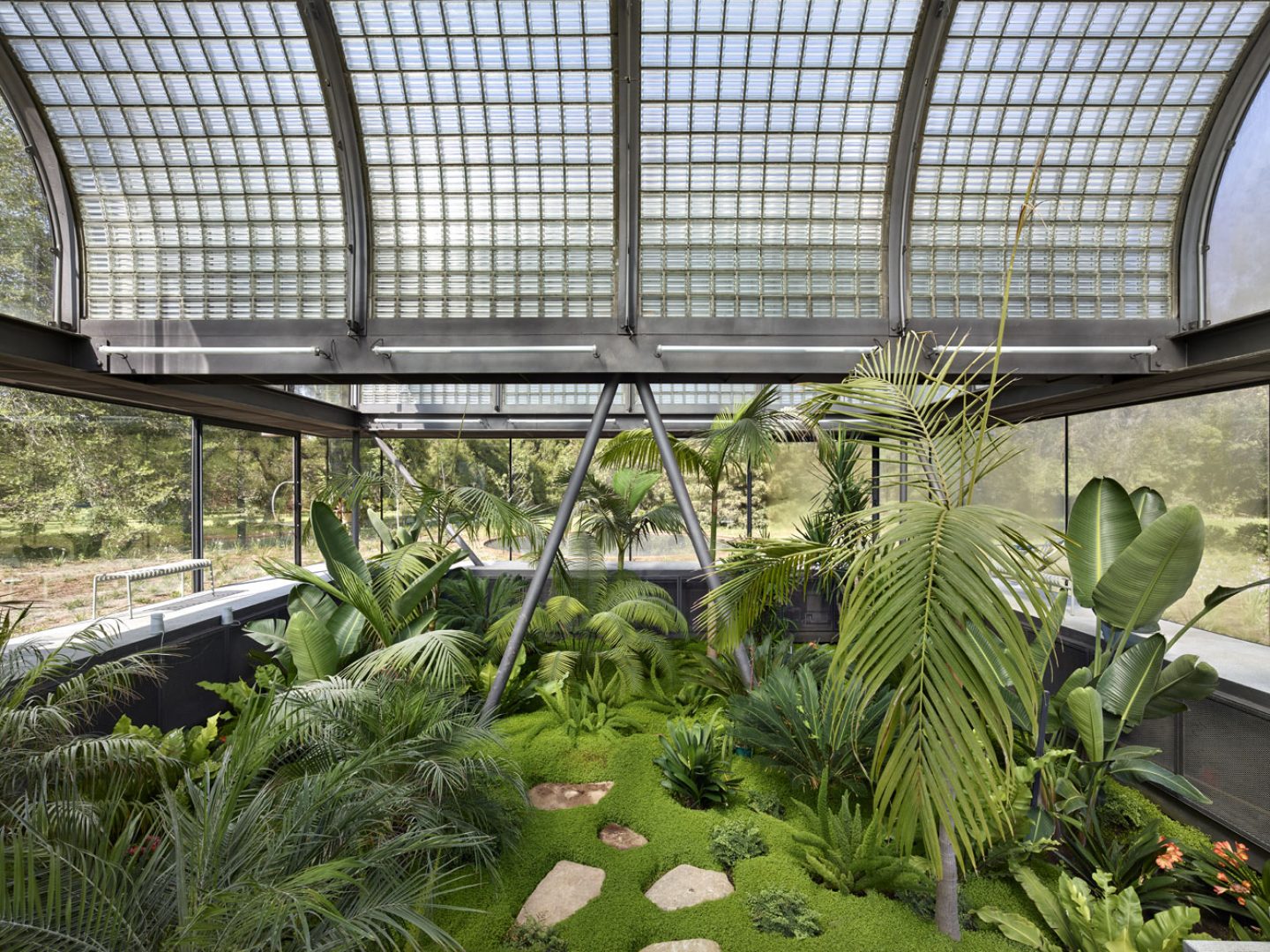 Image © Roland Halbe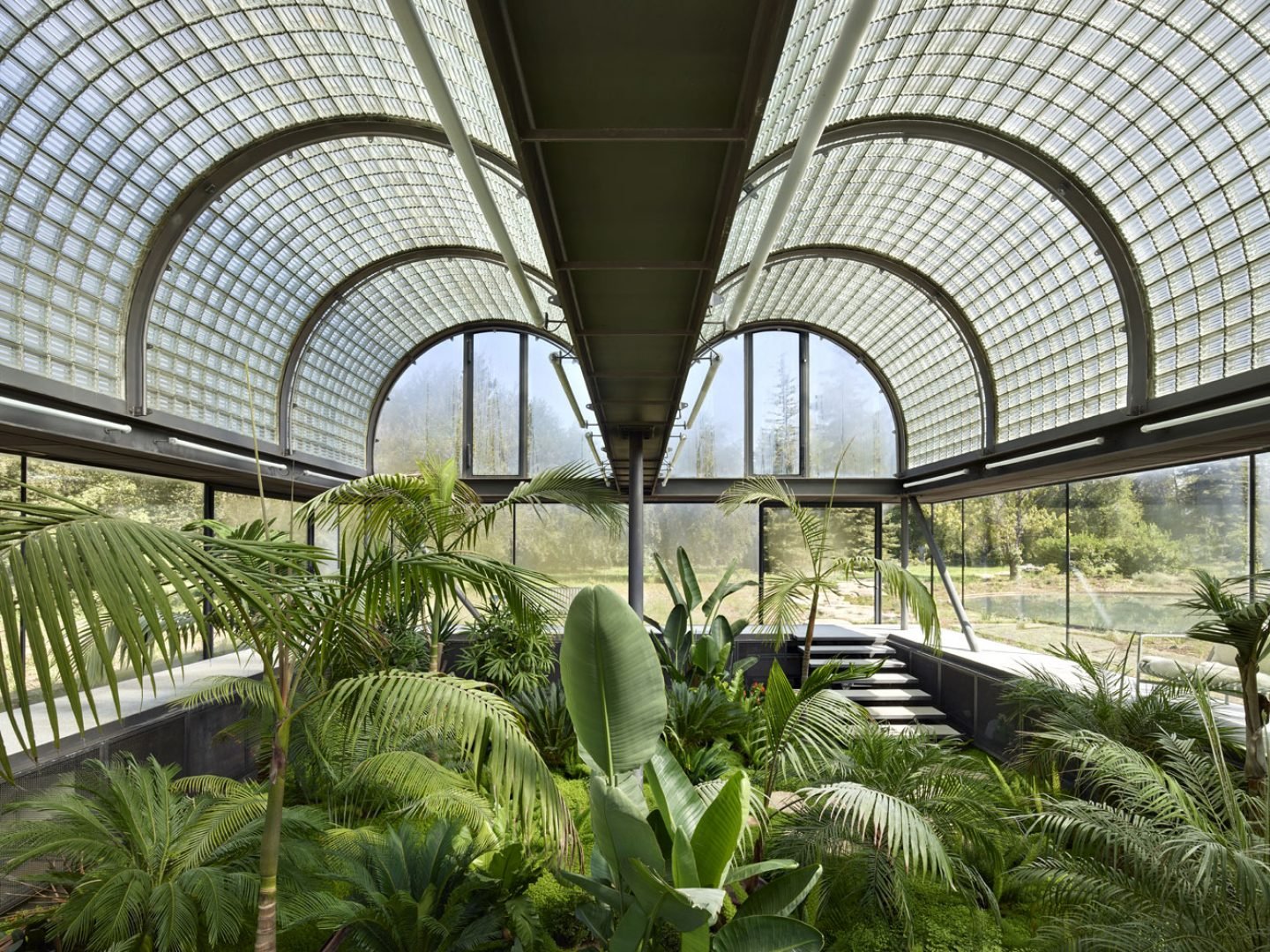 Image © Roland Halbe
The interior of a greenhouse exposed to sunlight is remarkably warmer than the external temperature, protecting its plants from extreme conditions. 'Pirque Glasshouse' is home to tropical plants from the Amazon—including palm trees, ferns, and banana plants—which would be hard, if not impossible, to grow in the typical semi-arid Chilean landscape. Alongside glass, an integrated and automated system of heating, ventilation, and irrigation keeps interior temperature and humidity stable through all twelve months of the year.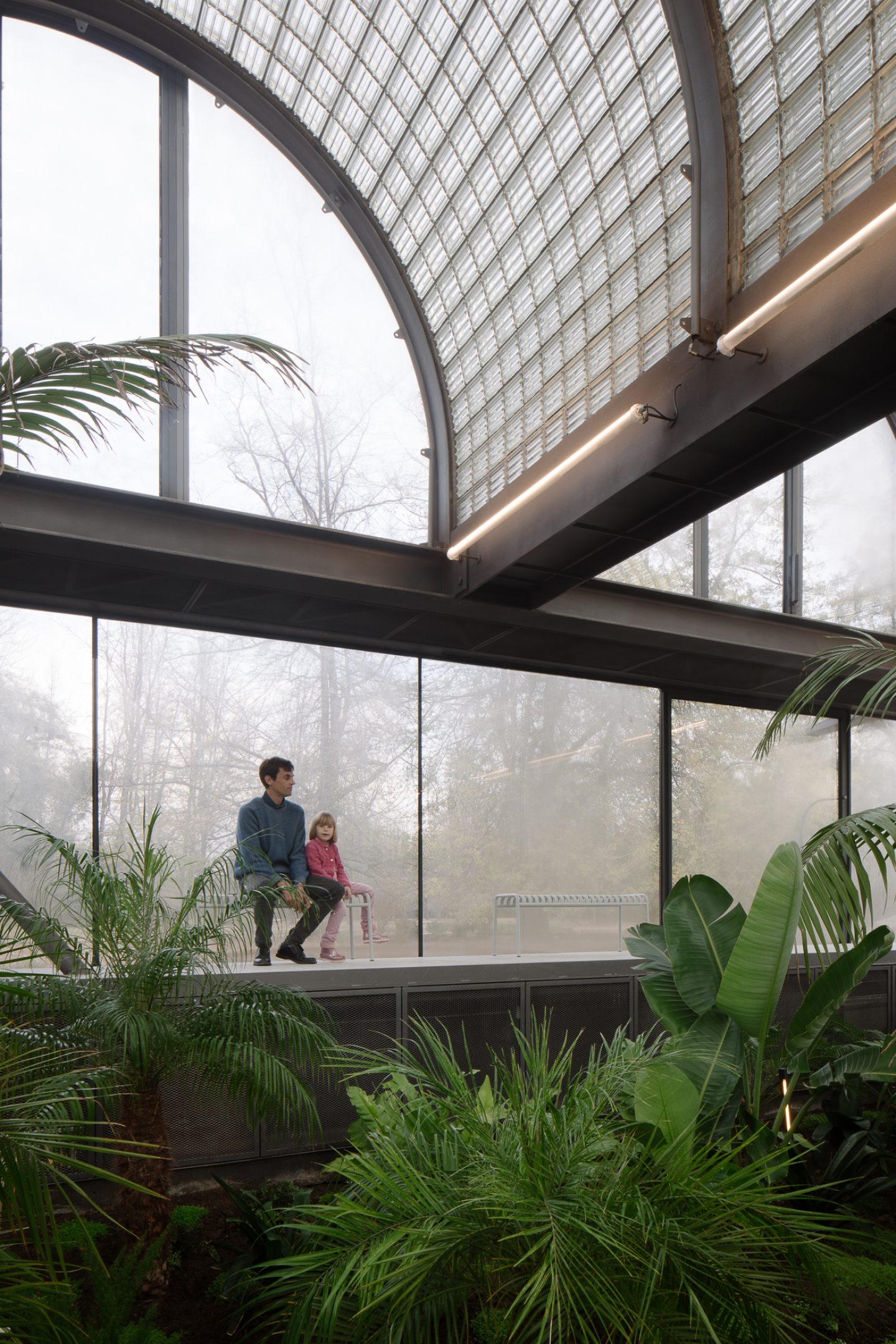 Image © Marcos Zegers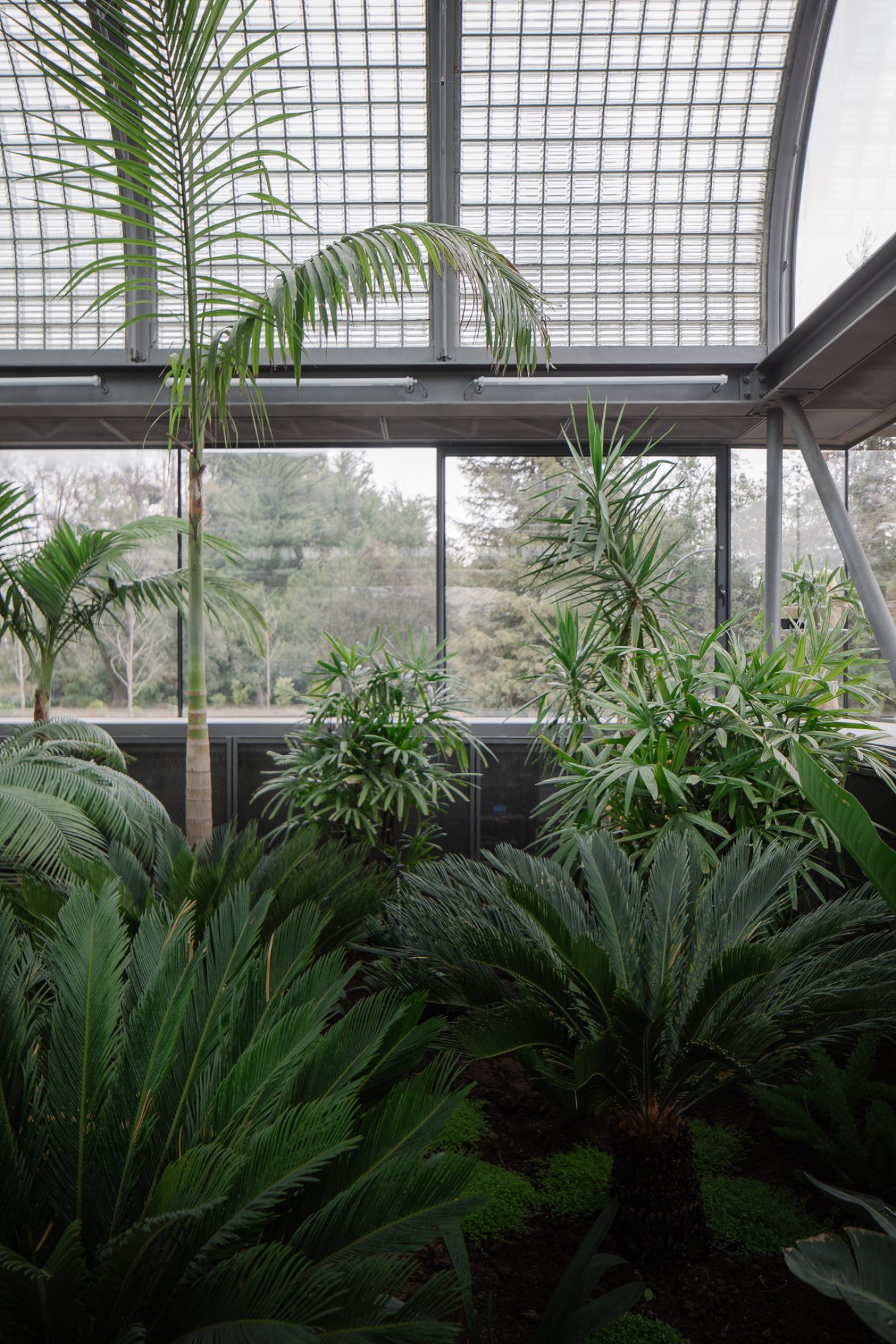 Image © Marcos Zegers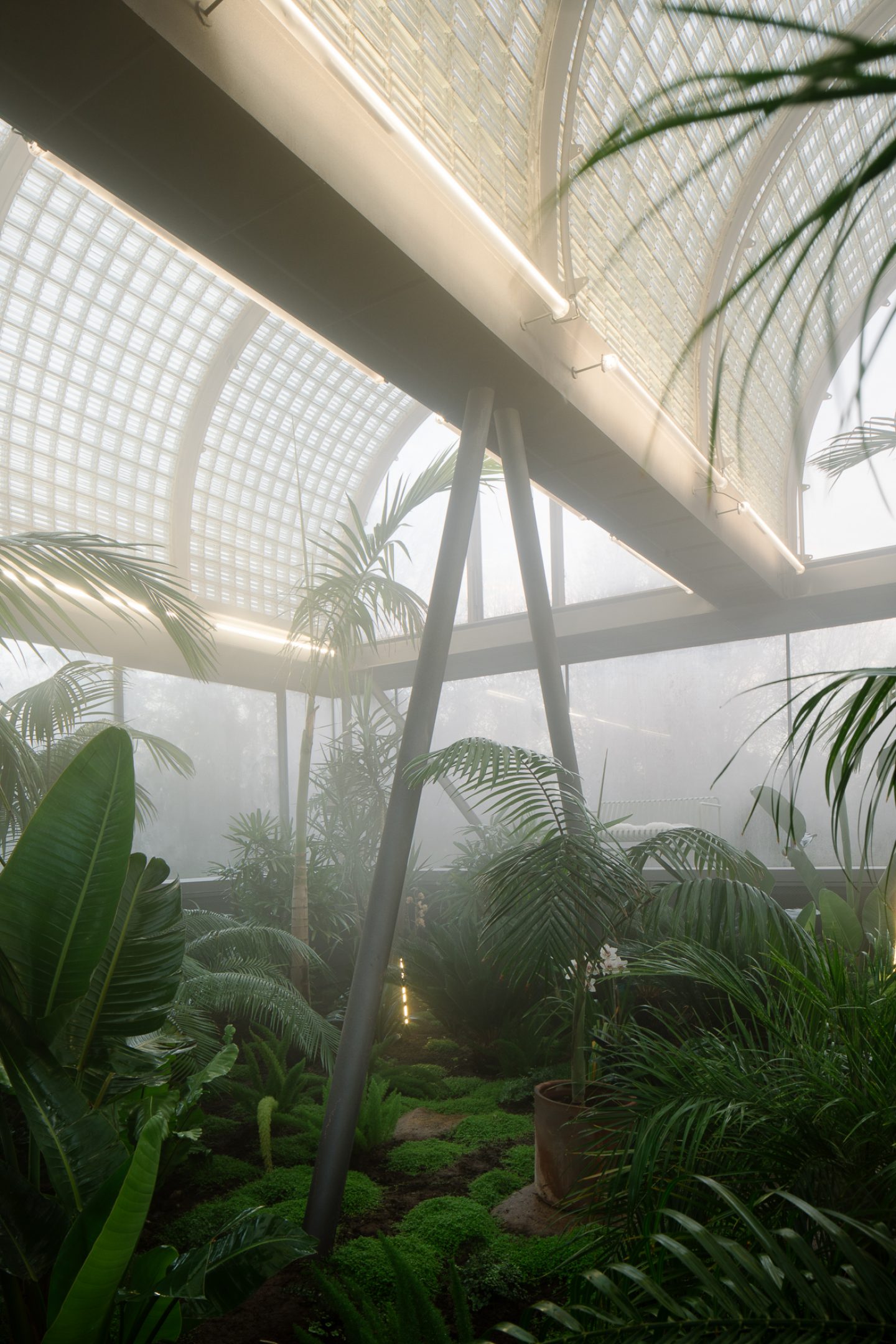 Image © Marcos Zegers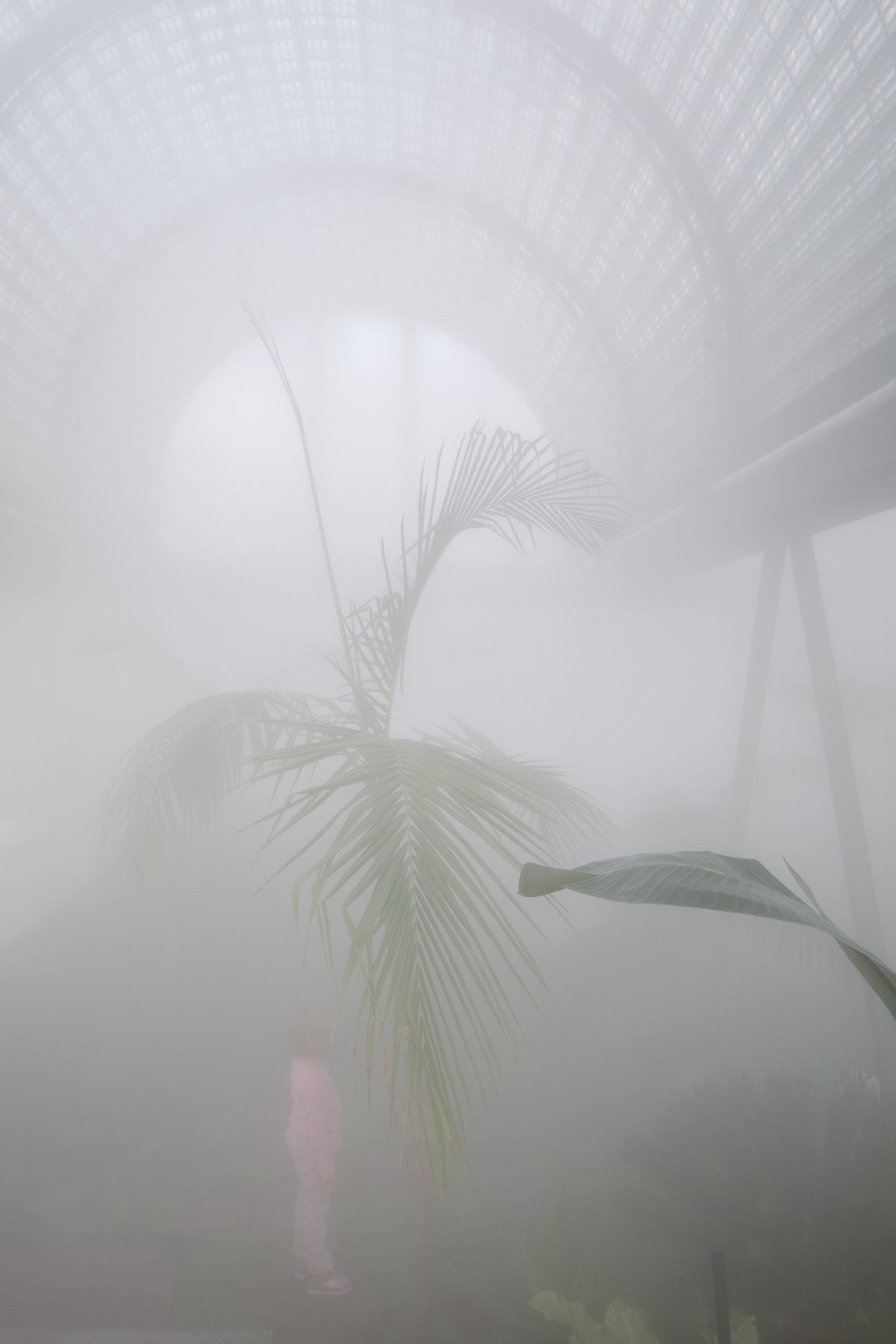 Image © Marcos Zegers
Bringing tropical plants to the countryside, the greenhouse stands in contrast to both its content and surroundings, generating exciting interactions between the two. The glass design allows for multiple perspectives for observation. From the inside, attention turns to the natural beauty that surrounds the structure; from the outside, the glasshouse displays its lush verdant content as if in a vitrine, inviting to look in like you would with a jewel box. At dusk, when lit up from within and reflected in the garden's adjoining pond, the effect is ever more magical, giving off a mysterious aura.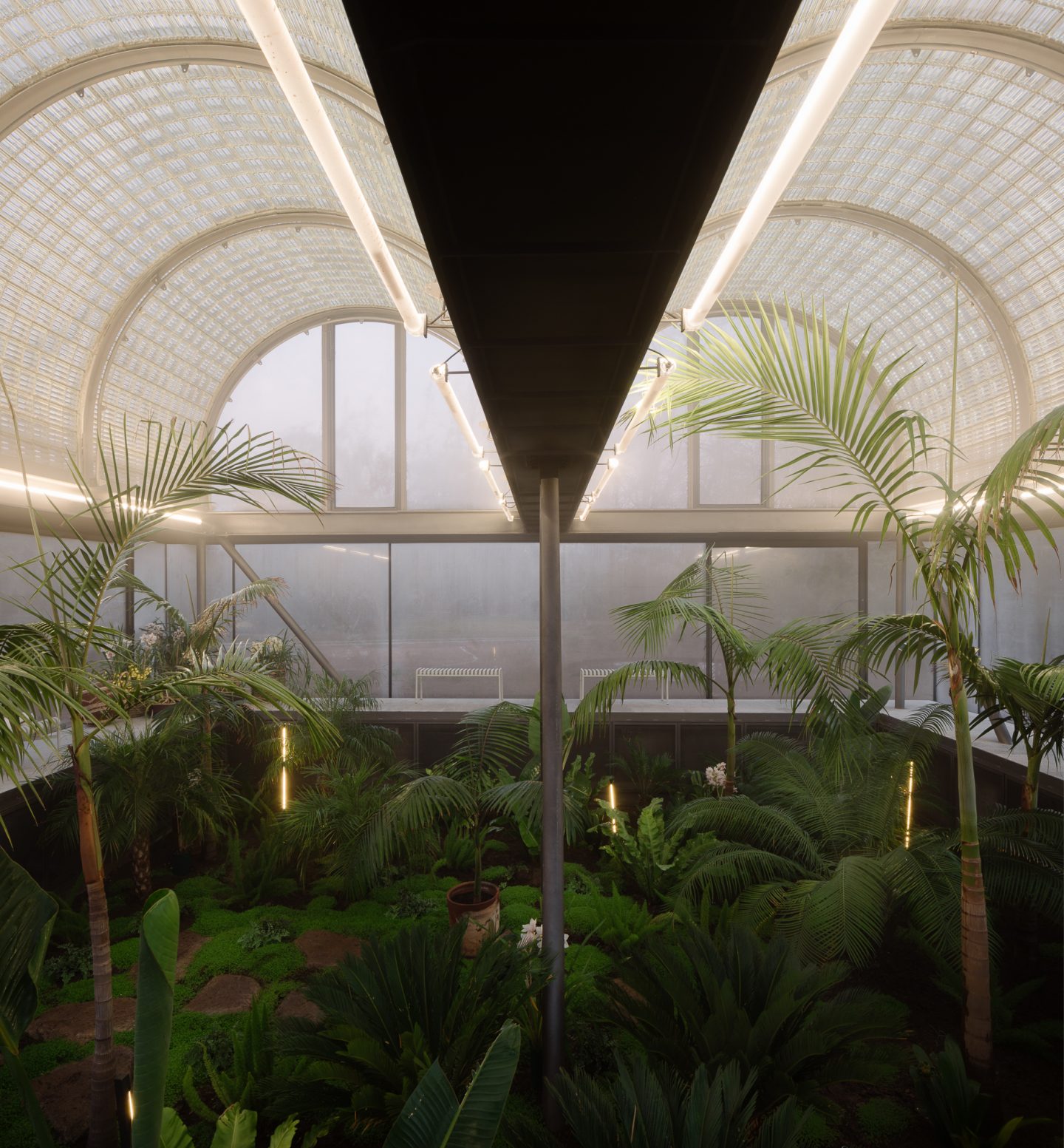 Image © Marcos Zegers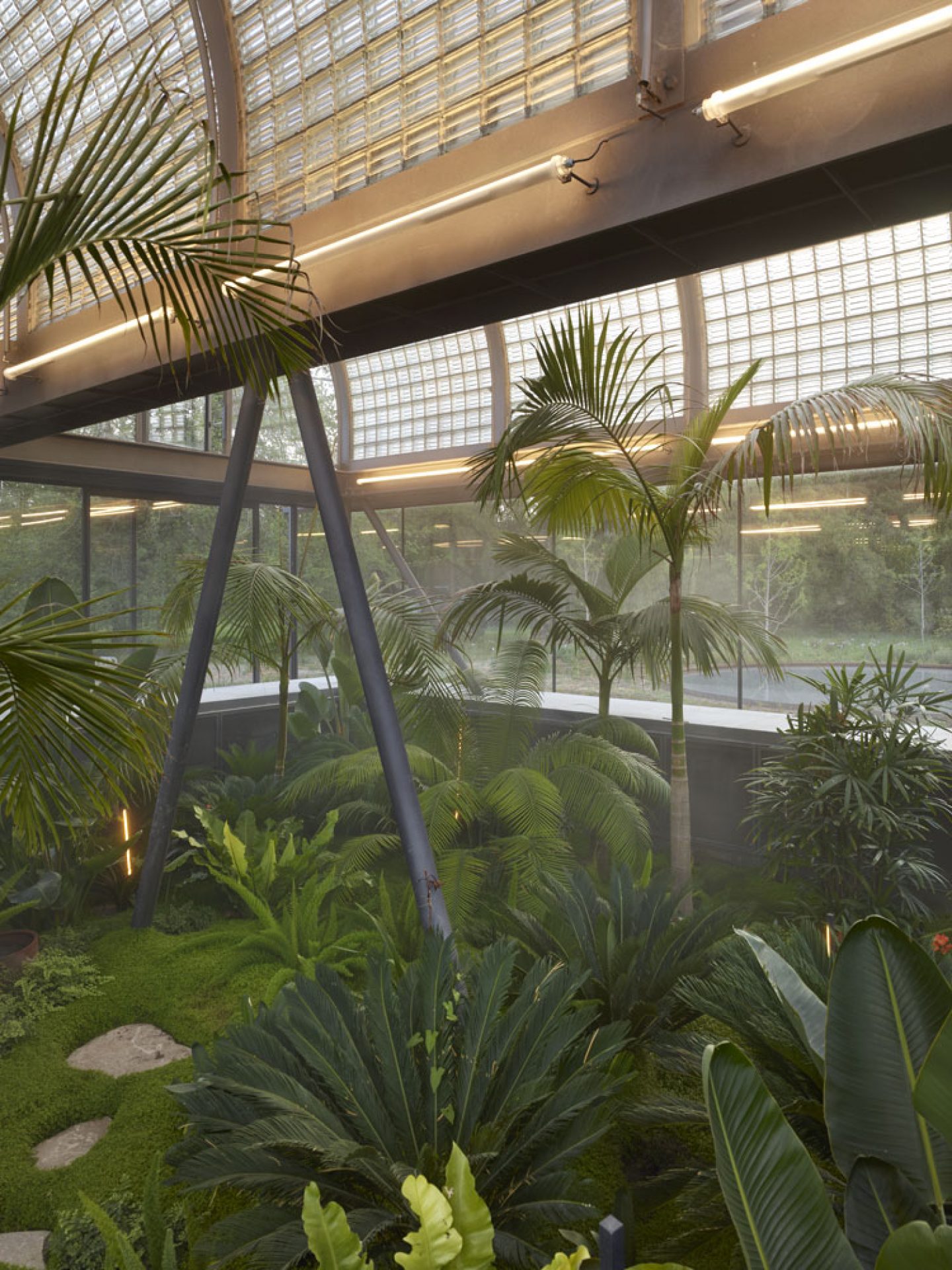 Image © Roland Halbe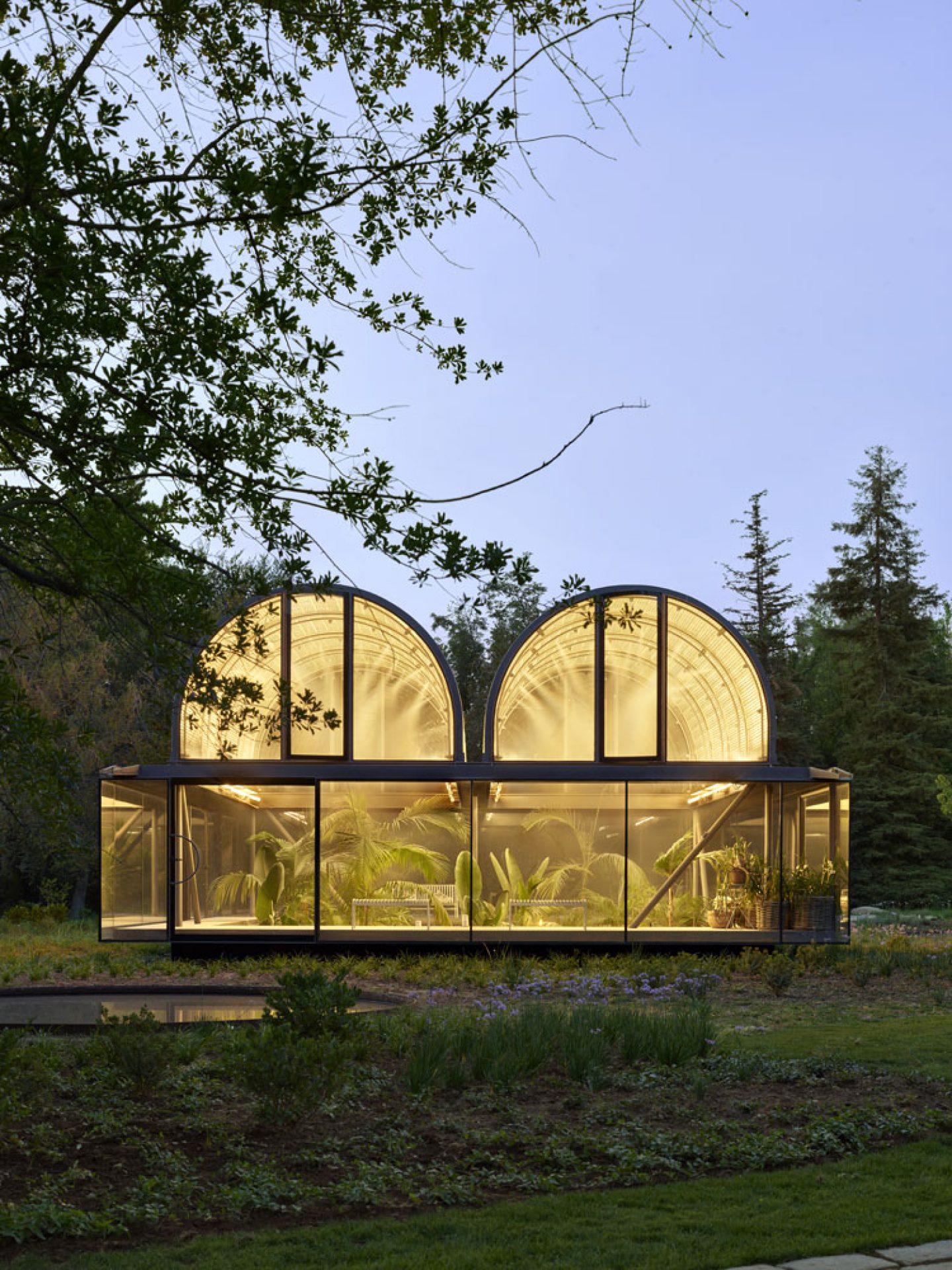 Image © Roland Halbe
A beautiful example of thoughtful and site-responsive architecture, 'Pirque Glasshouse' is a portrayal of a new deal with nature. The greenhouse employs key sustainable principles, all of which enable its structure to have minimal development impact while maintaining a high degree of performance. The architect also embraced innovation to generate an architectural solution that would be incredibly safe given the region's high seismic activity—subdivided into four smaller sections, and adhered to the frame with an elastic coating; its vaults are allowed to 'float' in place, cushioning potential ground shifts. Efficient, timeless, and visually engaging in both its concept and execution, the 'Casa de Vidrio' is a testament to the fact that creativity is enhanced by contextual and innovative thinking, and that design can only enhance the understanding of nature and of the tropical realm, which is no longer so remote.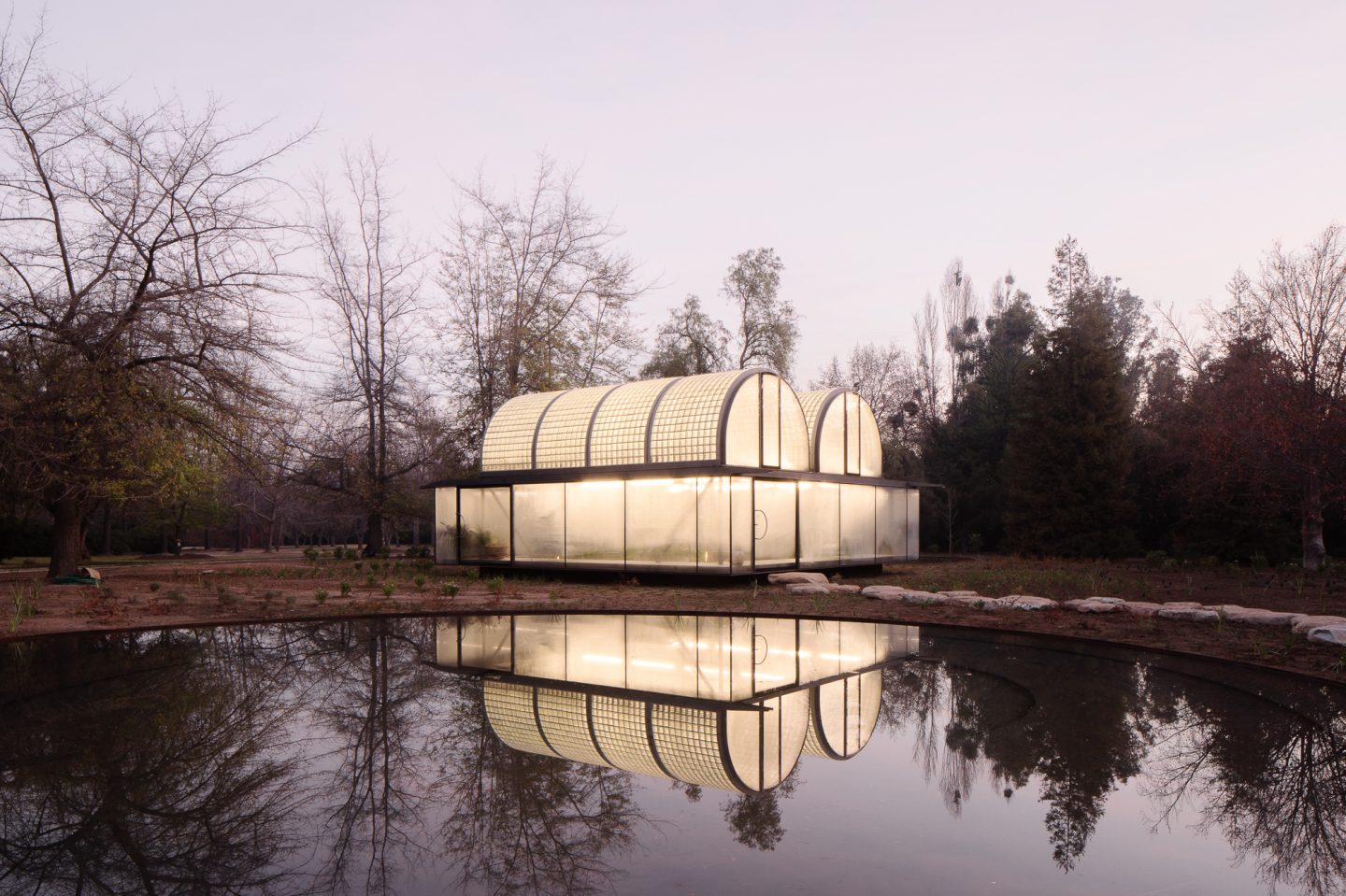 Image © Marcos Zegers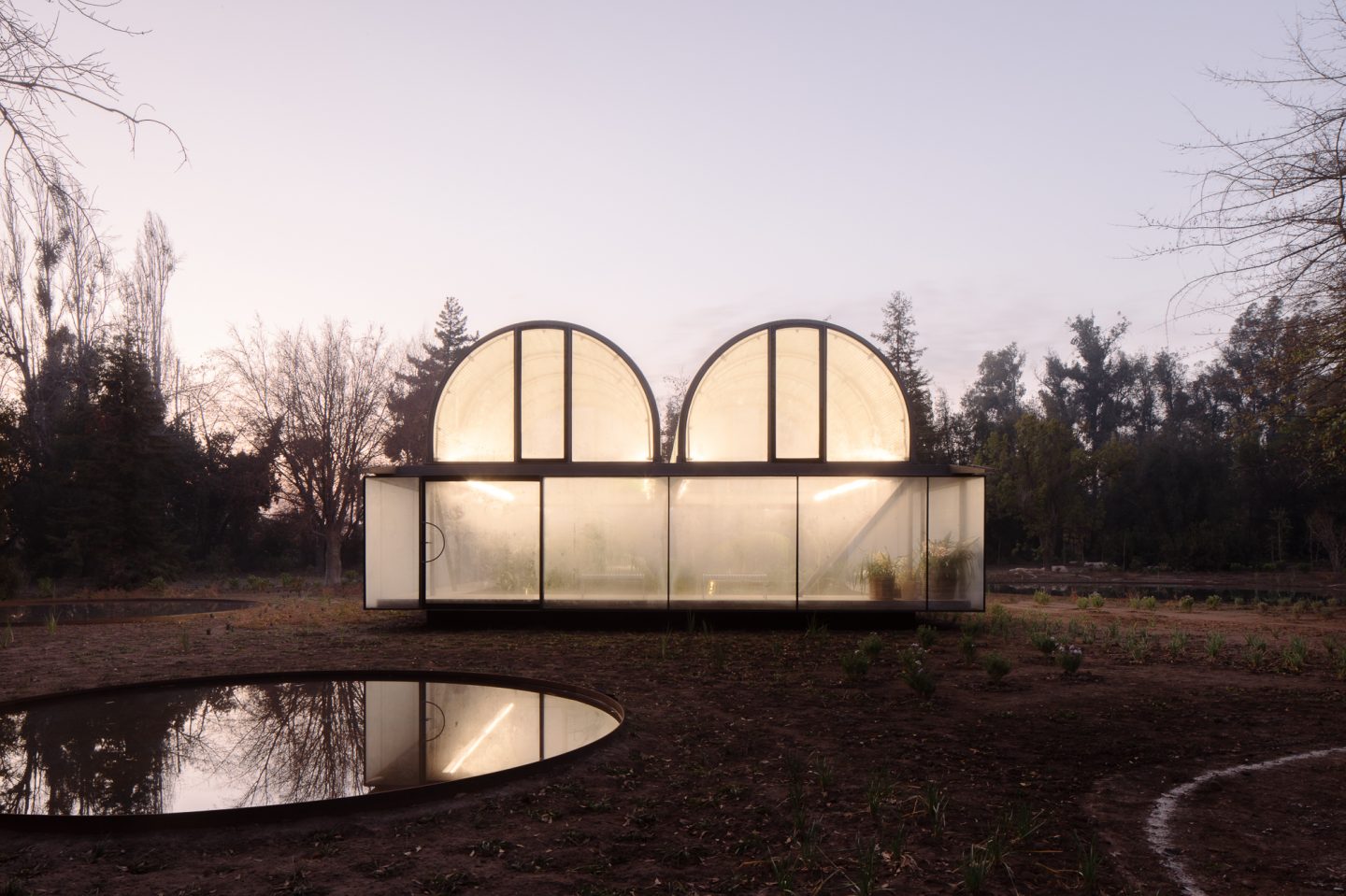 Image © Marcos Zegers
Source: Ignant