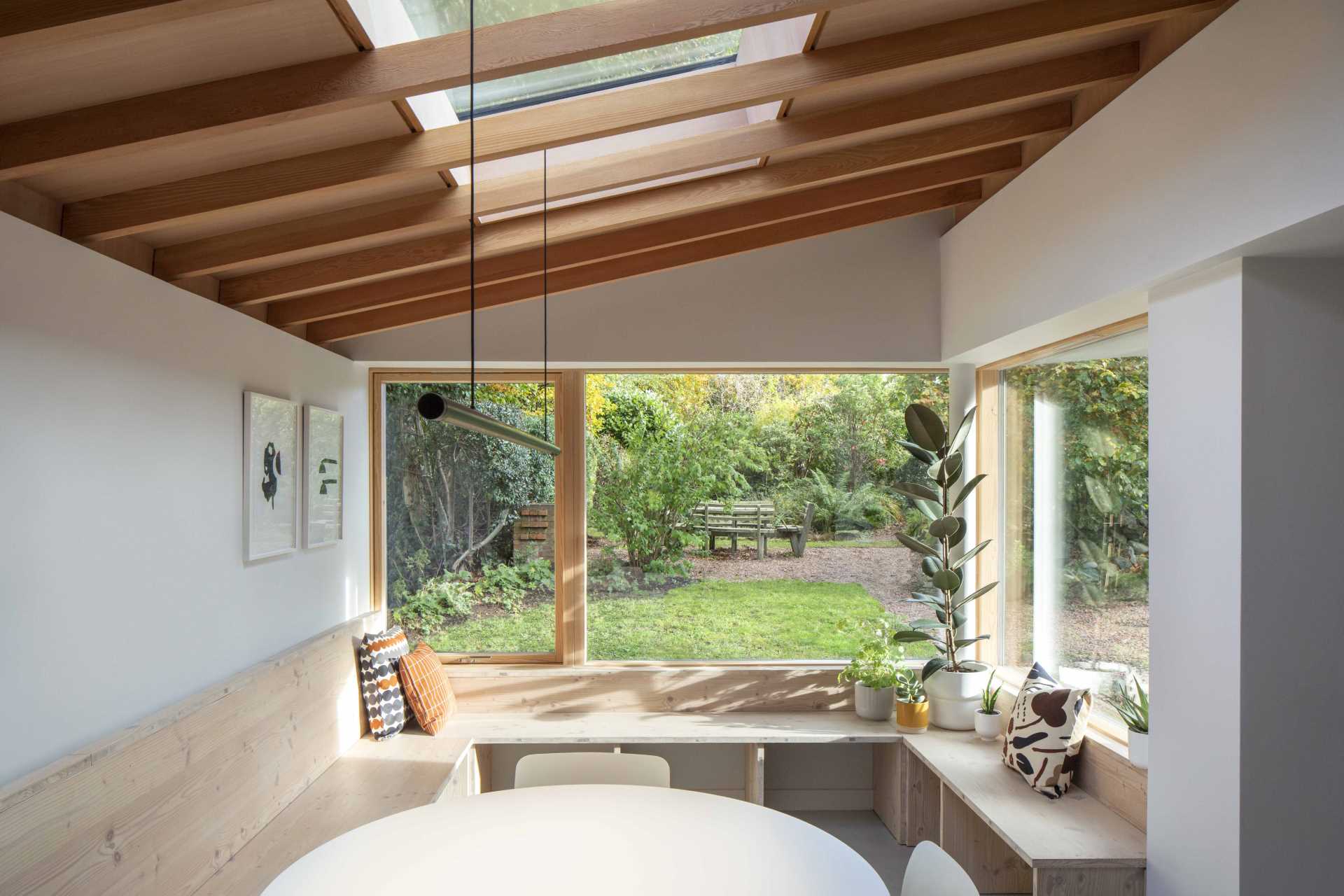 Loader Monteith Architects has completed the reconfiguration and rear extension of a 1980's cottage in a Conservation Village in Scotland.
The ground floor plan of the existing cottage was composed of small, dark rooms which closed the house off from the expansive rear garden. The clients requested that the architects upgrade the home and bring the outside in.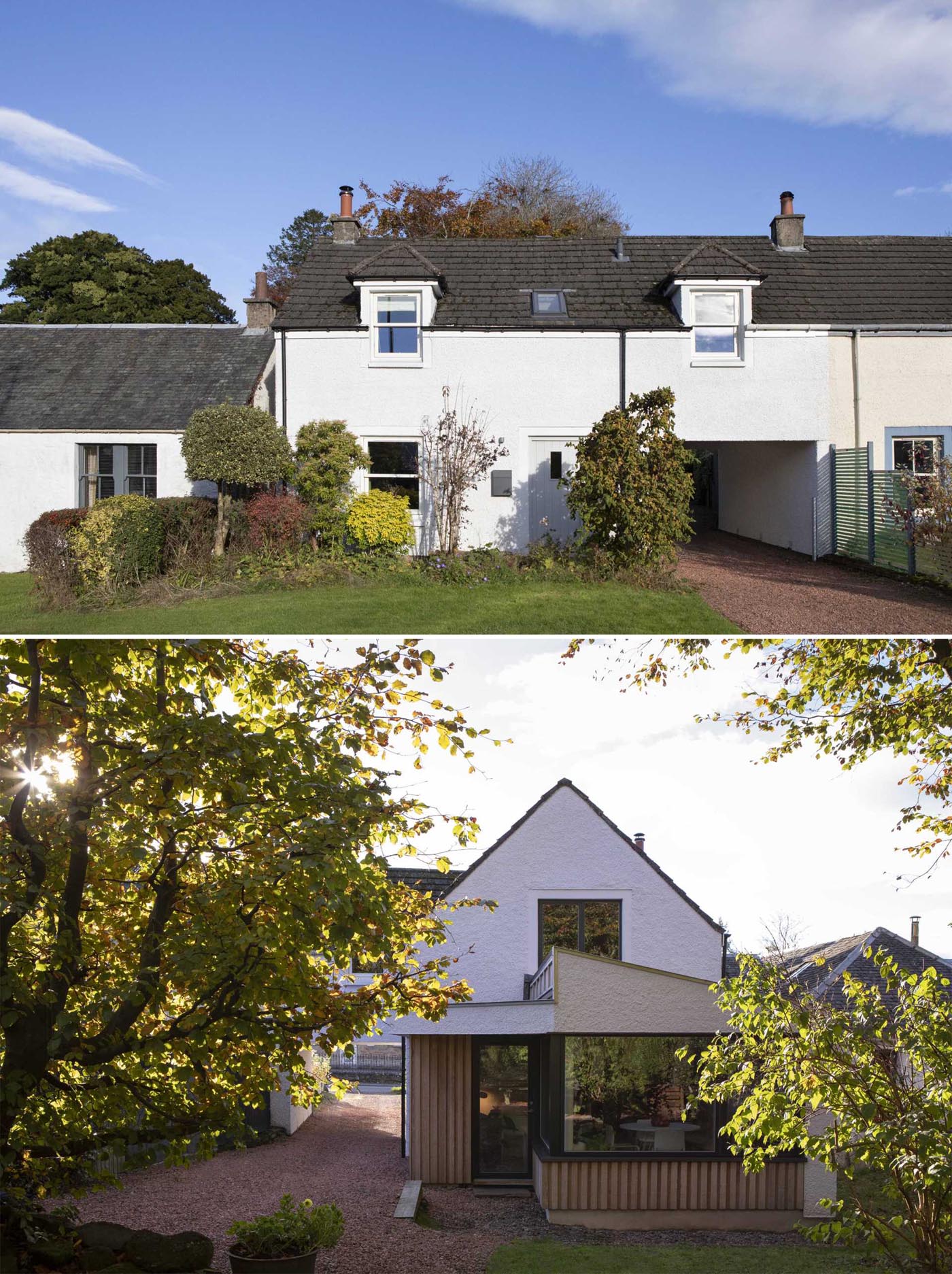 The updated design allows for plenty of natural light, a new dining space, study area, shower room, and kitchen. A key feature of the new extension is the inclusion of a large wrap-around window seat made of Douglas fir.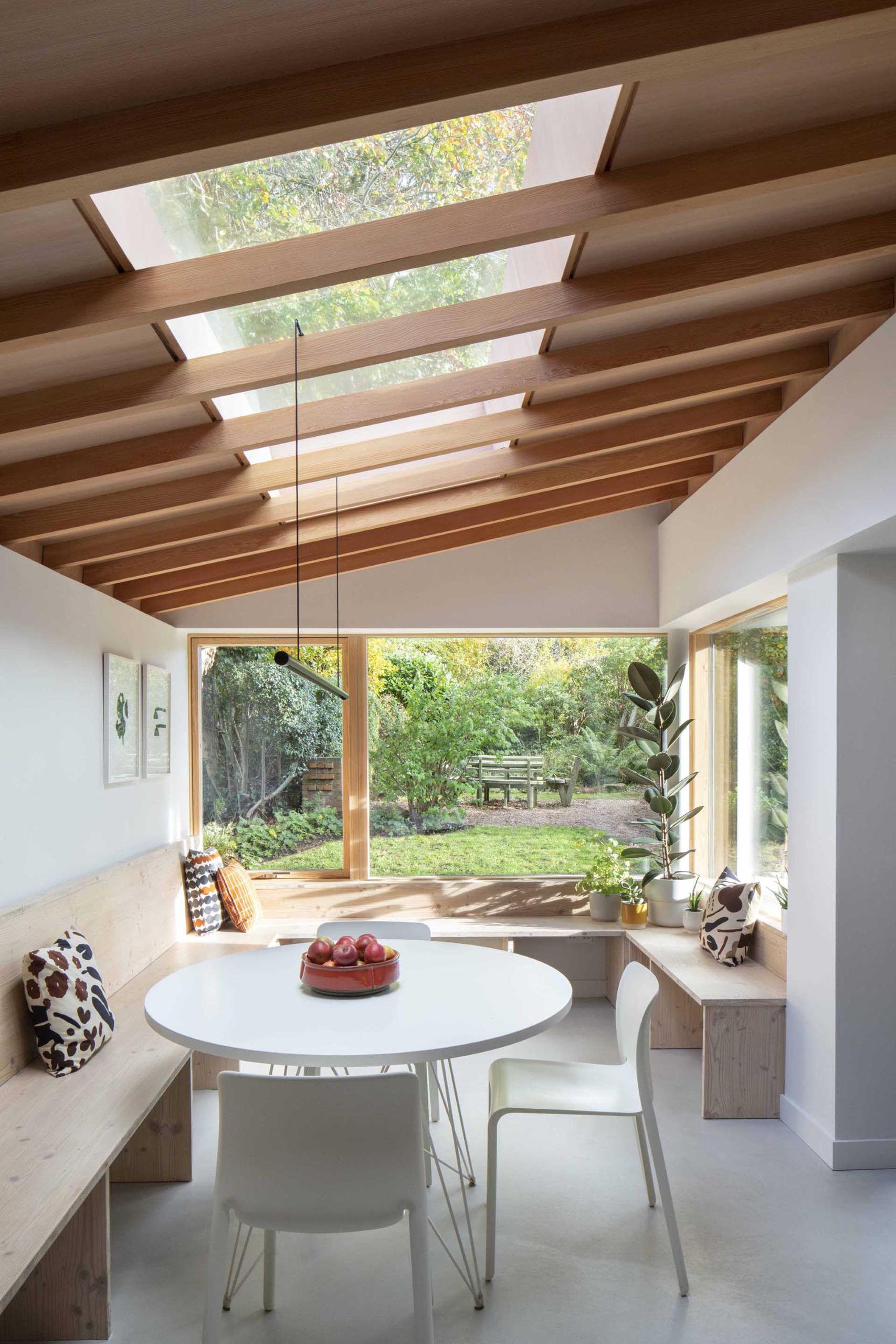 The window bench has a U-shape and is positioned to take advantage of both the large windows and the views of the garden. It also travels along the wall, acting as a seat for the dining area, and further onto to meet up with the kitchen cabinets.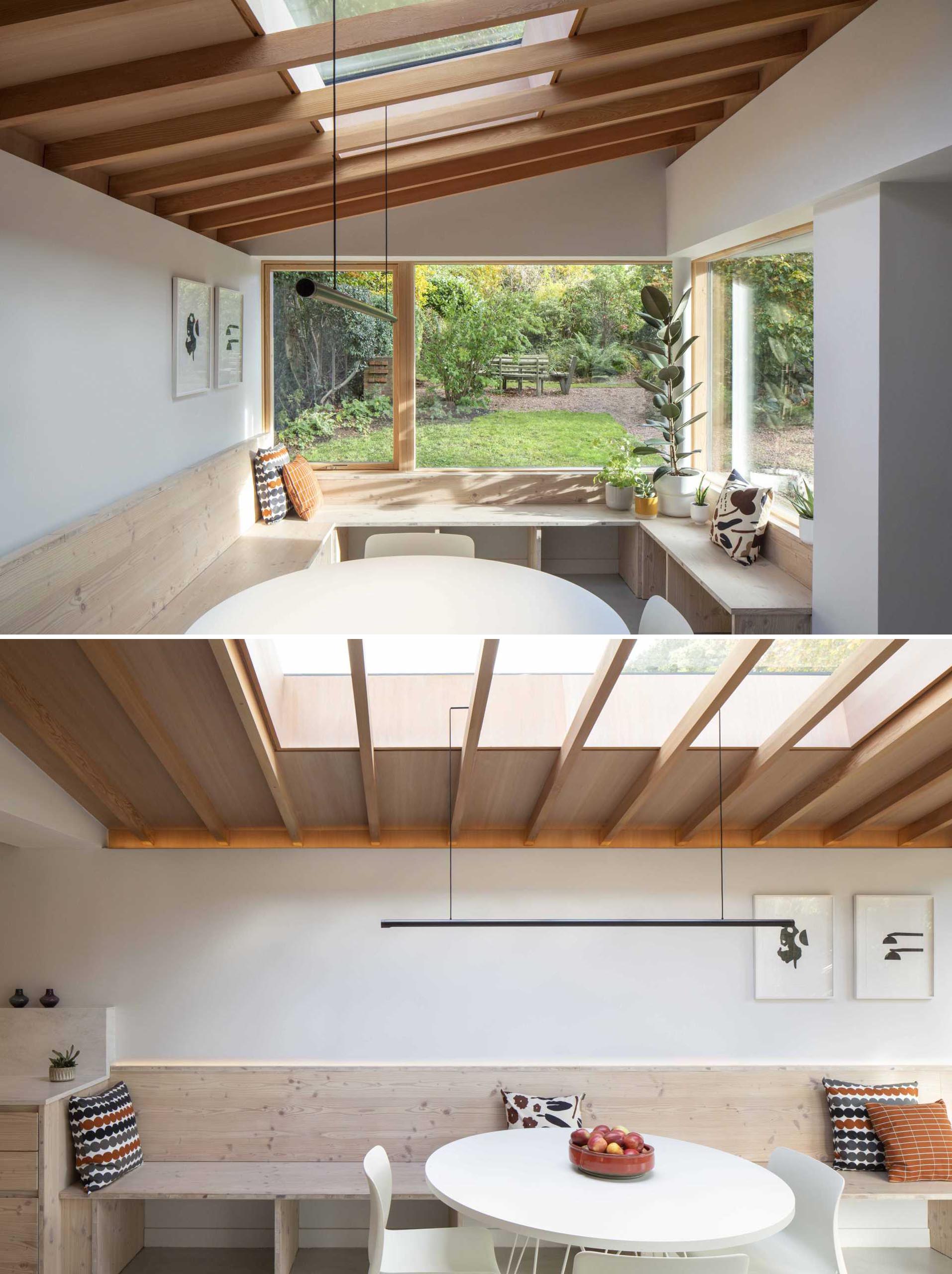 The exposed timber structure overhead adds to the sense of space throughout, further enhanced by a palette of neutral, natural materials including soft white walls and a light micro cement floor.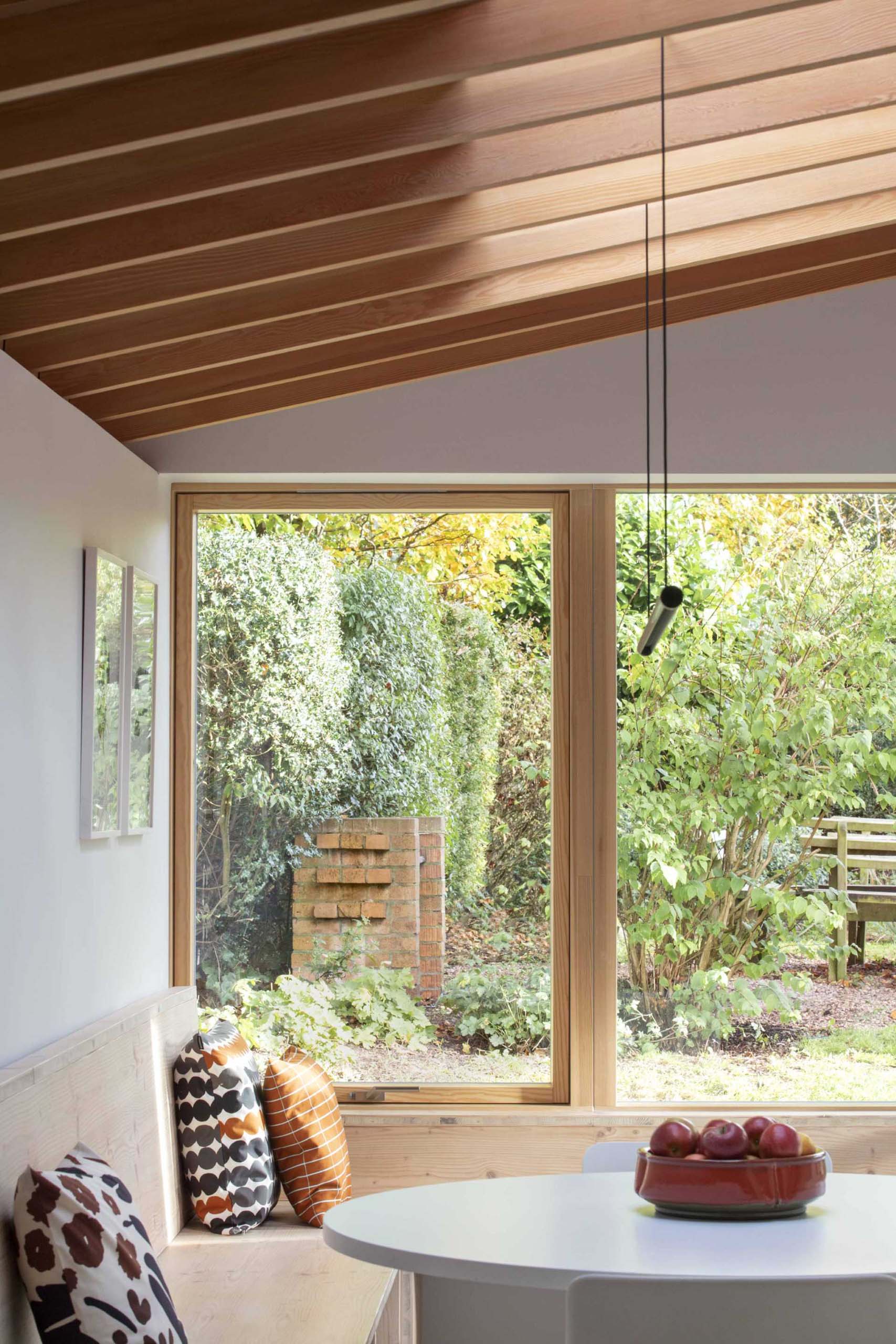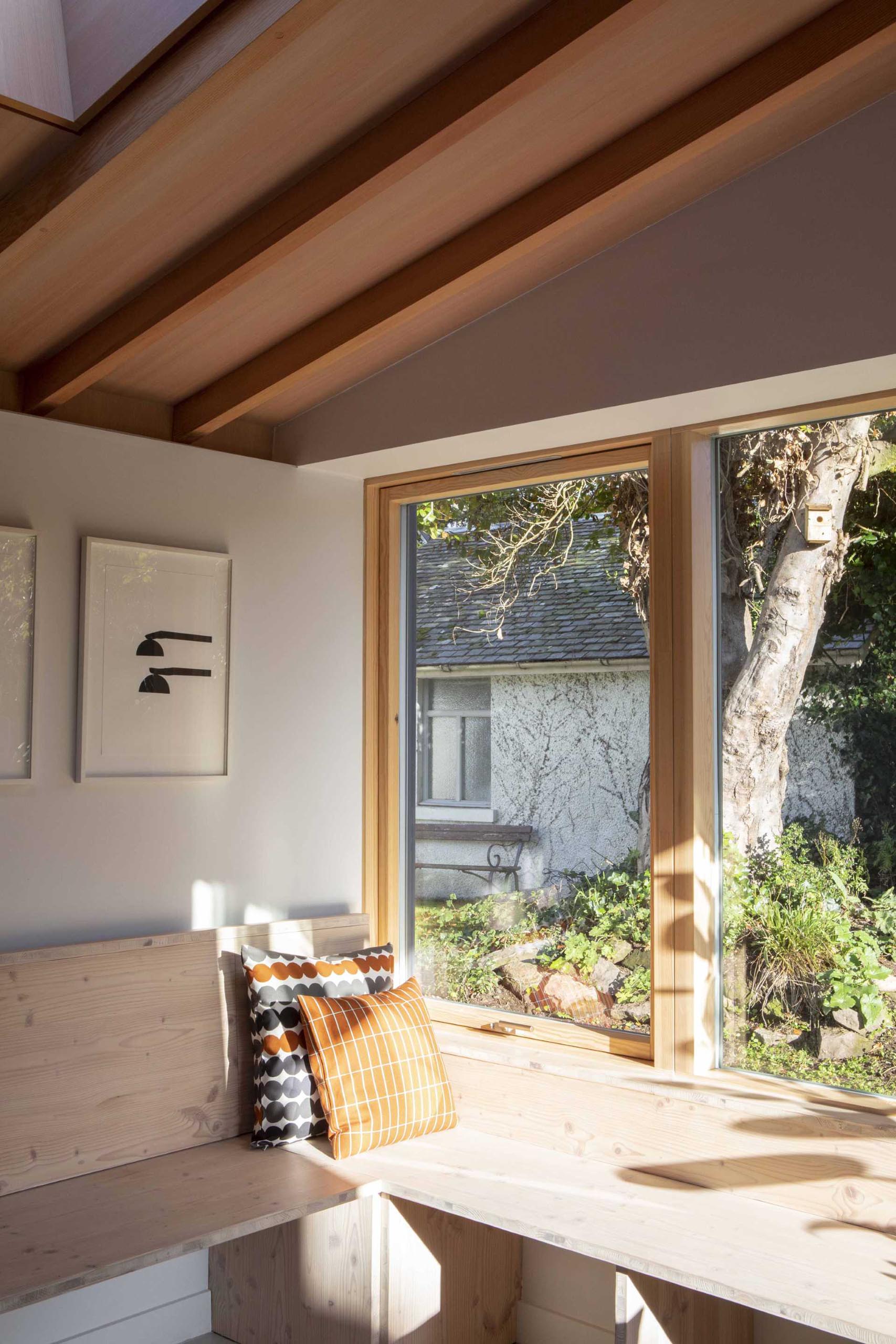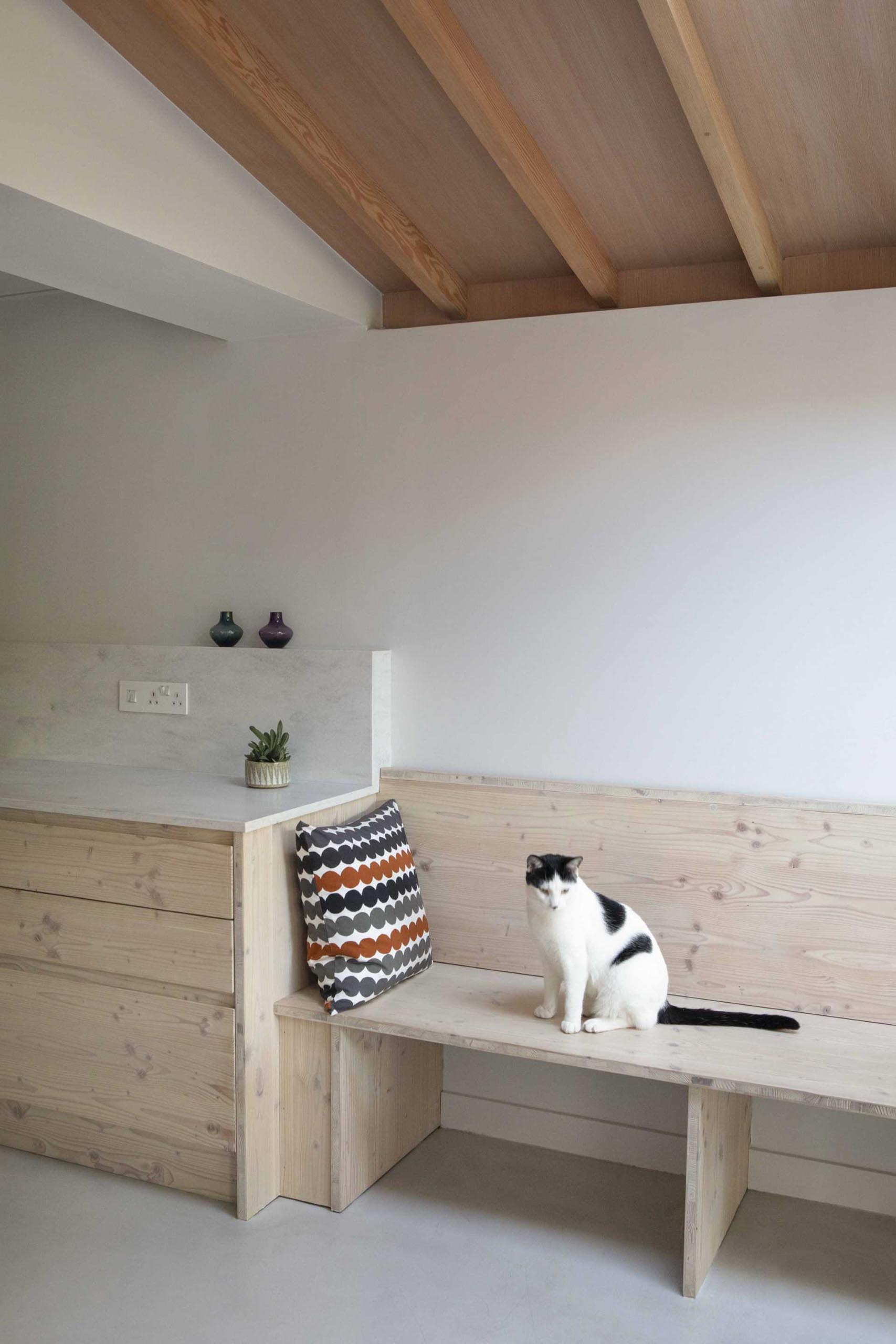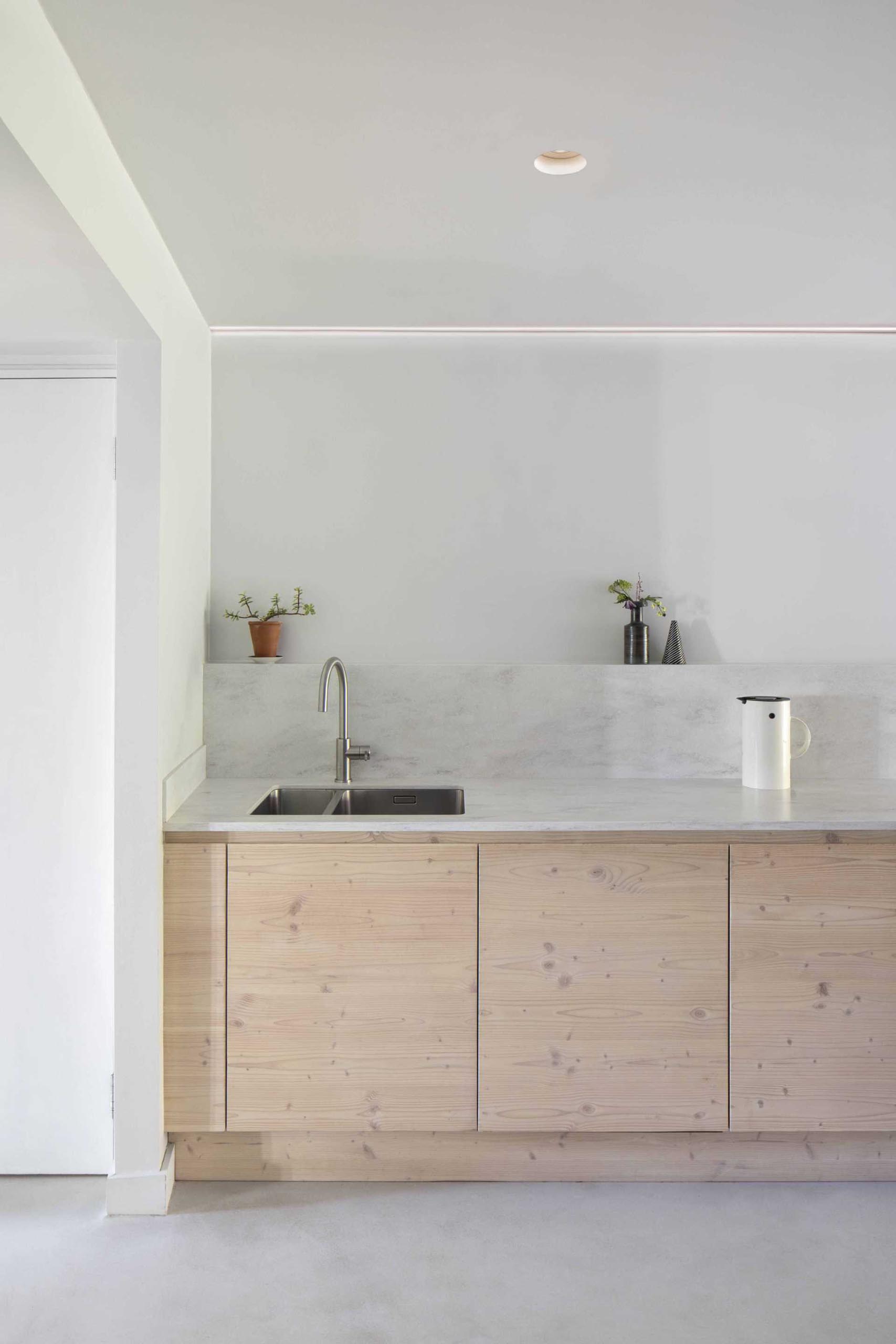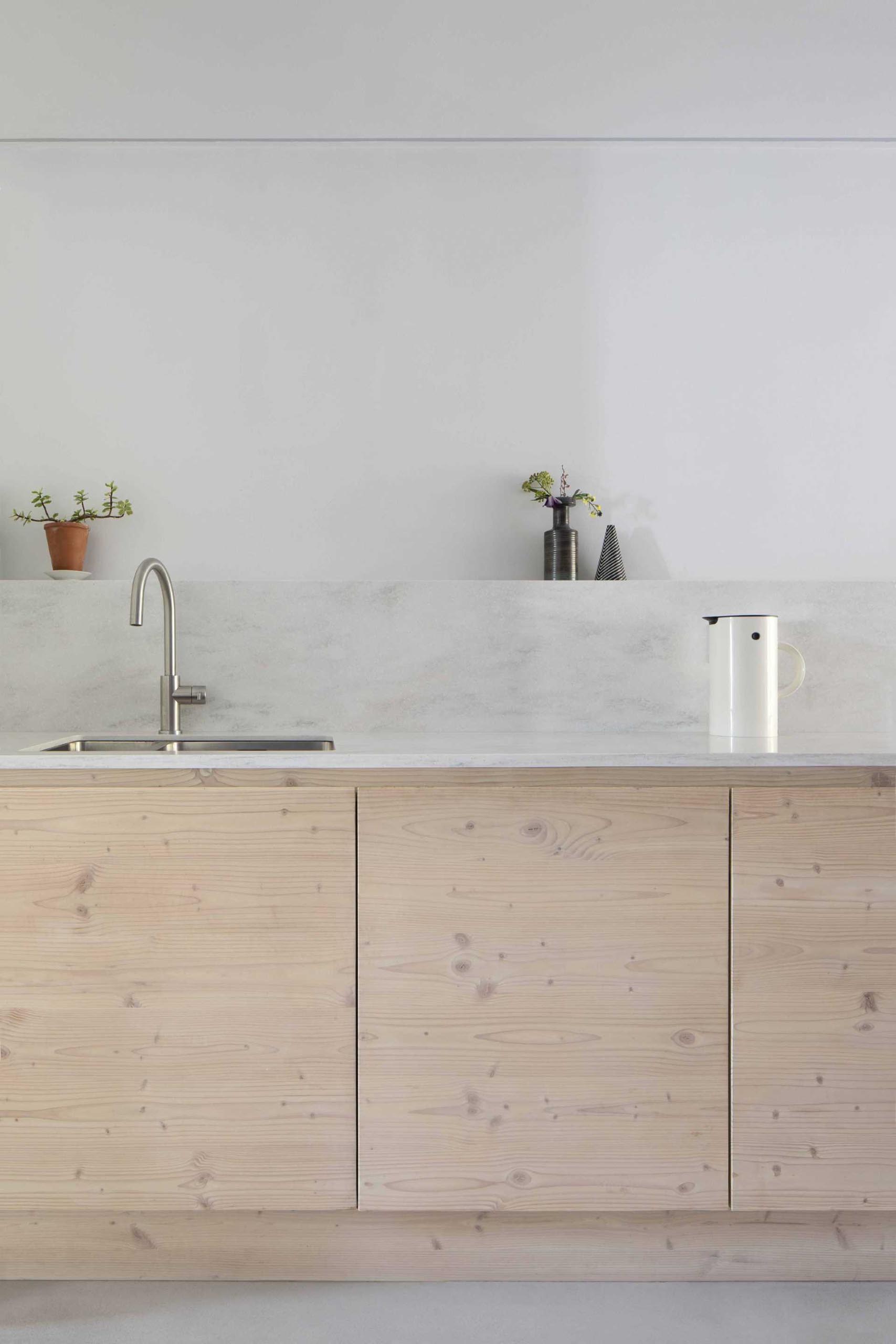 The new galley-style kitchen connects the existing sitting room at the front of the home to the new dining space at the rear, allowing the family constant connection in separate yet connected zones of the ground floor. The kitchen, custom-built by Archispek, includes an ultra-matte finish.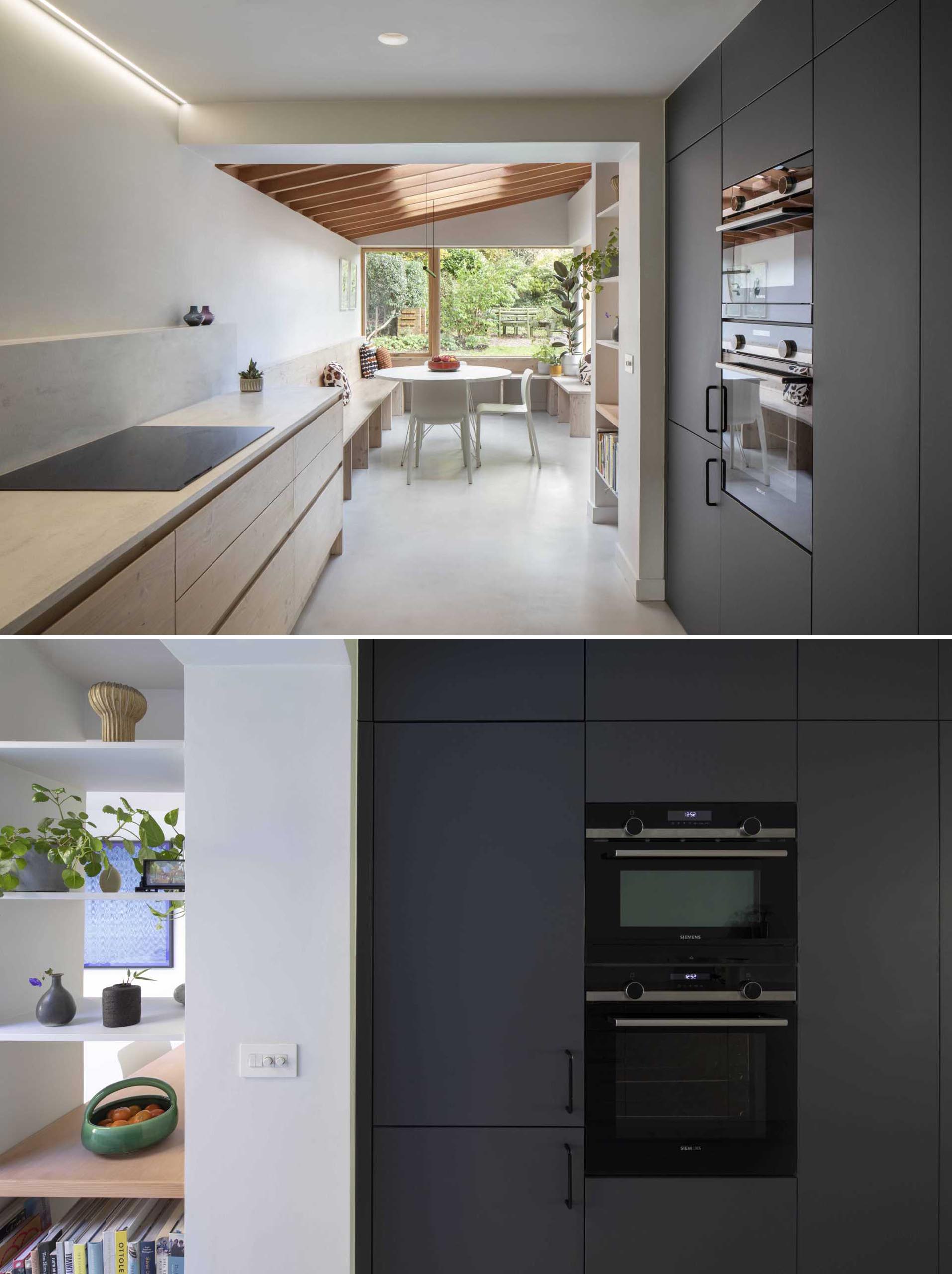 There's also a quiet study nook where children can complete their homework while still having a visual connection to their parents in the kitchen through exposed Douglas fir shelving.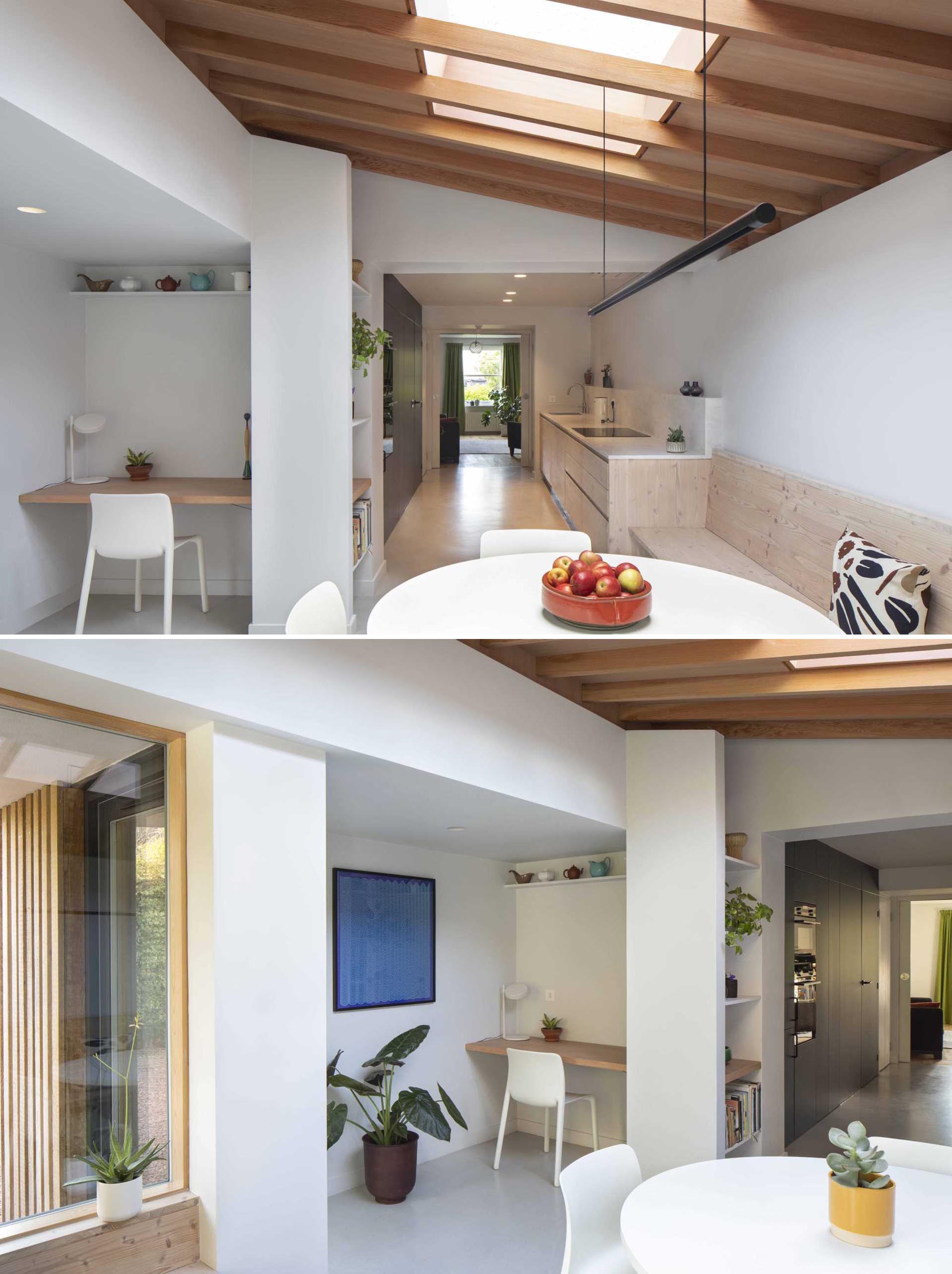 At night, the glow of the interior lights highlights the warm wood design of the ceiling.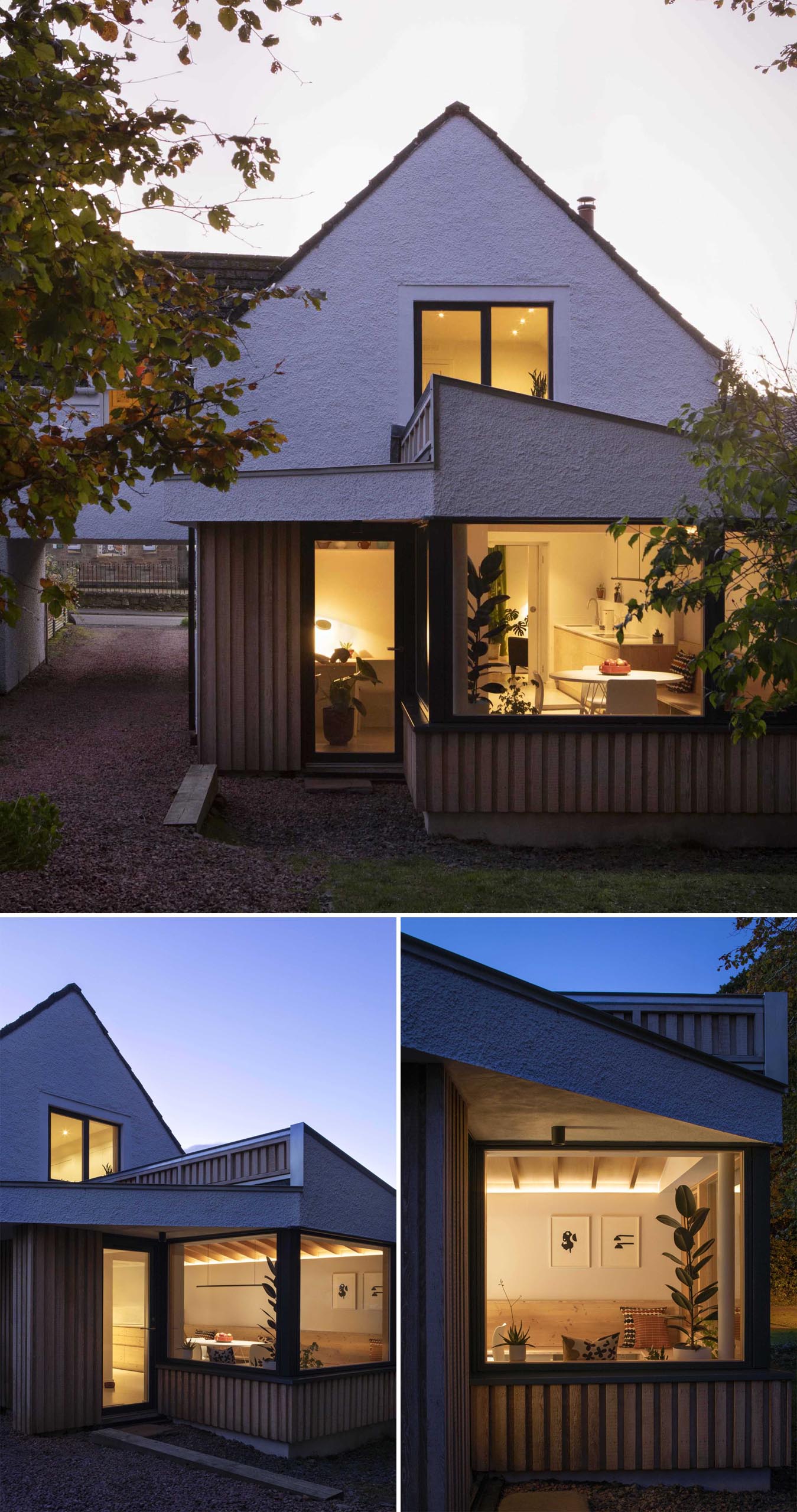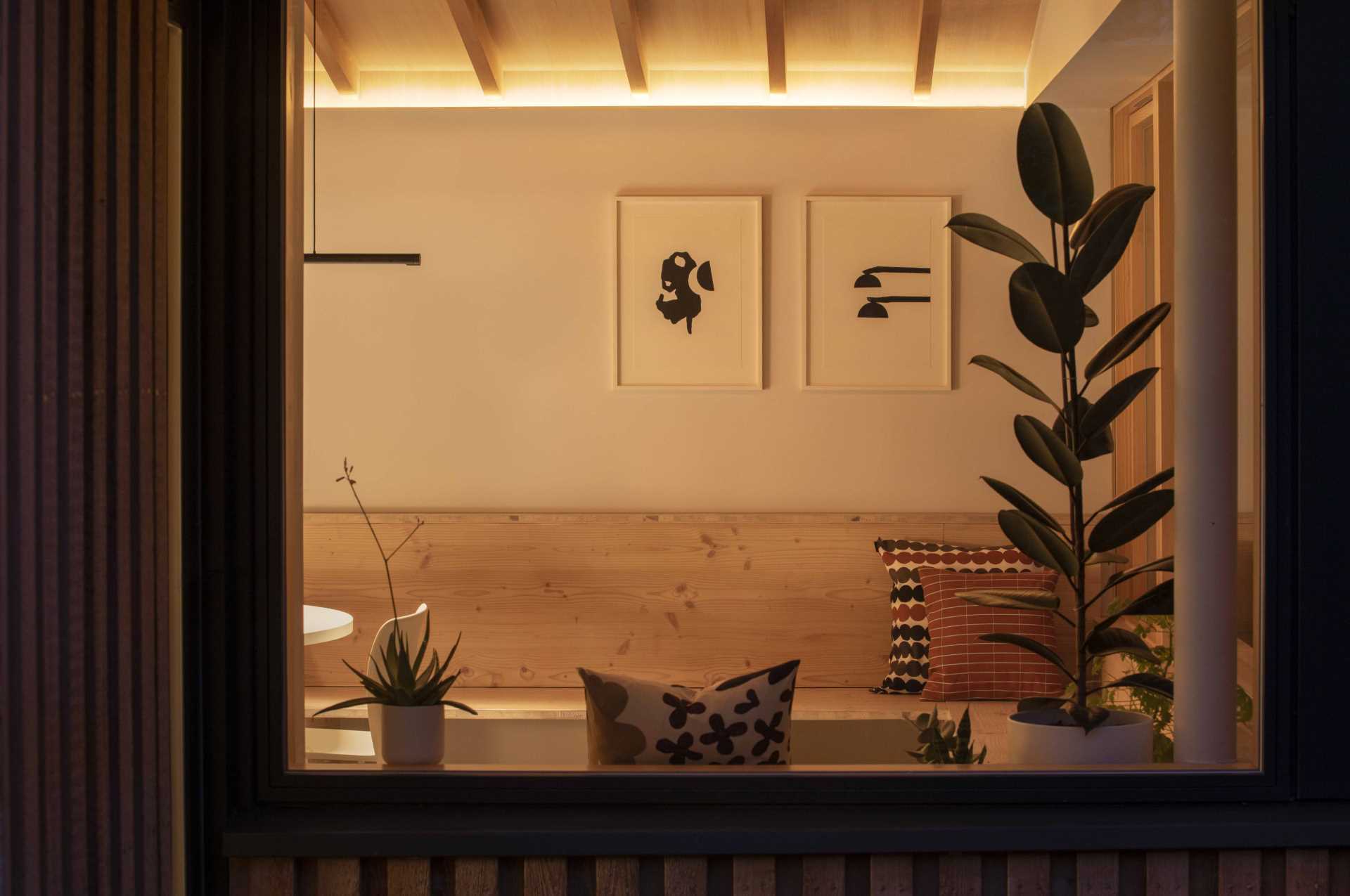 Photography by dapple photography | Architecture firm: Loader Monteith Architects
Source: Contemporist