In Santo Domingo, this year's guest of honor at Design Week República Dominicana—the international design and art gallery Galerie Philia—has curated a fascinating and multidimensional design exhibition. Titled 'Montesino', it unites works of creators and makers from Central and South America, who, in their own unique way, celebrate the commitment to and preservation of their countries' artisanal heritage.
Staged within one of the city's historical emblematic landmarks, the Pedro Ramírez Vázquez designed Monumento a Fray Antonio de Montesino—a gift from the government of Mexico to the Dominican Republic—the show invites visitors to immerse themselves in the stunning venue's atmosphere while commemorating the ties between the Dominican Republic and Mexico. Conceived as an ode to the legacy of missionary Montesino and priest Bartolome de Las Casa—important figures in the fight for freedom and protection of Caribbean indigenous people—the exhibition invites design professionals, lovers, and enthusiasts to acknowledge the country's colonial history while soaking up the richness and intricateness of the cultural heritage emerging from the Caribbeans and Latin America.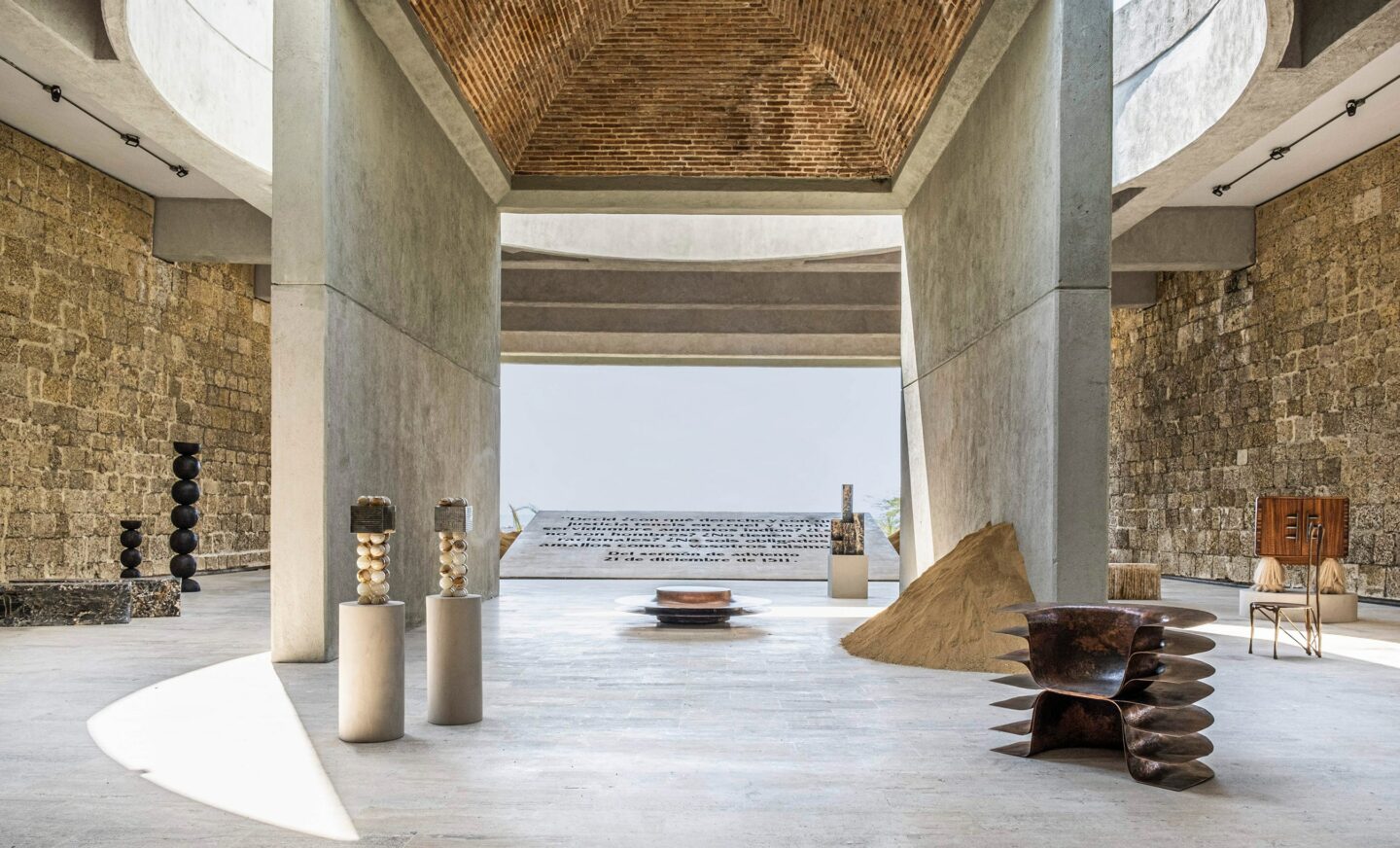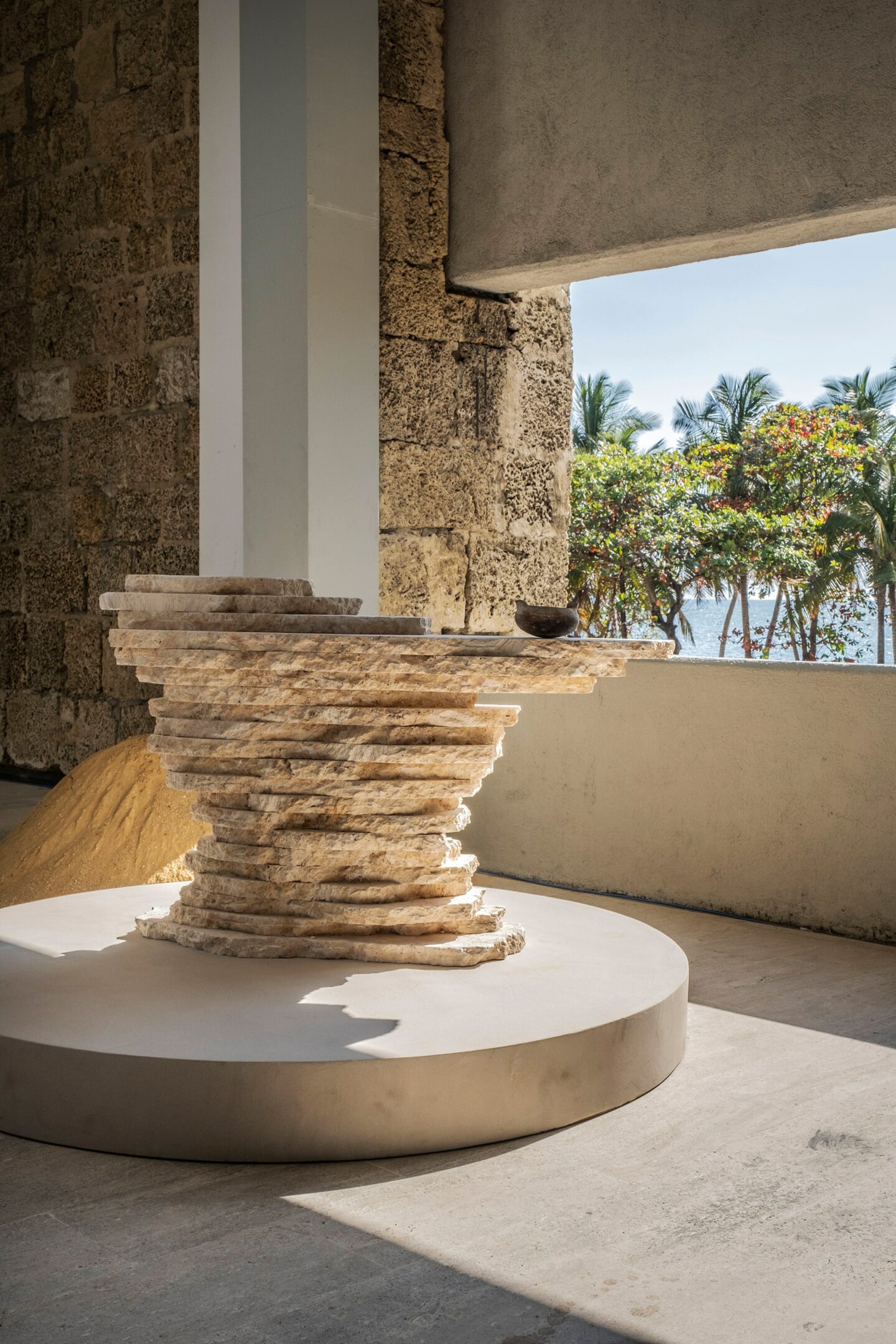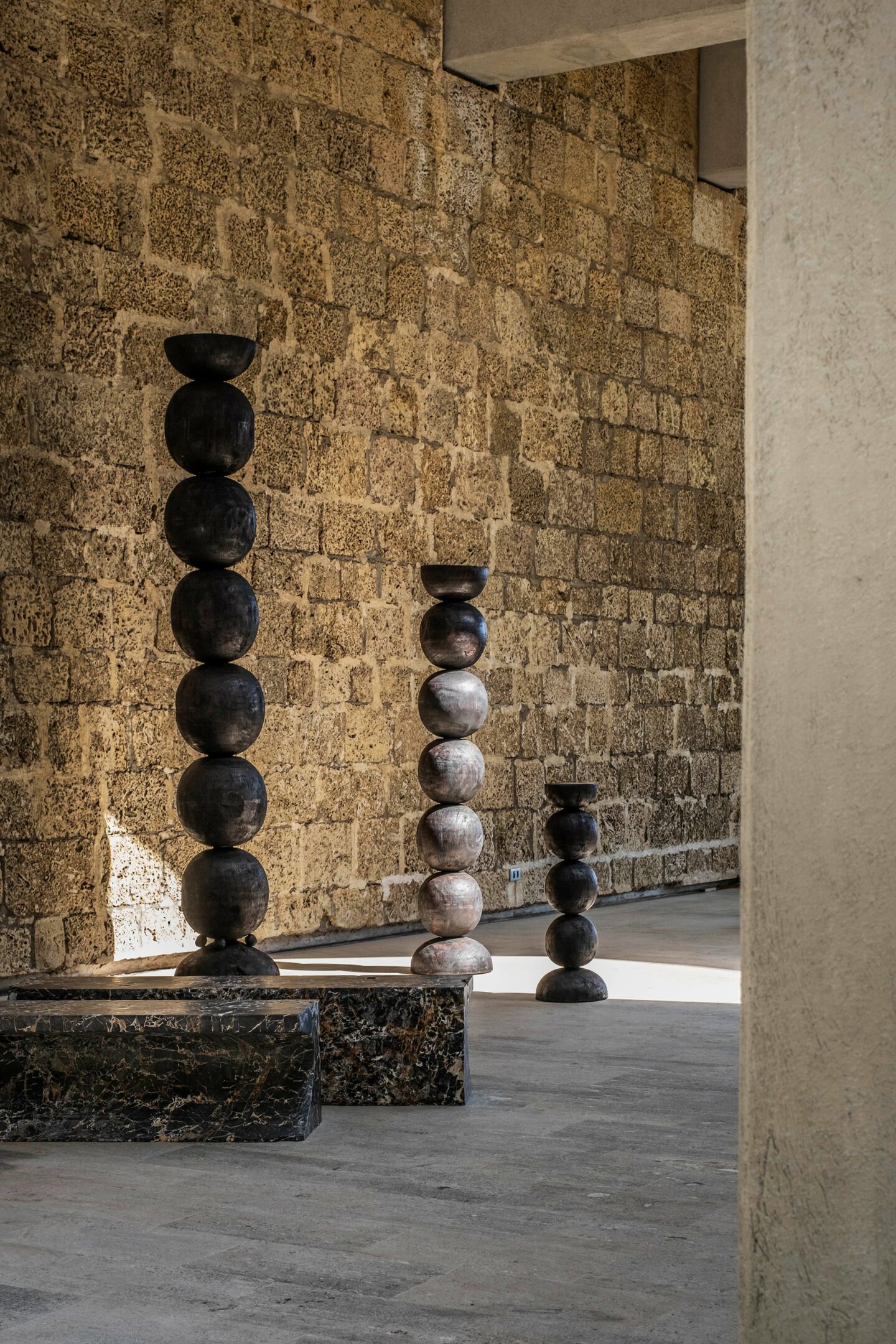 Running from March 13th to 19th, 2023, and presented within a minimalist interior landscape of natural and earthen materials, 'Montesino' unites groundbreaking pieces by 12 design studios, artists and artisans, both established and emerging—from home decor to furniture, to lighting and sculptural art. Highlights include sculptural furniture by Mexican designers Manu Baño and Daniel Orozco, ceramic objects by local studio Casa Alfarera, a cabinet inspired by Zapatista women from Comité de Proyectos, a captivating chair by Mexican studio ACOOCOORO, a Tori stool in white travertine by Argentinian practice Ries Estudio, a lamp by Cristián Mohaded, also Argentinian, and more.
Source: Ignant