May 14, 2023
Architecture and interior design studio Archisphere collaborated with Carbone & Kacerovsky to design a 'Cyclist', a modern cafe at the Hotel Andaz am Belvedere Vienna.
Archisphere drew inspiration from the movement, freedom, and enjoyment associated with cycling. In addition to this, the spirit of the art collector Prince Eugen, whose influence can be found throughout the hotel, was also incorporated into the design. In the "Cyclist," Prince Eugene swaps his horse for a bicycle, getting a coffee to go from the barista before taking a spin in the nearby Schweizergarten.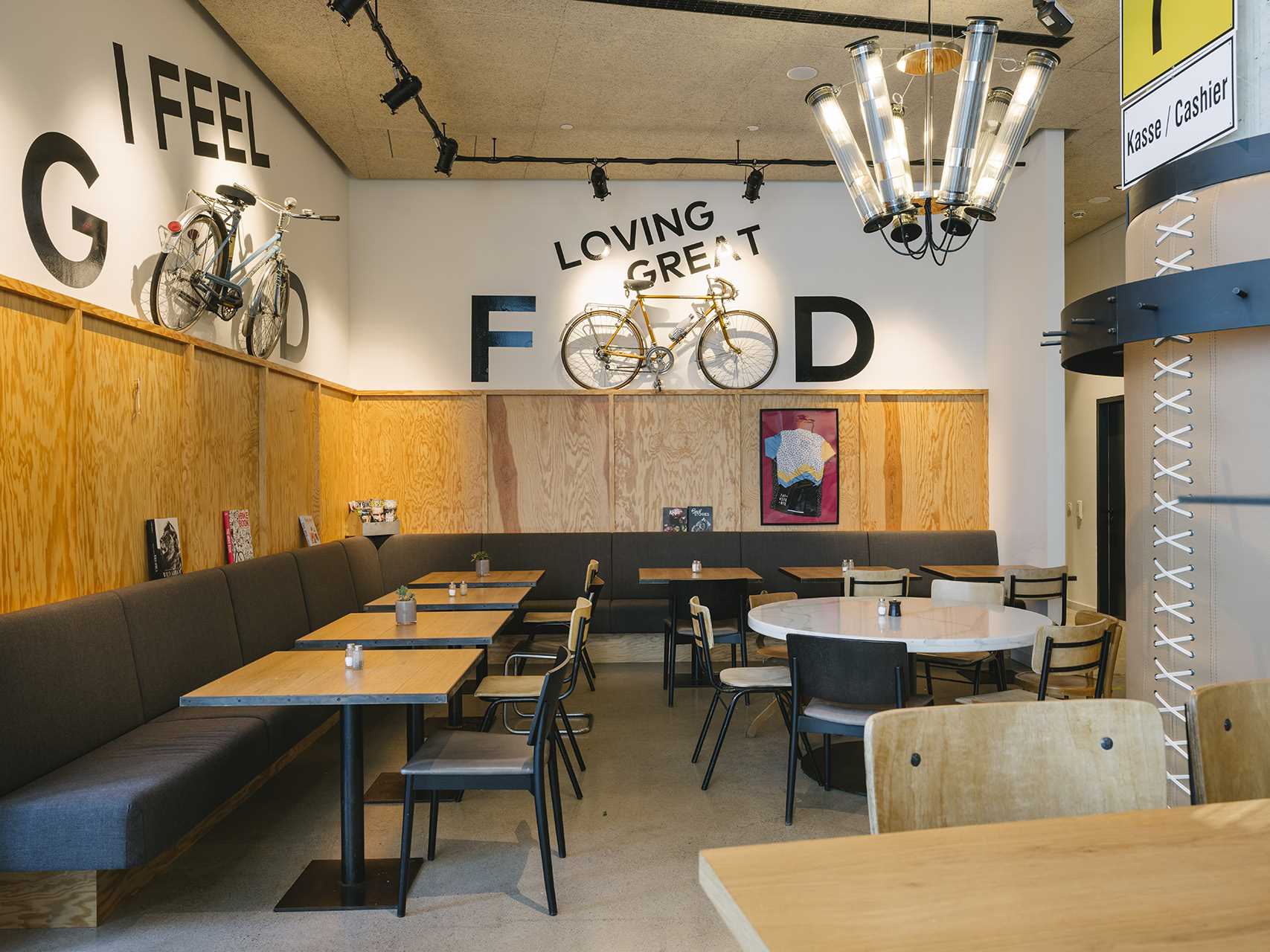 The design incorporates various bicycles and bicycle elements, while also providing a hub for communication and relaxation for guests, residents, and employees. On the wall, bike seats and handlebars have been turned into art.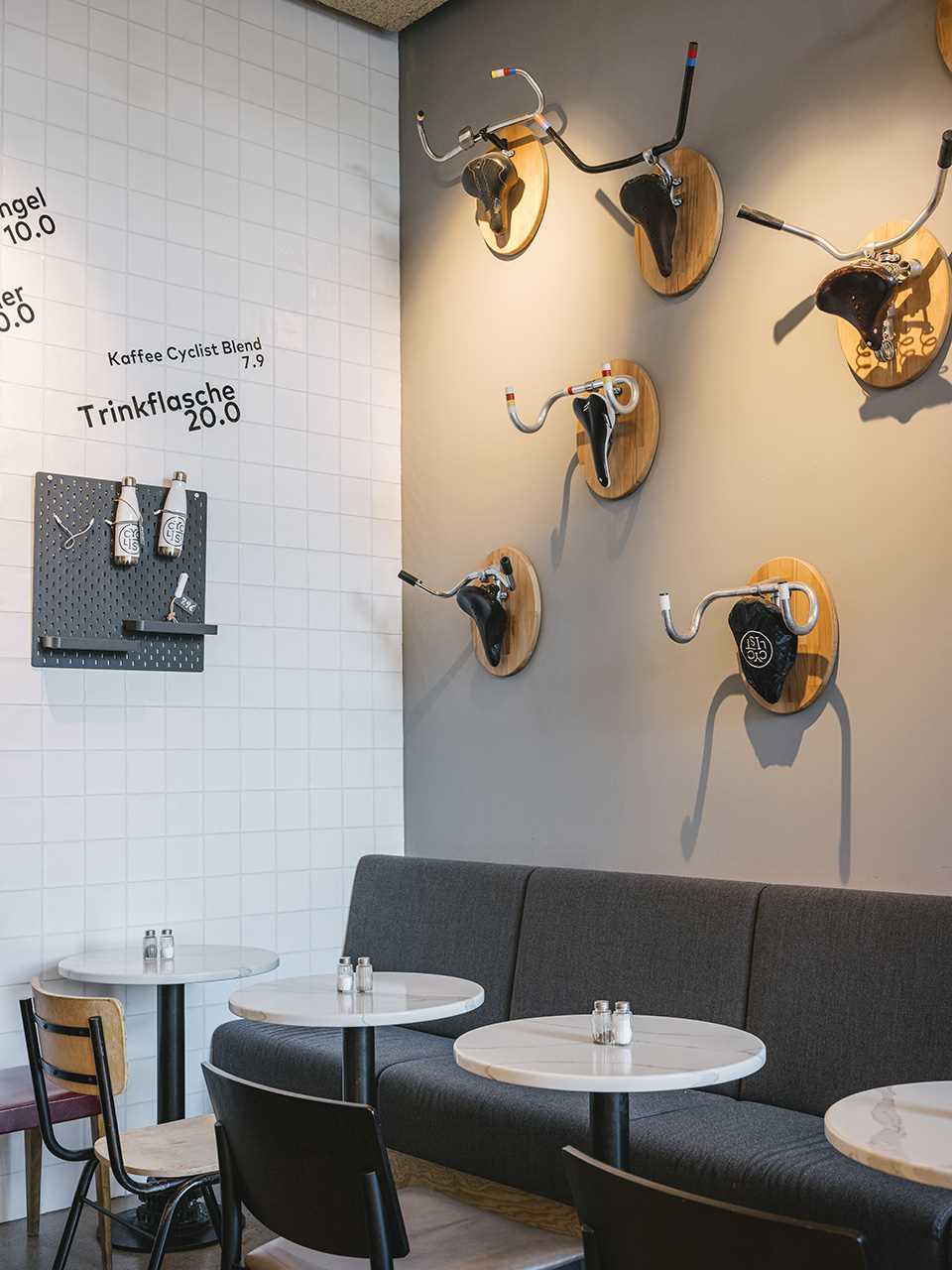 Stools with round brown leather seats include the chain and pedal from a bike.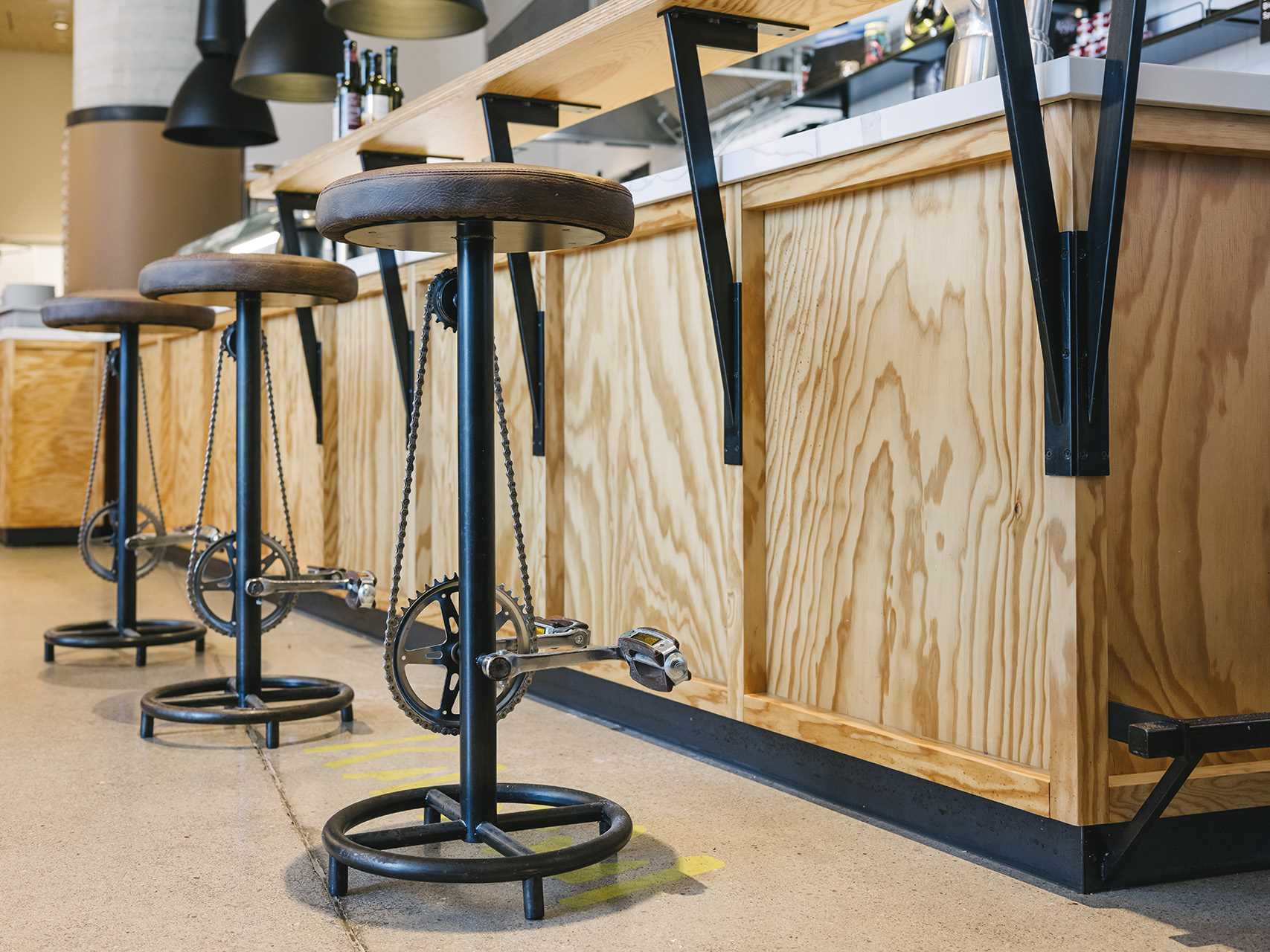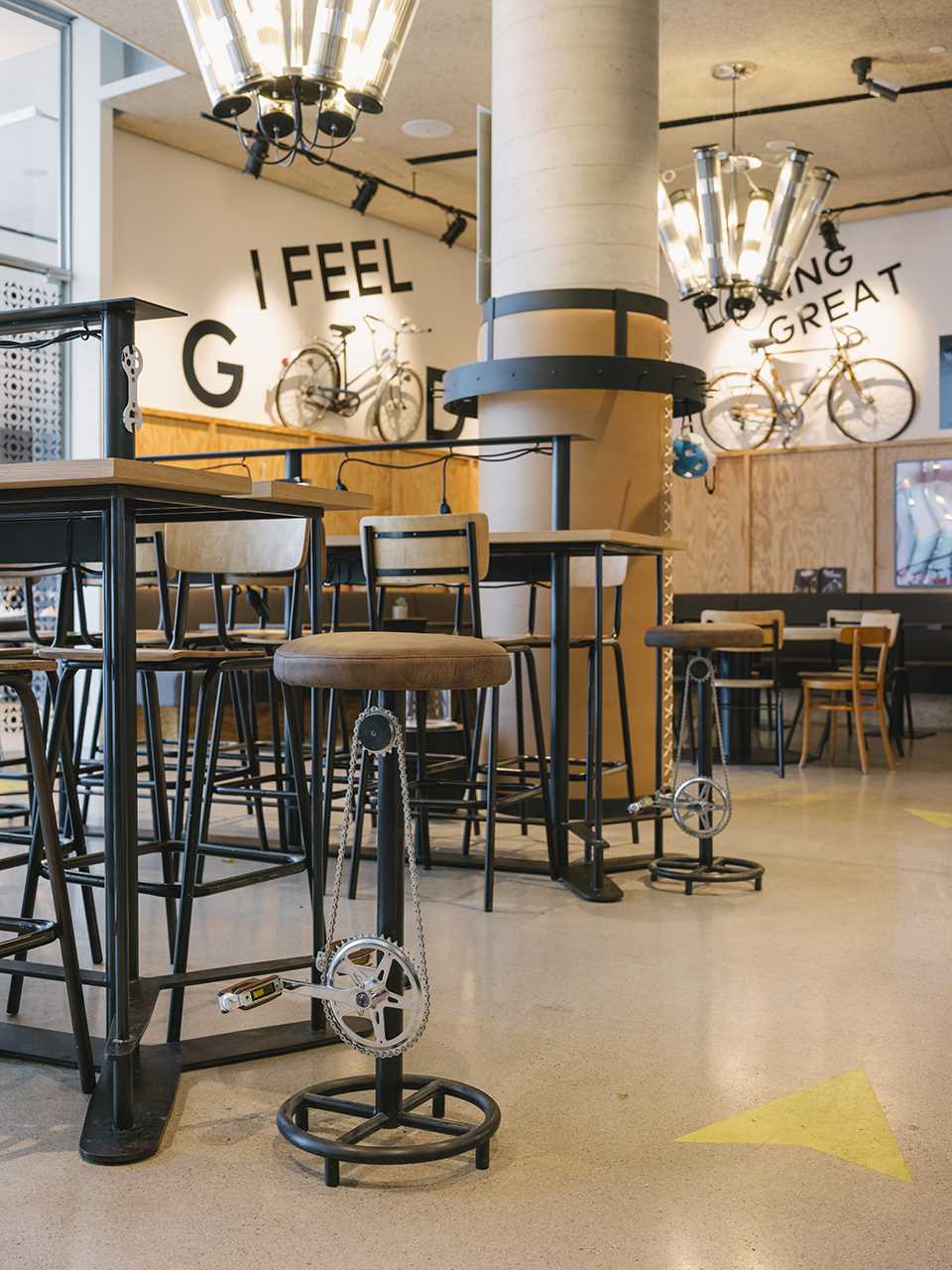 Other stools by the window include bike seats to sit on. There's also artwork on the ground guiding people around the cafe.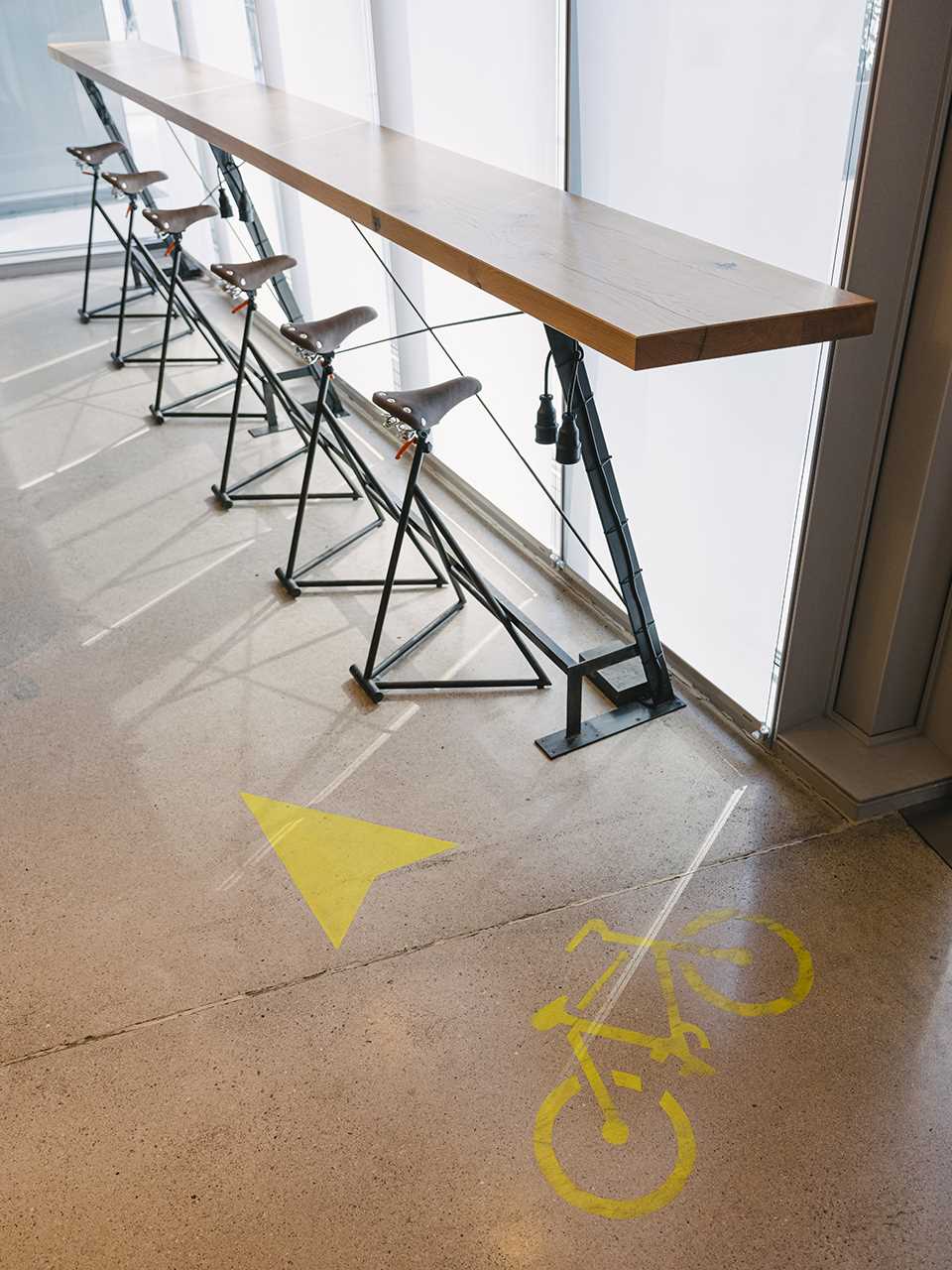 Photography by Christof Wagner
Source: Contemporist