May 19, 2023
Paul Archer Design has sent us photos of a rear addition they completed for a Grade II Listed Town House in Greater London, England.
Not only did they design the addition, but they also created a small garden studio that provides a workspace for the musician owner.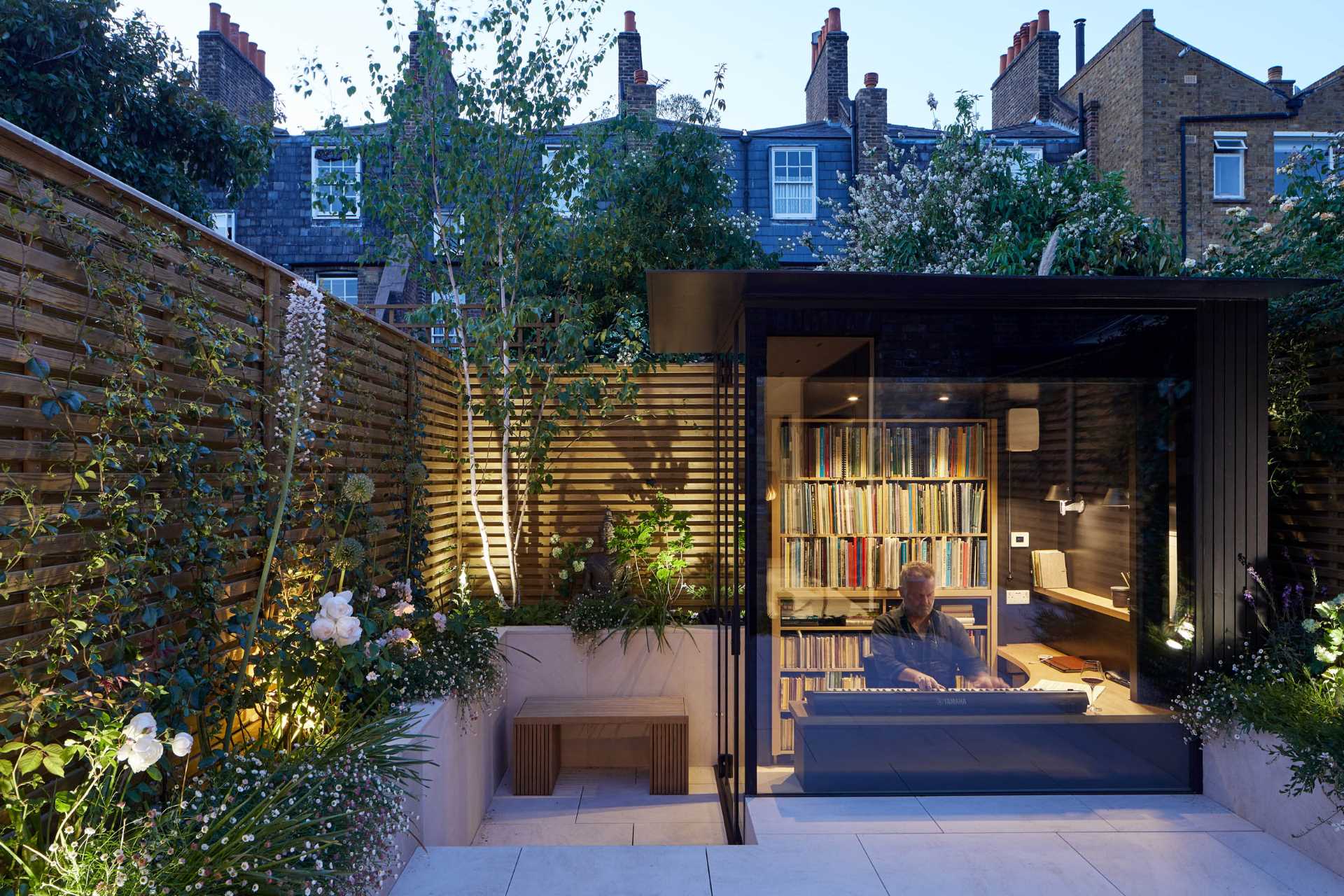 A large pivoting glass door connects the rear addition to the patio, garden, and studio, and at the same time allows natural light inside the home.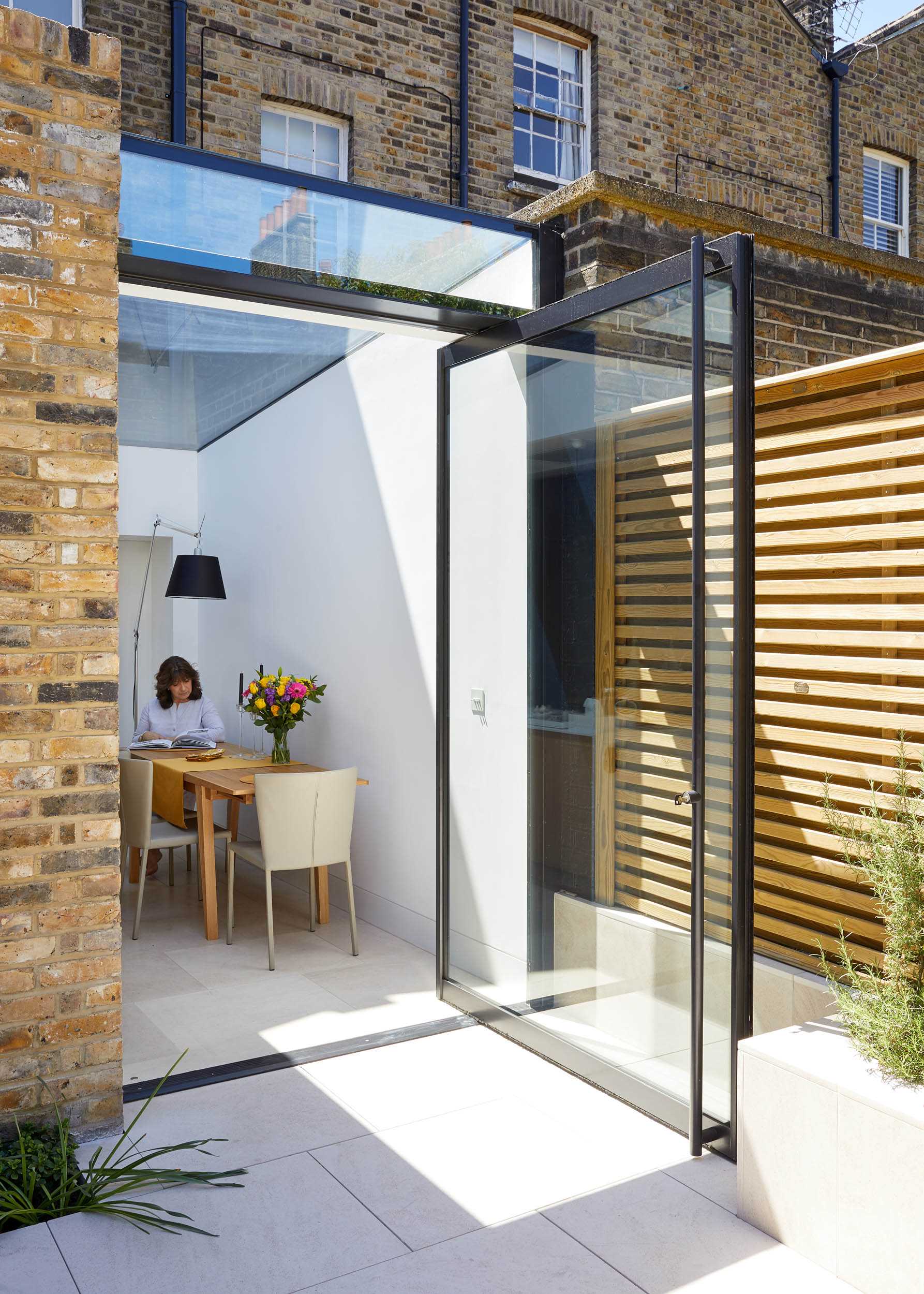 Inside, the rear addition includes a new kitchen with an island and a small dining area. A partial glass ceiling as well as a floor-to-ceiling window in the kitchen provide ample natural light.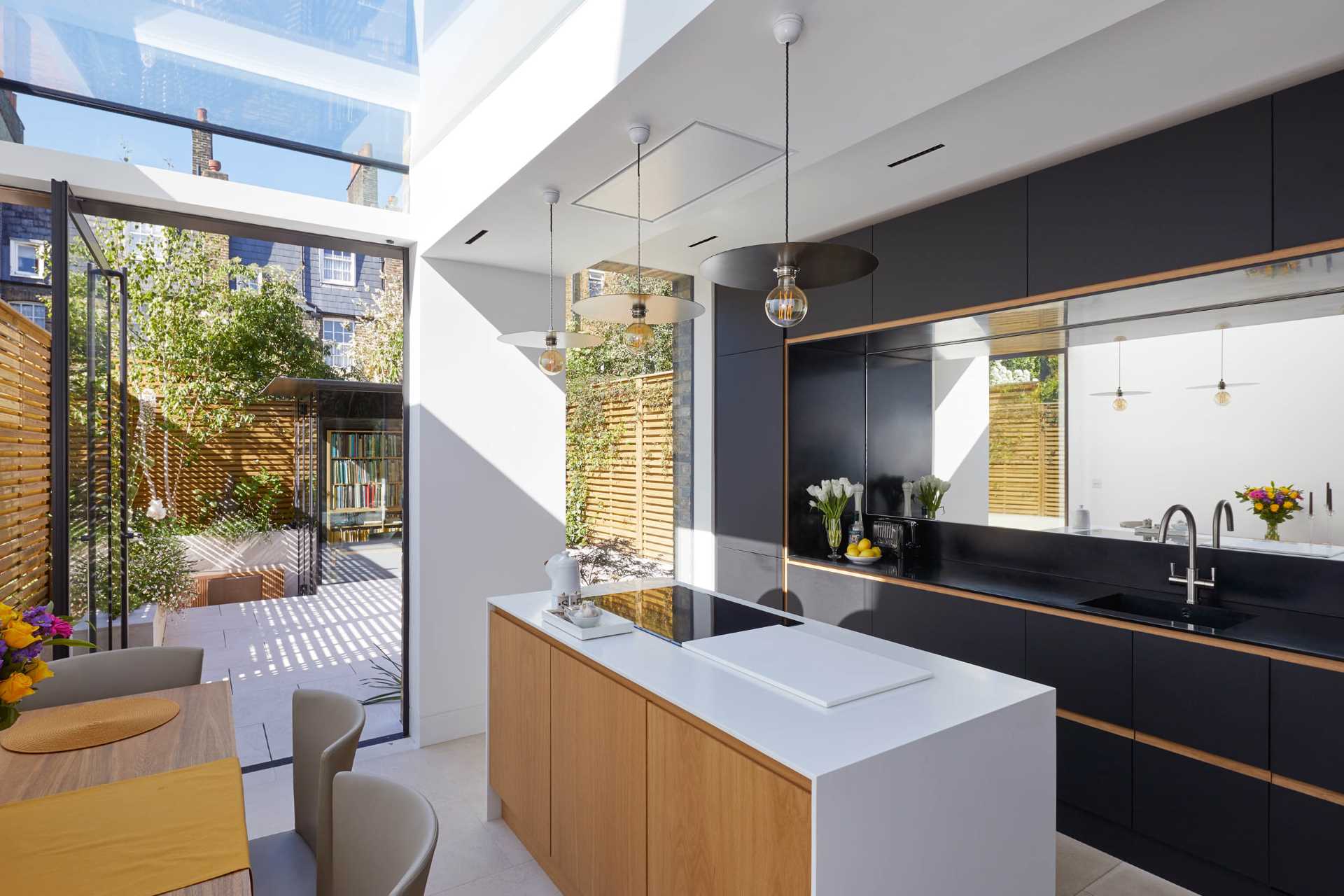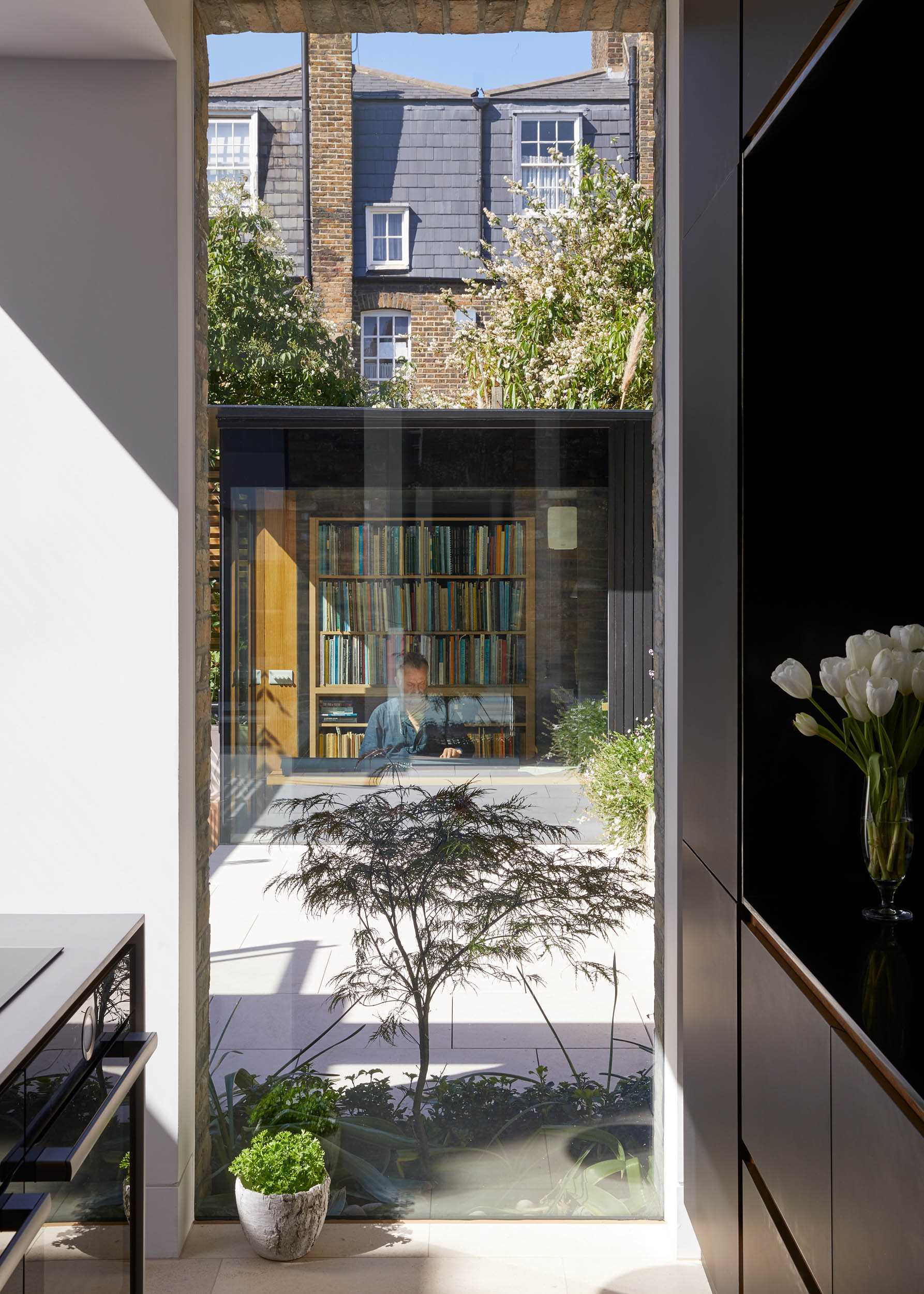 Other spaces in the home include a small reading nook and vanity under a skylight at the top of the stairs.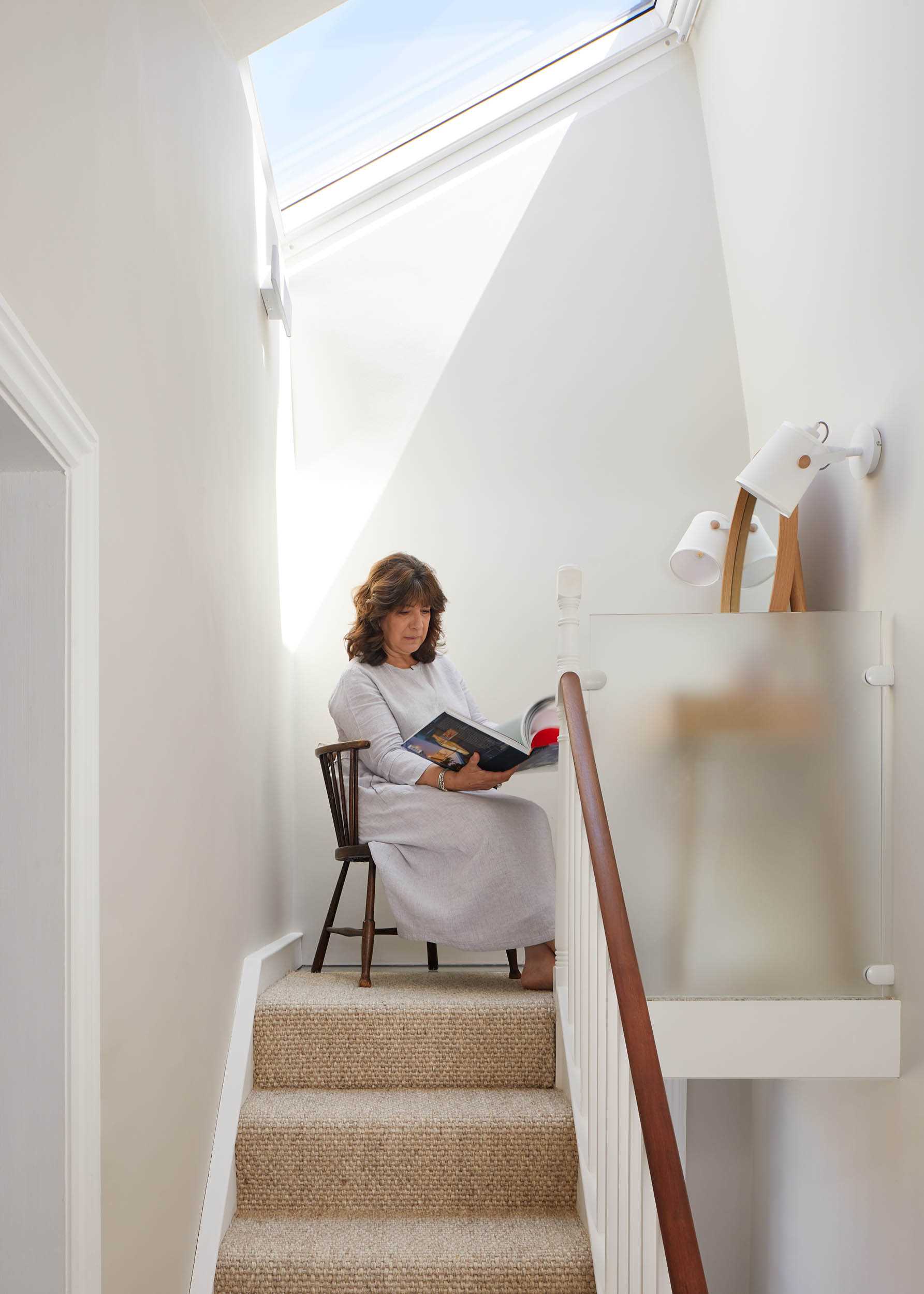 There's a living room that has a large nature mural that covers the wall.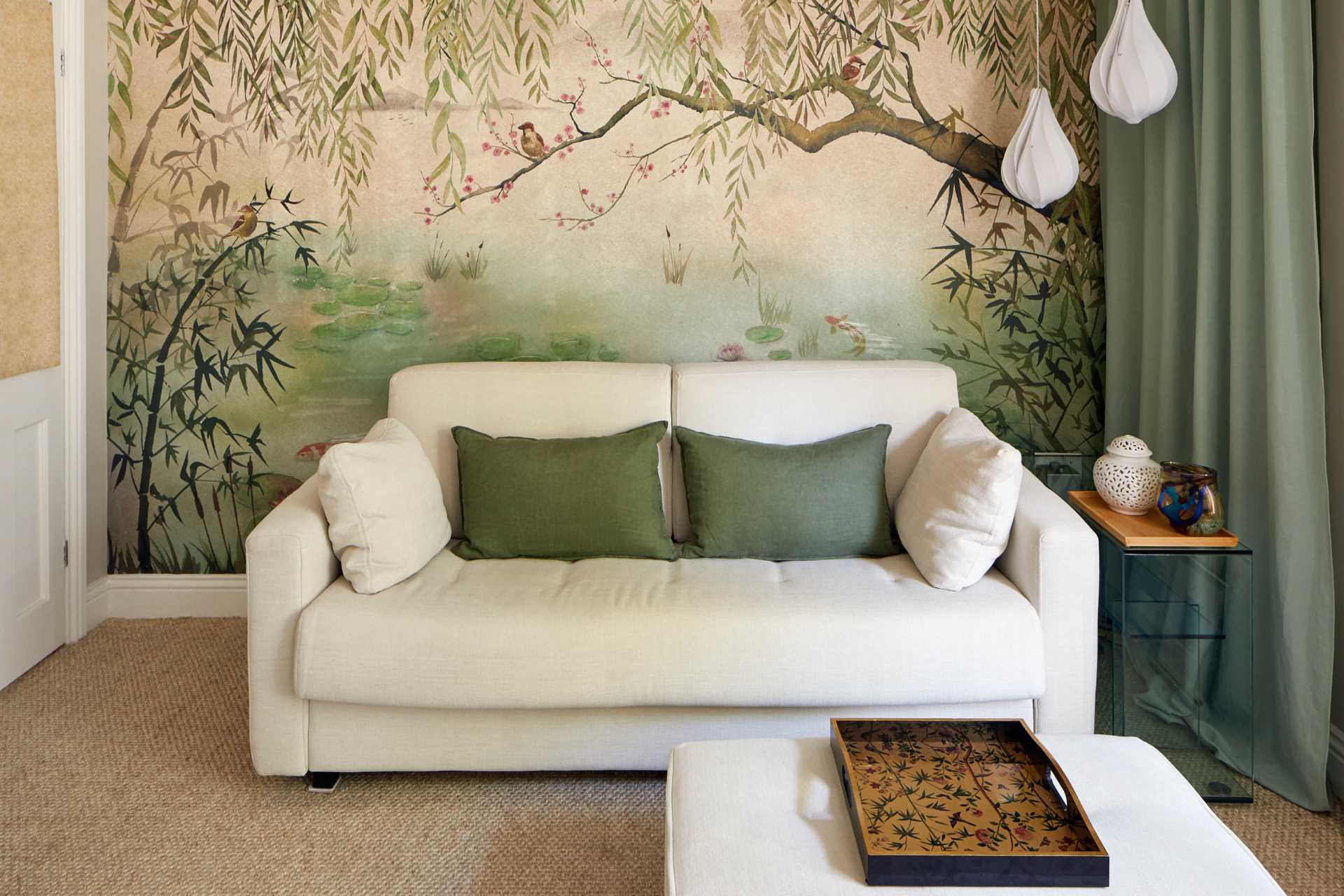 Orange was the color of choice for a sitting room, with a pair of bookshelves that match the wall.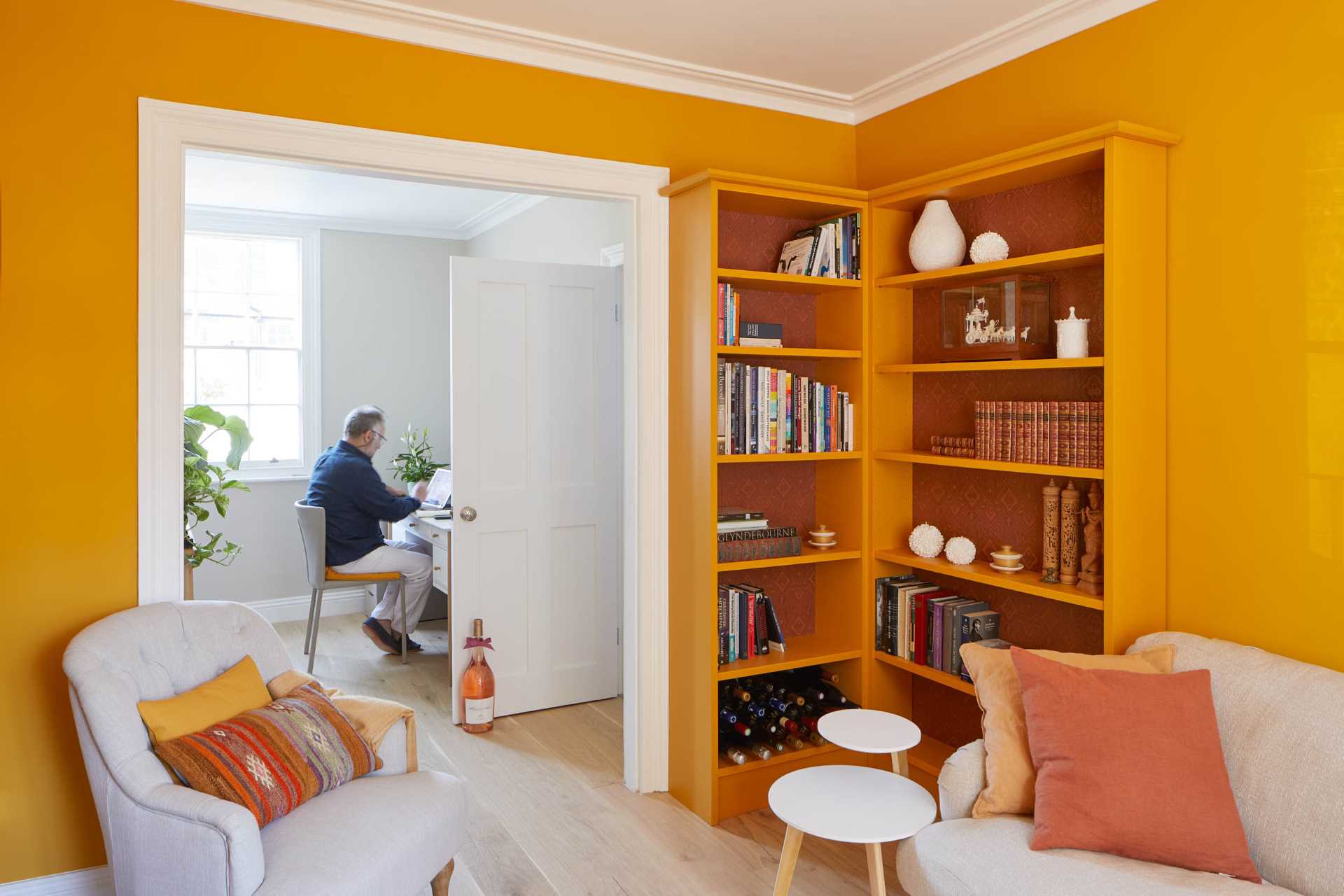 In the bedroom, a pair of 6-pane sash windows provide a view of the trees and street.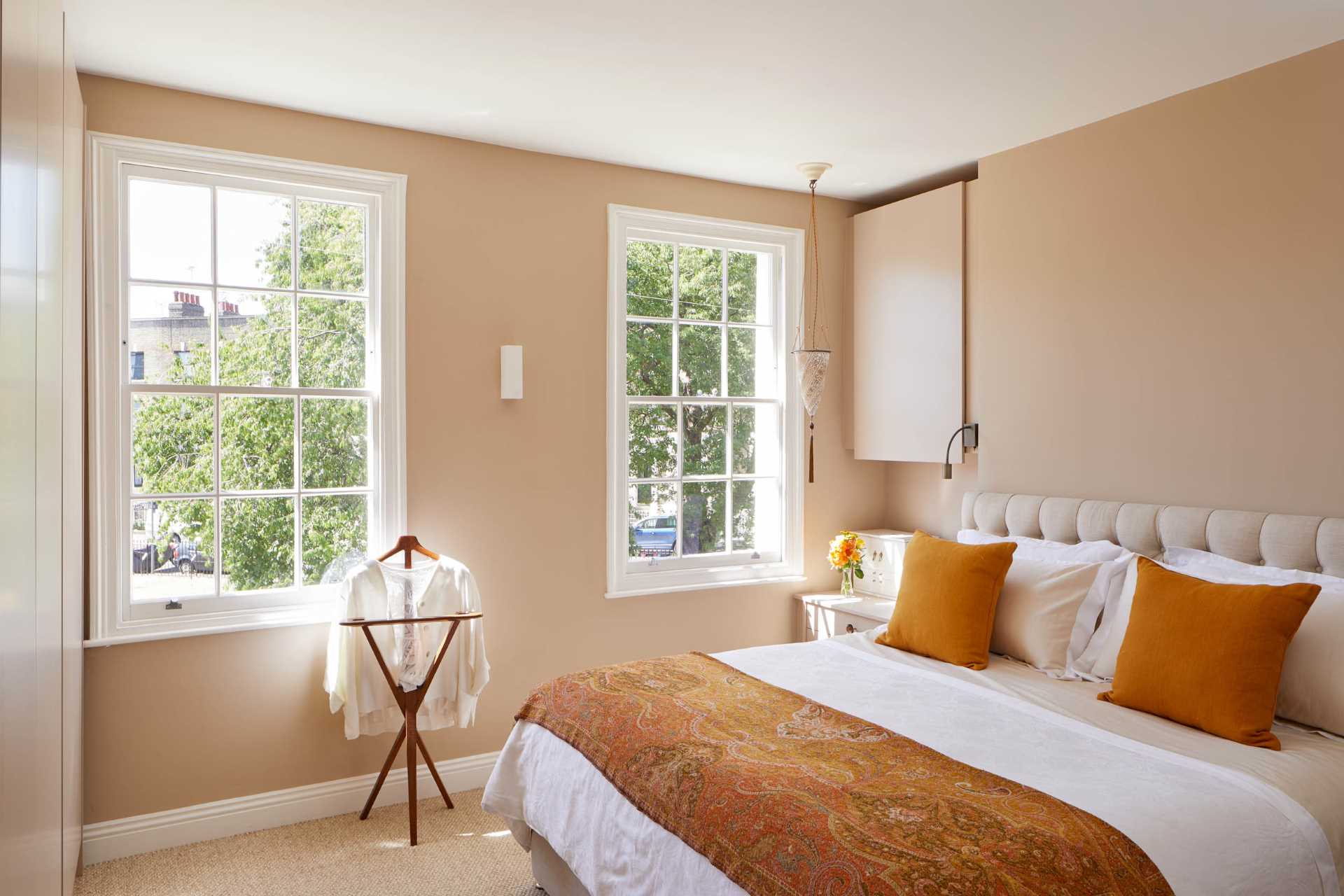 In one of the bathrooms, light-colored tiles are paired with white walls.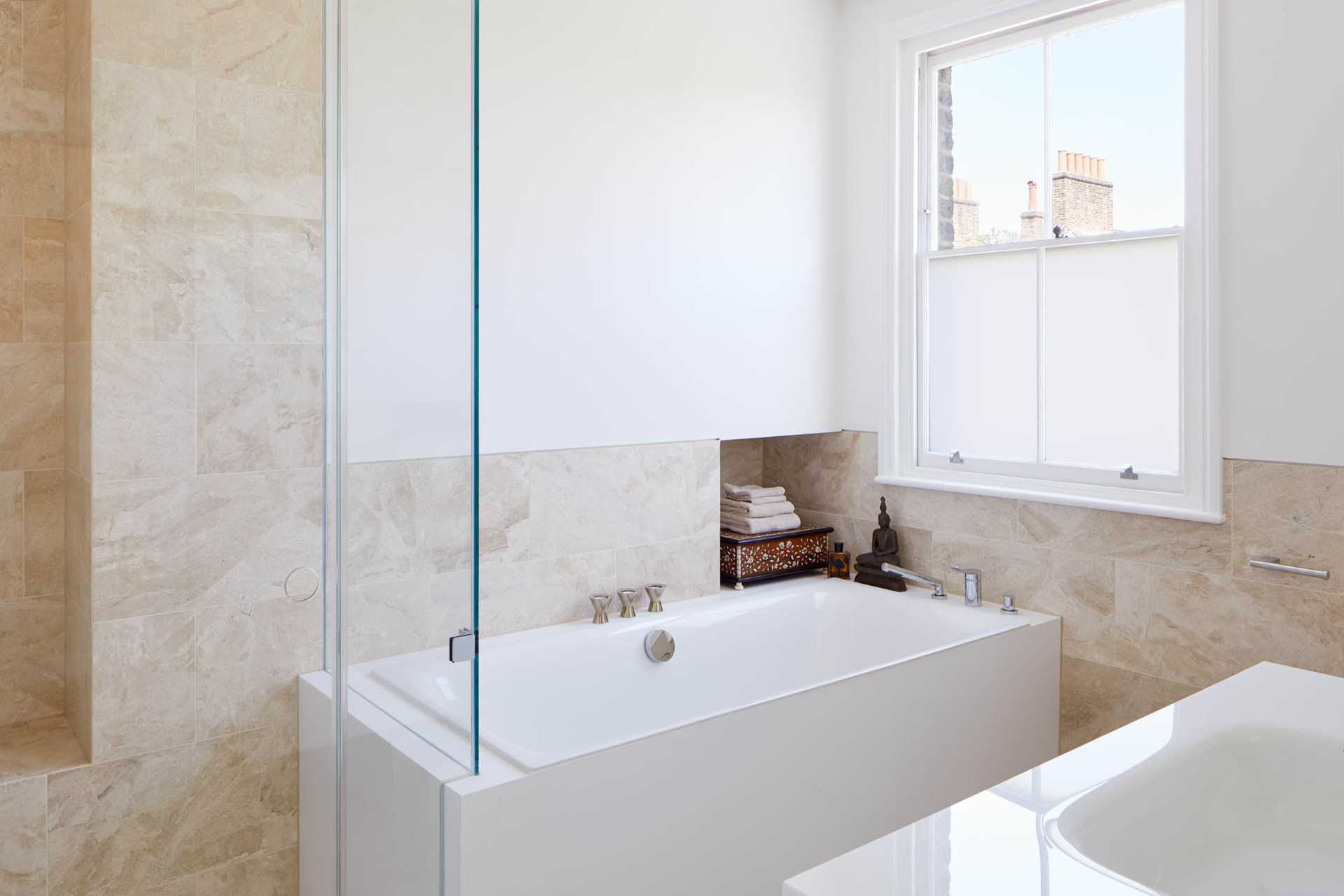 In another bathroom, the walls have been covered in grey tiles in a chevron pattern, while hexagonal tiles cover the floor.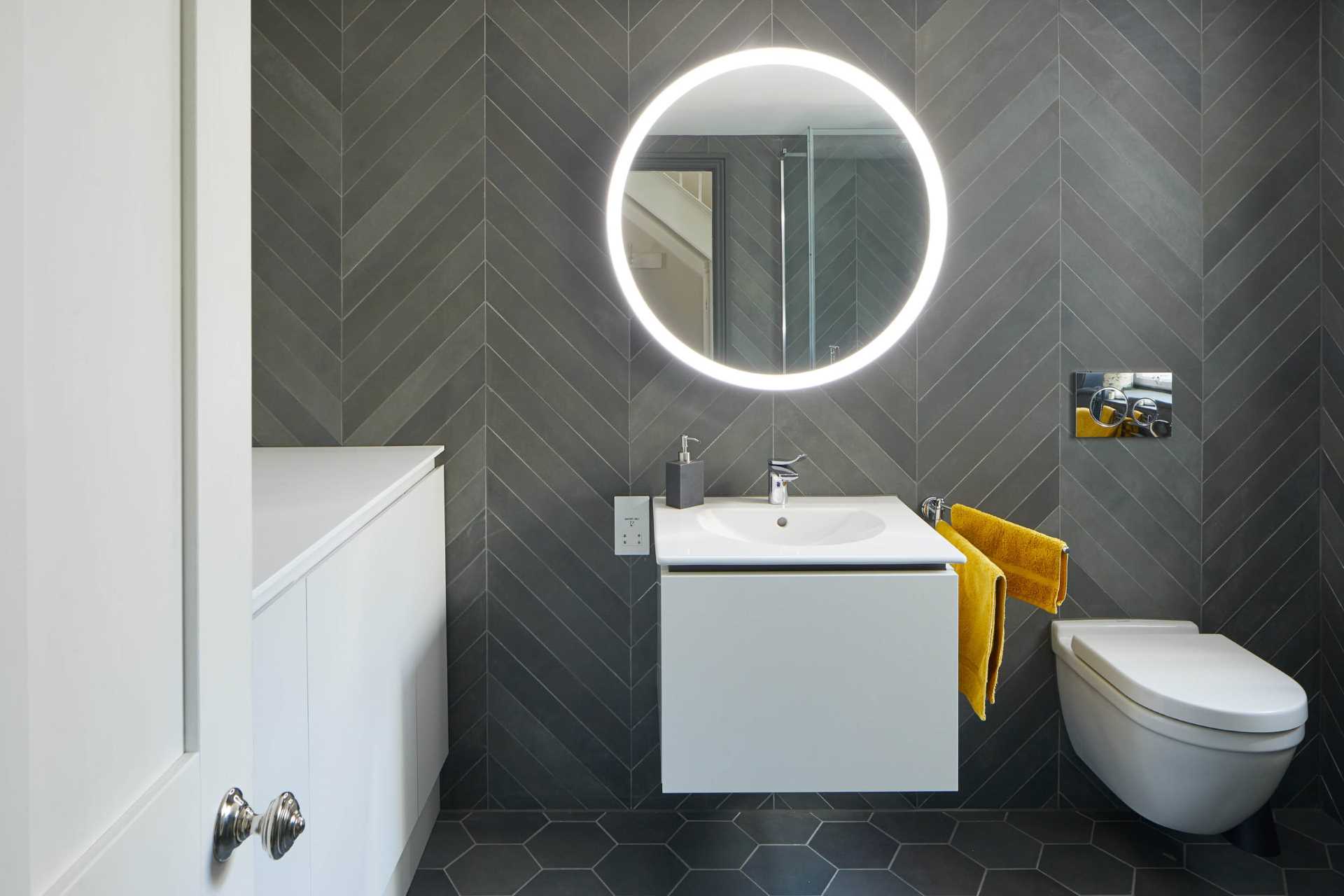 Photography by Andy Stagg | Architects: Paul Archer Design (Richard Gill – Director)| Contractors: GMS Building Services | Structural Engineers: Hardman Structural Engineers
Source: Contemporist