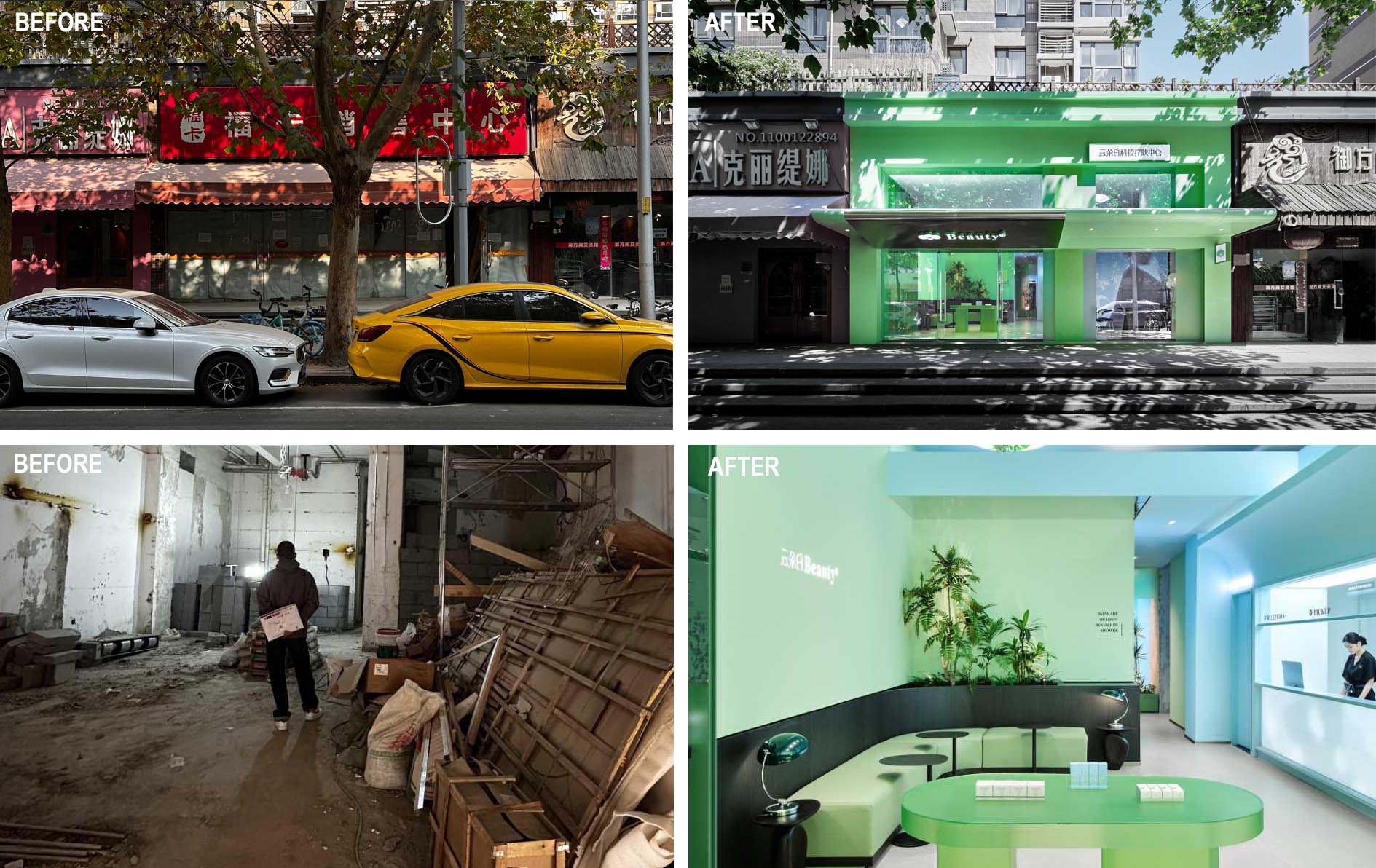 ISENSE DESIGN has shared photos of a recently completed retail design for Beauty Technology Skincare Center in Beijing, China.
The designers transformed a dark store with a red facade and awning, into a bright and open retail design with a green facade and large windows.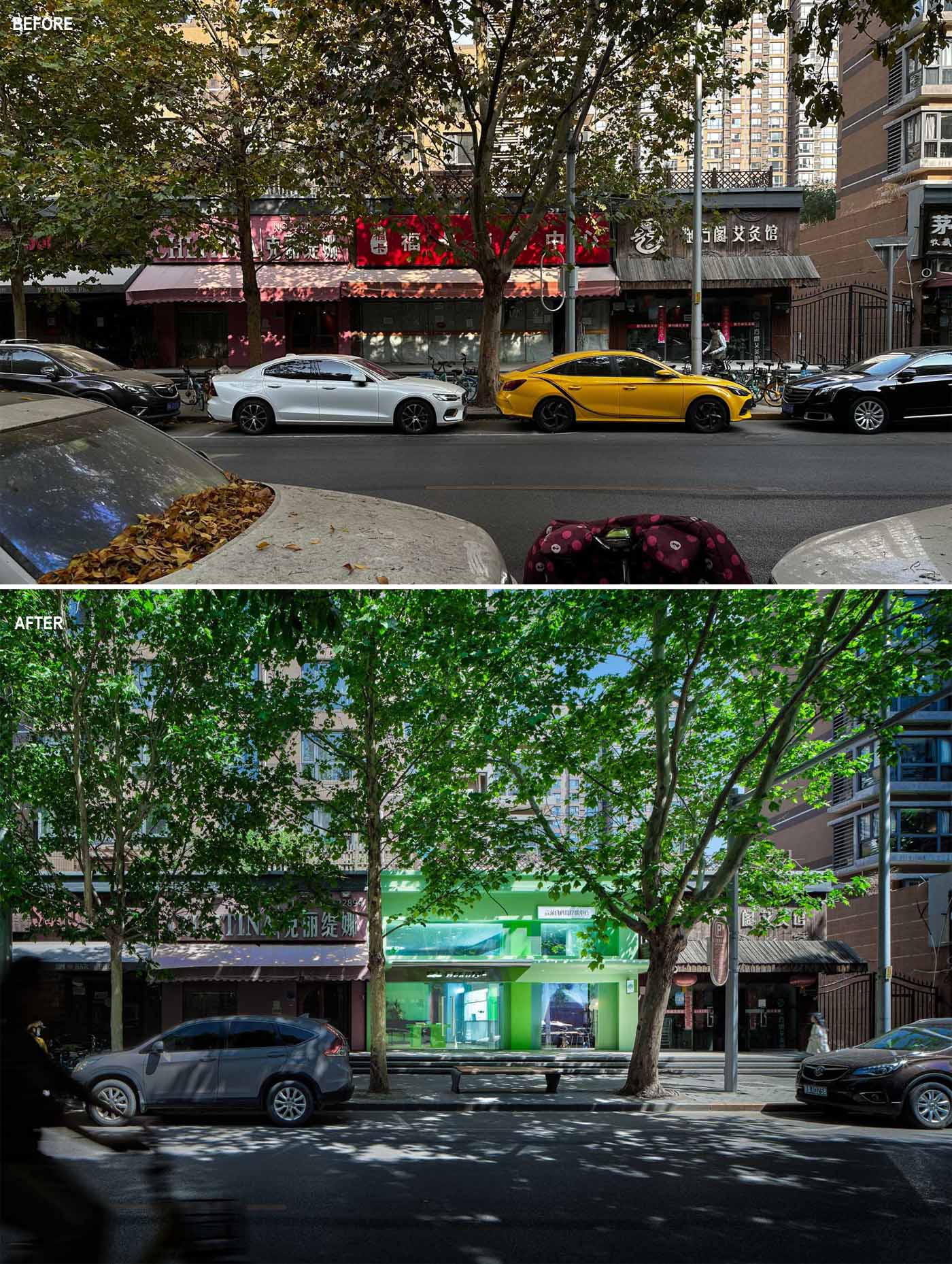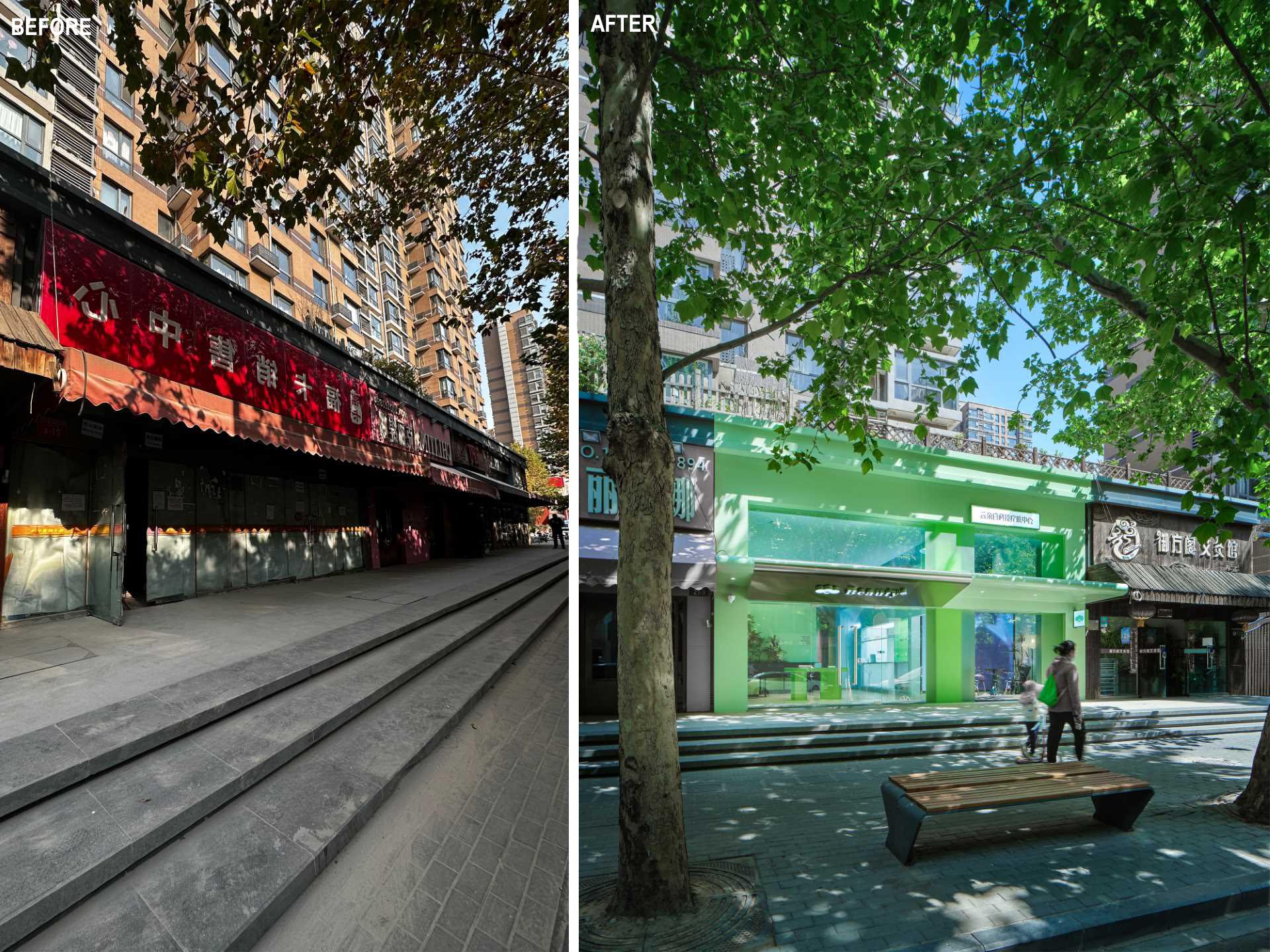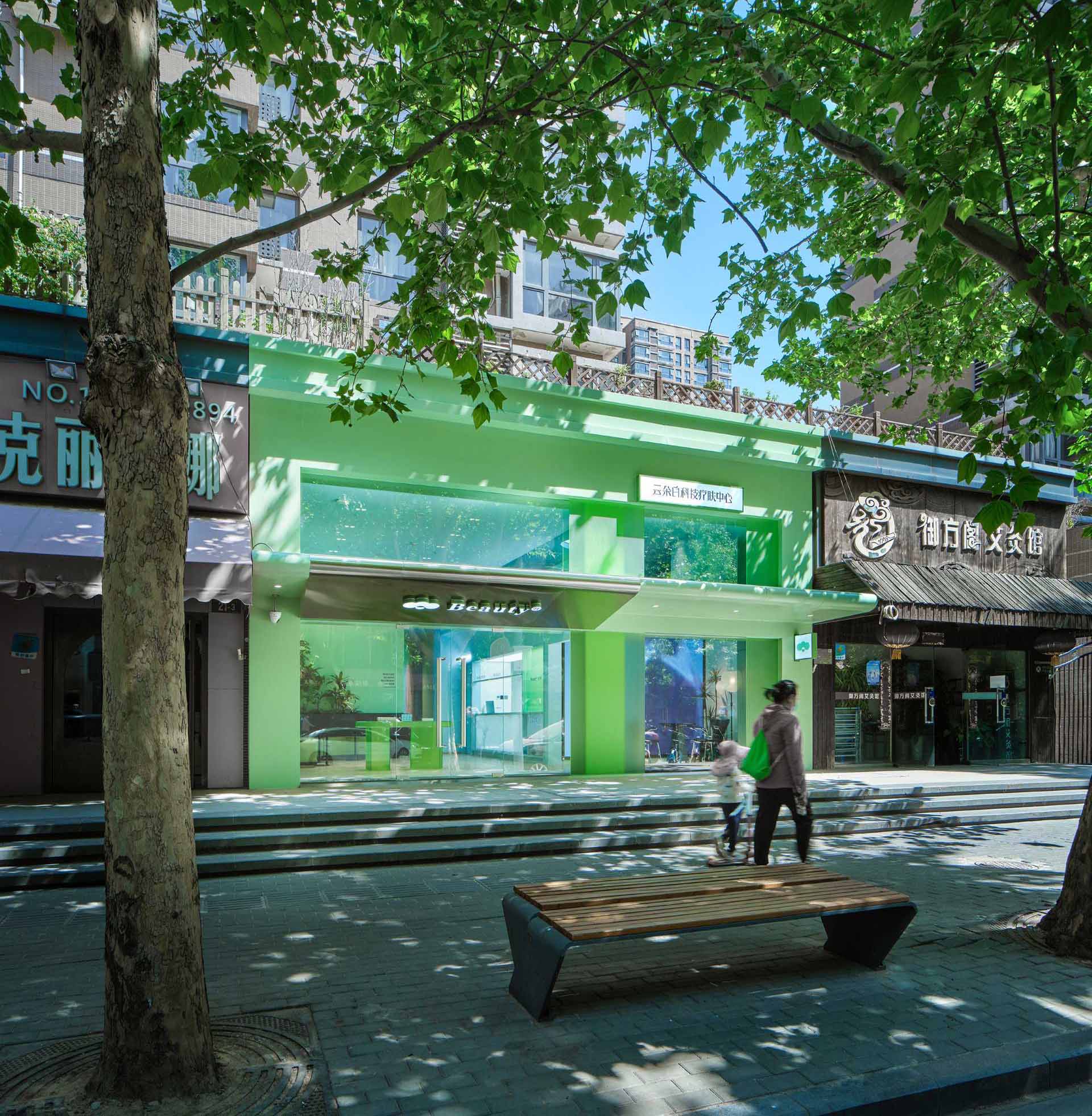 Seizing the opportunity to use color, the designers continued the green through to the interior and the reception area, where it meets a soft blue, creating a sense of calm.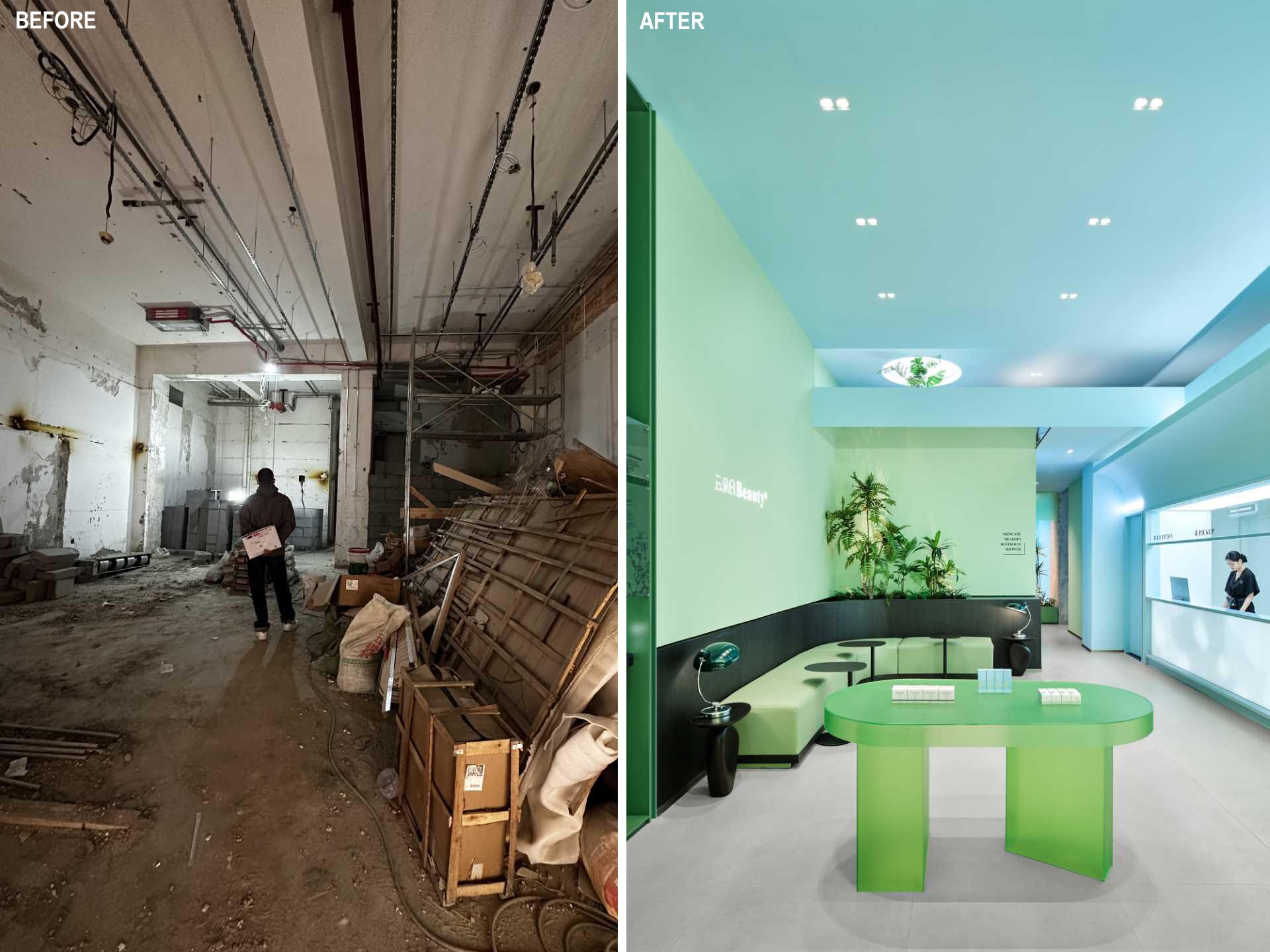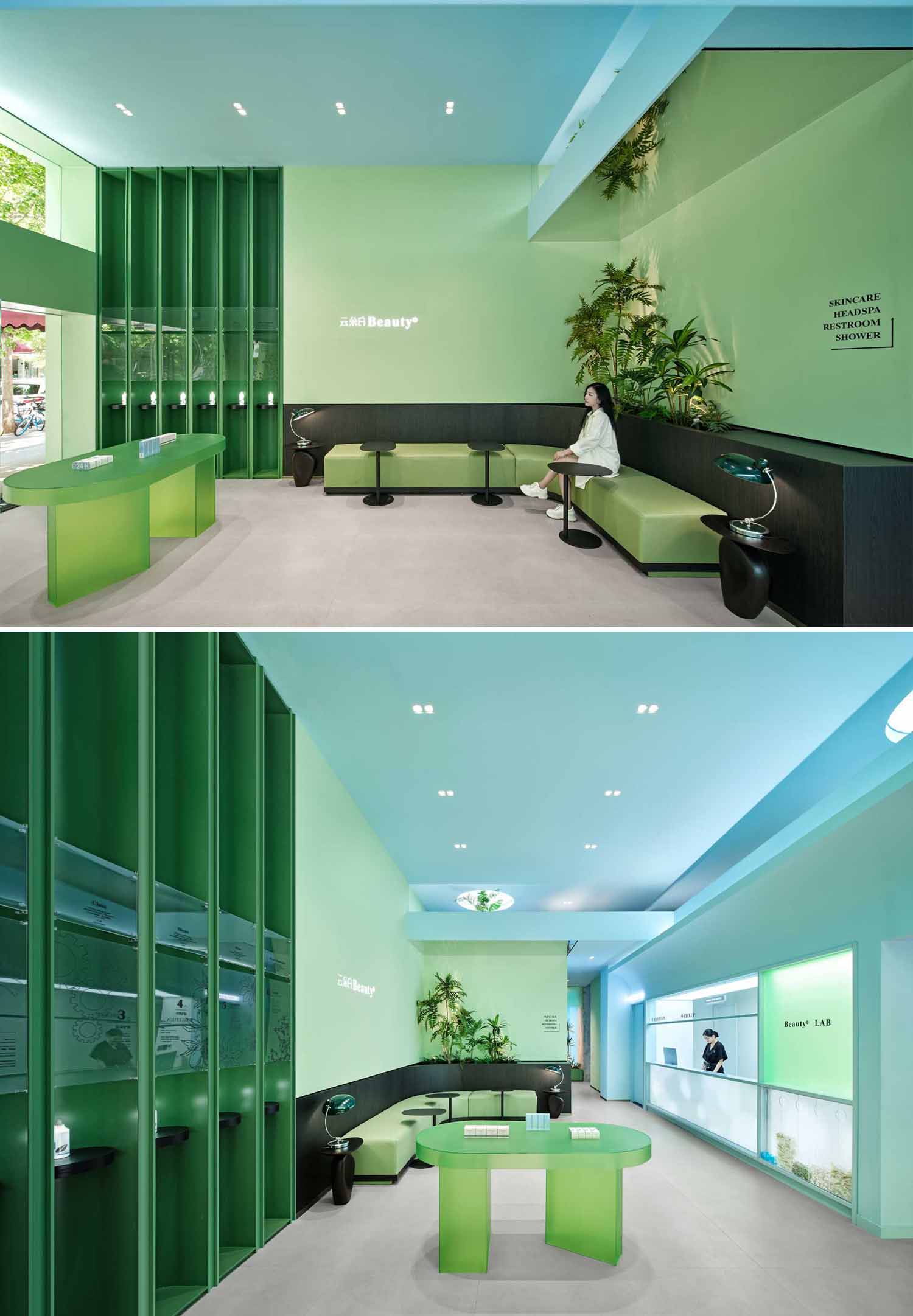 Making use of the high ceilings, the designers created a faux second floor, allowing storage and access for air conditioning duct maintenance.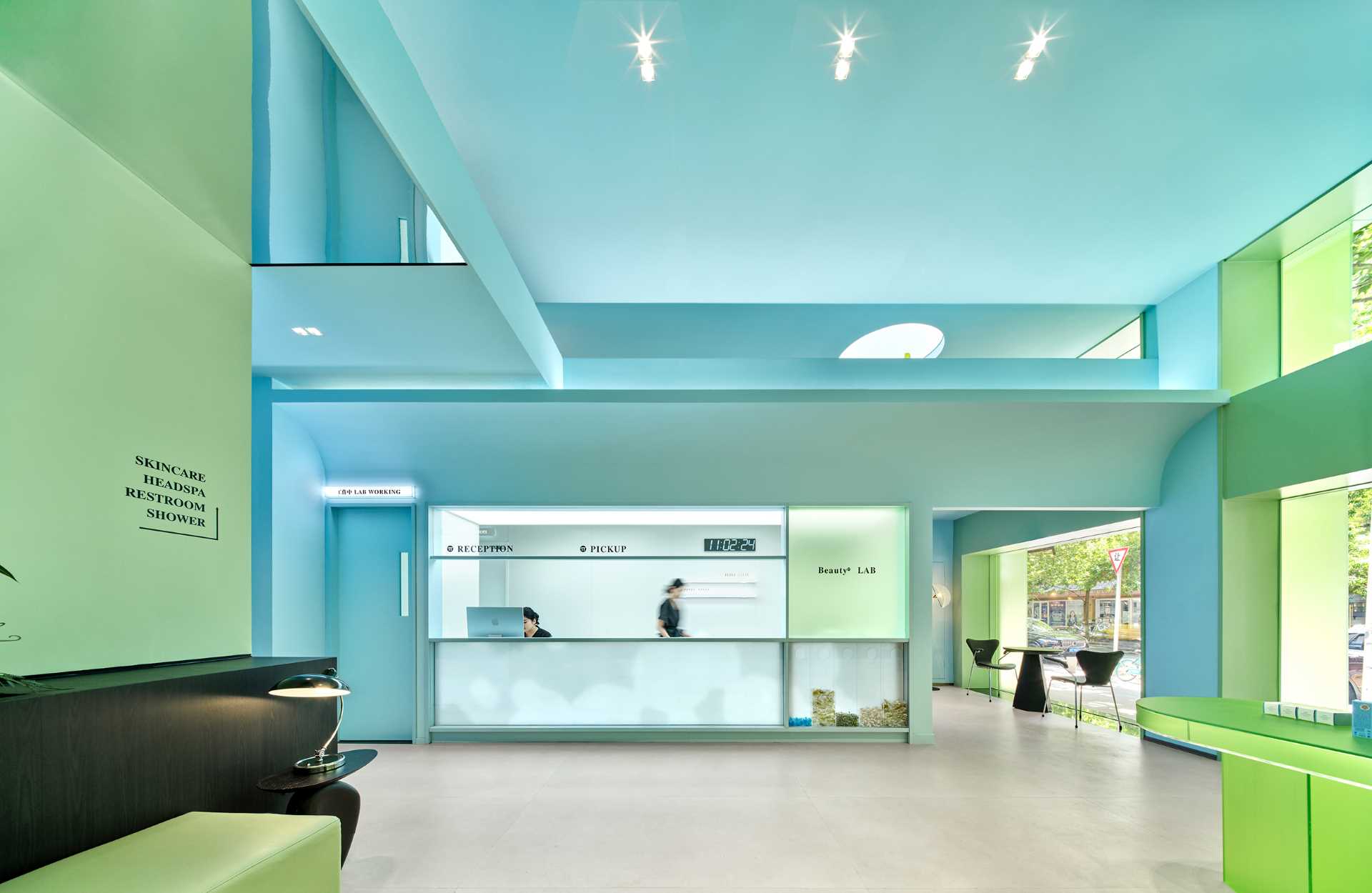 Seating by the window makes use of a small area by the hallway to the treatment rooms.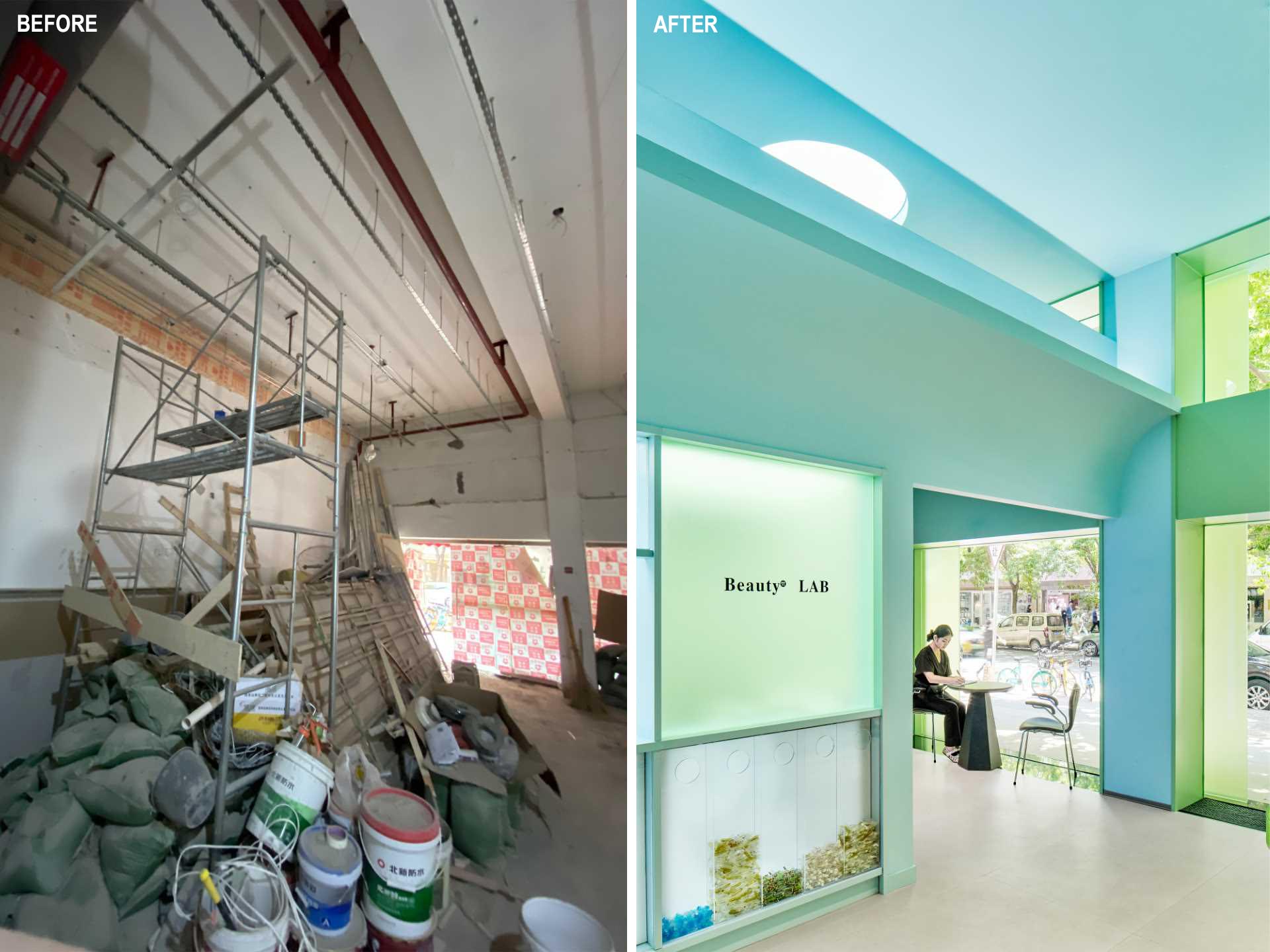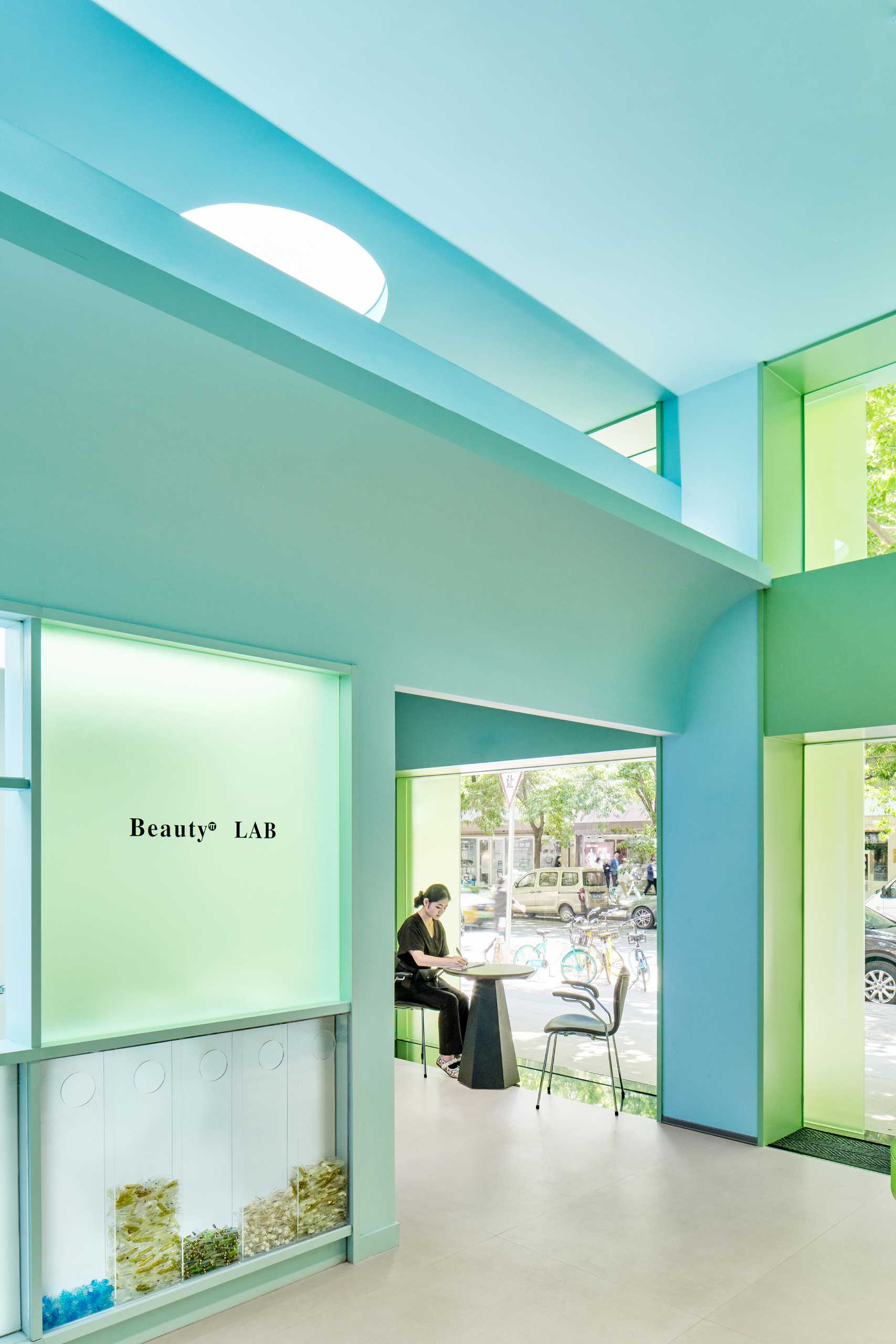 The hallway includes a small planter and original concrete wall, while the light blue hallway leads to the various treatment rooms.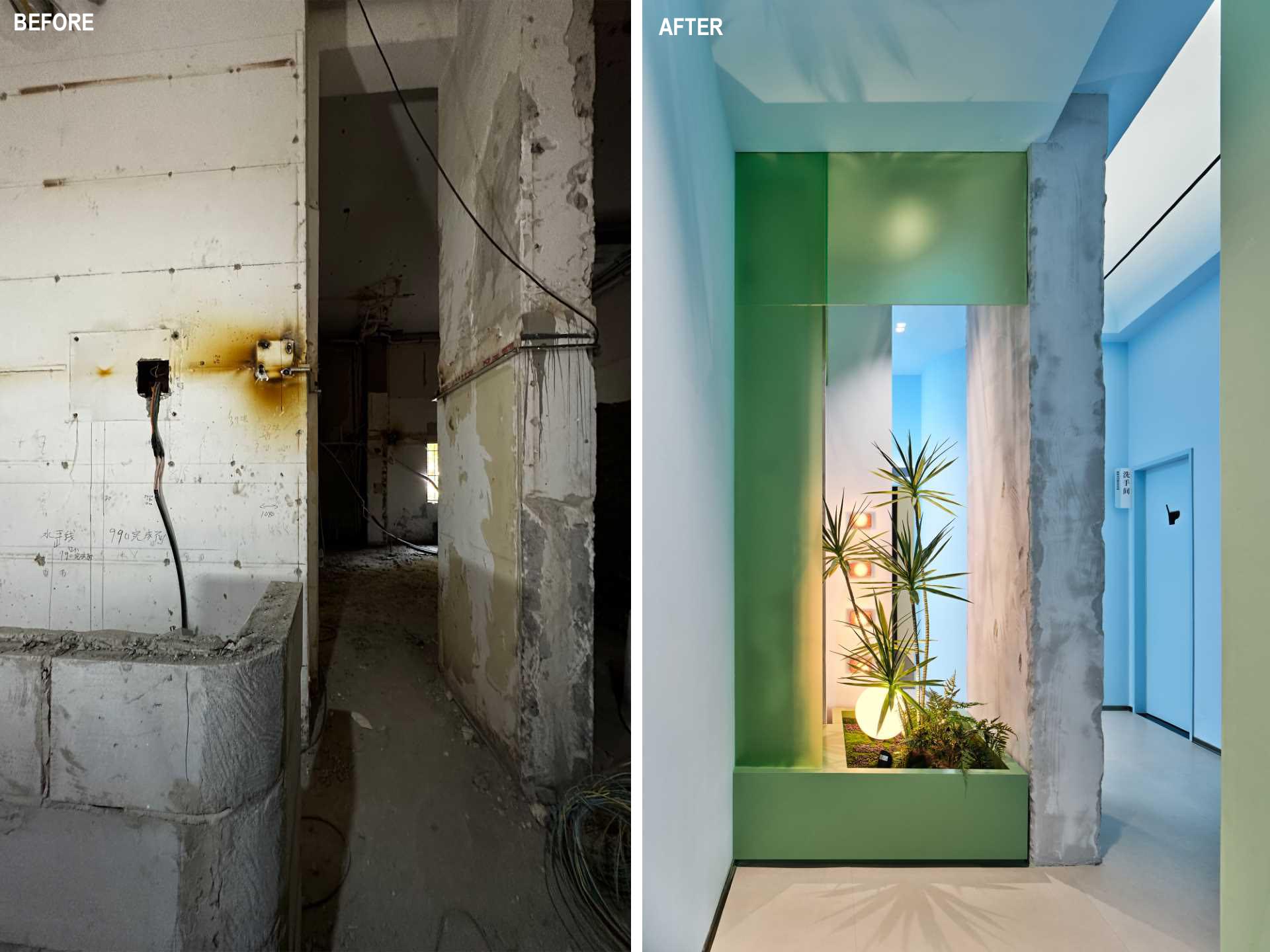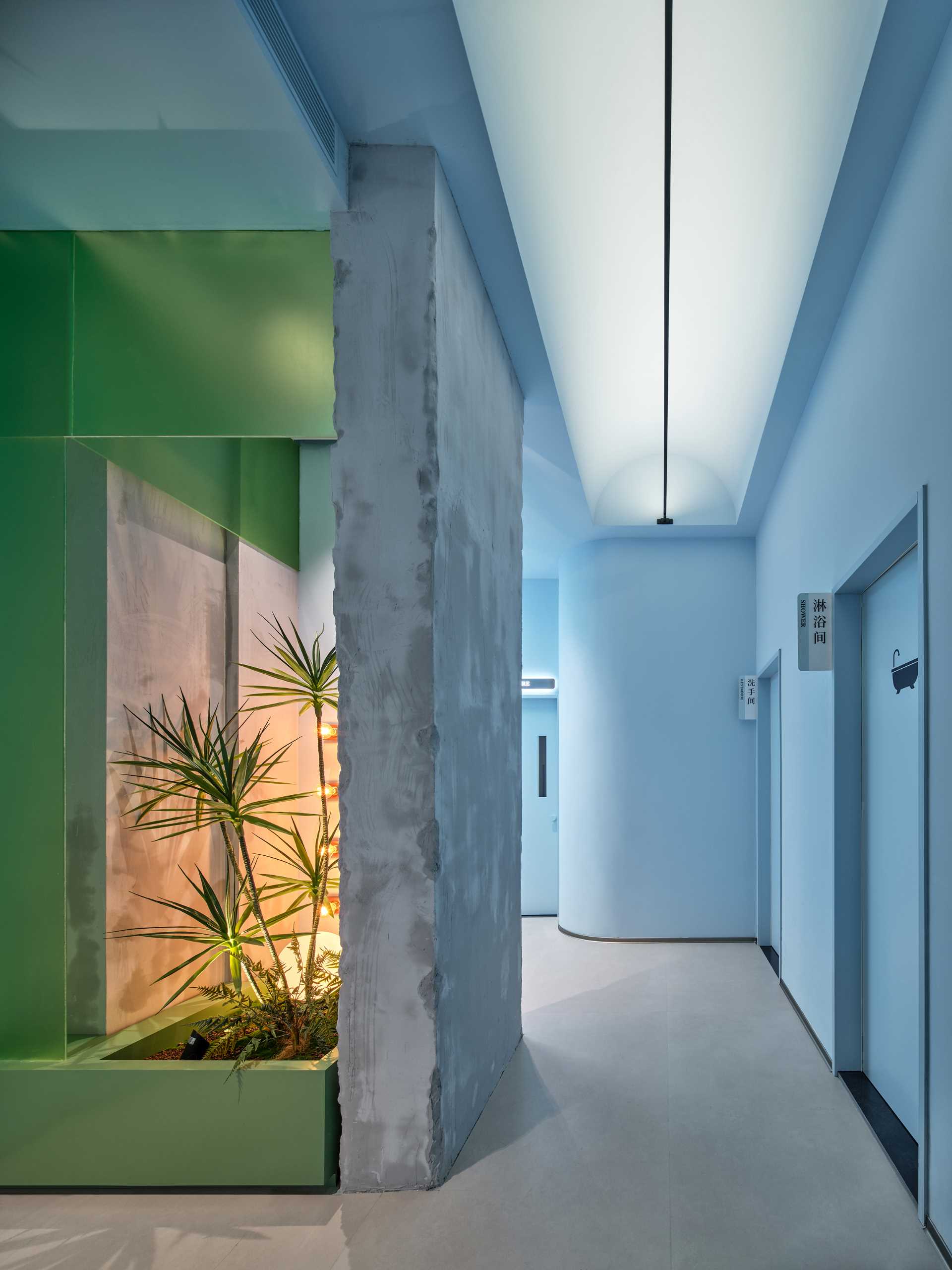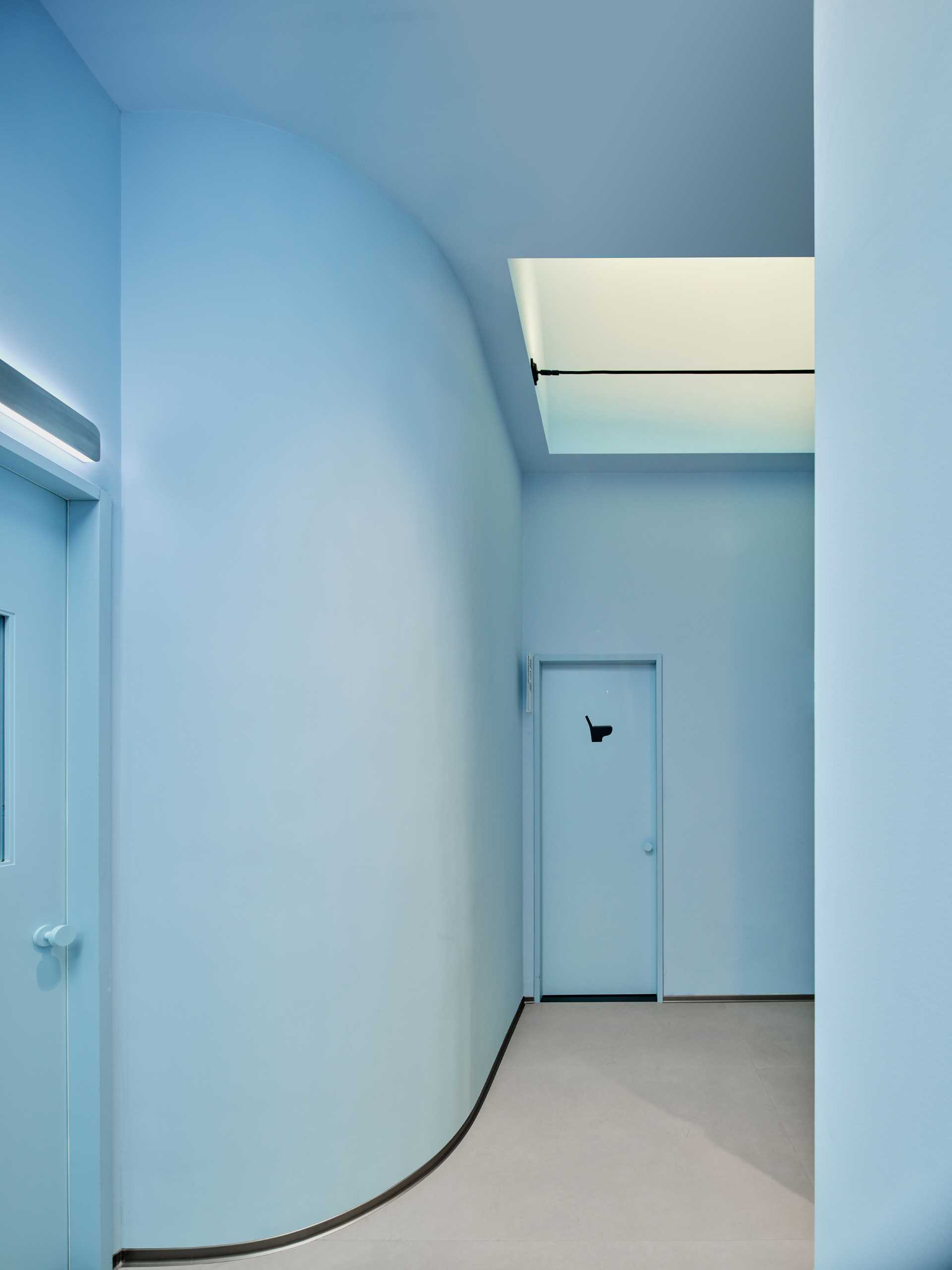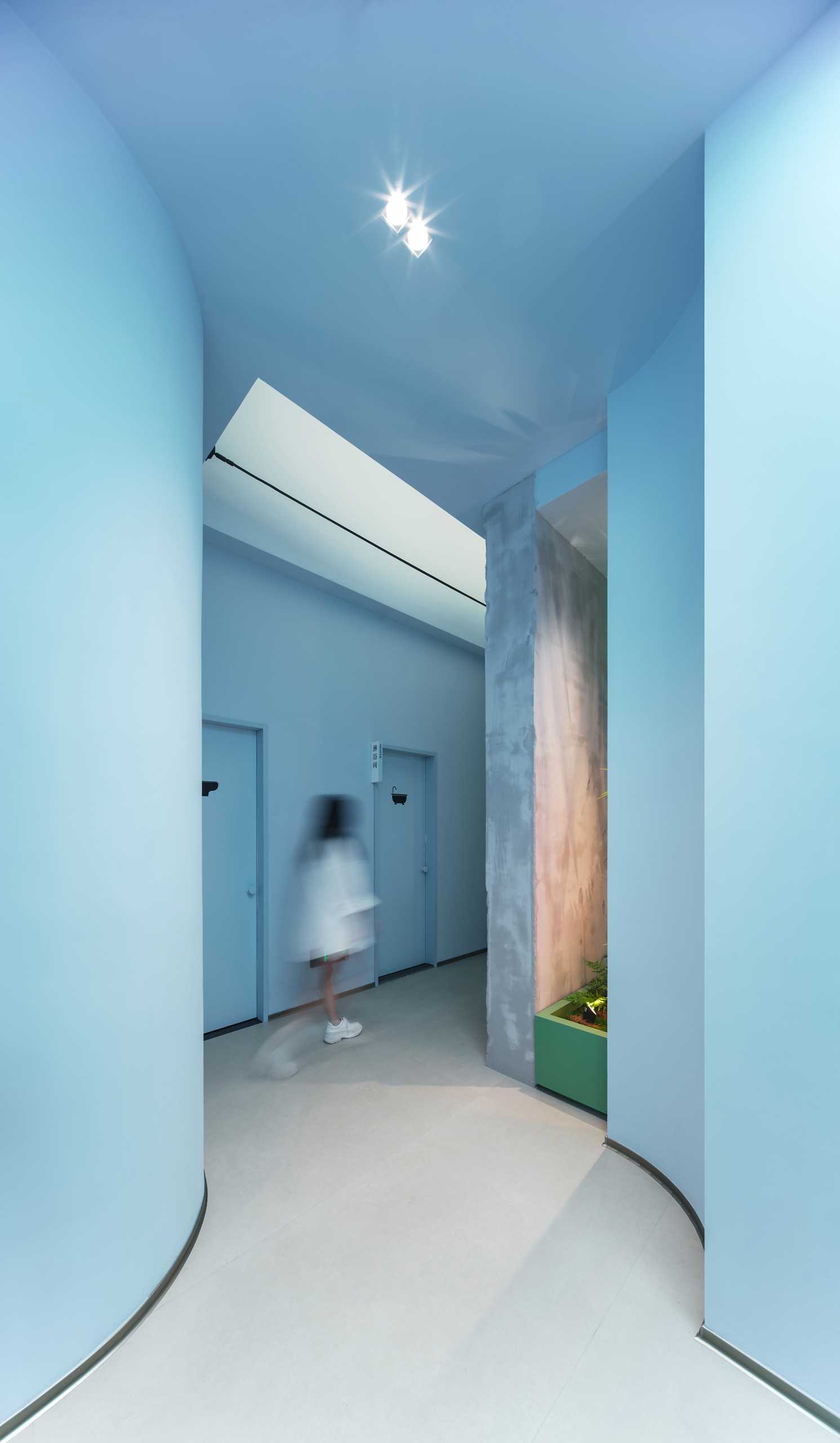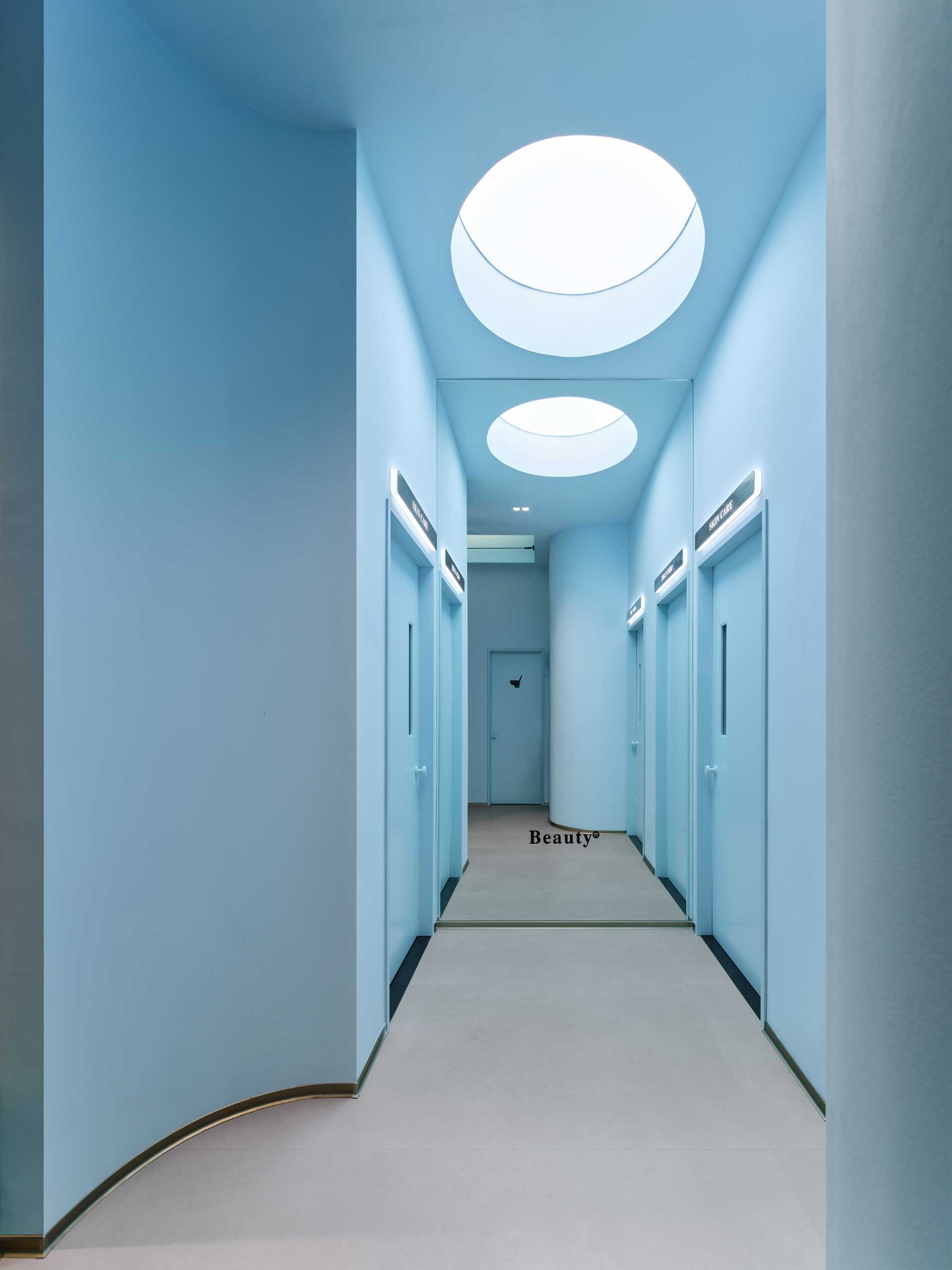 In the treatment rooms, the designers use uses color and material to strengthen the functional zoning and increase the layout of the room visually, as seen in the two-person treatment room.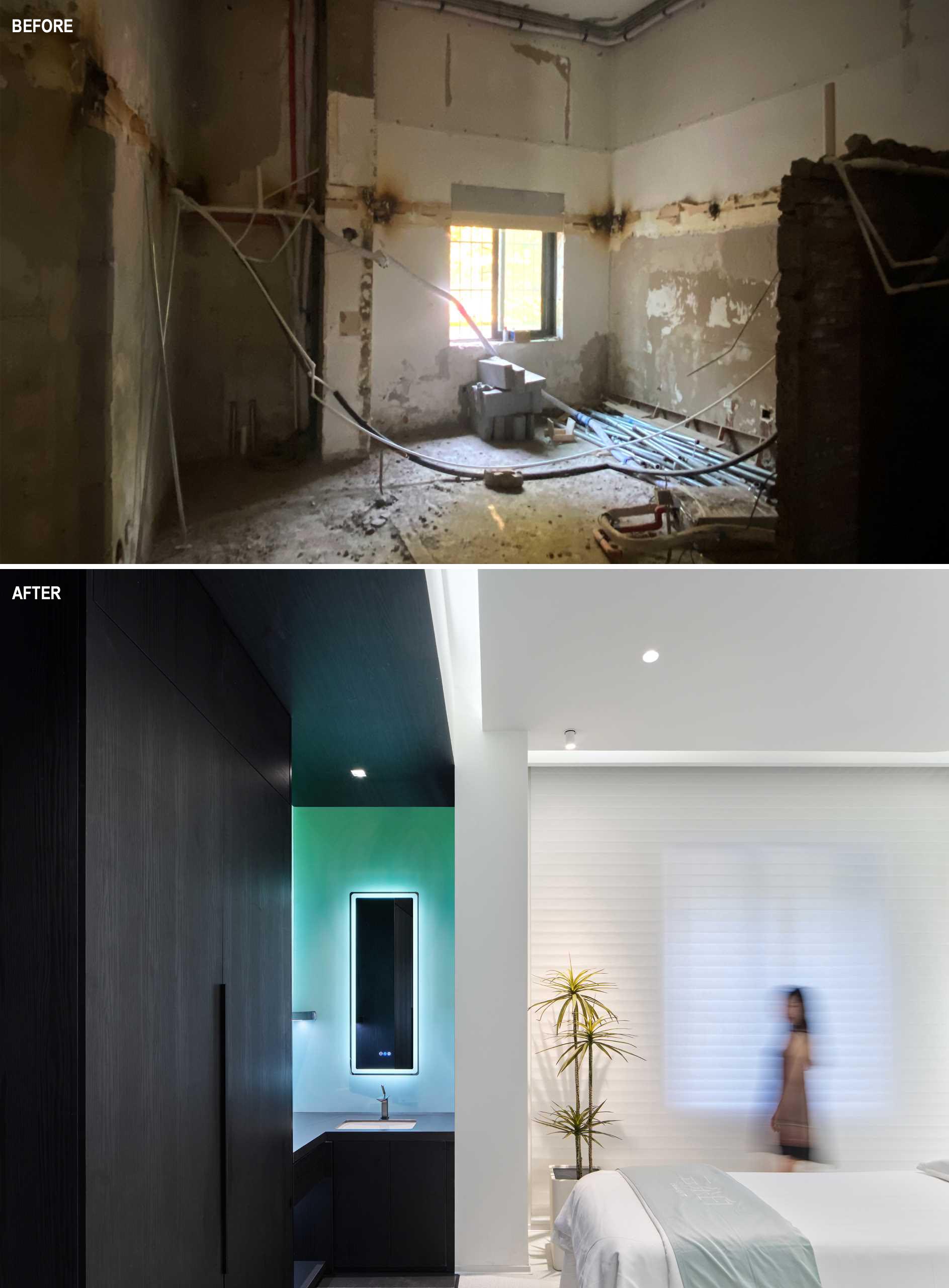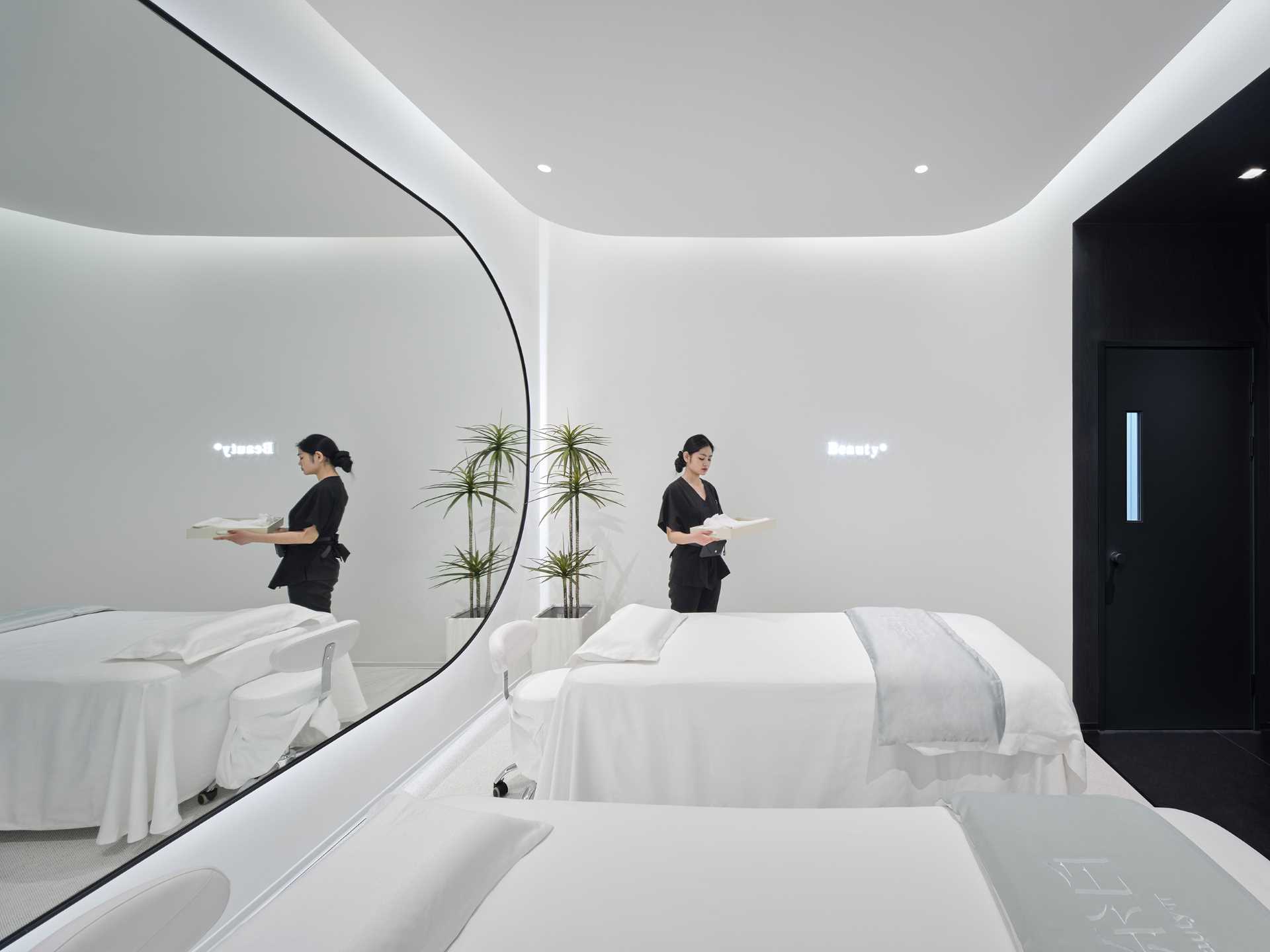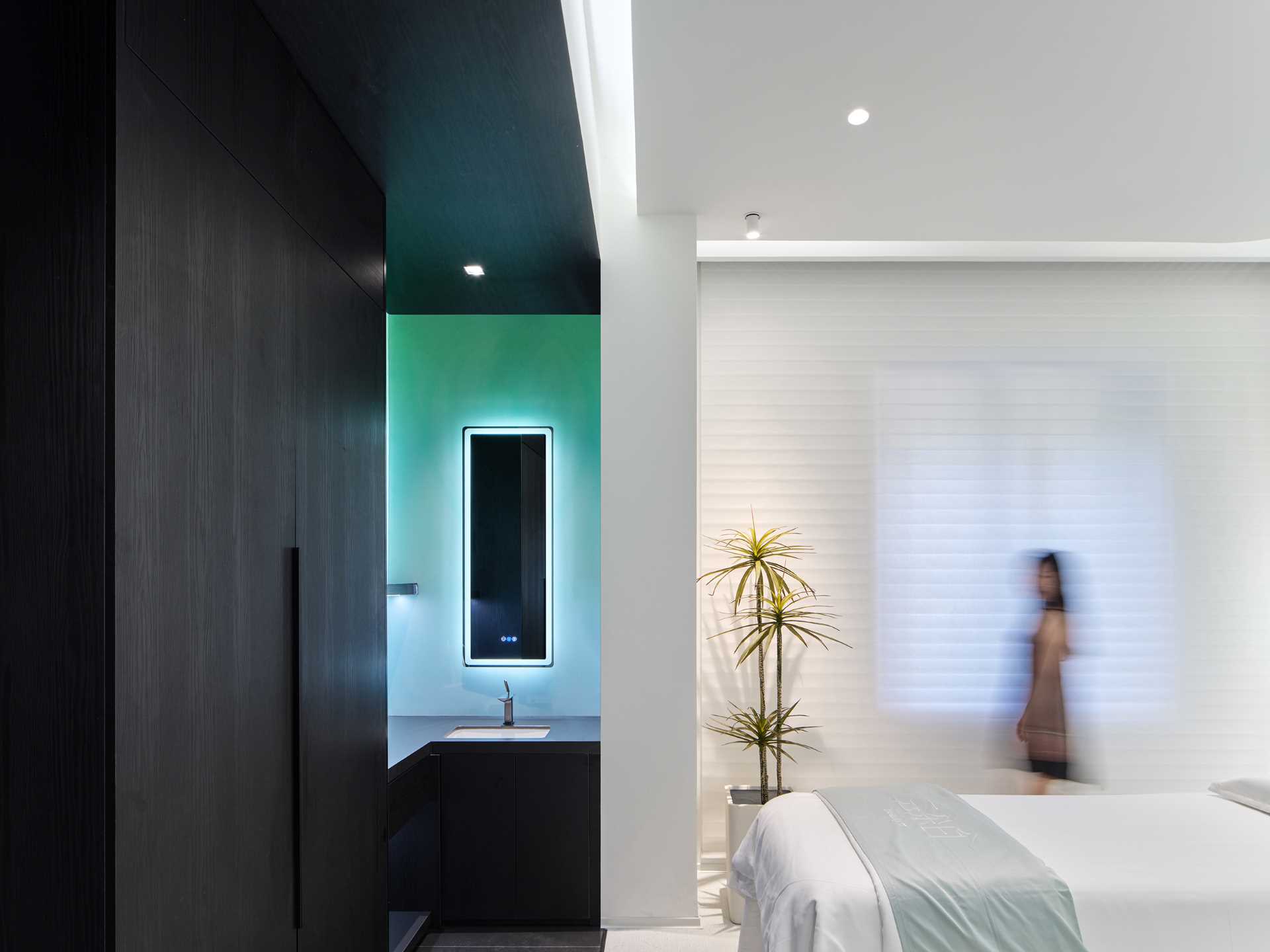 The single-person treatment room has a rectangular layout with a rounded ceiling detail to soften the corners. A large mirror makes the space feel larger, while the opposite wall features a blue-green gradient glass accent.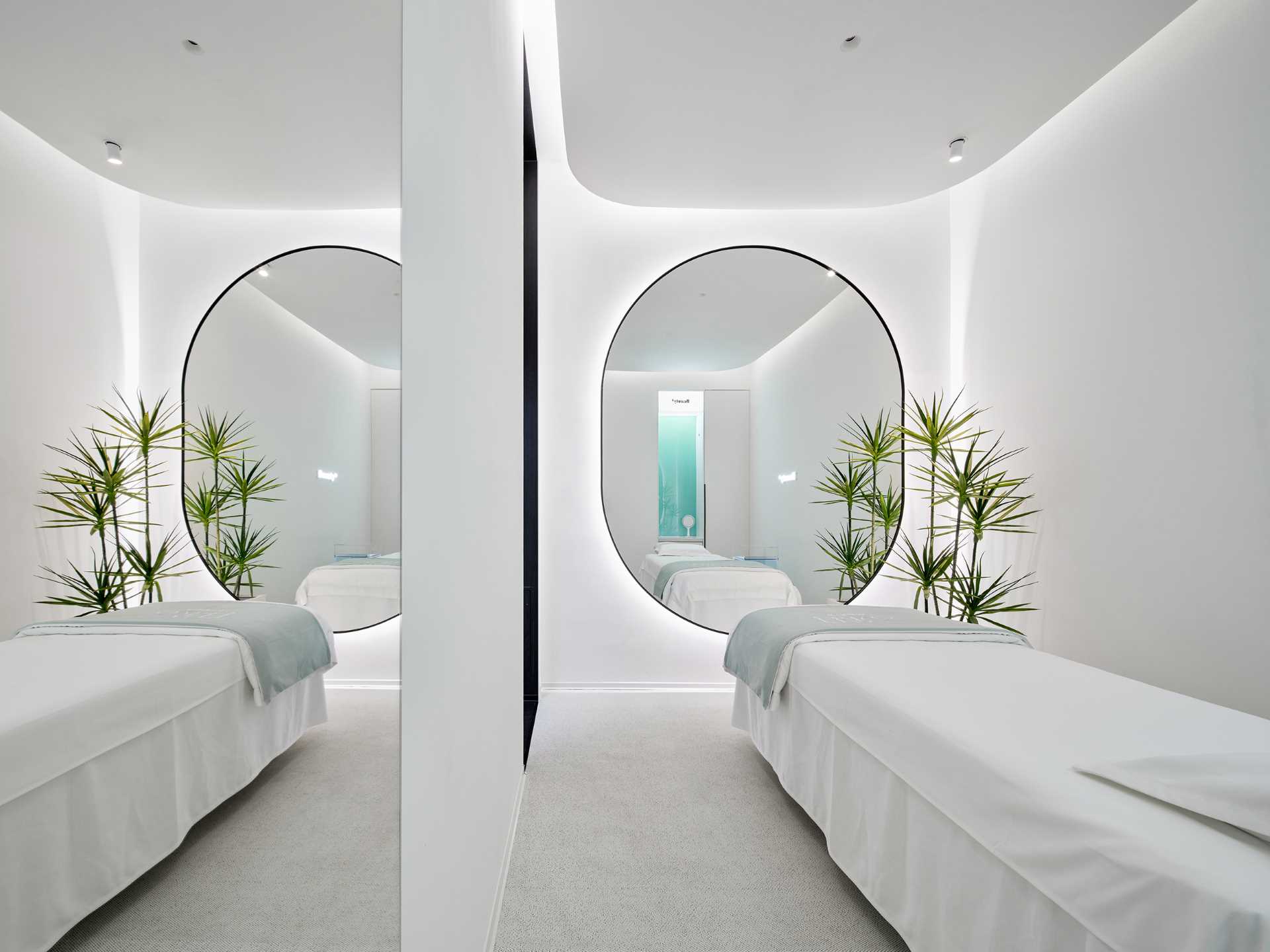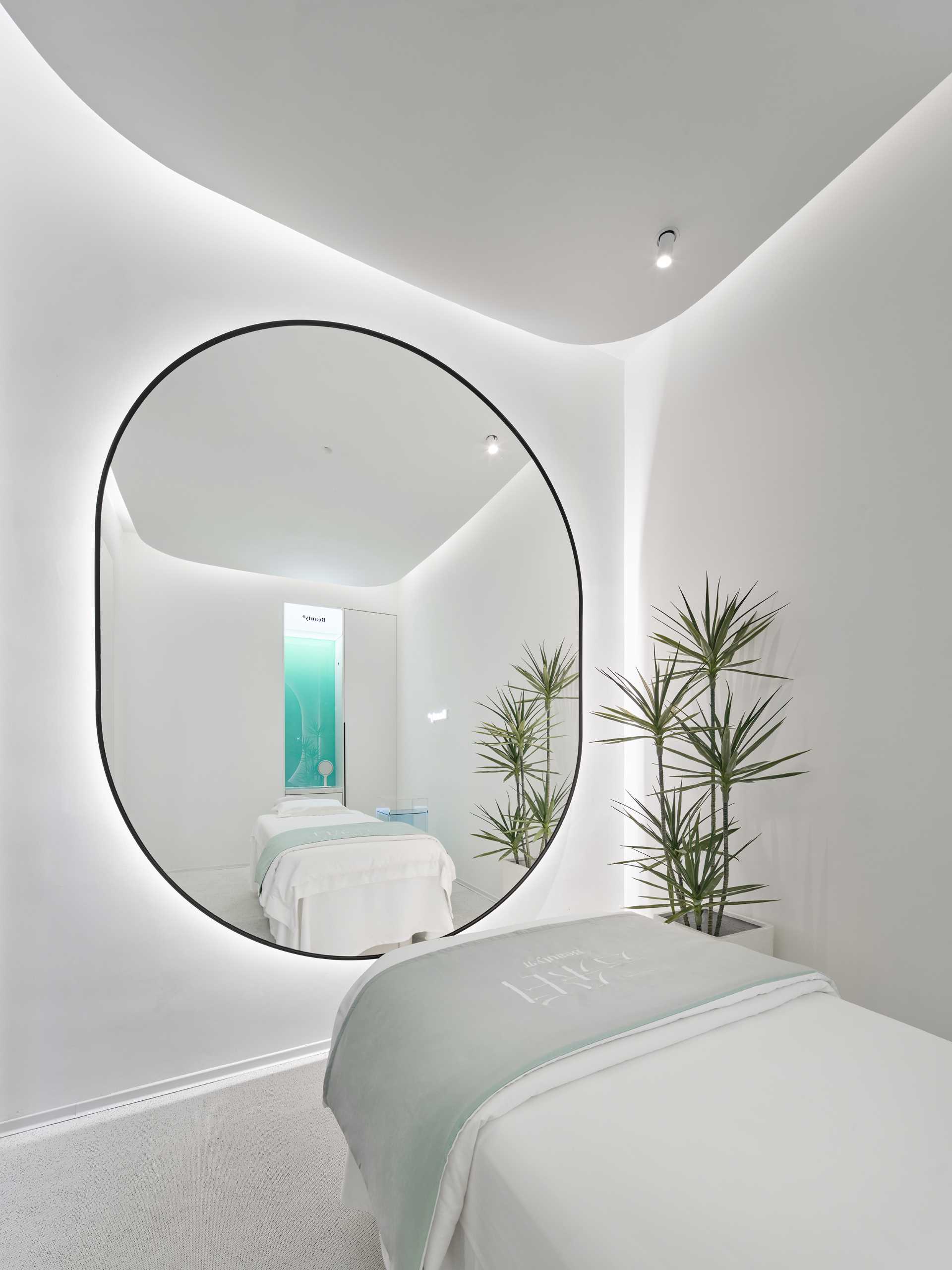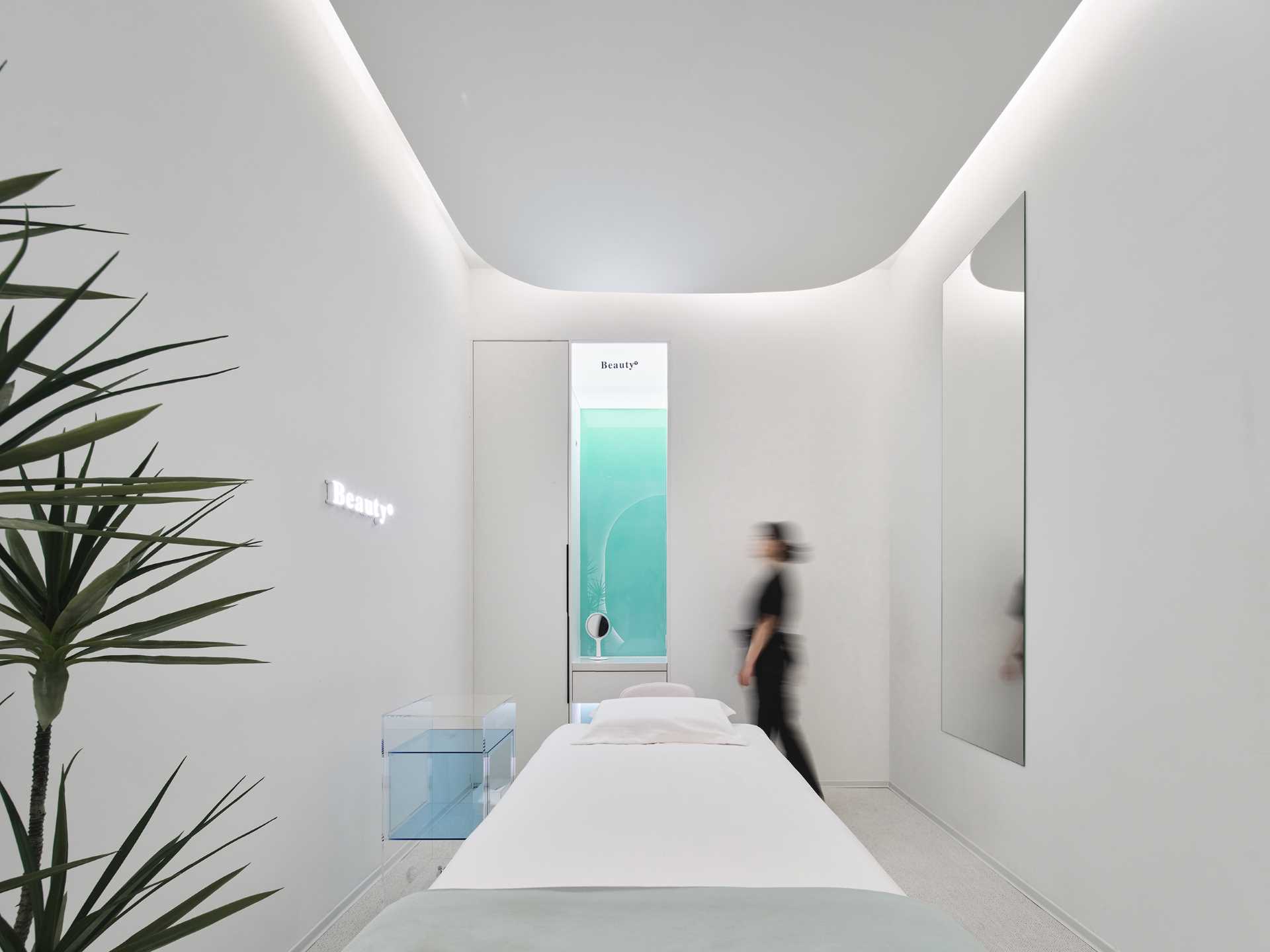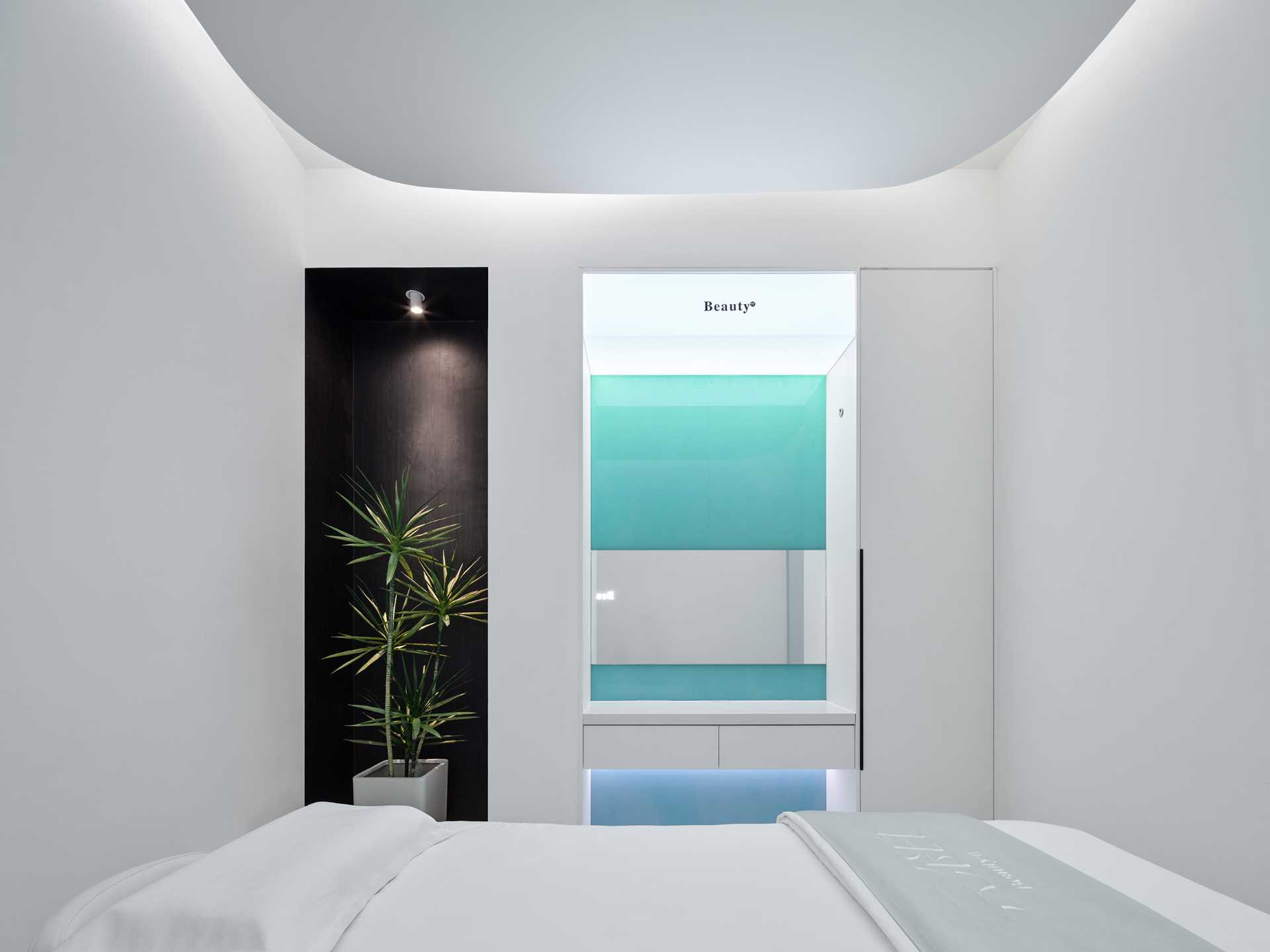 The head spa room is furnished with a dark starry sky ceiling that creates a quiet and comfortable atmosphere, ideal for head care and makeup services.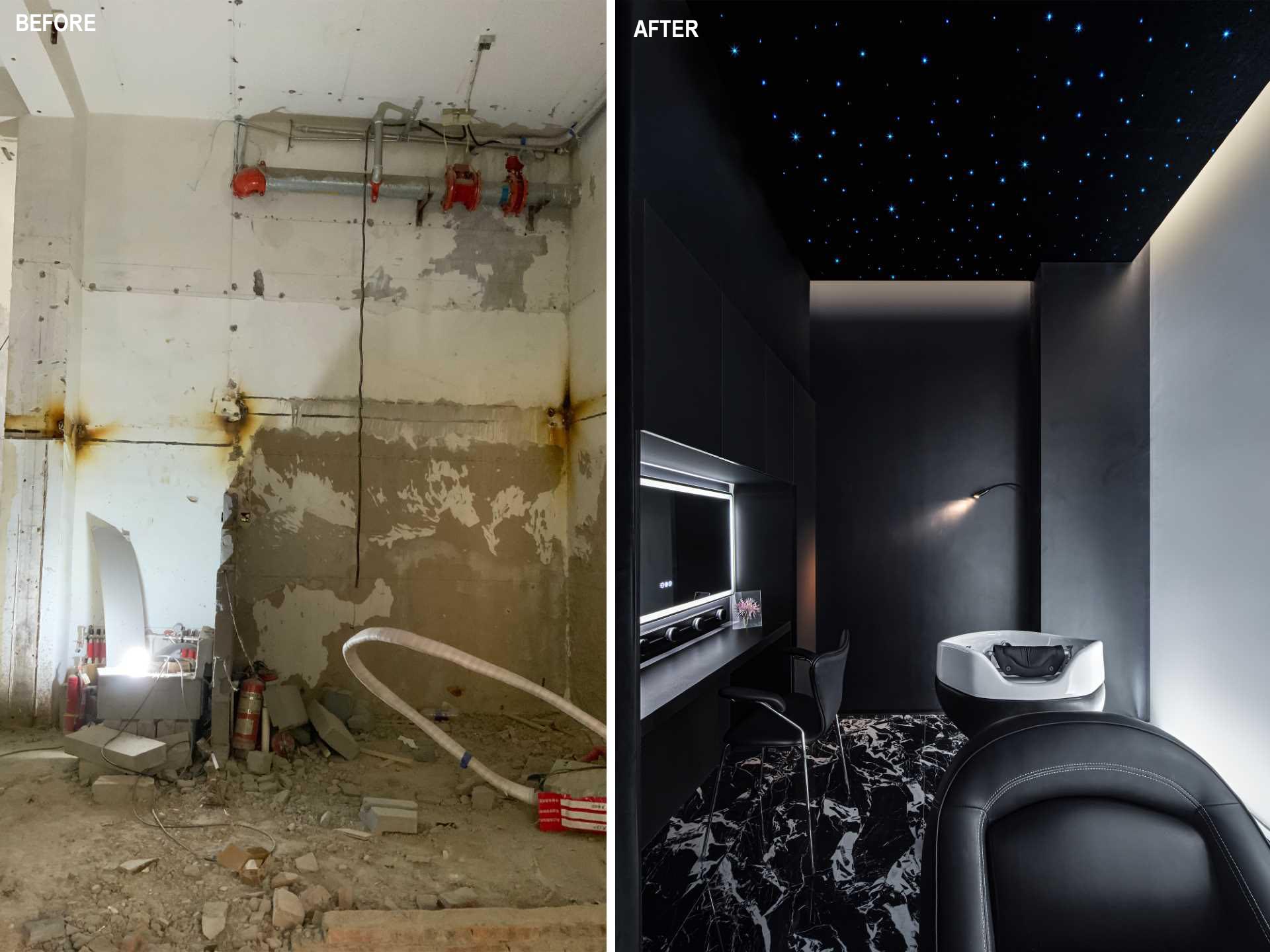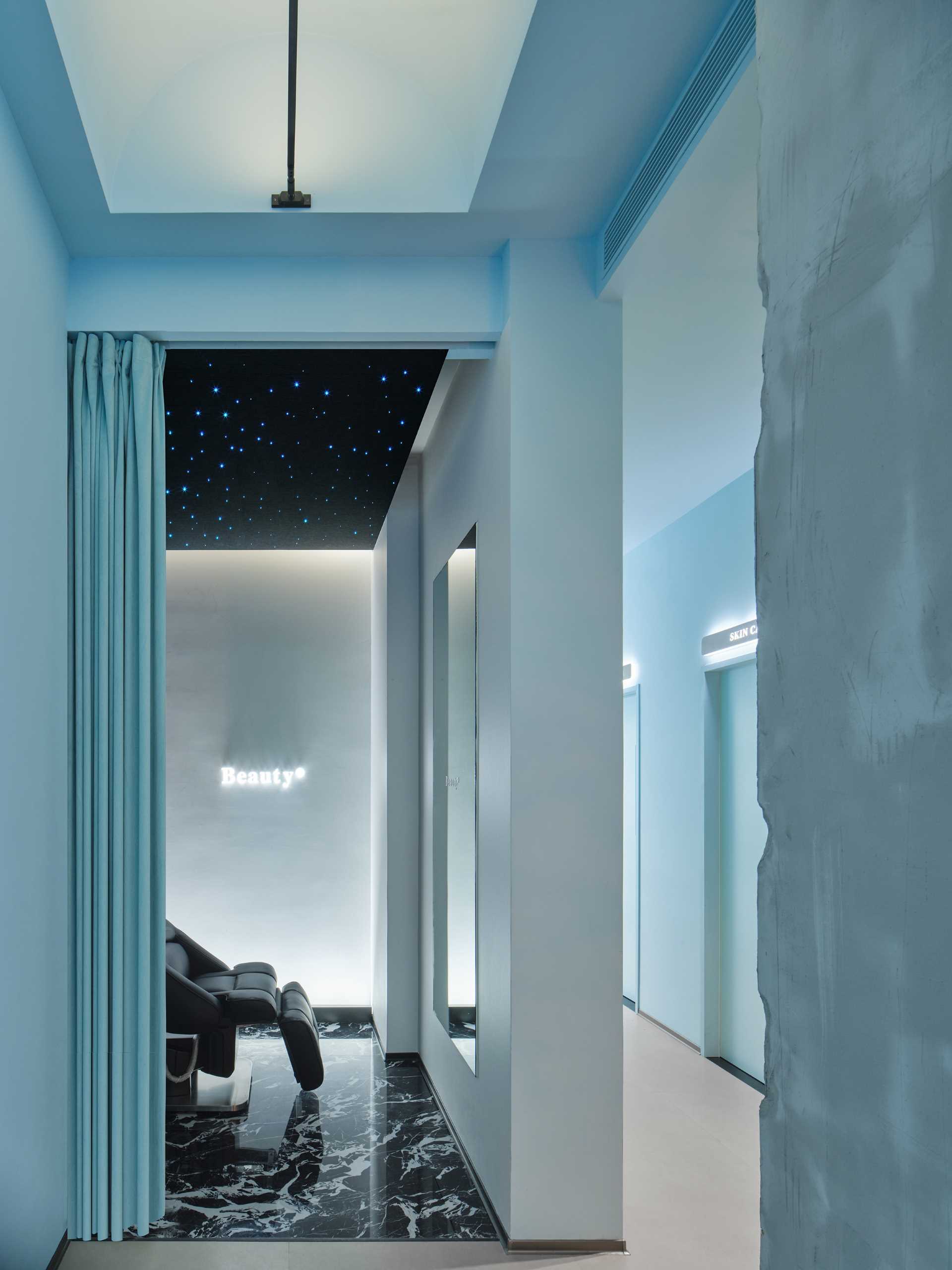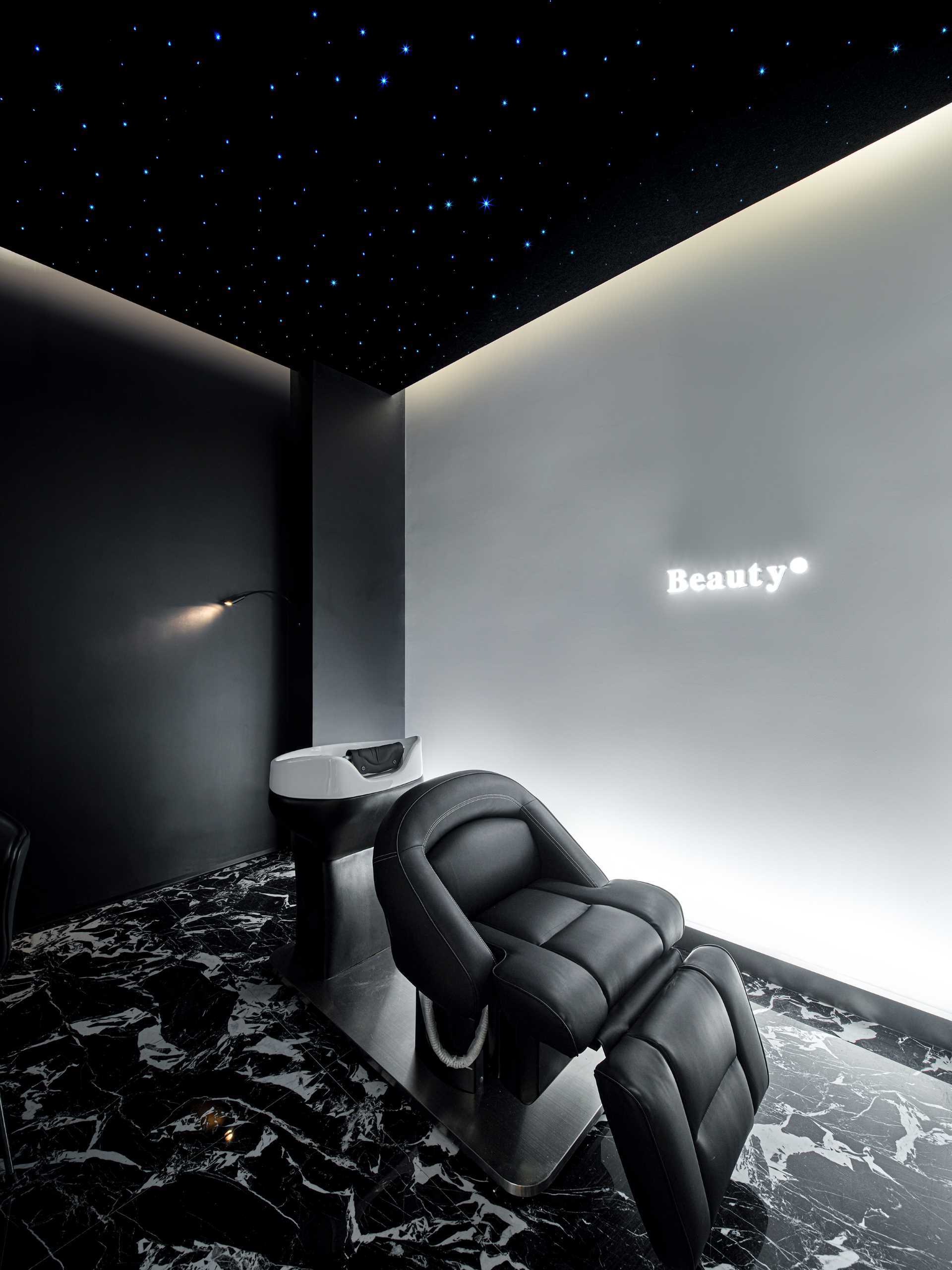 In the bathroom, there's purple LED lighting that lines the wall and a green glass pedestal basin.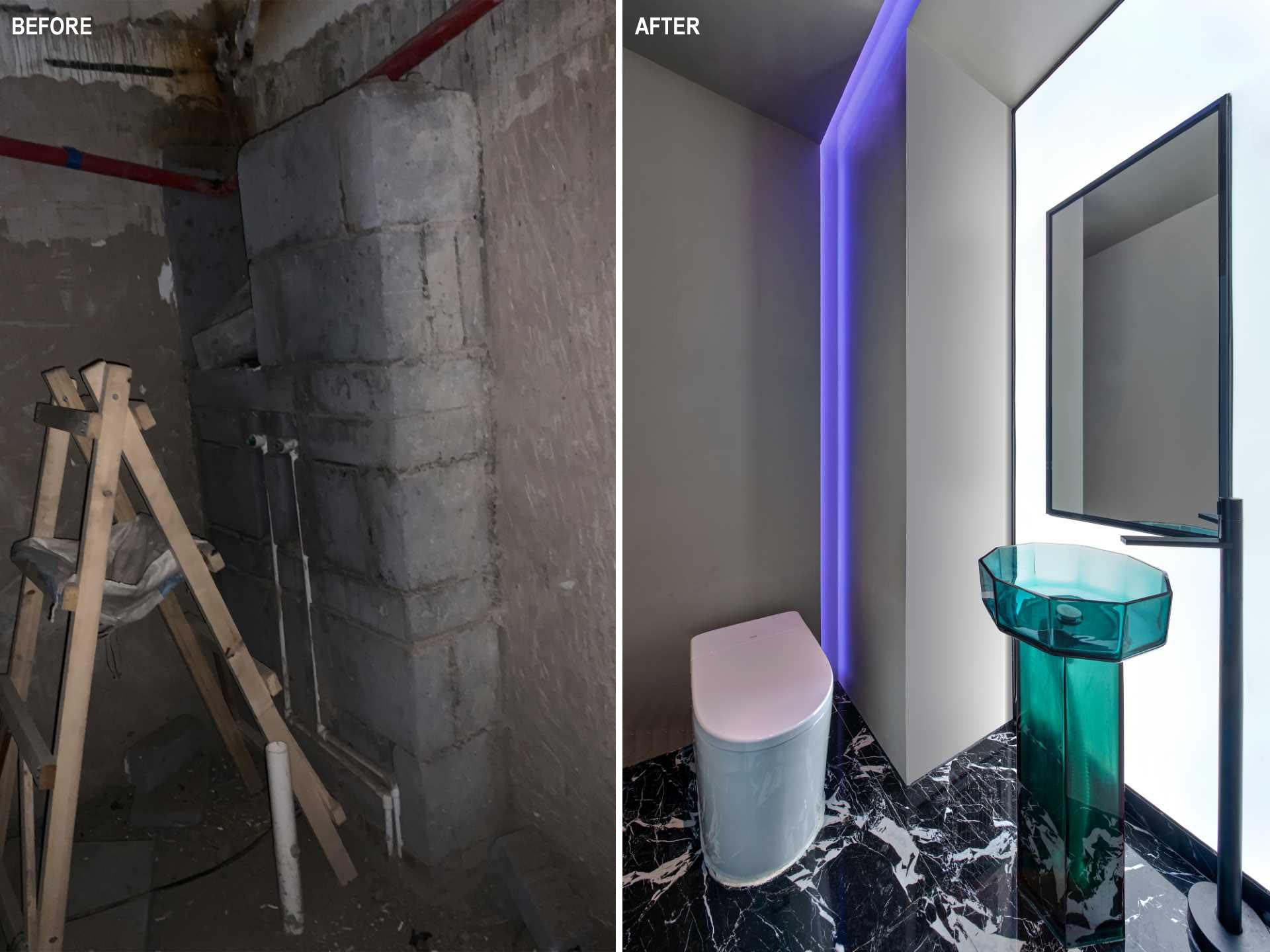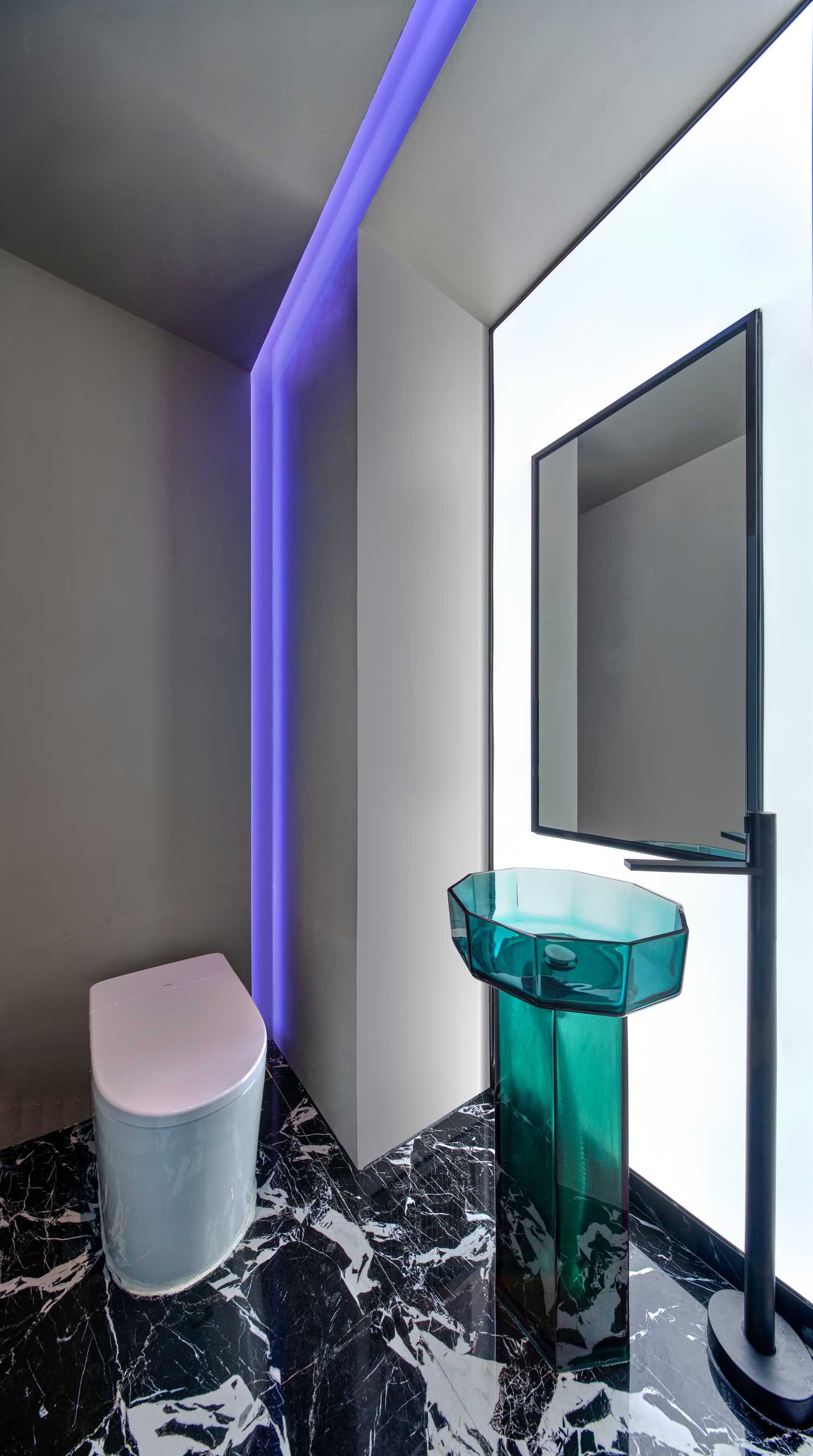 The Floor Plan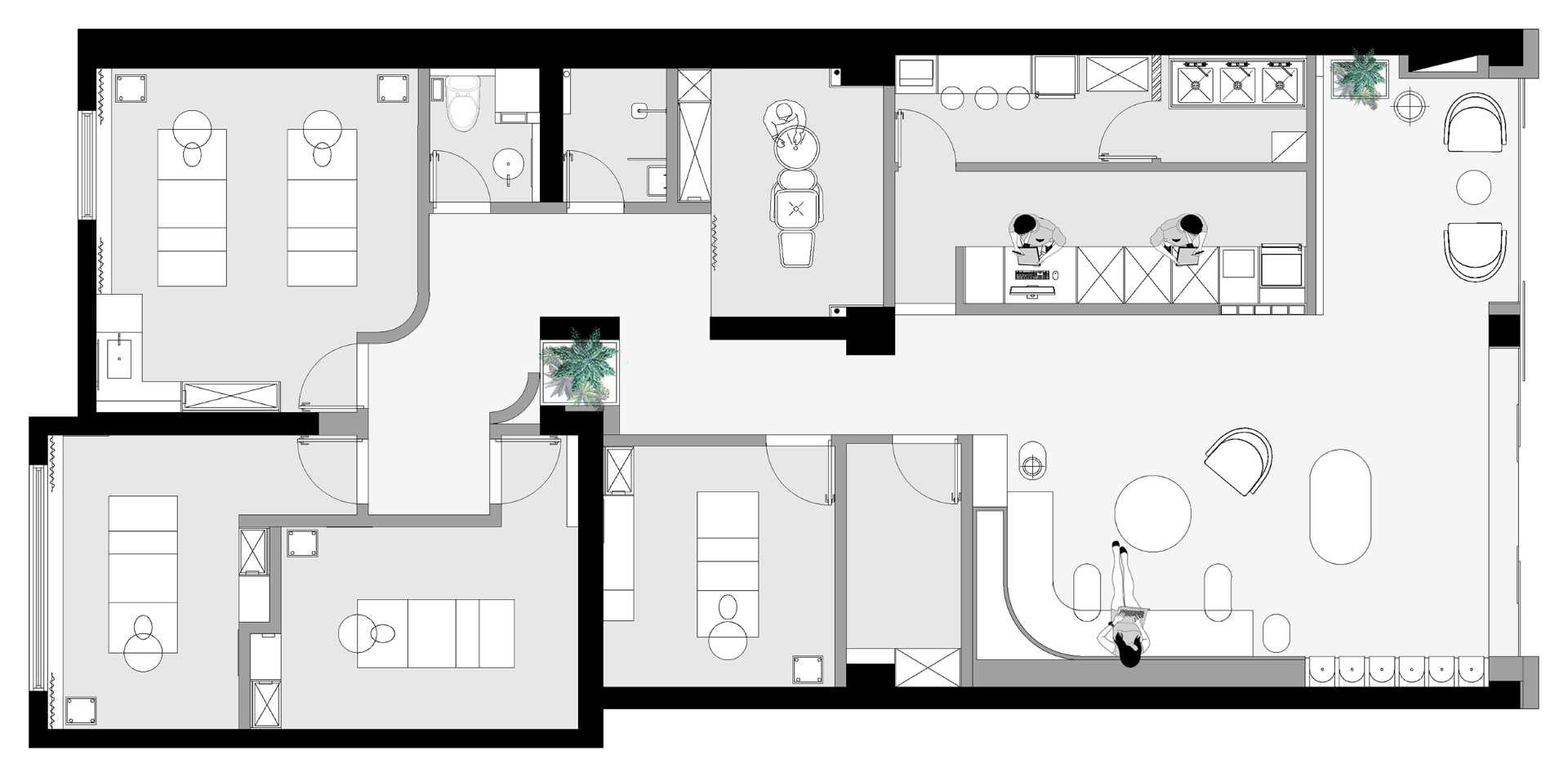 Photographer: Lv Bo | Design Firm: ISENSE DESIGN | Chief designers: Sissi Bu, Chen Liang
Source: Contemporist