January 17, 2021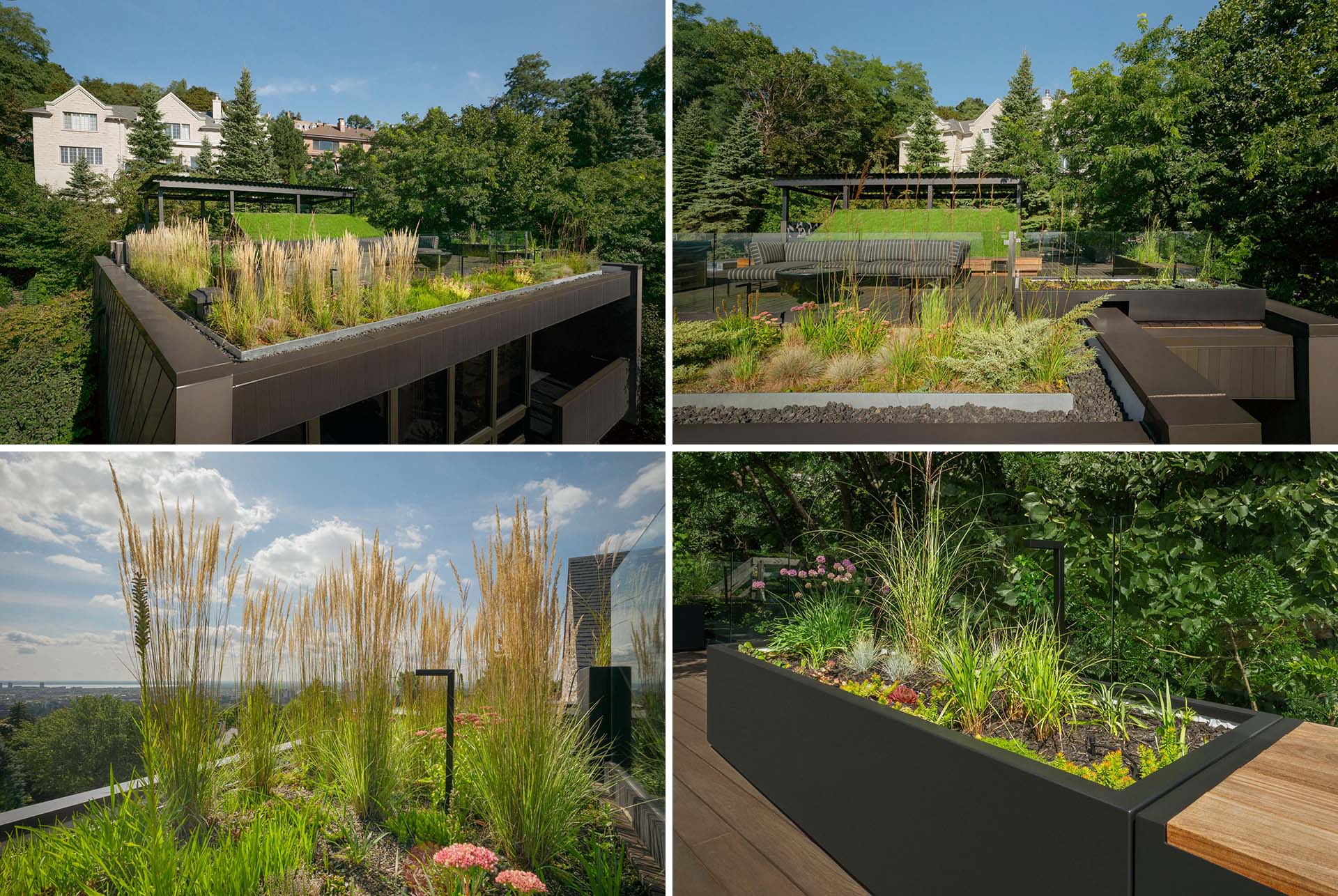 MYTO design d'espaces vivants designer Martine Brisson and landscape architect Roxanne Miller have collaborated to create a rooftop garden and lounge area for this home in Montreal, Canada.
The flat roof of the home has been transformed into a space full of plant life, which measures in at 1965 square feet (182 sqm).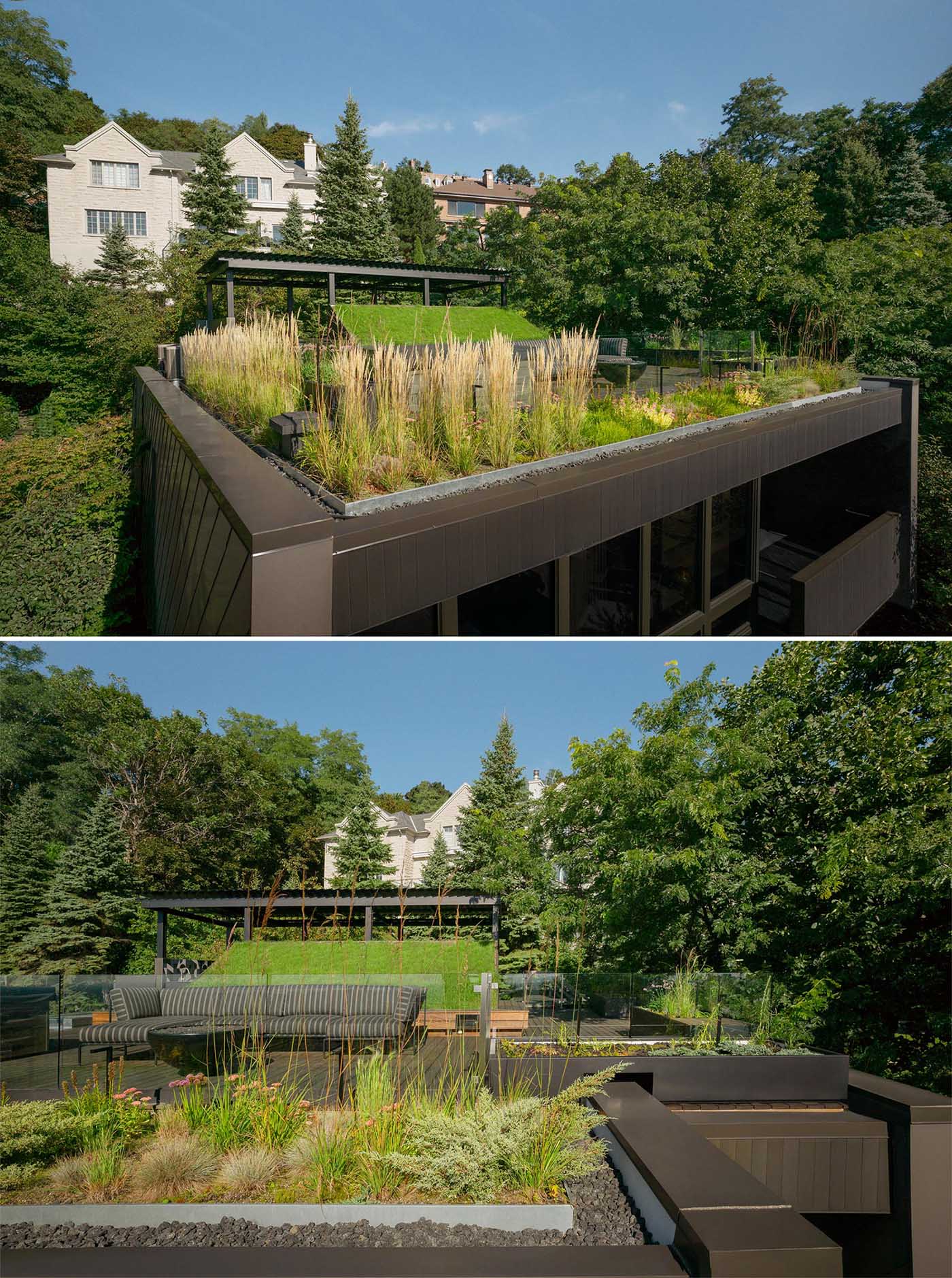 The homeowner wanted a space that would be suitable for entertaining and would show off the view of the city and surrounding areas.
The contemporary rooftop design has a deck made of Ipe wood, a species known for its toughness, high density, and color.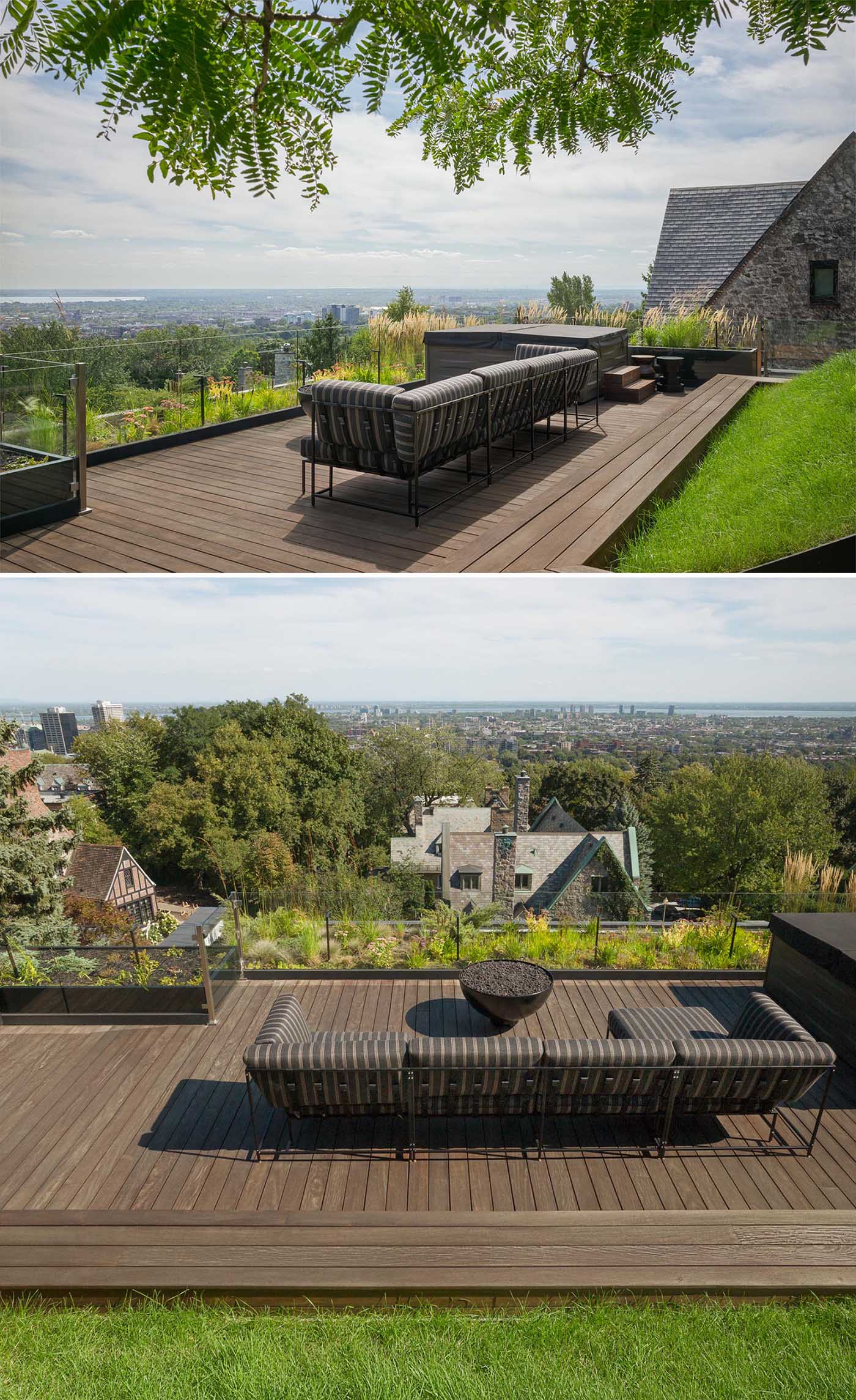 A set of wood-clad planters were designed to conceal the rooftop ventilation equipment, and in the winter, the wood elements are removed to prevent swelling.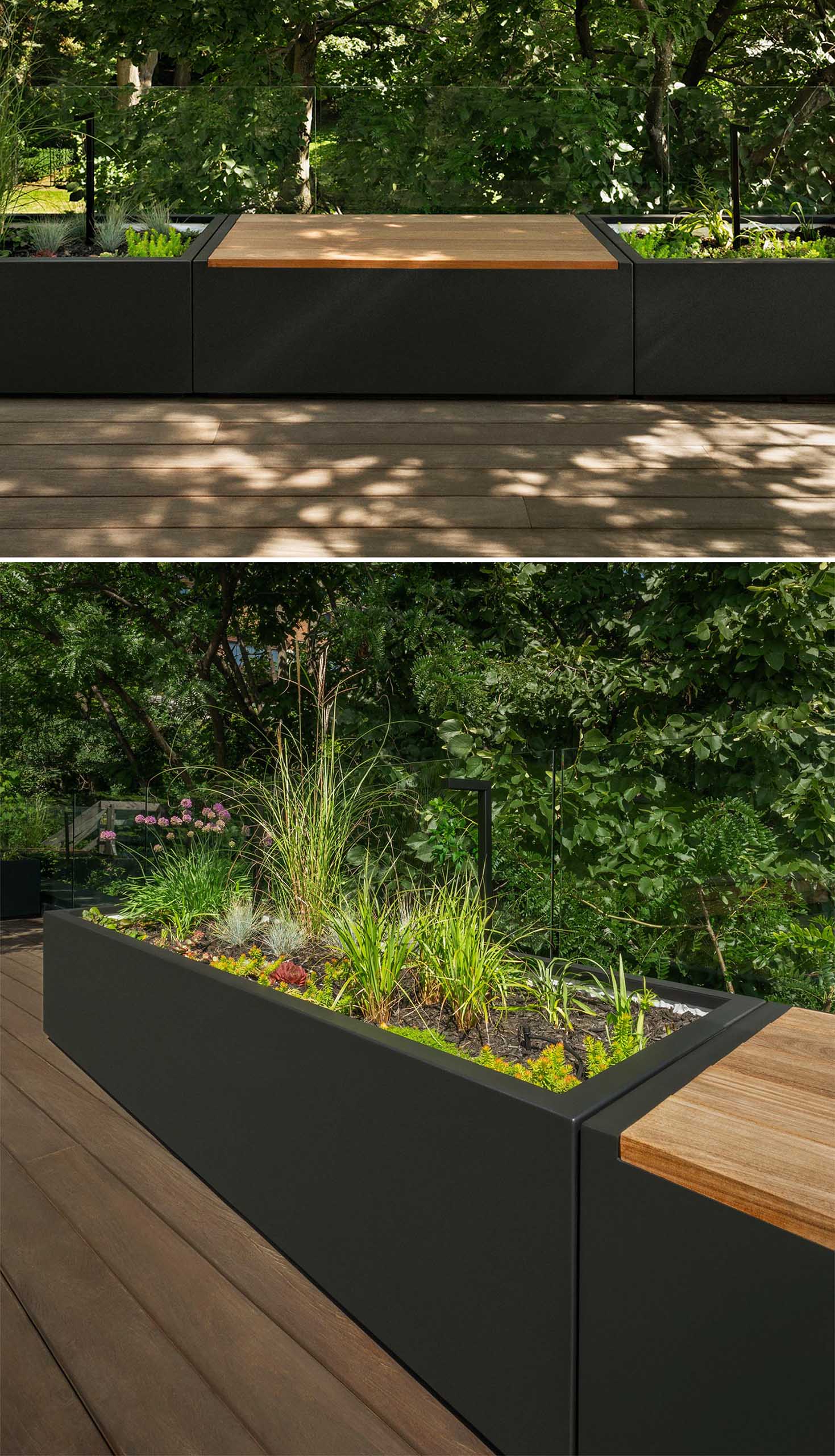 To make sure the rooftop is safe, a low protective wall made of transparent glass encloses the entire perimeter.
The edge of the terrace is also bordered with colorful and somewhat unruly vegetation, including wildflowers.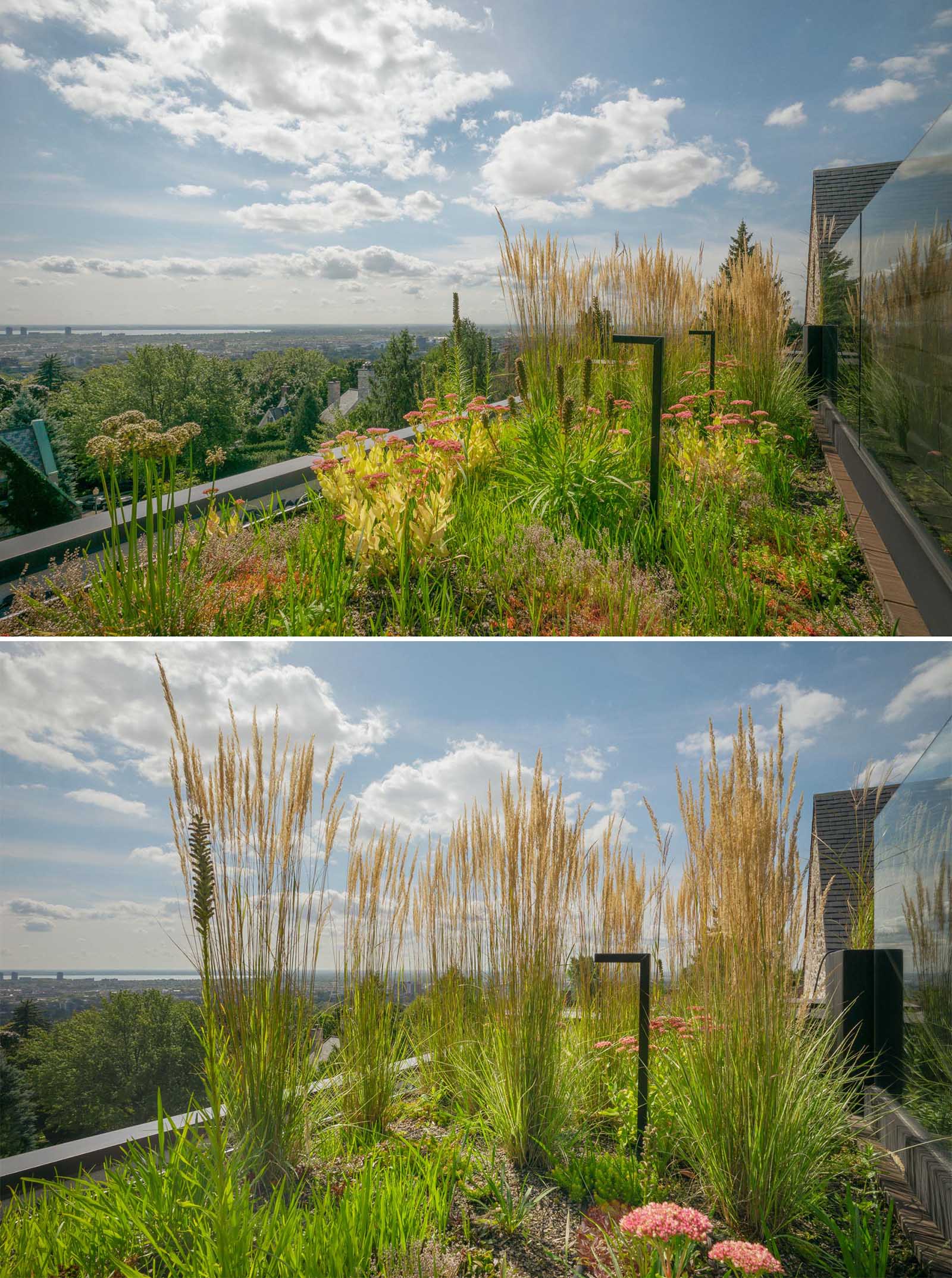 Subtle minimalist lighting was chosen to light the terrace and showcase plants.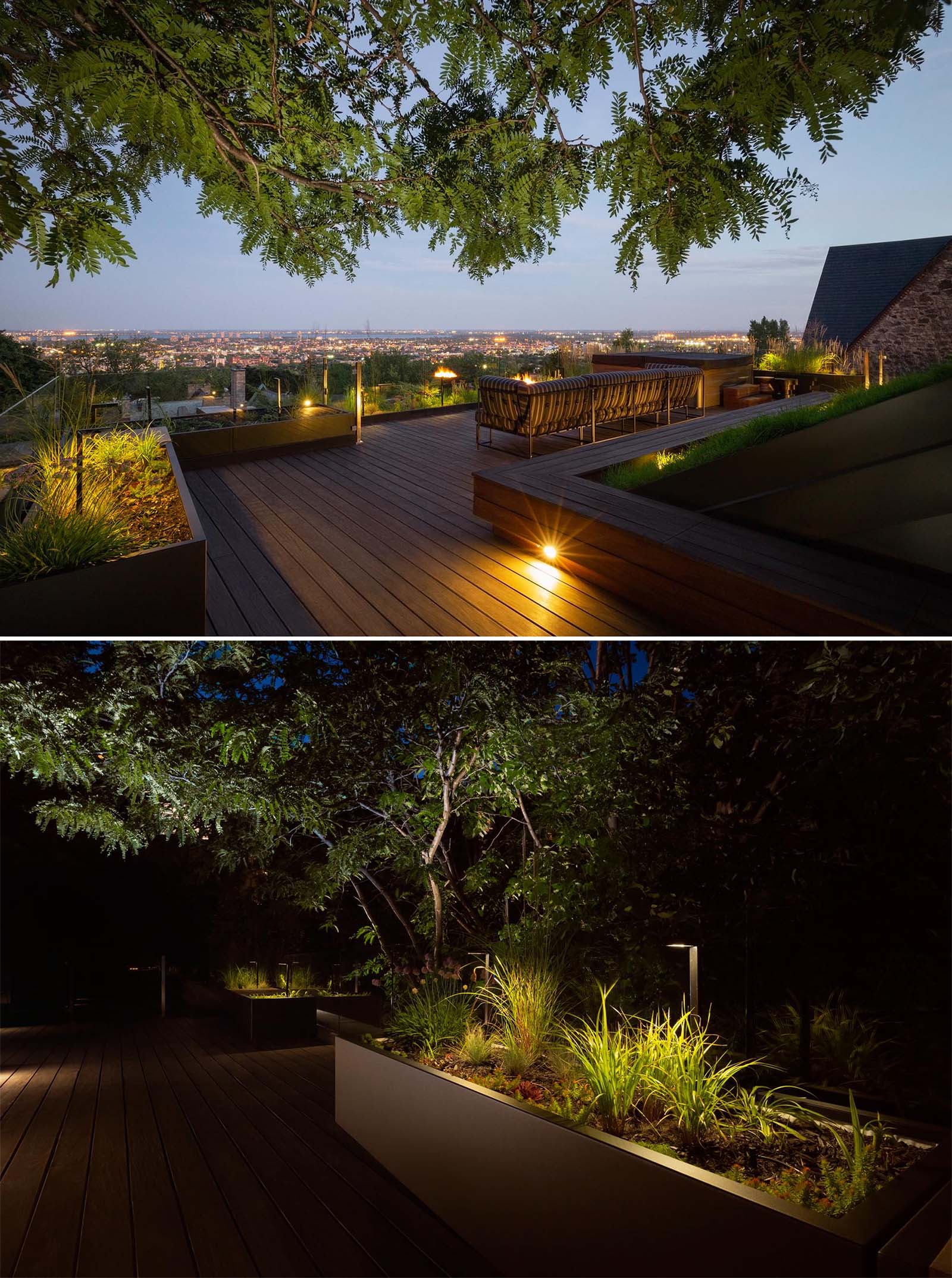 At night, the outdoor space has a warm, intimate, and relaxing ambiance.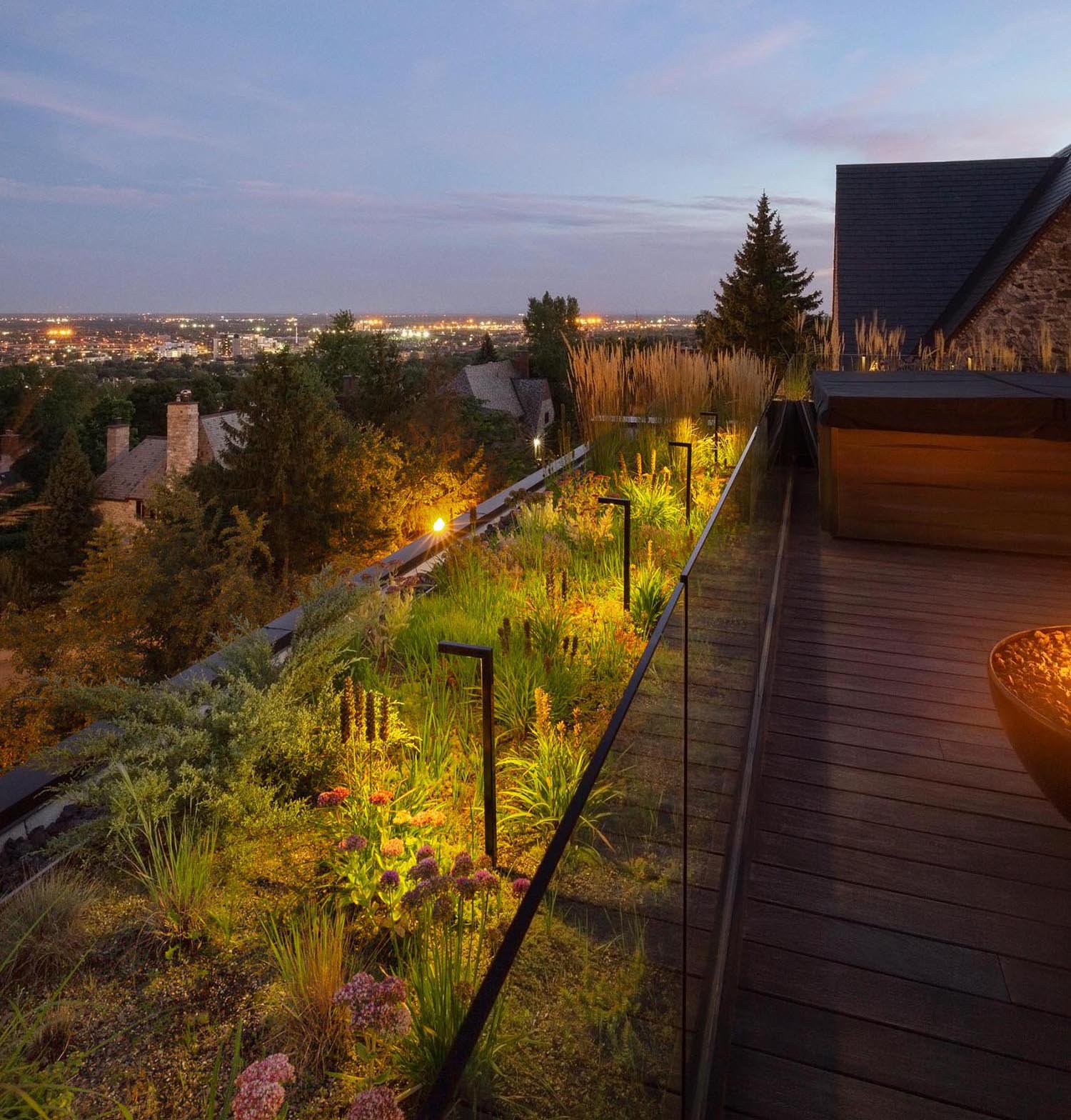 Photography: Pierre Béland | Design Firm: MYTO design d'espaces vivants | Designer: Martine Brisson | Landscape Architect: Roxanne Miller
Source: Contemporist