January 13, 2022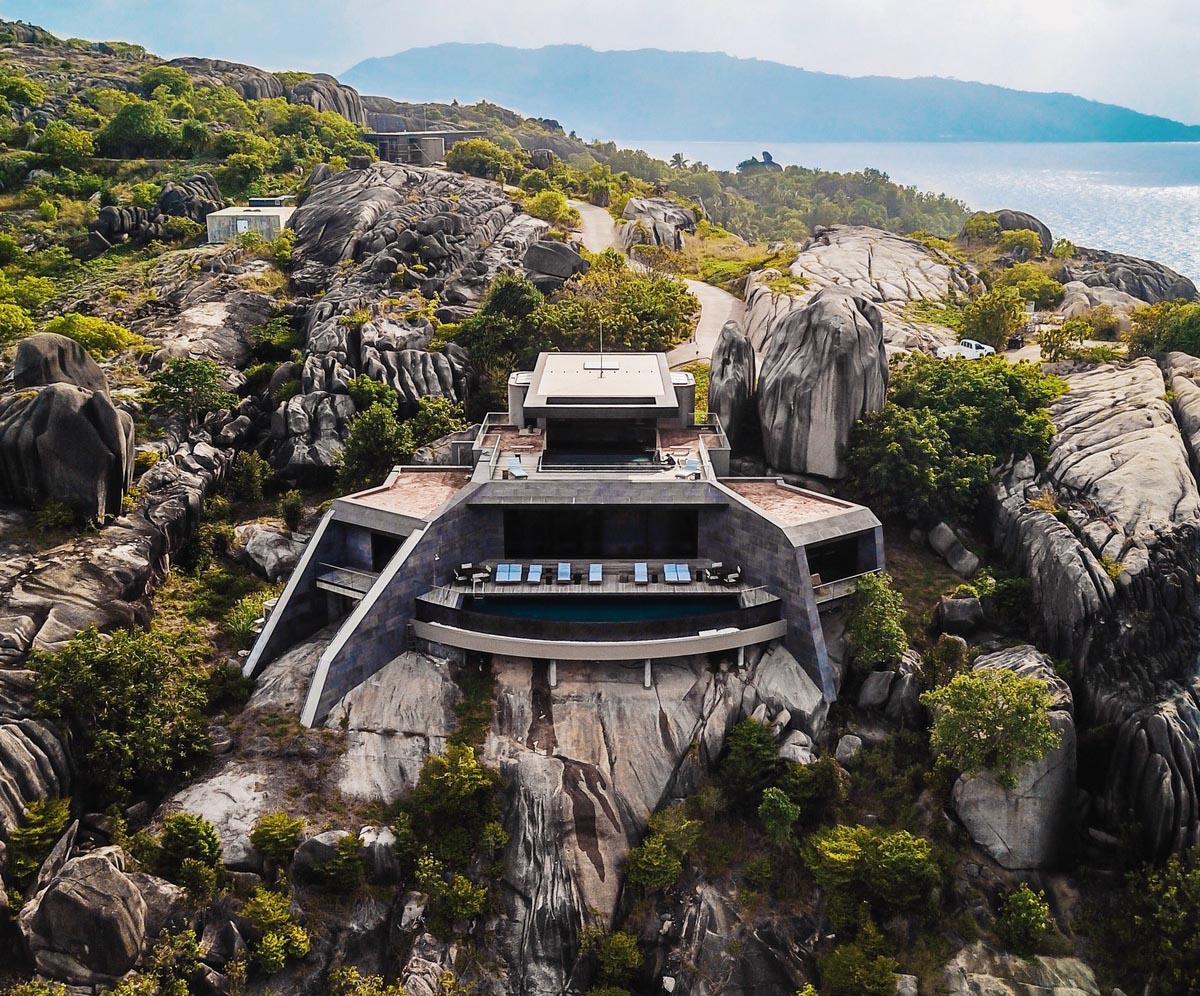 London based architecture and design practice Studio RHE has completed a collection of four houses that are situated on the island of Félicité in the Seychelles.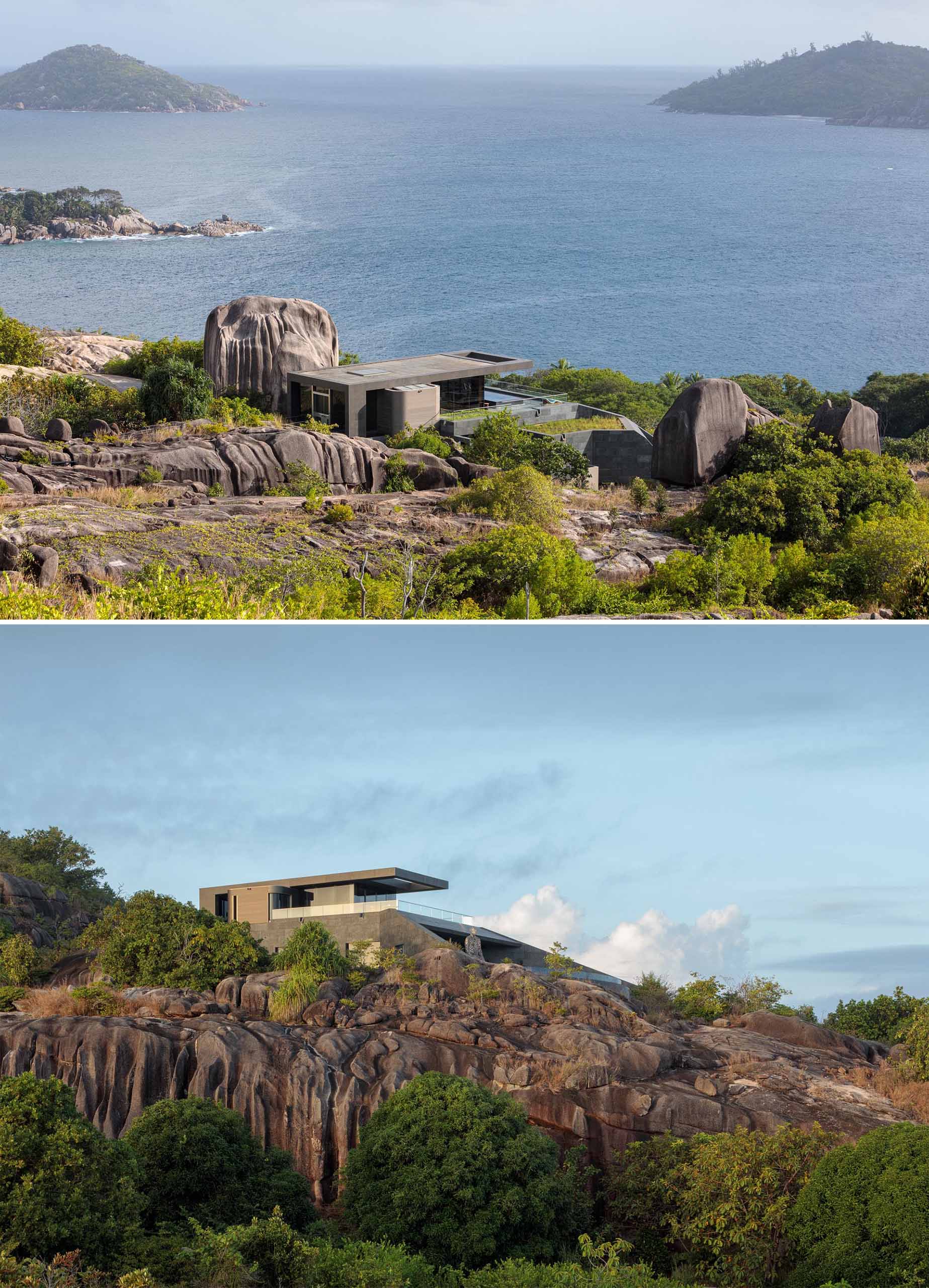 Rising from their surroundings as linear geometric forms, the homes rest on weathered granitic outcrops that are eye-catching elements of the local landscape.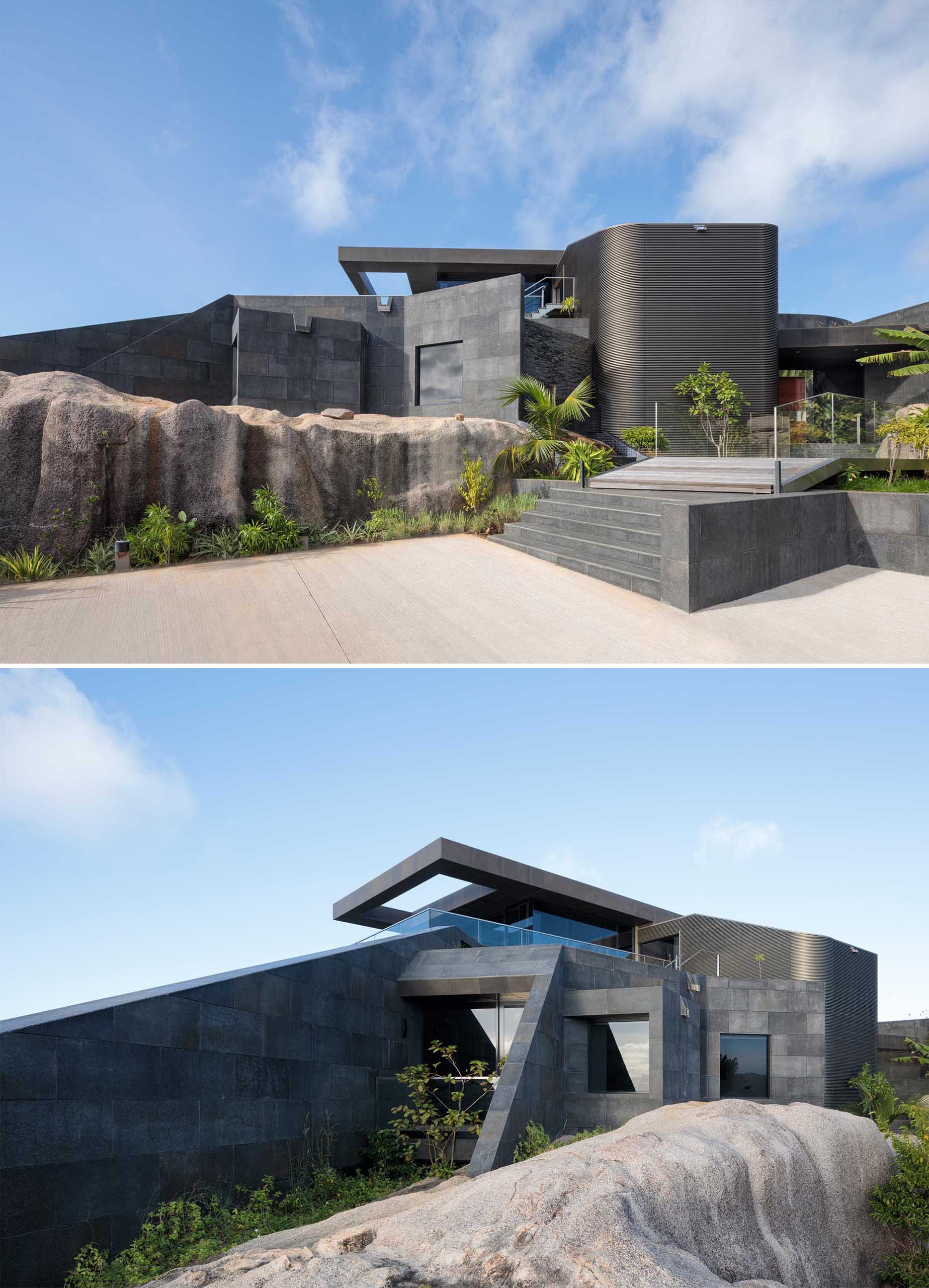 The houses are clad in black granite to complement the surrounding rock forms and are designed in such a way that they capture the wind, using a 'venturi' effect to provide natural cooling.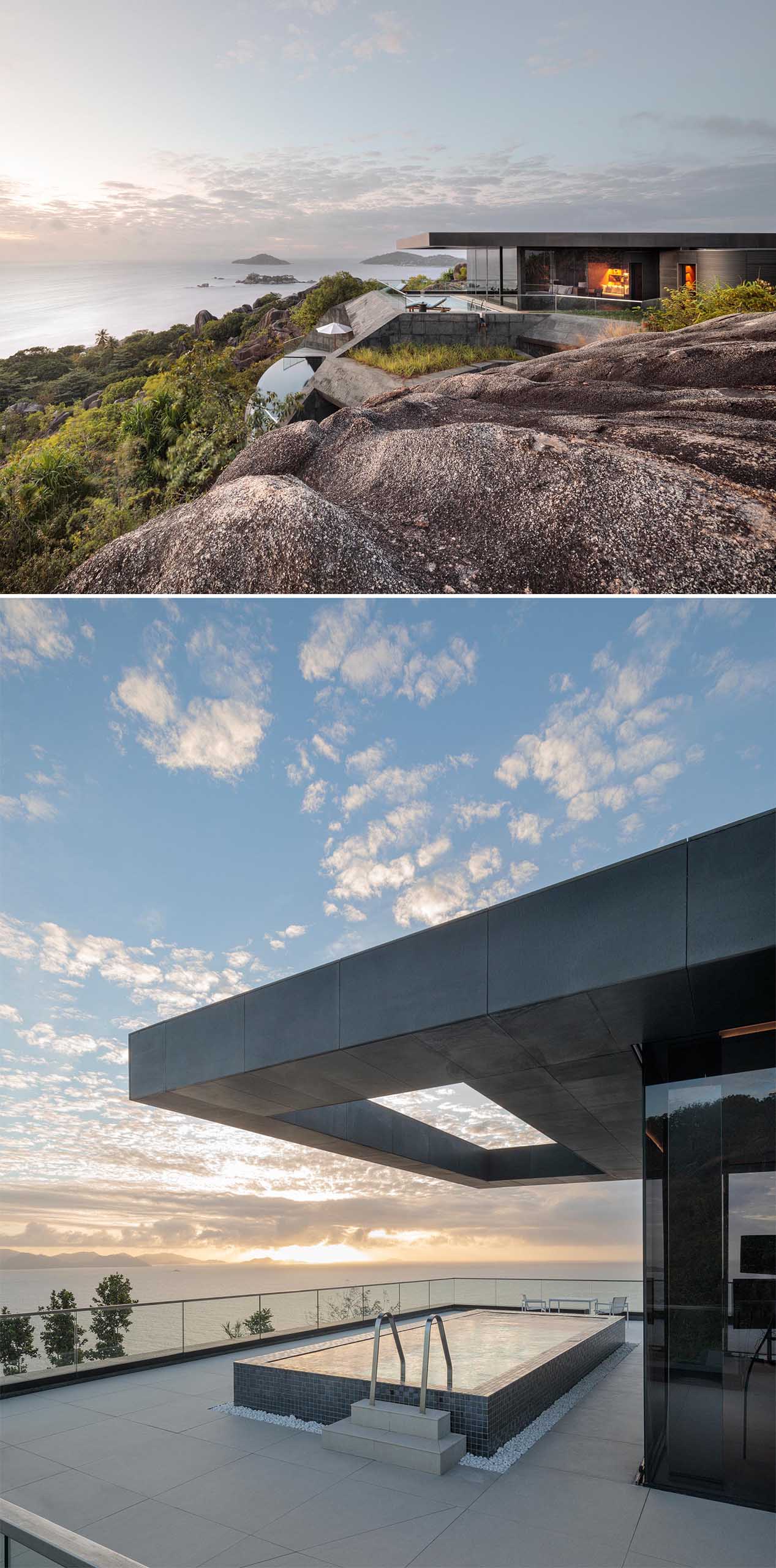 Light filters directly down internally through top-lit swimming pools, some of which have a curved infinity edge design.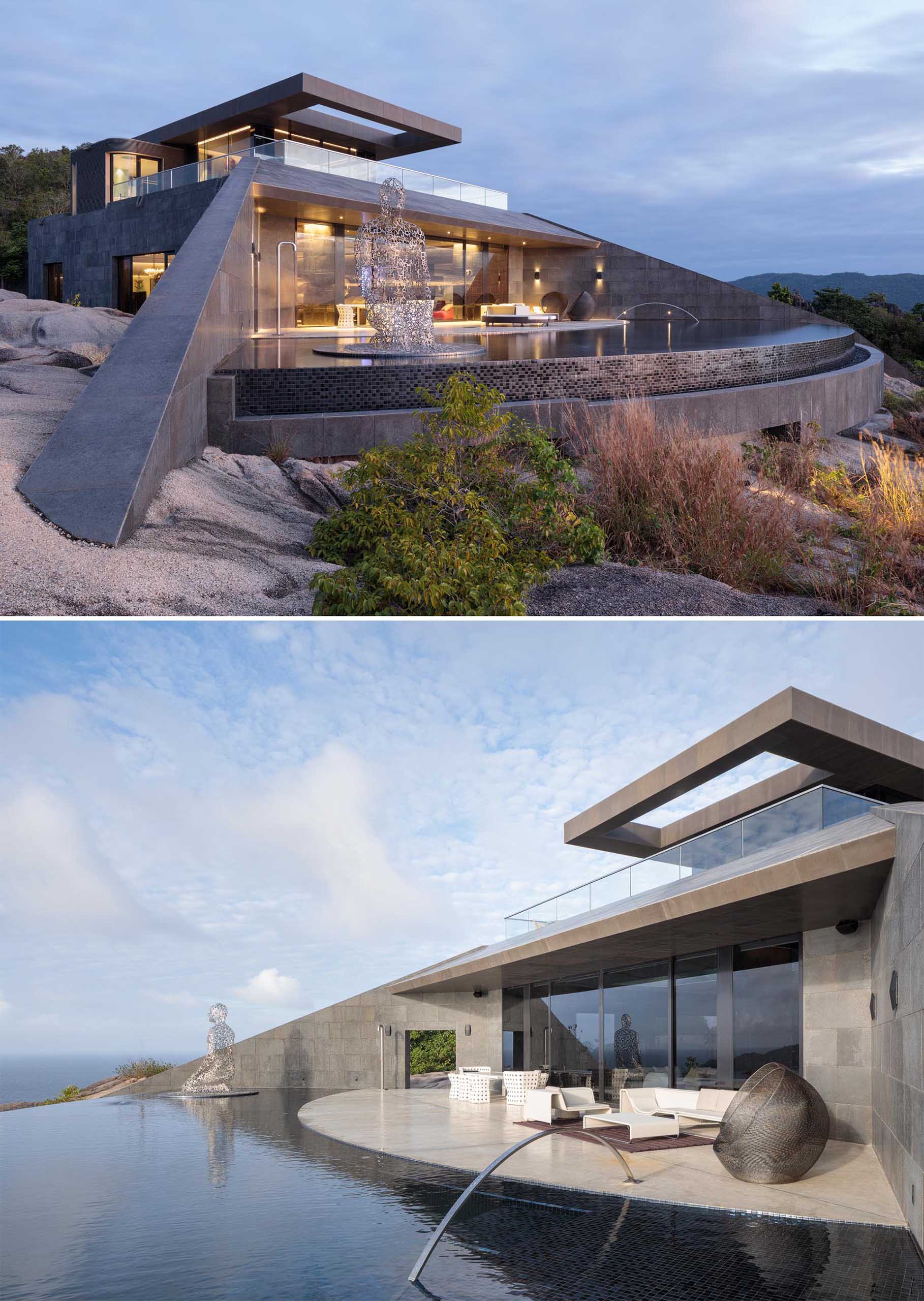 The interior features design elements like concrete floors, oversized furniture, and custom built-in shelving.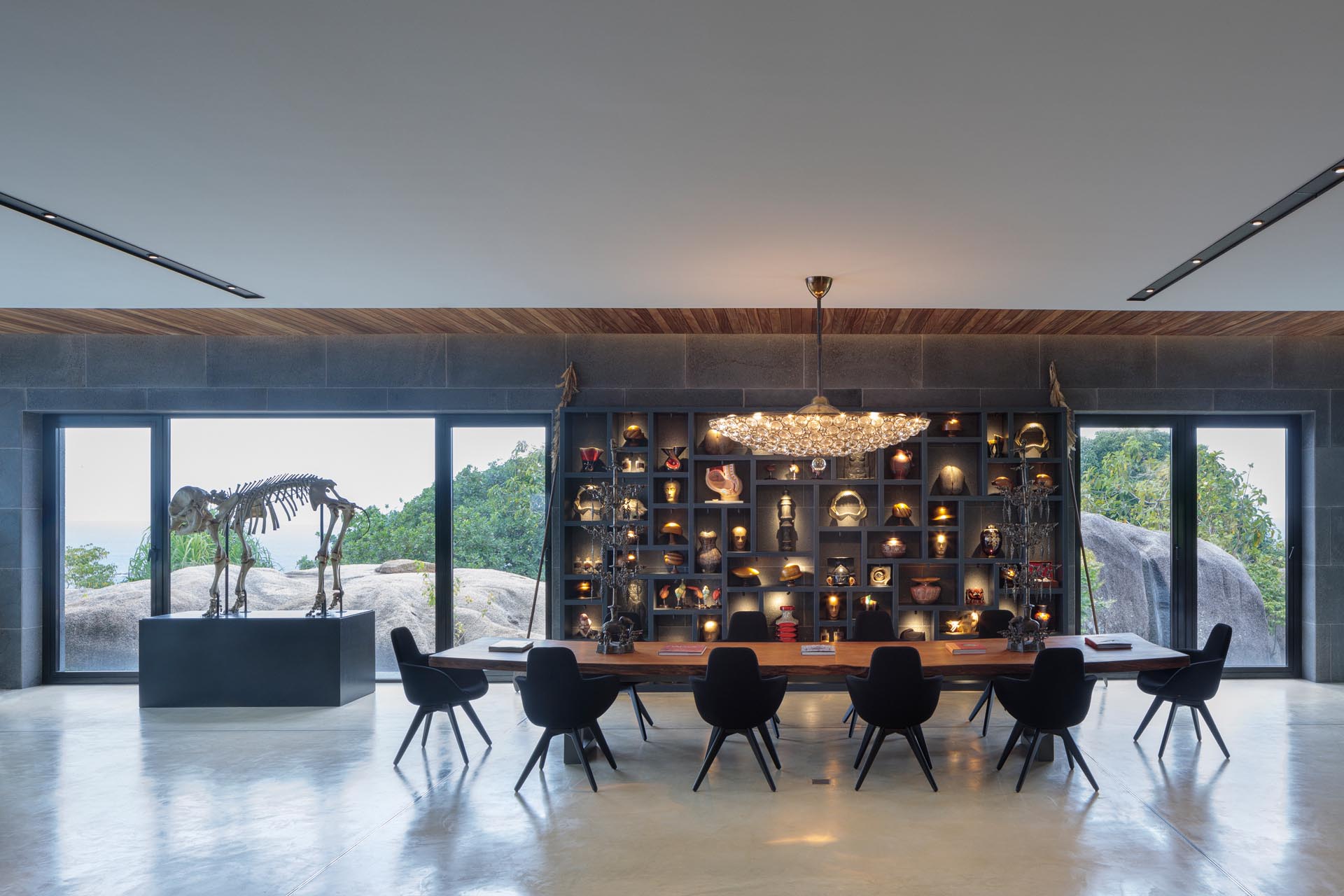 Photography by Dirk Lindner
Source: Contemporist