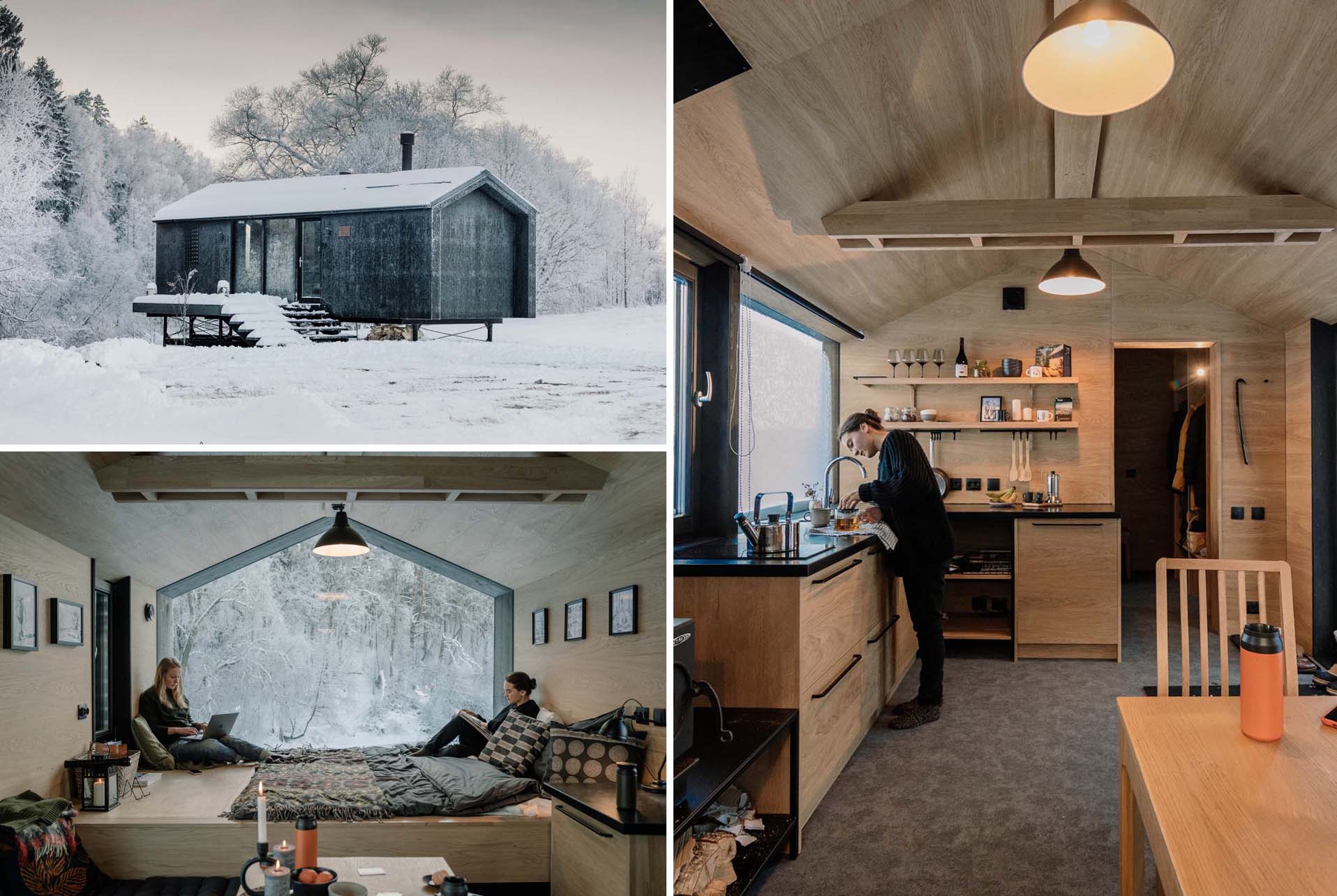 Architects Ivan Ovchinnikov, Olga Sandakova, and Kirill Kazakov of DublDom, together with interior designer Anna Kandybovich, have recently completed a modular prefabricated home named "TOPOL 27".
Designed as a cabin for a hotel in Russia, the project uses wear-resistant materials suitable for active use in daily rental conditions.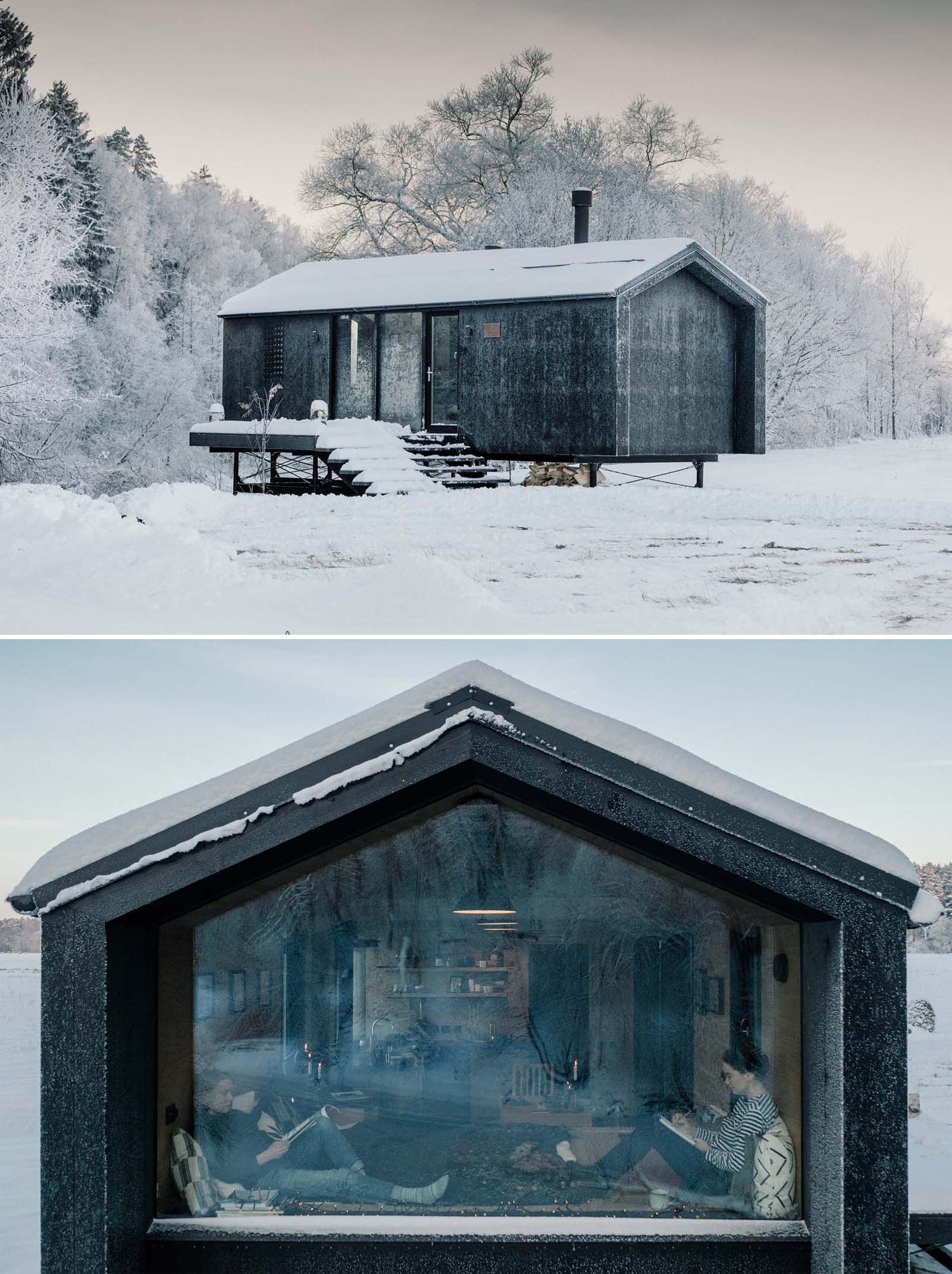 The exterior is made of black metal and wood, which was chosen as it delicately fits into any environment, does not dominate nature, and looks harmonious with a large number of identical houses.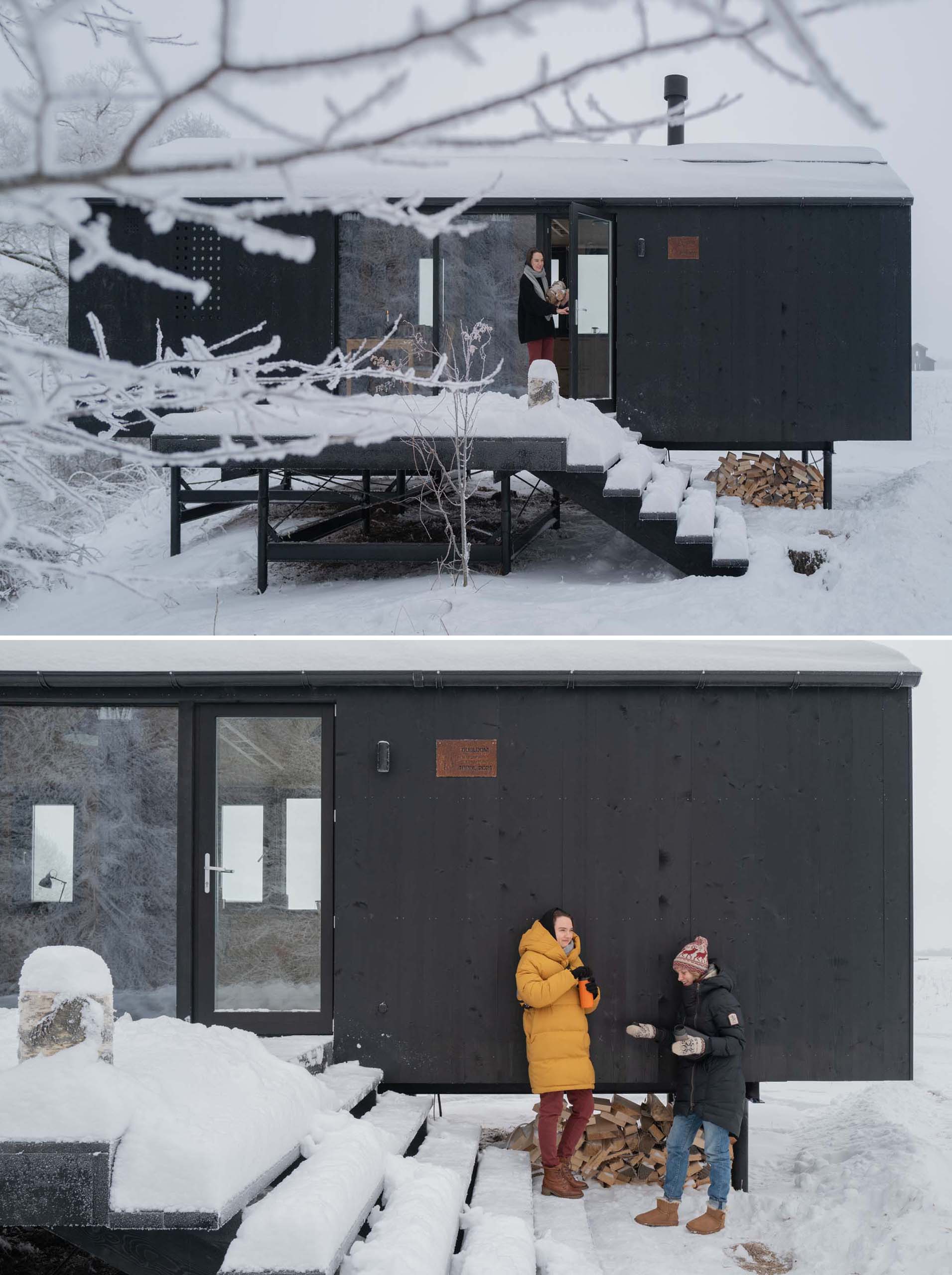 The 290 square feet (27sqm) cabin includes a bedroom, kitchen, living room, bathroom, and dressing room, all of which were prefabricated offsite. A large window provides a unique view of the outdoors while allowing ample natural light to flow through to the interior.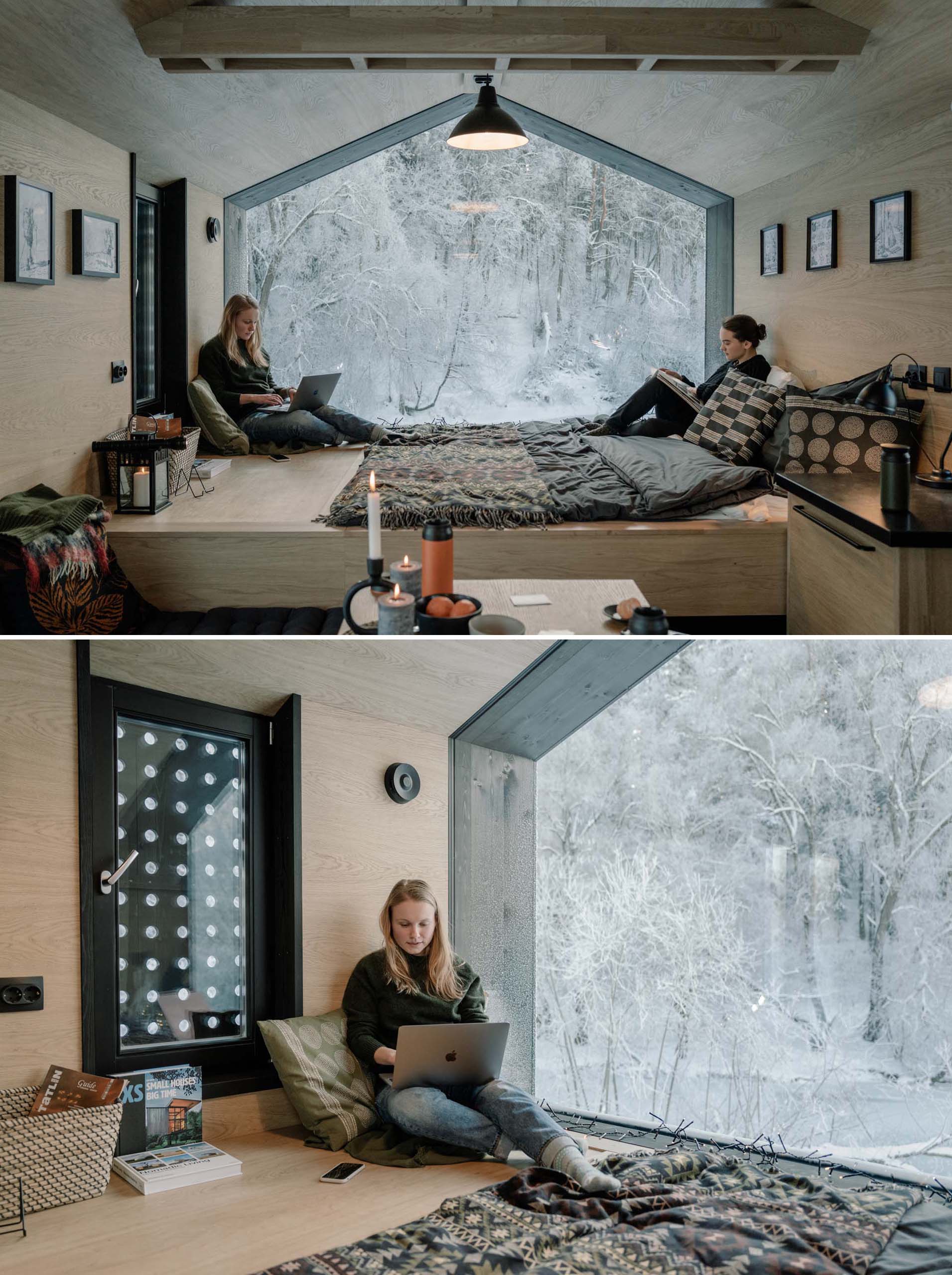 The interior features materials like natural oak, black metal, stone countertops, and glass. The open floor plan has a raised bed by the picture window, while a bench acts as a step and a seat for the dining area.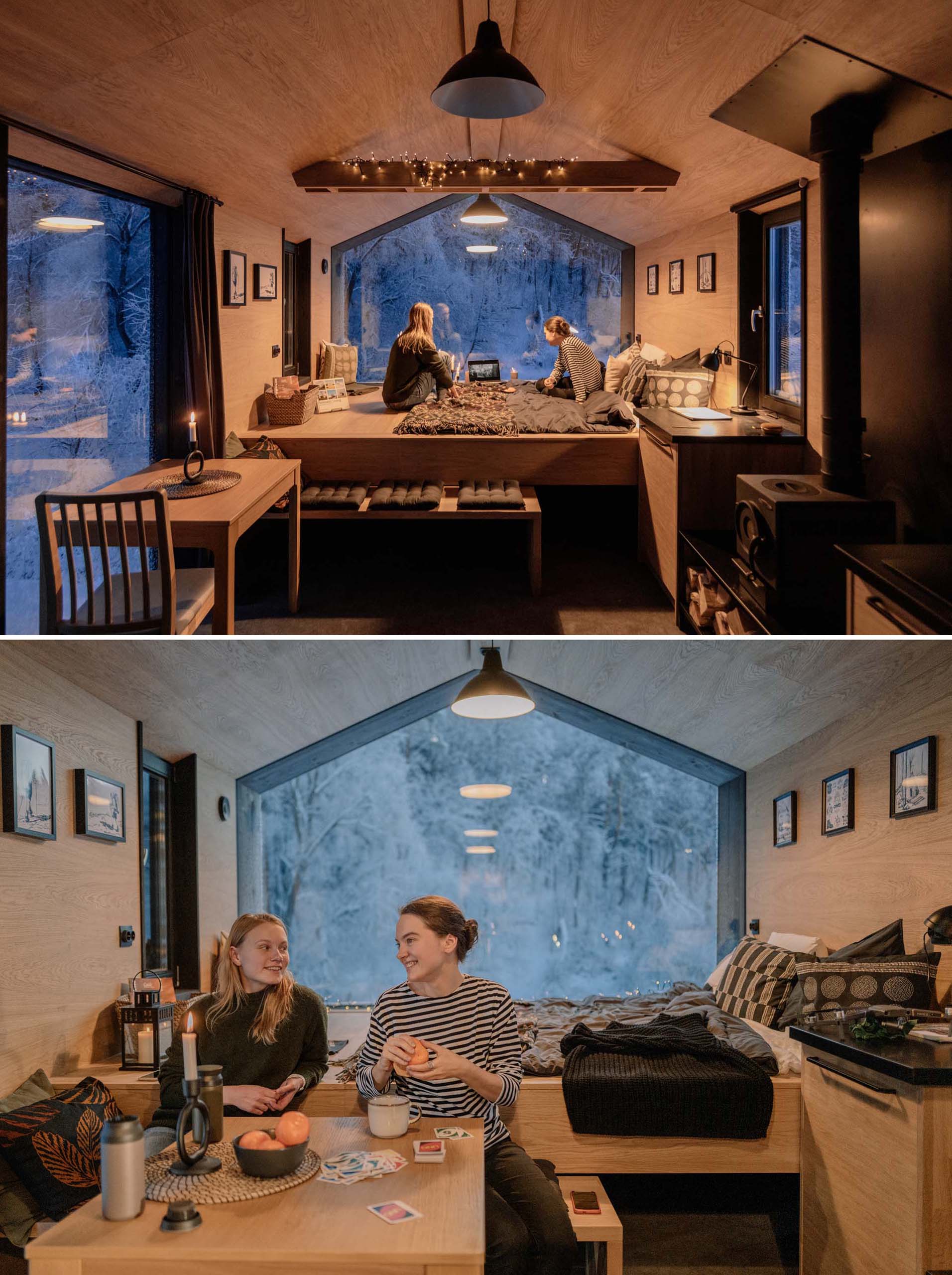 A small black wood-burning fireplace allows the interior to be heated on a cold day.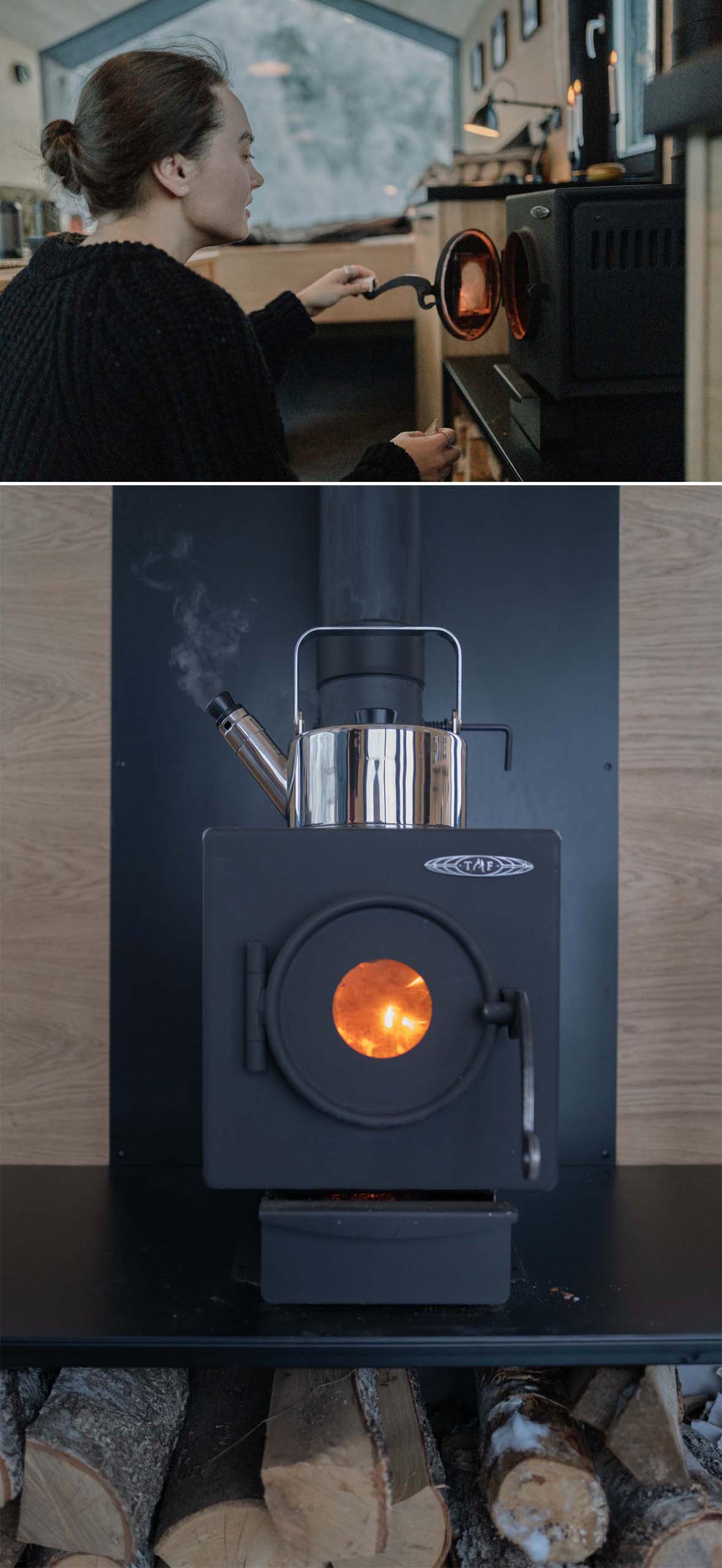 In the kitchen, the black countertop and hardware complement the nearby black fireplace and window frames.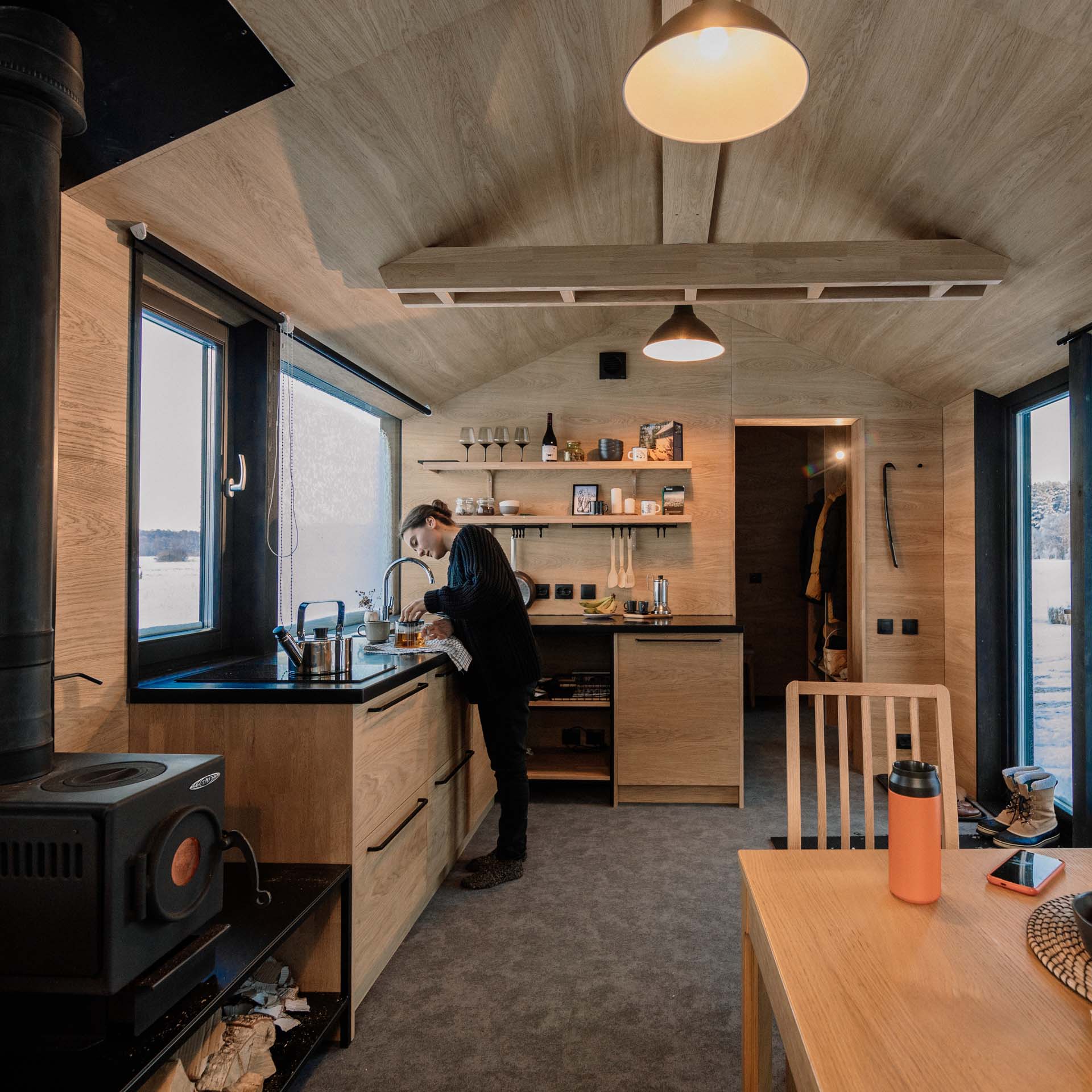 Here's a look at the sections and floor plan.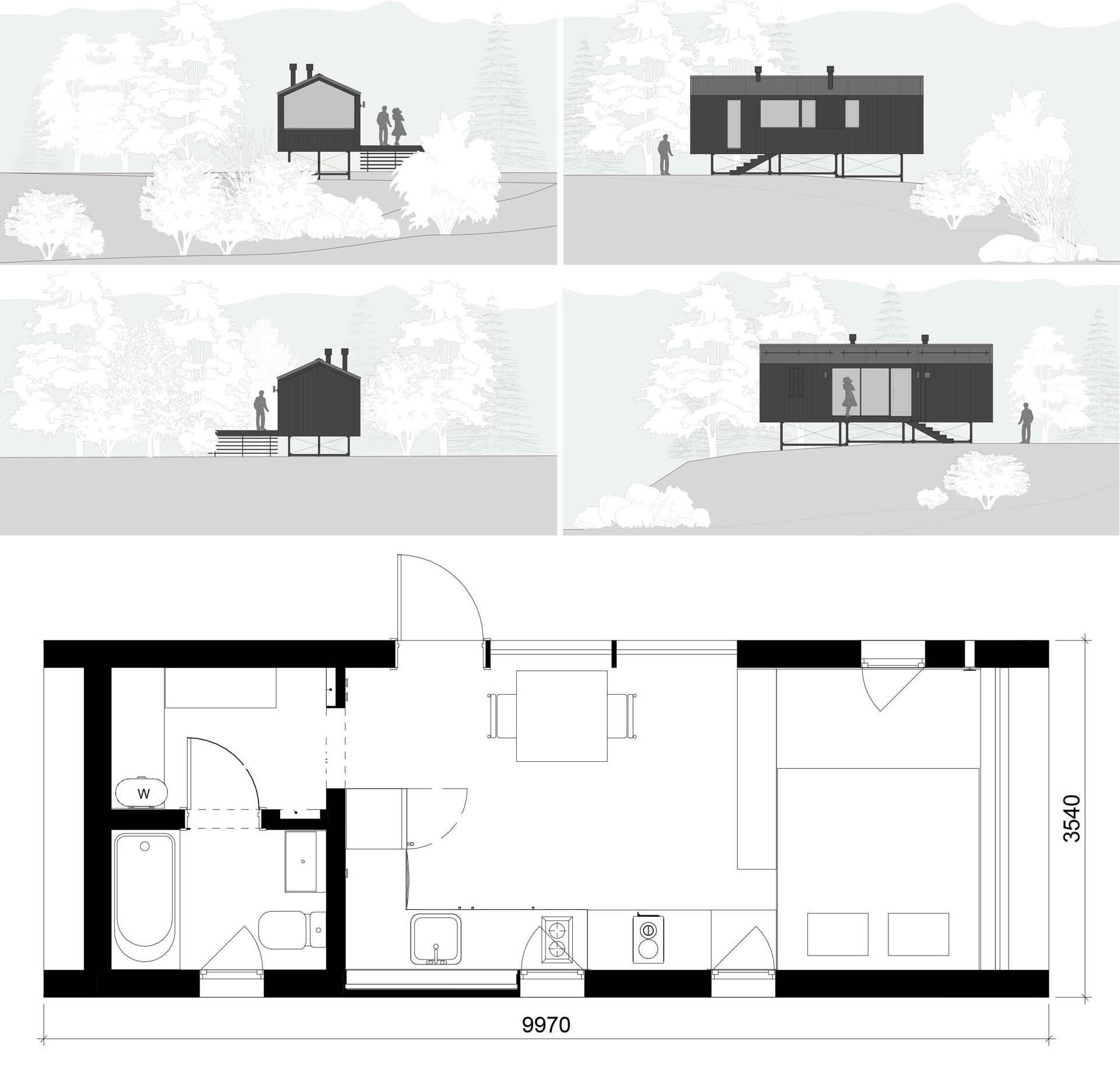 You can learn more about the modular home by watching the video below.
Photography by Arseniy Rossikhin
Source: Contemporist