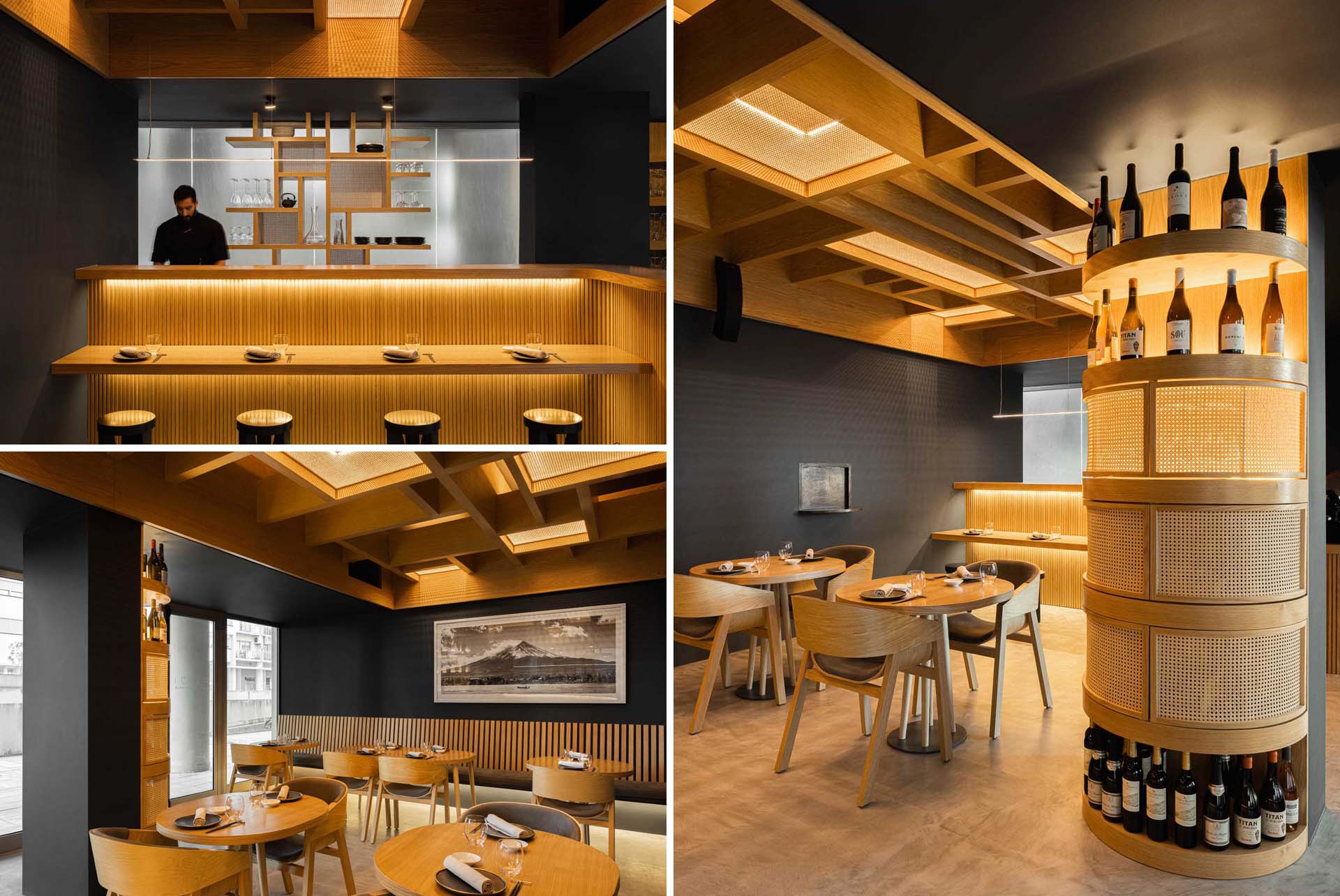 Sequeira Dias Arquitectos has recently completed the interior of FUJI restaurant in Ponta Delgada, Portugal, which showcases an interior of dark walls, wood accents, and LED lighting.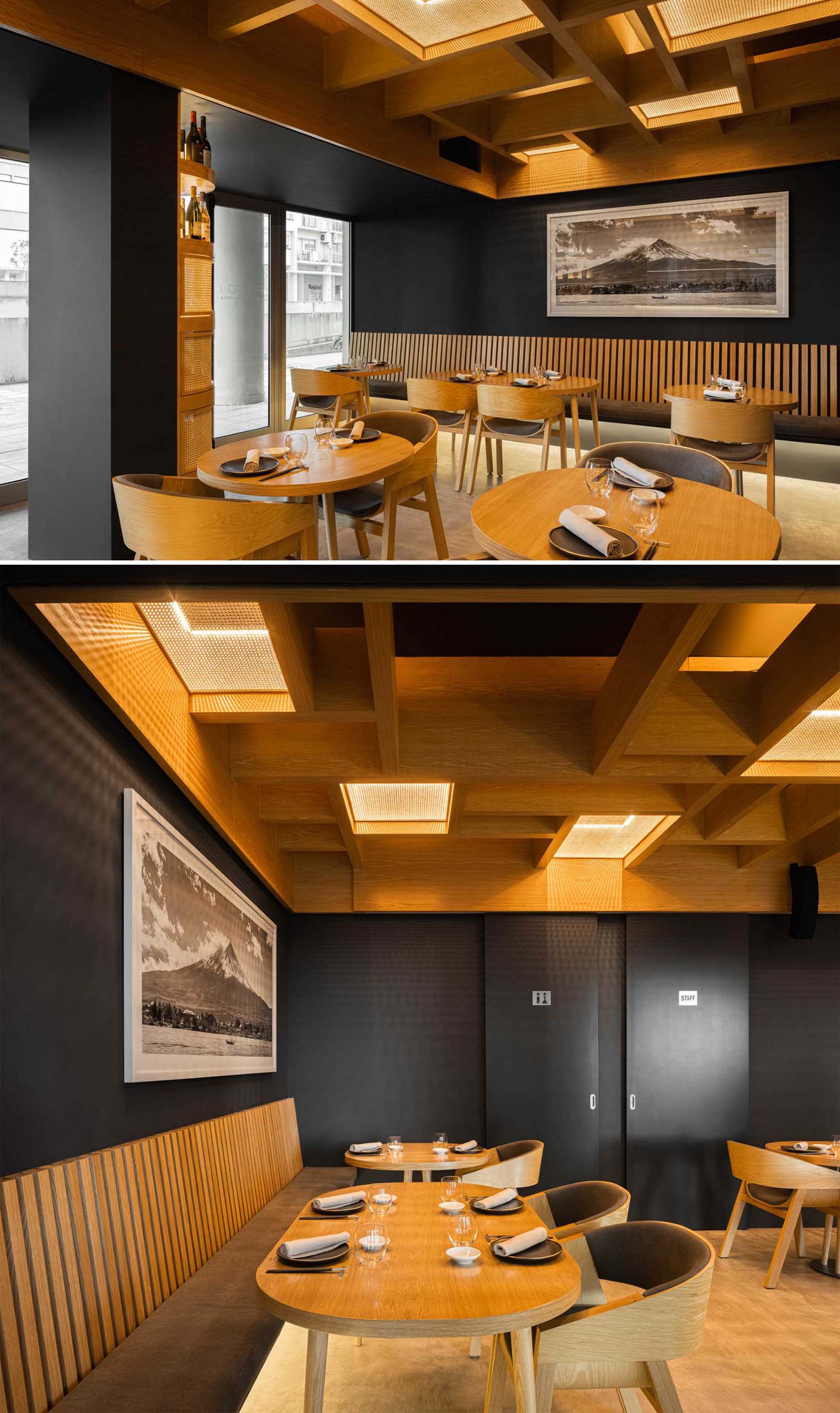 The designer's approach was to combine Japanese and Portuguese elements to create a simple and sober restaurant, characterized by the use of American oak wood furnishings, and of anthracite grey walls and ceilings.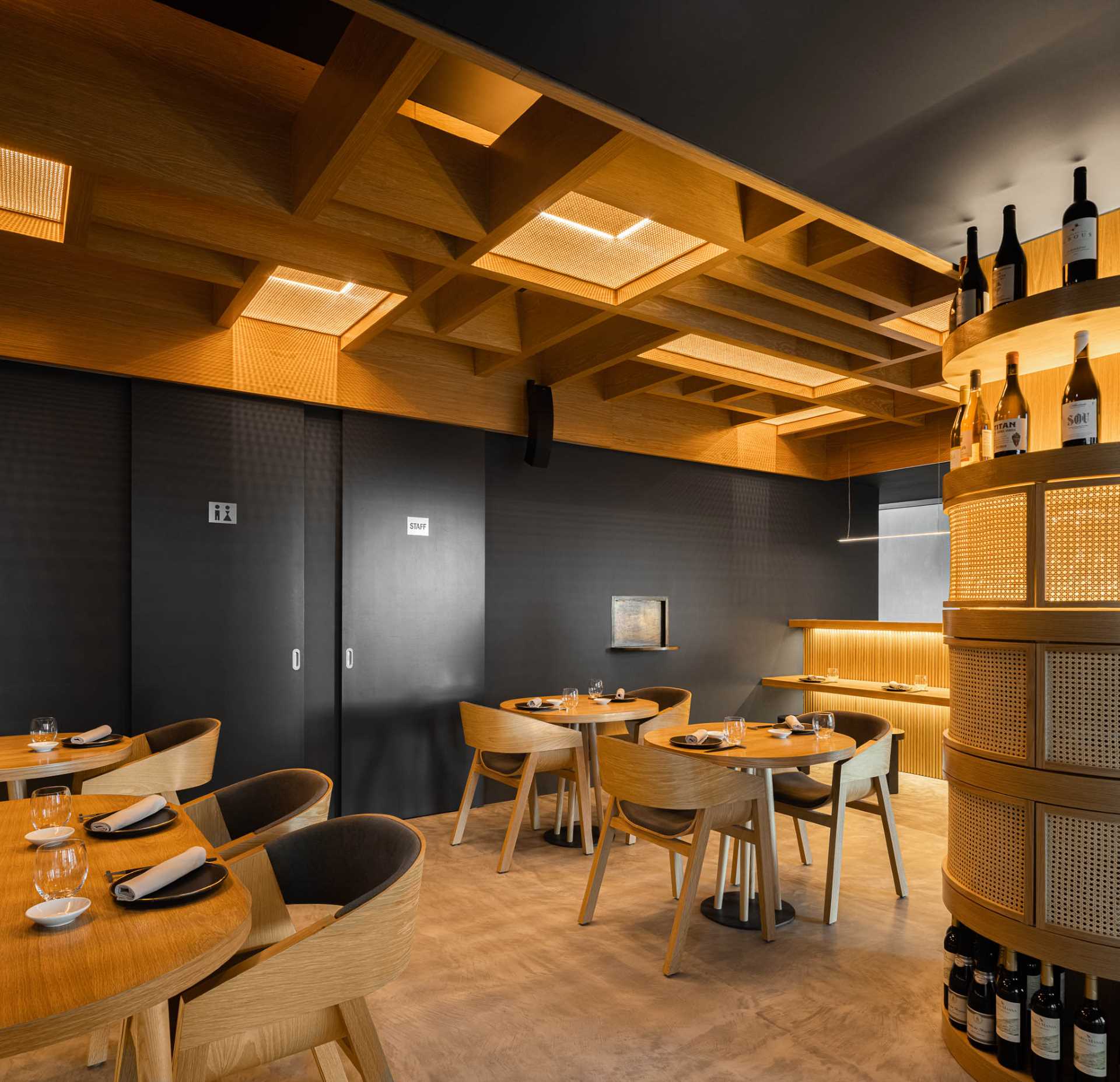 The dining room's wood ceiling presents itself as a hollowed-out uneven orthogonal grid. Through the rectangular
voids, the restaurant becomes animated by multiple light-shadow effects created by hidden LED lighting.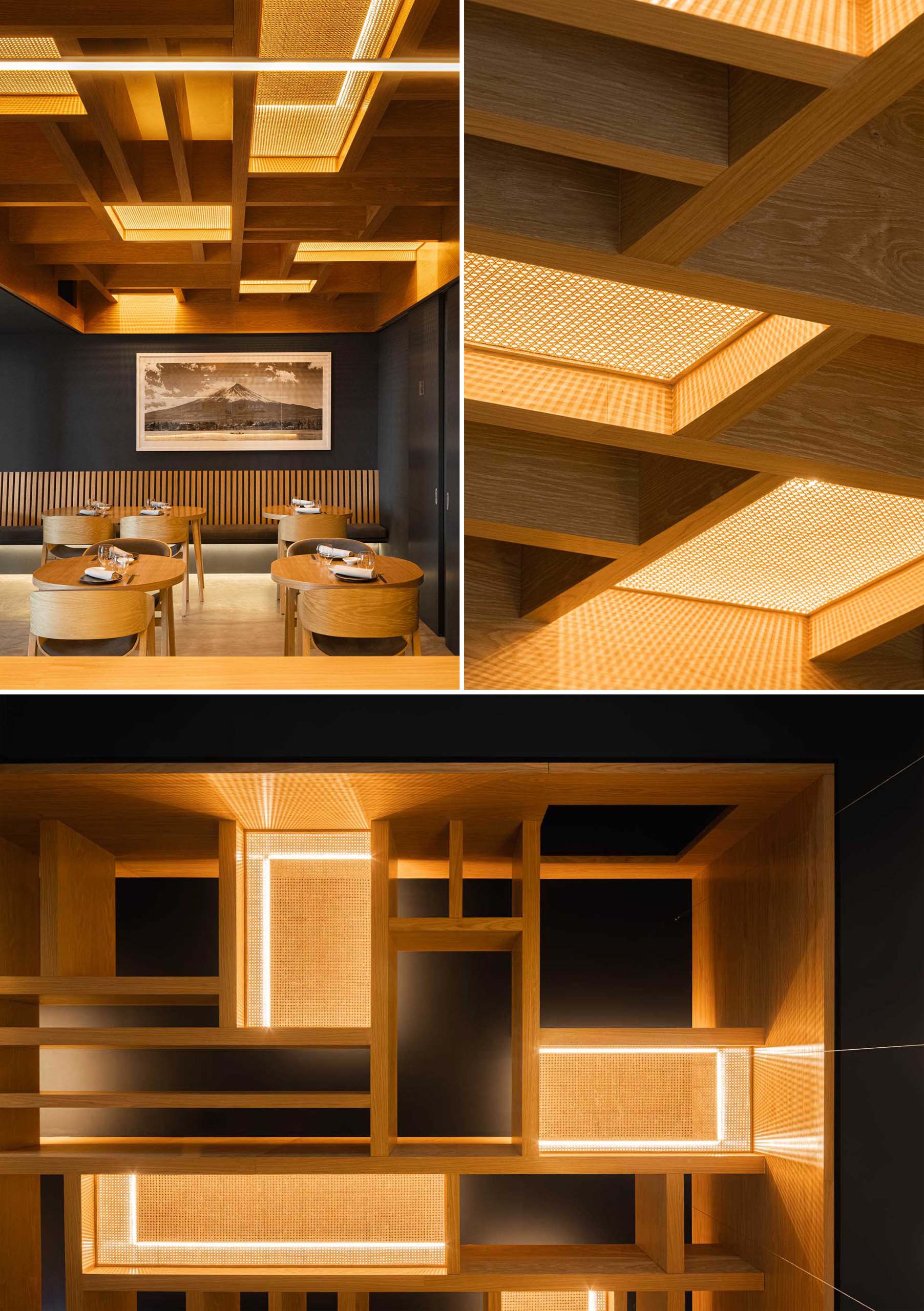 Some of the panels in the ceiling grid are filled with straw, complementing the straw panels used within the wine rack and on the display that precedes the sushi preparation counter.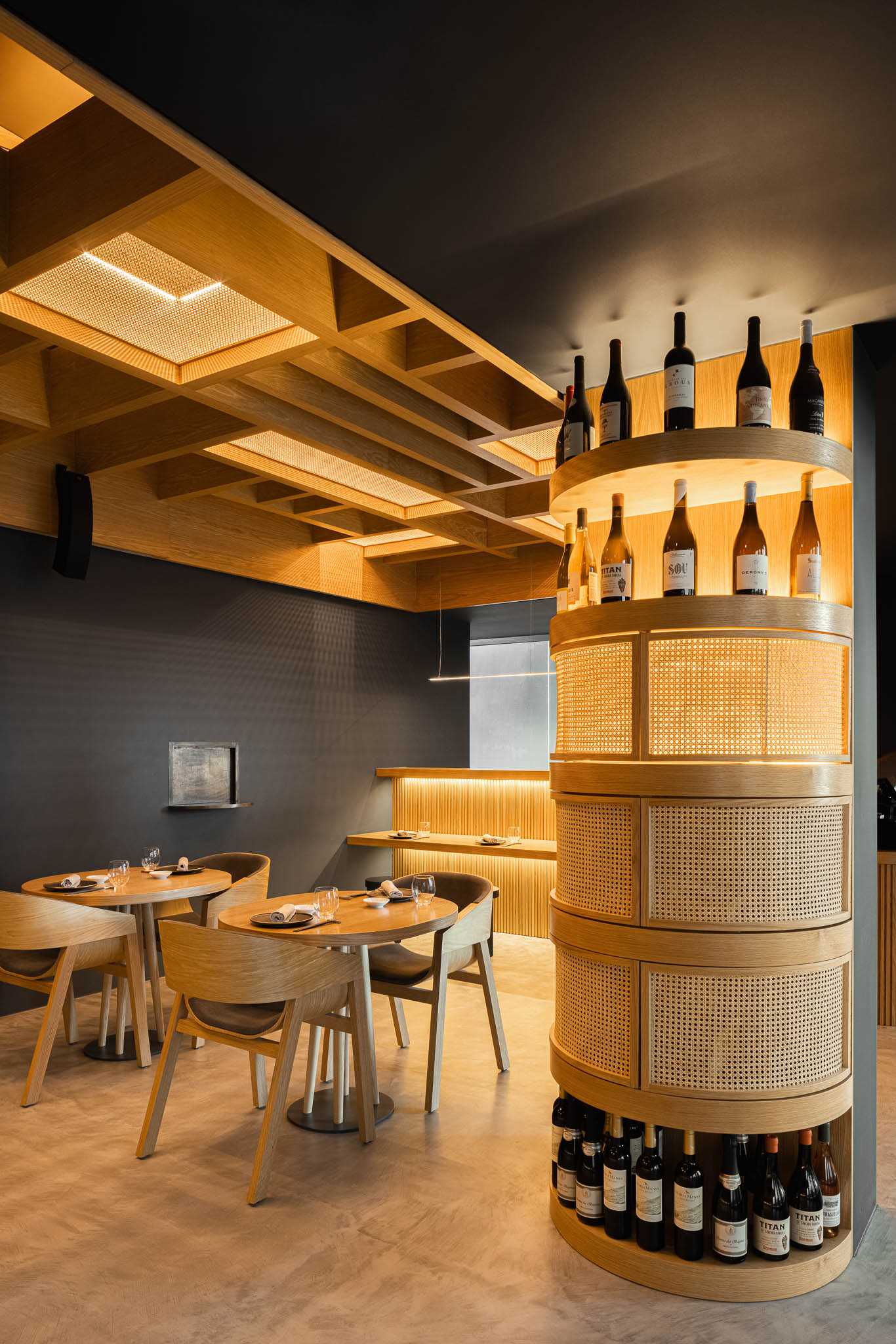 The anthracite grey hue of the walls was chosen to represent the mist and fog that often blanket Azorean landscapes of Portugal, while the abundance of wood evokes the lines of trees and dense forests that have dotted the Azores islands since the 19th century.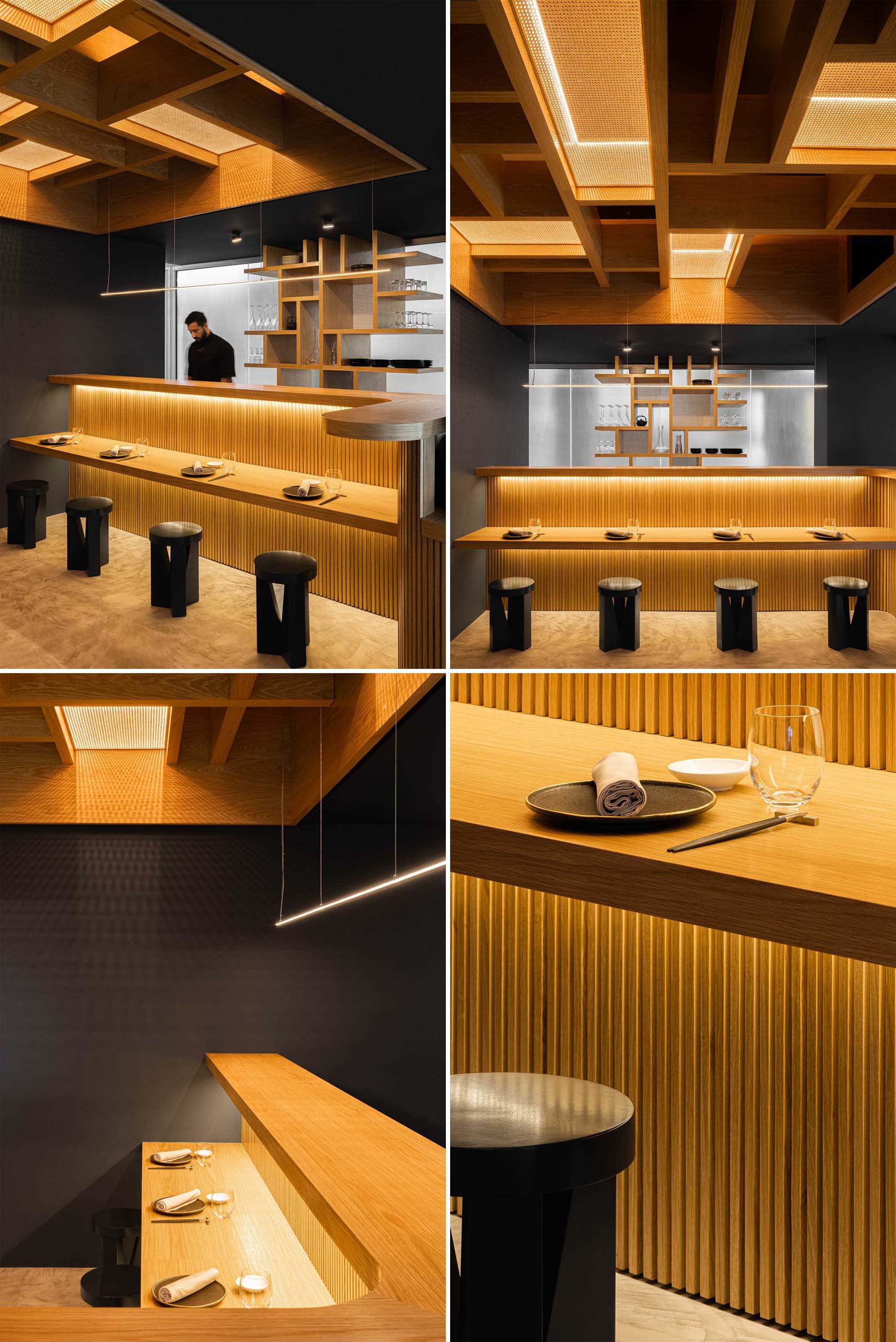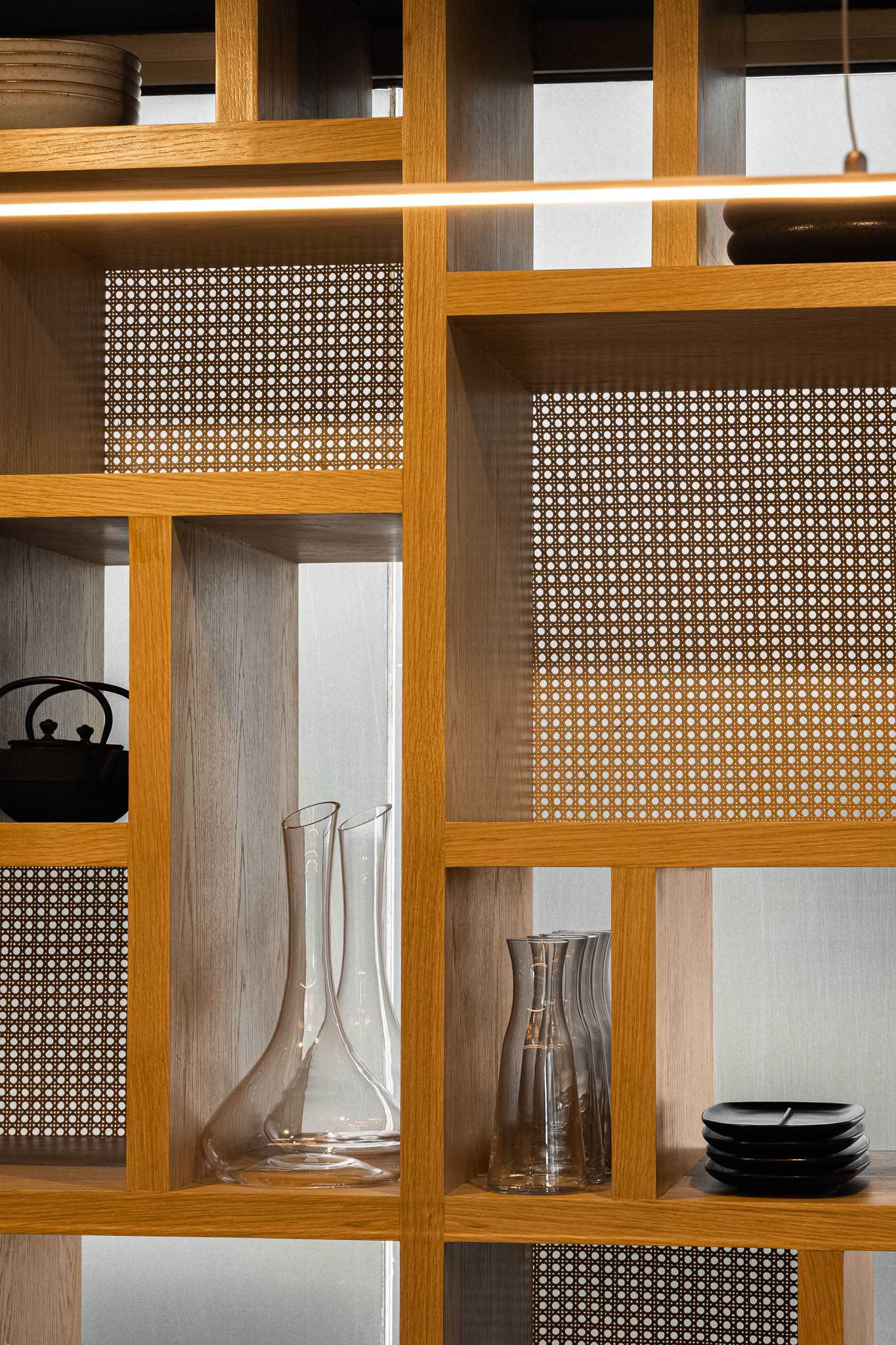 Photography by Ivo Tavares Studio | Architecture and Interiors: Sequeira Dias Arquitectos (Main Architect: Rodrigo Sequeira Dias) | Construction: Porta-R | Carpentry: Capintaria 25 | Engineering: Catarina Lima
Source: Contemporist