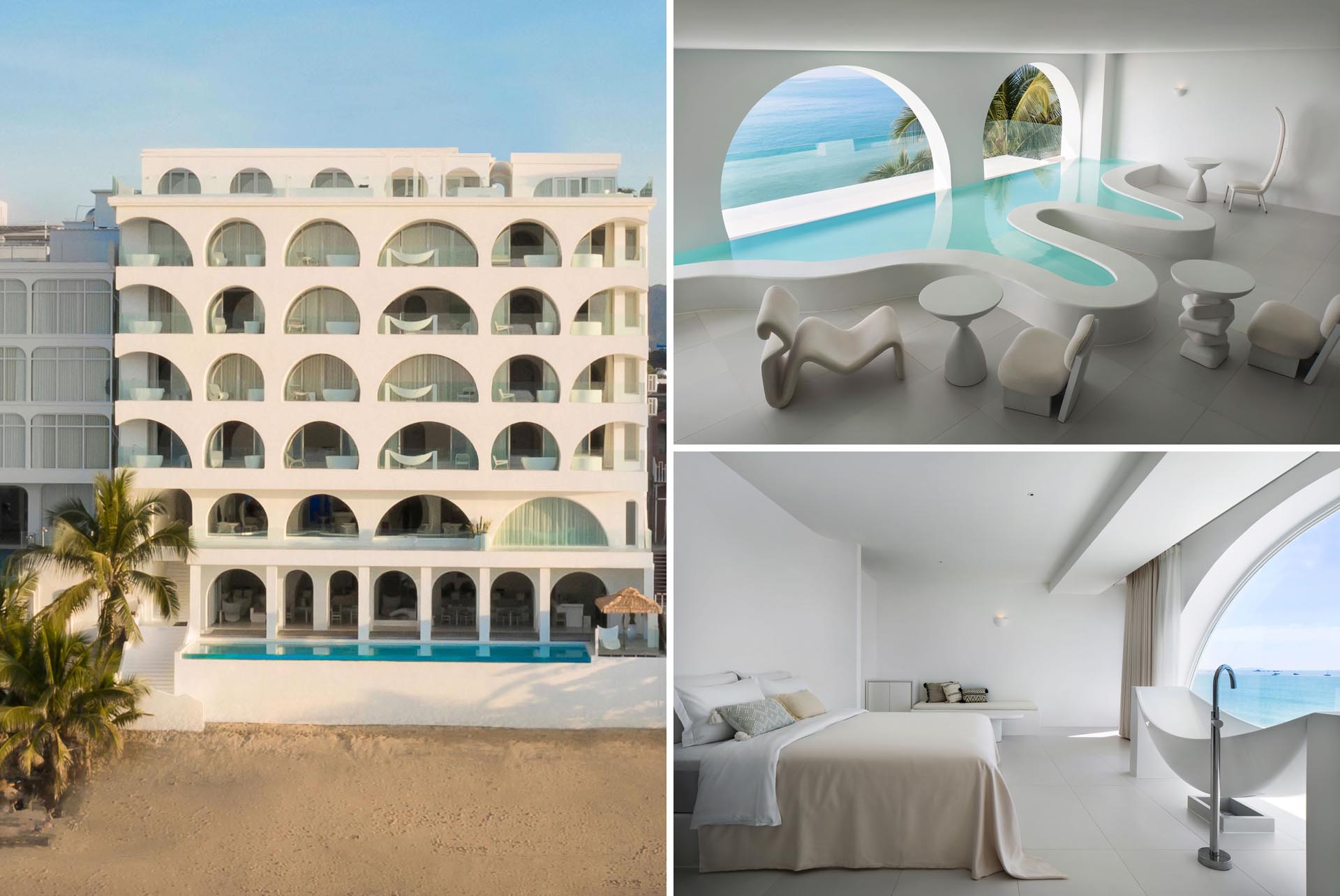 GS Design has recently completed the Sumei Skyline Coast Boutique Hotel, that's located in a popular tourist attraction area of Sanya, China.
The minimalist, white design of the hotel has been inspired by the blue ocean and its crashing waves.
Let's take a look around the hotel…
The Exterior
The hotel rests right on the beachfront and showcases differently sized arches, glass railings, and a minimalist exterior with a white finish.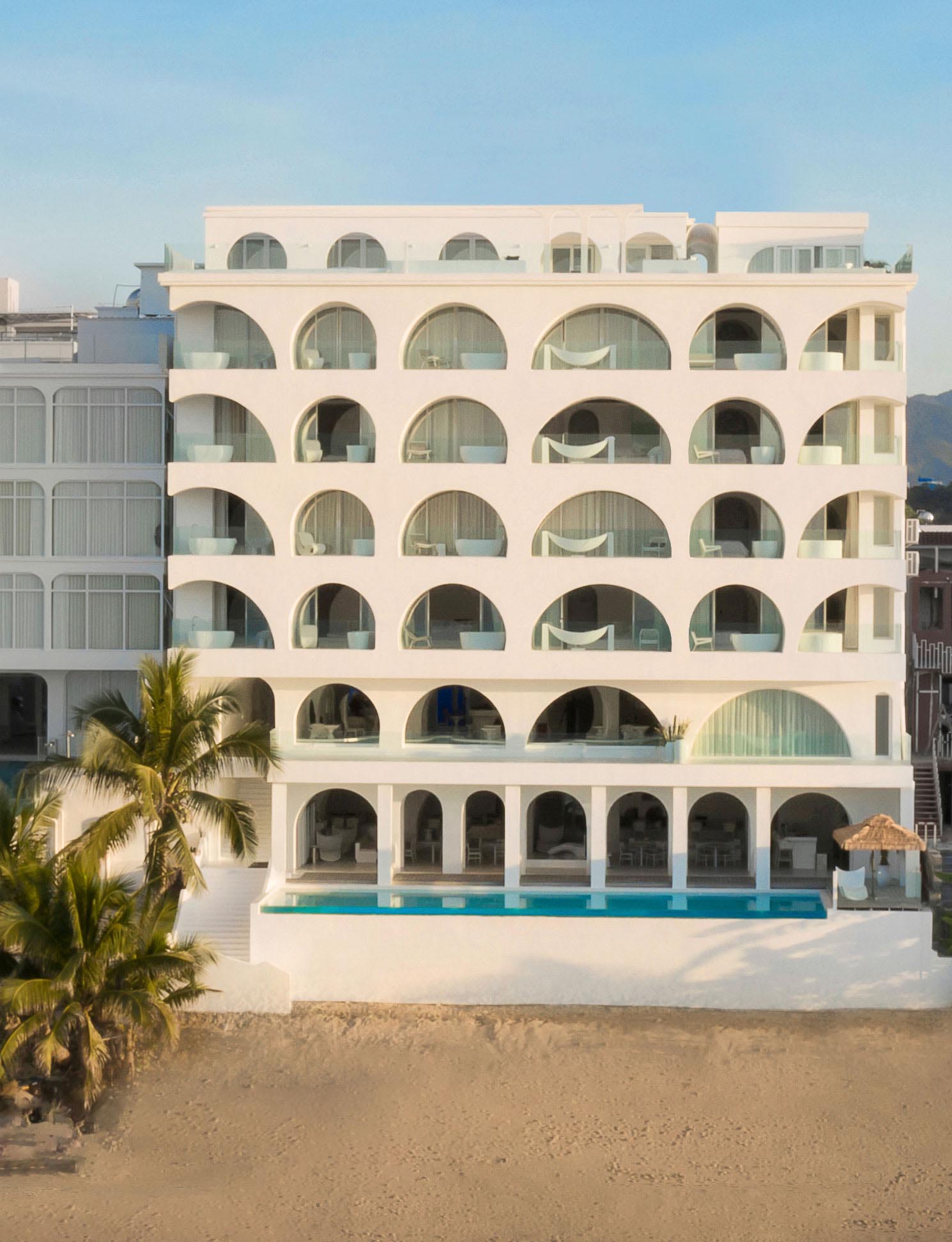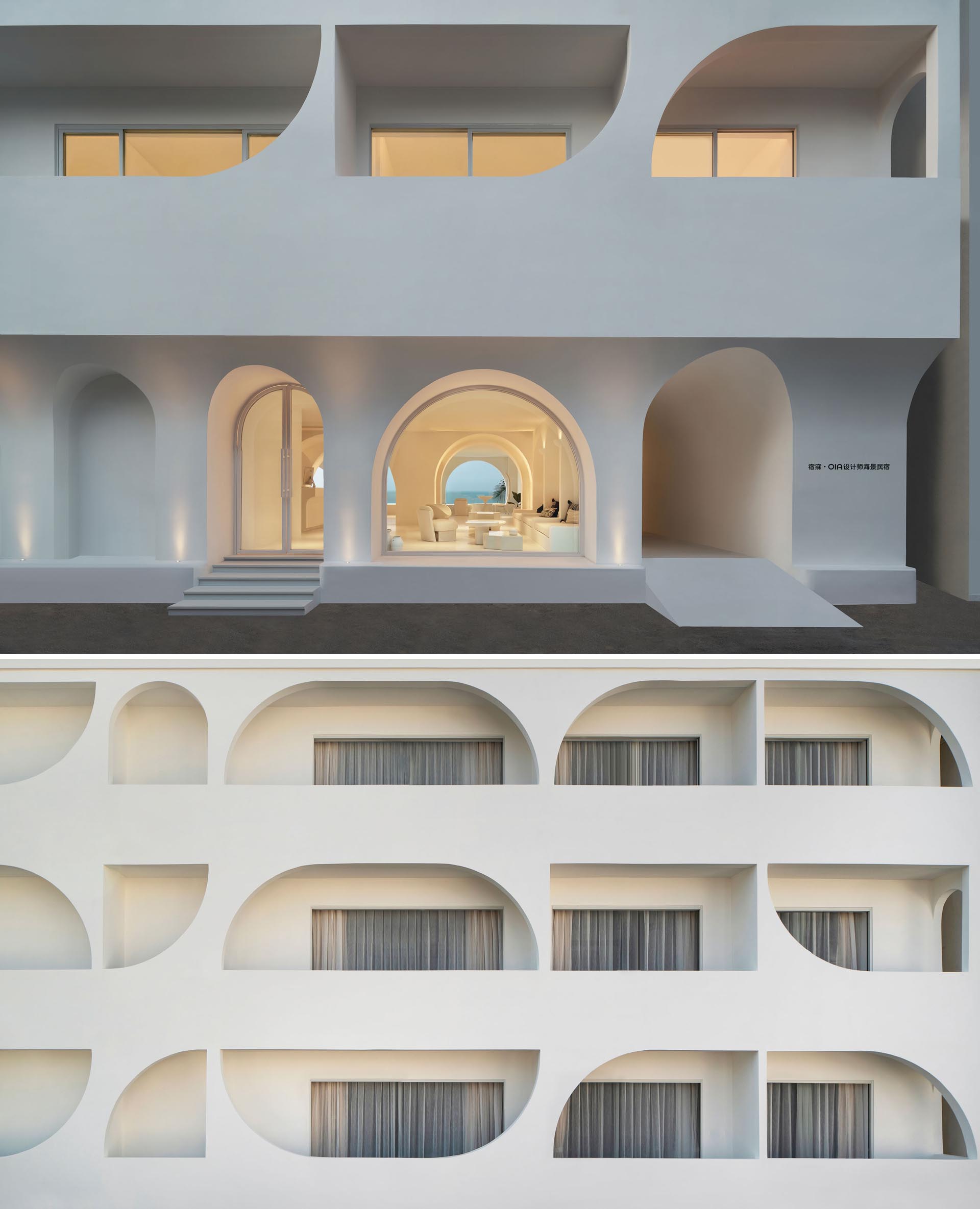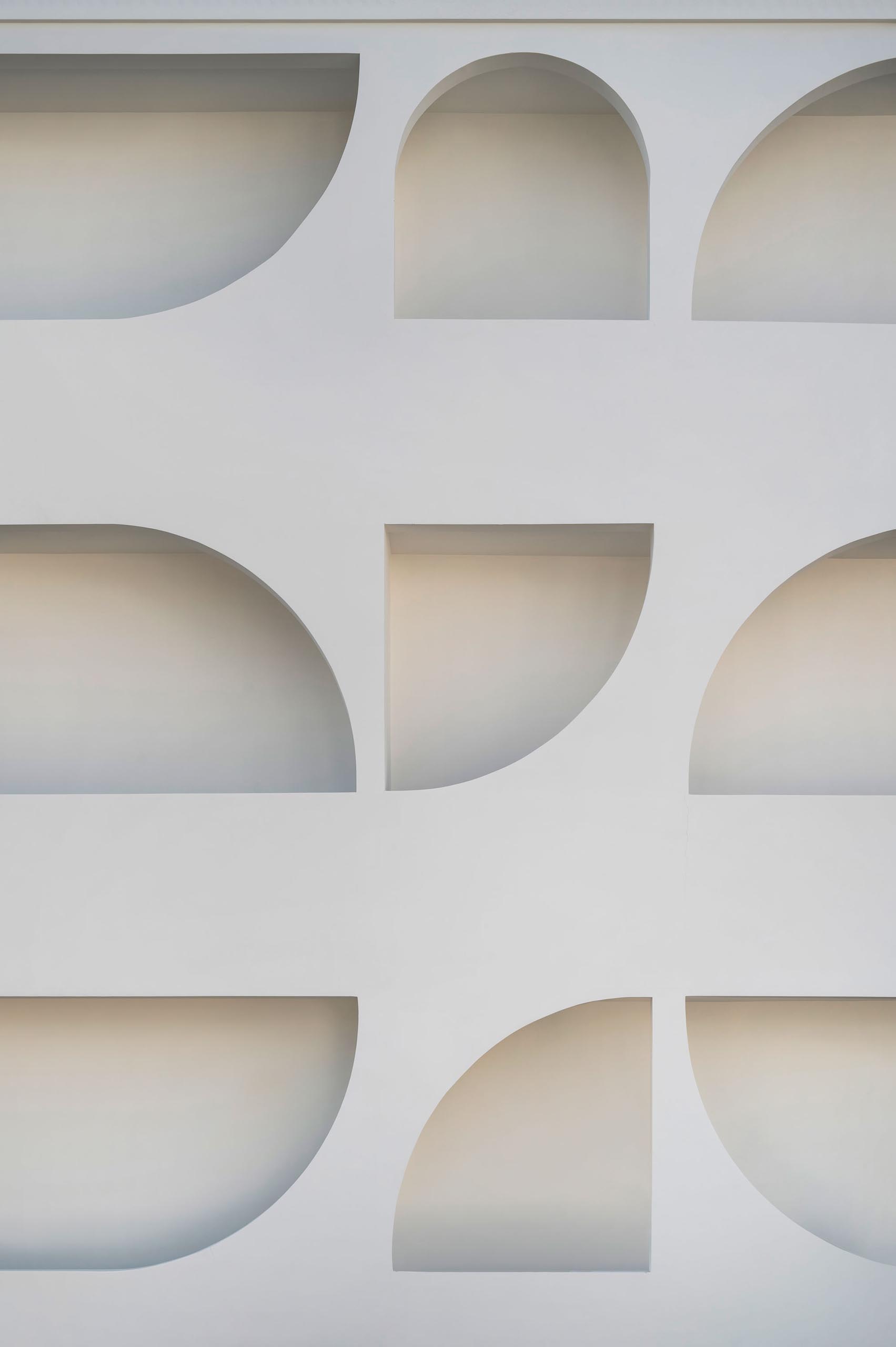 The Social Areas
The hotel lounge includes a reception area, seating, and a shallow water feature inspired by the winding coastline.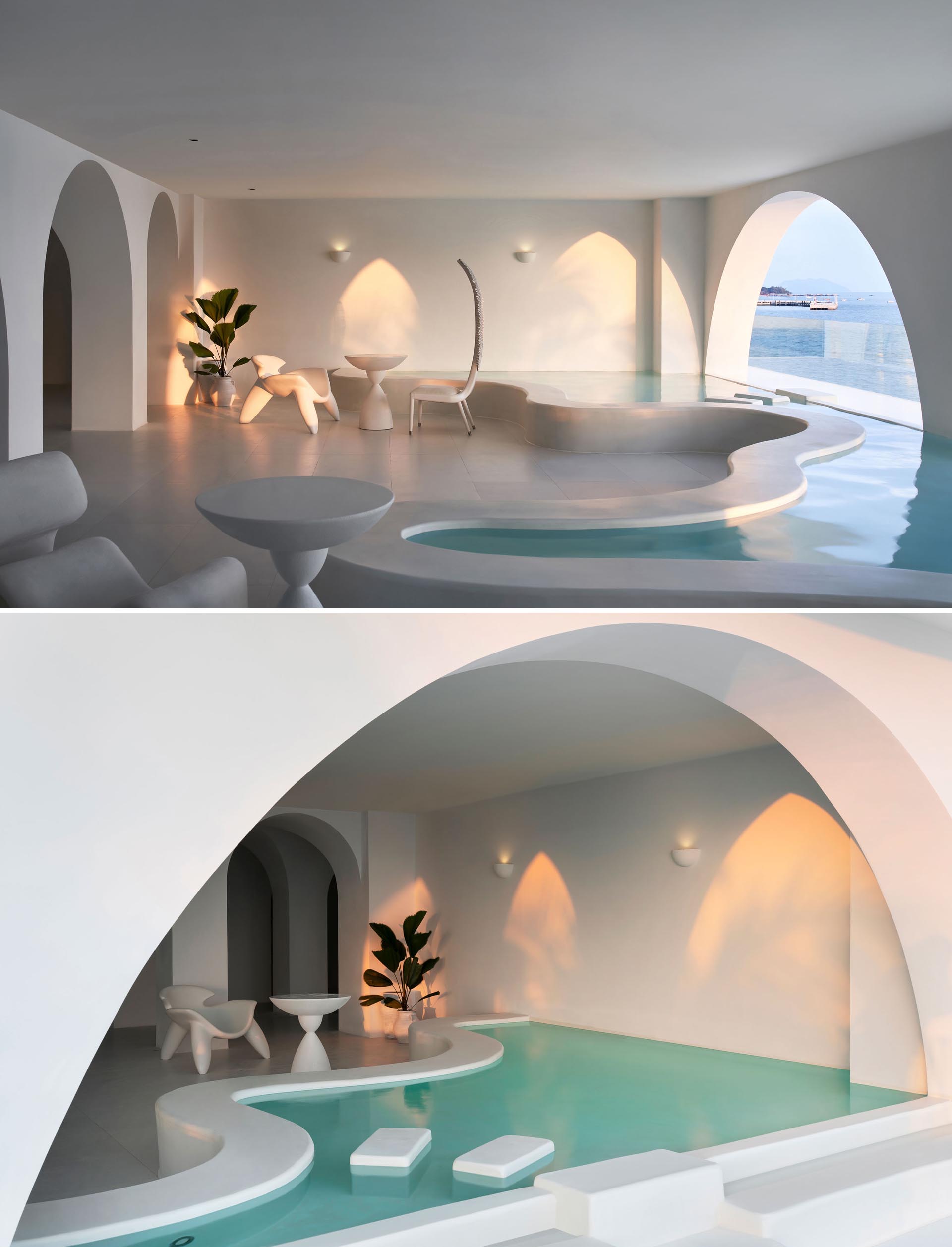 A secondary rooftop gathering space also includes a shallow water feature that works as a mirror of the sky. Stone steps and the sunken seating area round out the area, while built-in seating and the arch installation forms the perfect spot for photographs.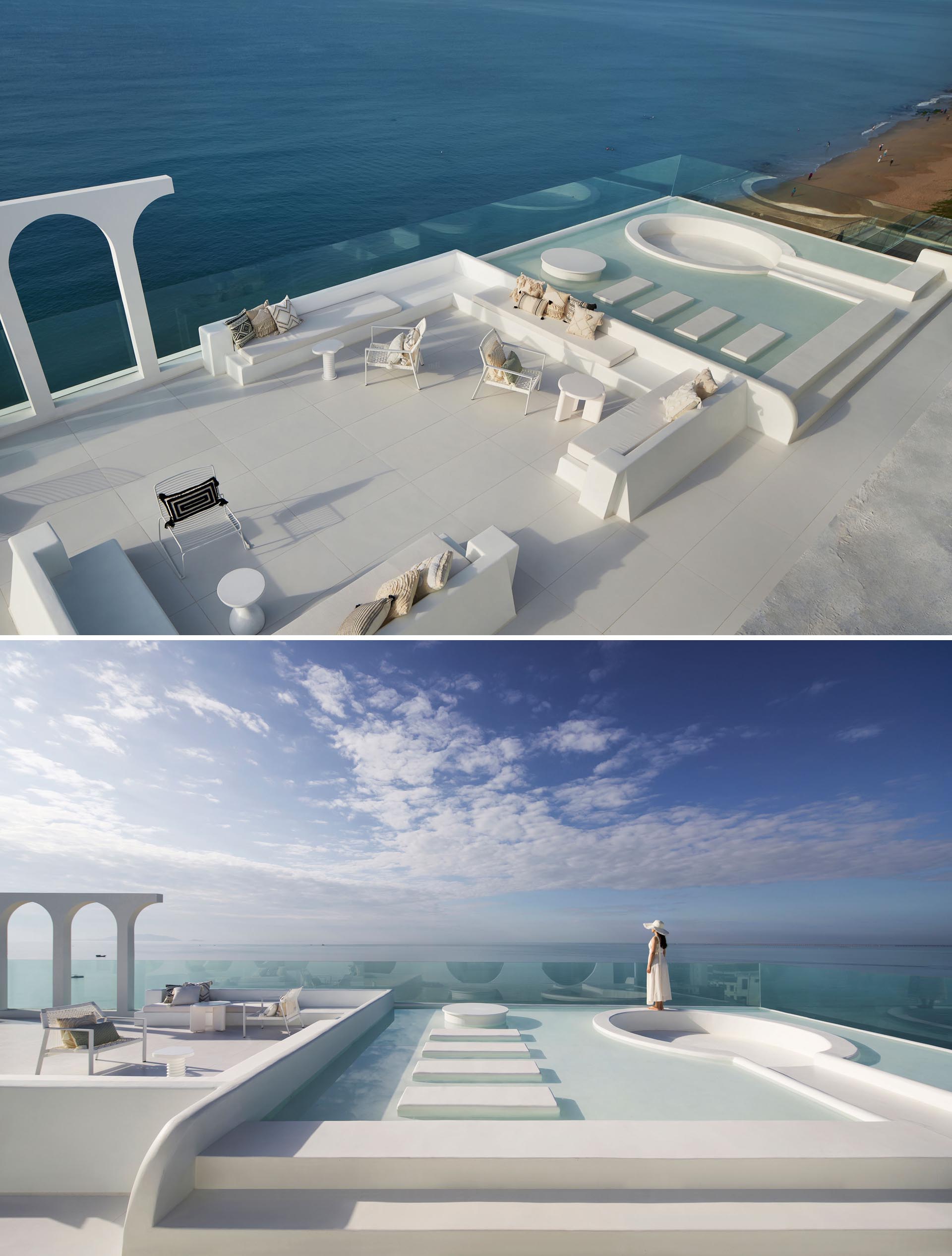 The Walkways
Geometric elements and high ceilings entice guests to walk throughout the hotel interior.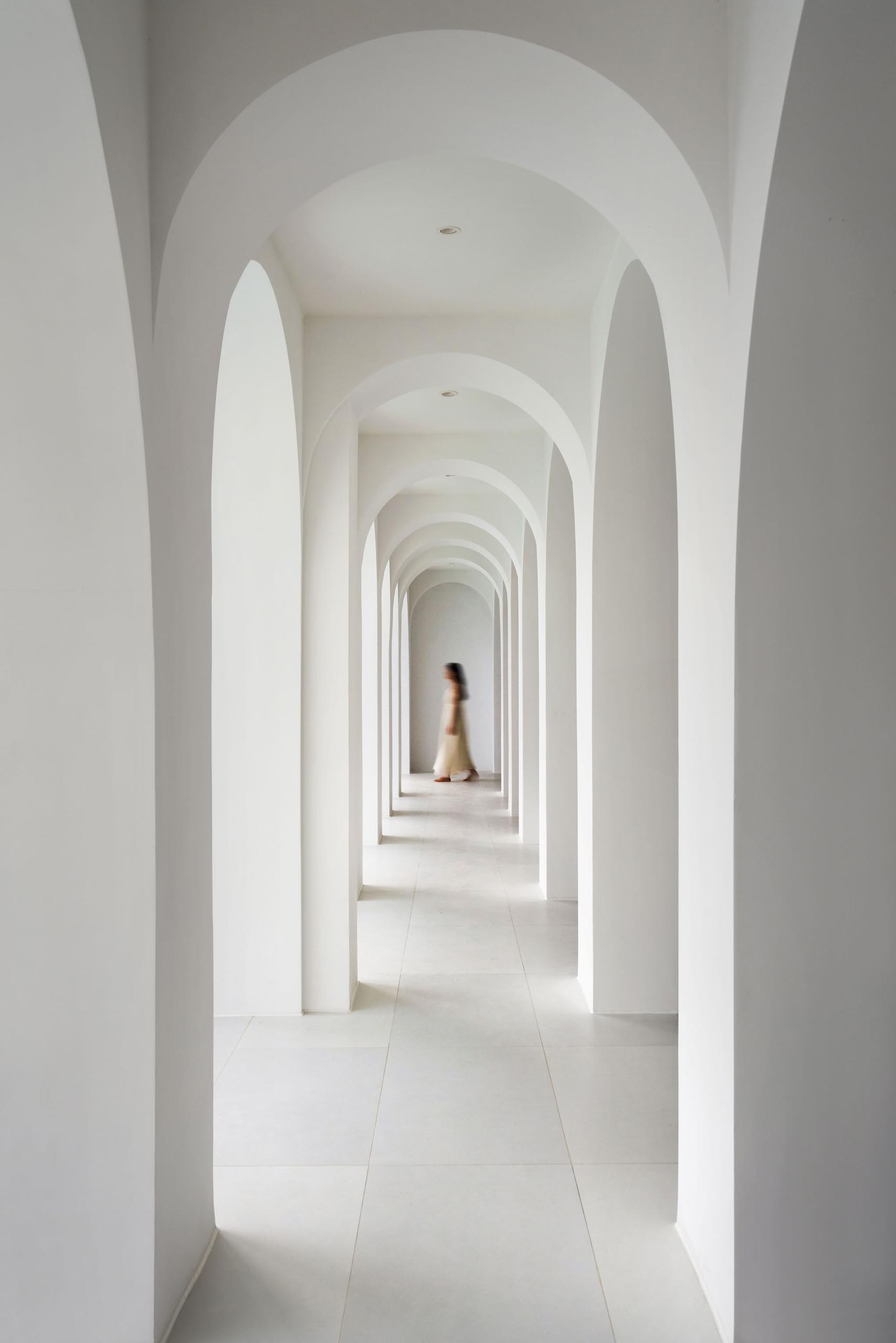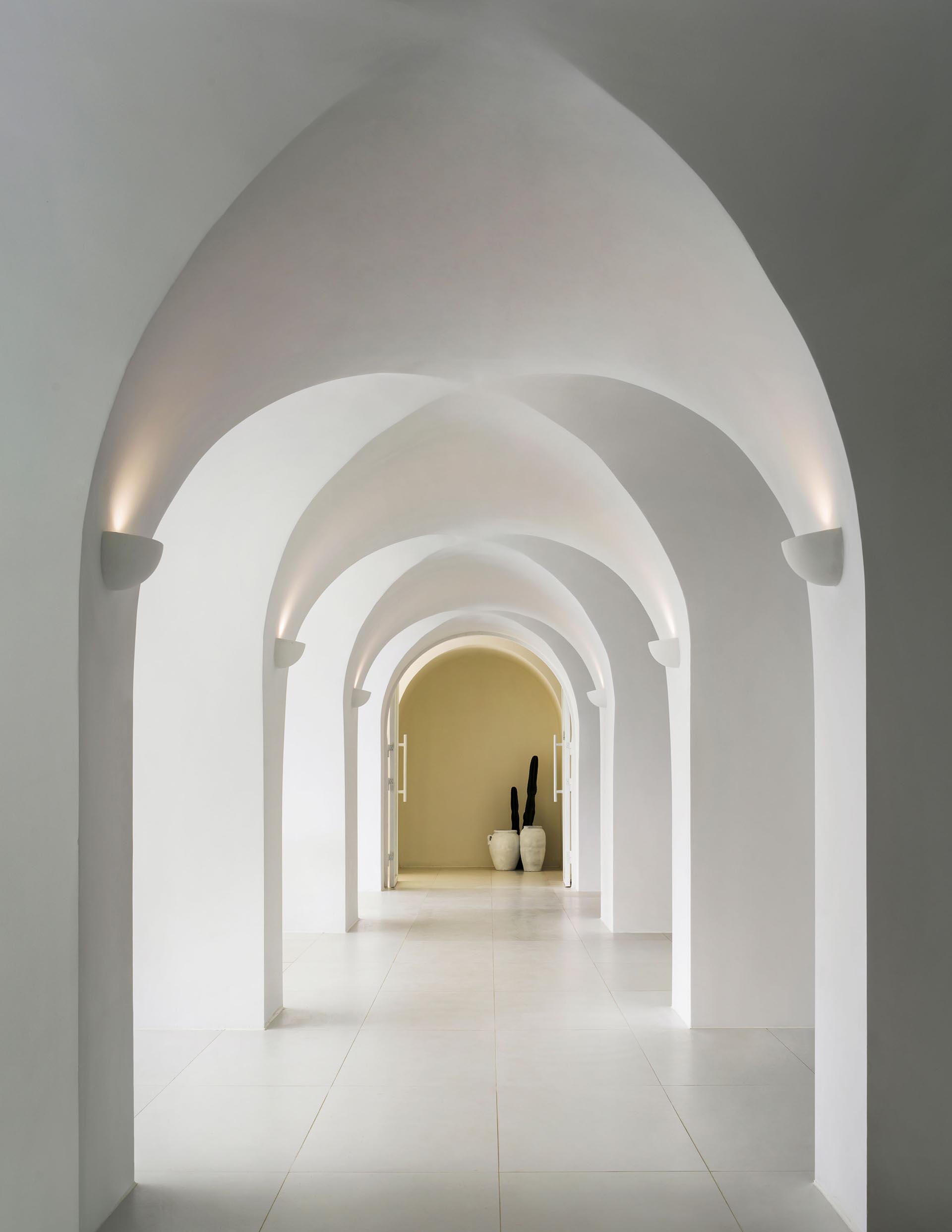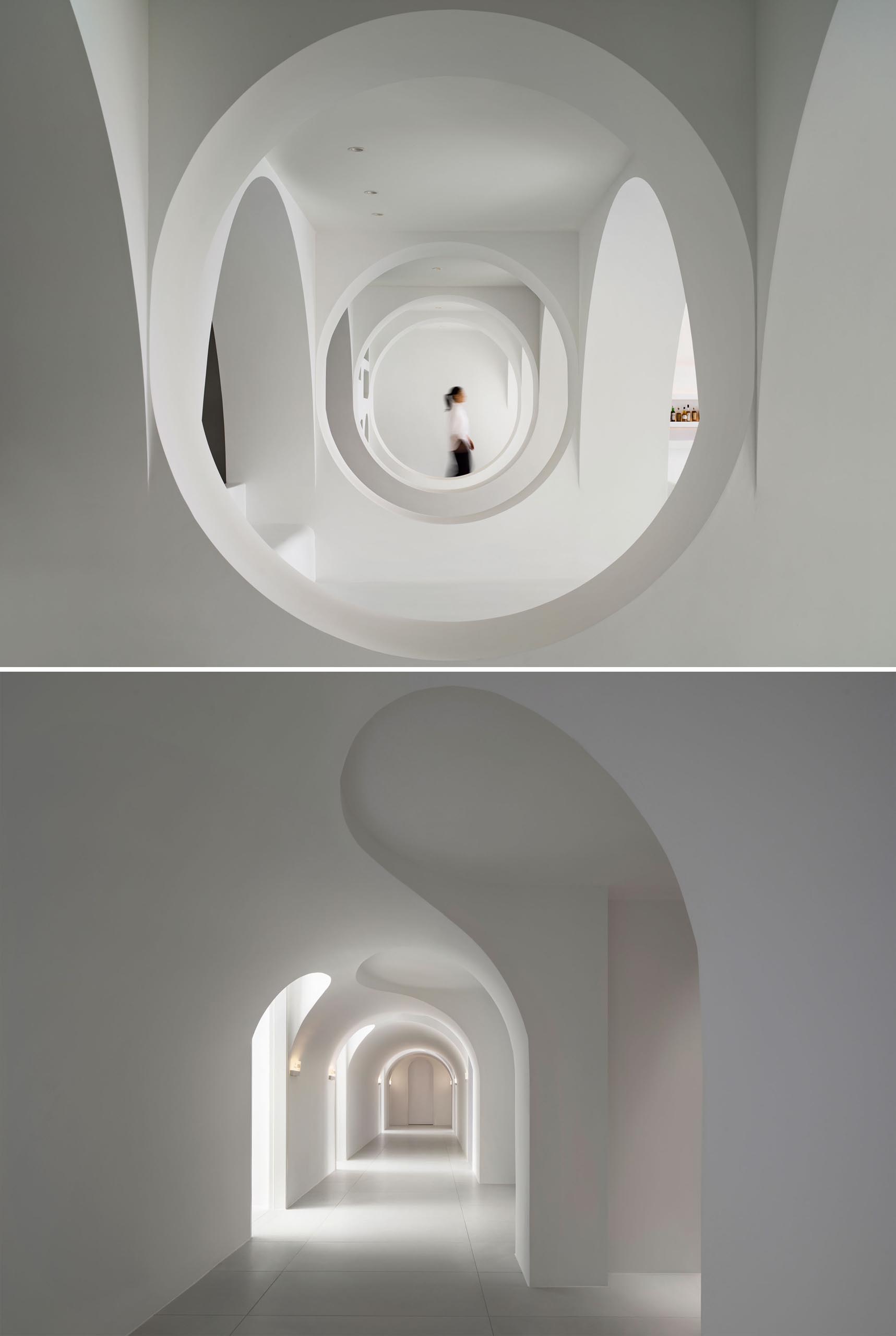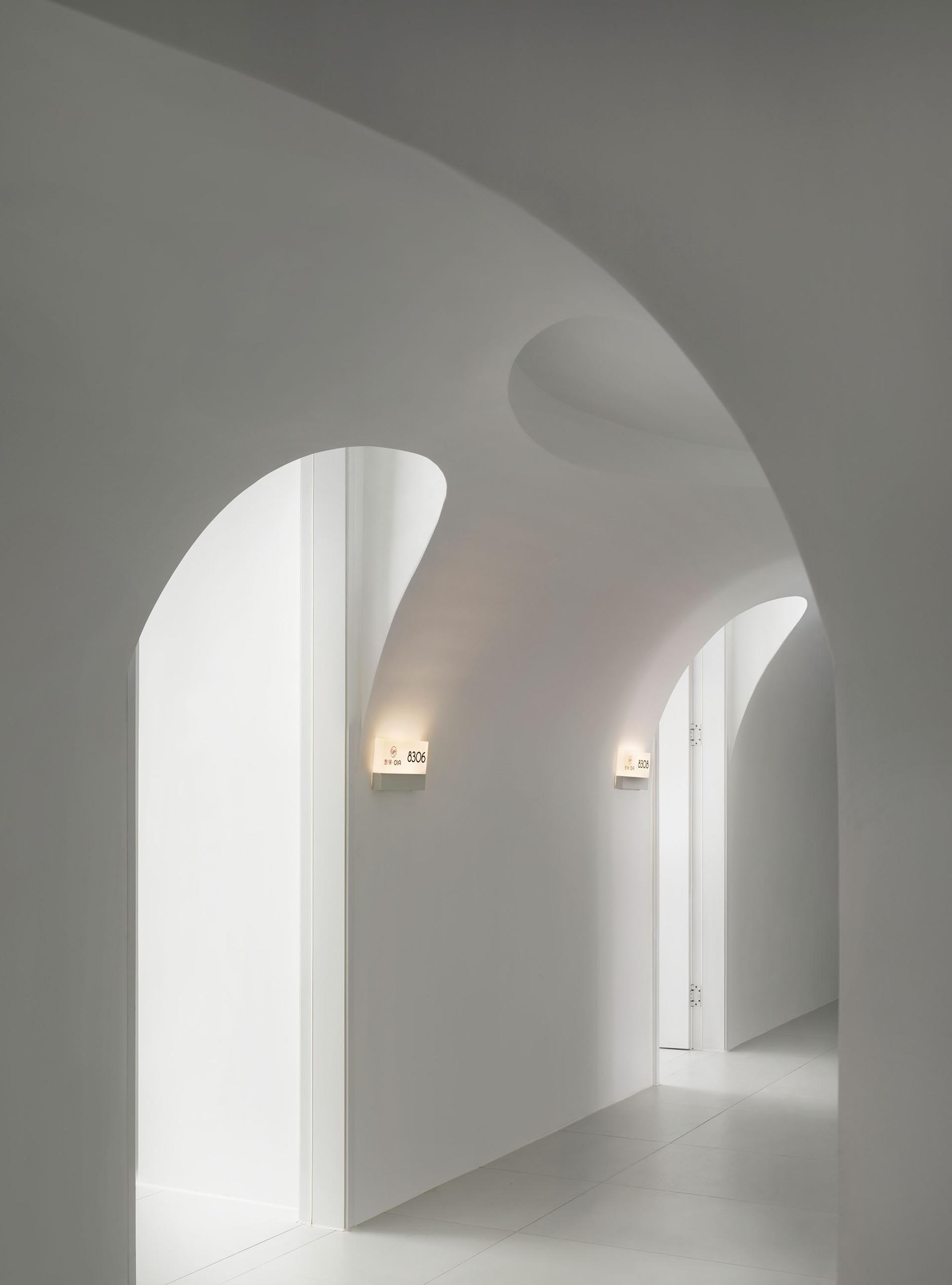 The Swimming Pools
The swimming pool and spa areas break up the white exterior and interior of the hotel and offer a refreshing pop of colour.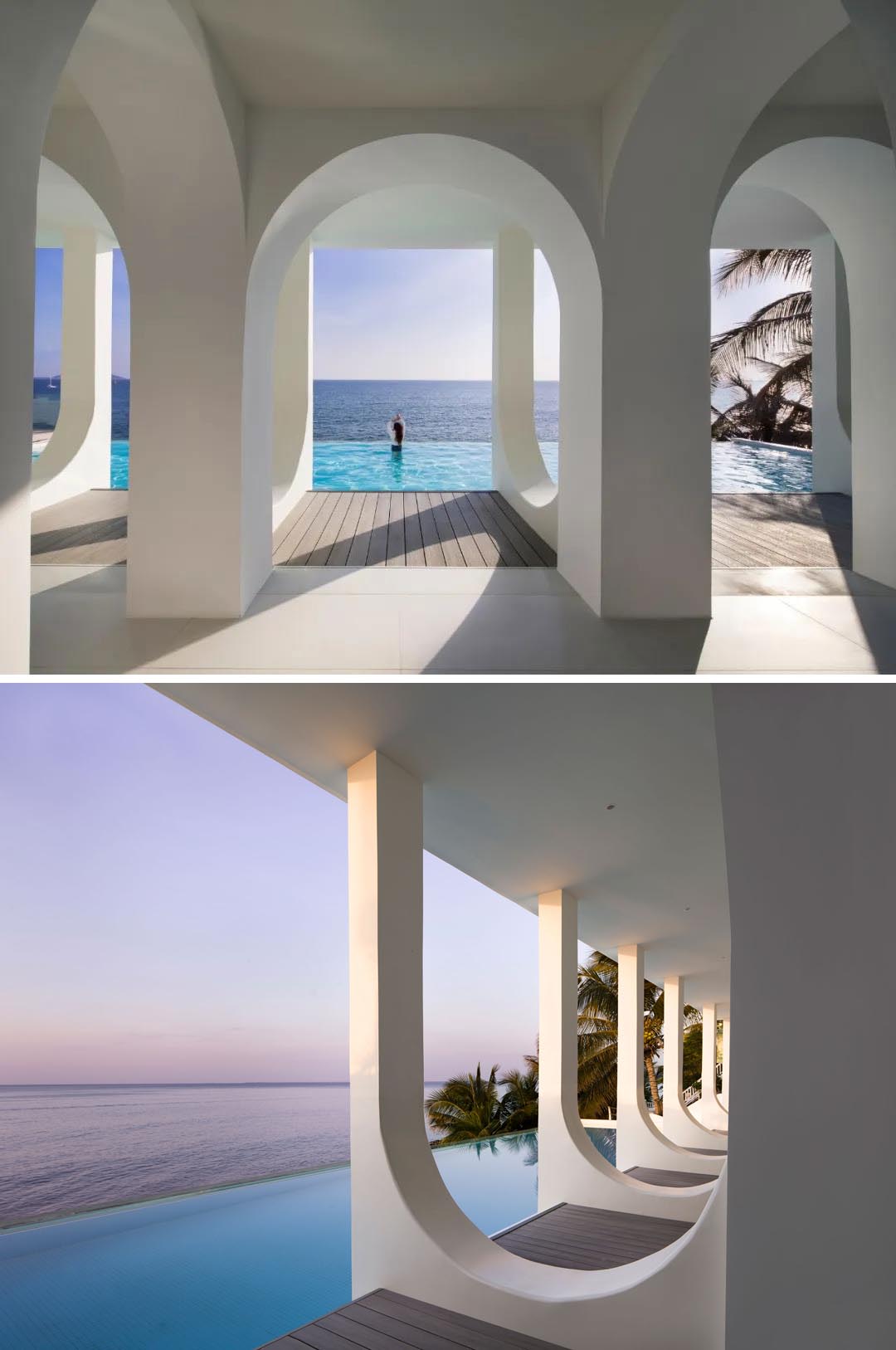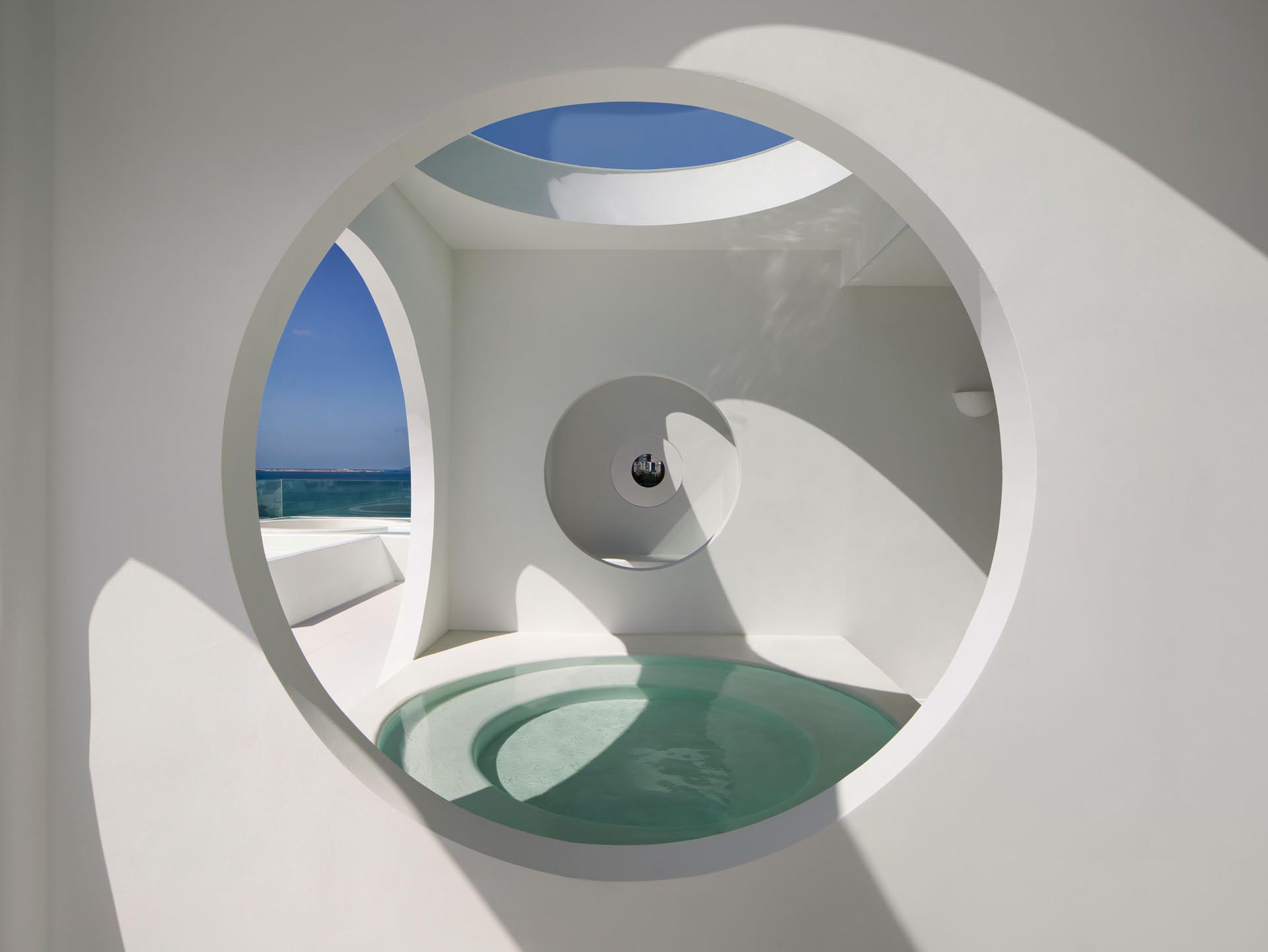 The Rooms
The geometric shapes continue through to the hotel rooms, where there's a variety of different interior designs. Some have arched ceilings and perfectly framed bathtubs, while others include skylights and circular windows.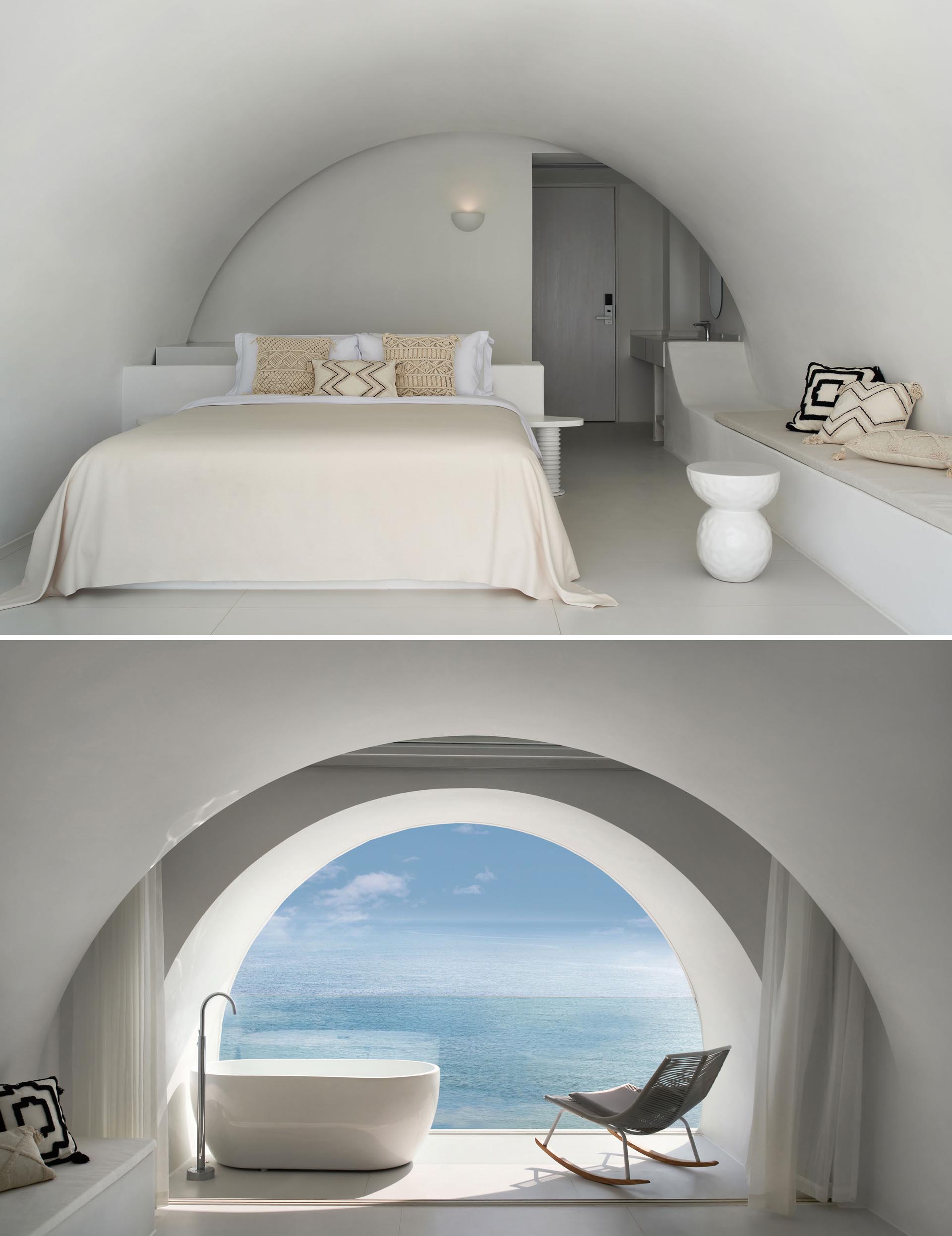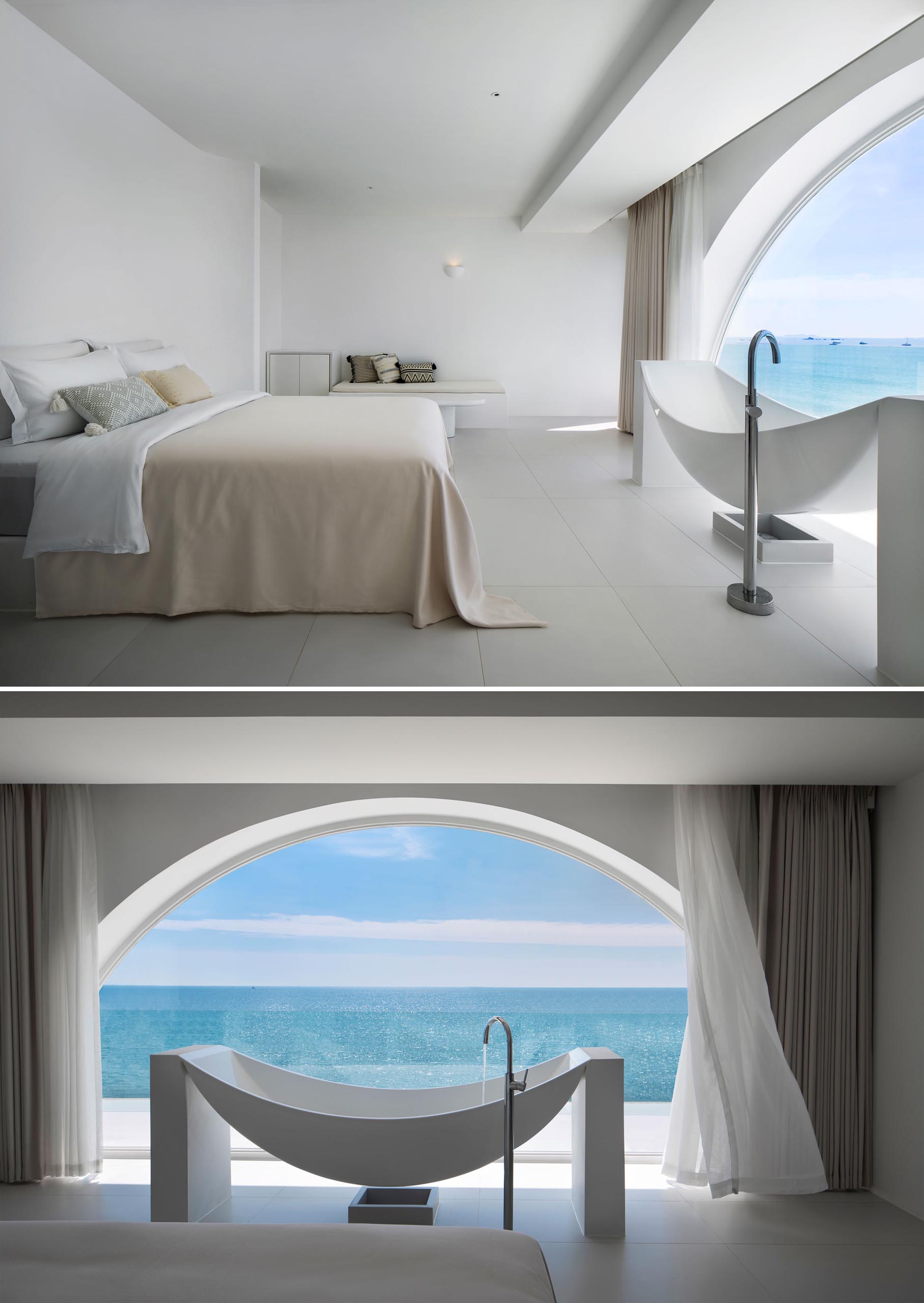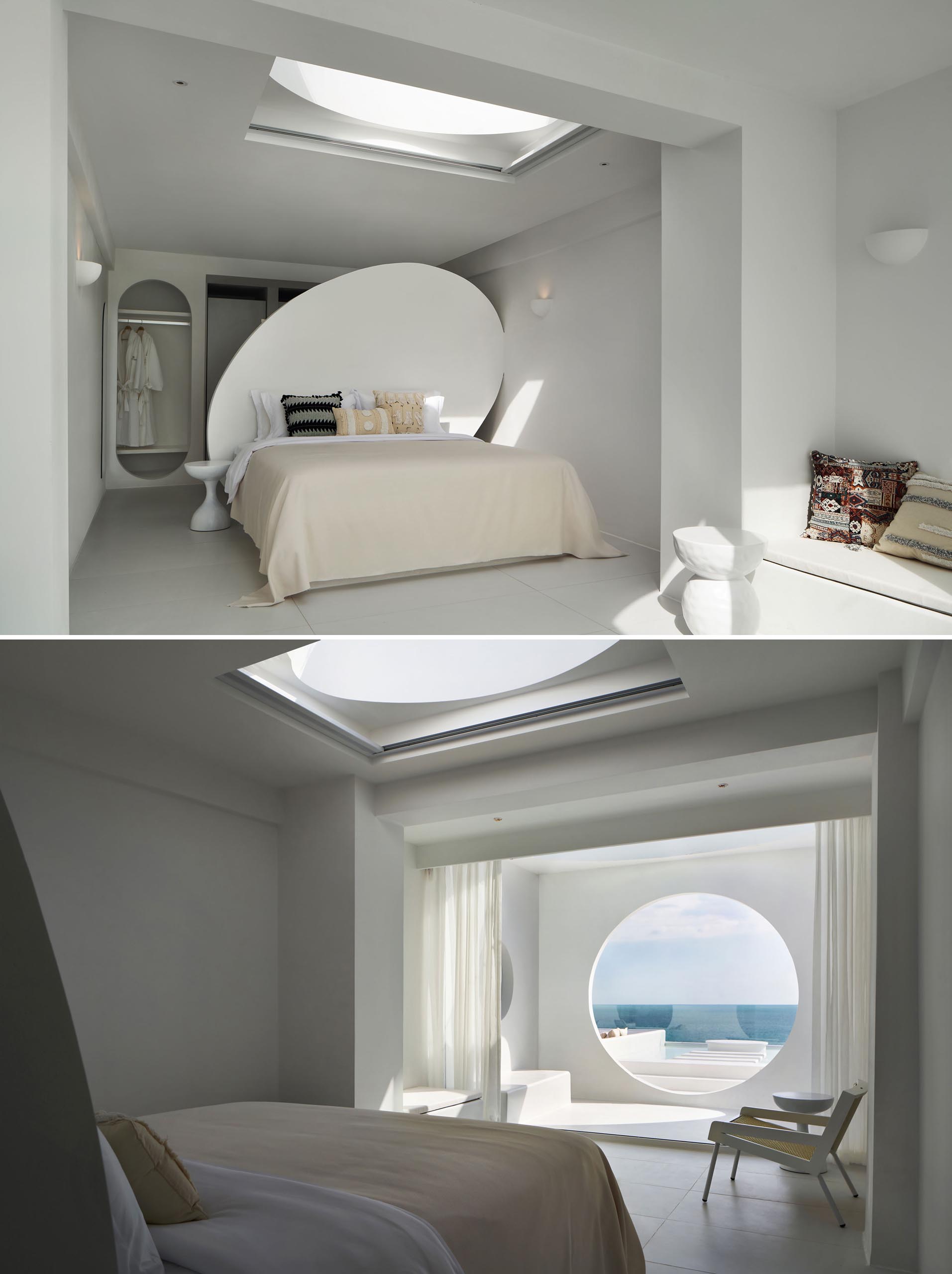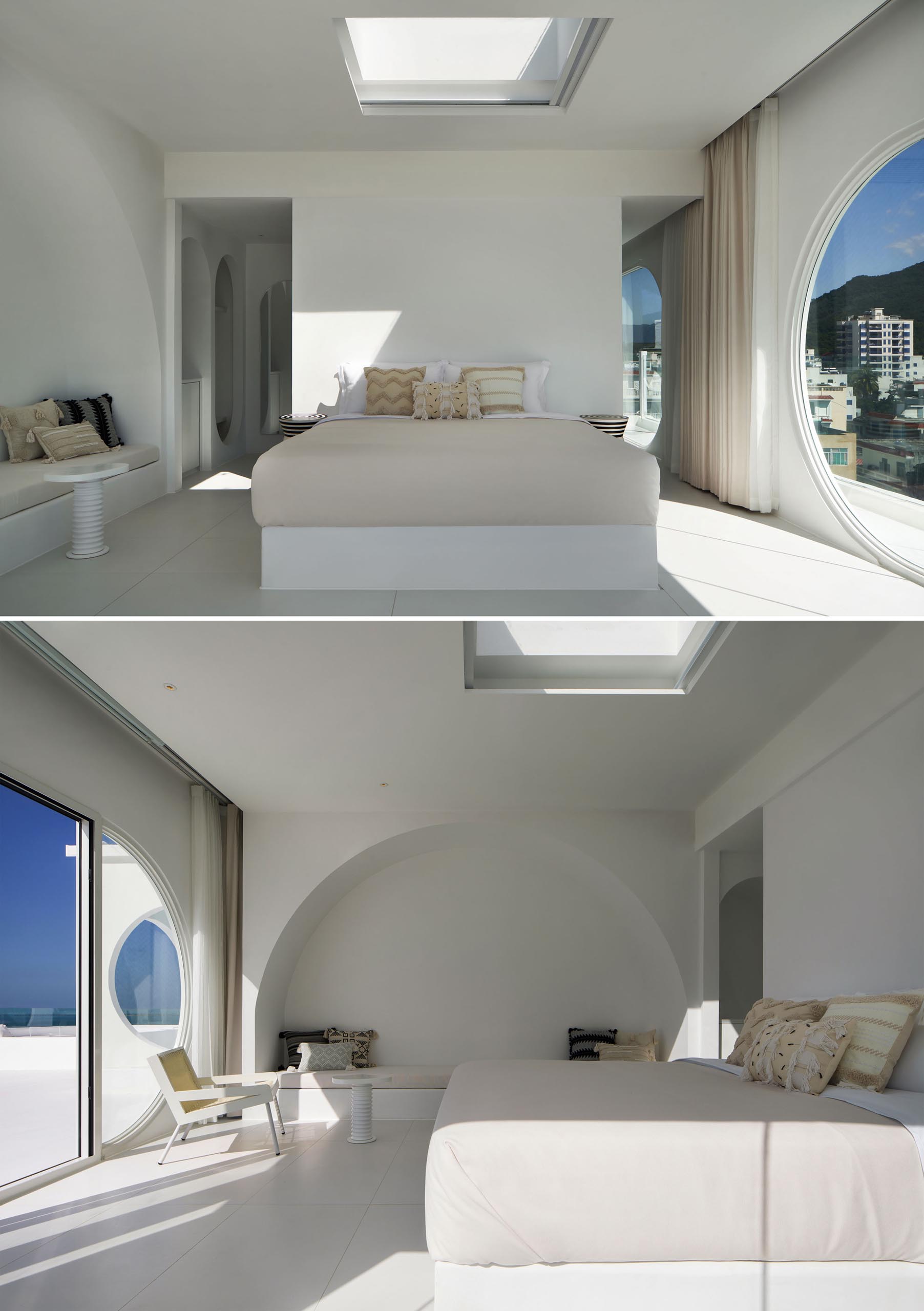 Photograhy: Ao Xiang | Architecture: GS Design | Interiors and Furnishings: GS Design | Design Directors: Liangchao Li, Yuanman Huang | Furnishing Director: Yu Feng | Design Team: Chao Li, Zigeng Luo
Source: Contemporist