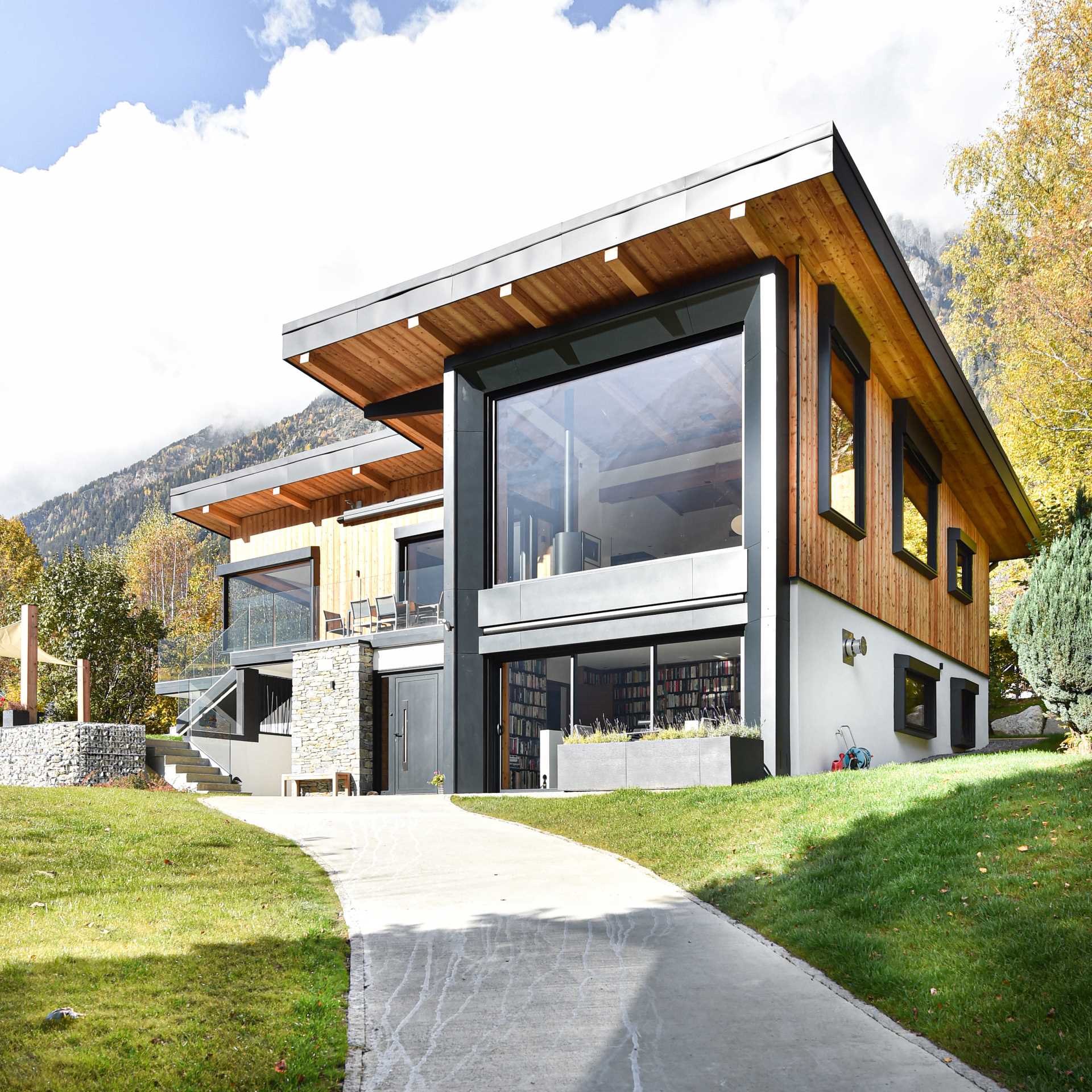 Chevallier Architectes has designed a new house in Chamonix-Mont-Blanc, France, that features a remarkably large picture window that looks over the surrounding area.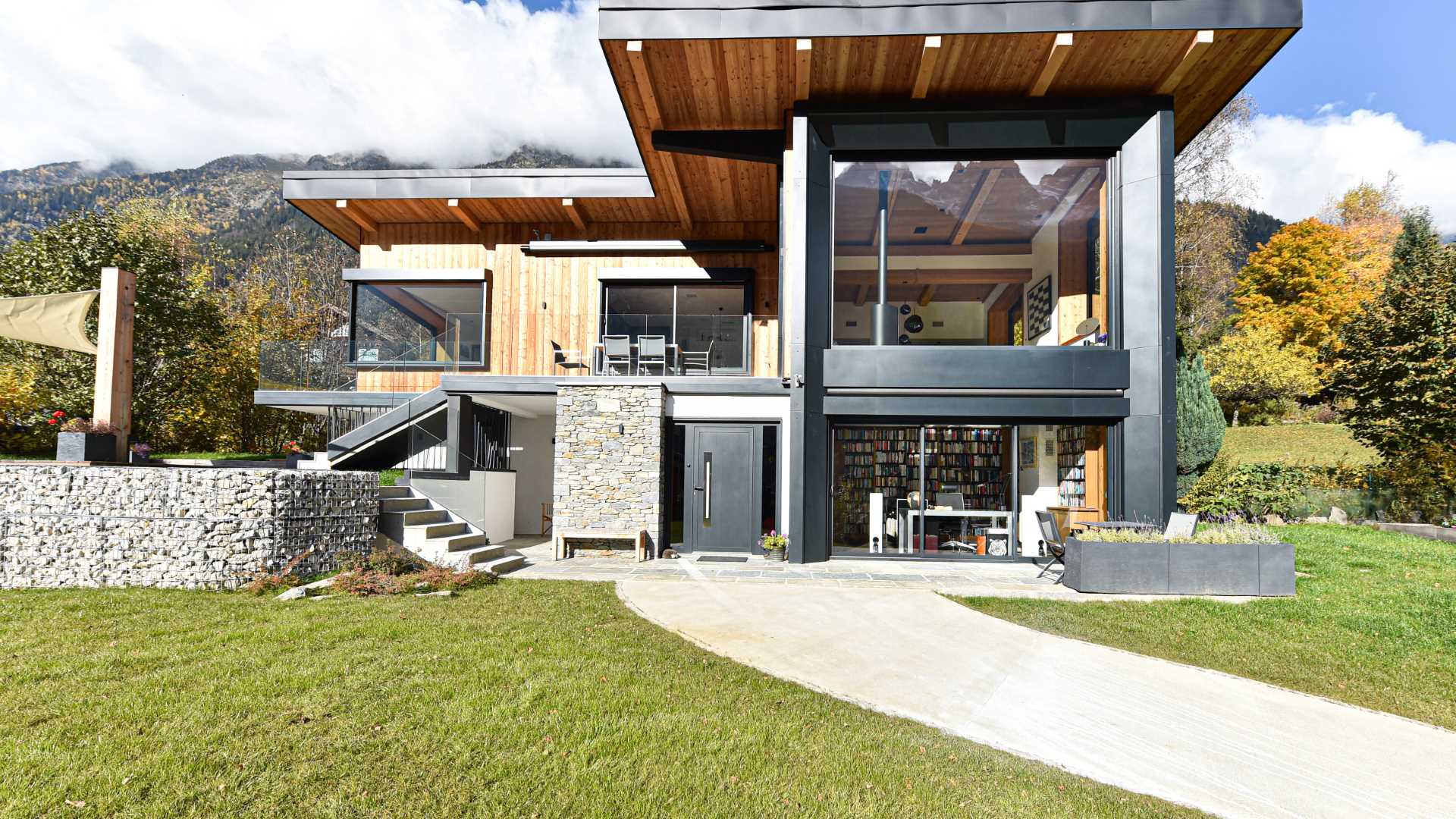 The large black framed window not only provides spectacular views, but also acts as a contrasting element against the wood siding on the exterior of the home.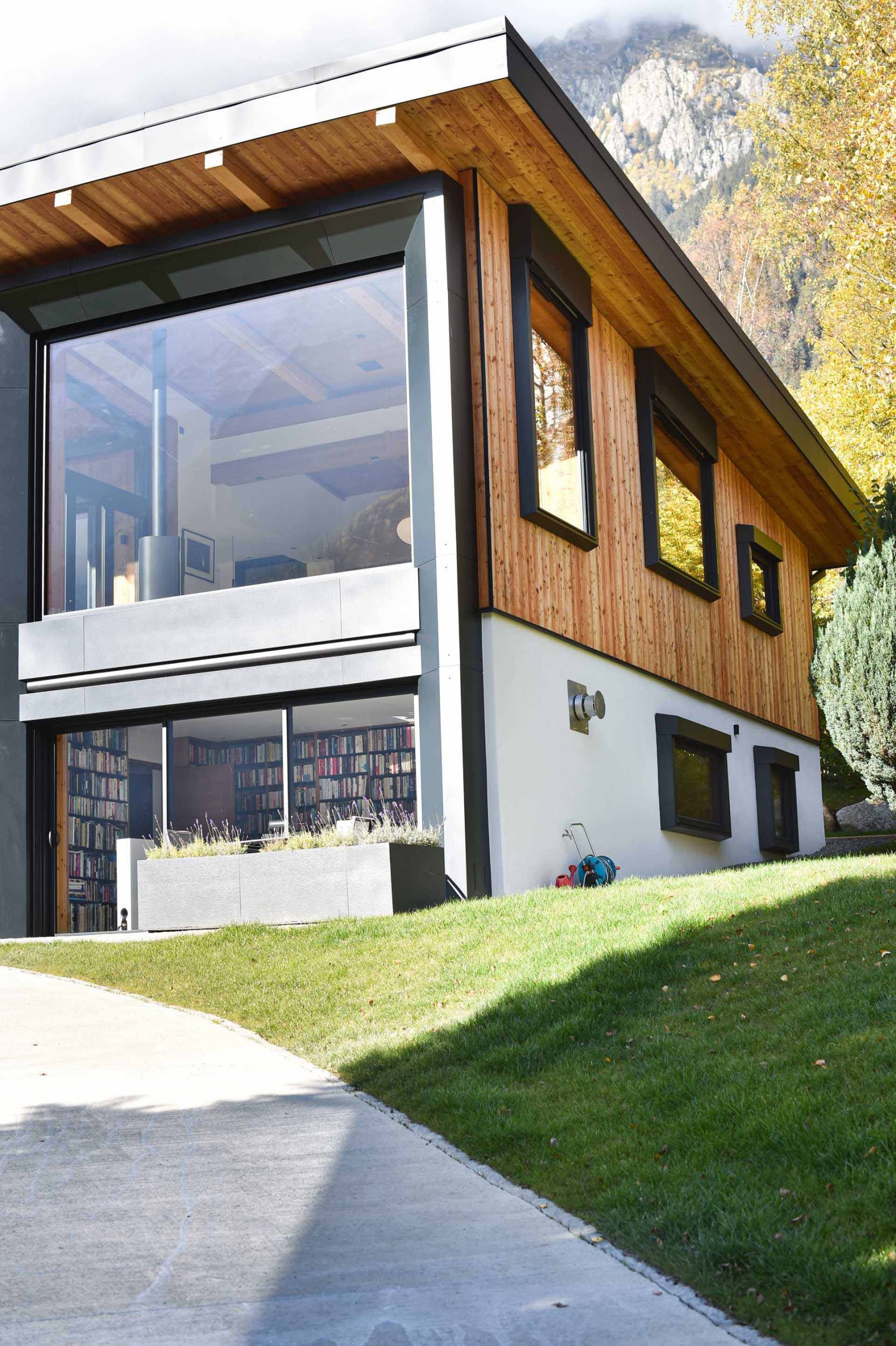 From inside the home, the large window perfectly frames the view of the neighboring houses, as well as the trees and nearby mountains.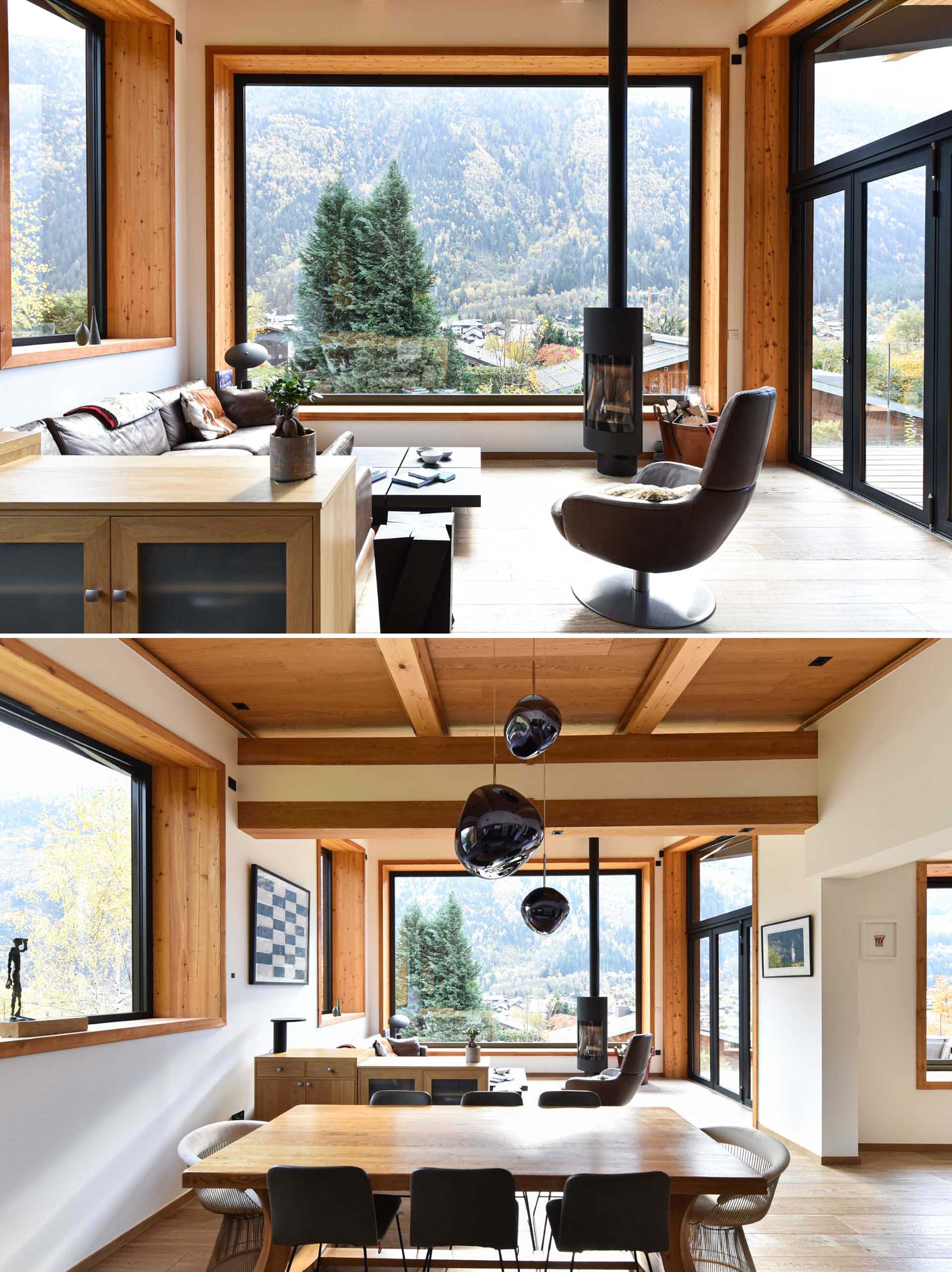 Let's take a look at the rest of the home…
More large windows are also featured throughout the home, while a glass railing allows for an unobstructed view from the balcony.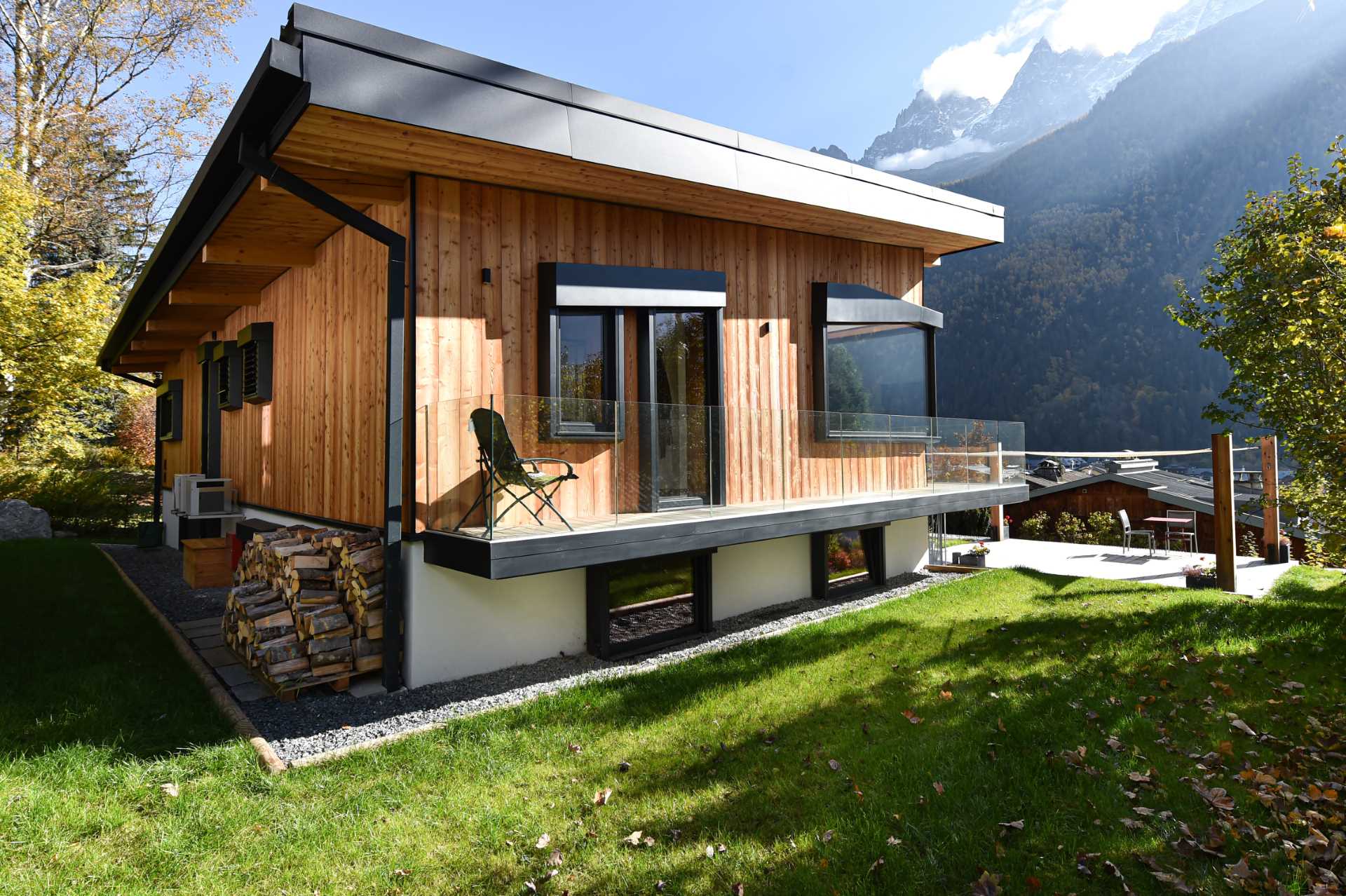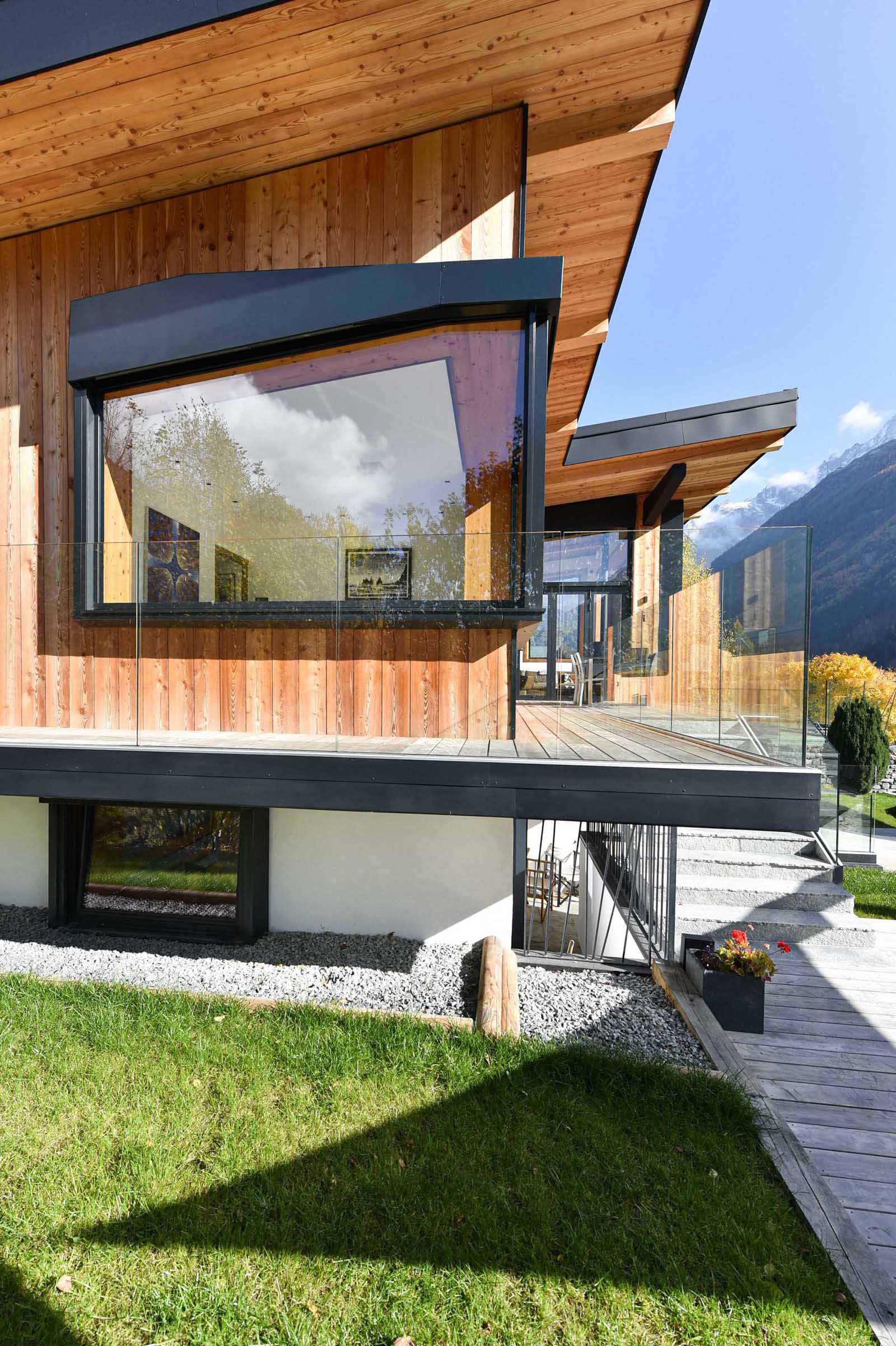 The balcony opens up to an alfresco dining area with stairs leading down to the patio below.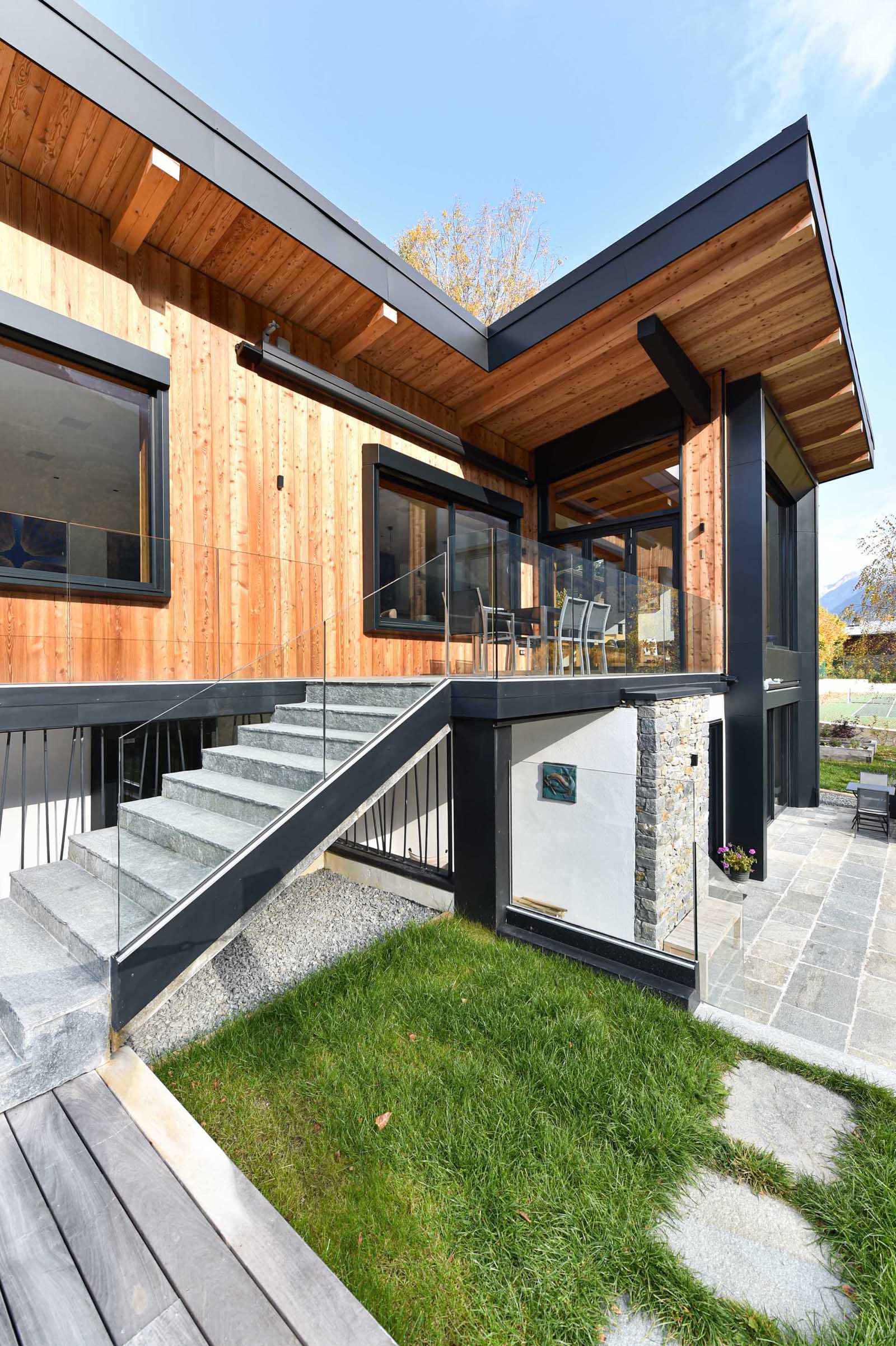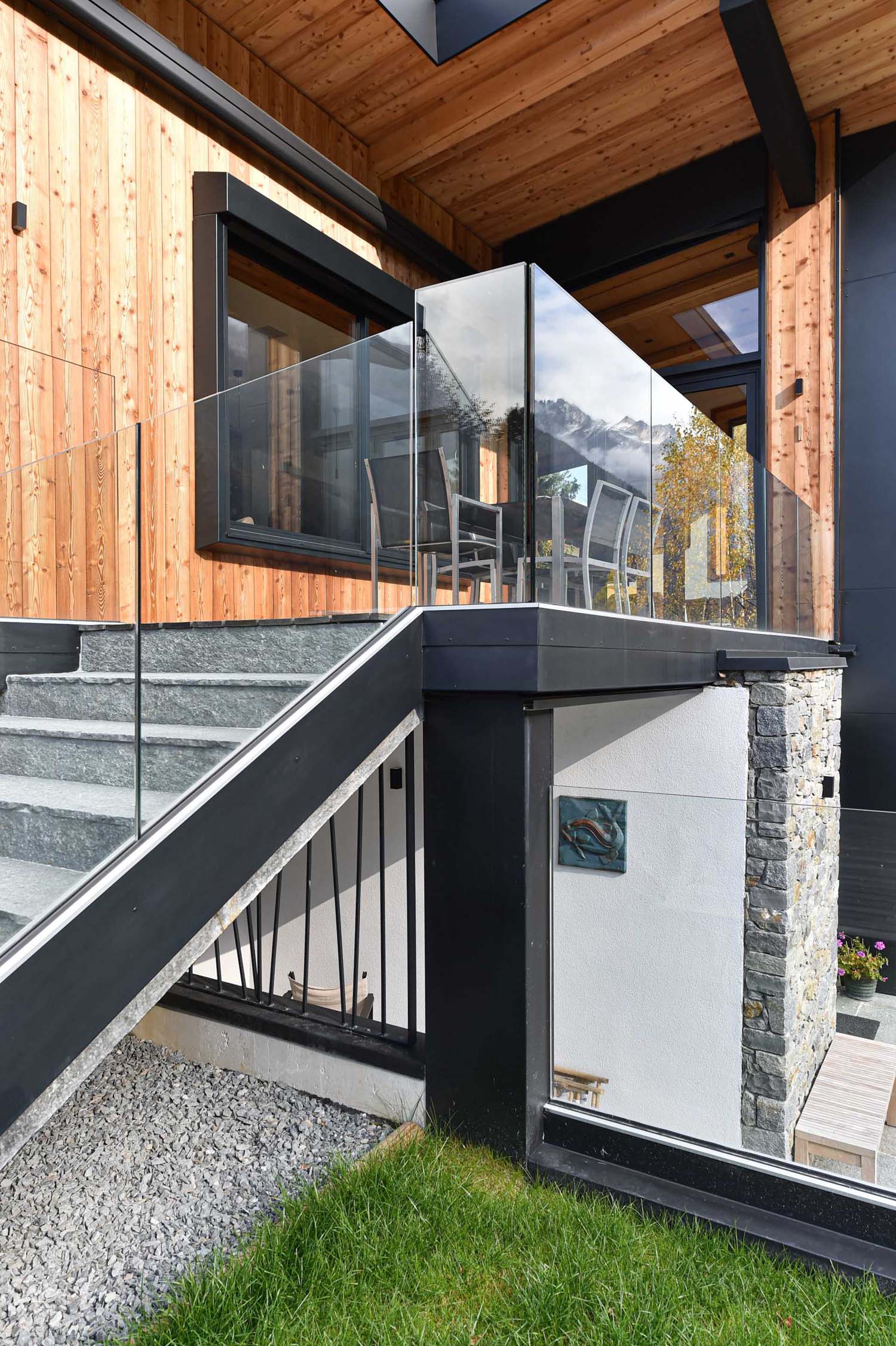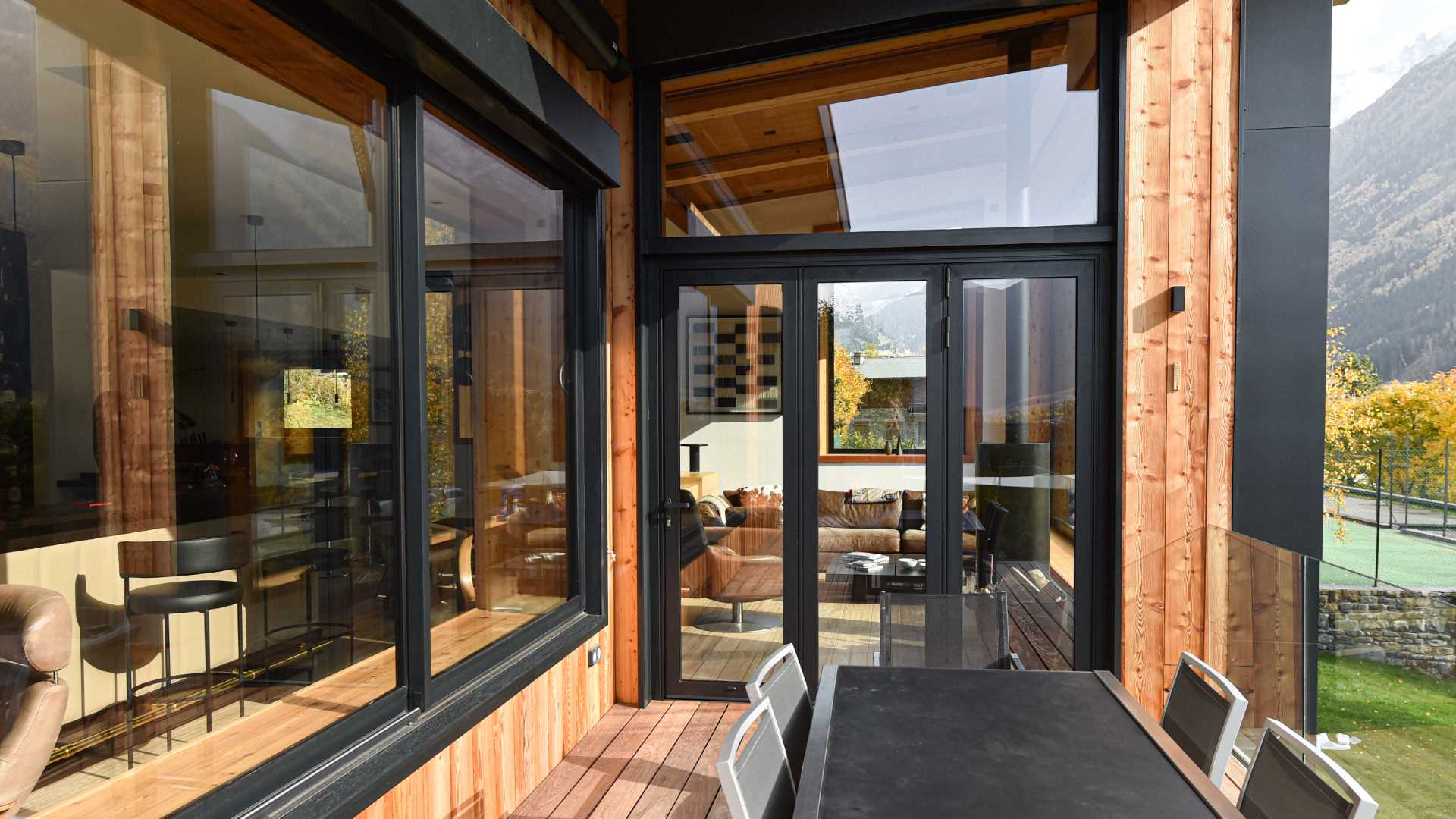 The interior features an open-plan living room, dining room, and kitchen.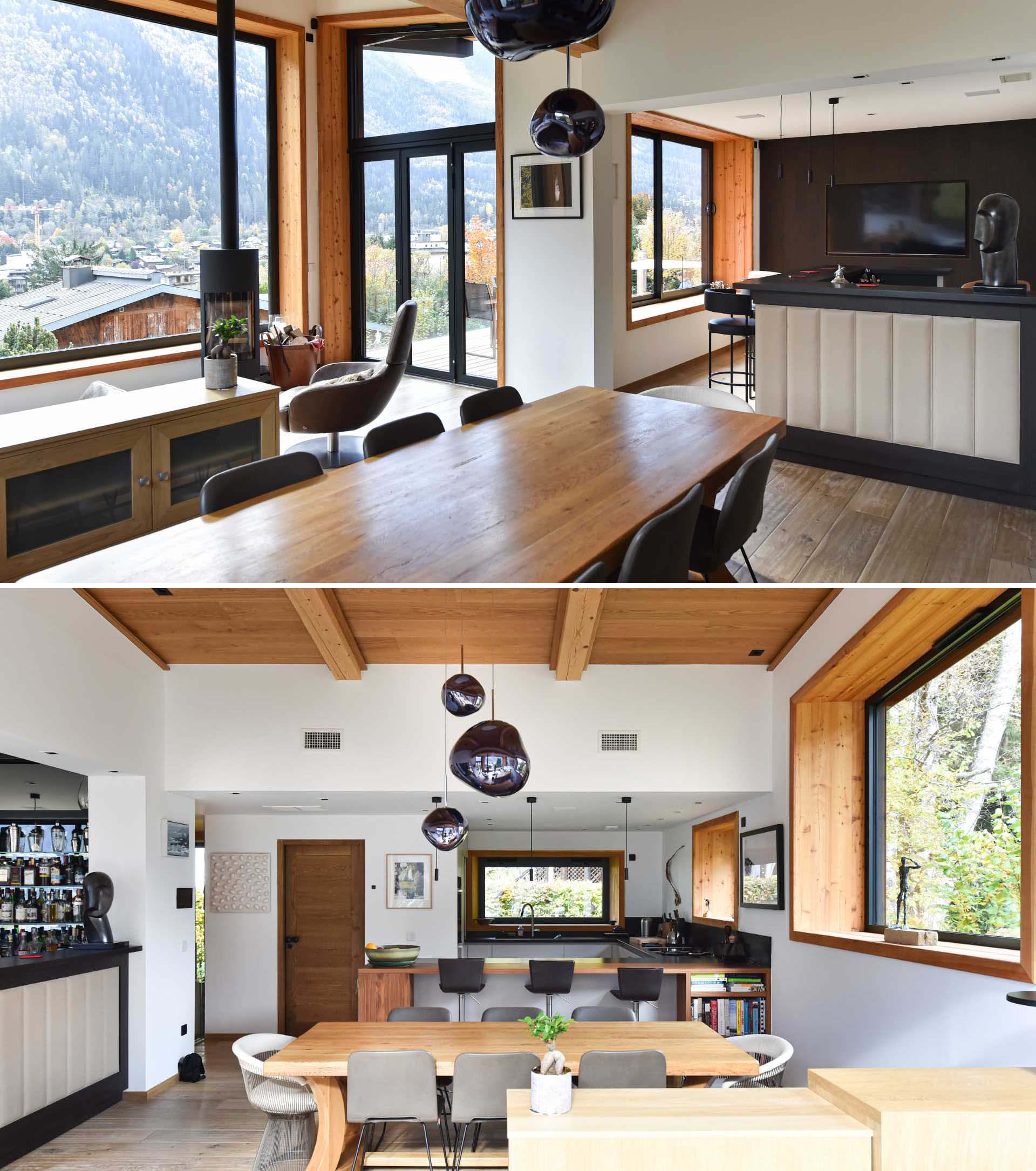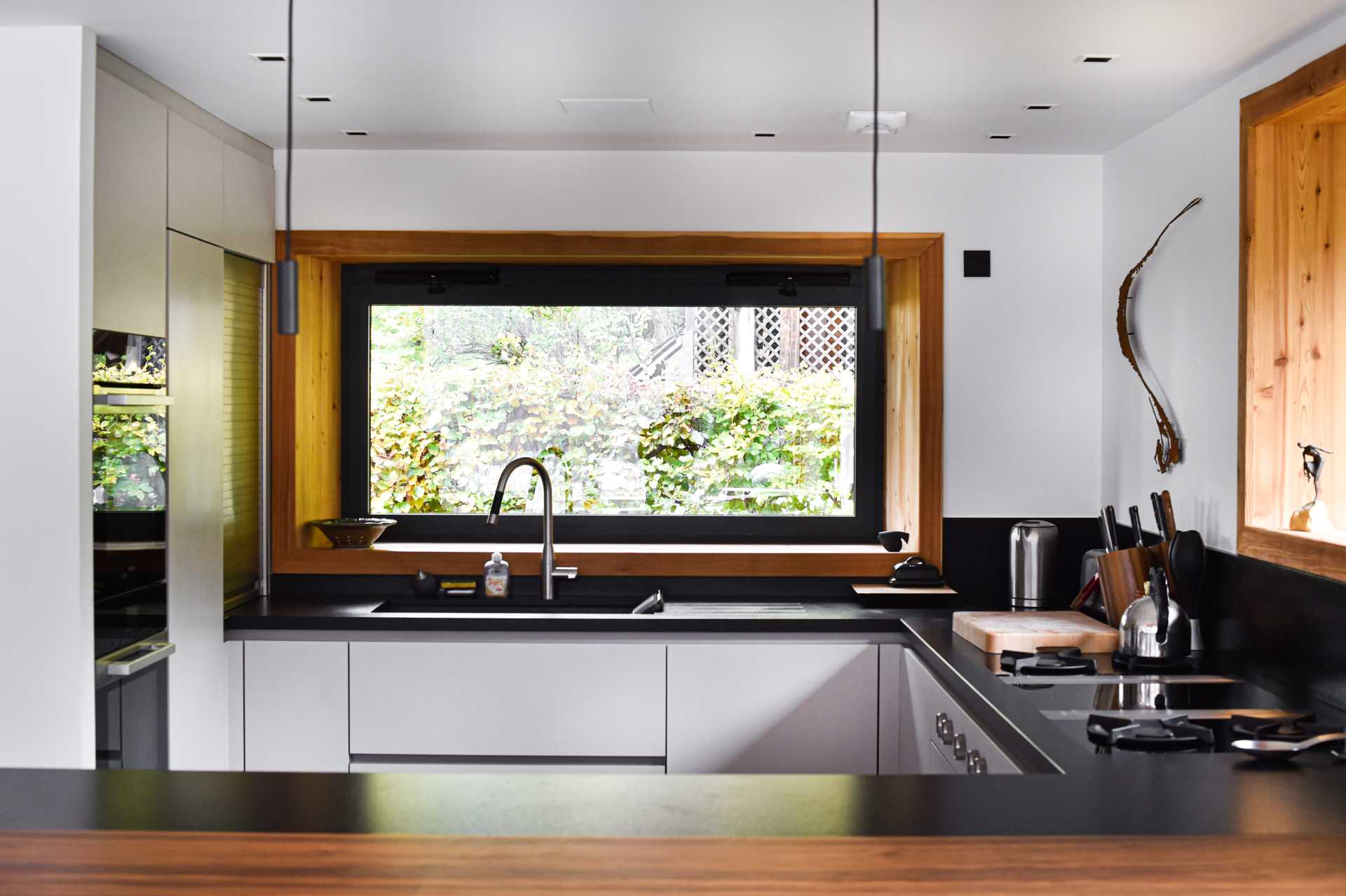 Adjacent to the dining room is a bar area with large windows and a dark accent wall that allows the TV to somewhat blend into the background.
At the bottom of the stairs, there's a glass-enclosed wine cellar.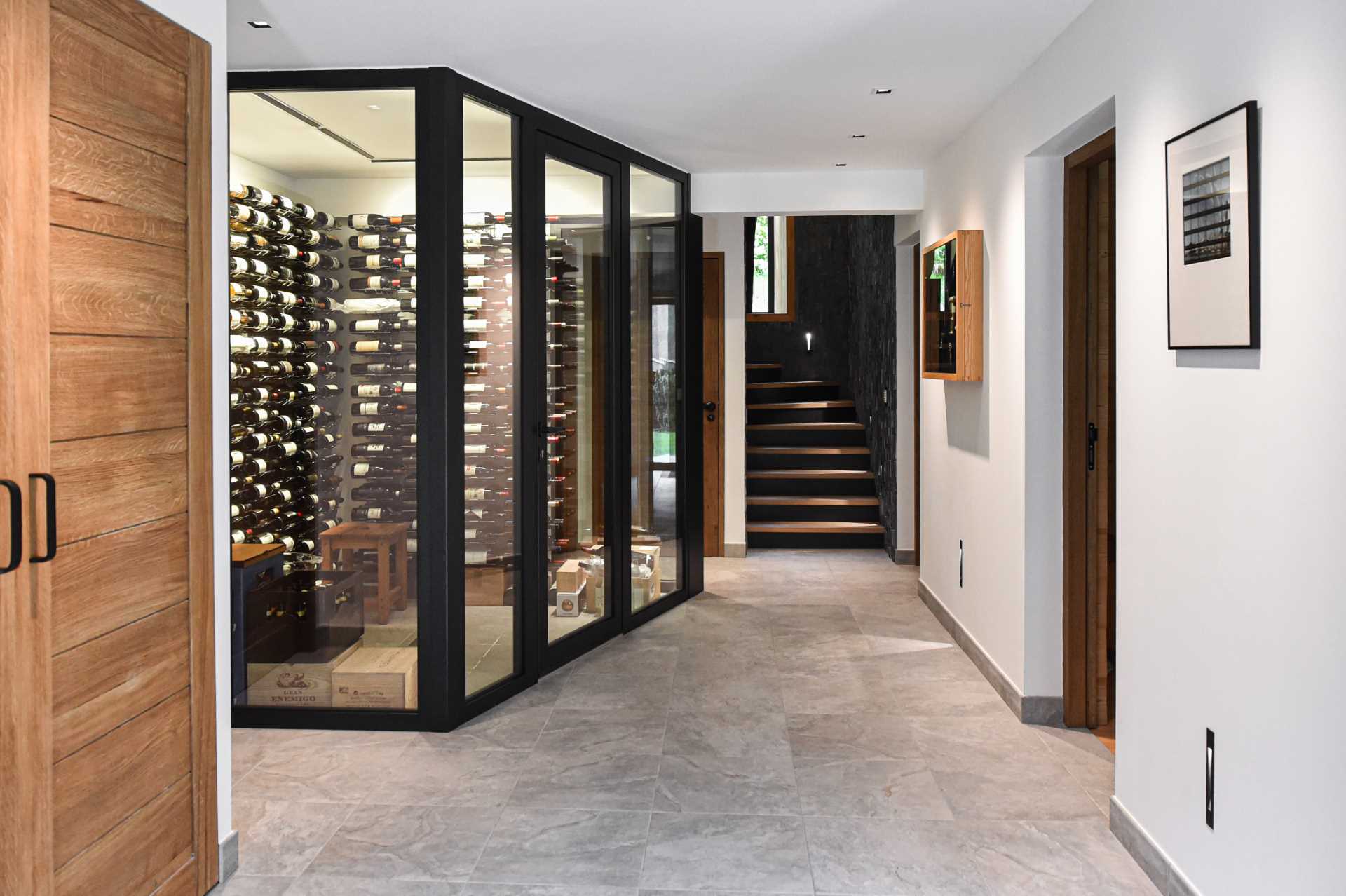 The home also includes a library that has plenty of shelving, a fireplace, and a sliding glass door that opens to the patio.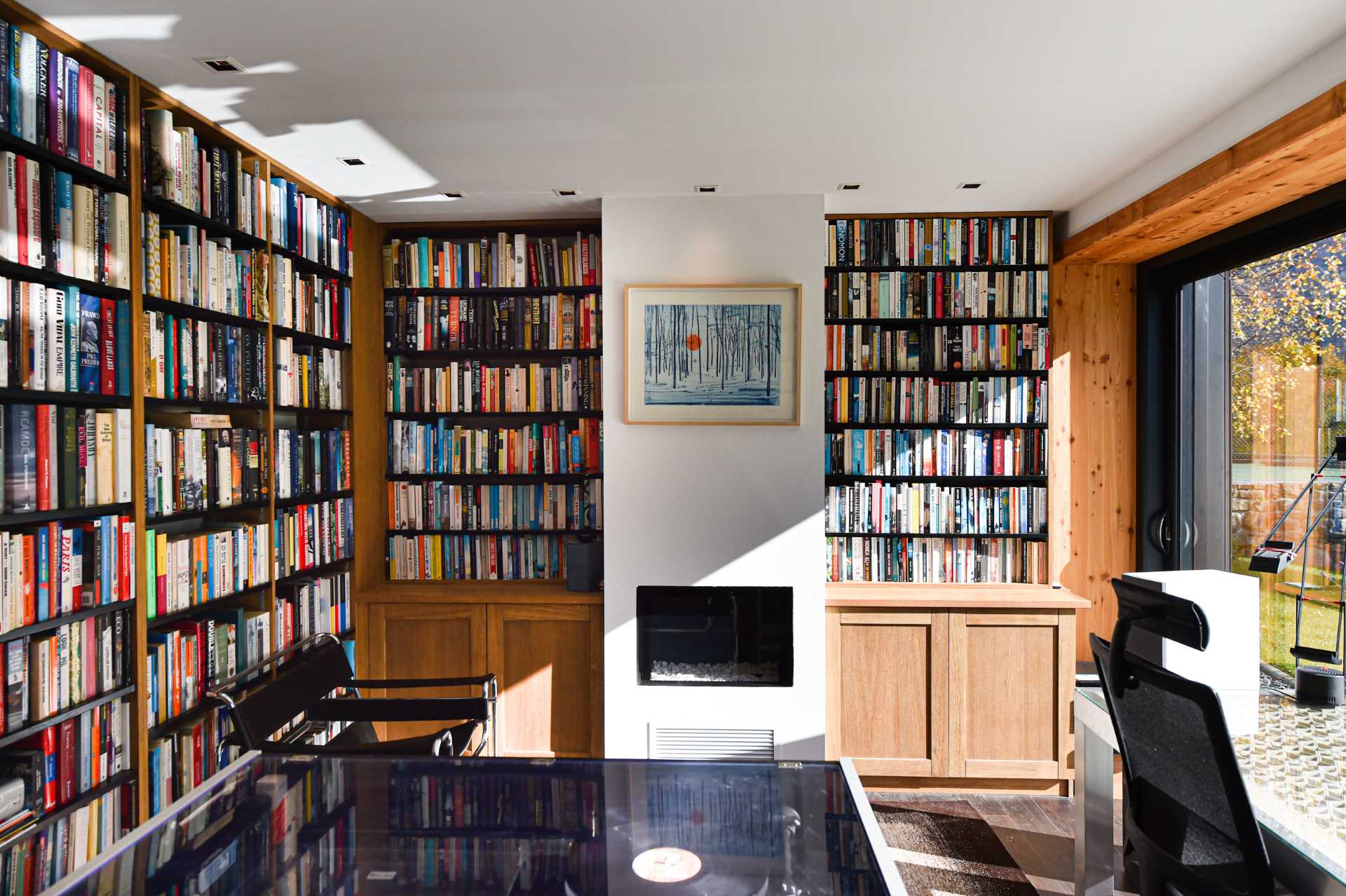 In one of the bedrooms, large picture windows have been used to create a corner window, while the window ledge acts as a bench for relaxing.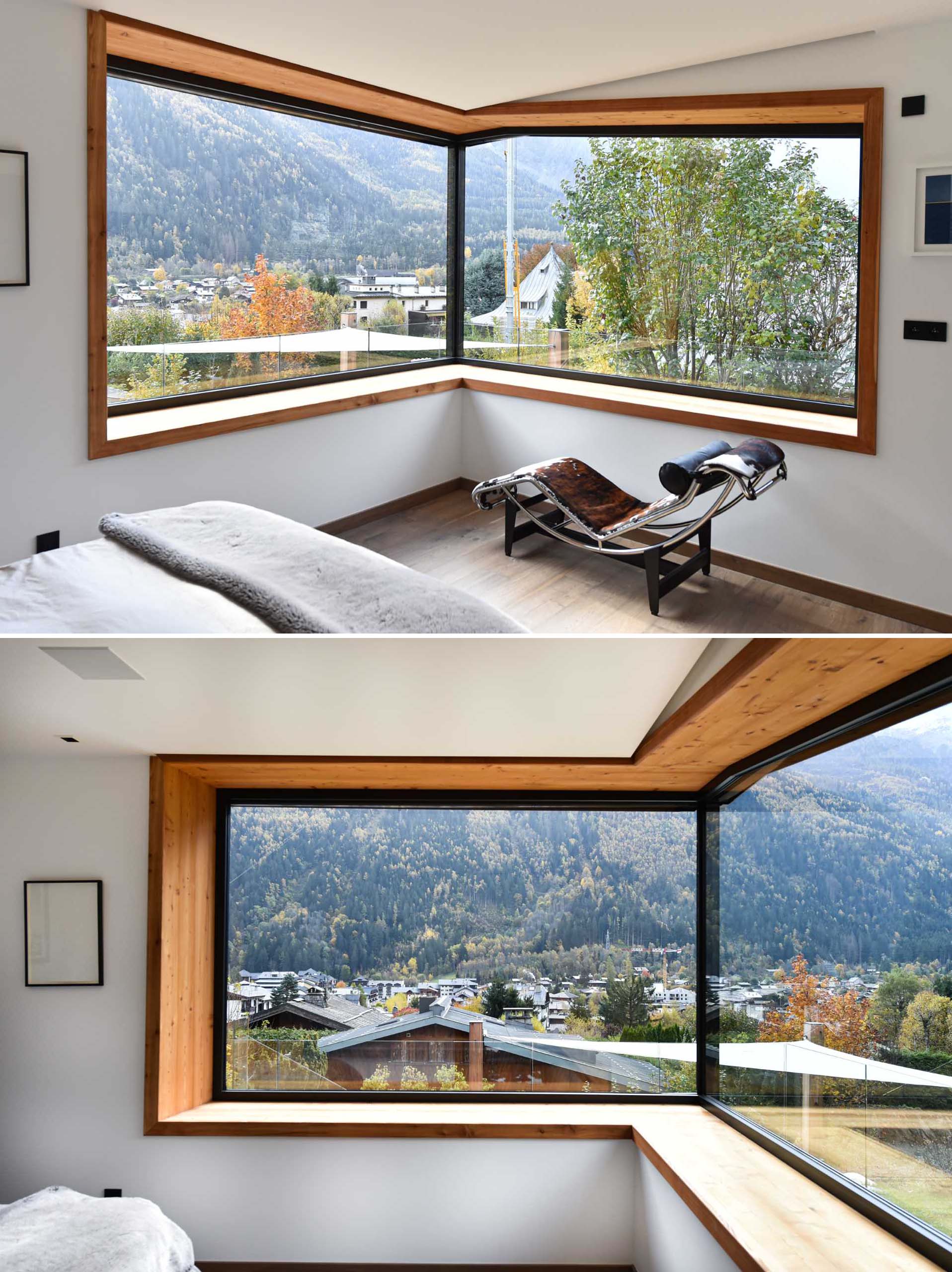 In one of the bathrooms, there's an accent wall with a vertical design.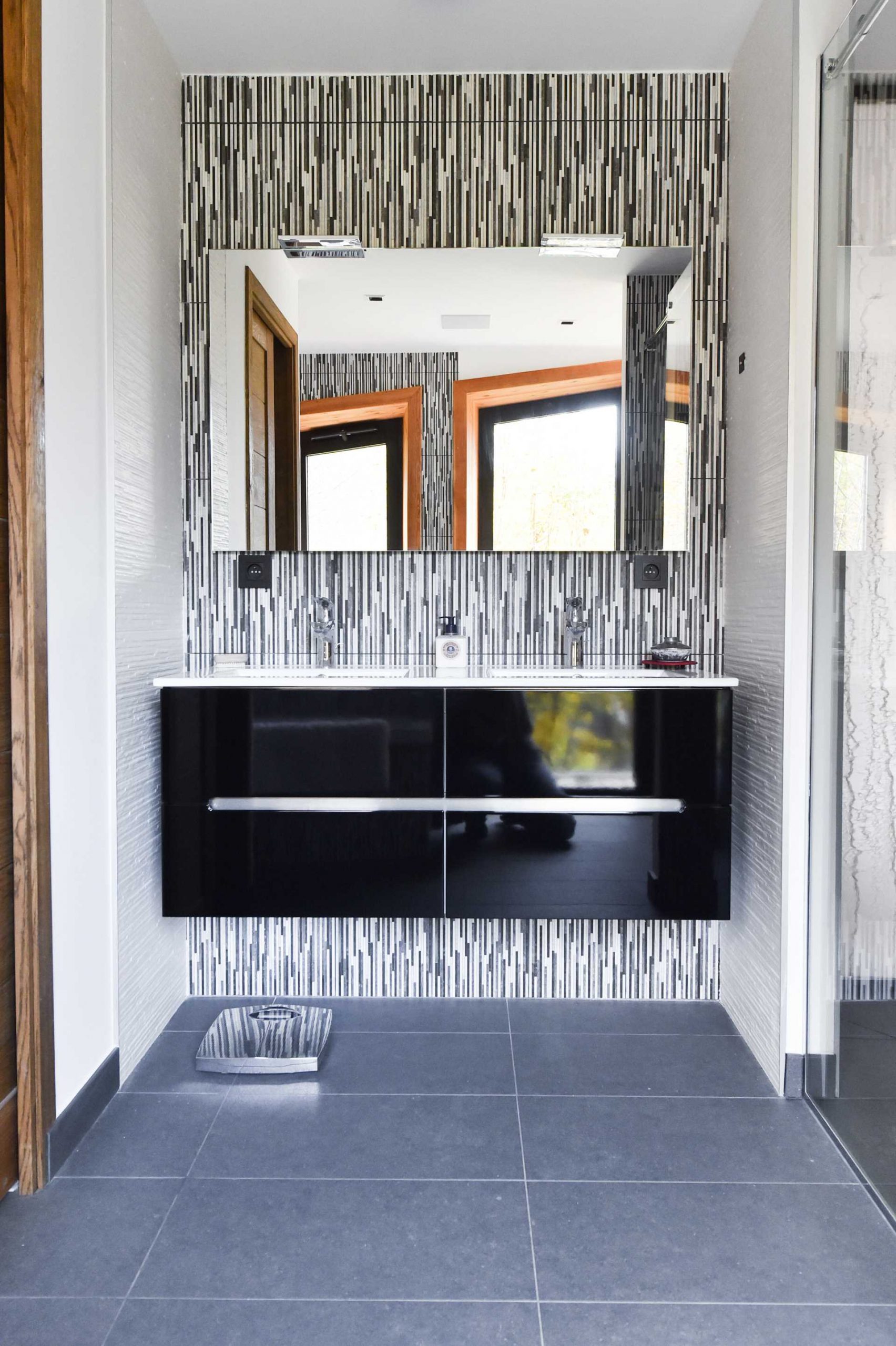 Photographer: Solène Renault | Architecture firm: Chevallier Architectes | Architect: Renaud Chevallier | Design crew: David Castagna, Thibault Forissier, and Sophie Rubin
Source: Contemporist