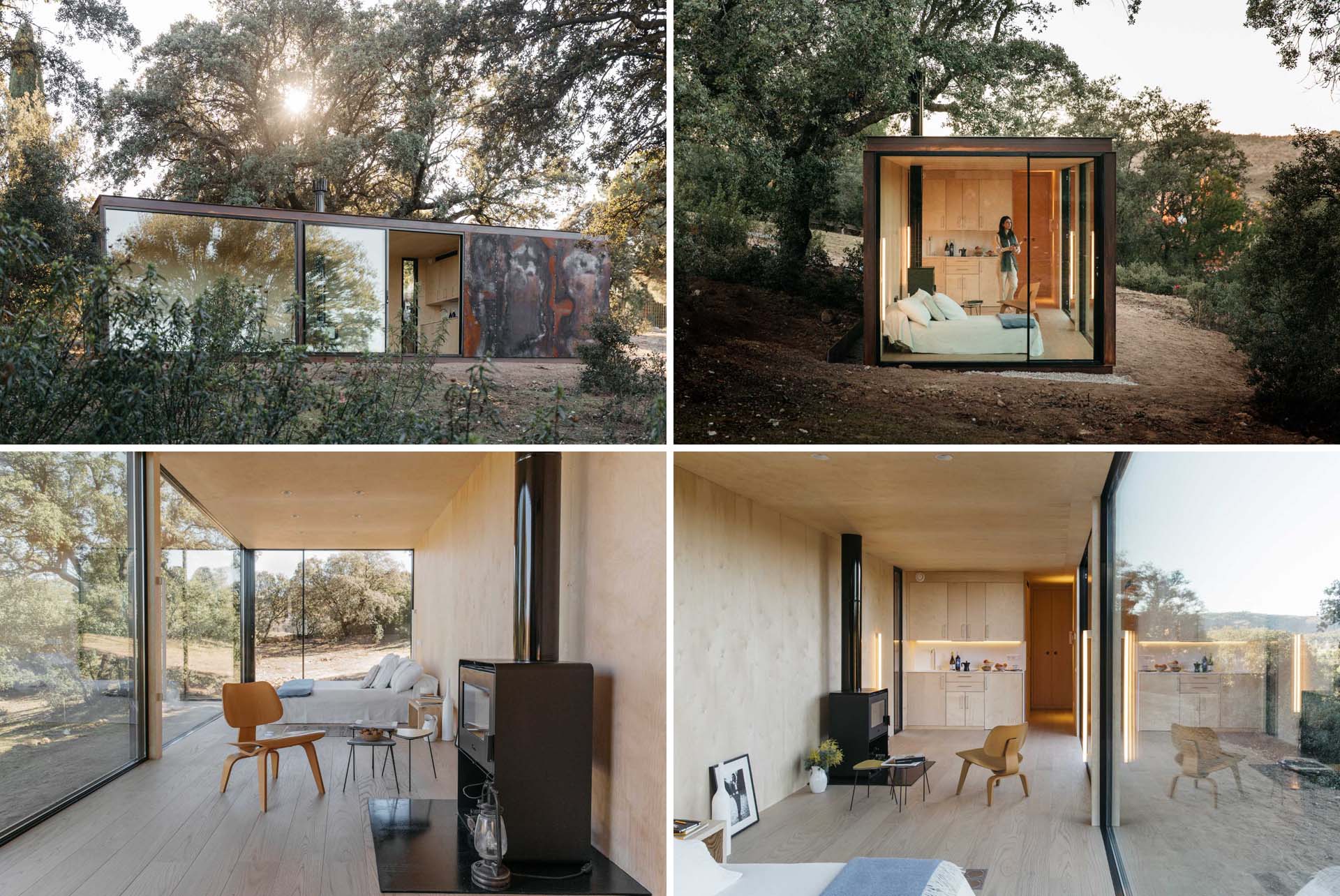 Pilar Cano-Lasso of de la vega cano lasso has completed a modern tiny home for their clients, in Madrid, Spain.
This 365 square foot (34m2) tiny house, named 'Tini', is a prefabricated design that takes 60 days to produce and is easily transportable to any location.
Positioned under a large Holm Oak tree, the tiny house has a semi-oxidized weathering steel facade that allows it to blend into its surroundings.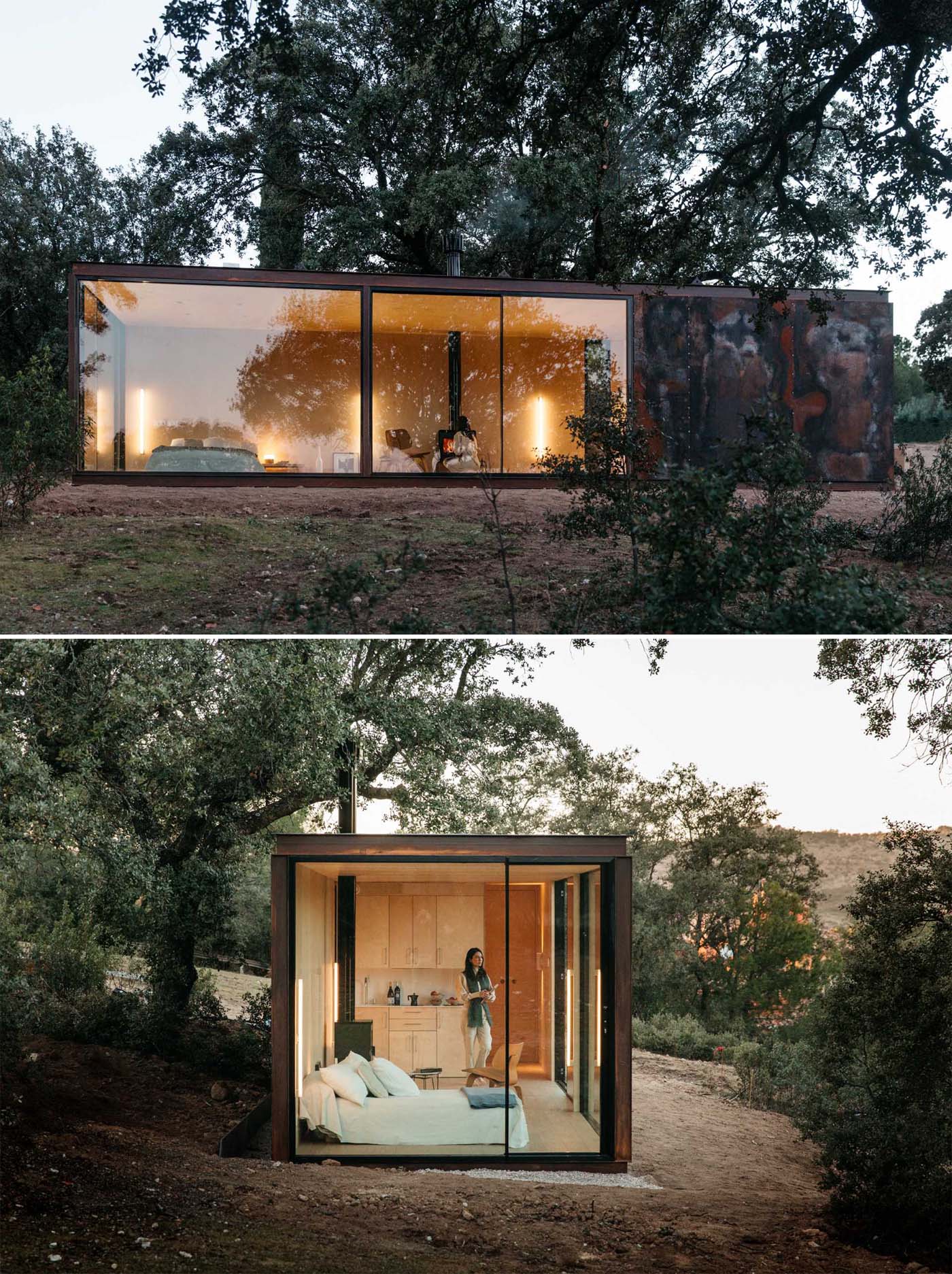 This rough exterior contrasts with the warmness of the interior, which has been totally wrapped with birch wood and includes natural oak flooring.
The main area of the tiny home has been kept open plan, with the sleeping area at one end and the kitchen/bathroom at the other. To keep the space warm, there's a fireplace and 14cm of recycled cotton insulation.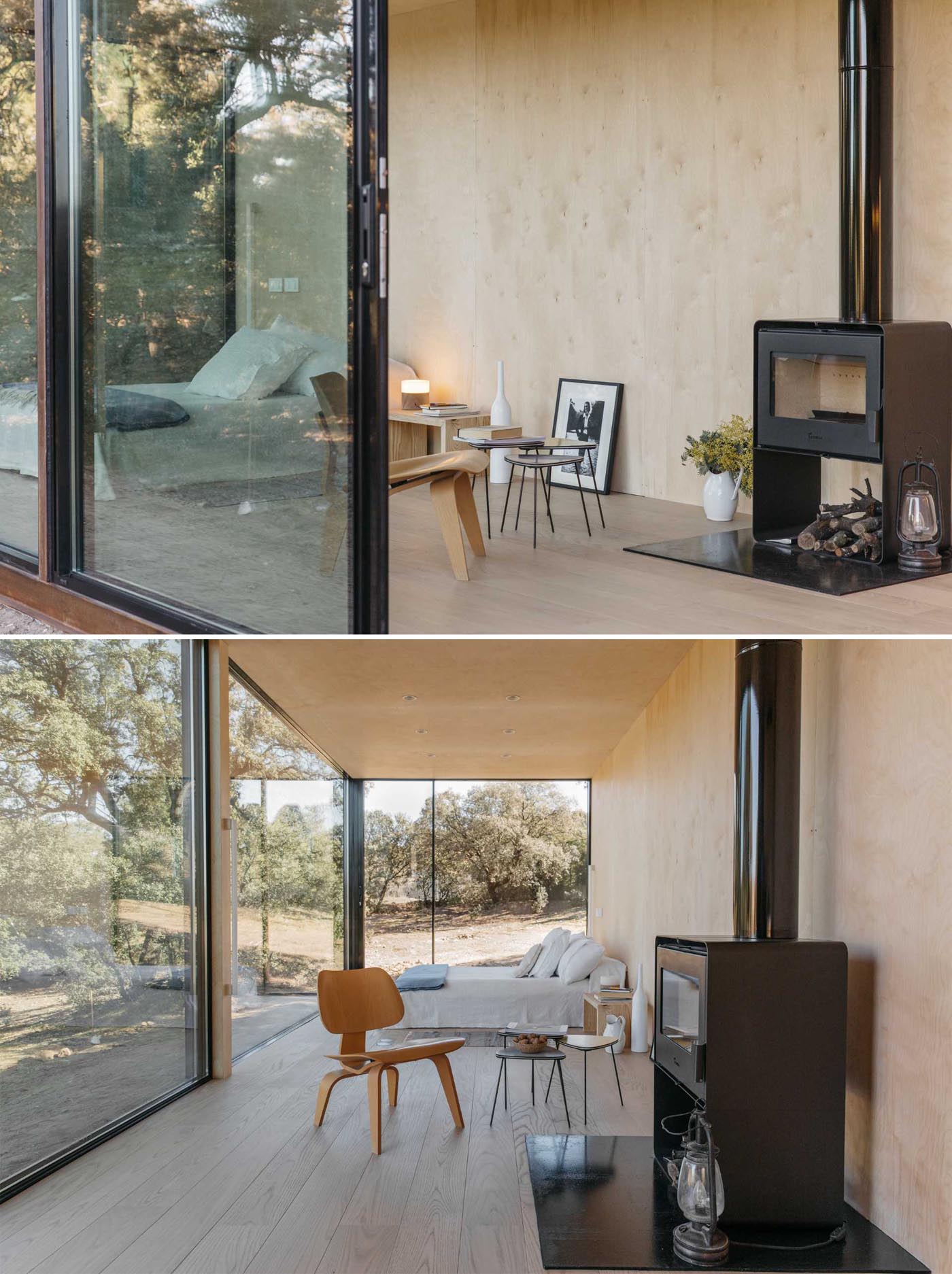 The client requested extra glazing, resulting in a wall of windows, allowing the tiny home to feel totally immersed in the Holm Oak grove.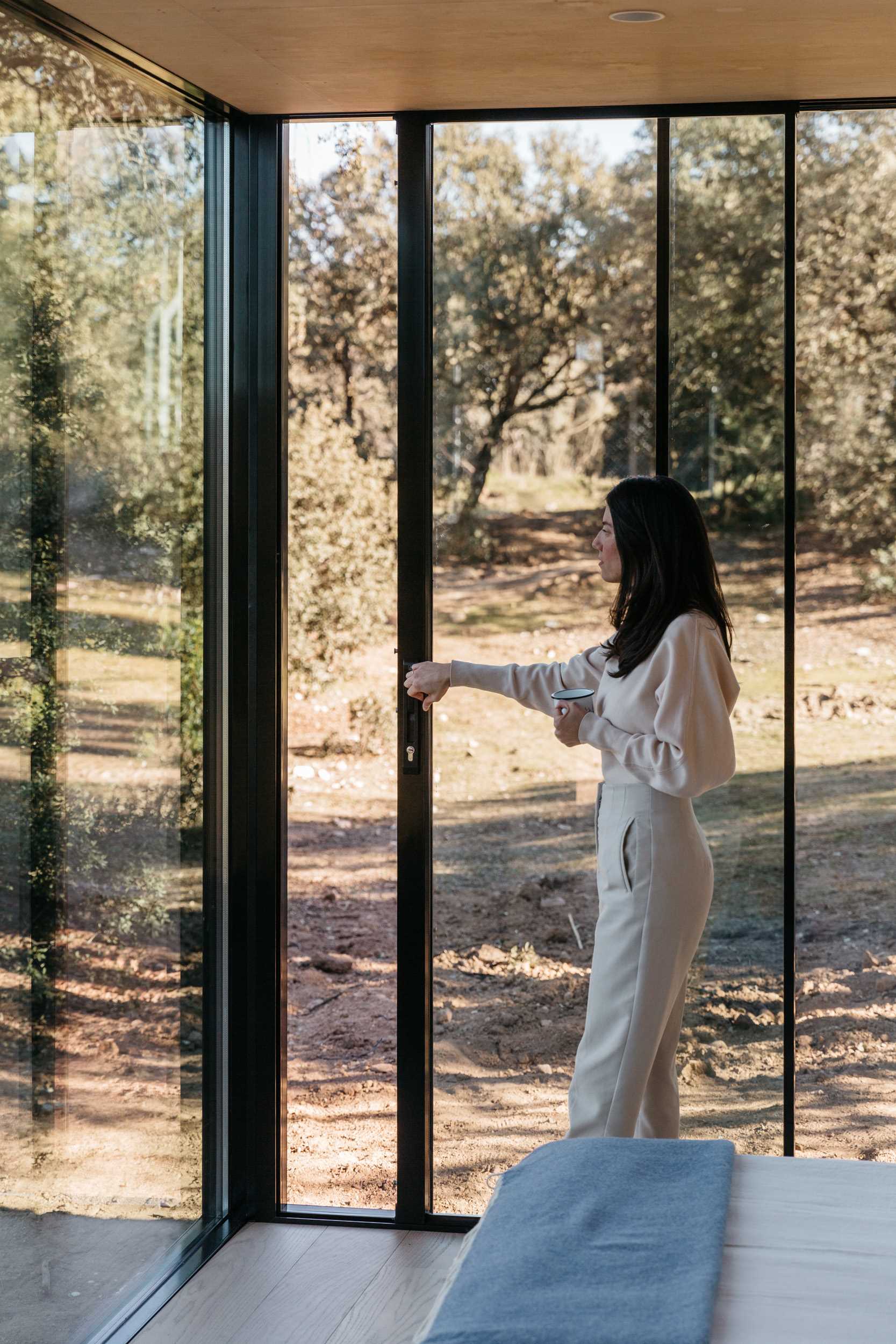 There's also a birch wood kitchen with a Corian countertop and sink, a stovetop, extractor hood, and integrated fridge.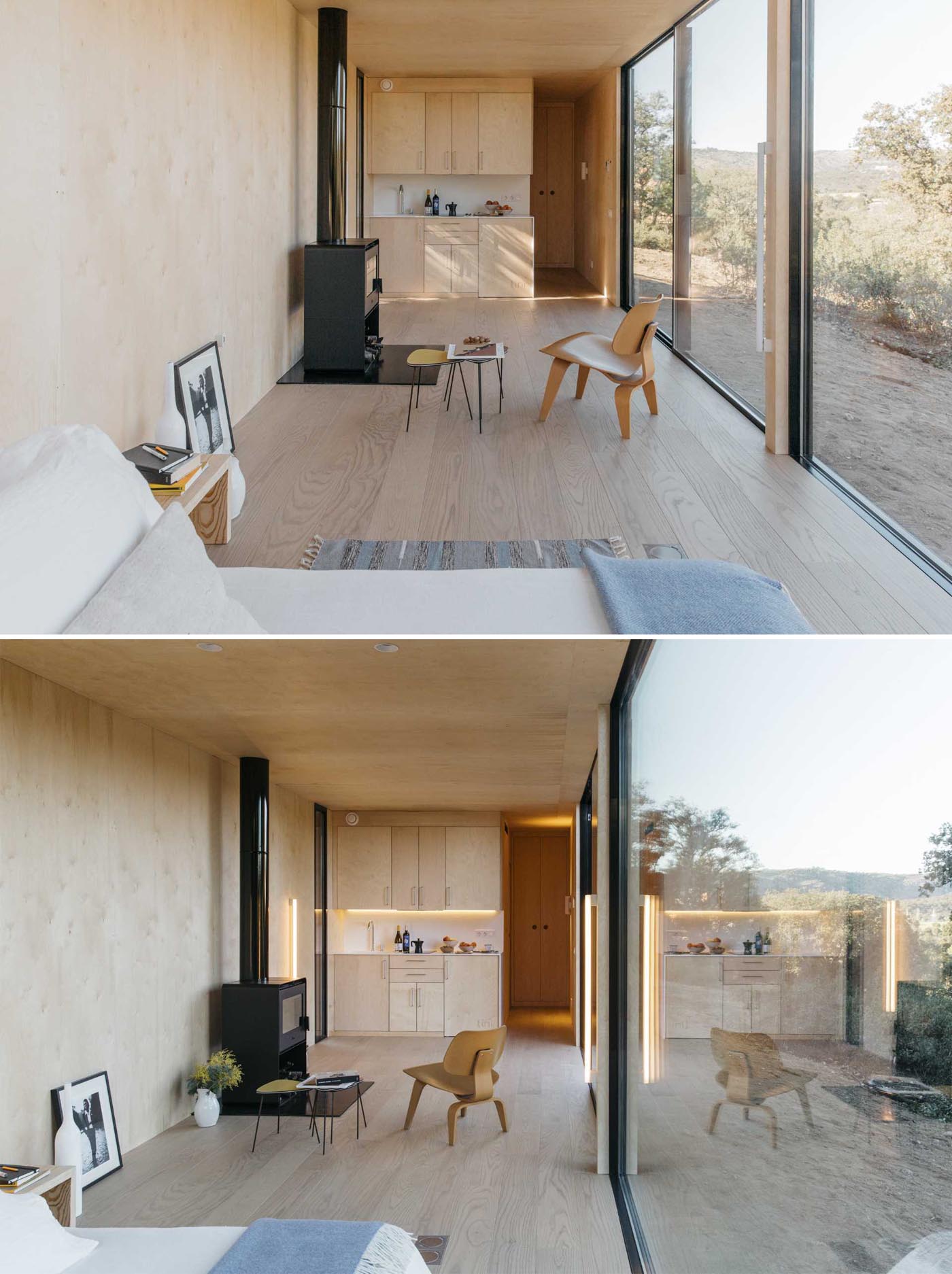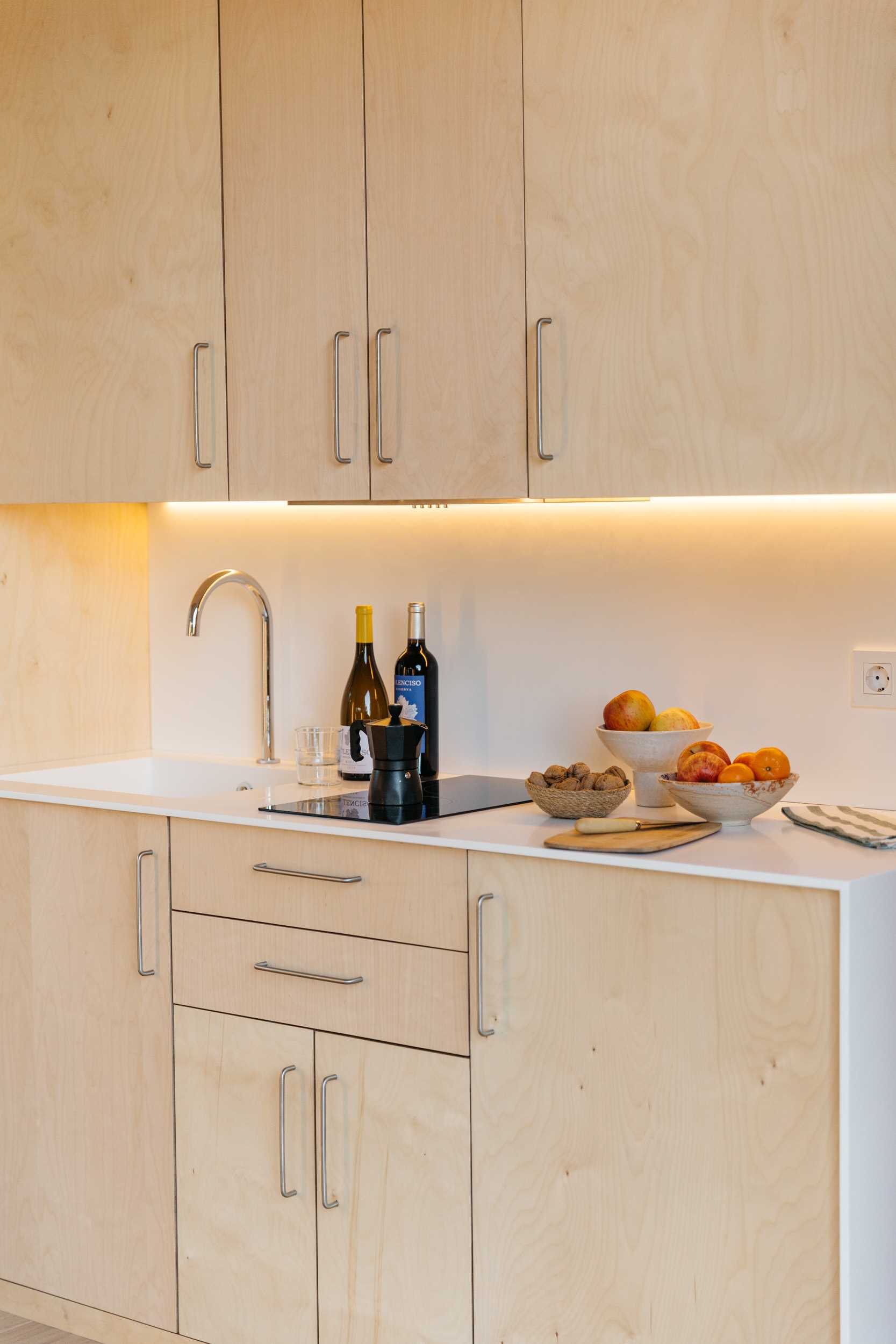 Tucked away from view and located behind the kitchen, is the bathroom with a wood vanity.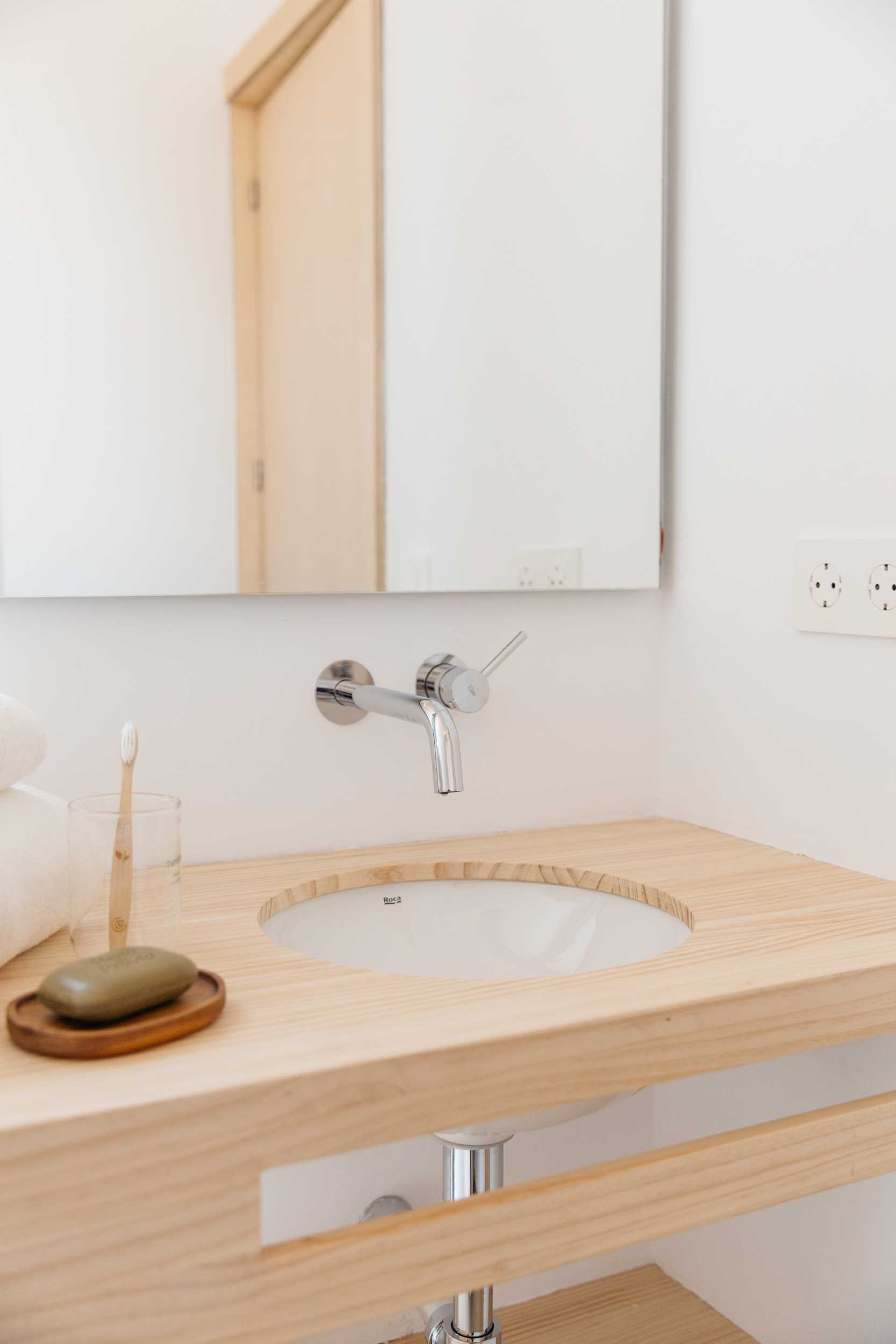 To see more details of the tiny house, you can watch the video below.
Photo credits: Paco Marín | Video credits: Juan Herrero and Arturo Herrero
Source: Contemporist