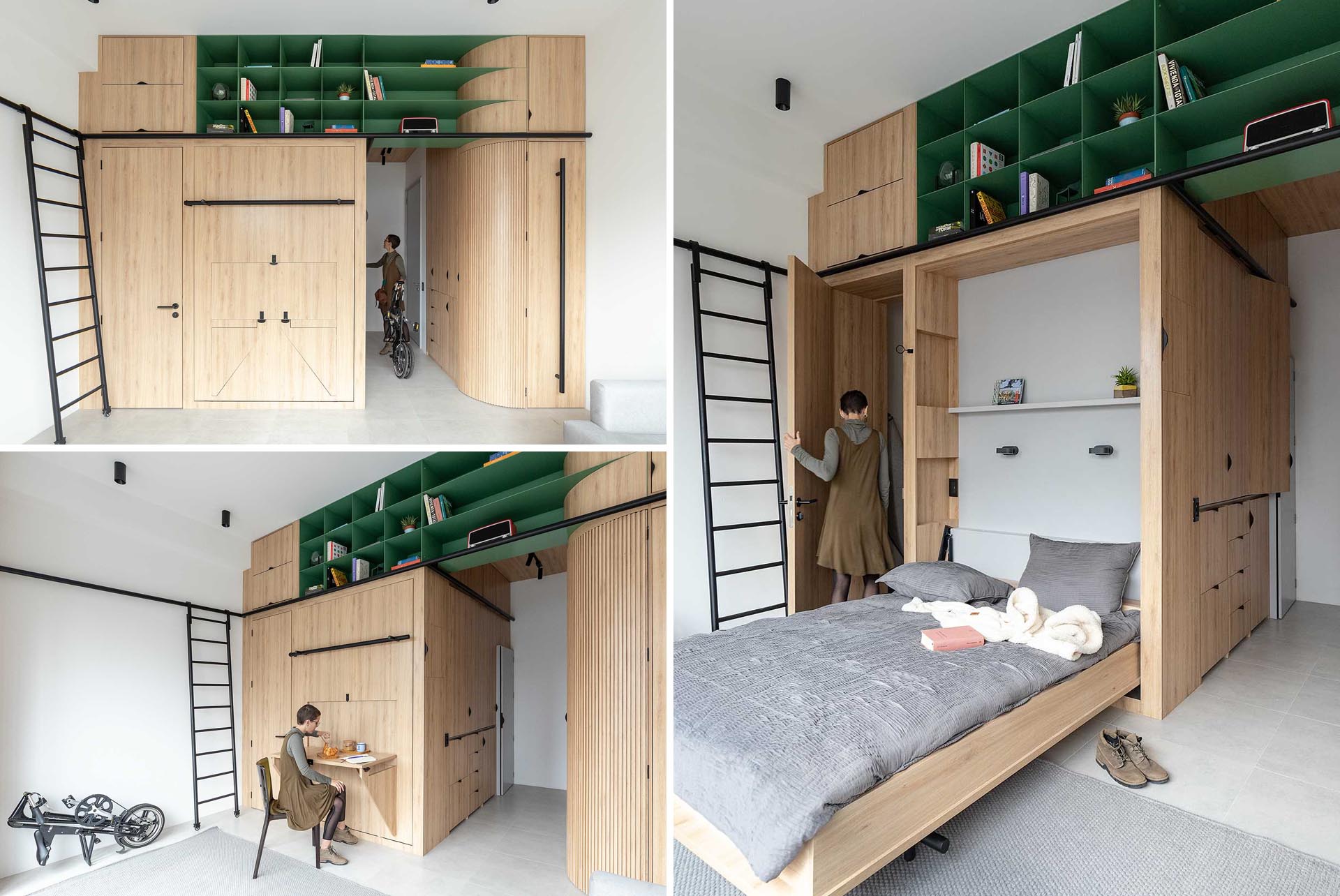 Architects Juan Alberto Andrade and Maria Jose Vascones, have shared with us their recently completed project, a small apartment in Quito, Ecuador, that includes custom wood cabinets that makes the most of the available space.
The 296 square foot (27.5 sqm) studio apartment needed a solution that would include a kitchen area, storage space, laundry room, bed/bedroom, library, desk/dining table, bar, and closet. The architects decided to design custom cabinets that would include all of the requirements.
The cabinets include a variety of hidden features, like a fold-down bed, which when lowered, shelves behind and to the side of the bed are revealed.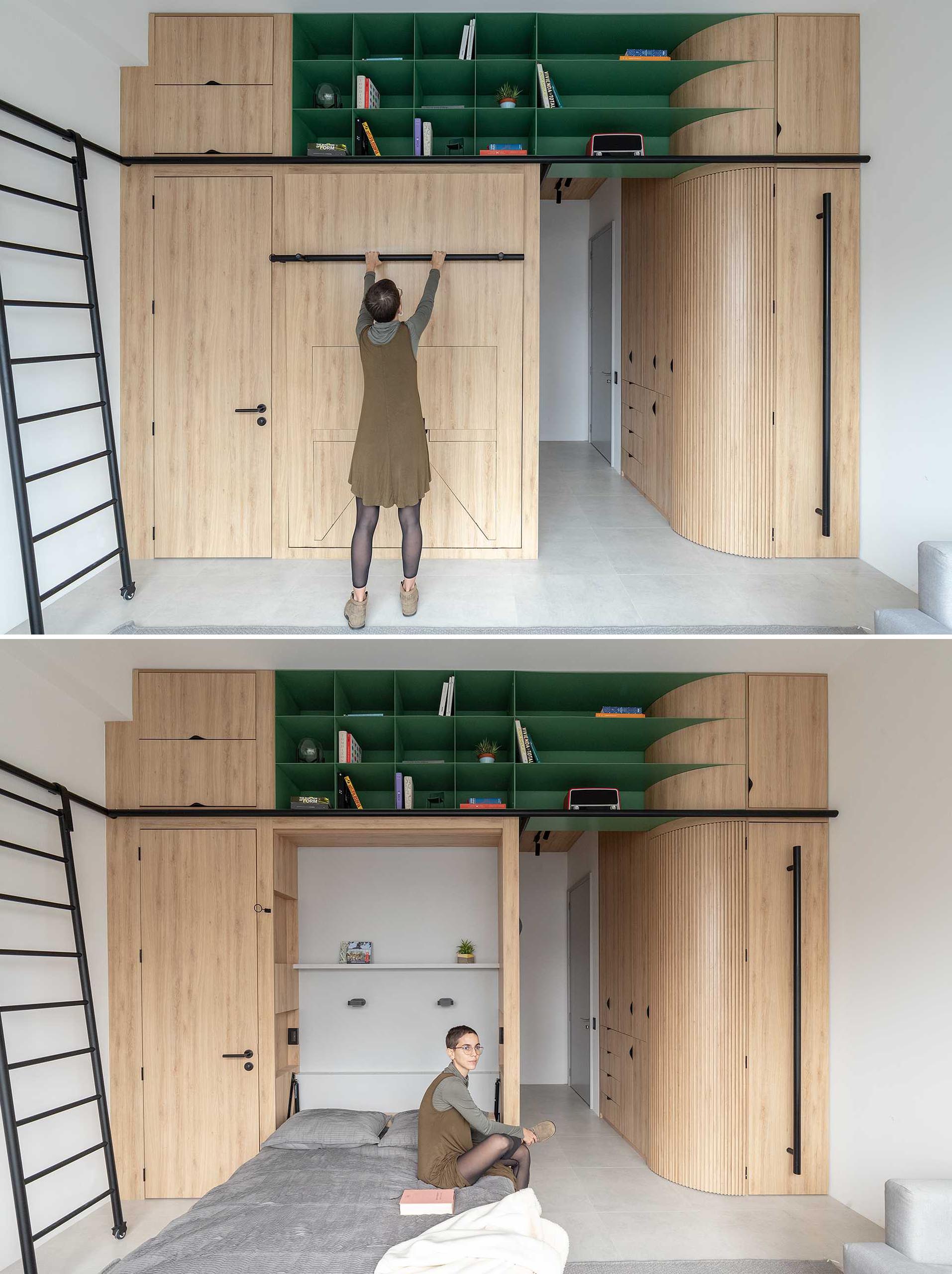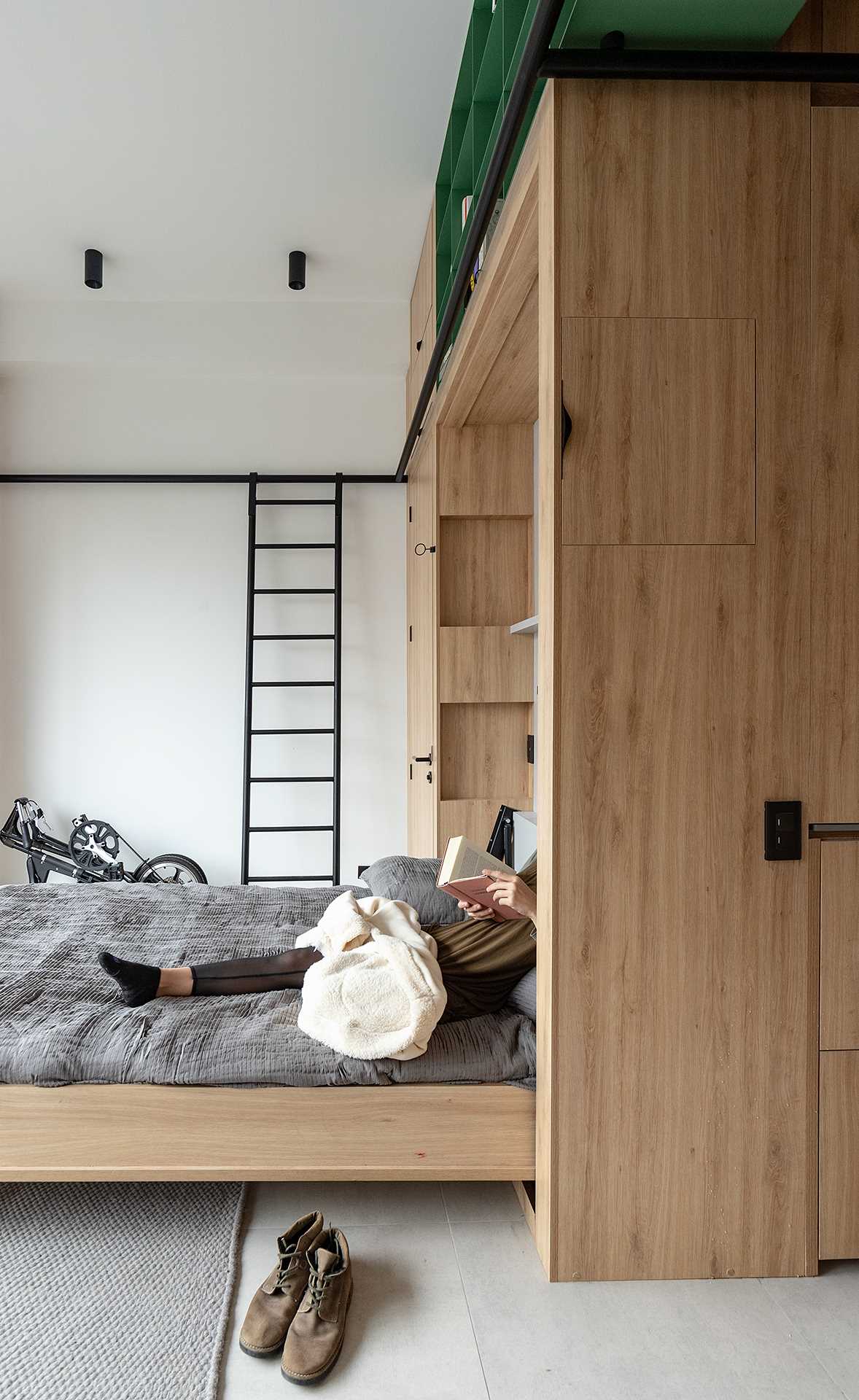 When not in use, the bed simply folds back into the wall, allowing the desk to be dropped down. The clever design has a simple locking mechanism that keeps it in place.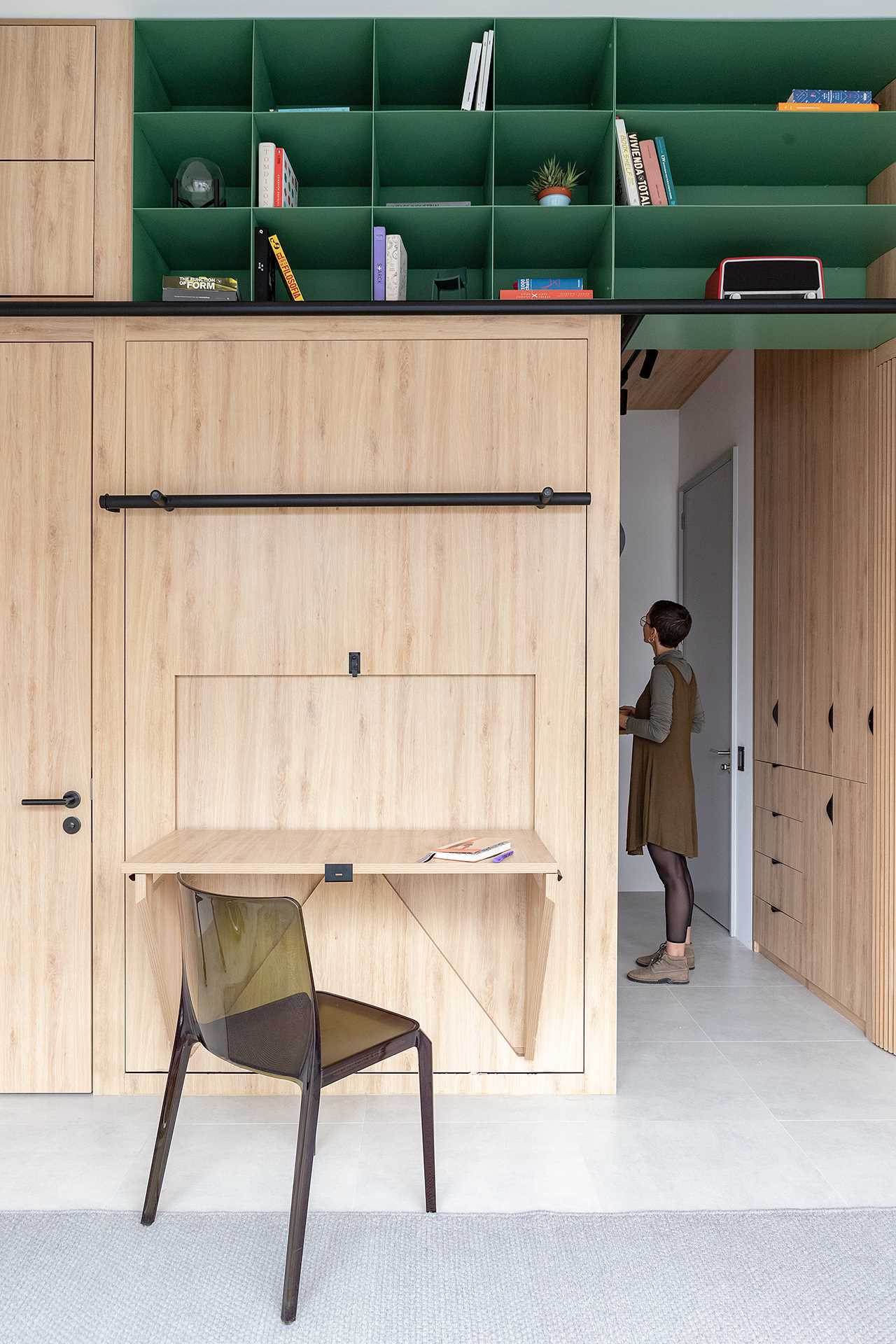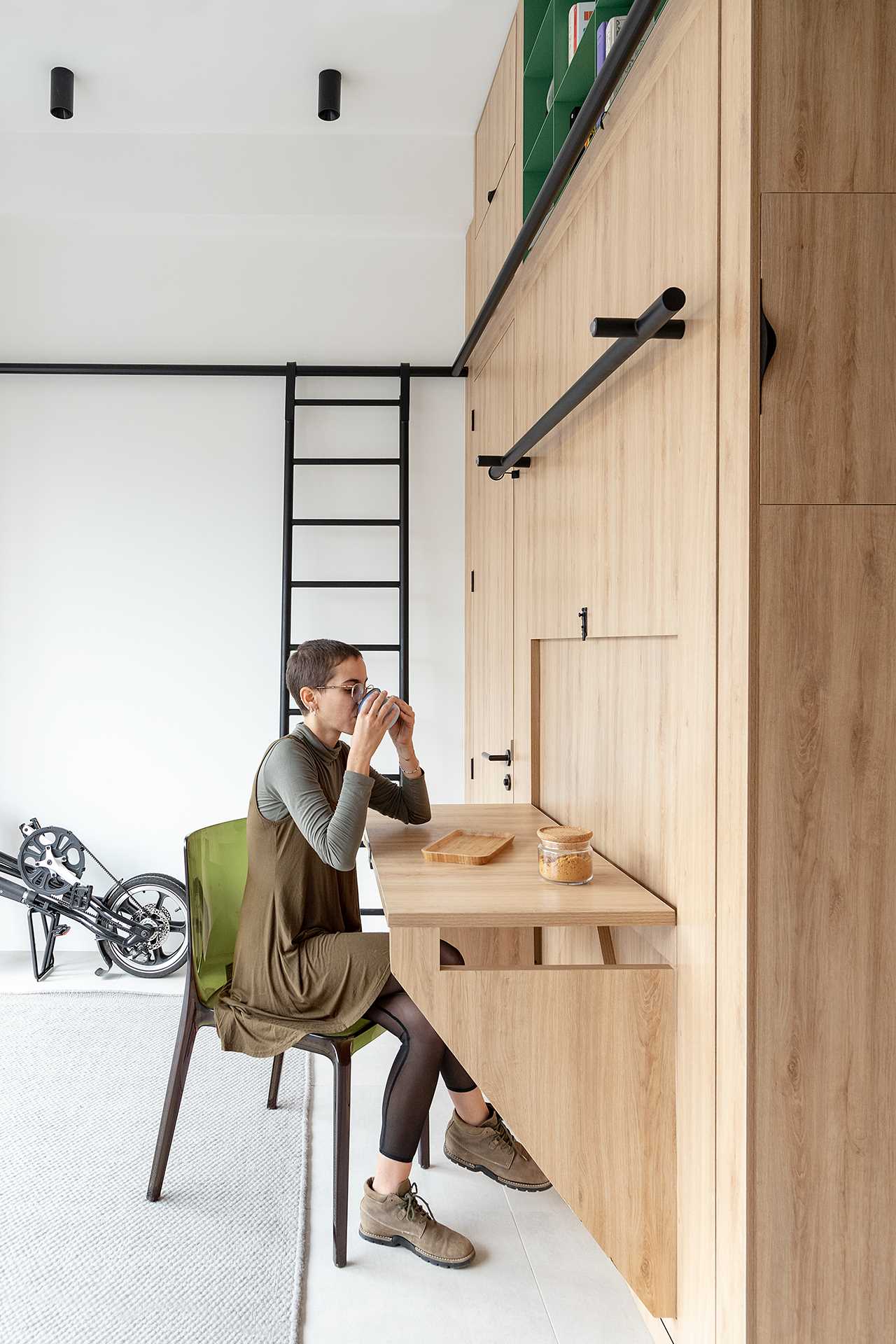 On a nearby wall, there's a black metal ladder that allows the apartment owner to easily access the upper storage like the green shelves, as well as the cabinets above the kitchen.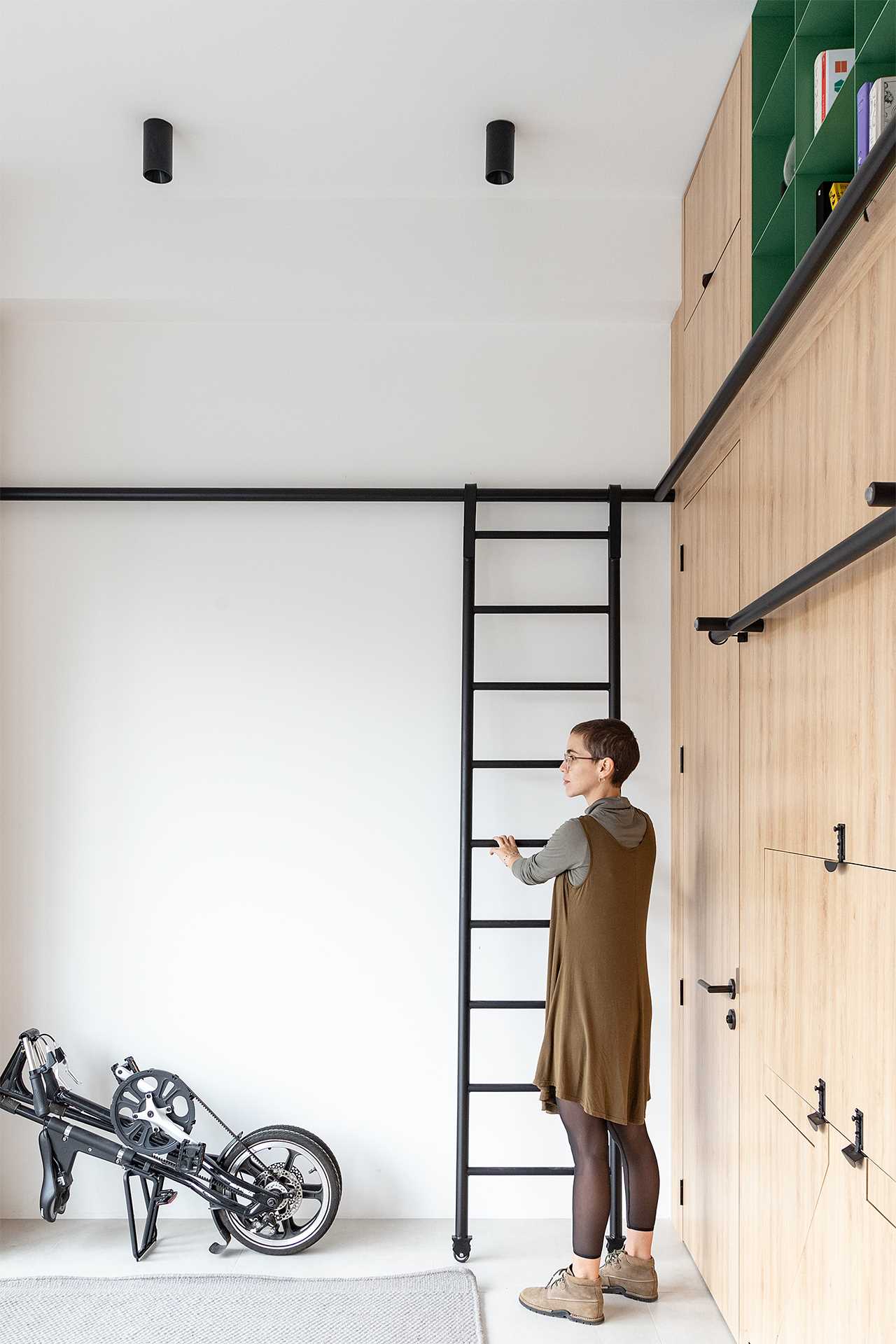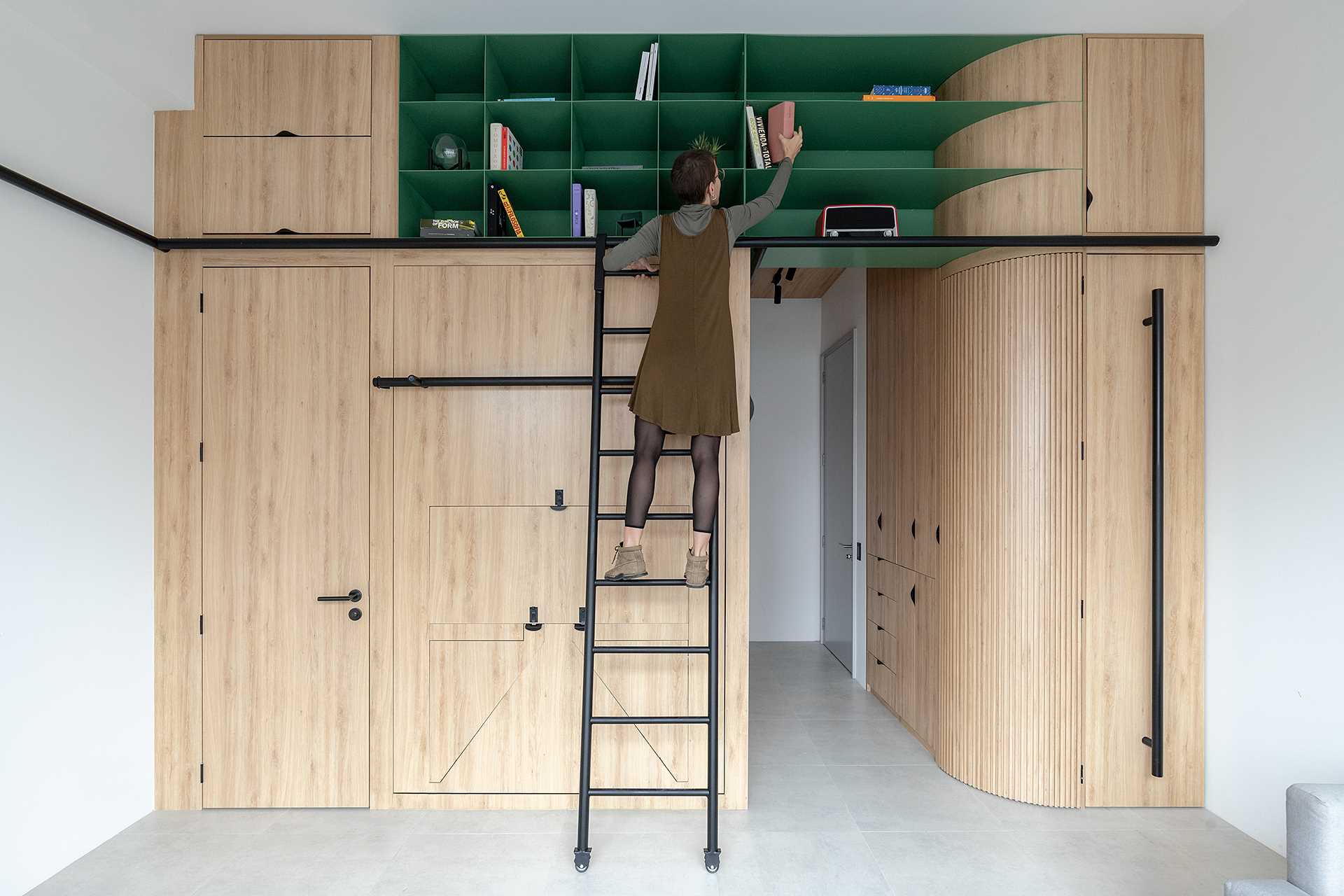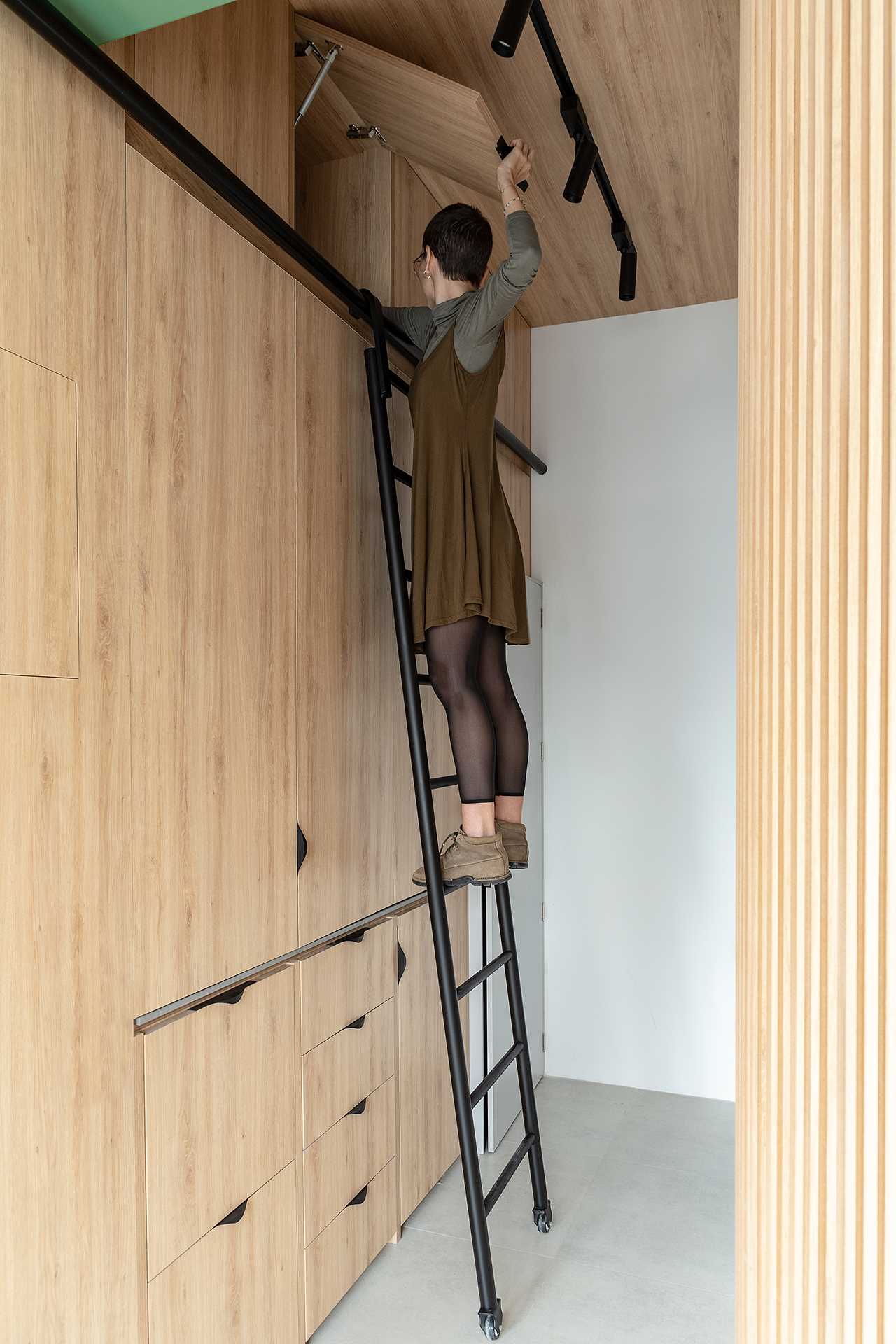 The opposite wall and the open plan area are dedicated to the living room, with a simple couch and a couple of chairs. Next to the living room is a hidden closet that slides out to reveal drawers, shelves, and a space to hang clothes.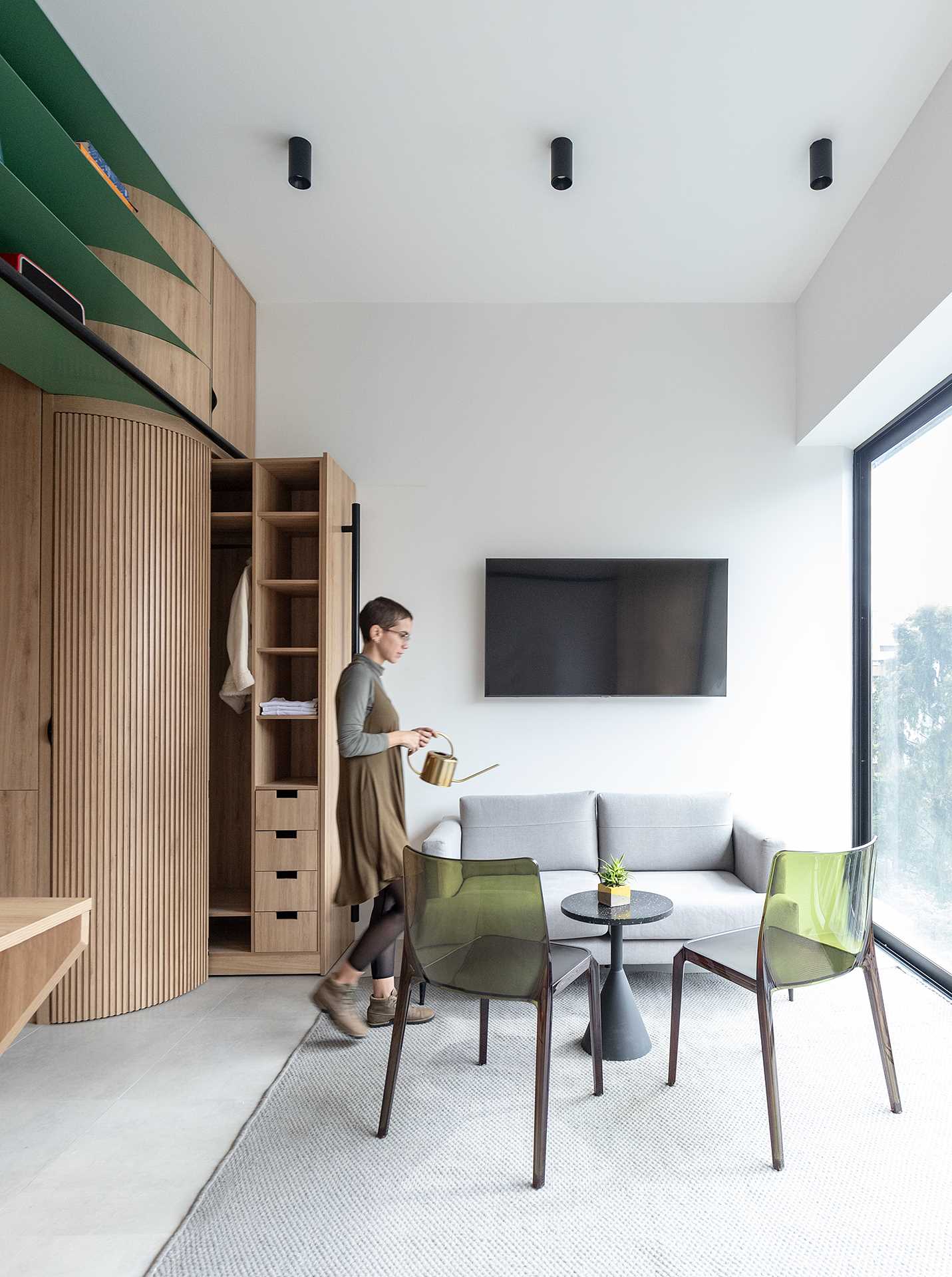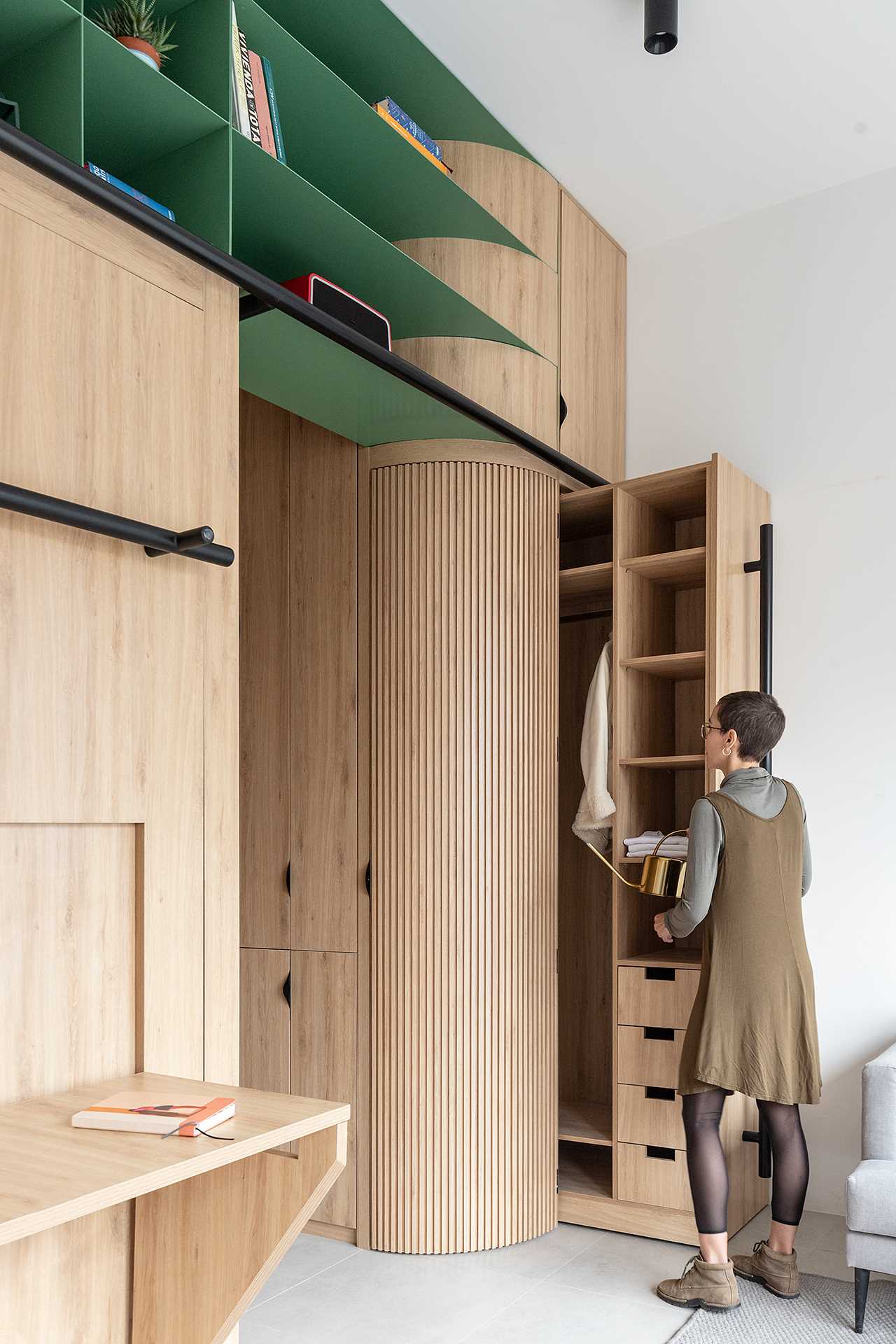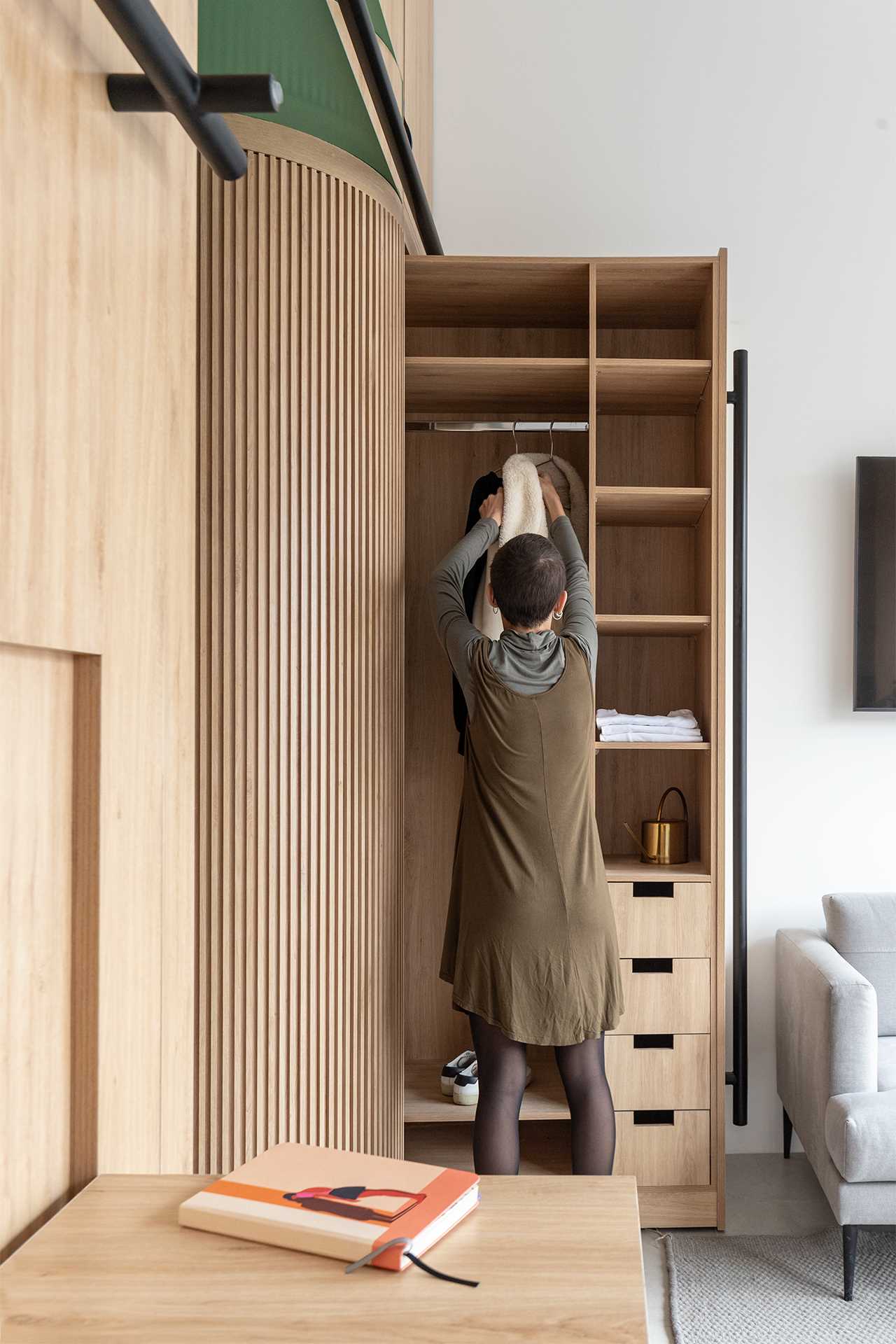 The corner has been softened with a curved cabinet that opens to shelving.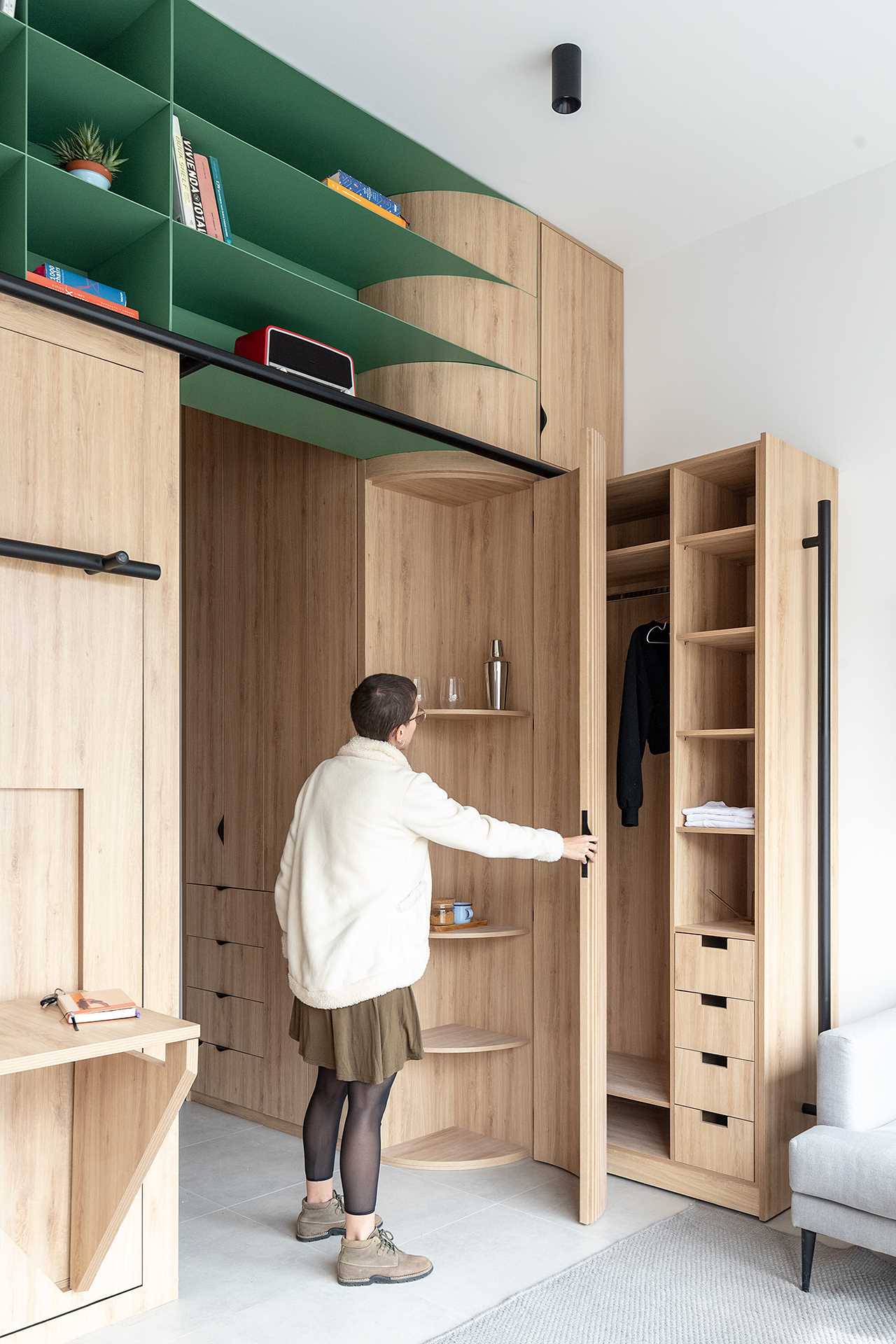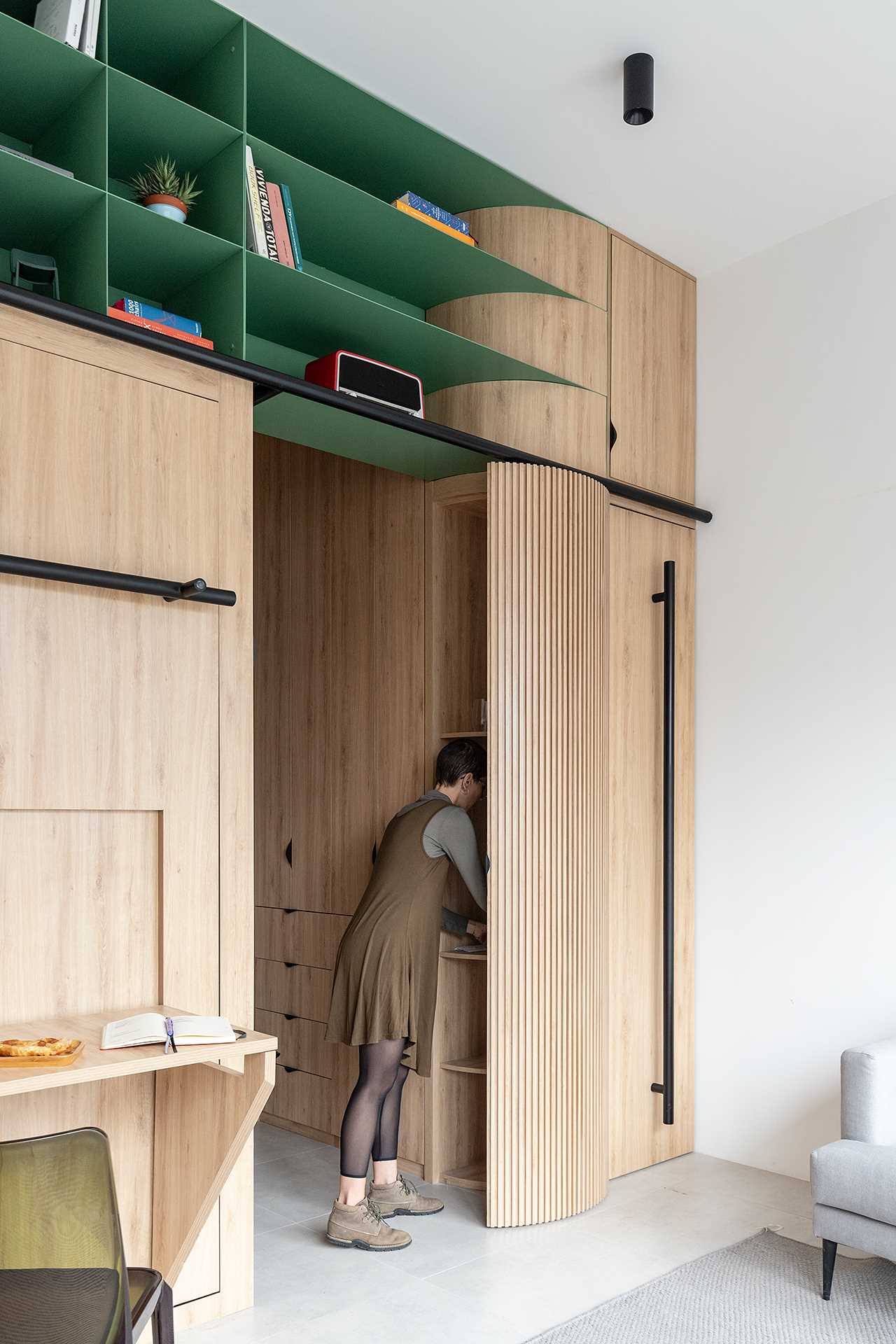 The small kitchen is located in the hallway, where a folding cabinet door opens to showcase a contrasting dark kitchen countertop, sink, cooktop, and microwave.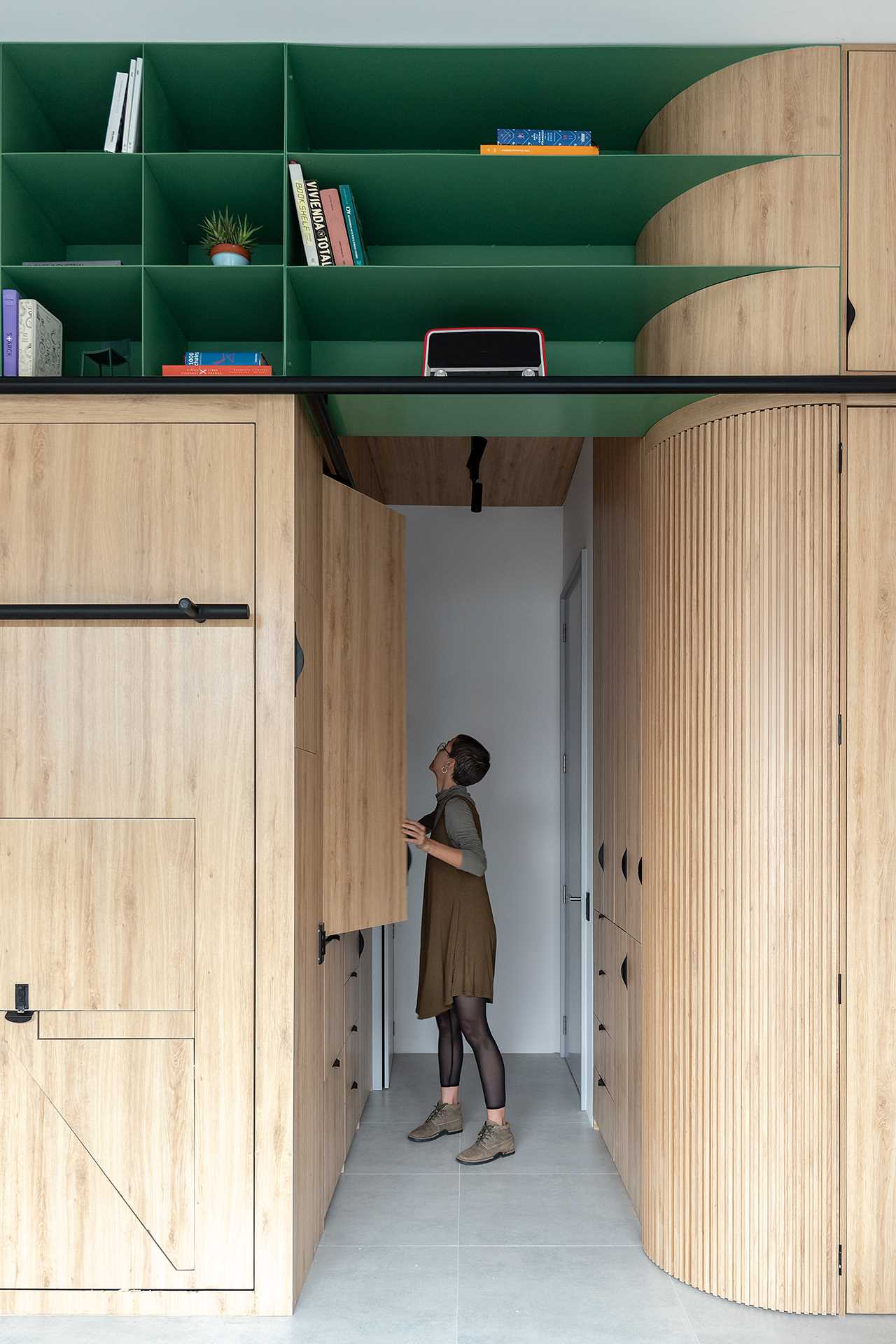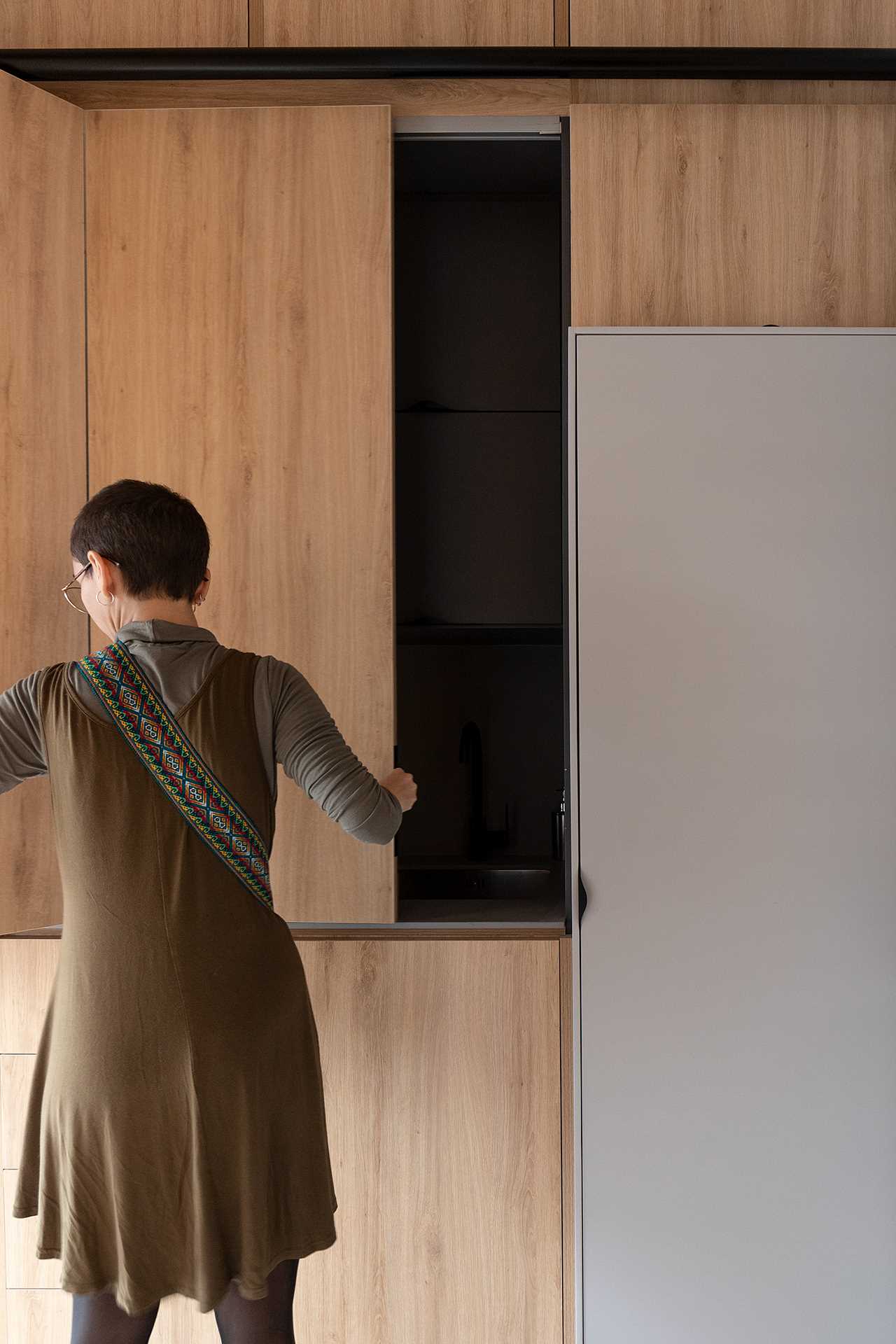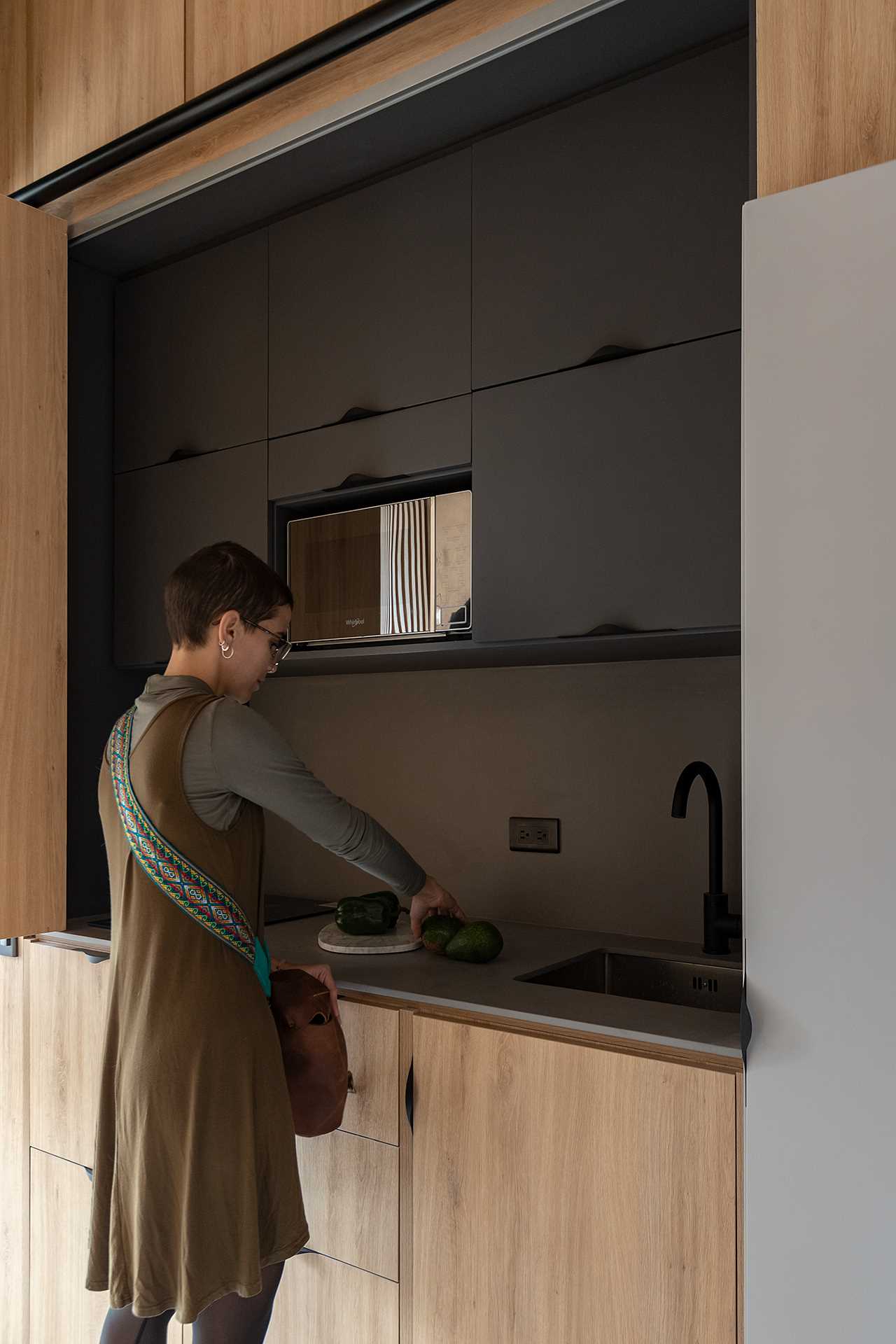 Photography: JAG Studio | Architects: Juan Alberto Andrade and Maria Jose Vascones | Team: Cuqui Rodri?guez | Contractor: Paola Canon and Uribe Schwarzkopf
Source: Contemporist