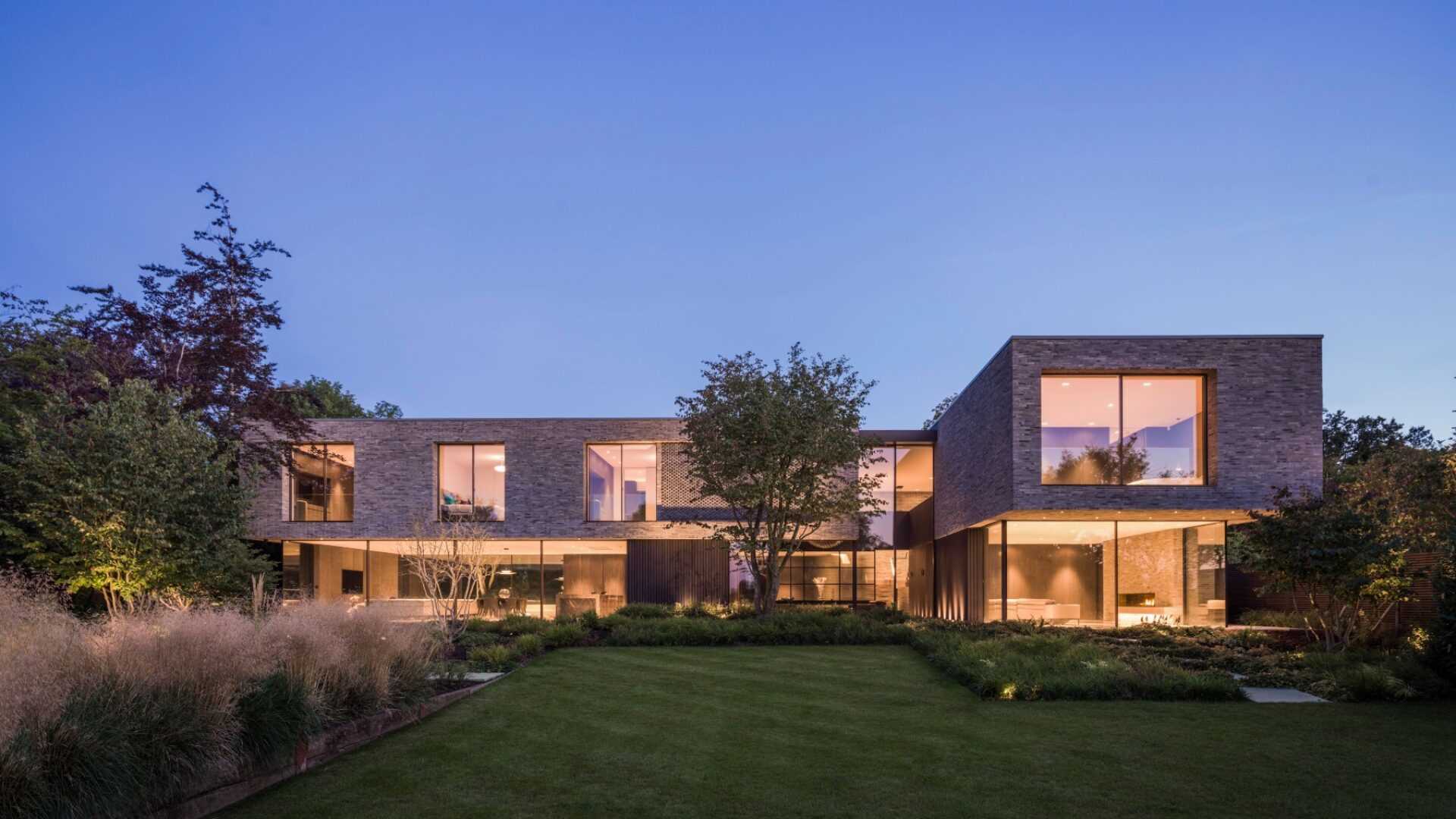 Gregory Phillips Architects has designed and built a contemporary family home in Totteridge, England, that showcases waterstruck bricks.
The waterstruck grey bricks by Petersen Tegl, have variations in color, with the property featuring a number of different types of brick detailing in what Gregory Phillips describes as 'an essay in brickwork'.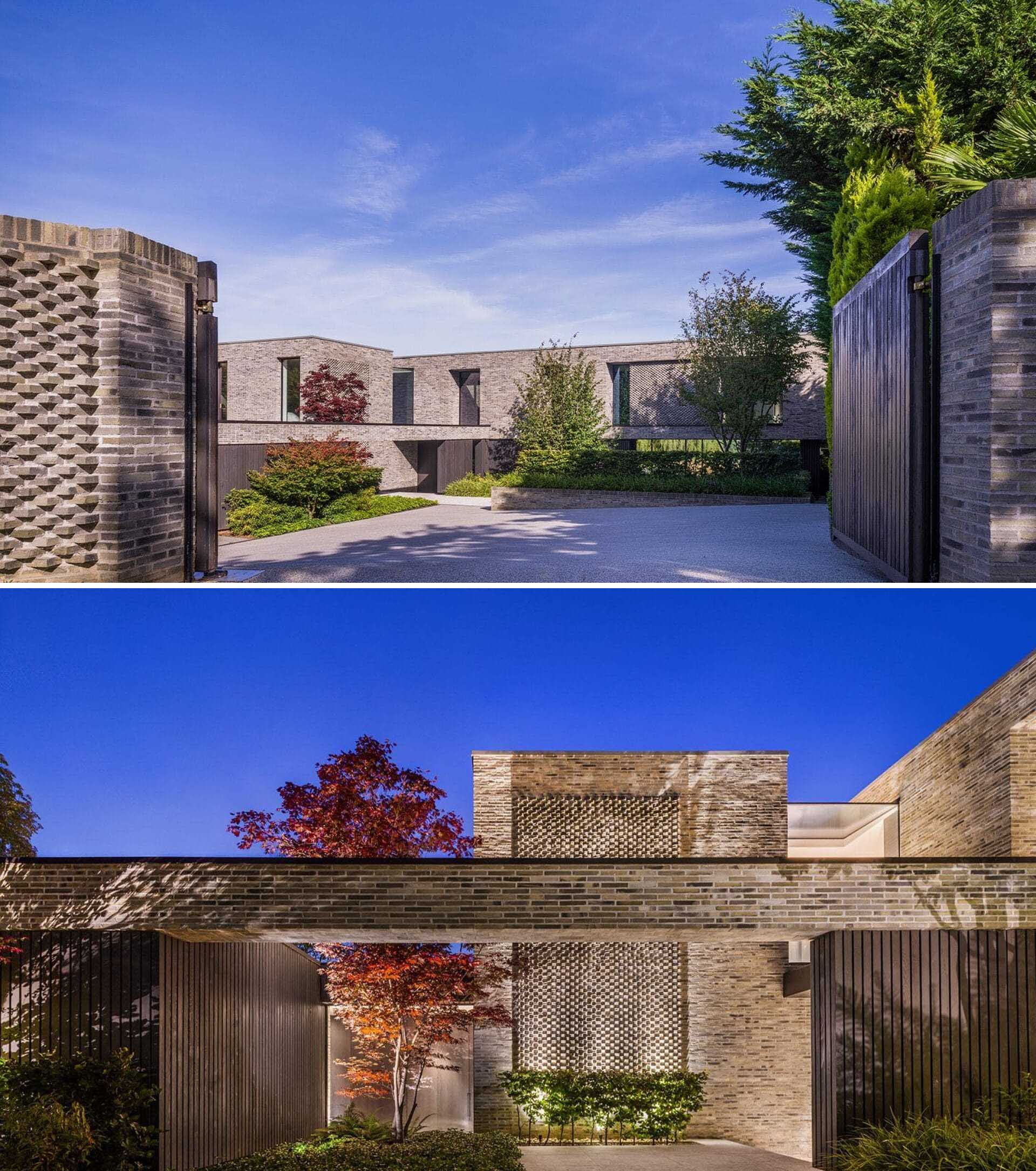 Waterstruck bricks are lightly textured bricks created when water is used within the moulding and demoulding process. The property exterior also includes saw tooth brickwork, where the bricks are laid at a 45-degree angle, creating a striking effect in the sunshine.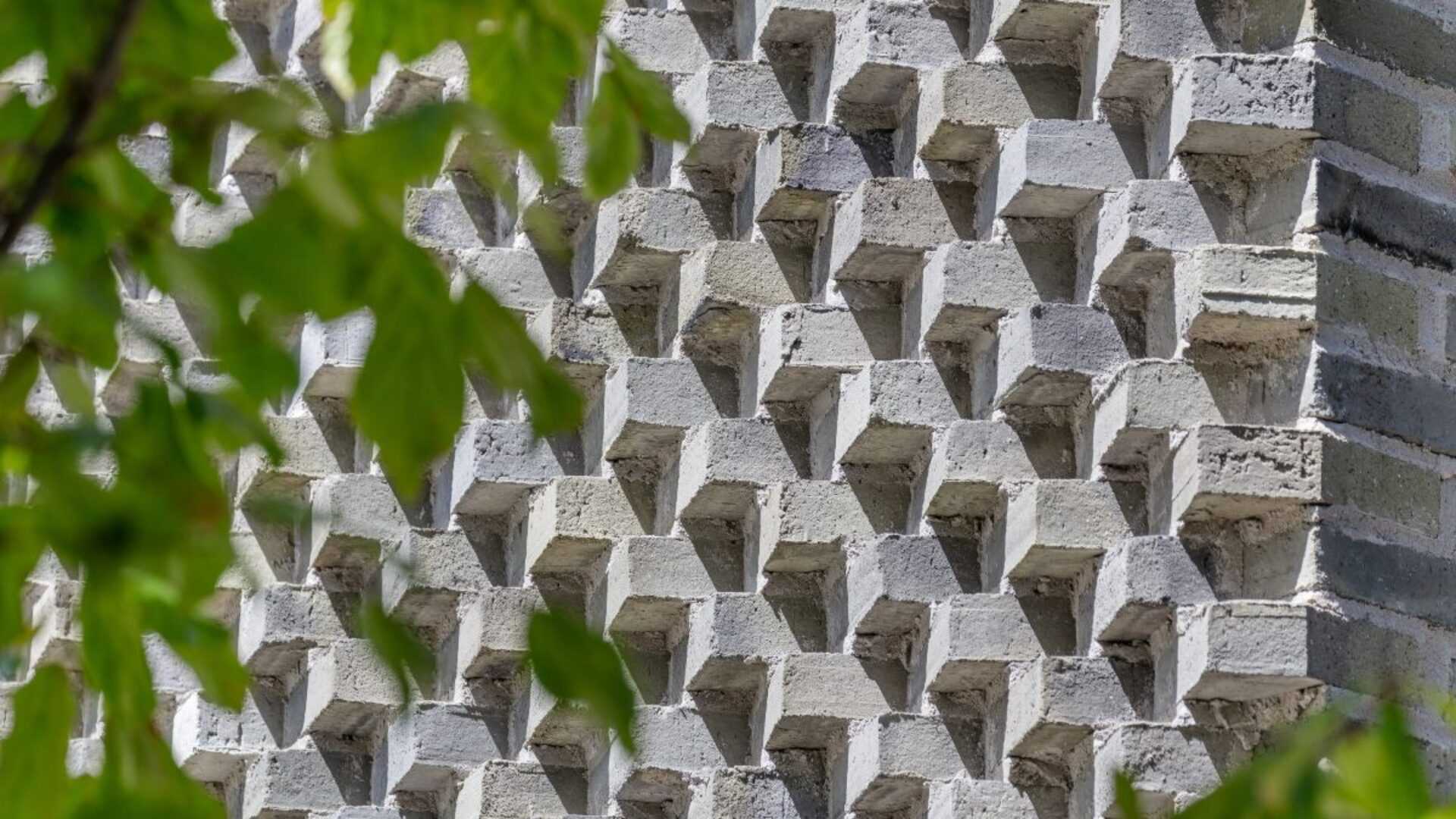 Other materials, like timber, glass, and steel were chosen for their quality and longevity, while highly-insulated lightweight stud walls infill between a structural steel frame.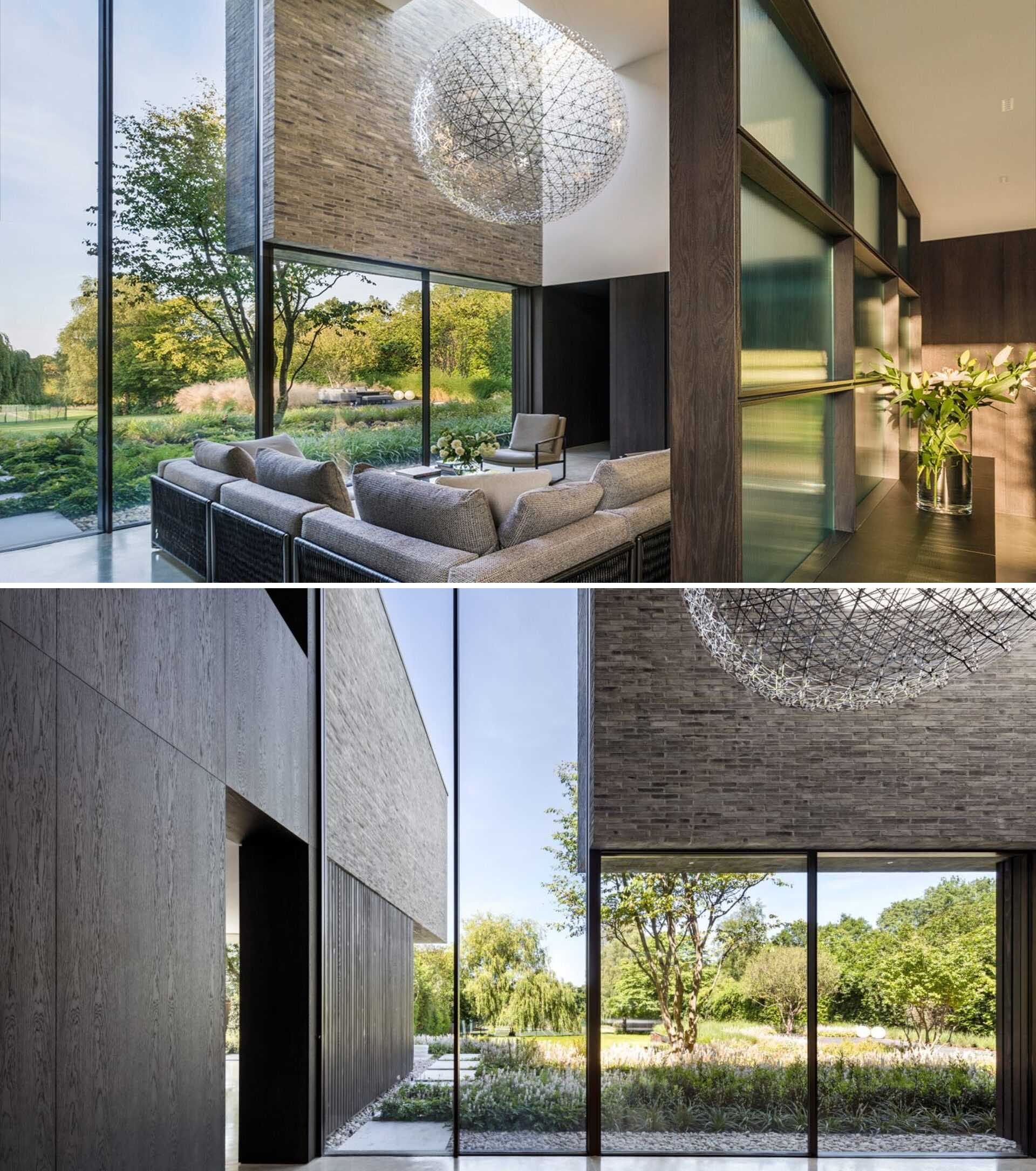 The home's interior has concrete flooring, minimal furnishings, and a kitchen with a large island that looks out over both sides of the garden.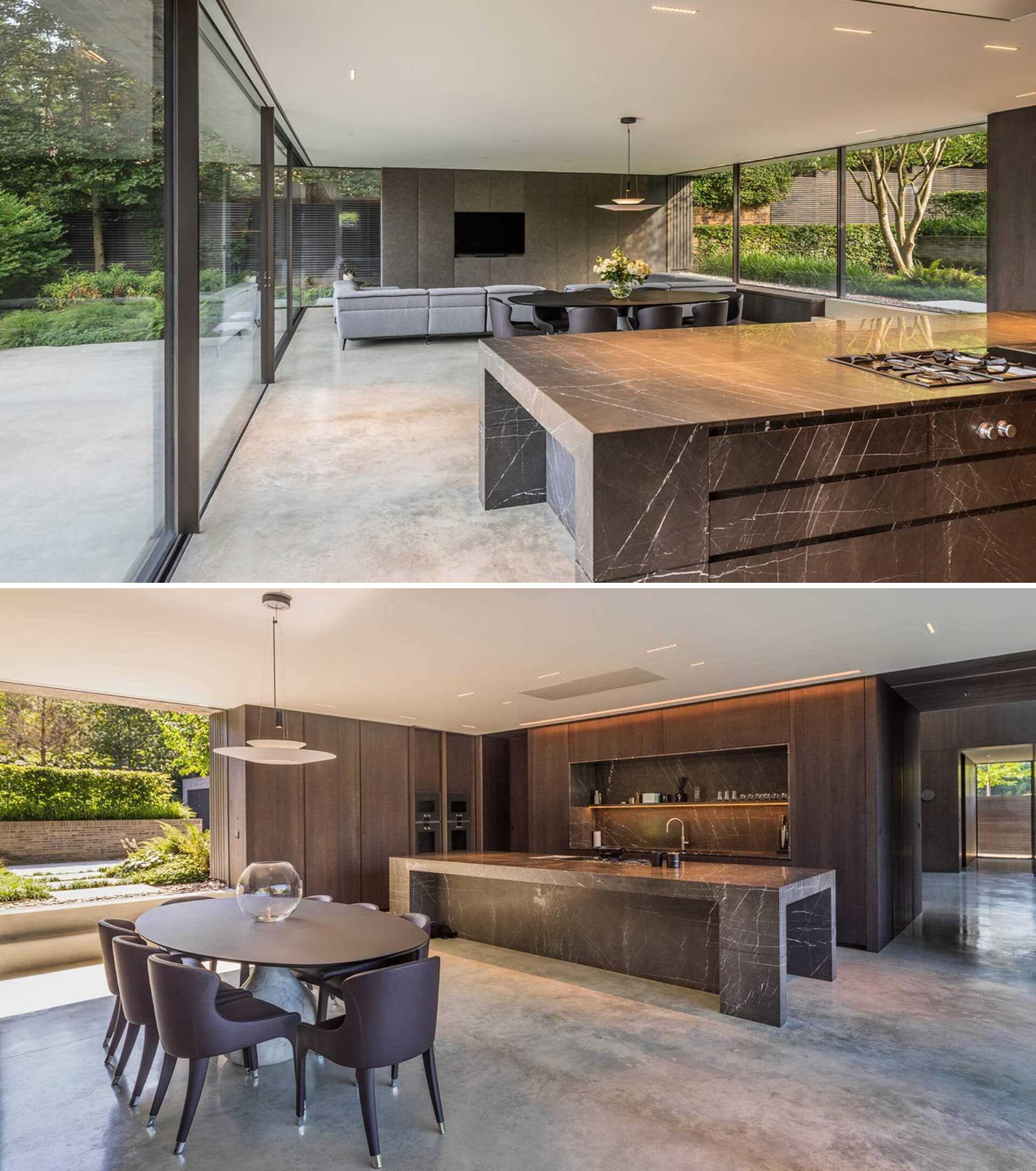 Throughout the interior, the architects opted for a dark stained oak board that's featured in a number of different ways, for wall paneling, cabinet doors, the front door, internal doors, shelving, and the staircase handrails and balustrades.
In one of the bedrooms, large floor-to-ceiling windows overlook the garden, while built-in closets include a vanity area and built-in TV.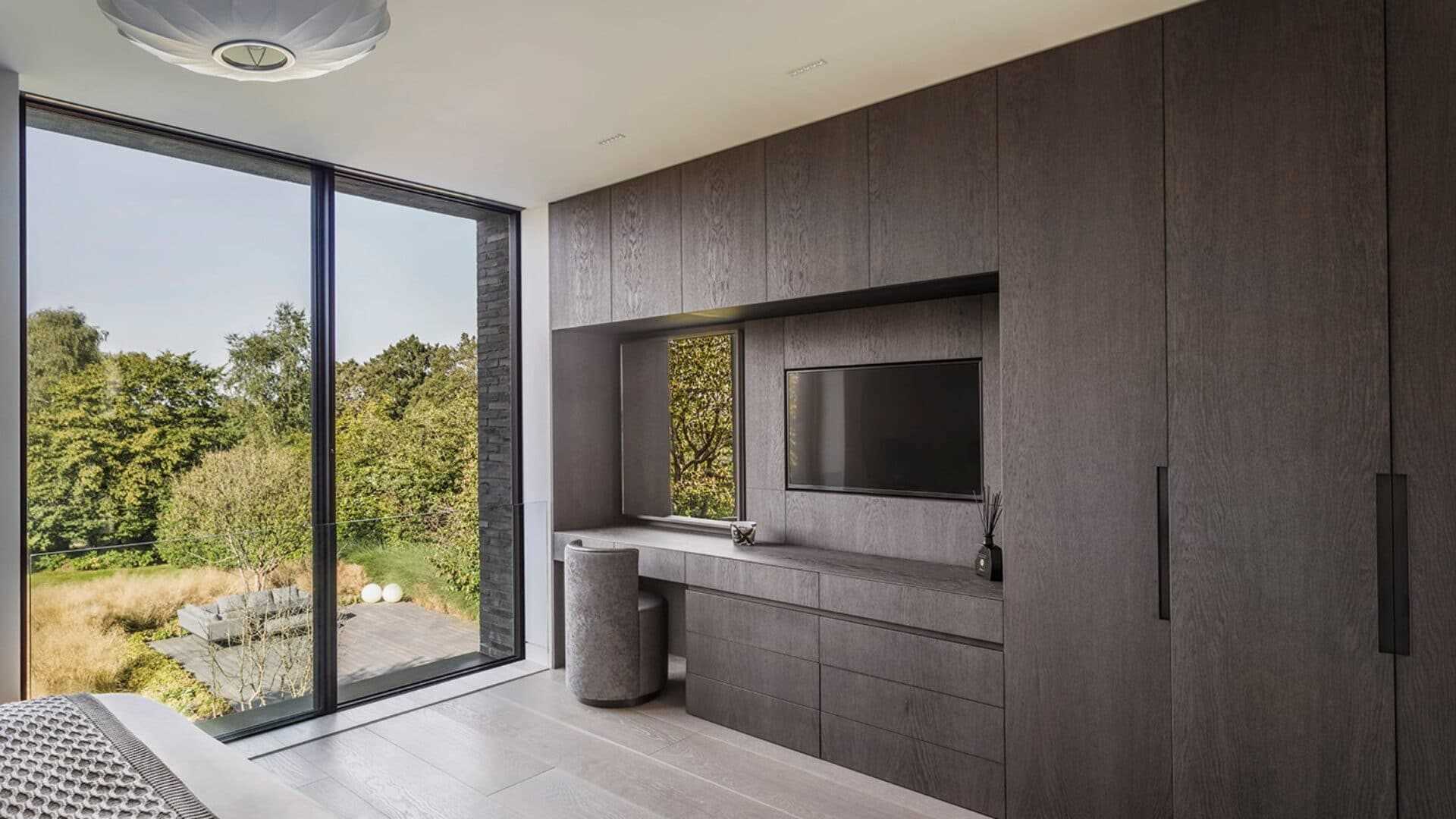 In a bathroom, a freestanding bathtub sits beside a shelving niche, while the windows provide a view of the grey brickwork.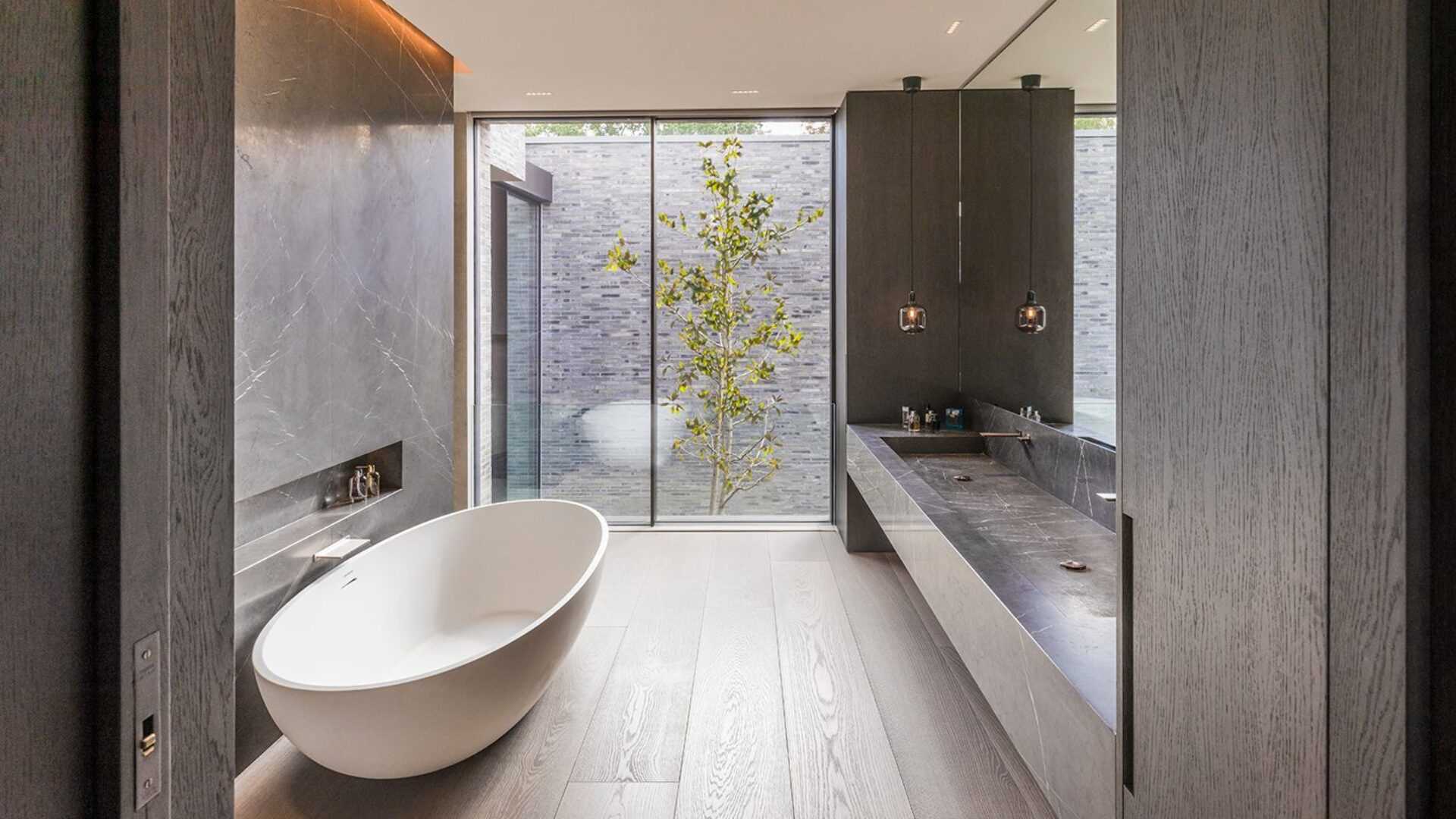 Watch the video below that shows more details of the home.
Here's a look at the floor plan of the home.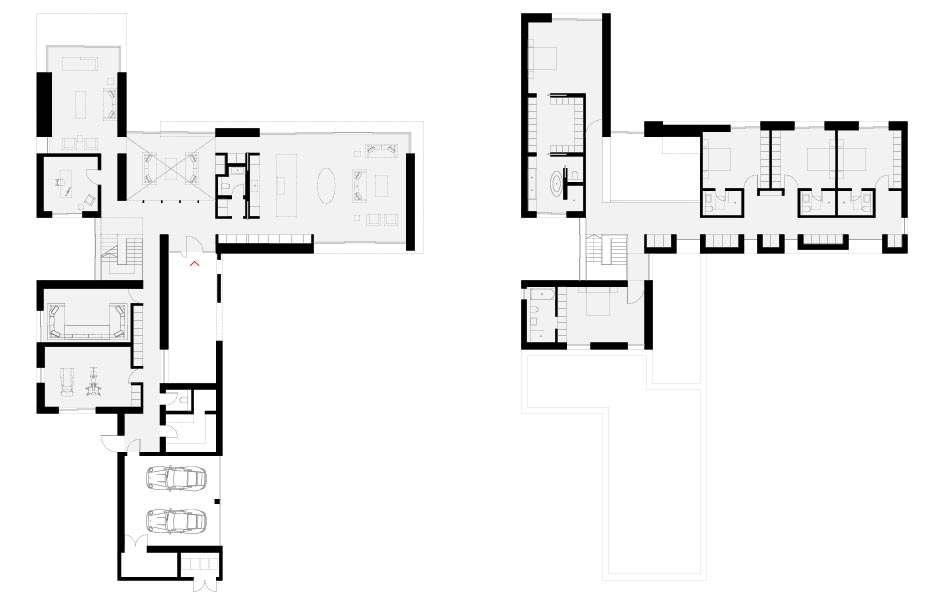 Photography by Mel Yates
Source: Contemporist