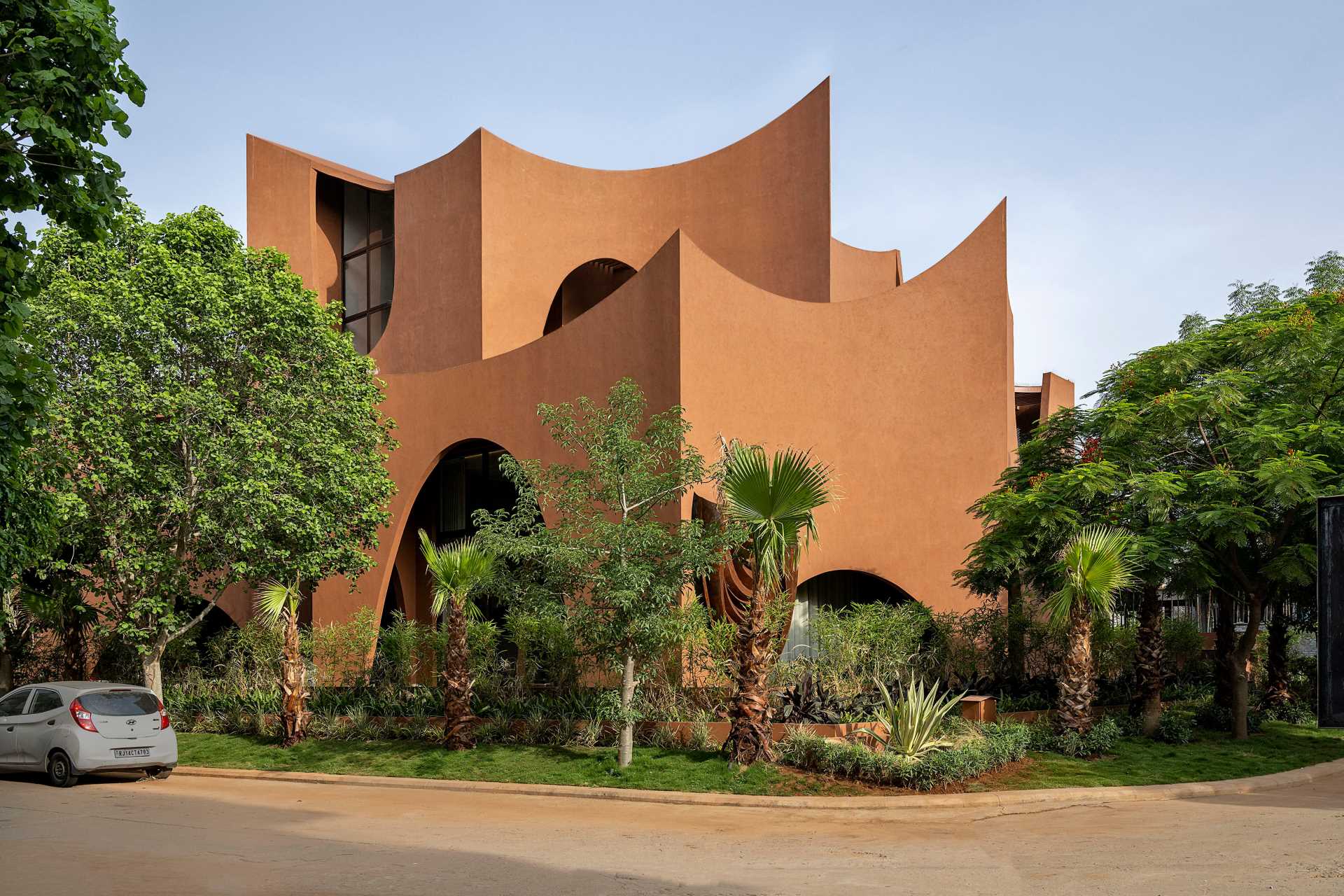 Sanjay Puri Architects has completed a new sculptural house that's located in the hot climate of Rajasthan, India, and is home to a family with three generations living together.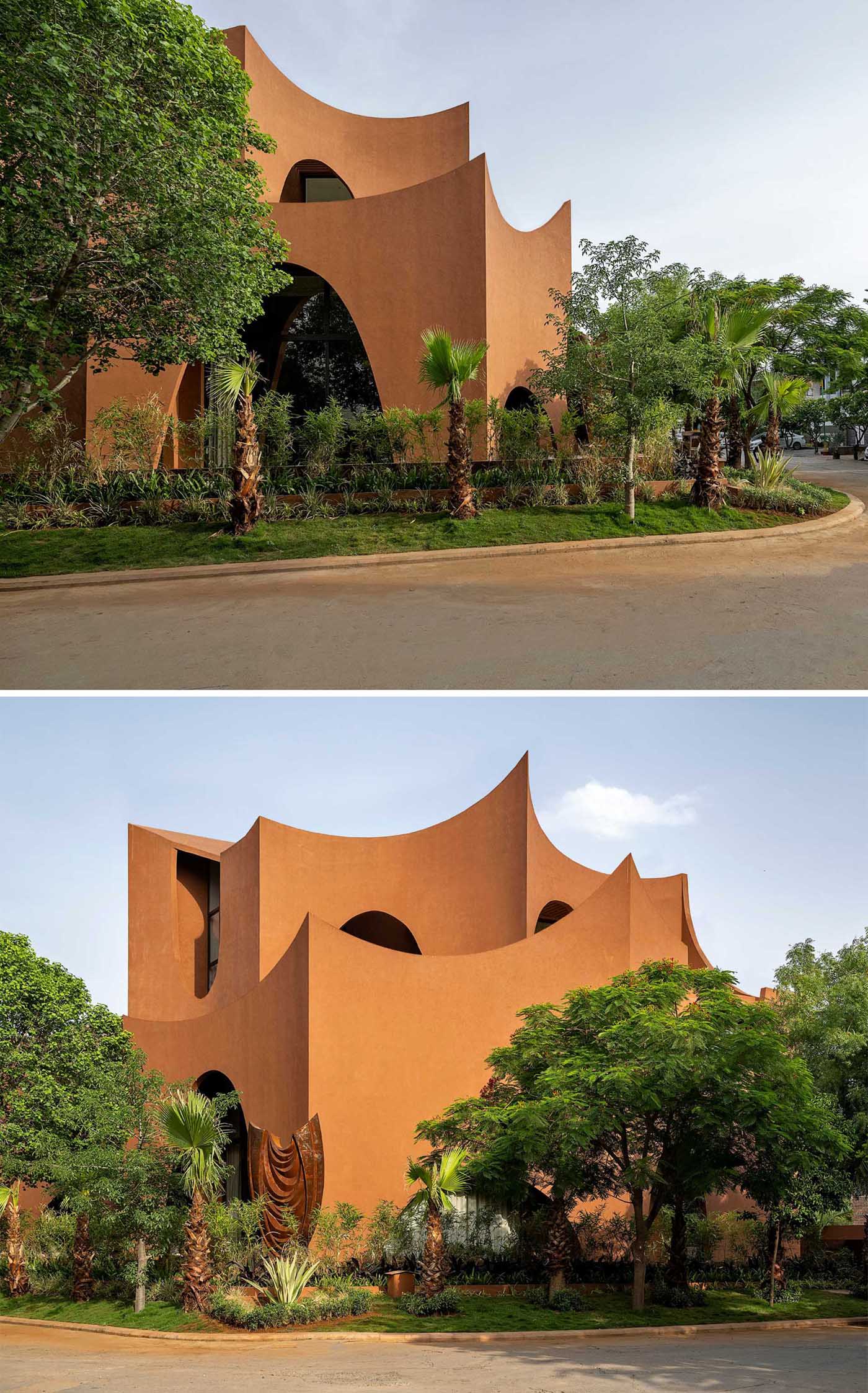 Built on a corner lot, the home has been designed with various heights where arches create openings to help keep the house cool on a hot day.
The house was built using locally sourced bricks, sandstone, and lime plaster, and includes processes for water recycling, rainwater harvesting, and solar panels for energy generation.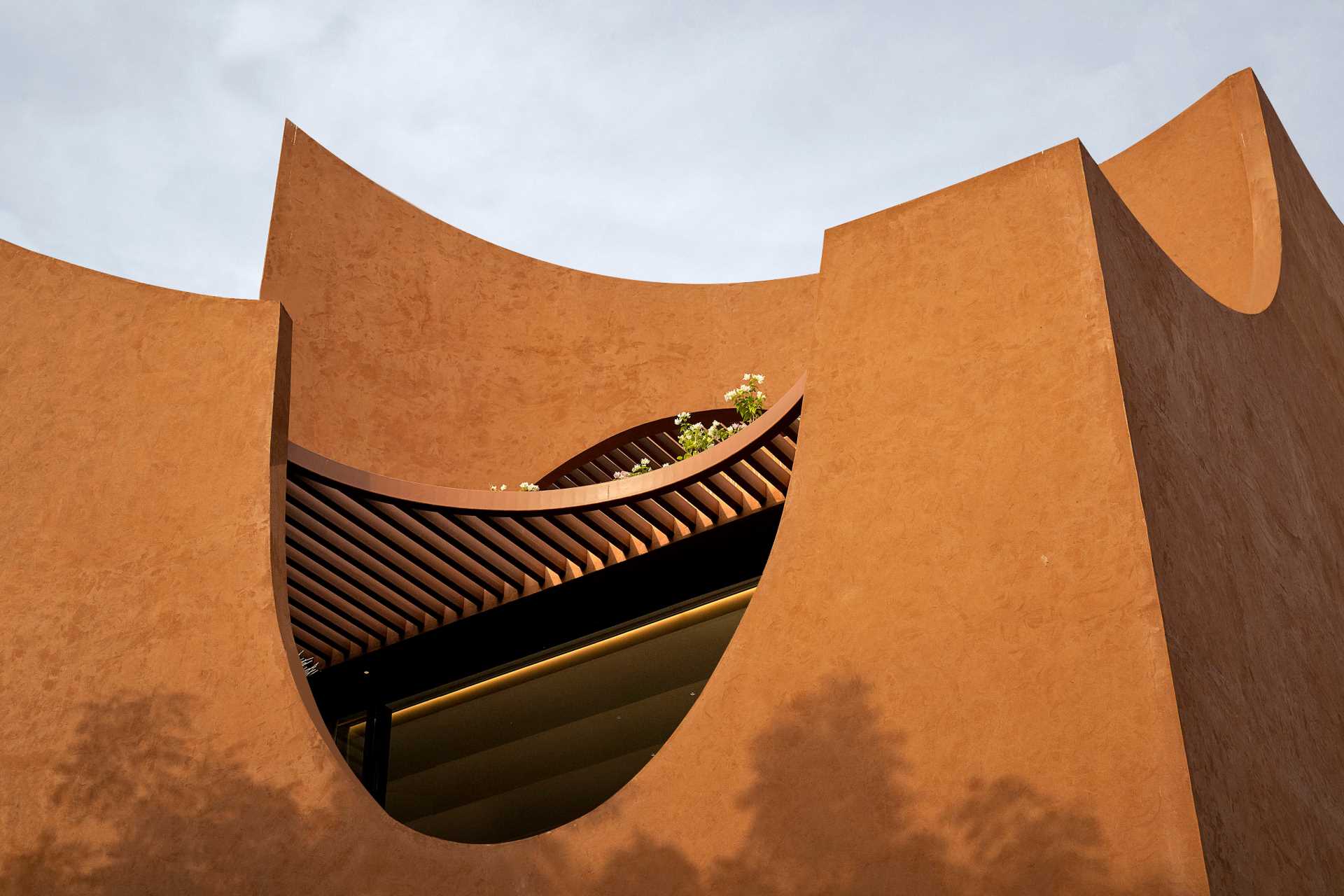 The interesting play of volumes, open, enclosed, and semi-enclosed spaces can be seen at every level, from the ground floor patio spaces to the upper floor bedrooms.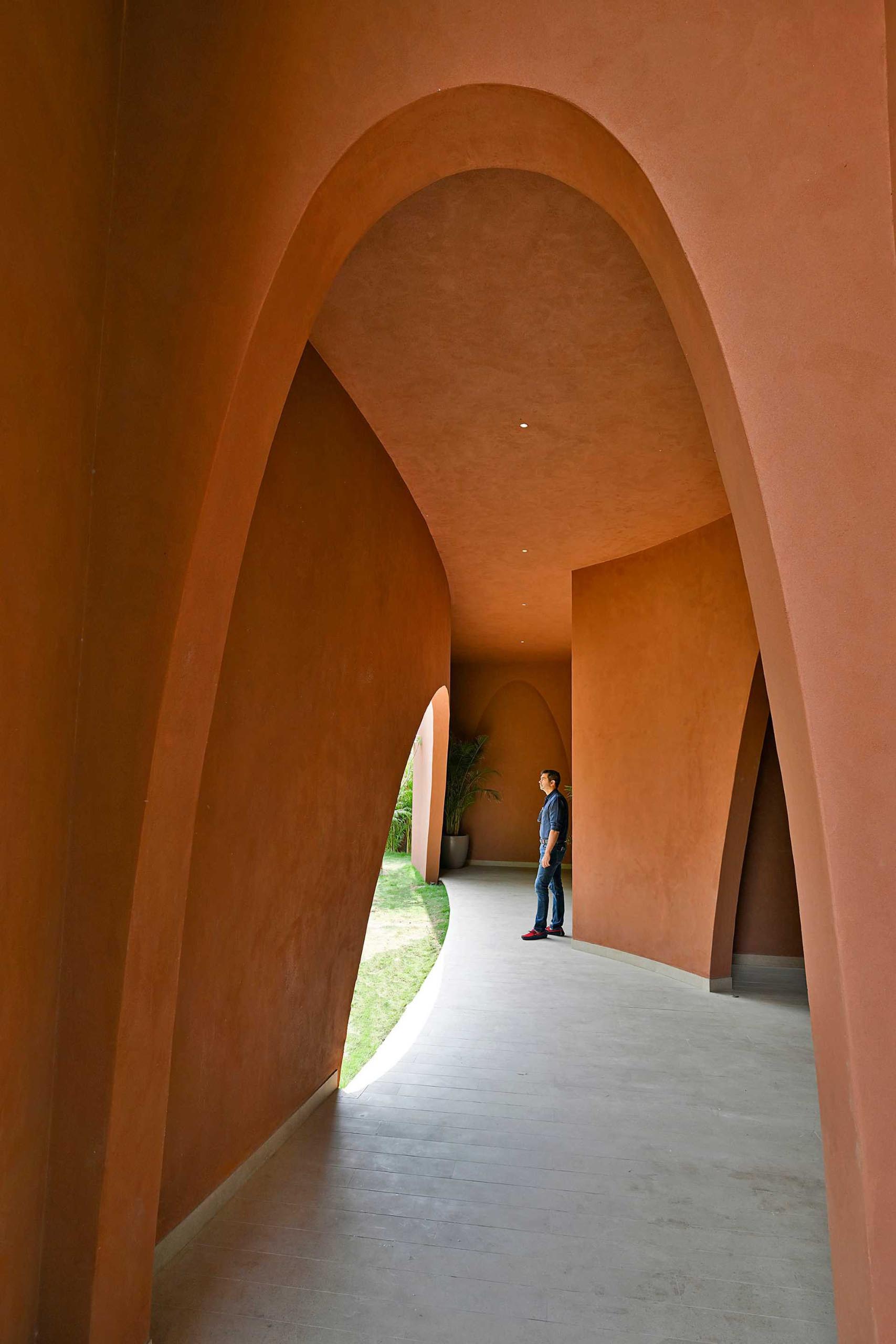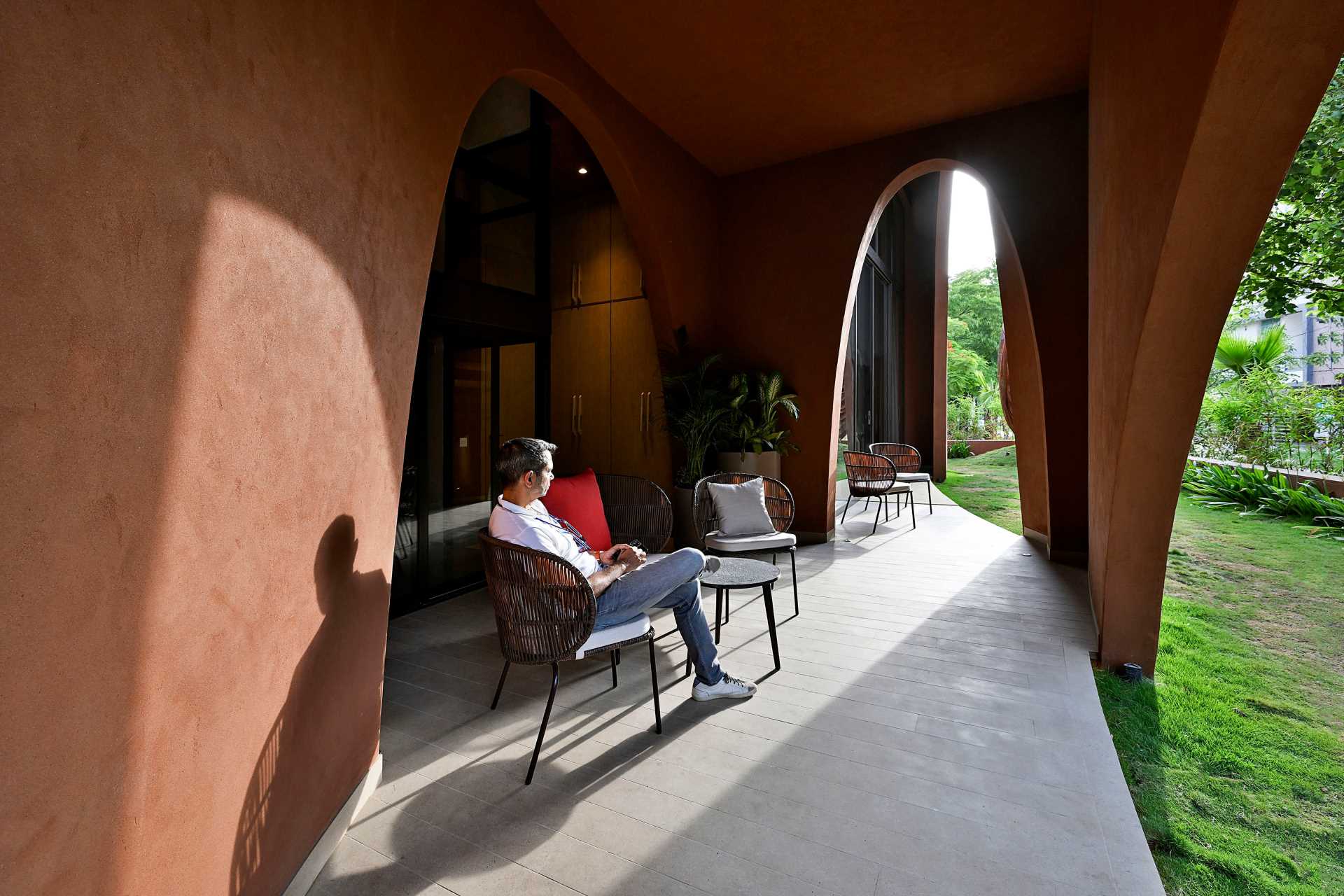 Inside the home, arches help to shade the interior spaces, like the living room, while also creating welcoming spaces that interact with people walking past in the hallway.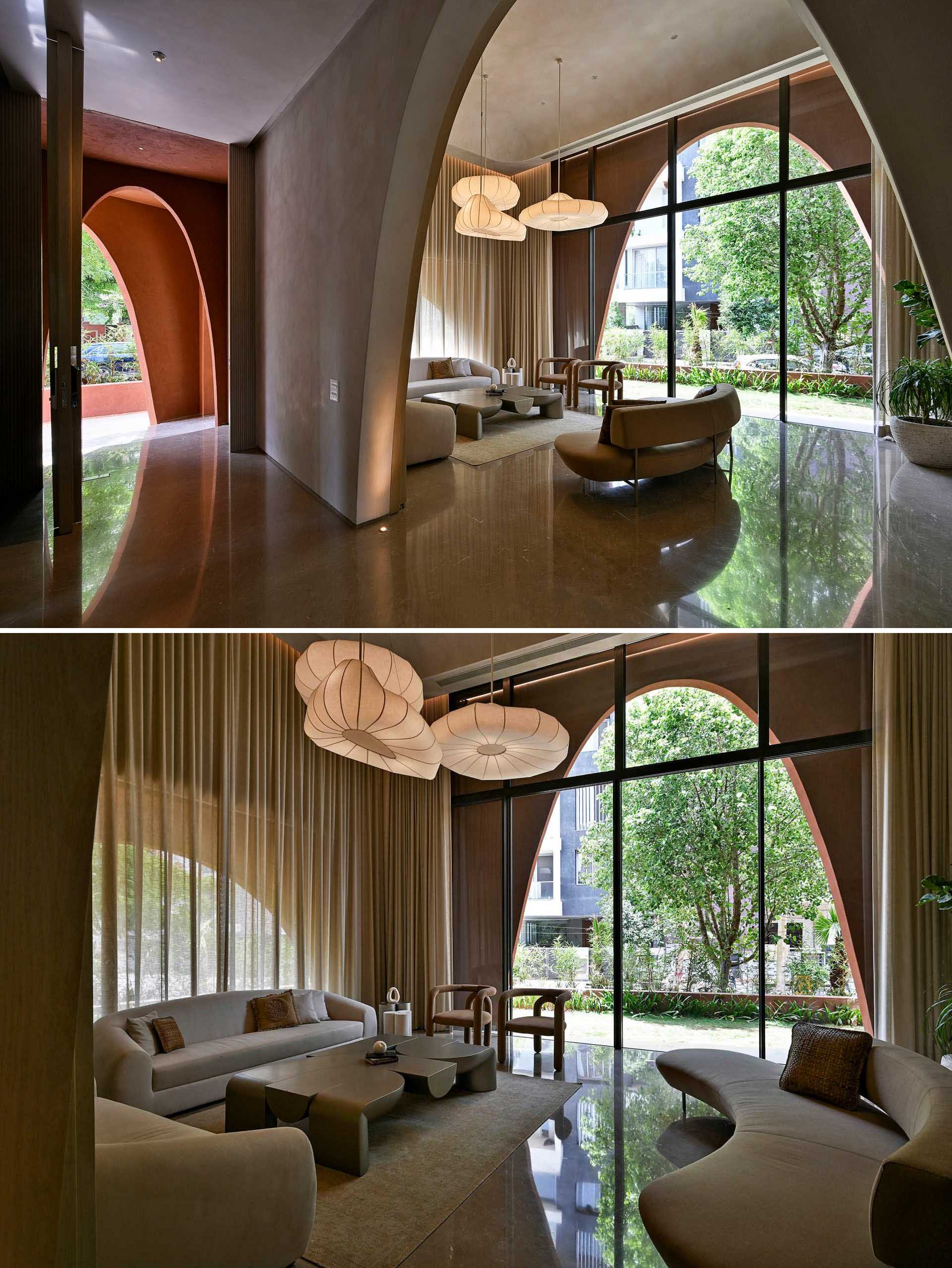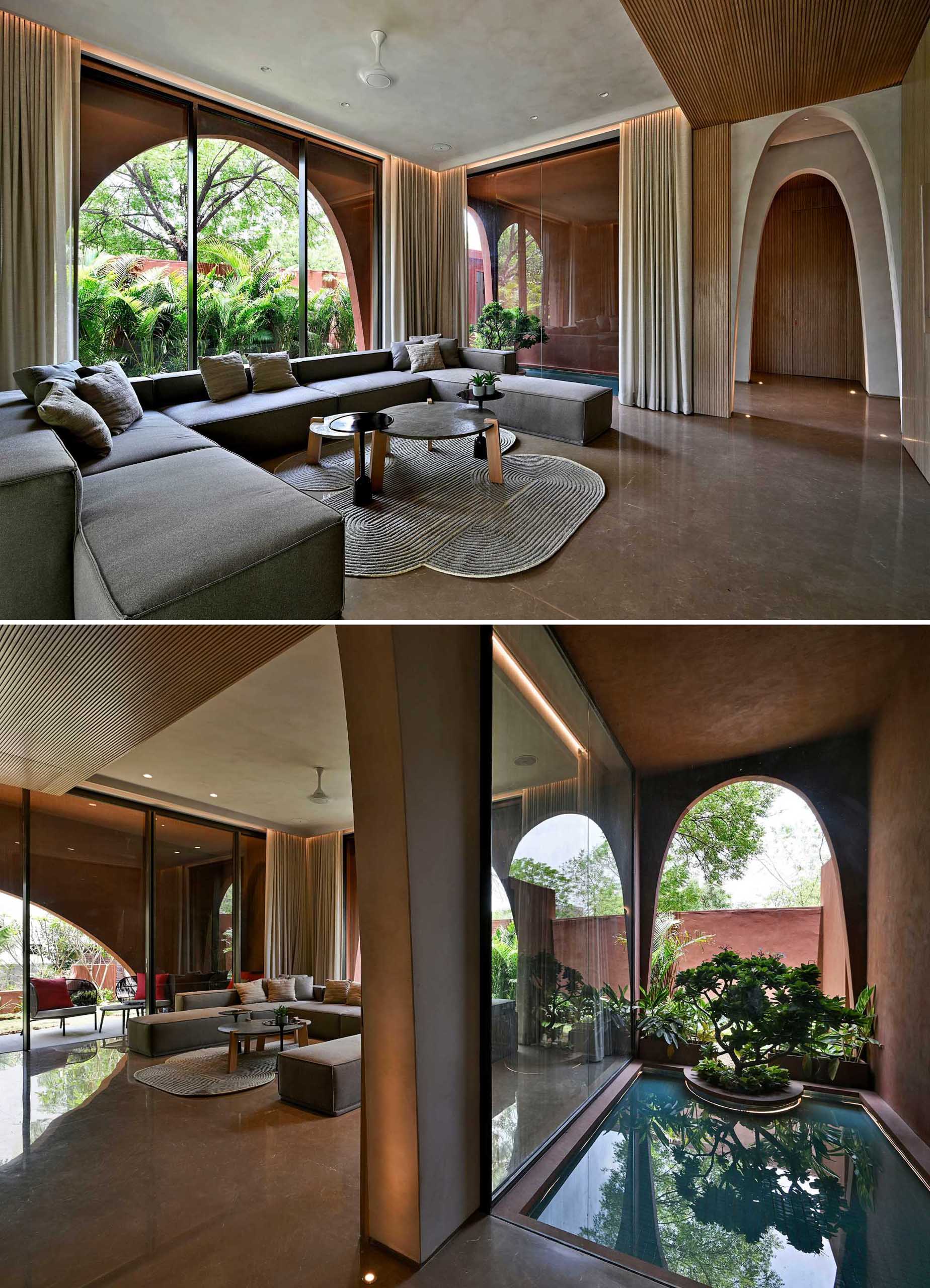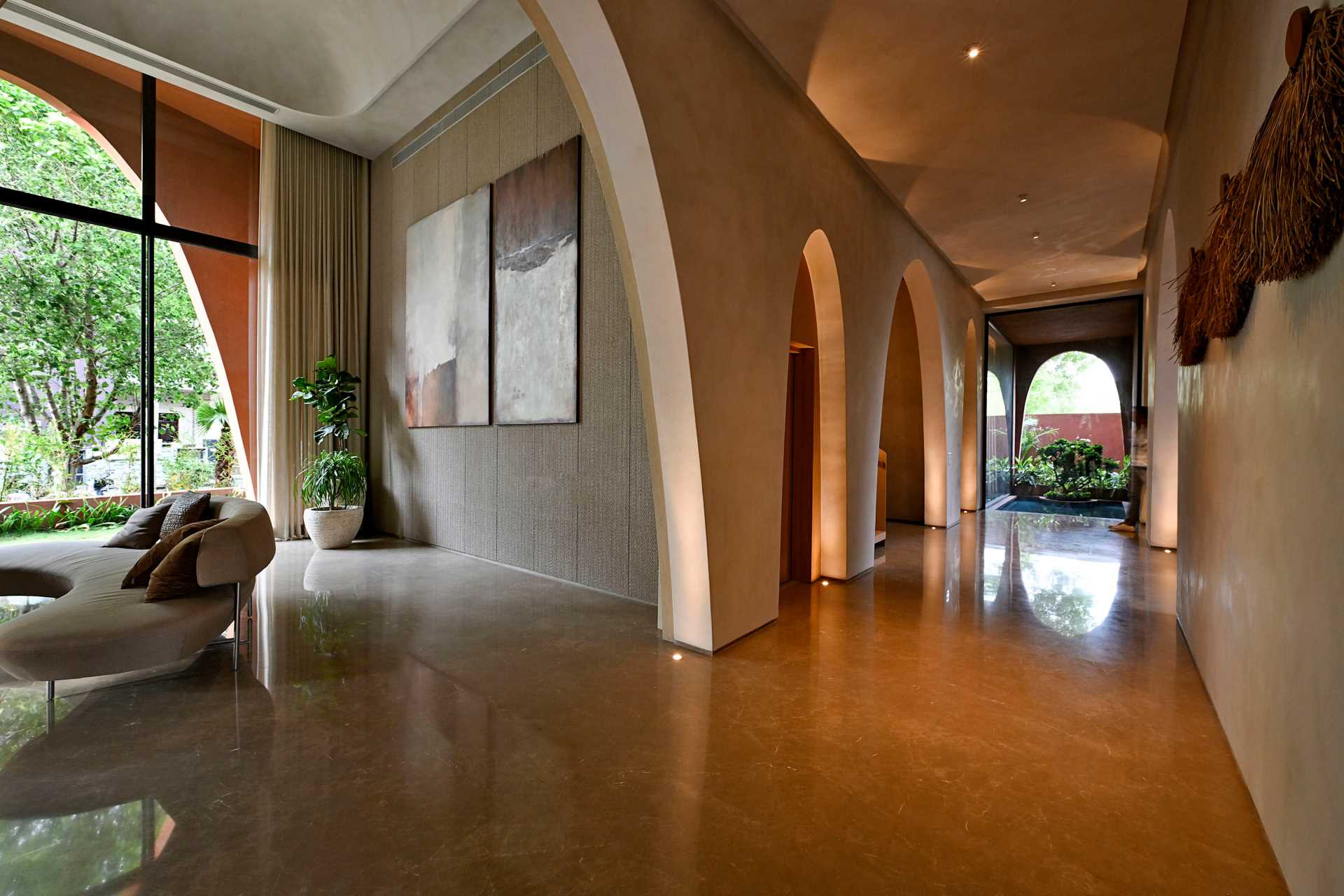 In the dining room, the double-height ceiling provides a glimpse of the arches on both levels of the home.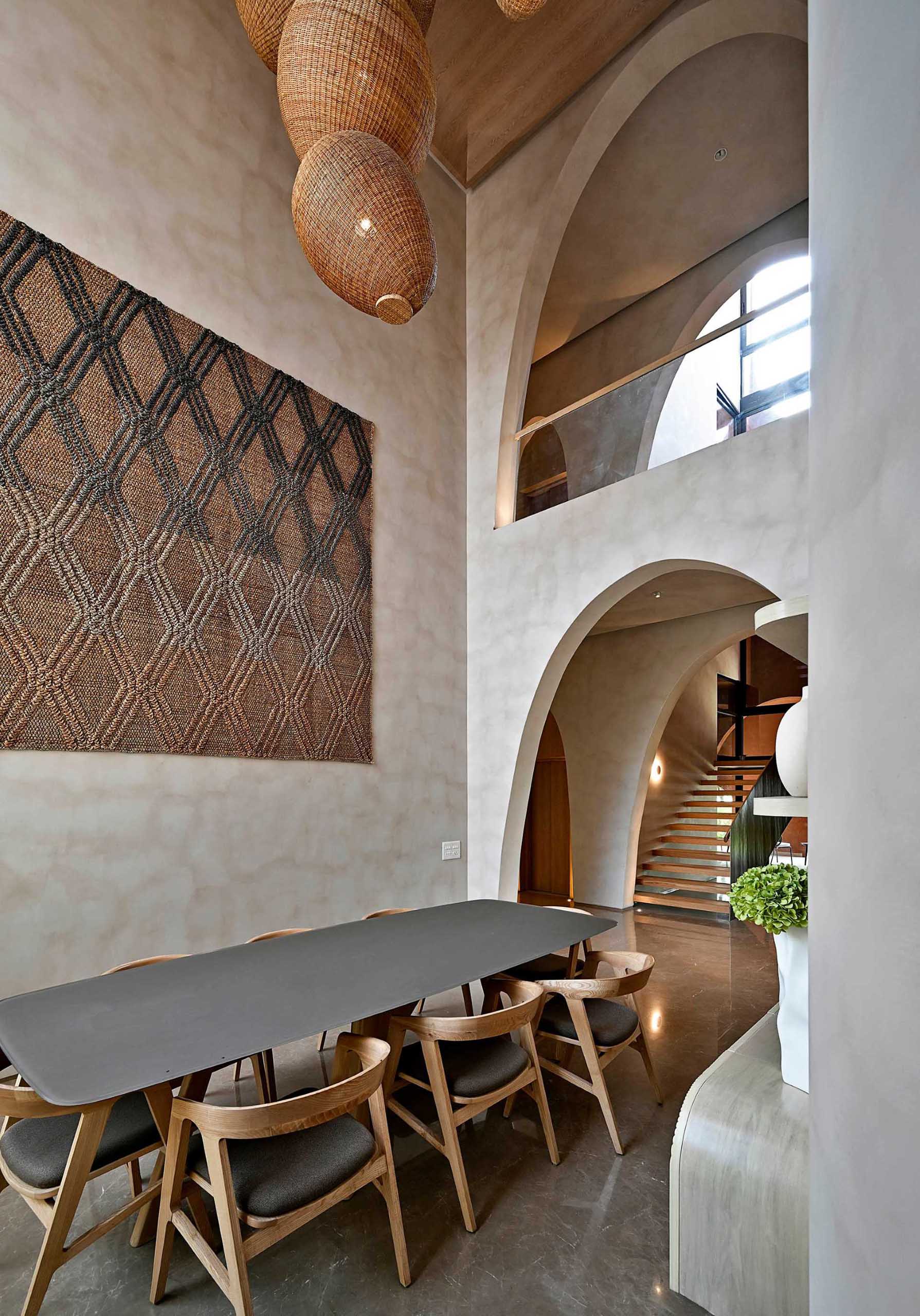 The wood and metal staircase connects the various levels of the home, with each level being greeted by an arch.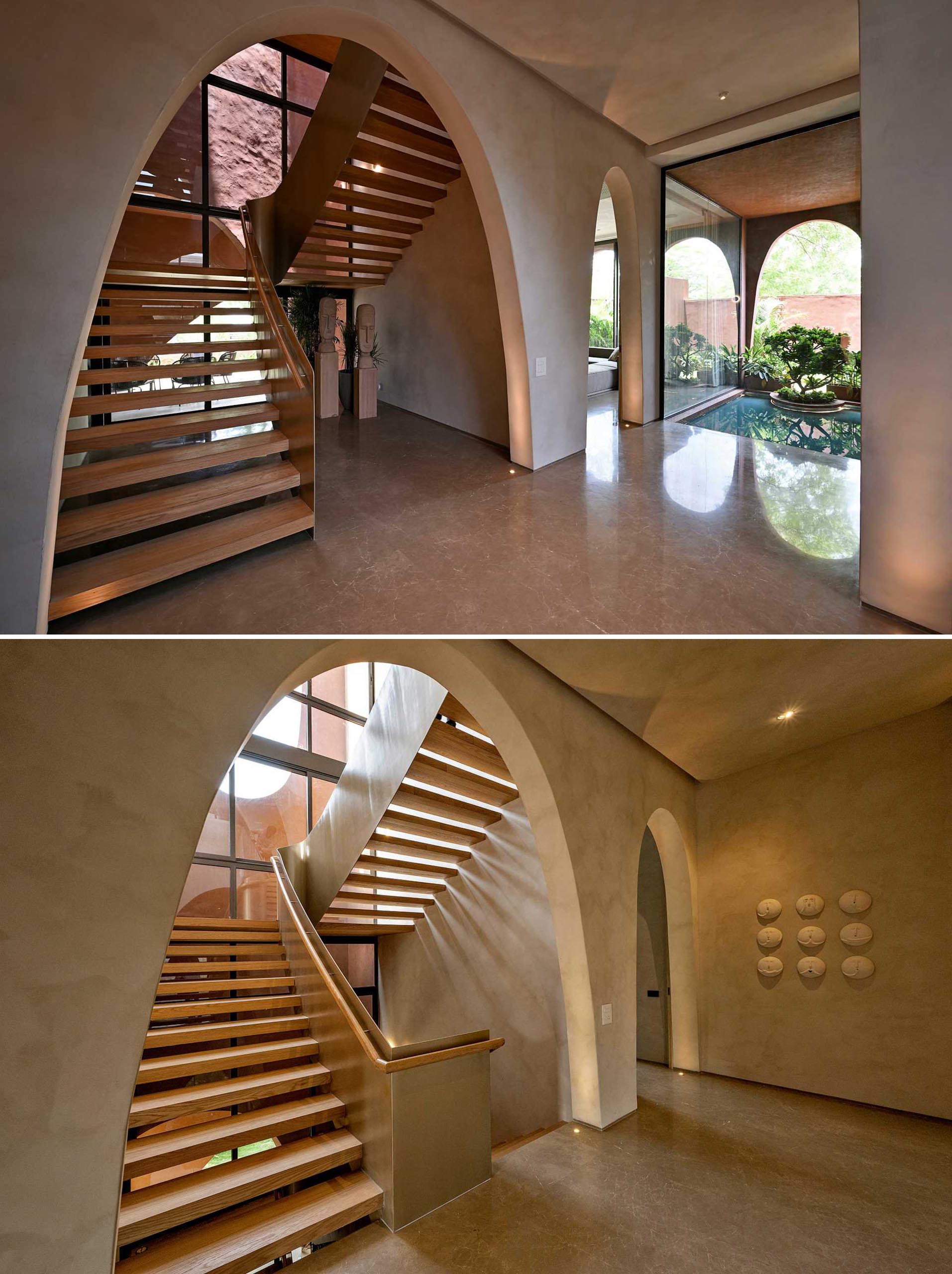 The curved design elements can also be experienced in the patio spaces on the upper level of the home.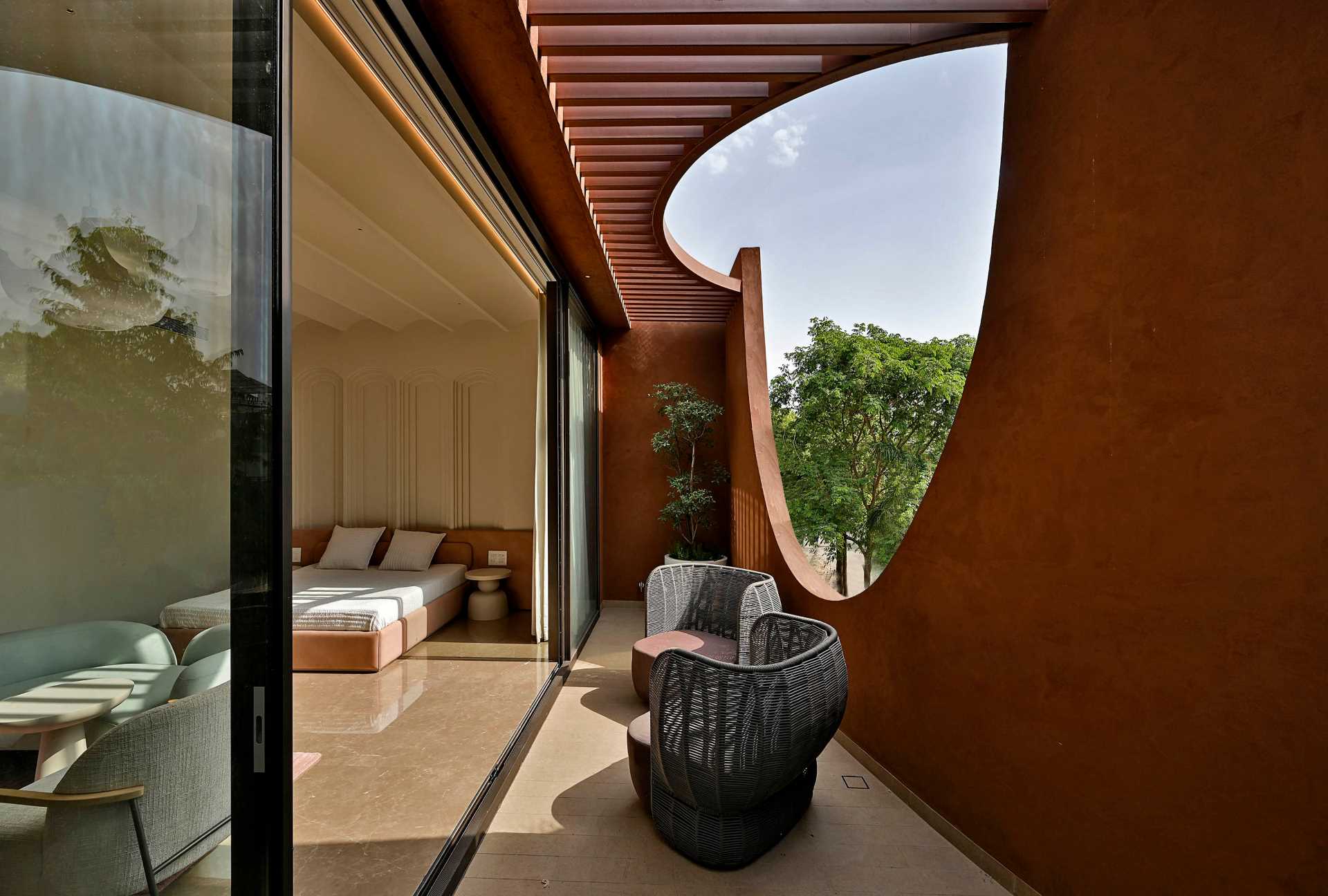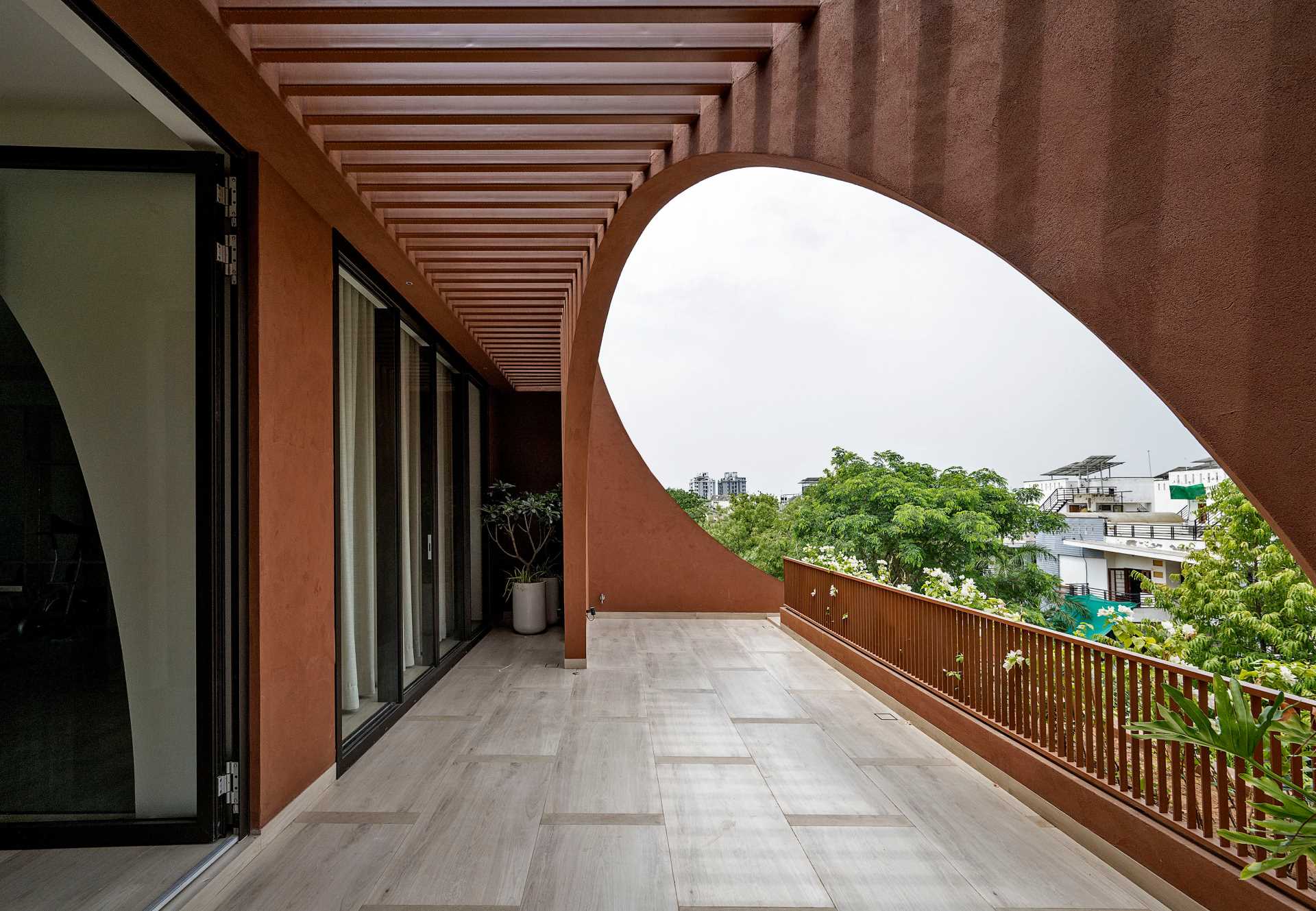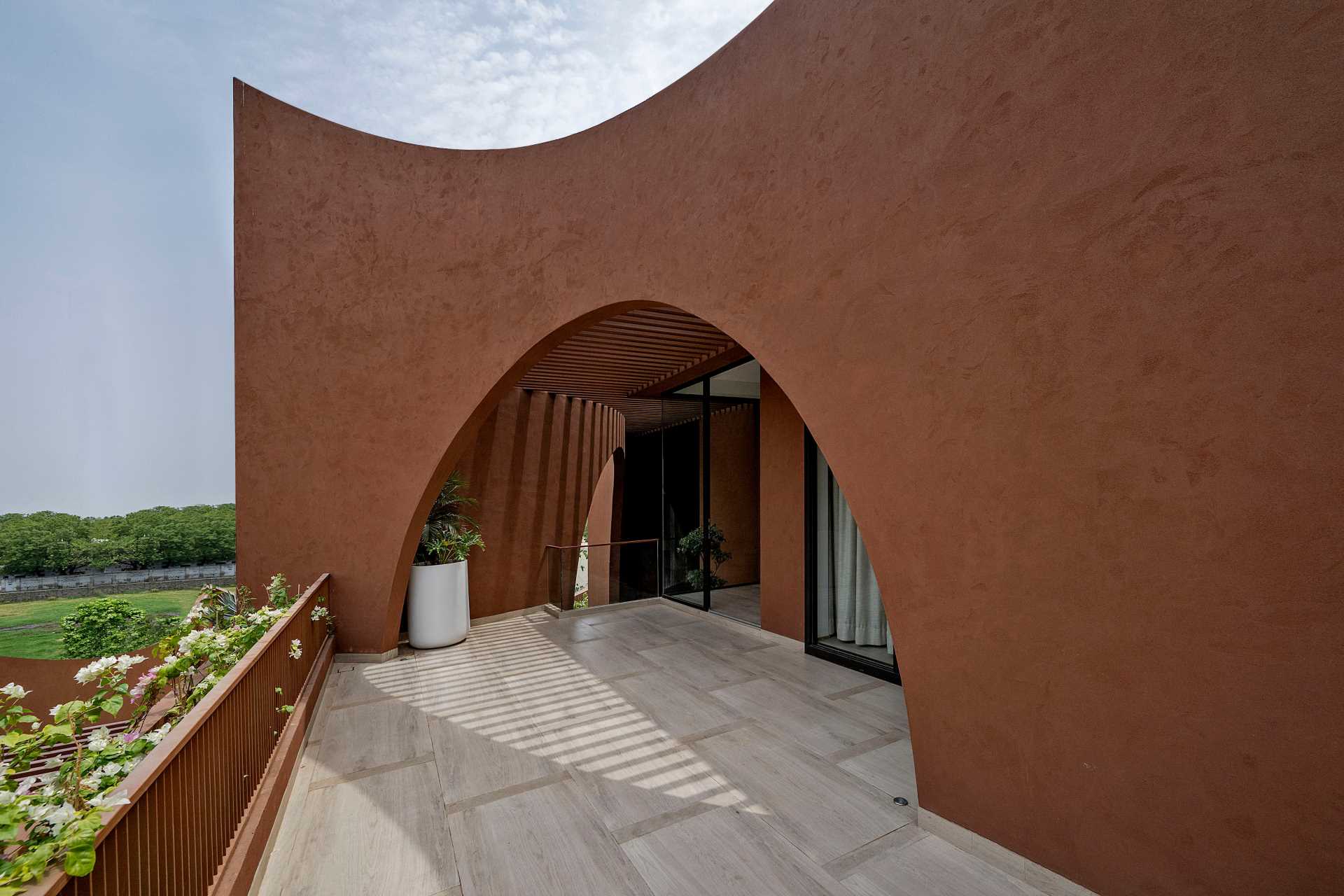 Photography by Mr. Dinesh Mehta | Architecture firm: Sanjay Puri Architects | Lead Architects: Ar. Sanjay Puri, Ar. Nina Puri | Design Team (Architecture): Ishveen Bhasin, Shreiya Kumar,Nilesh Patel, Kalpesh Kacha,Tanya Puri | Interior design Consultant: Nina Puri Architects | Construction Company / Contractor: Anupam Buildtech | Structural Consultant: Vijay Tech Consultants | MEP Consultant: Shreshtha Consultants
Source: Contemporist