November 20, 2022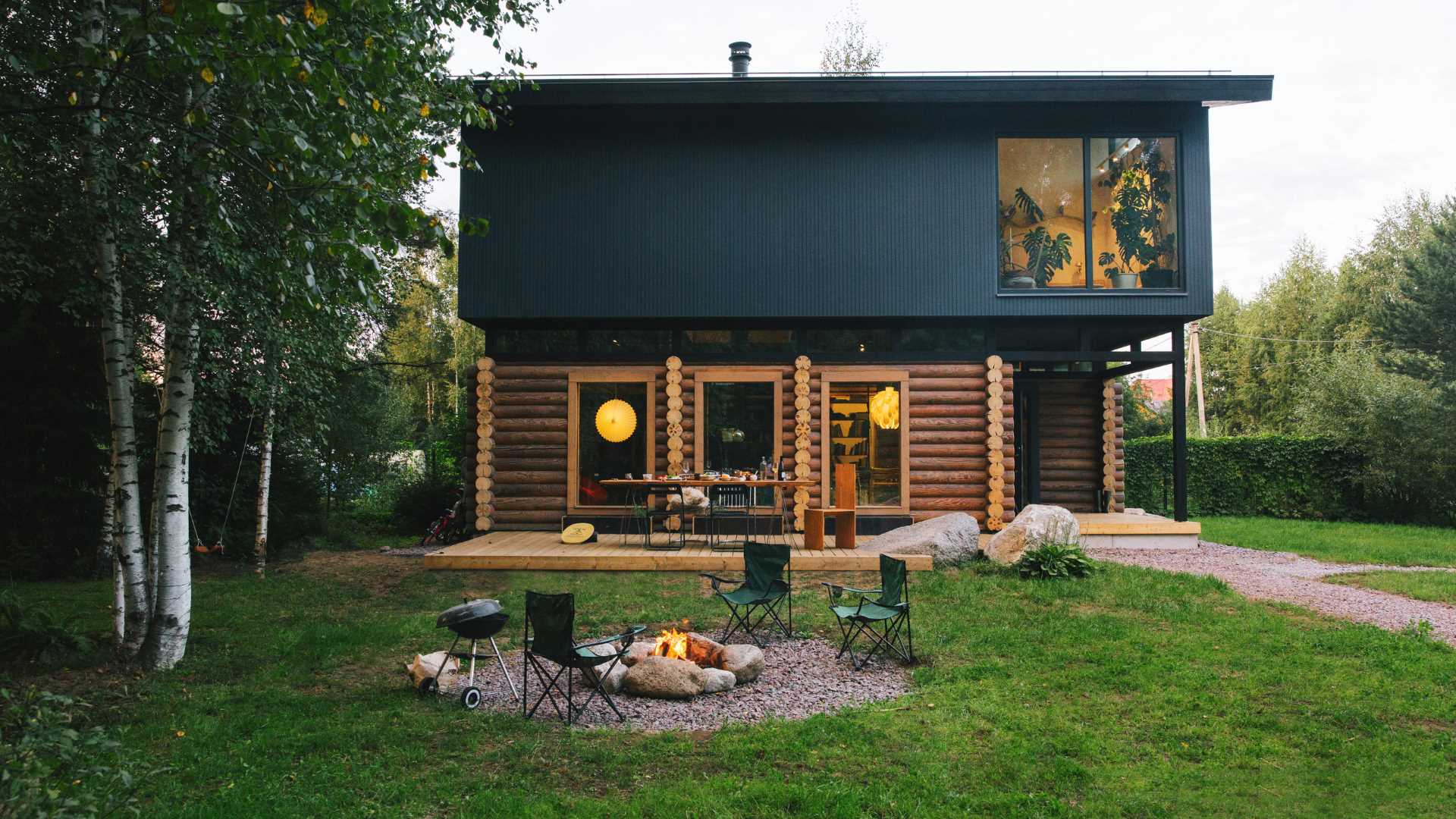 What does an architect do when they buy land to build a home, but there's a pile of logs left from an old disassembled house? Well, that was the challenge that the Kapiturov family of Snegiri Architects faced when wanting to build their own home.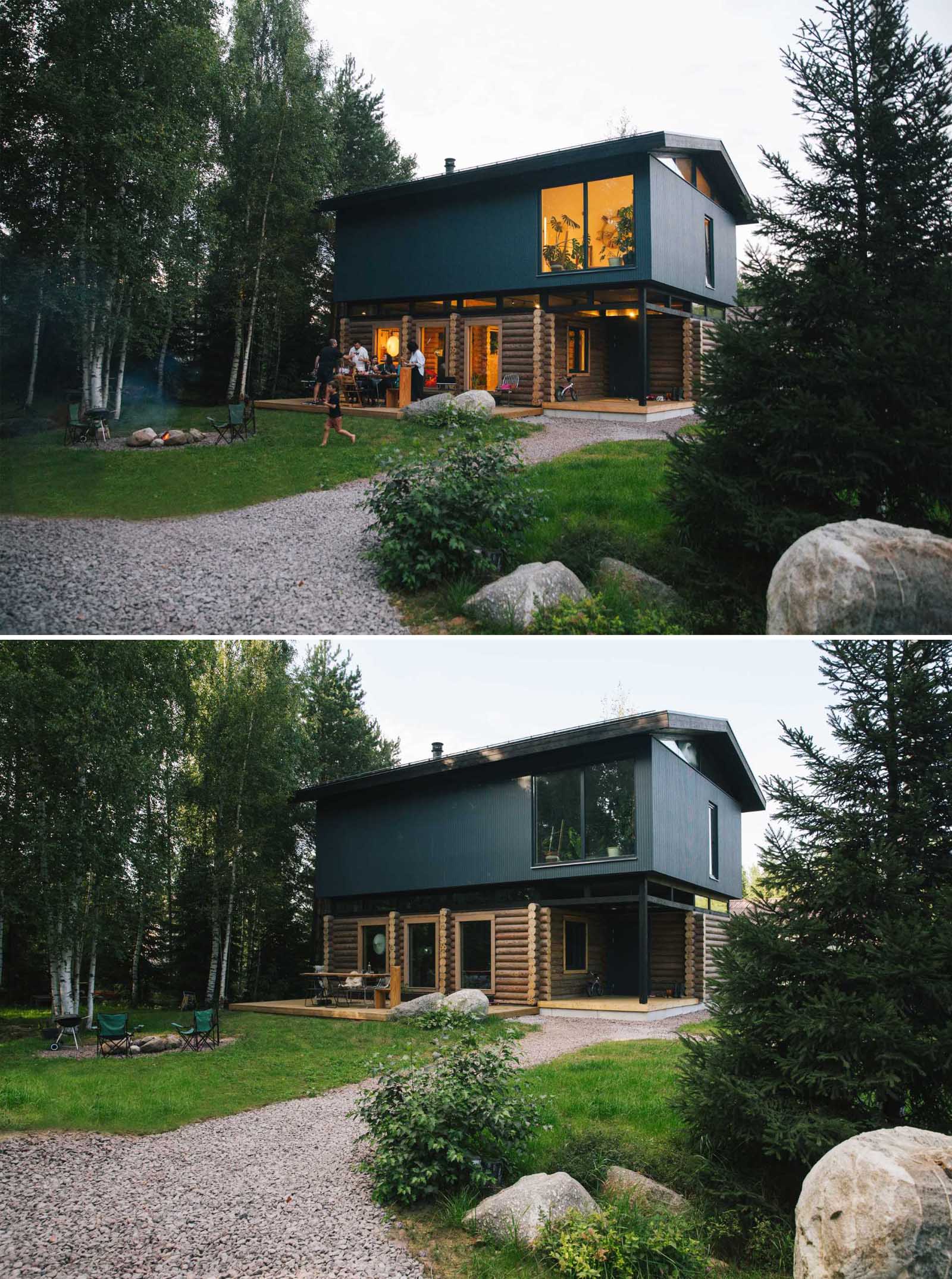 When talking about the solution, architect Nikita Kapiturov's answer was, "I didn't have the heart to saw the log shell up for firewood. So, I sorted the logs out, and then it dawned on me: "What if I combined a log shell with light and heavy timber framing?"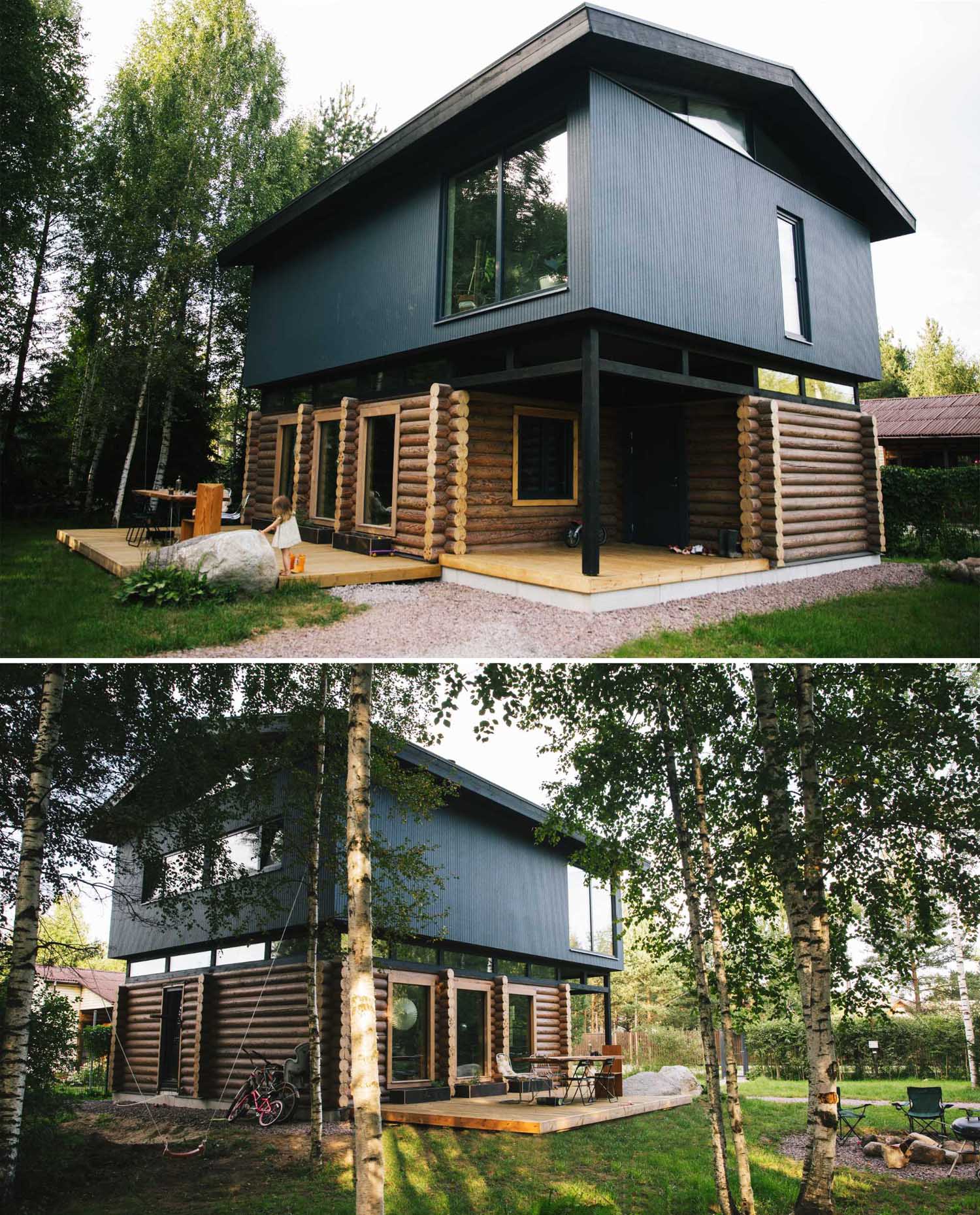 This resulted in the design of the house having the lower floor made from the logs. After sanding, the wood logs revealed a texture with a red-and-blue pattern, which the architect carefully highlighted with flax oil.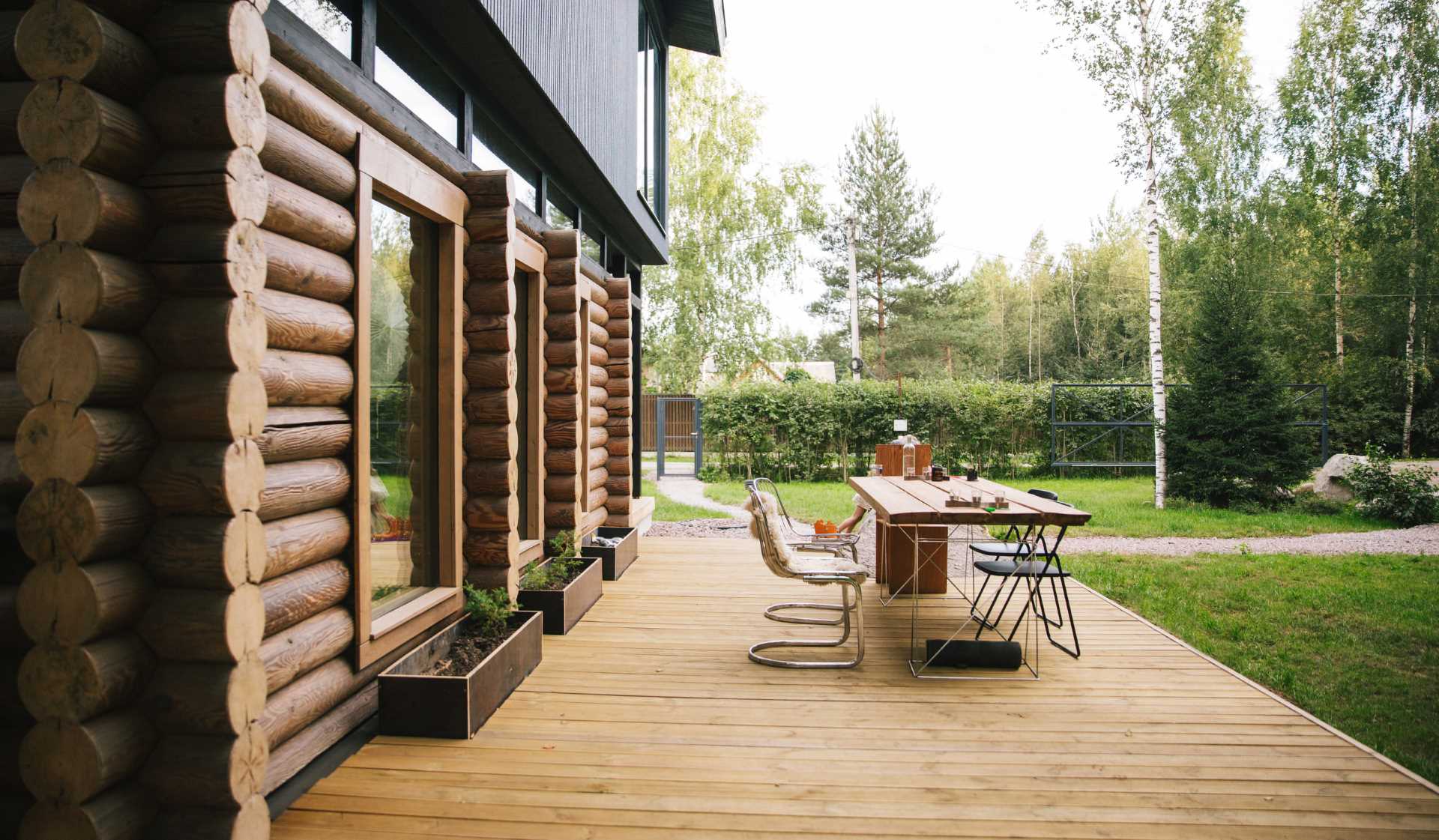 The contrasting black exterior upper floor has a framed structure that's clad with Japanese ceramic panels, giving it a similar appearance to a shipping container.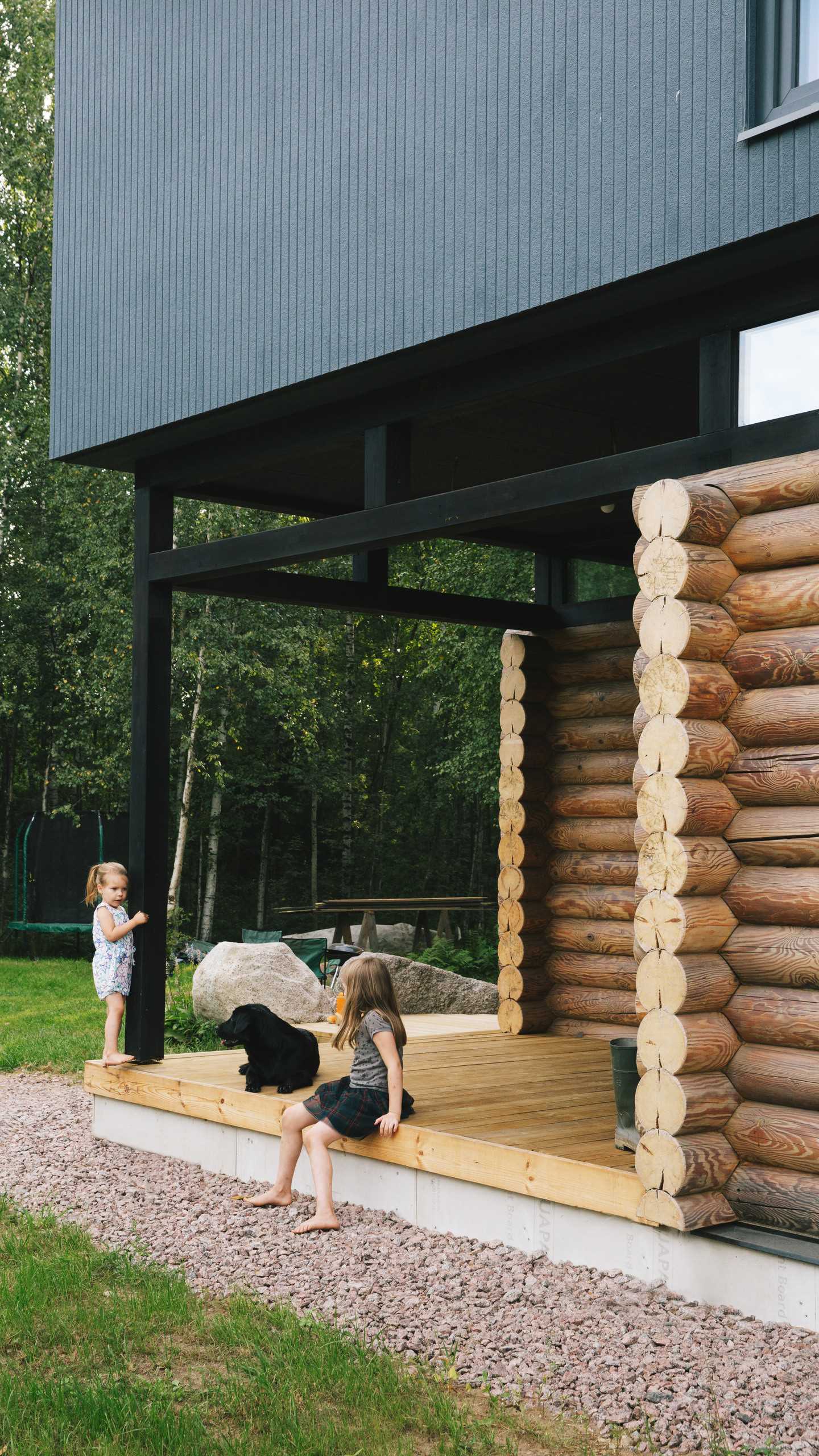 The second floor, with its simple yet bold black design, is floating above the log shell thanks to a glass band that wraps around the home.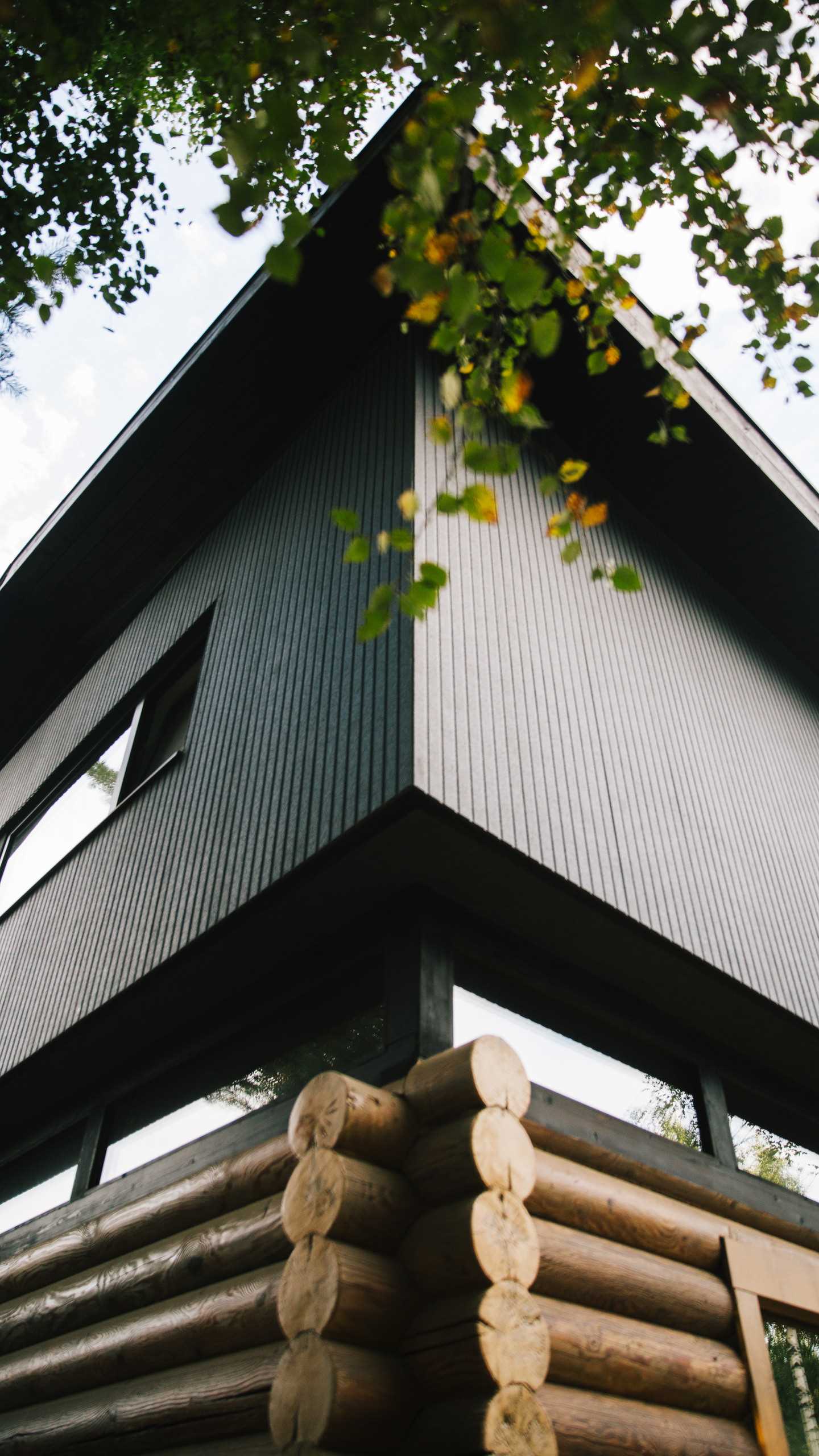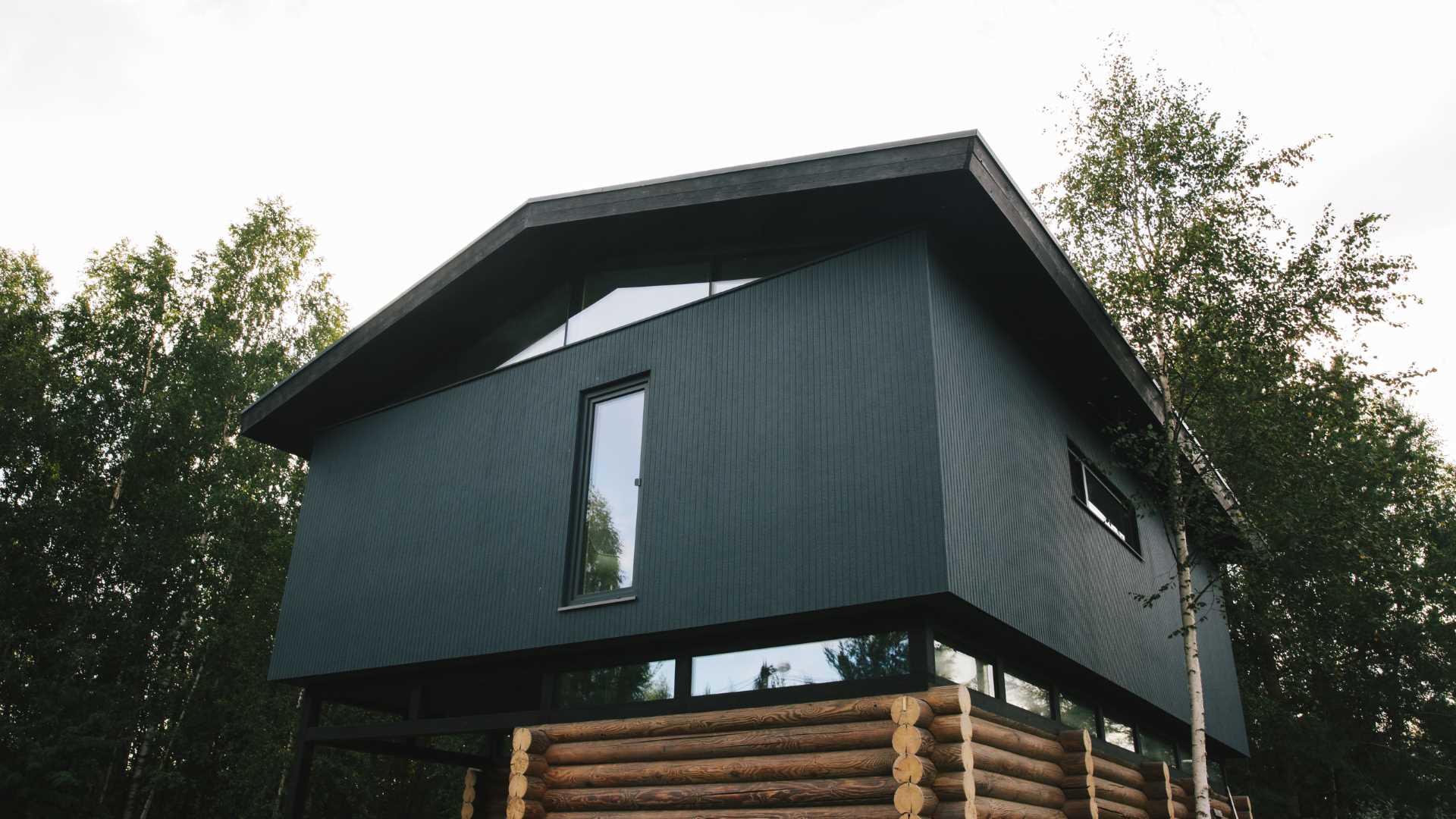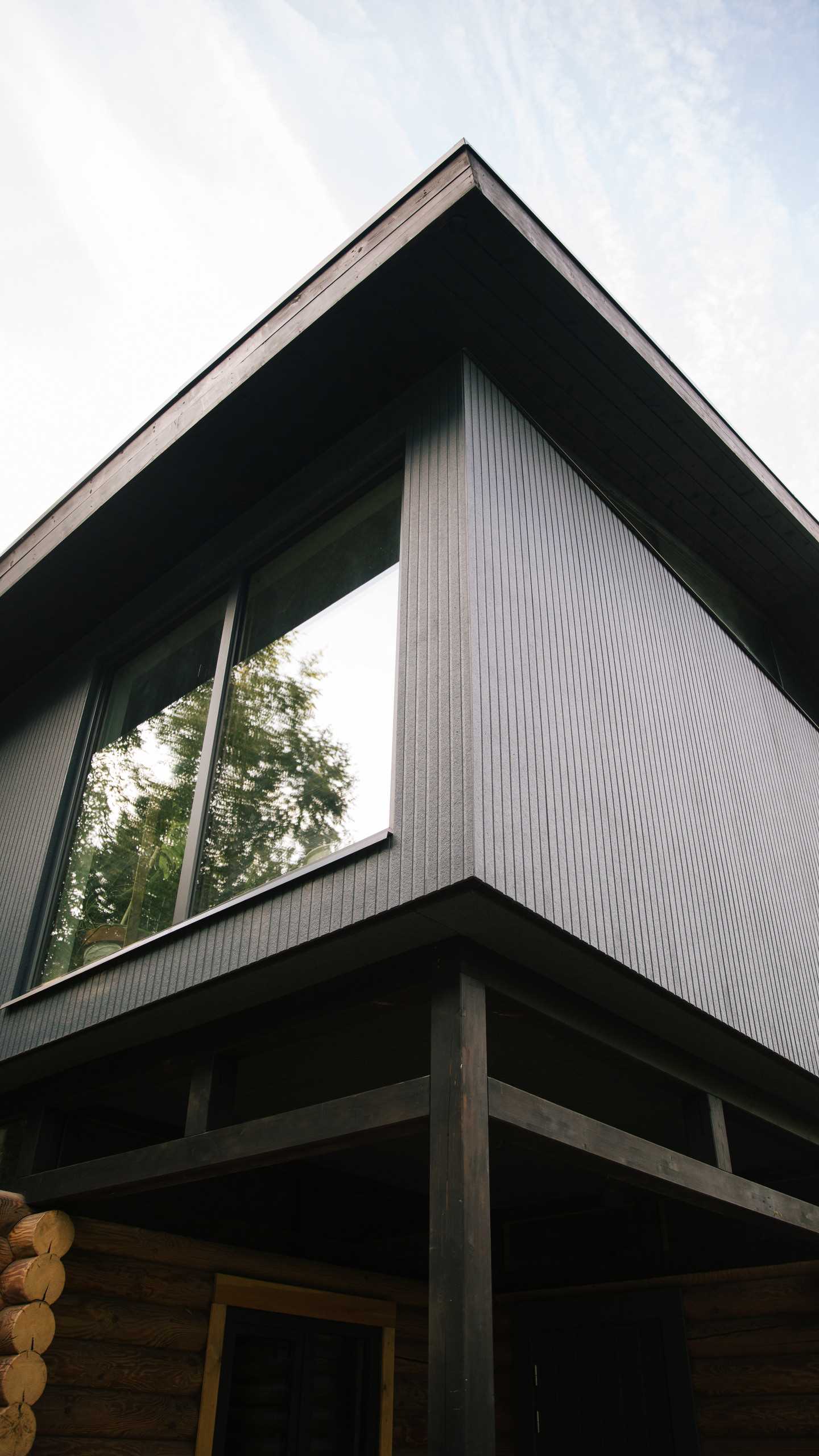 The interior takes advantage of the log walls, complementing them with modern furnishings and a fireplace to create a cozy atmosphere.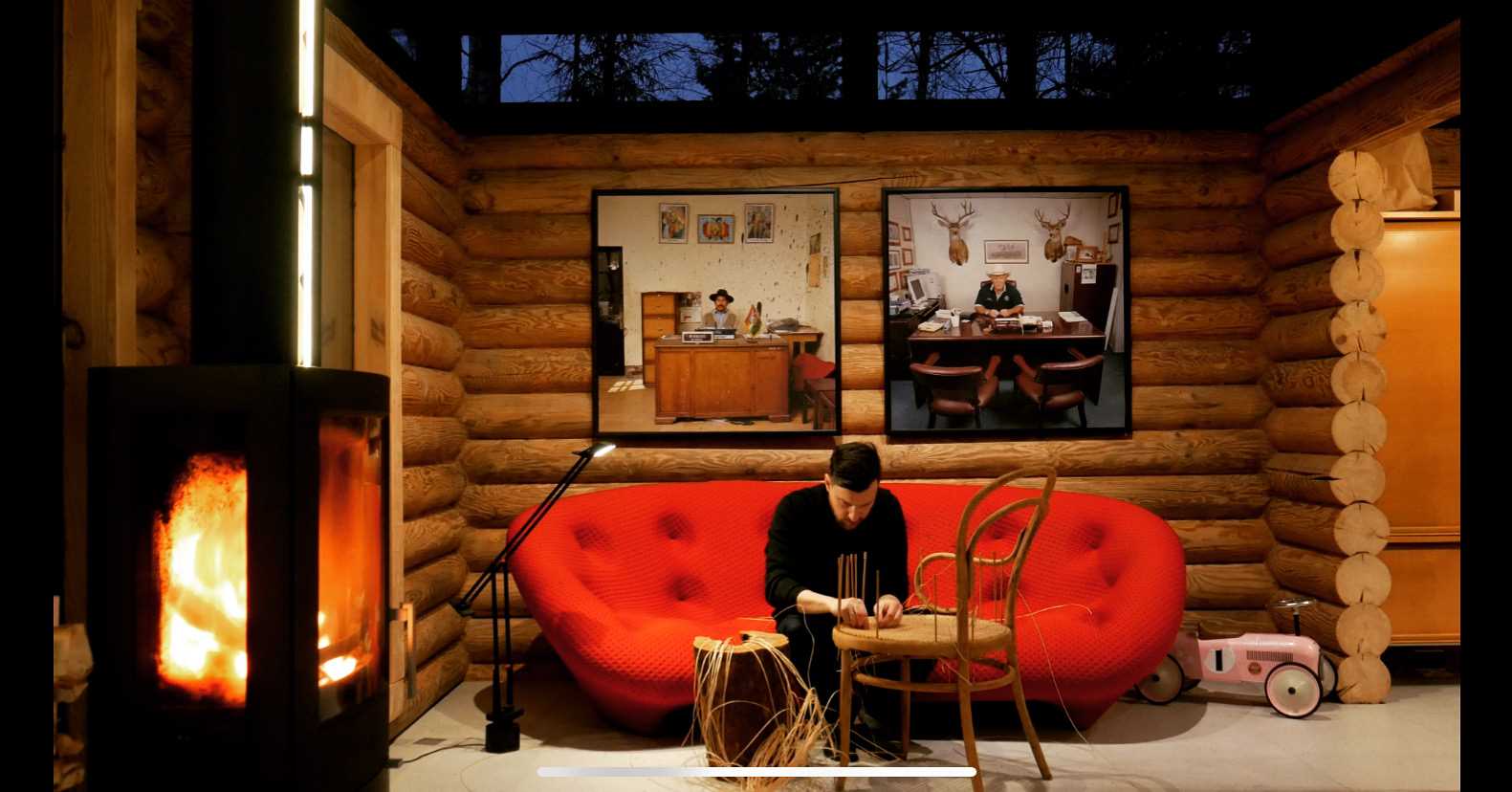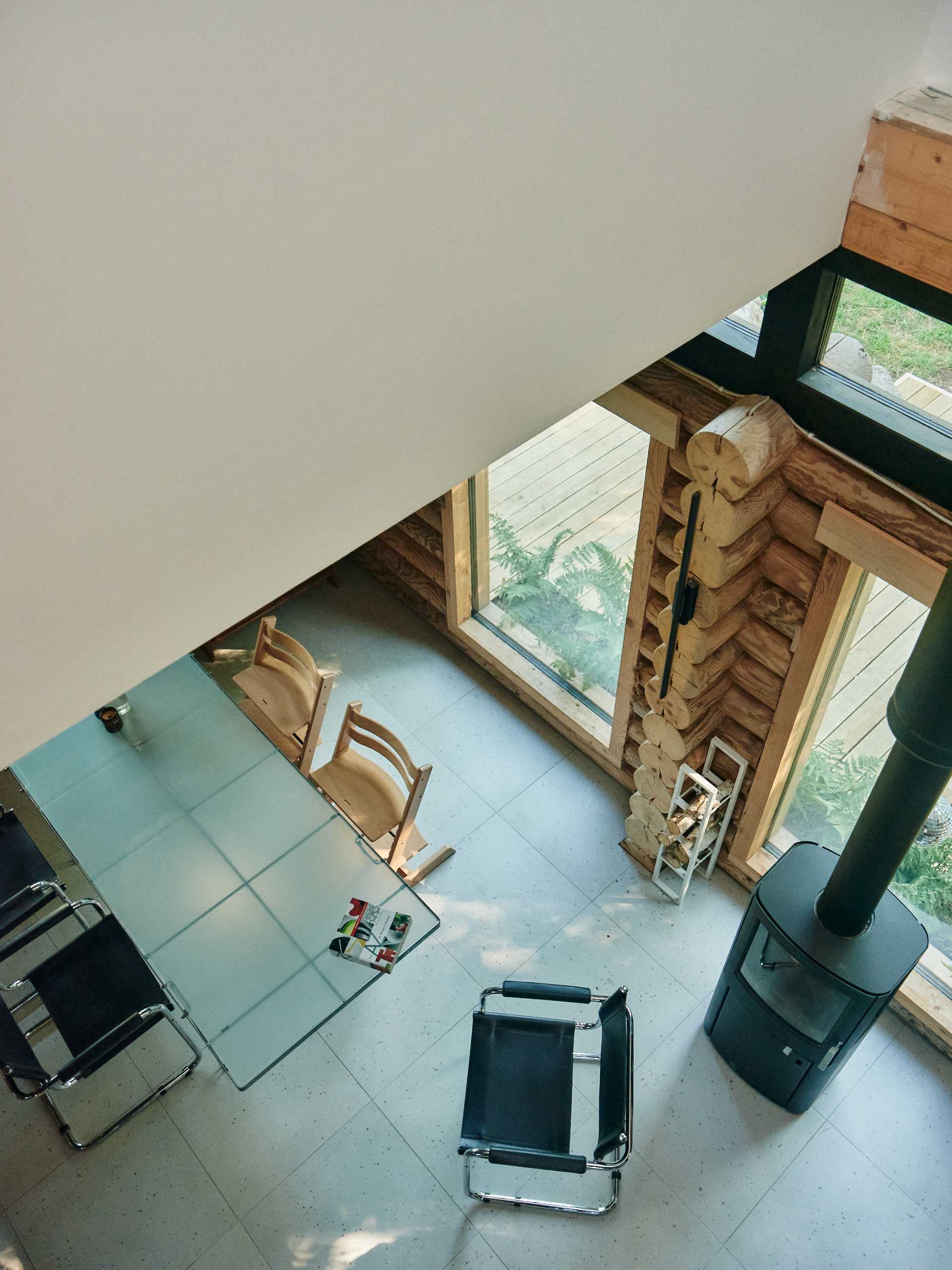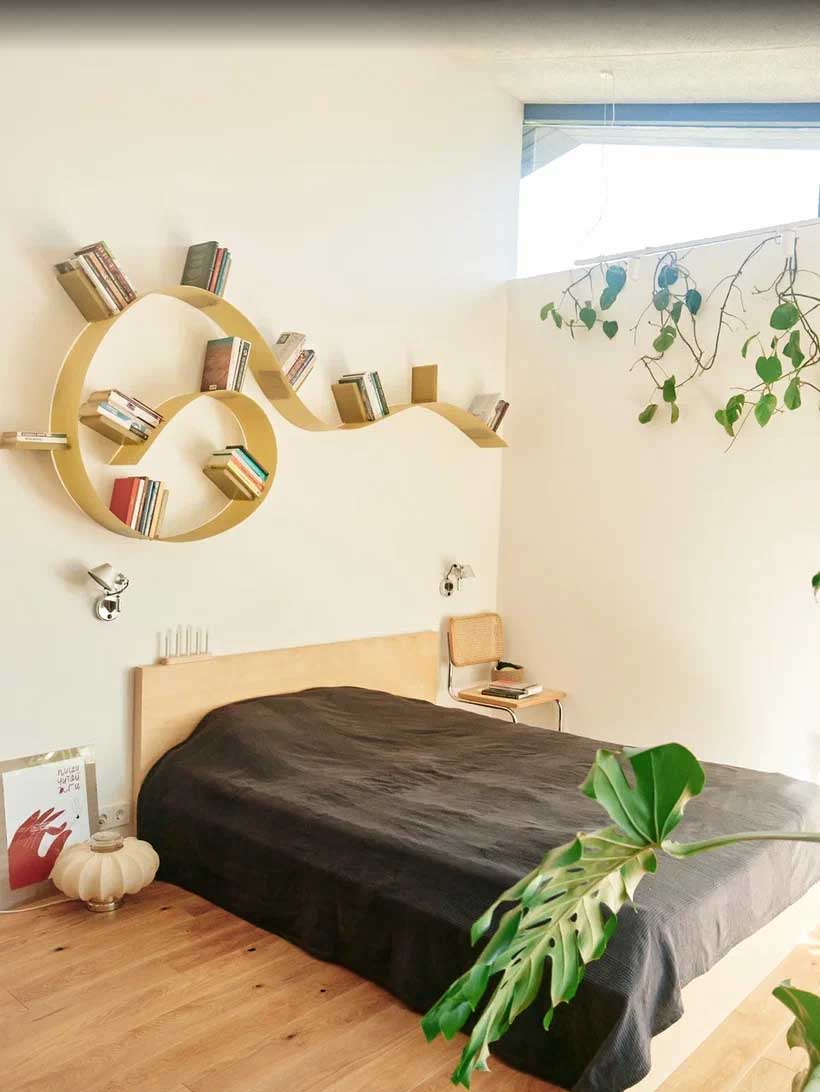 Here's a look at the floor plan.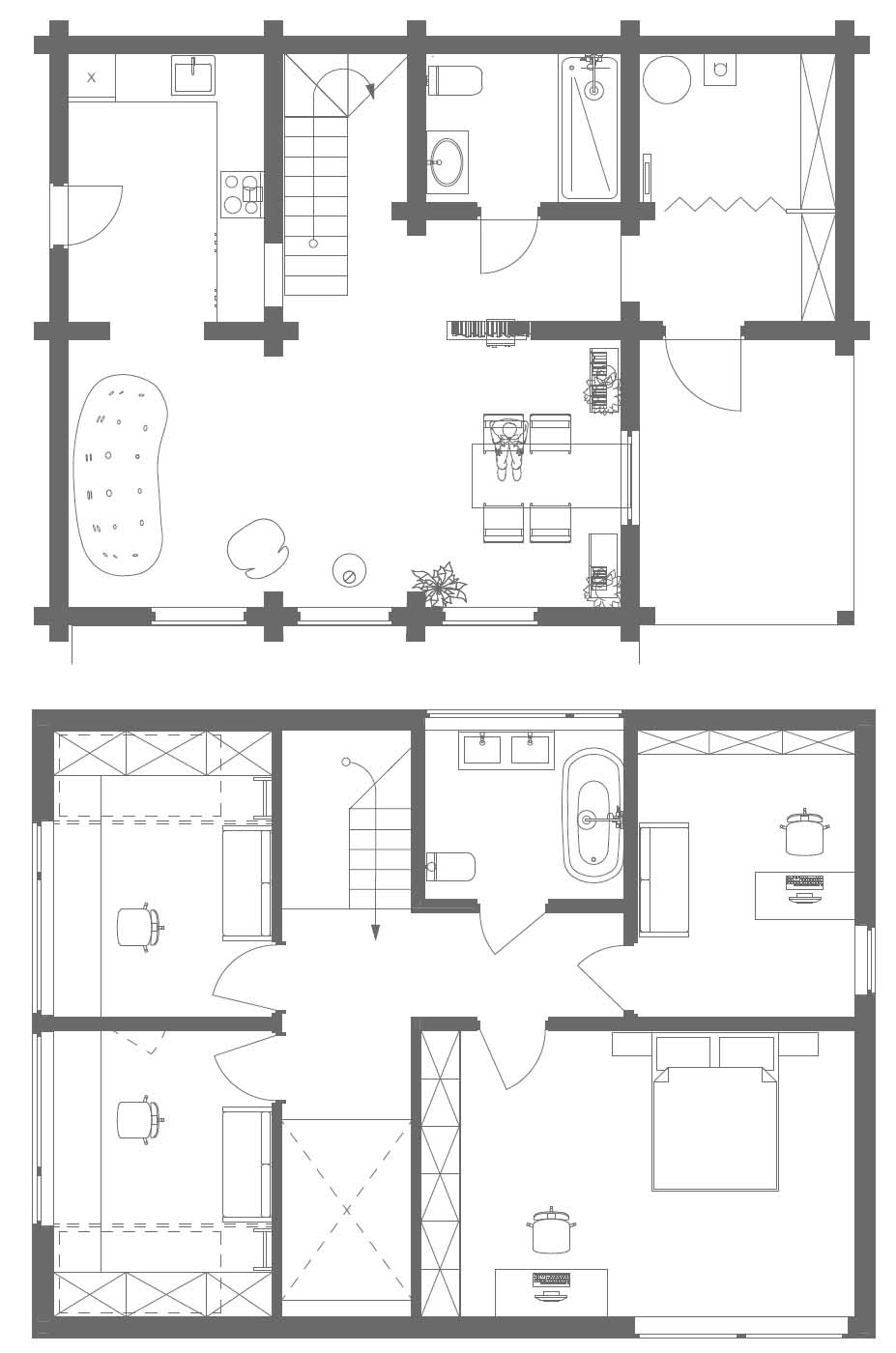 Source: Contemporist