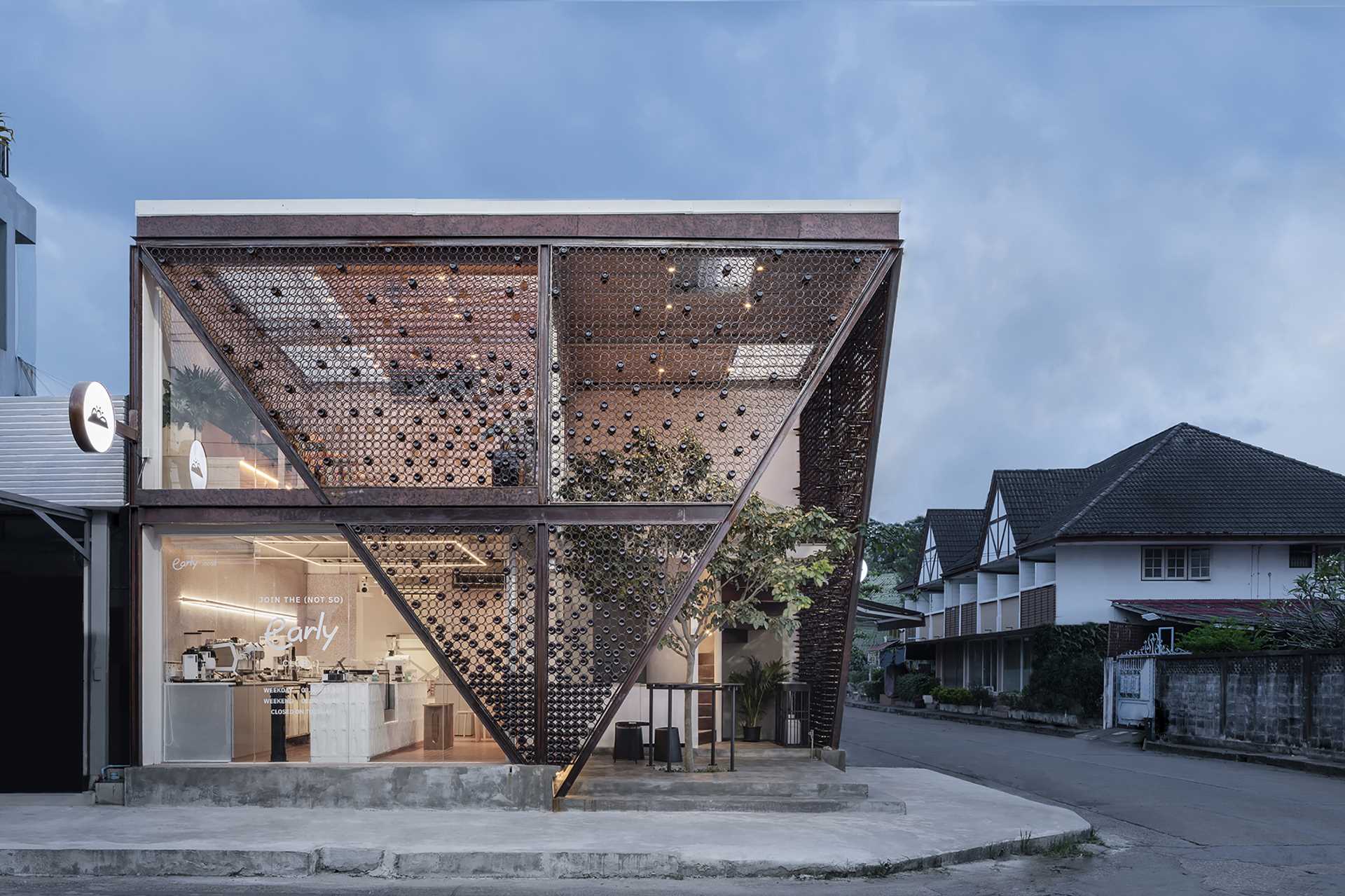 Design firm Spacecraft co. has completed Early BKK, a cafe in Bangkok, Thailand, that has a unique facade.
Kaytita Chaisuksiri of Early BKK wanted to have a cafe that would introduce recycling and green concepts to visitors and neighbors.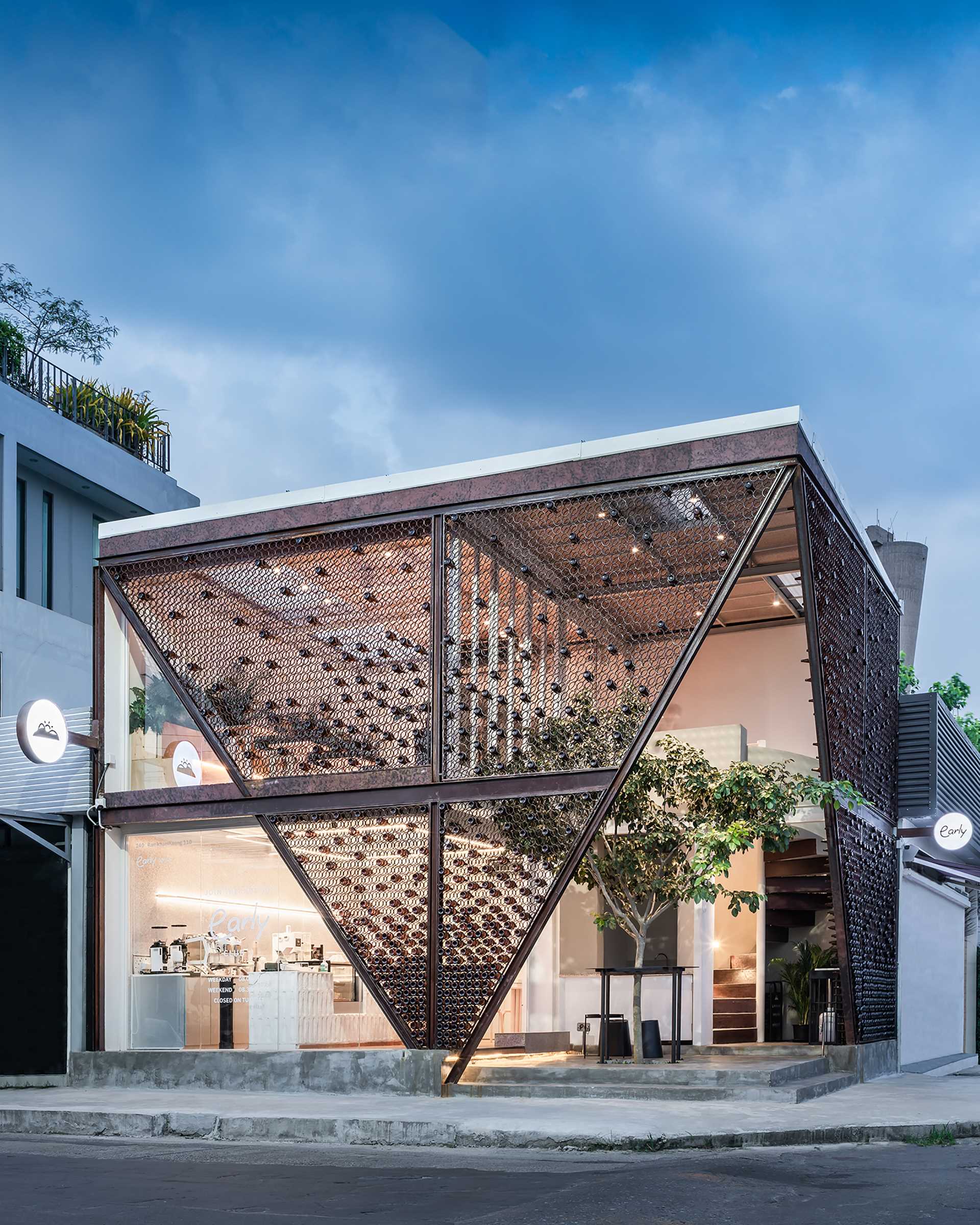 Since the statement of Early BKK was very clear, Spacecraft started researching upcycled materials and trash found around the neighborhood. They then decided to use waste containers, like glass bottles, as materials throughout the design, from the facade to the interior.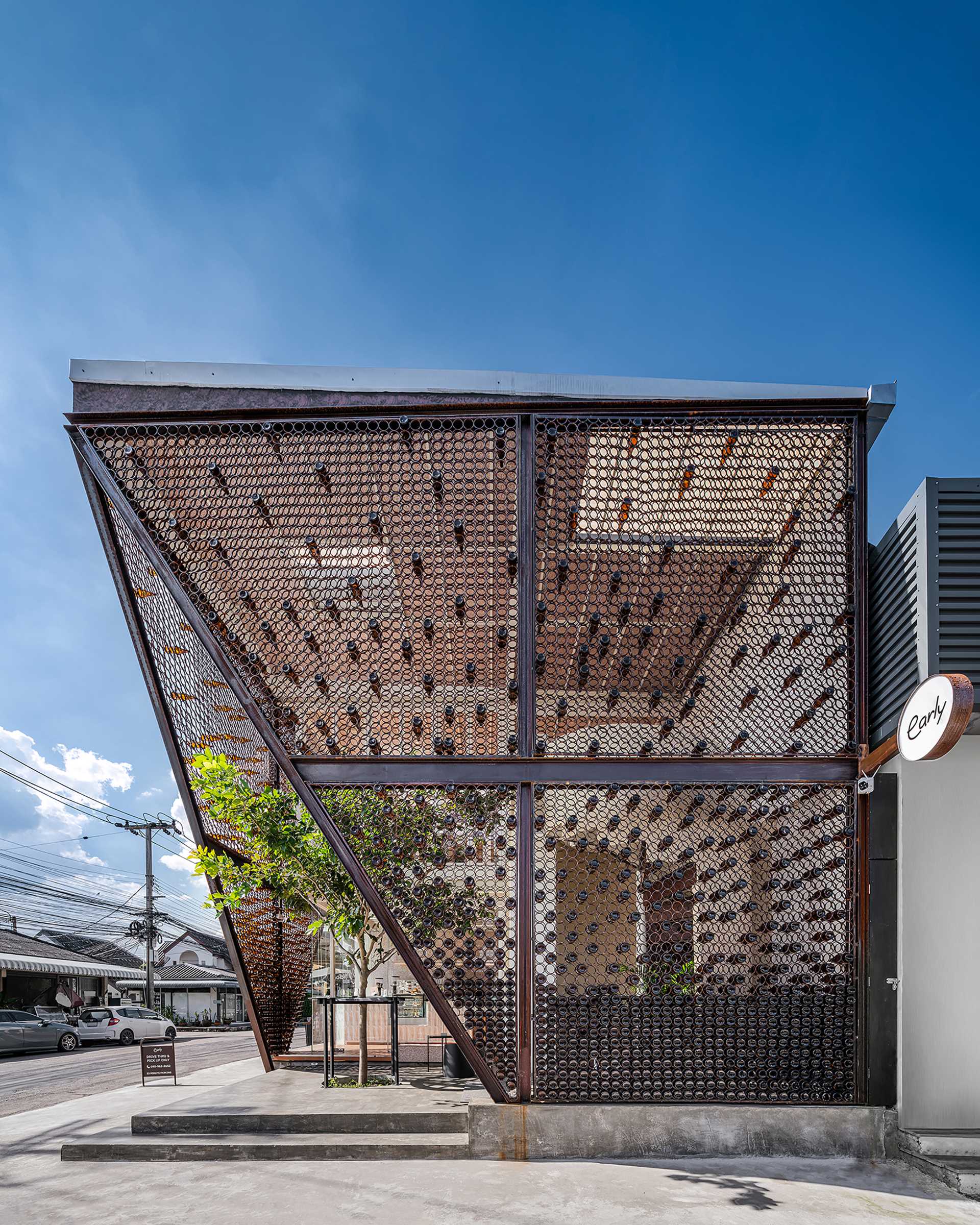 The facade is made up of metal rings that house around 600 used beer bottles. These bottles were placed in the metal ring structure of the facade, casting ever-changing shadows during days into the interior of the cafe.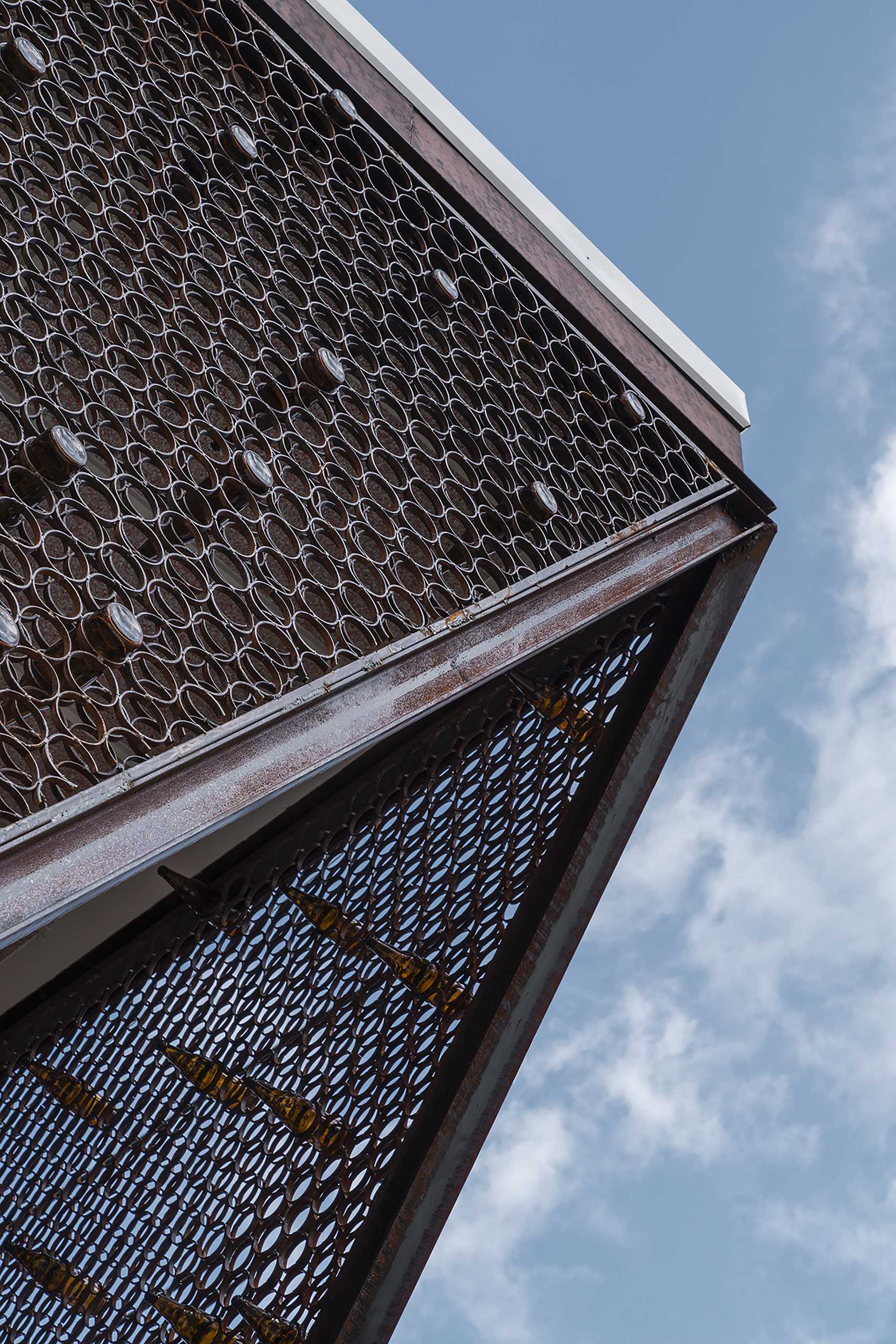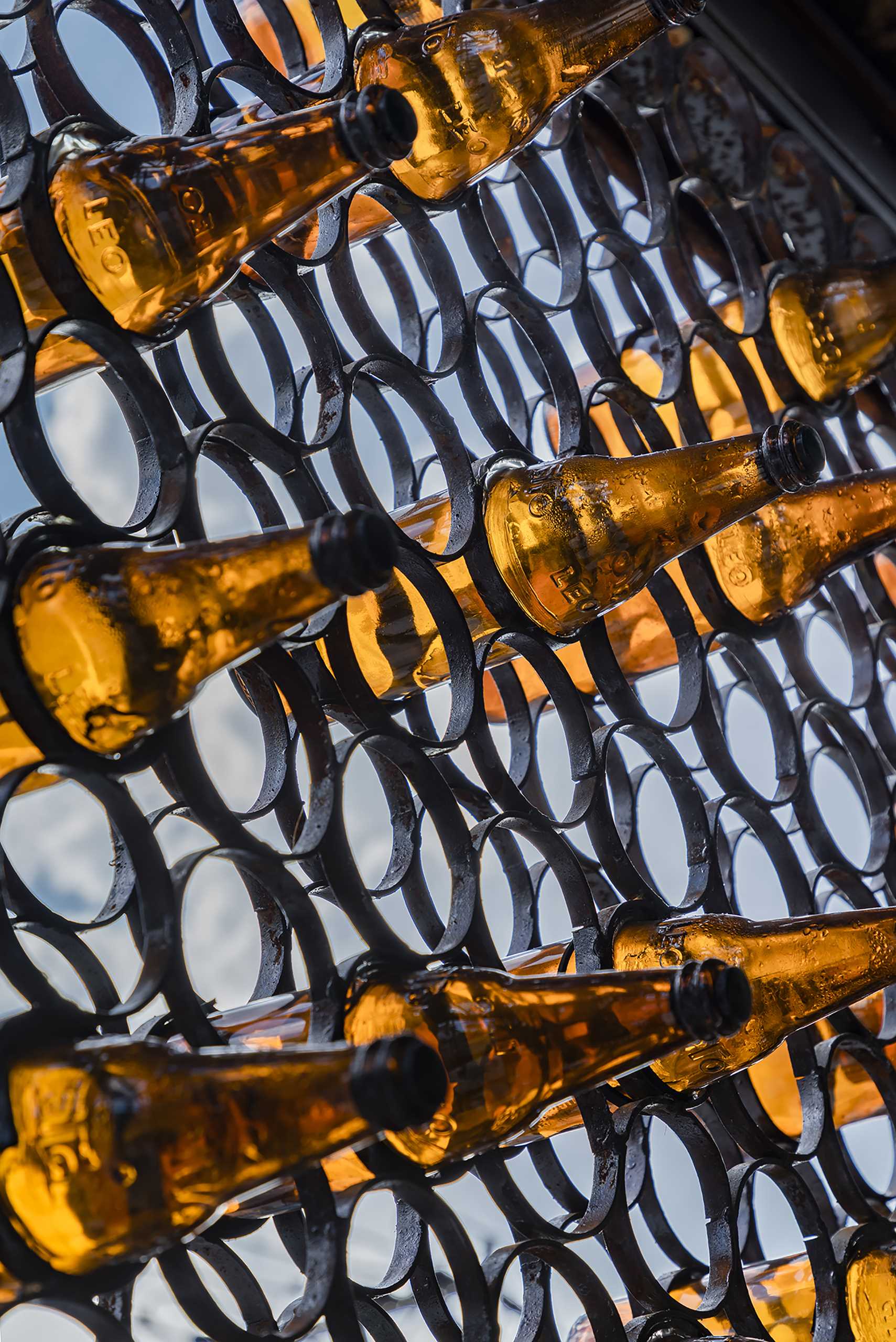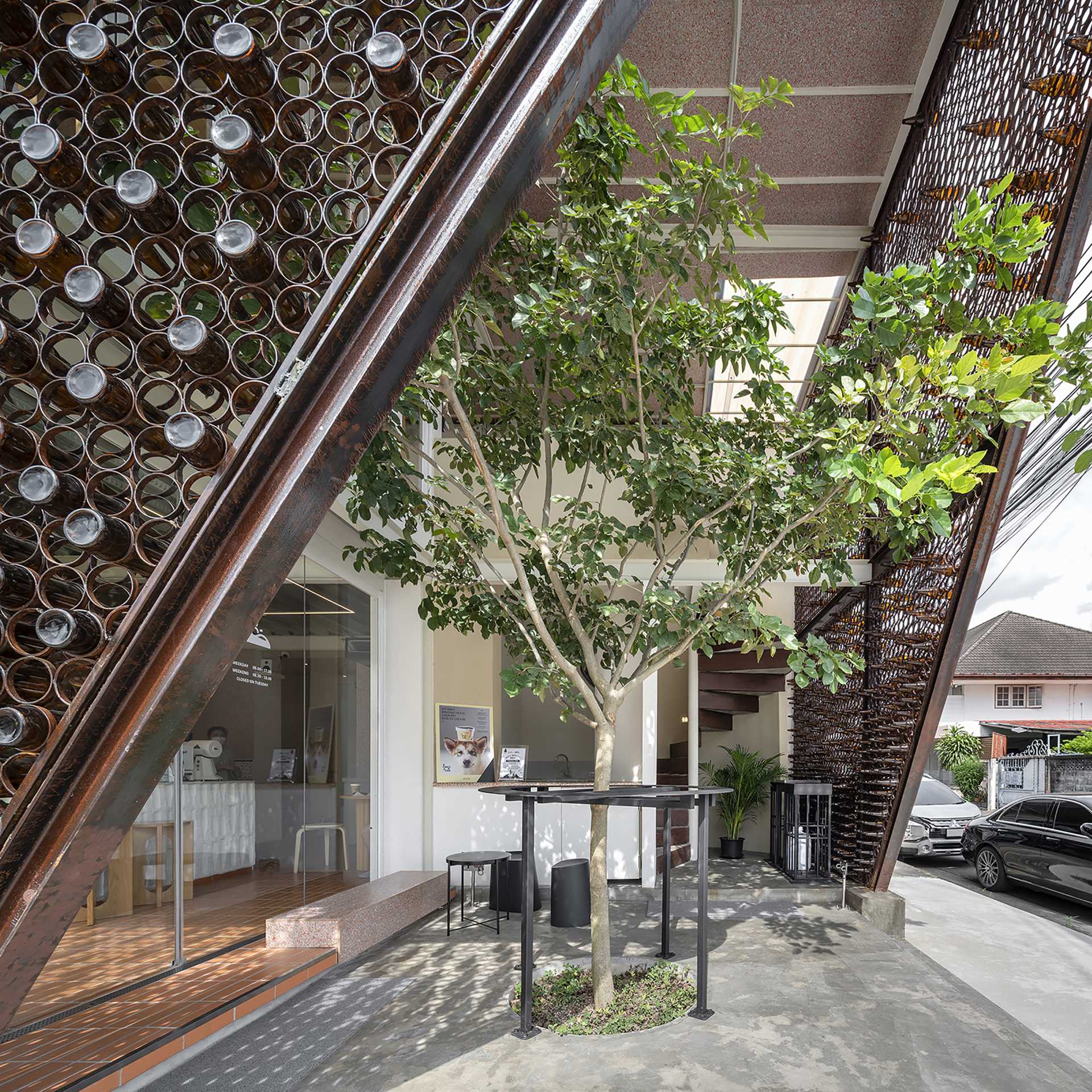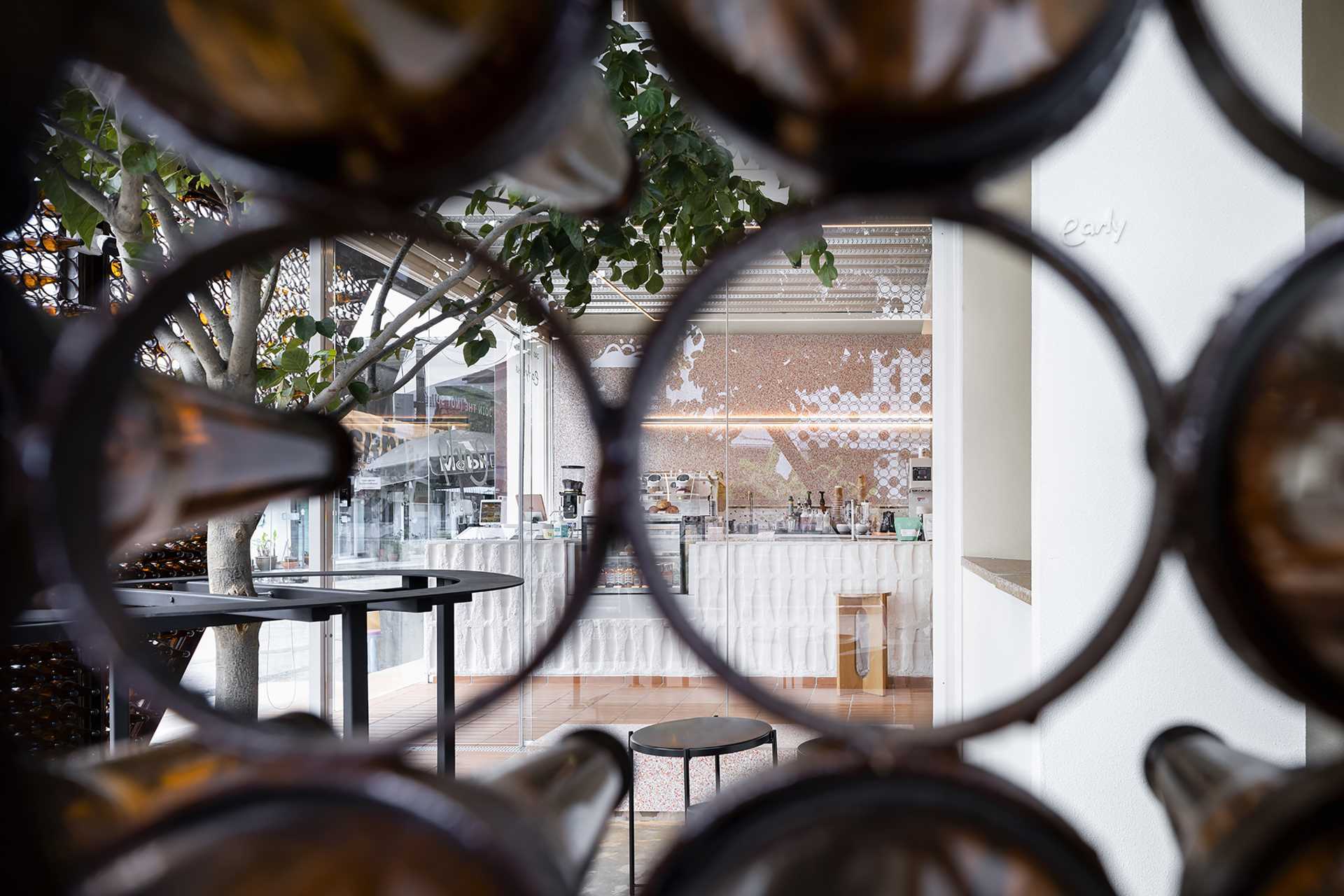 The designers also worked together with a factory to produce a 're-board' which is a board made from 100 percent of small cut pieces of used milk cartons. Re-board was used in most of the interior space such as the door, ceiling, chairs, and tables.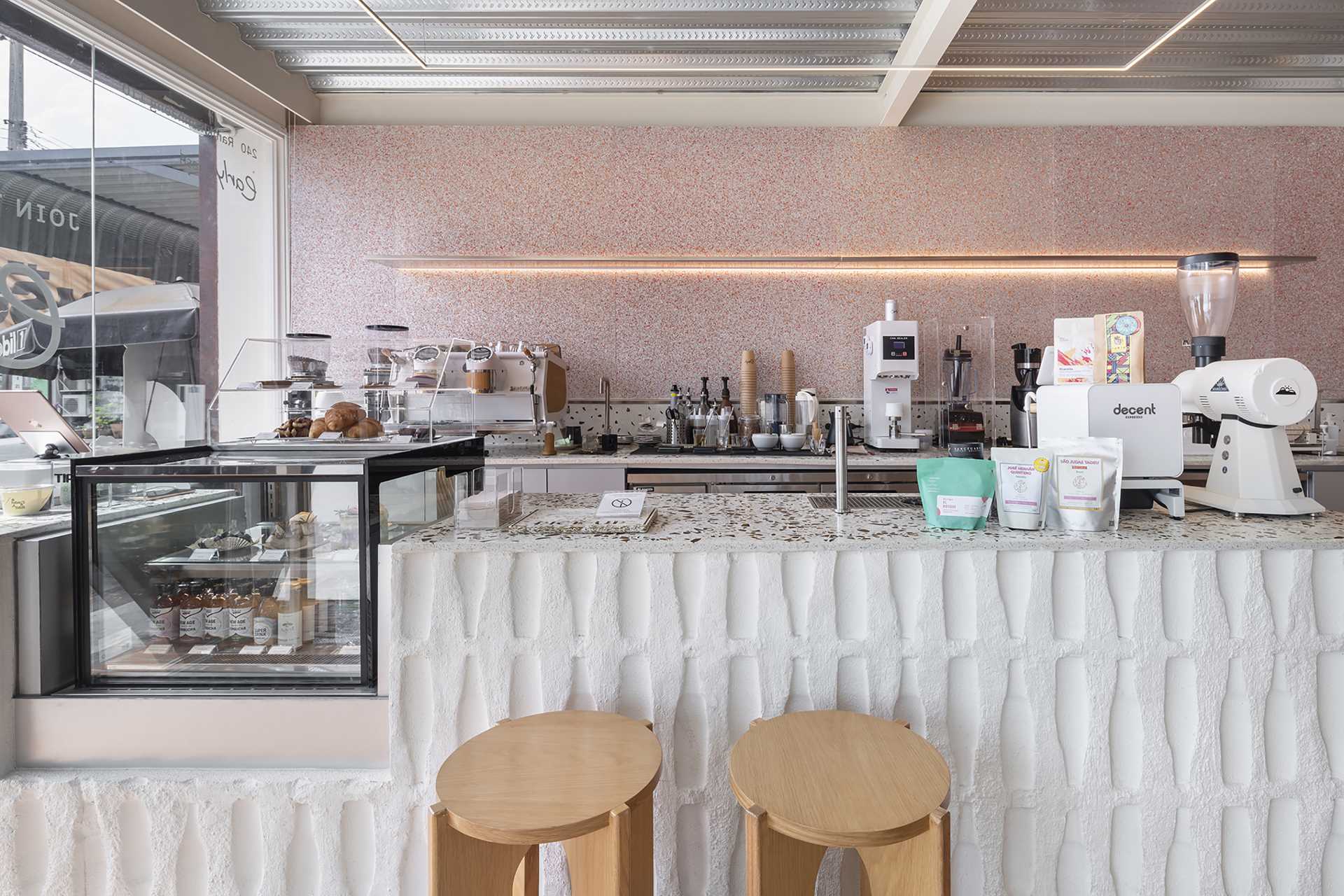 Some of the used beer bottles were also broken down into pieces and used as a main component of the terrazzo counter and toilet floor.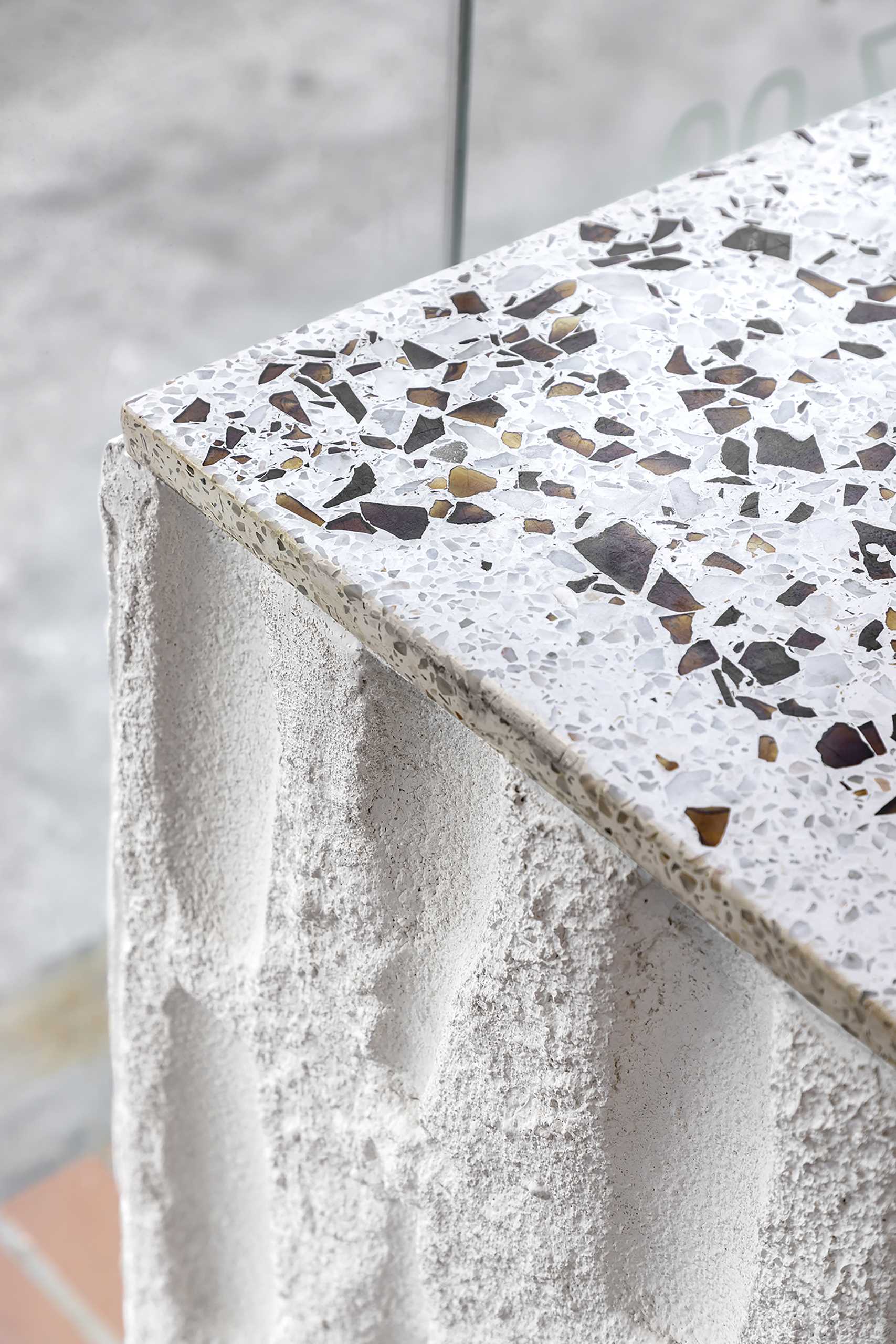 An interesting detail are the "Bottles fossil", where some of the walls are made by bumping bottles into a concrete wall, creating interesting wall patterns and texture.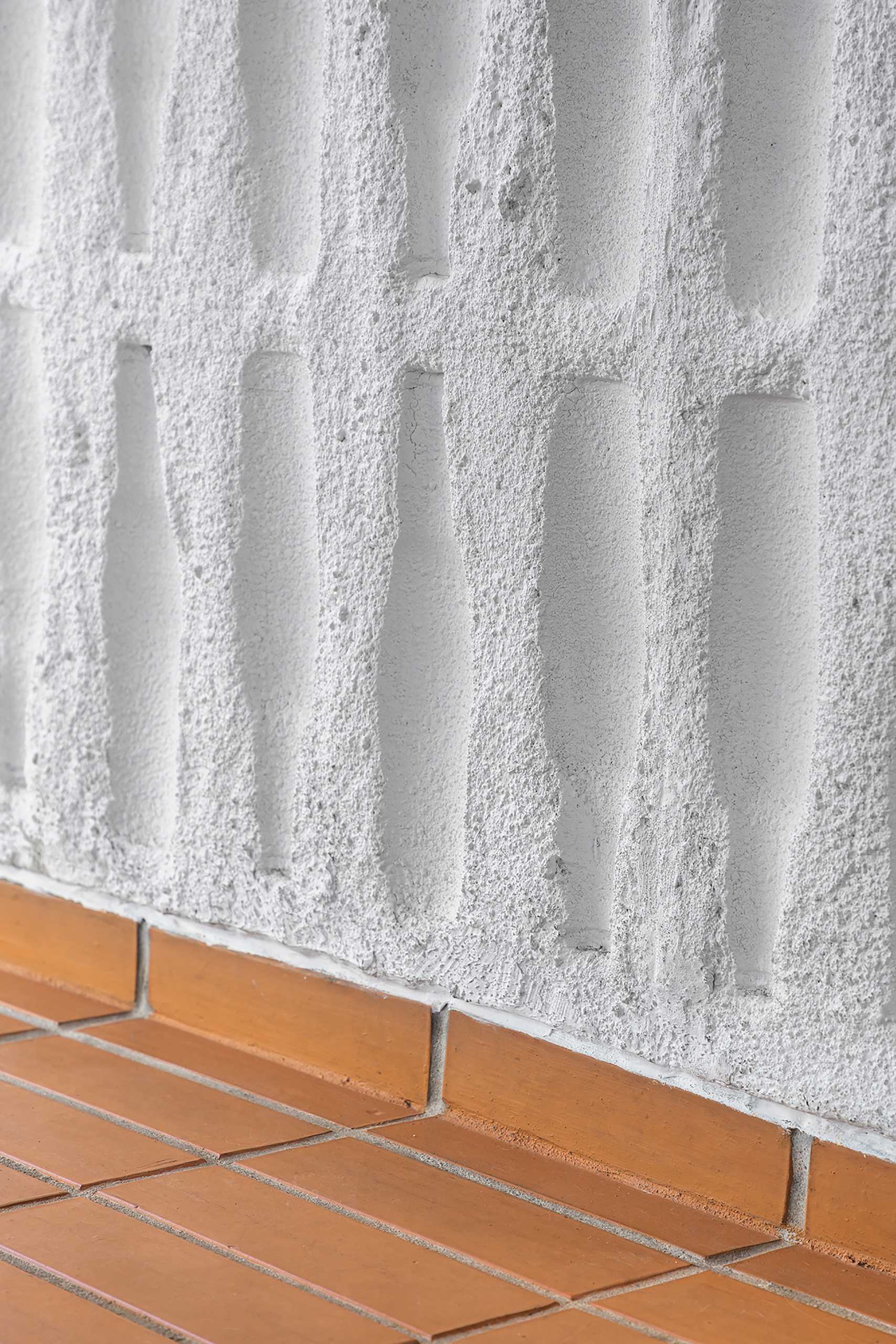 The cafe has a small seating area on the main floor that includes a wood banquette with hidden lighting.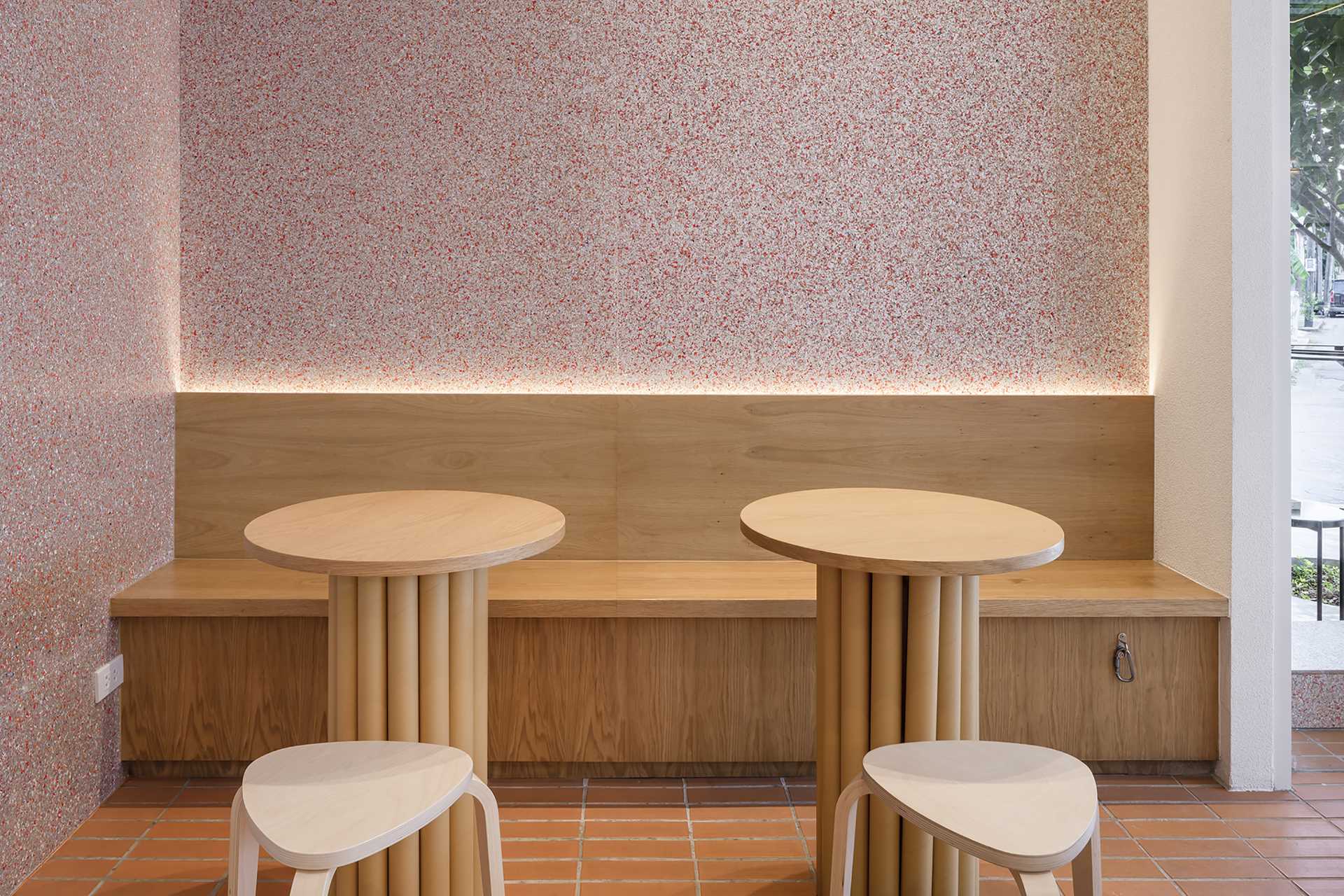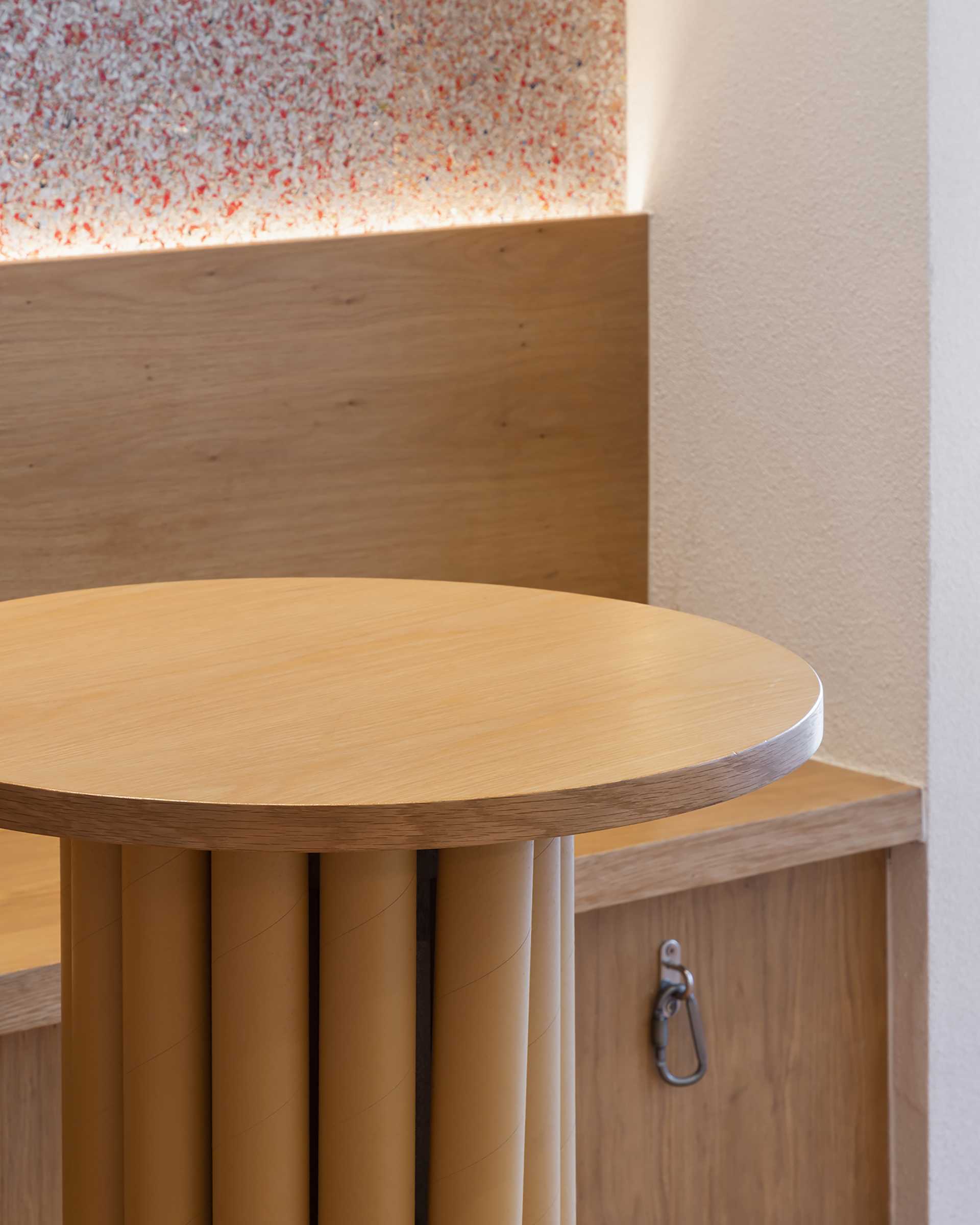 A spiral staircase leads from the main floor up to the upper floor and provides a close-up view of the facade.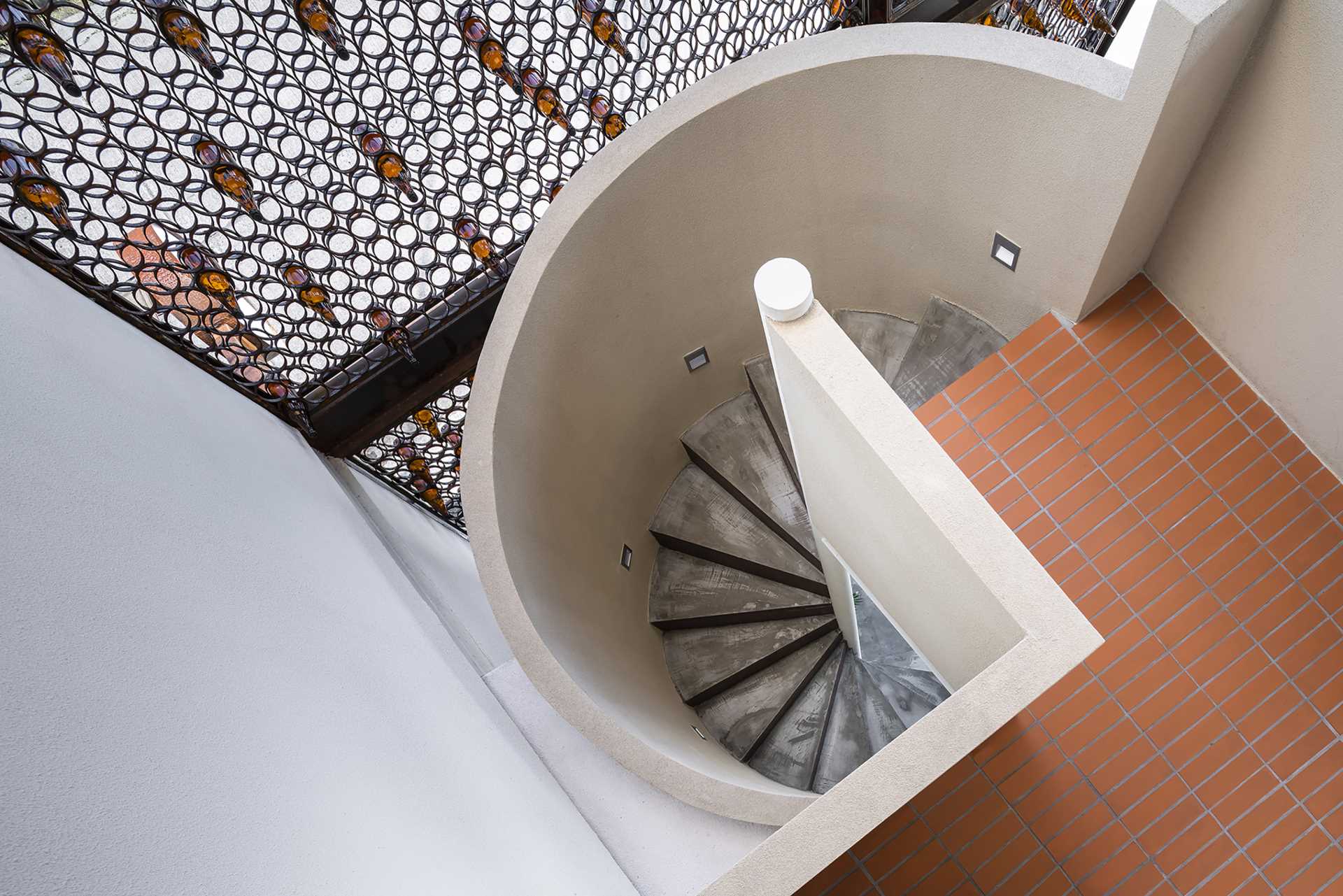 The upper floor is dedicated to seating, with one area designed for multipurpose uses, like being transformed into a workshop room, when needed.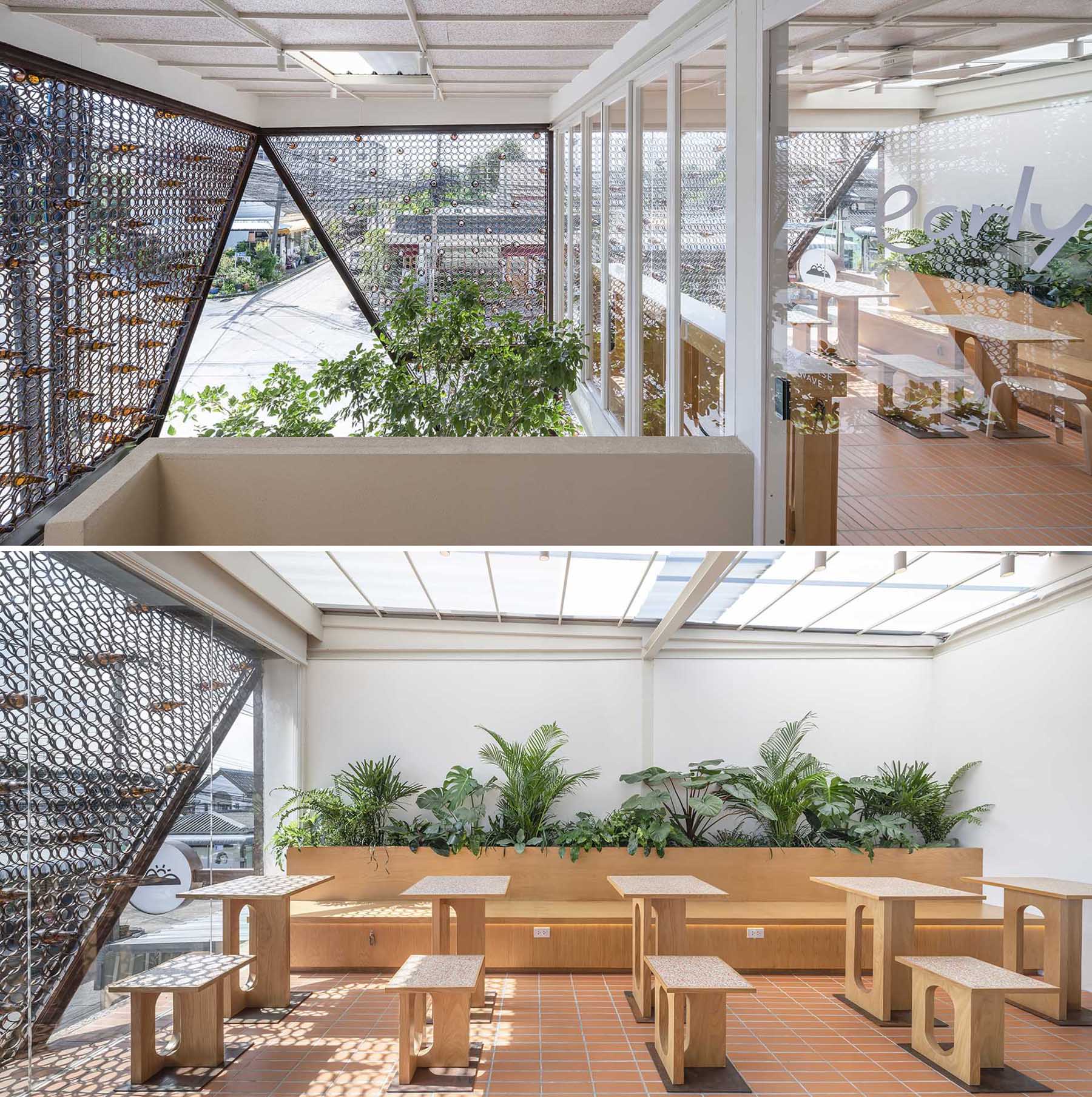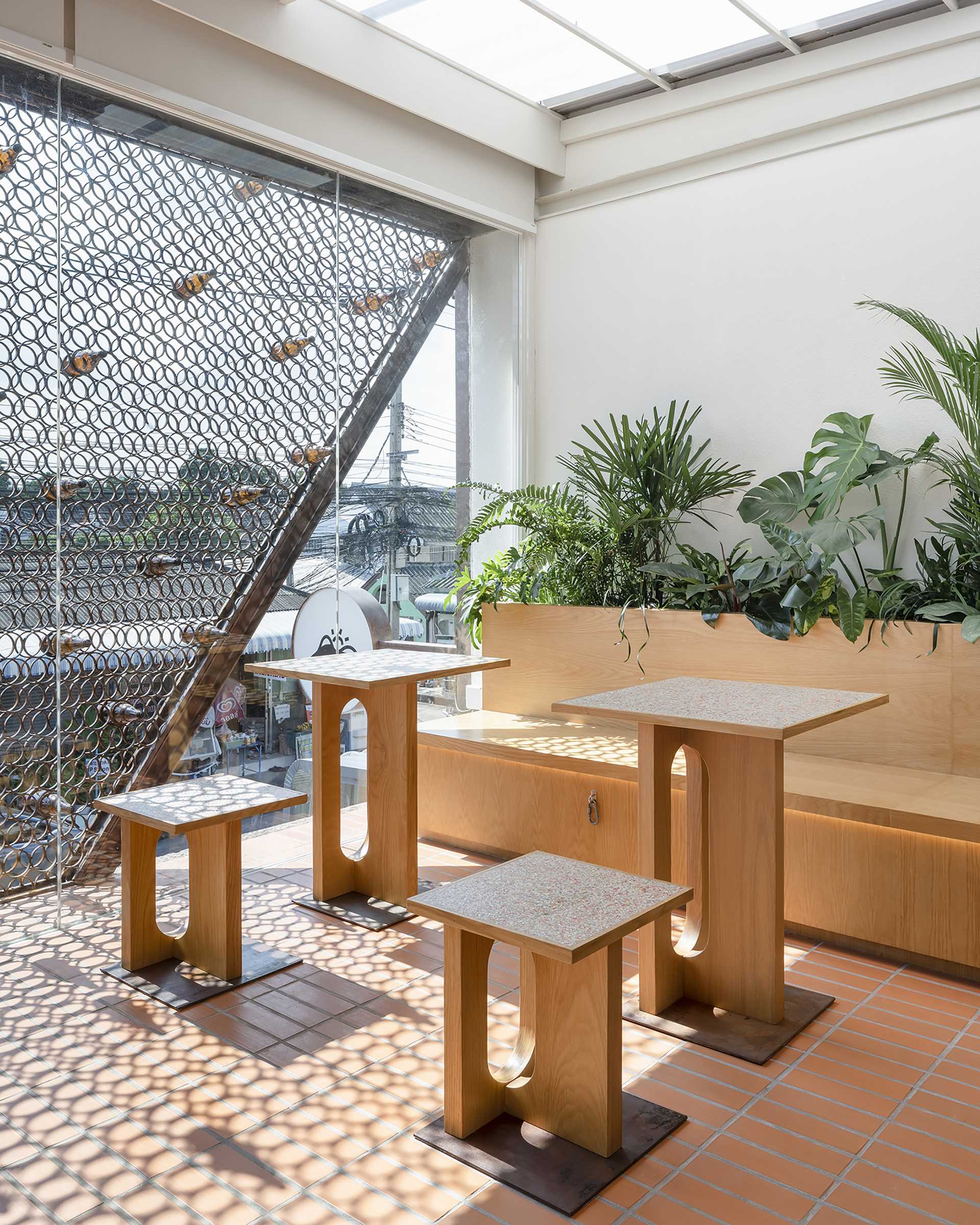 Here's a look at some of the shadows the bottles and rings cast into the interior.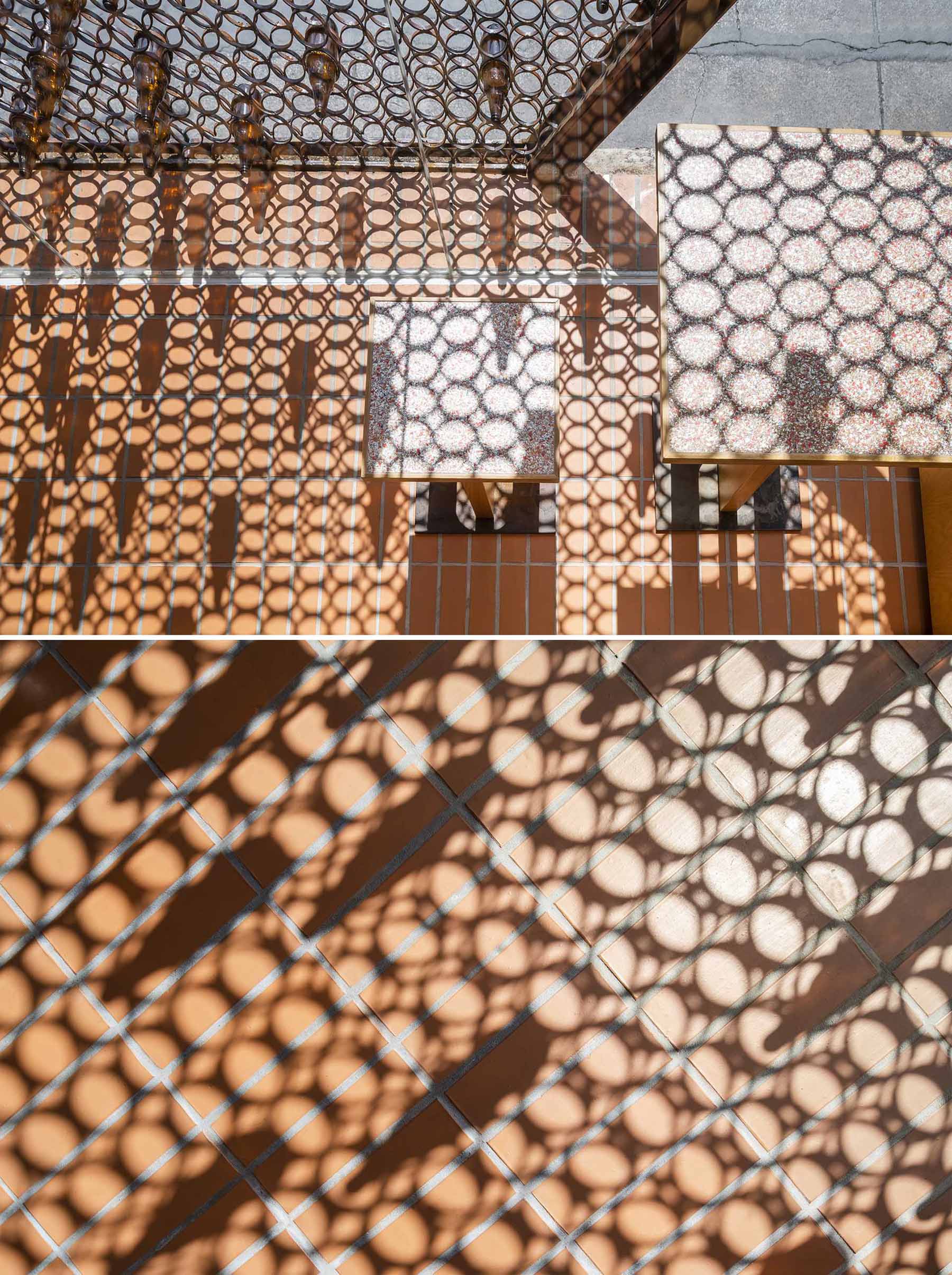 The cafe bathroom also includes a used galvanized iron oil tank as a basin counter, and used glass bottles as door knobs.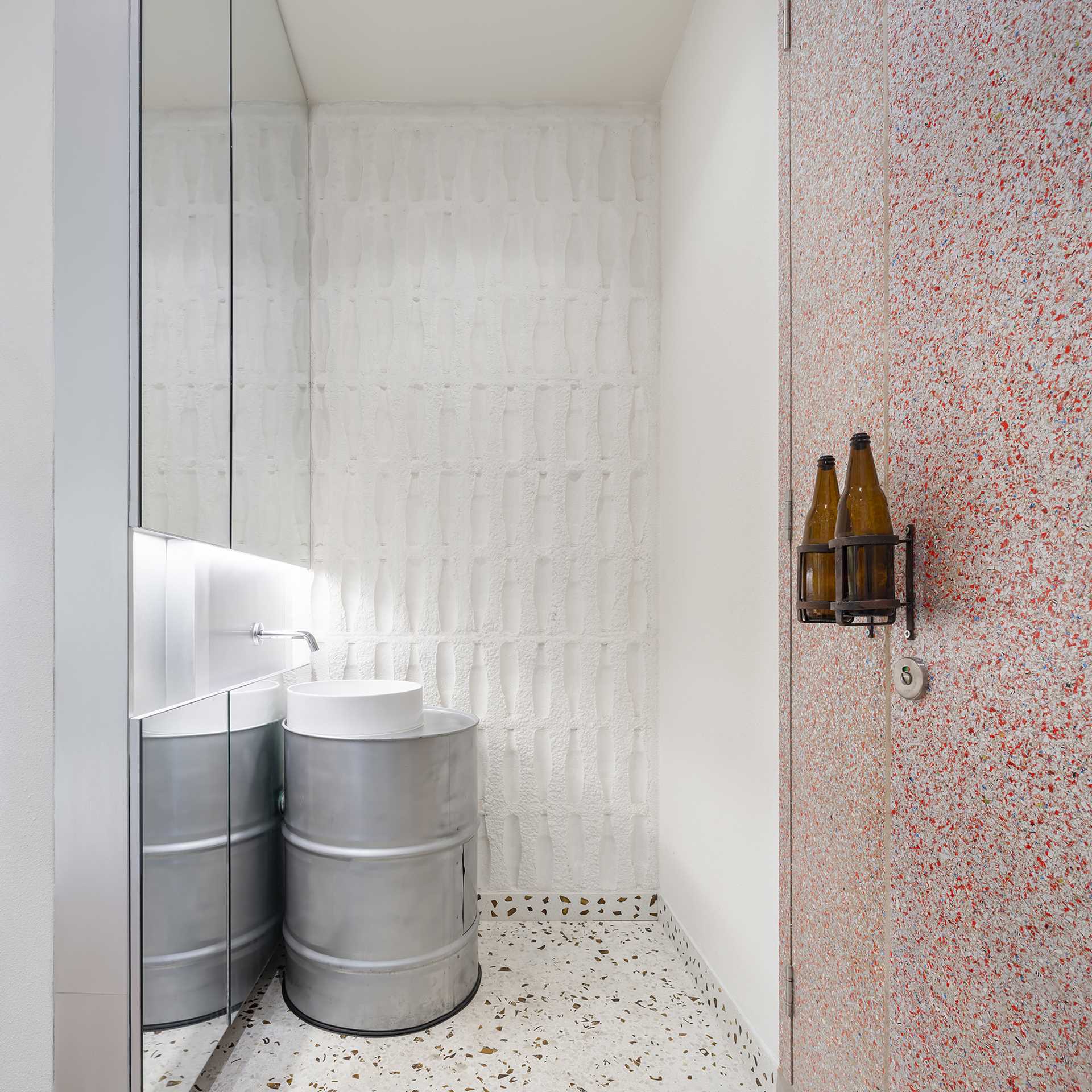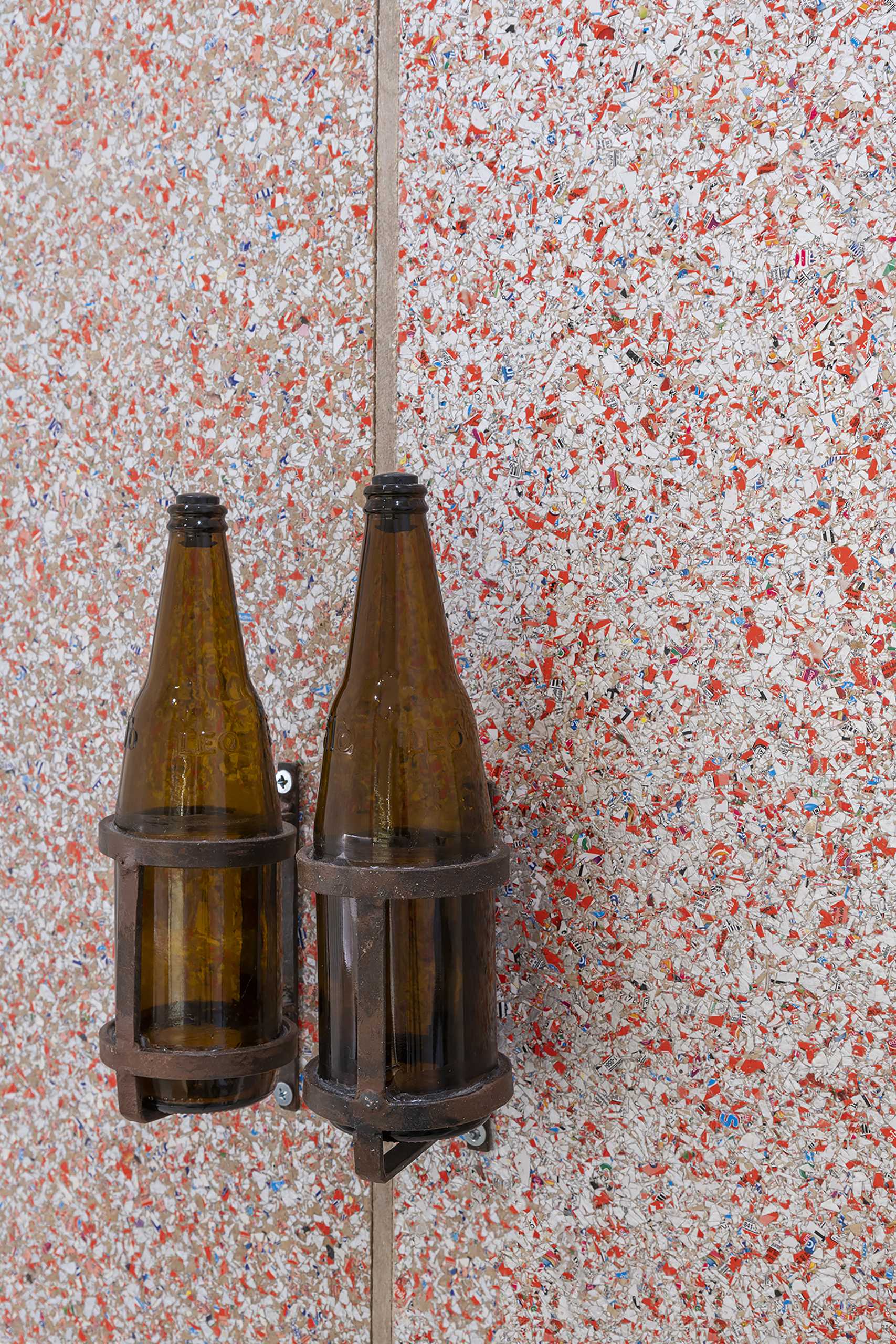 Here's a look at the floor plan of the cafe.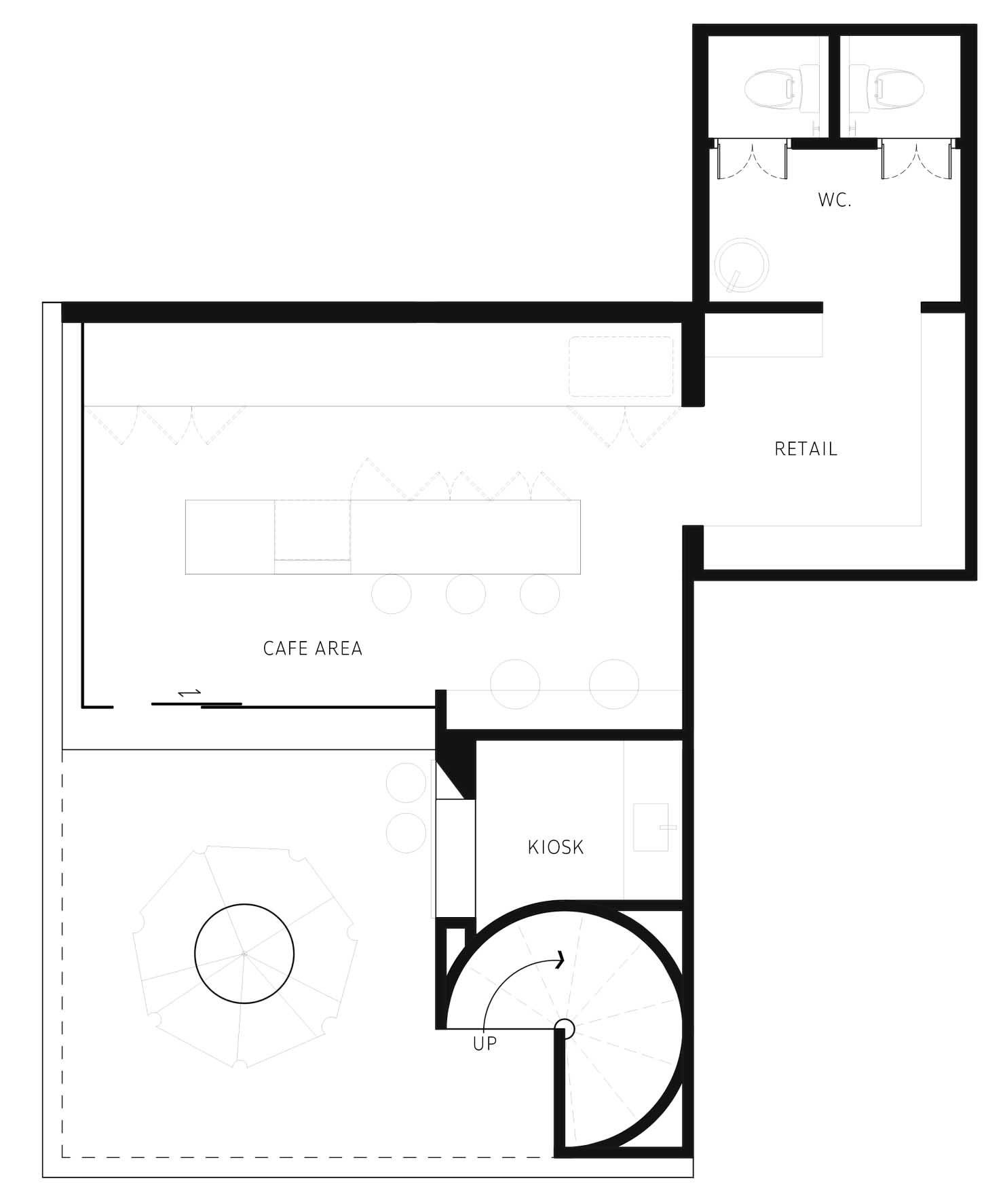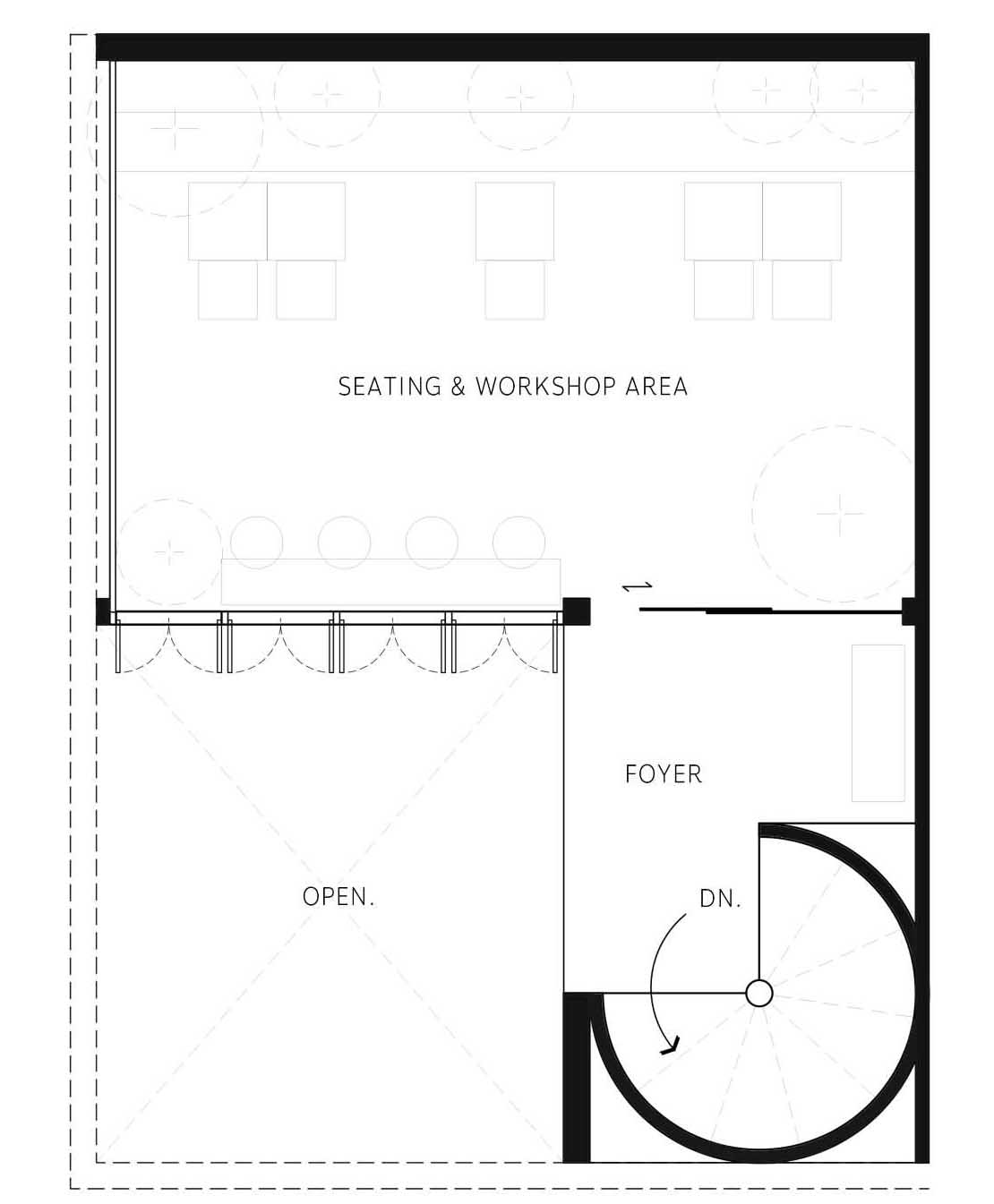 Photographer: Thanapol Jongsiripipat | Architect: Spacecraft co.,ltd | Interior architect: Spacecraft co.,ltd | Structural Engineer: Aphichart Wongdee
Source: Contemporist