January 8, 2023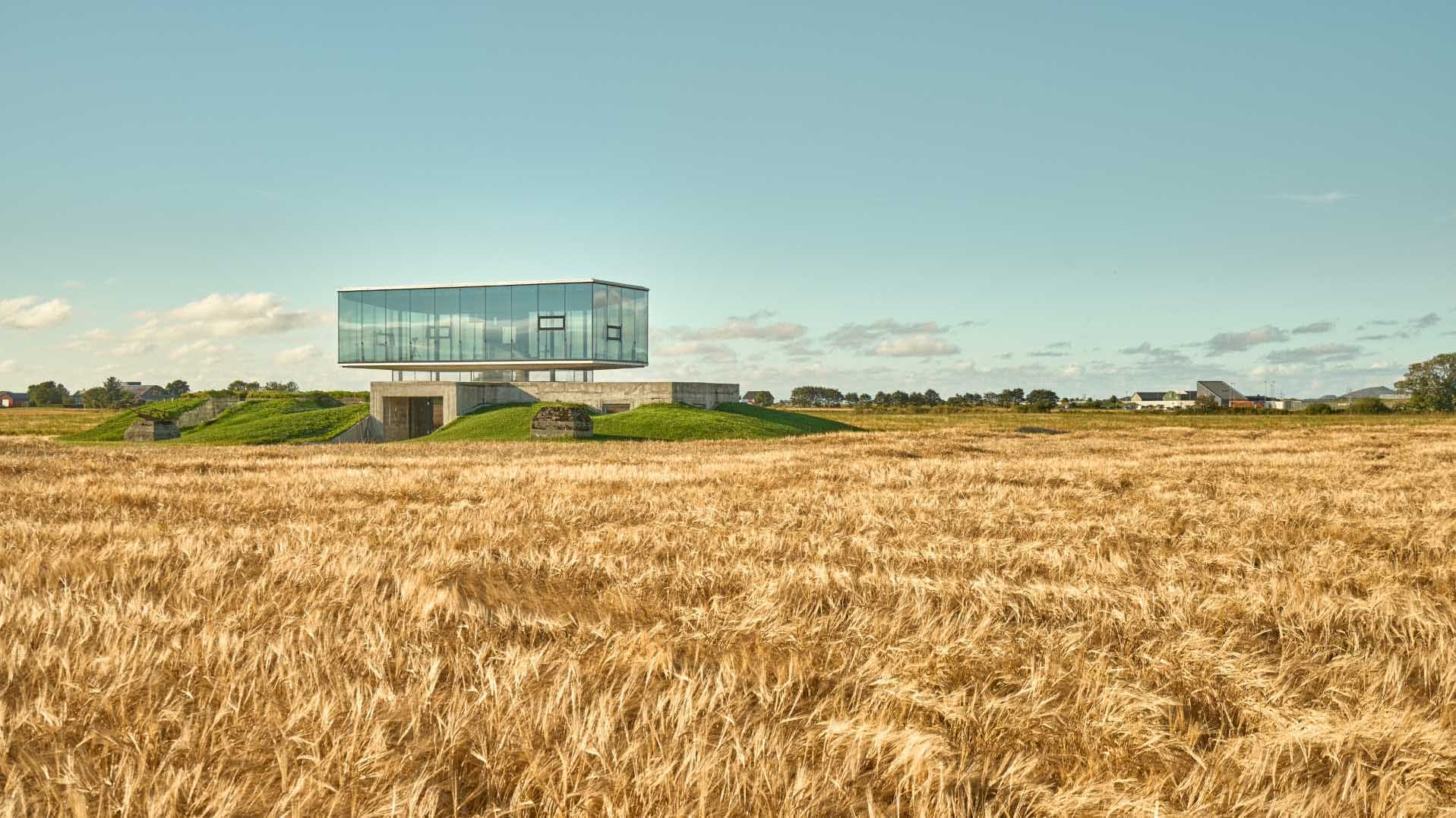 ASAS arkitektur has designed the transformation of an old military bunker located in Fosen, Norway.
The renovated bunker is designed to be used for private and social events, lectures, and customer visits associated with the farm nearby.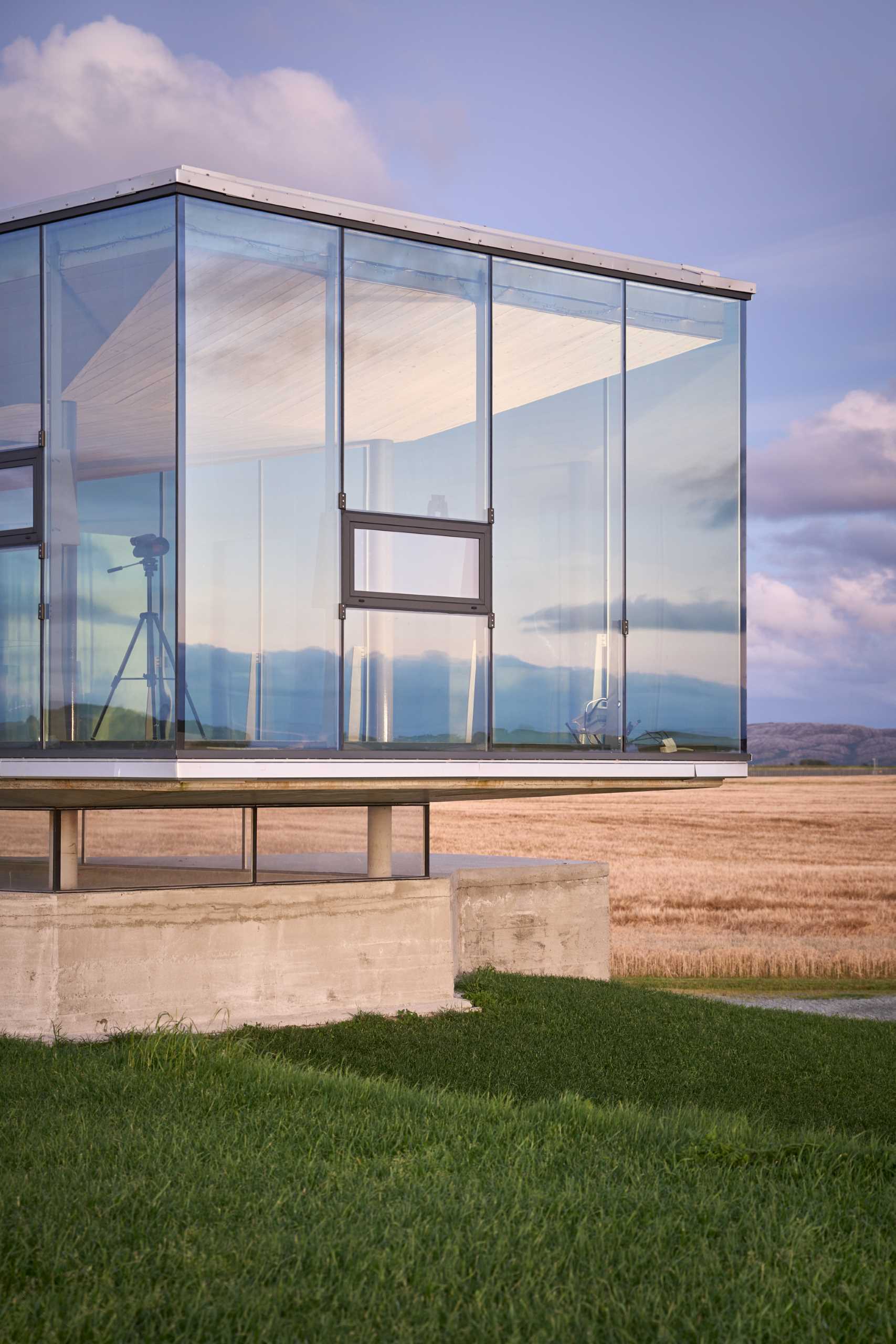 "To see and be seen" is one of the main ideas in the design of the pavilion according to the idea developed by the client.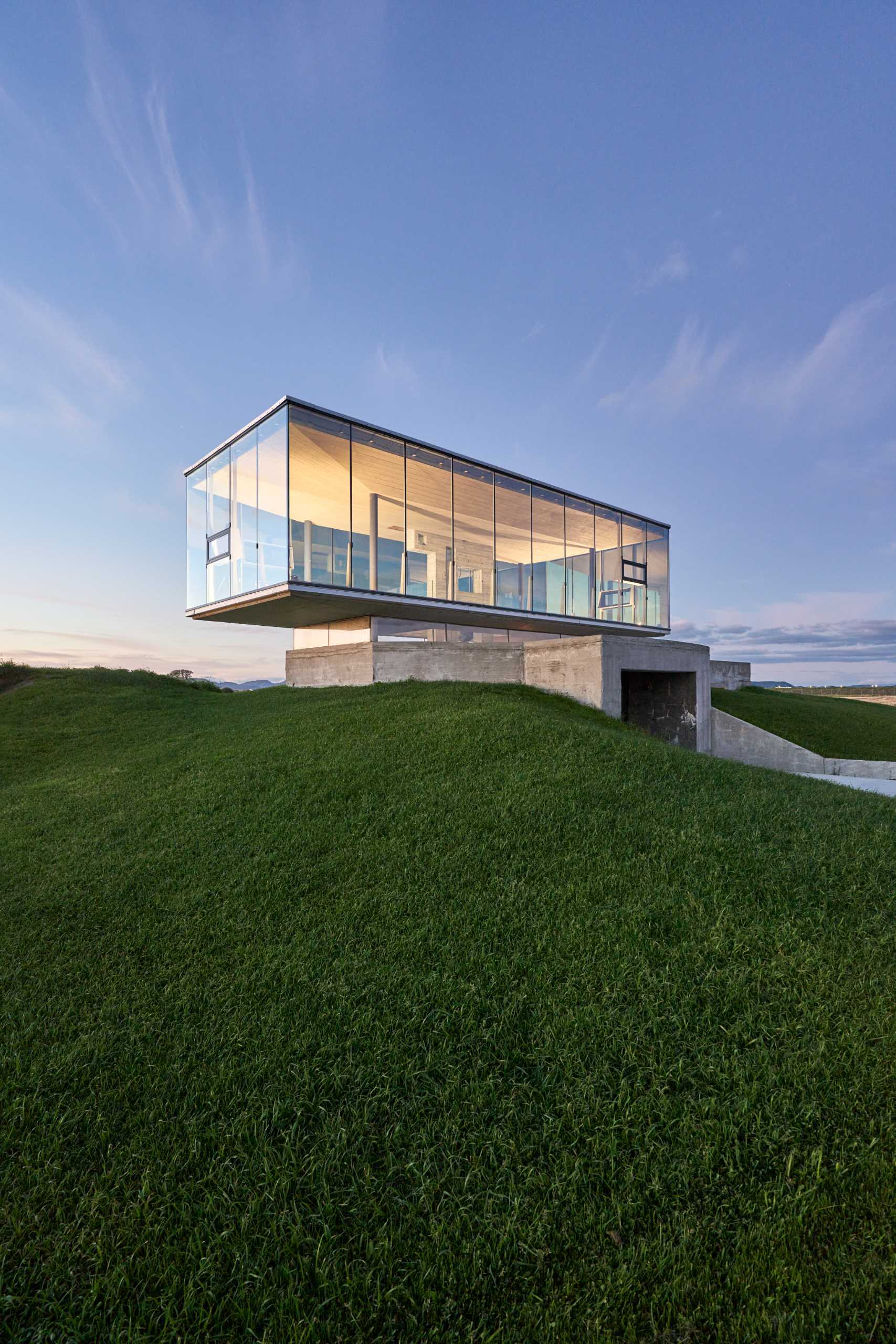 The pavilion's floating form and expression are the opposite of its previous function of defense and attack from behind thick walls.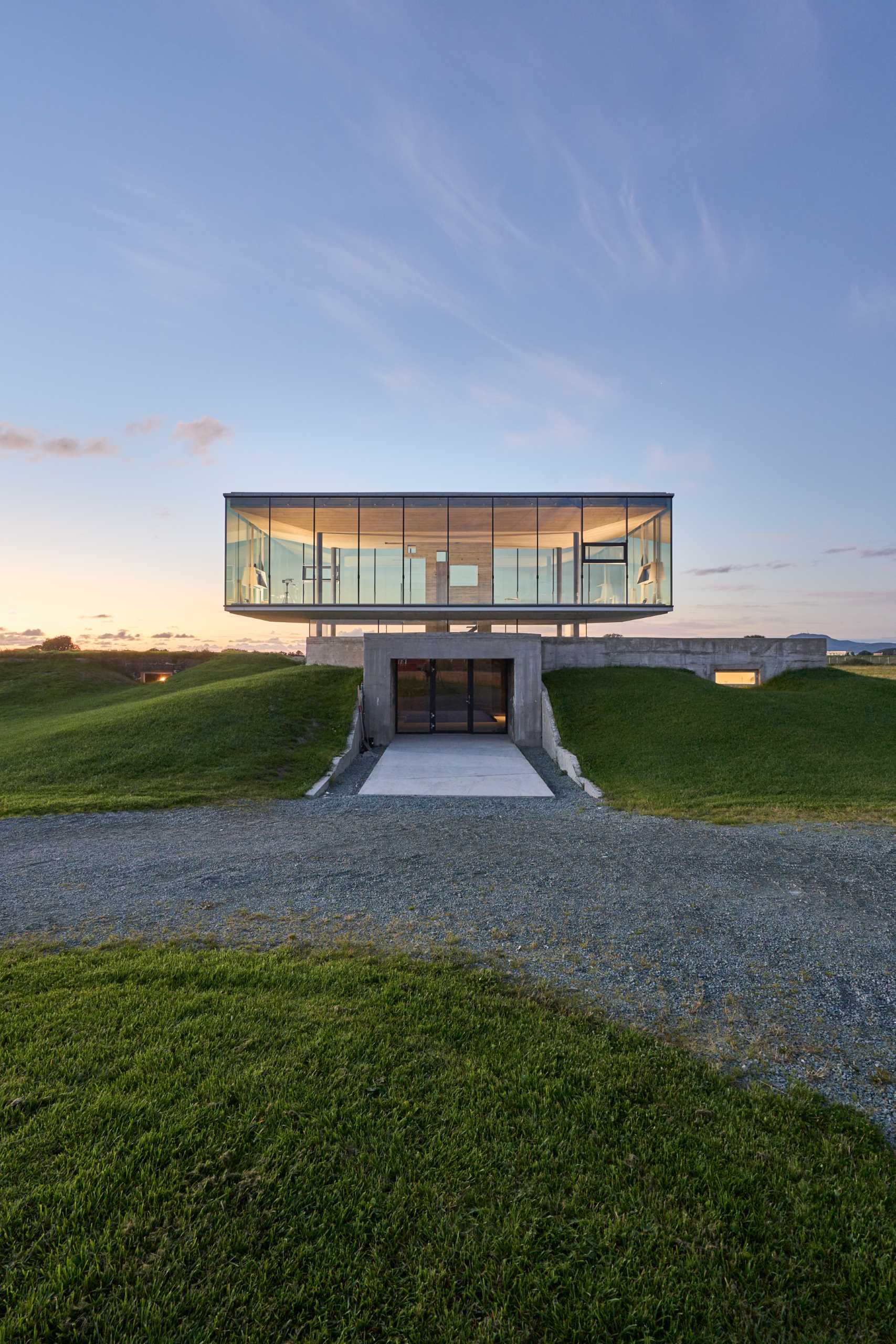 The entrance is through the old military function where the old plan is replaced by a kitchen, toilets, and storage.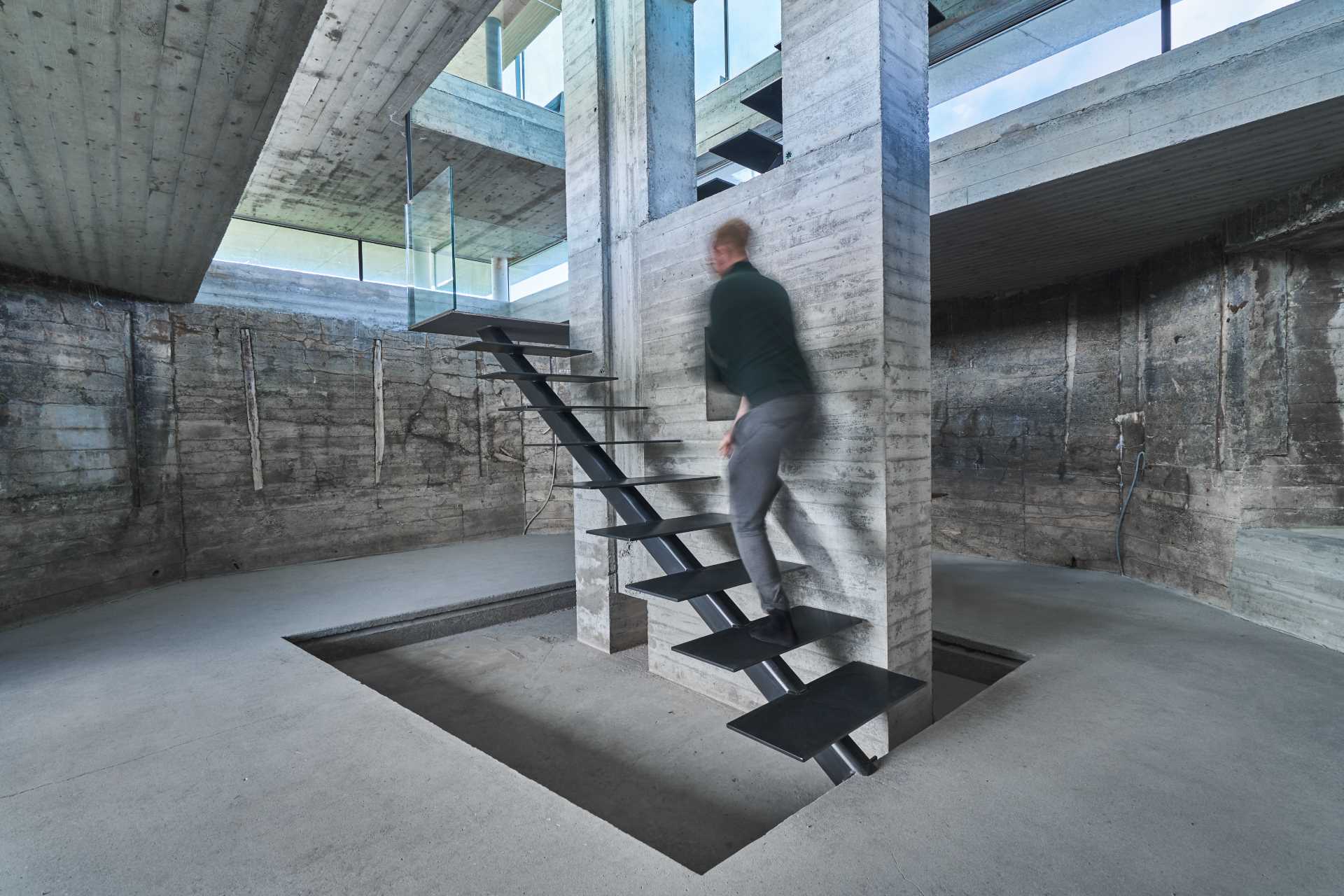 The stairs are put in as a central and sculptural element, leading from the closed parts and up to the light.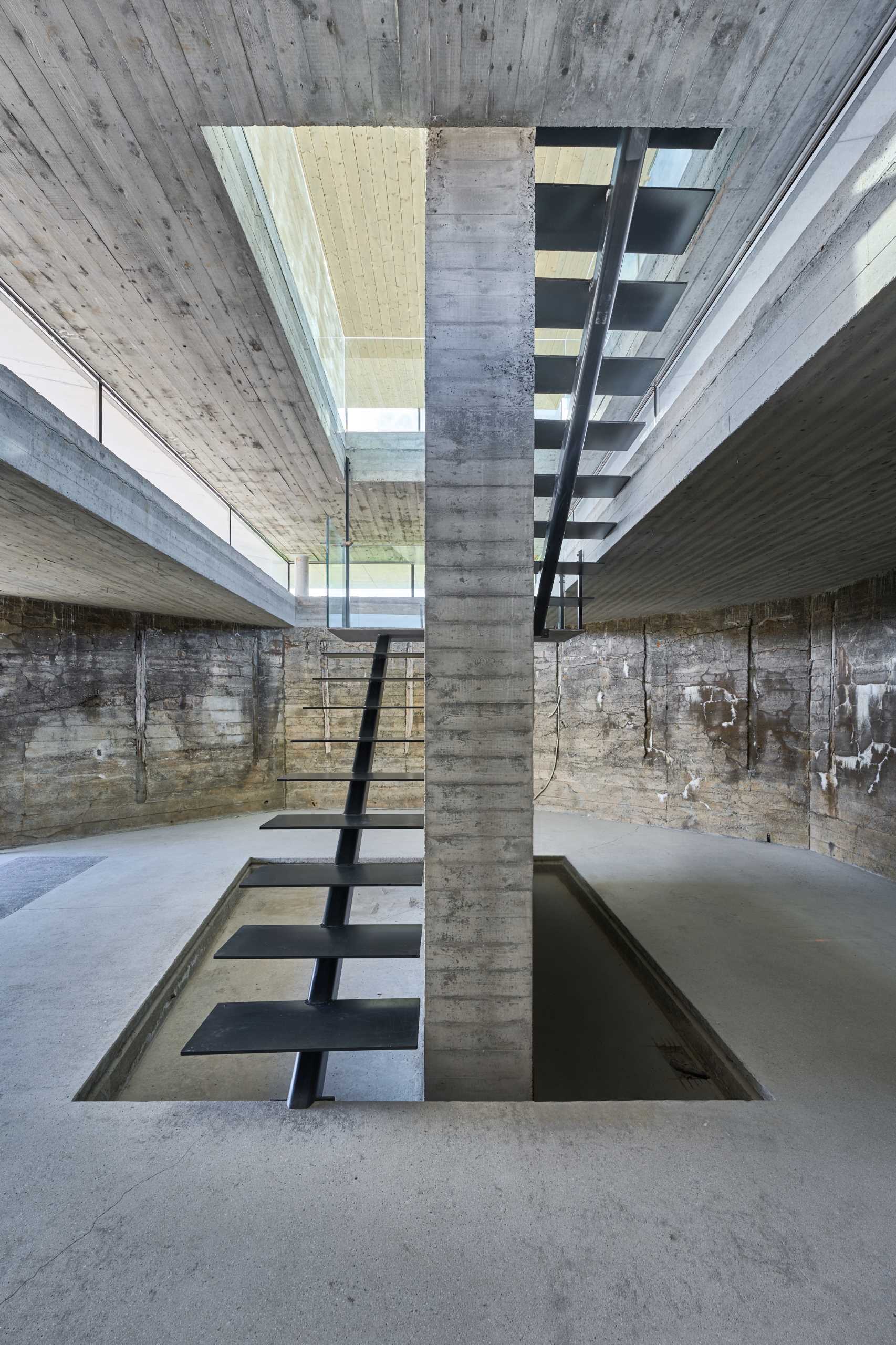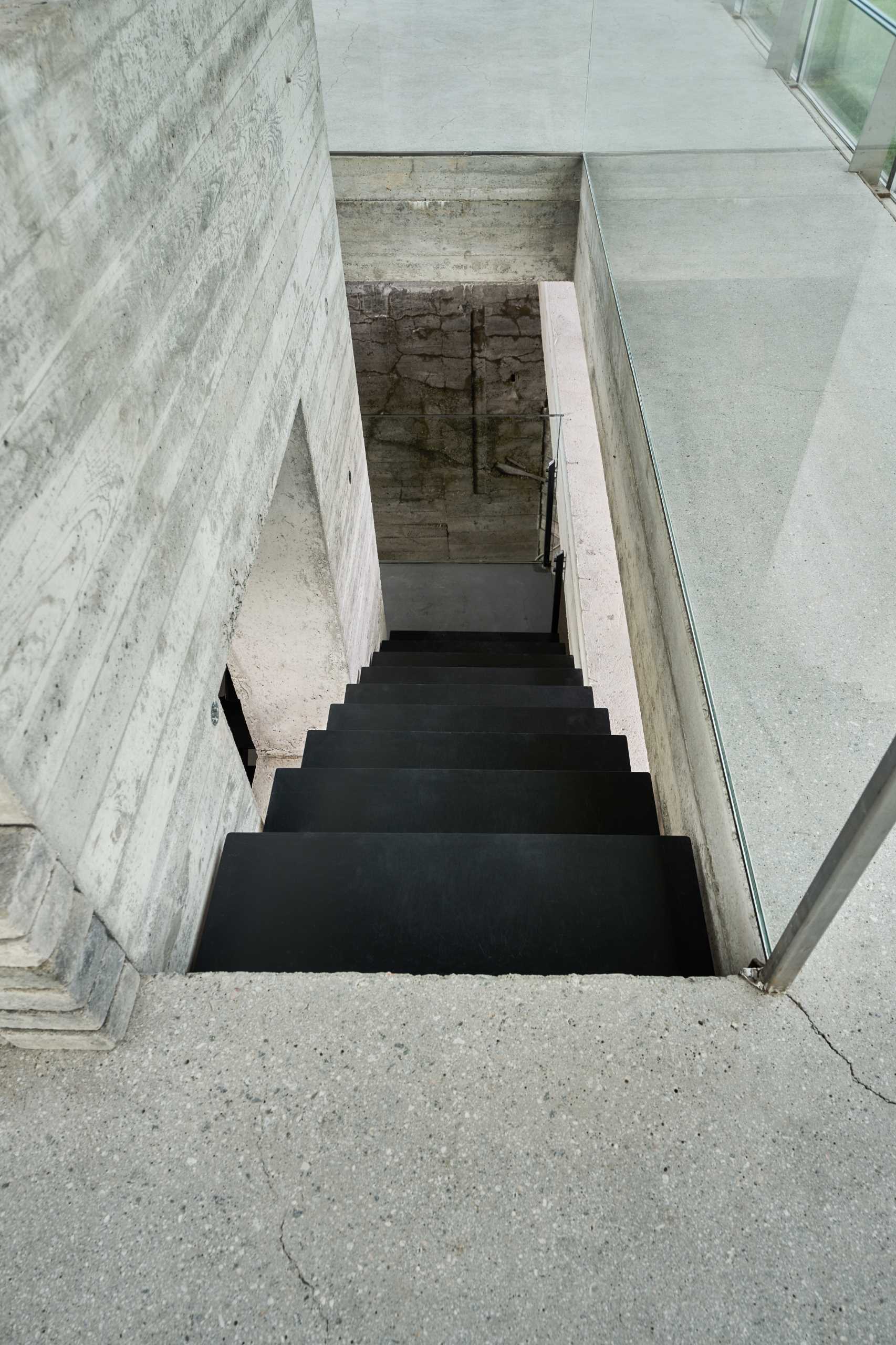 The floor-to-ceiling windows of the event space provide an unobstructed 360-degree panoramic view of nature, wildlife, and the air base.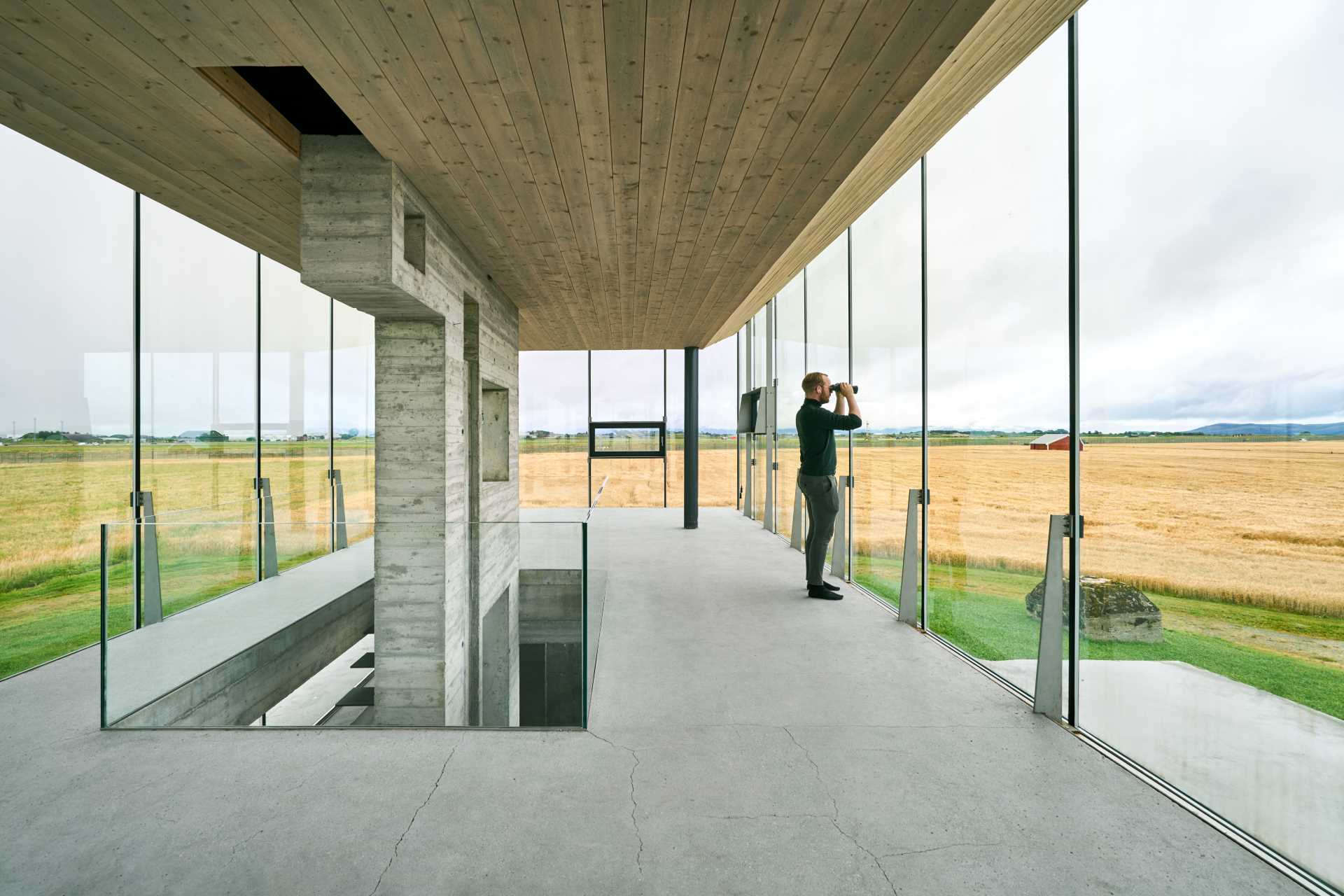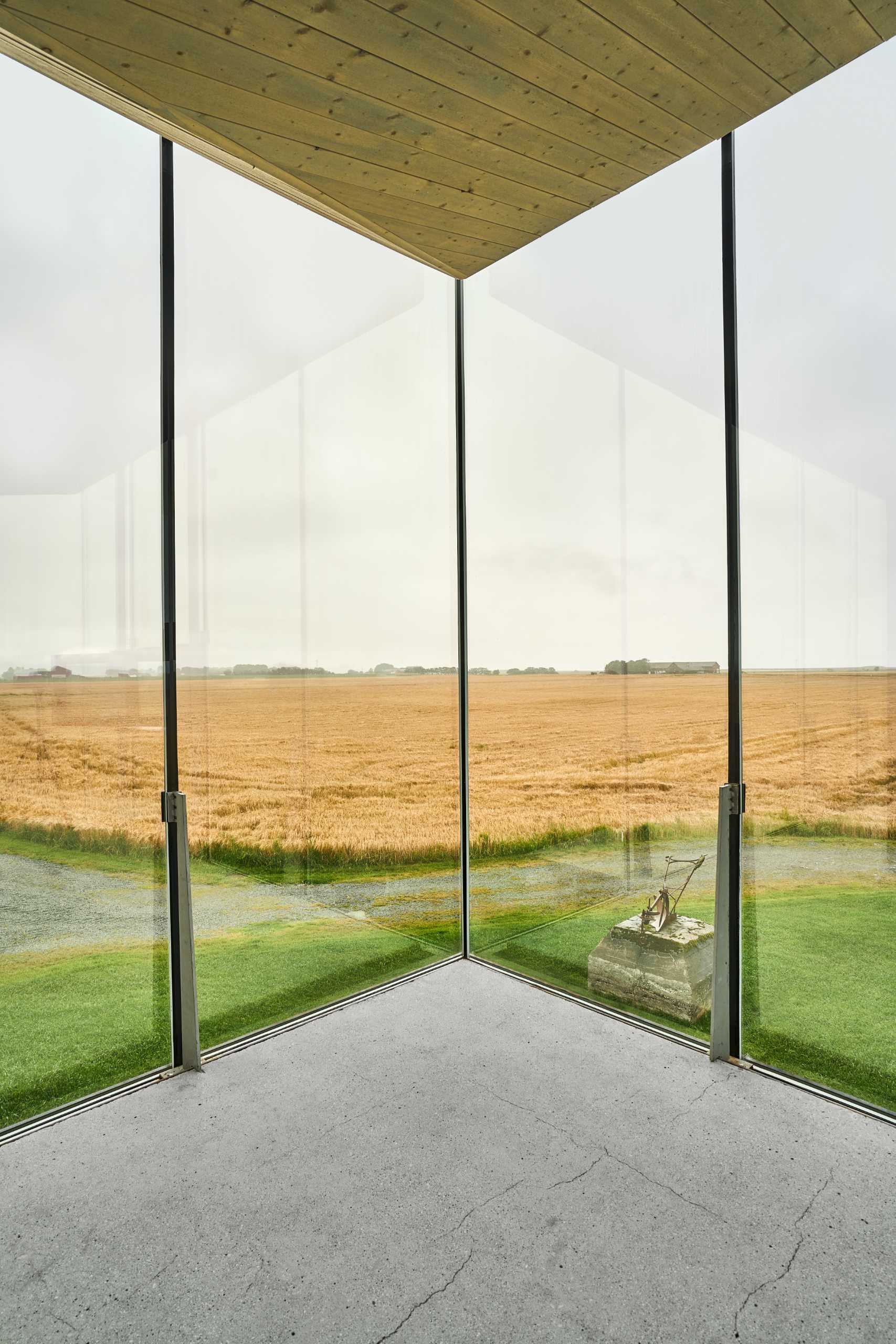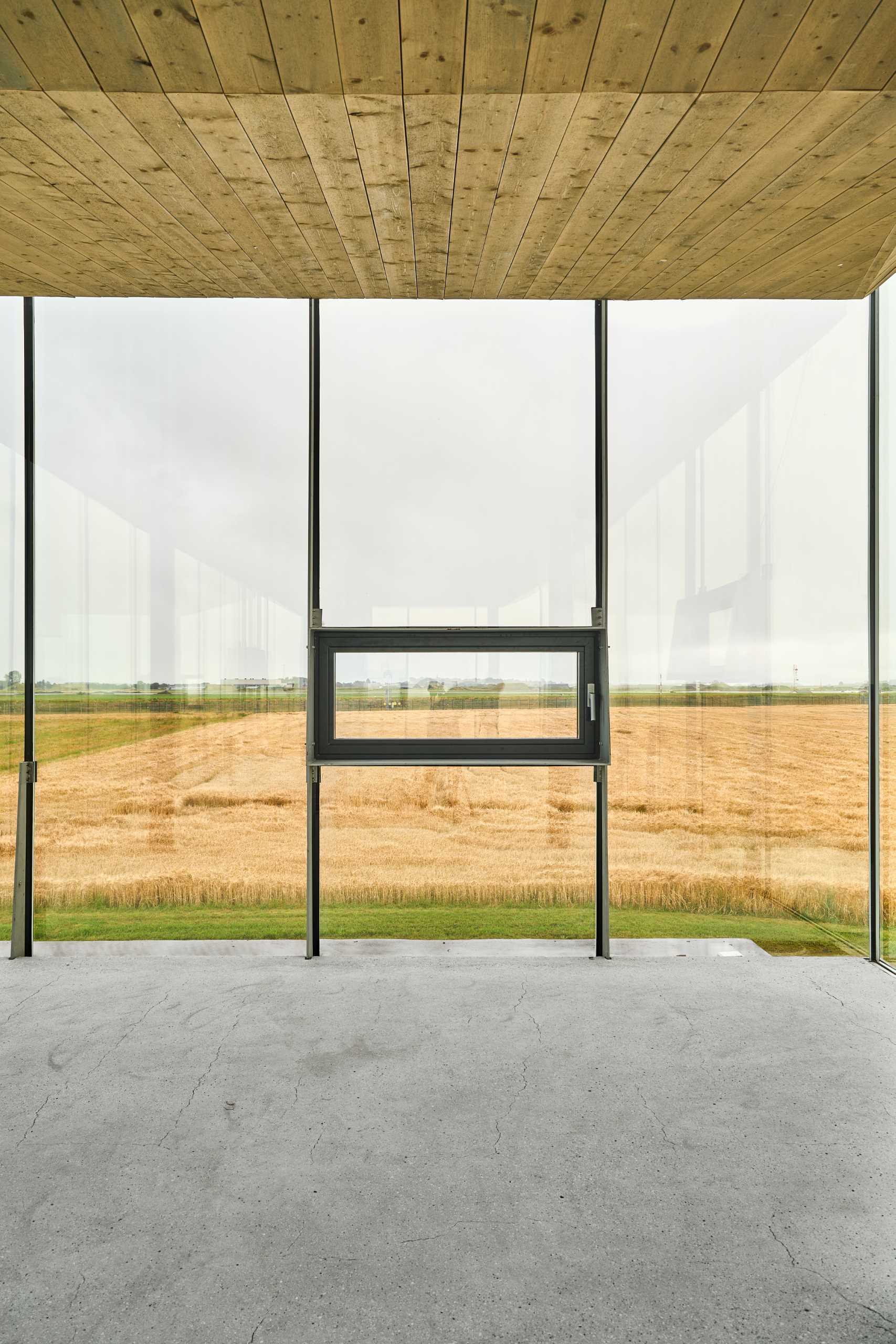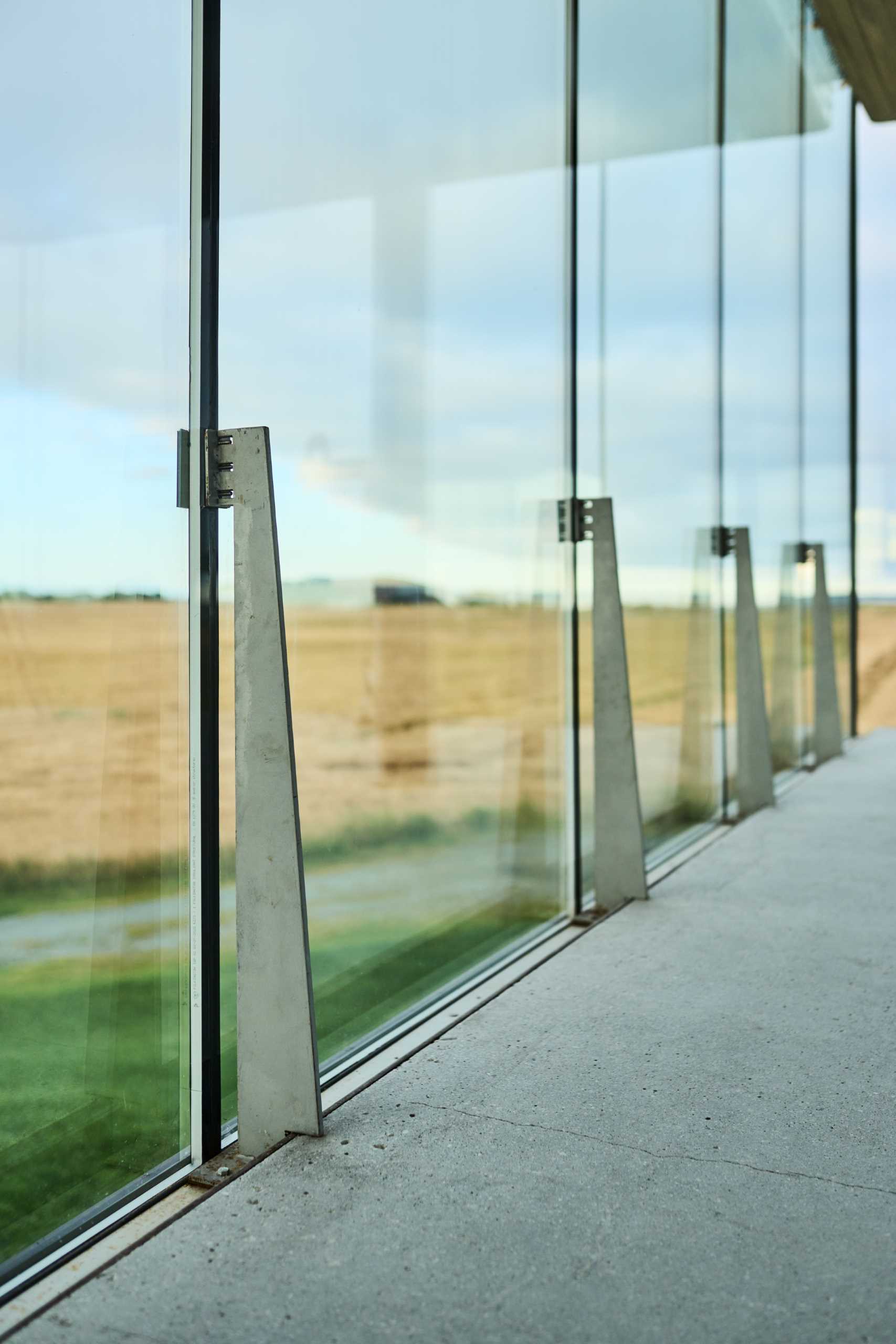 Photography by Kristoffer Wittrup
Source: Contemporist