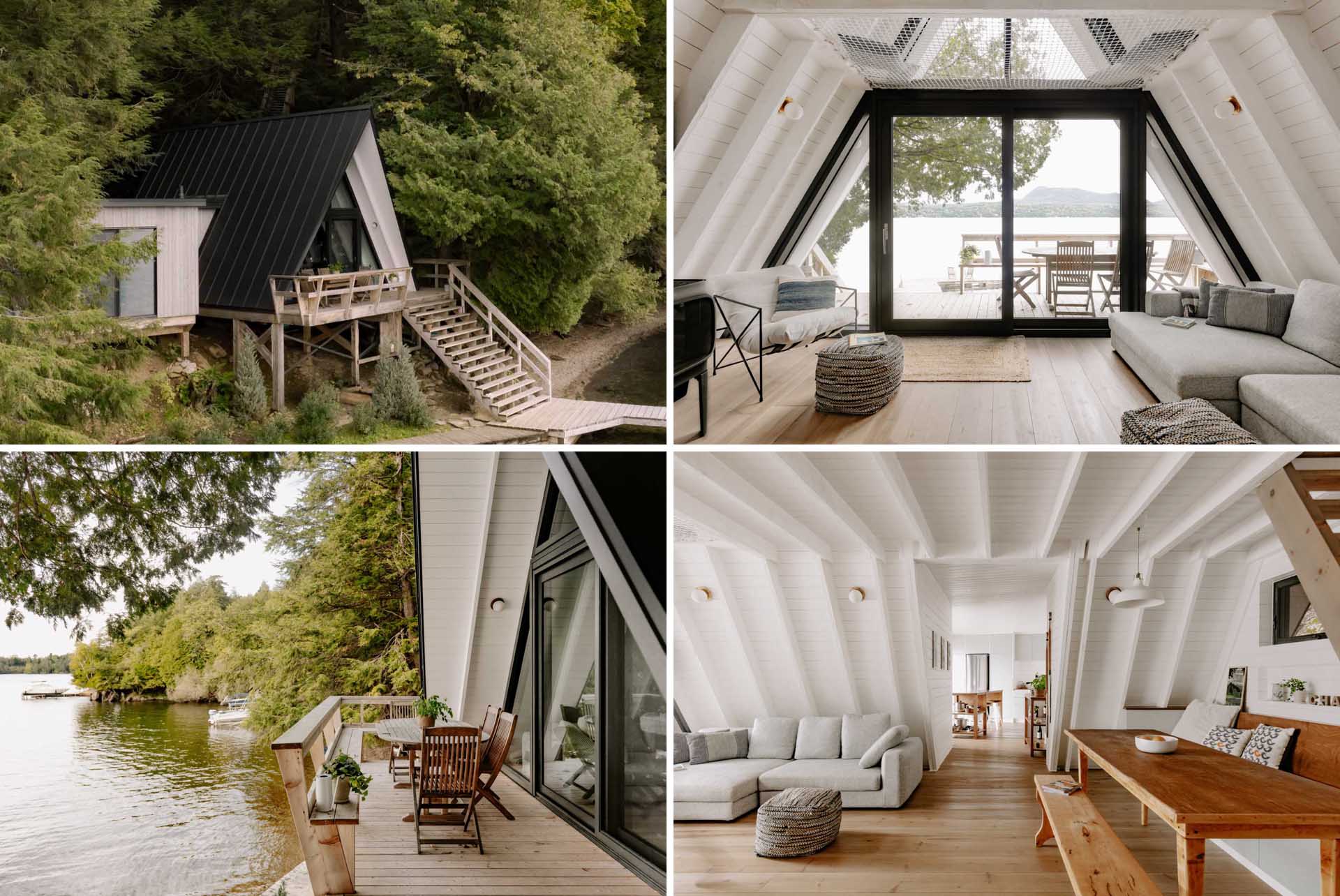 Matiere Premiere Architecture together with its affiliated construction company, Nu Drom, has completed a contemporary update for an A-Frame cabin located on the shores of a lake near Montreal, Canada.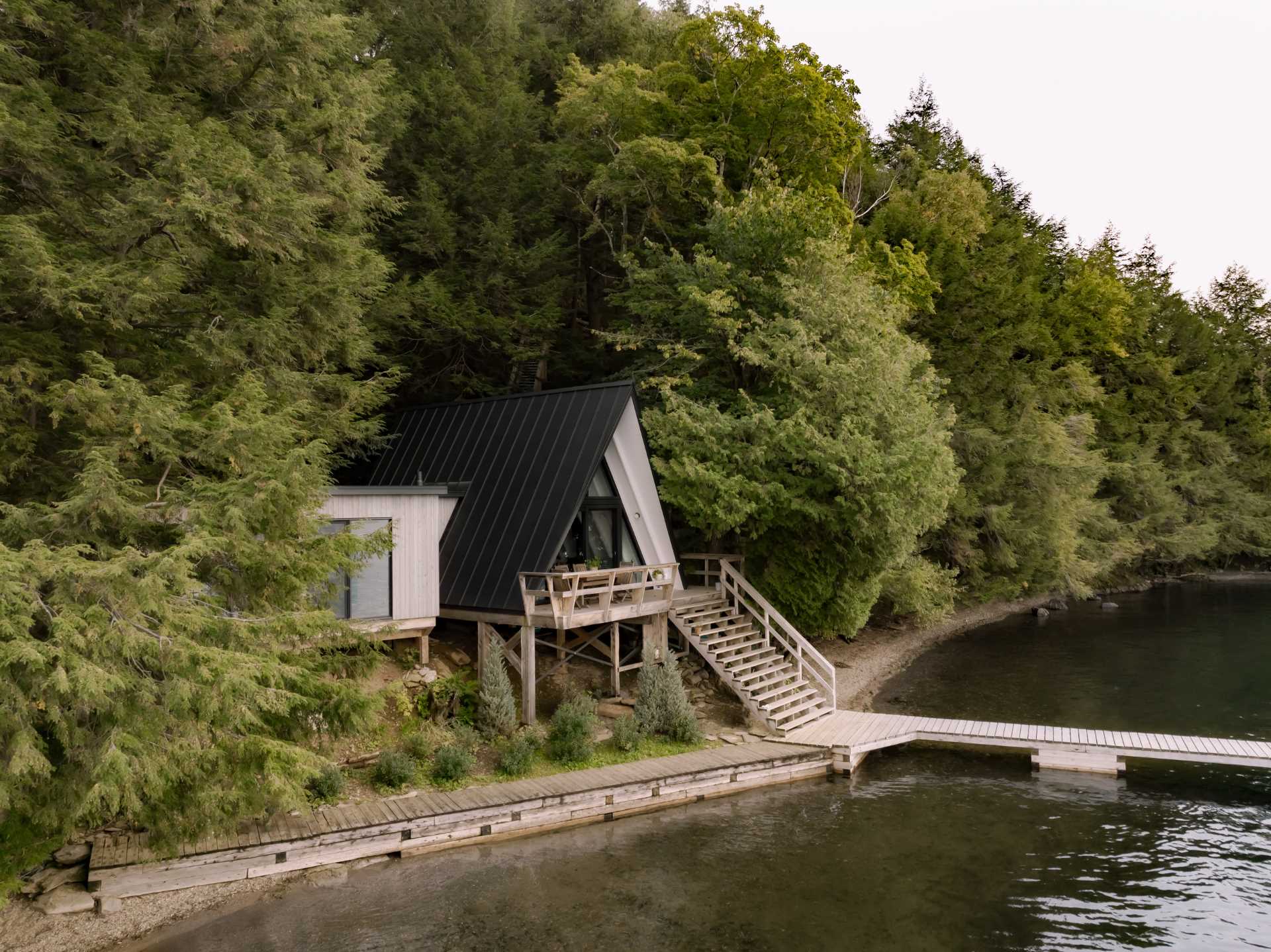 Originally built in the 1950's, the exterior was updated with natural white cedar siding, metal roofing, and aluminum windows.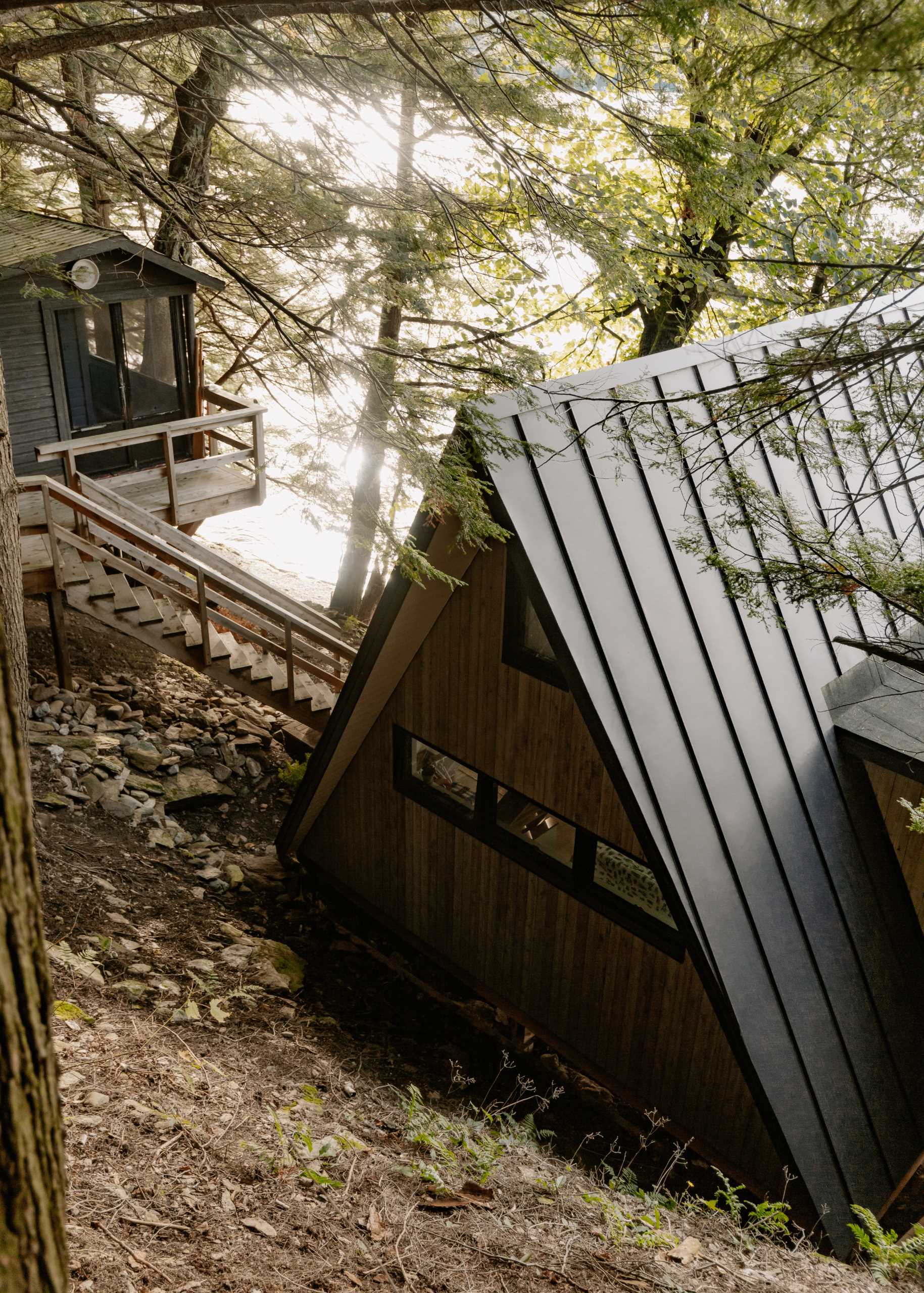 Over 150 steps required to reach the cabin made the update difficult, however, a temporary cable crane was erected to transport all construction materials to the site, while ensuring the protection of mature trees along its path.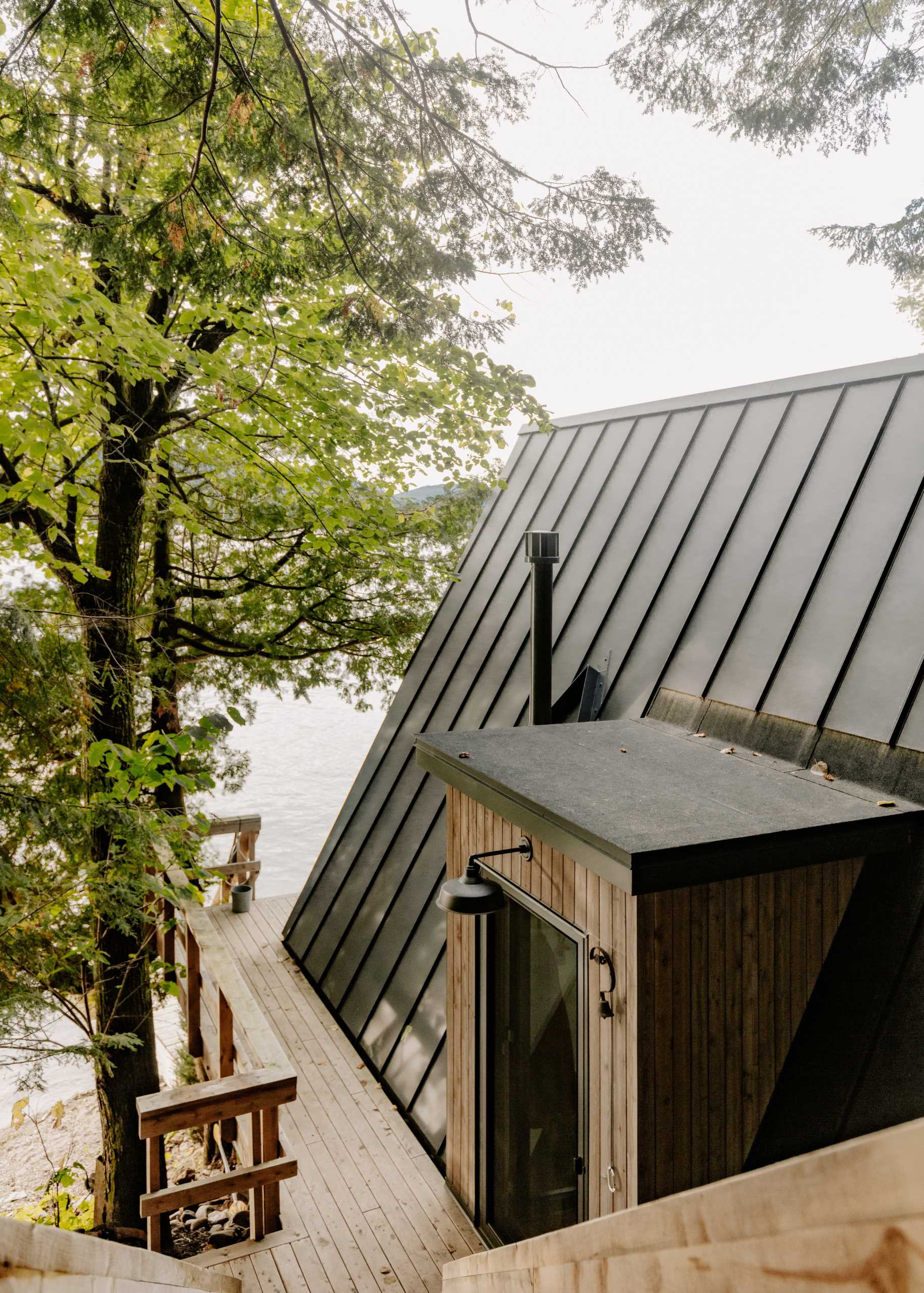 Before heading inside, the cabin has a small wood deck with a dining area and steps that lead down to the water.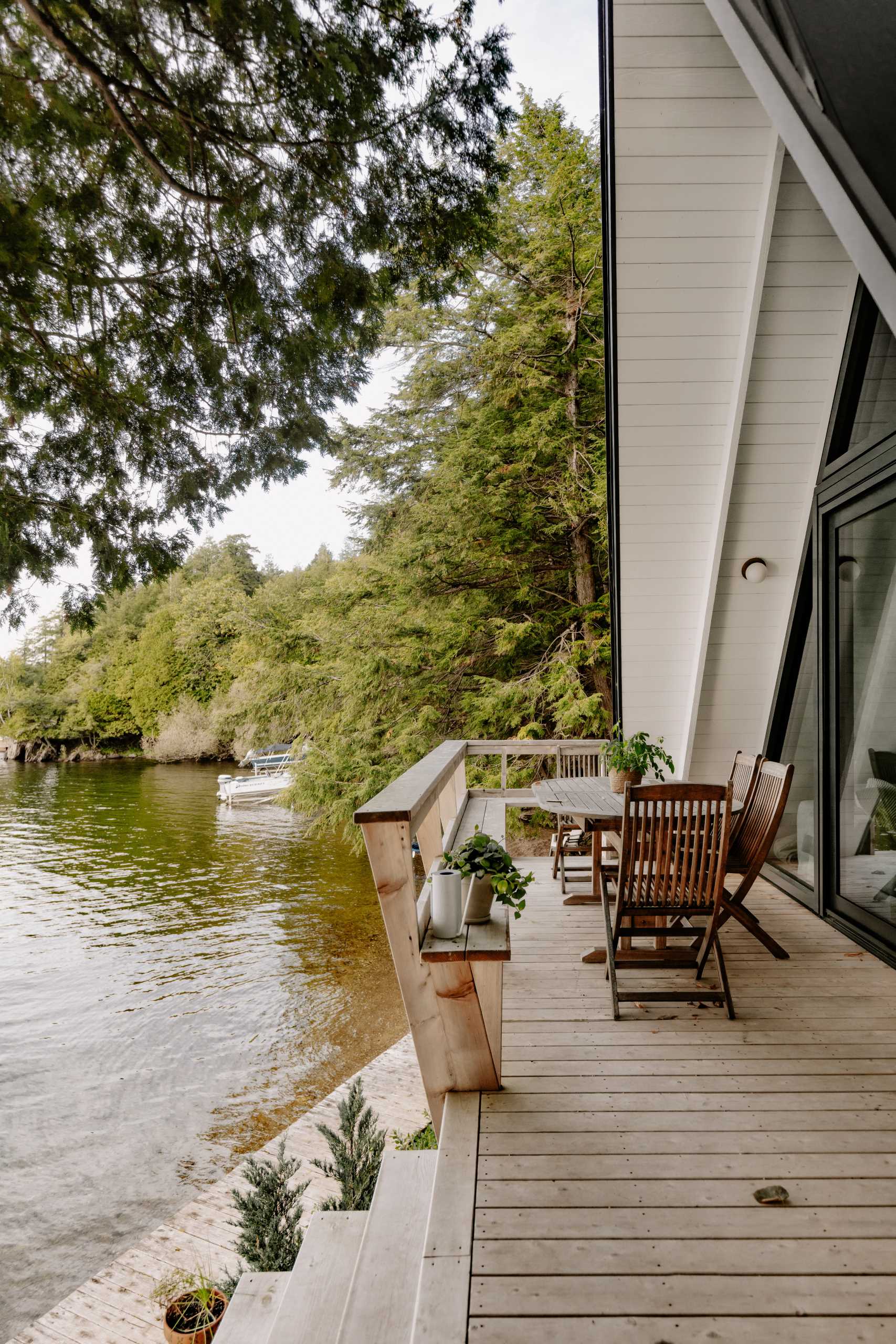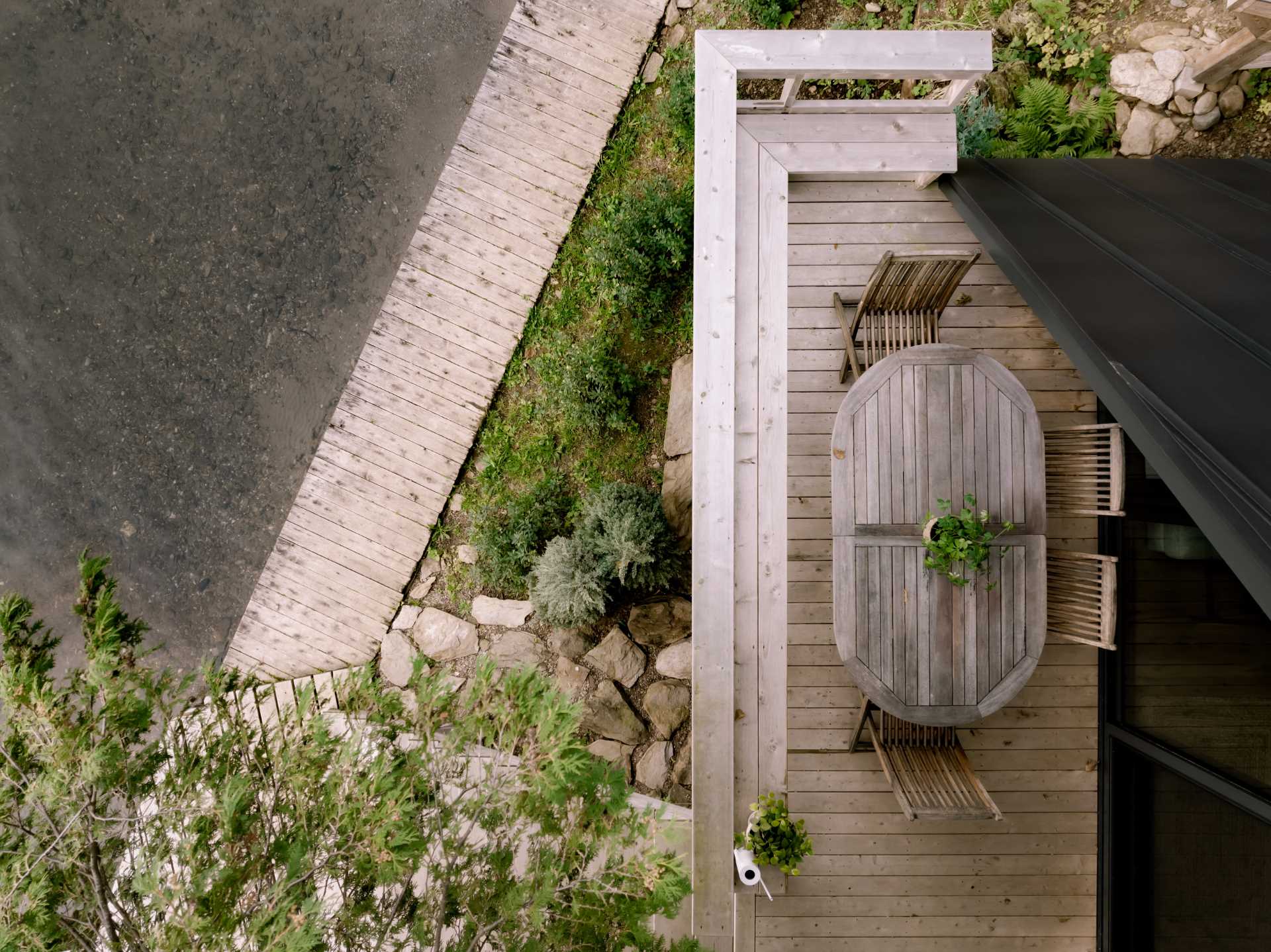 Before we see the updated interior, here's what it looked like before.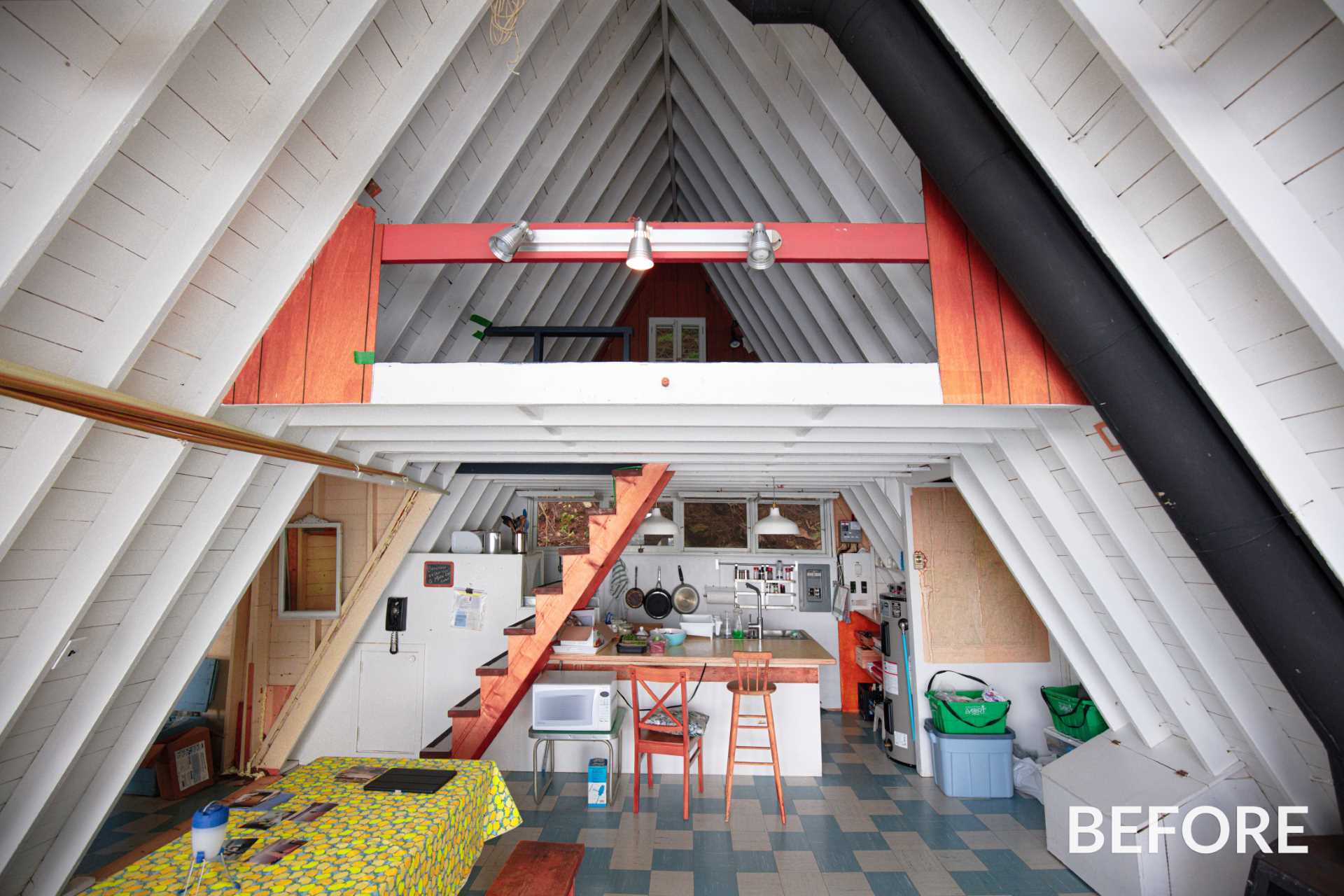 For the interior, the architects selected local, sustainable, and durable materials, including white pine flooring, exposed timber framing, and painted spruce boards.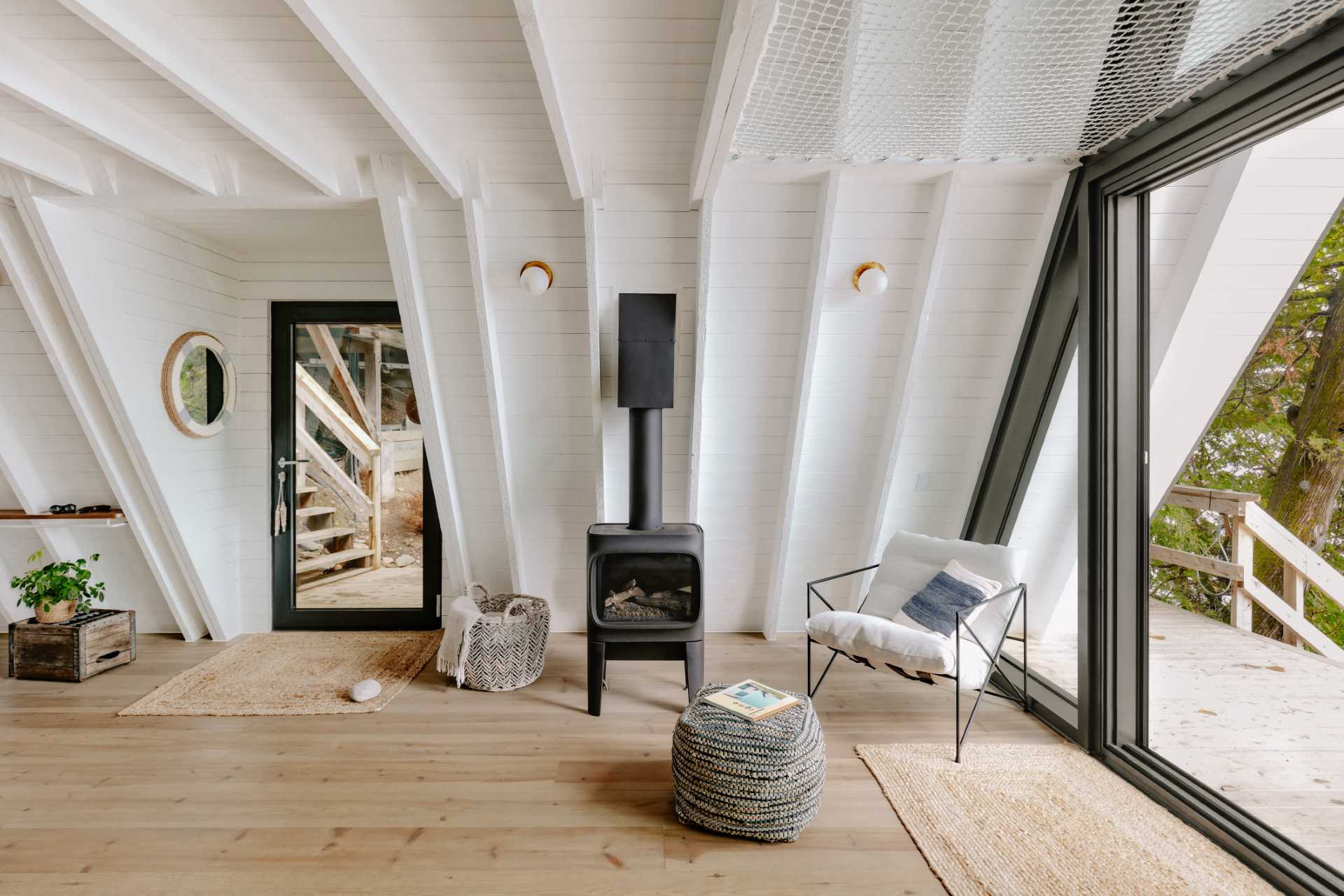 Designed as a beach house, the interior design emphasizes lighter tones in shades of white and sage to promote a relaxed feel. It also embraces casual furnishings, with welcoming rugs and linen accessories, to add warmth to the living spaces.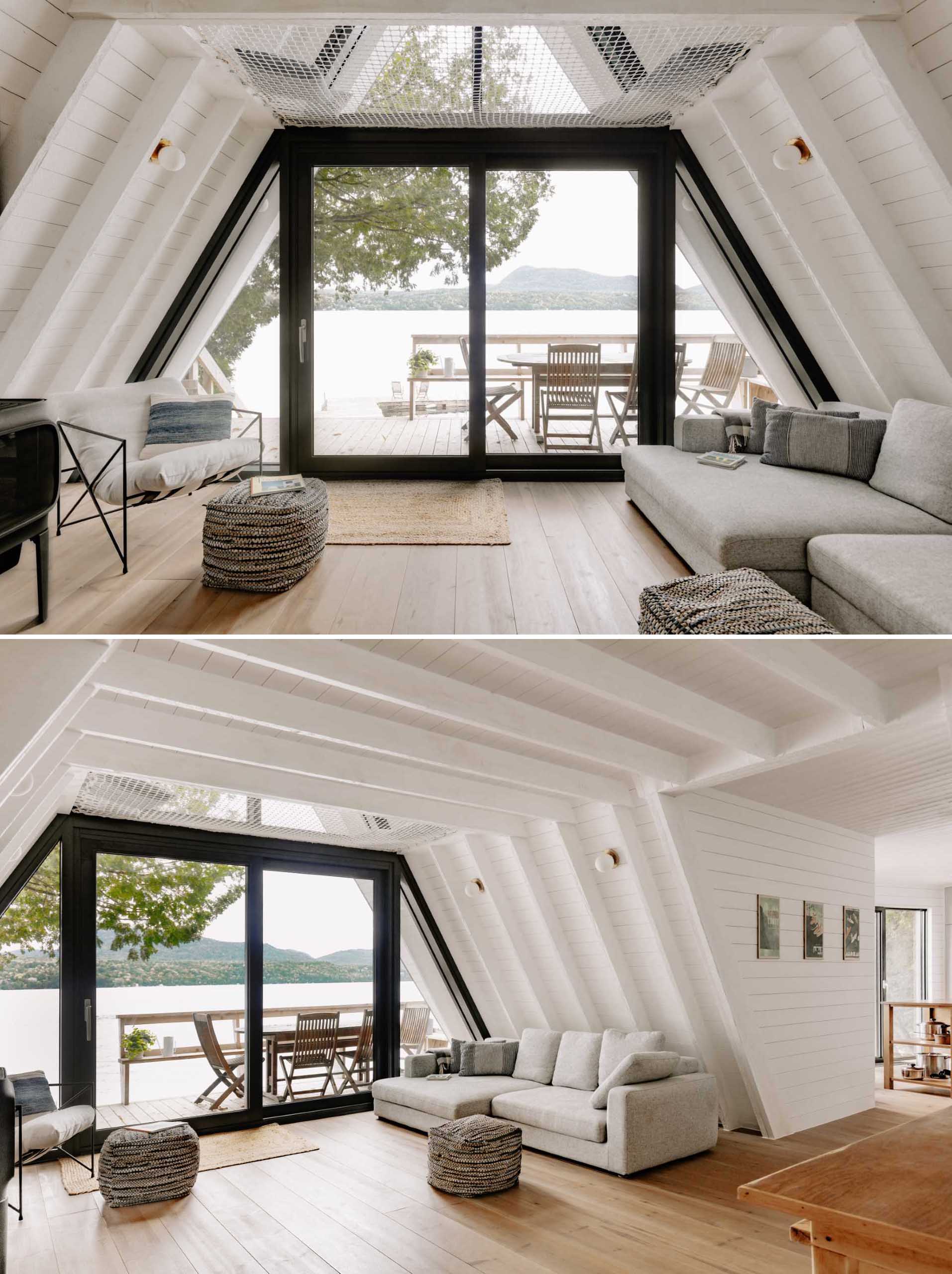 Adjacent to the living room is a dining area with a wood table and bench, and built-in banquette seating.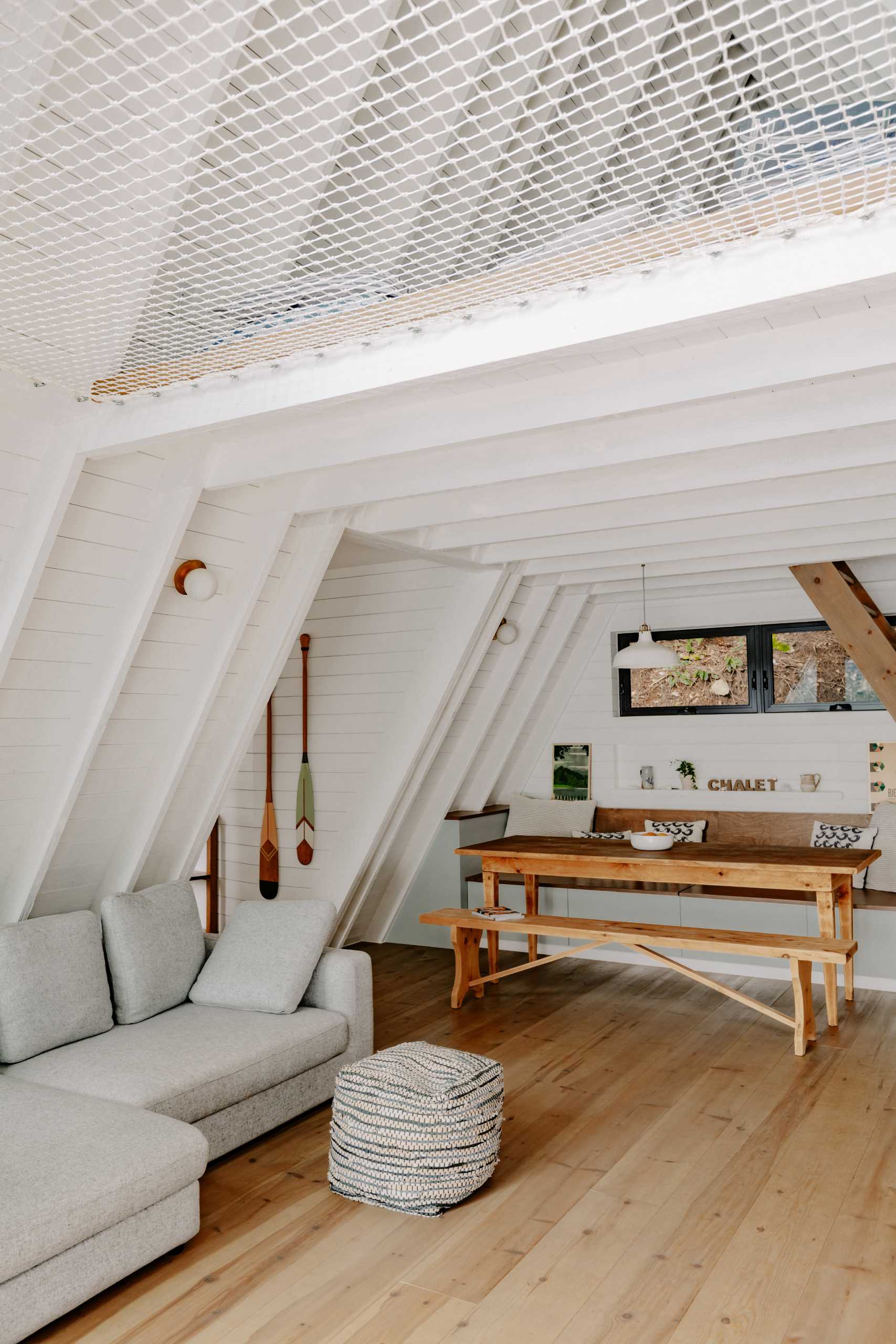 An opening connects the original A-frame home to an addition where the kitchen is now housed.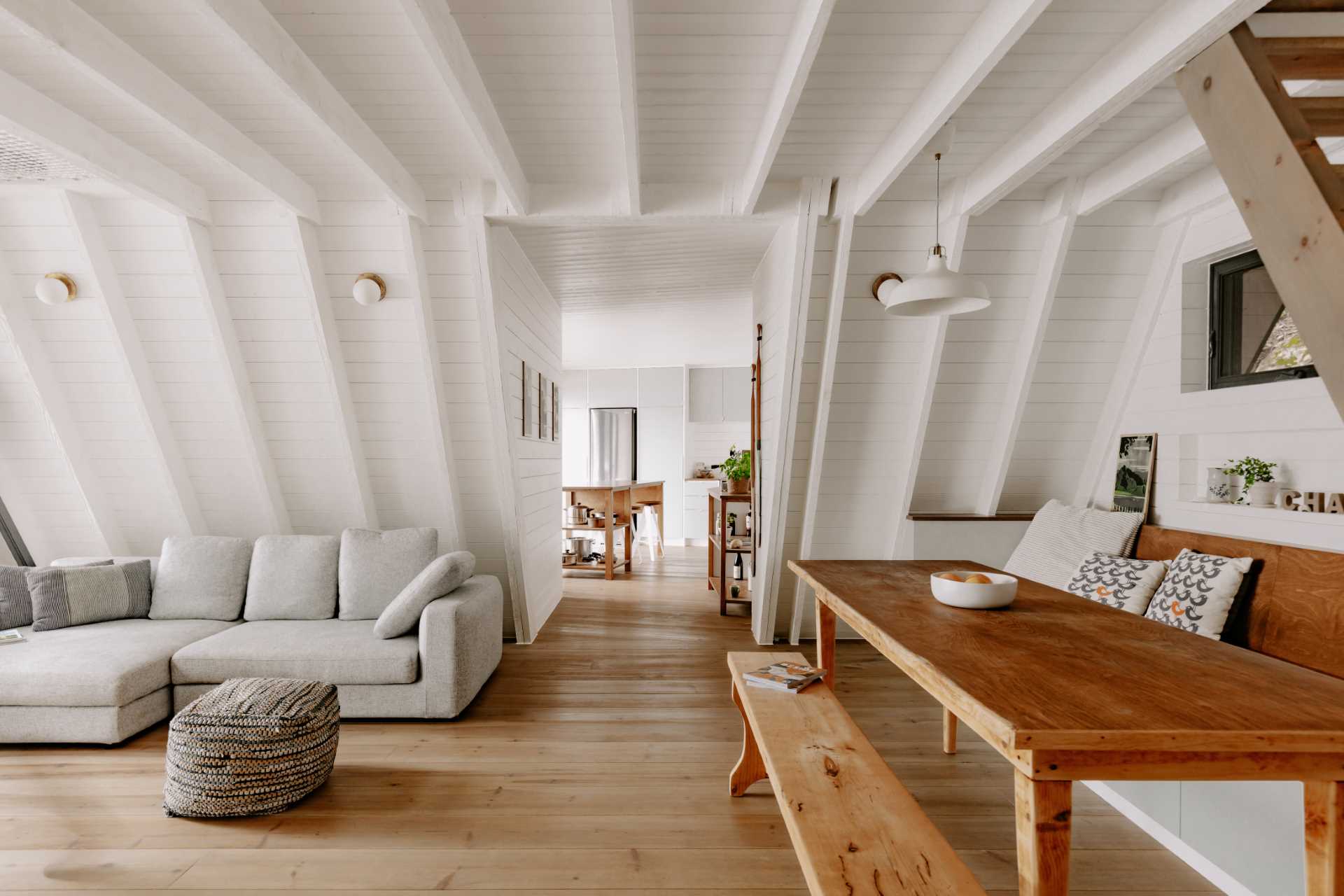 In the kitchen, minimalist cabinets line the wall, while a wood island provides additional storage and a place to sit.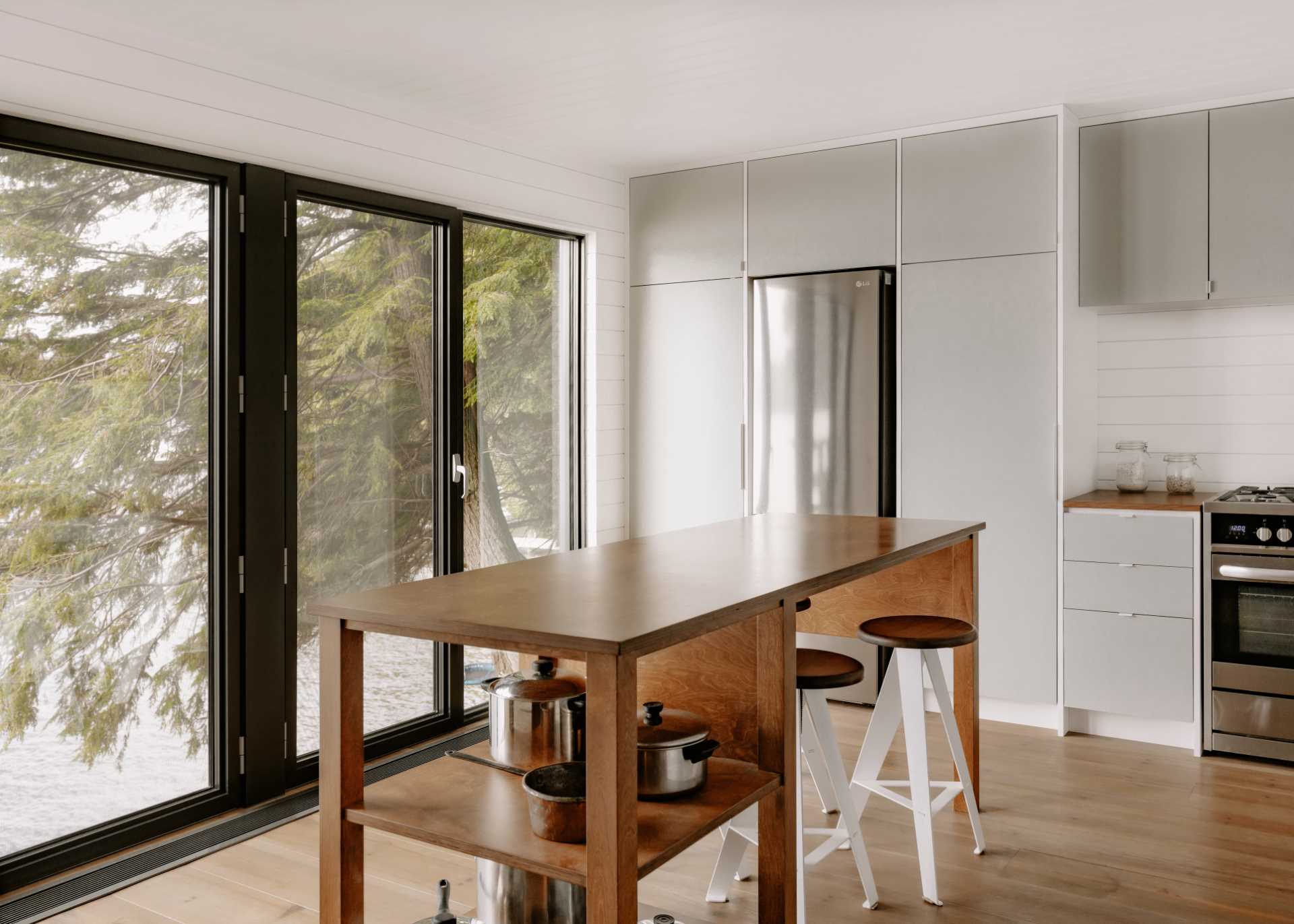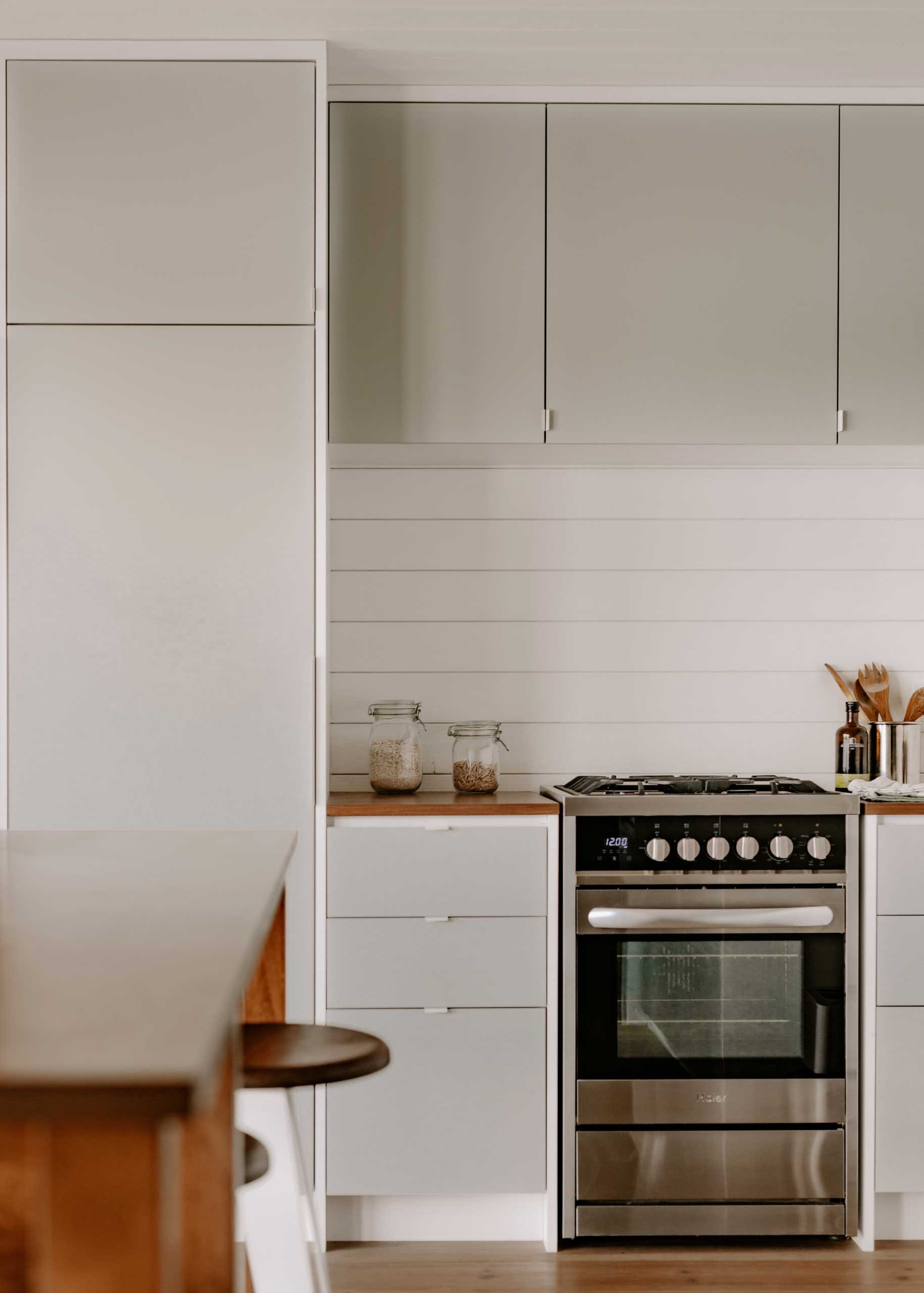 The A-Frame also has a loft bedroom, which can be accessed via stairs by the dining area downstairs.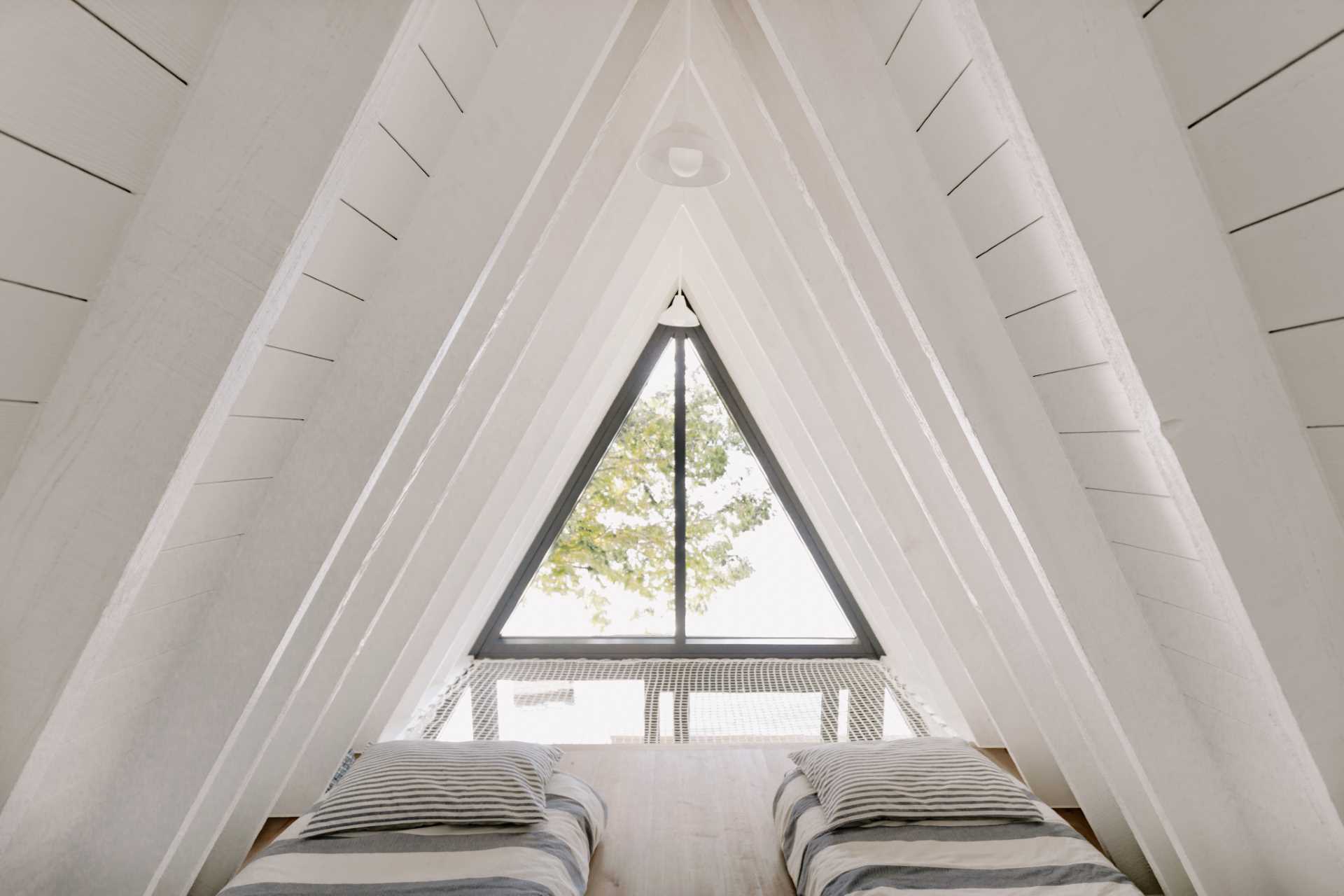 Here are the floor plans for the cabin.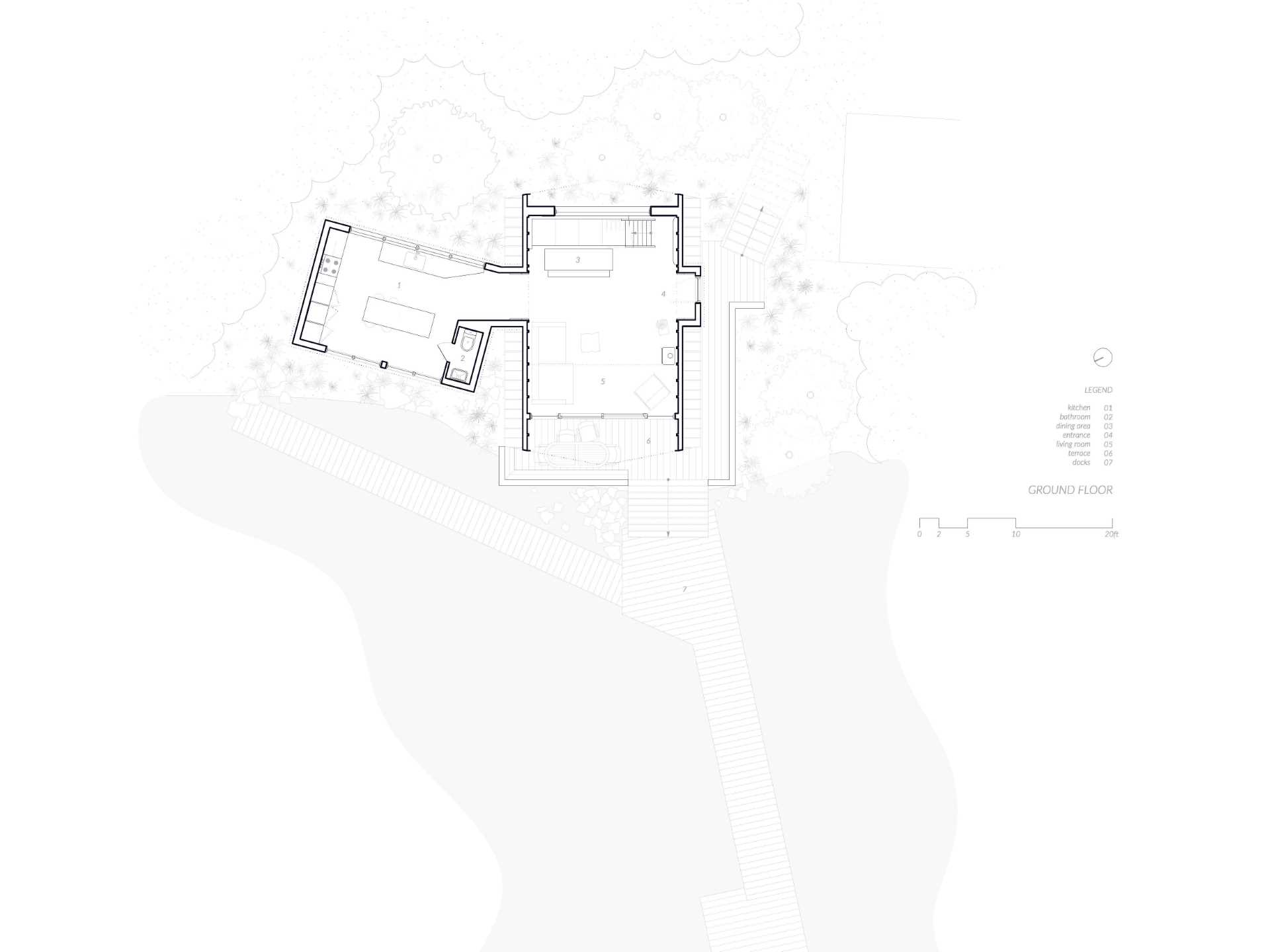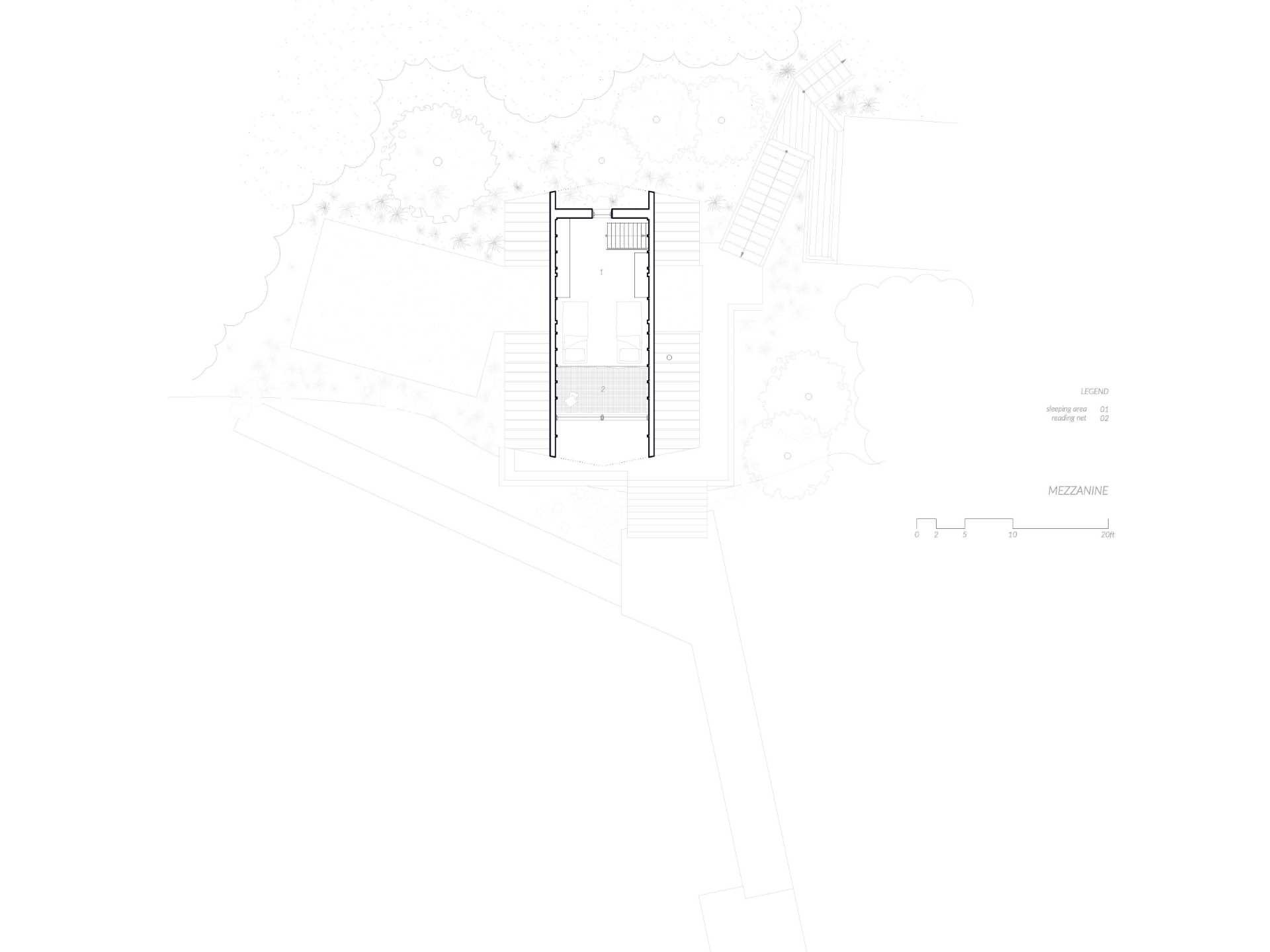 Photography by Ian Balmorel | Architect: Matiere Premiere Architecture | Contractor: Nu Drom
Source: Contemporist