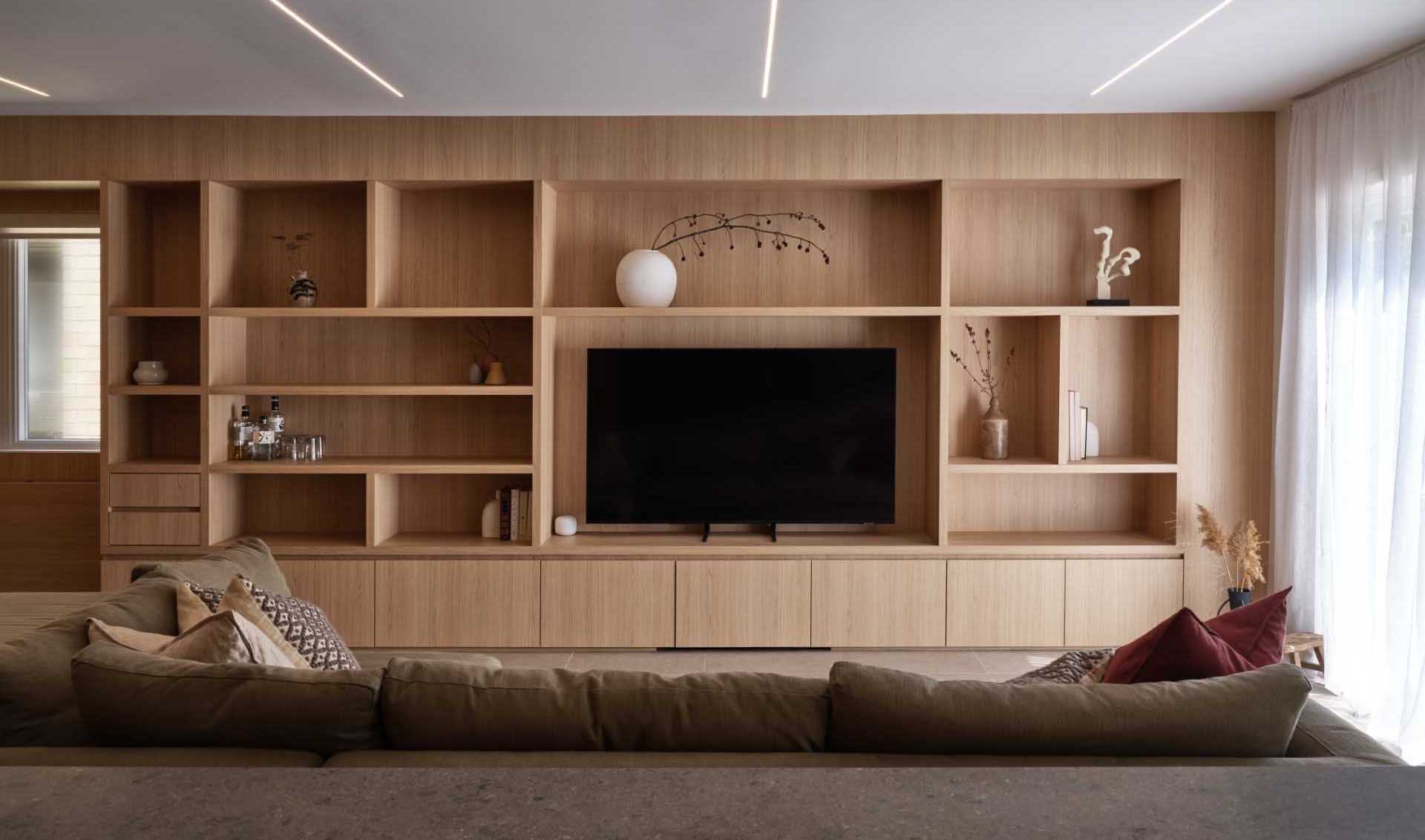 Design firm Atelier SUN has completed the renovation of a home near Toronto, Canada.
The house was built in the 1980s during an era of mass-produced developments, which resulted in excessive structural elements such as columns and beams throughout the space.
The updated design overcomes the challenge of converting a cookie-cutter builder home into a minimal and tranquil living space.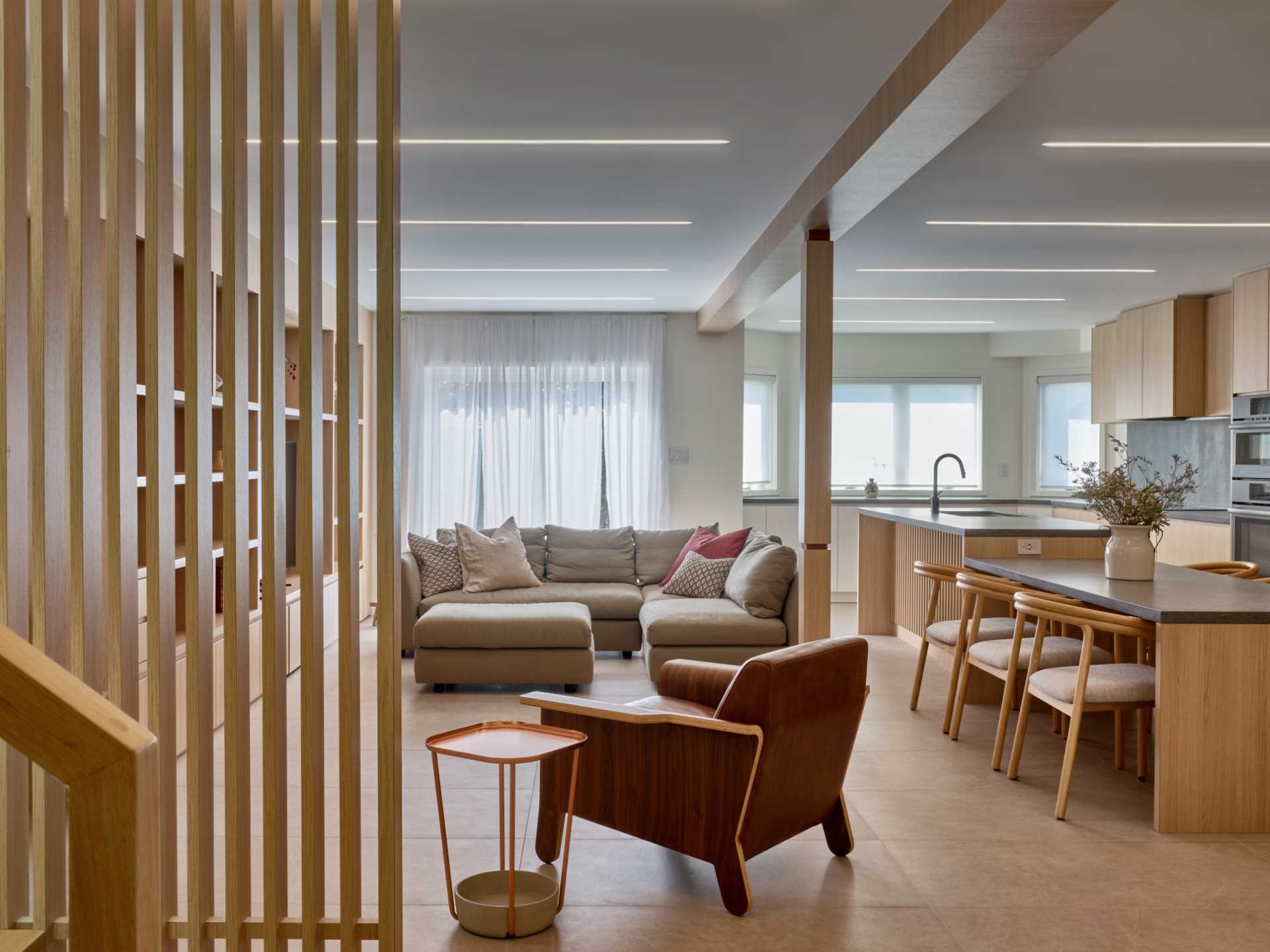 The living room and workspace are on one side of the open floor plan and are designed with wood cabinets, which surround the TV and integrate storage, display, and flip-down tables.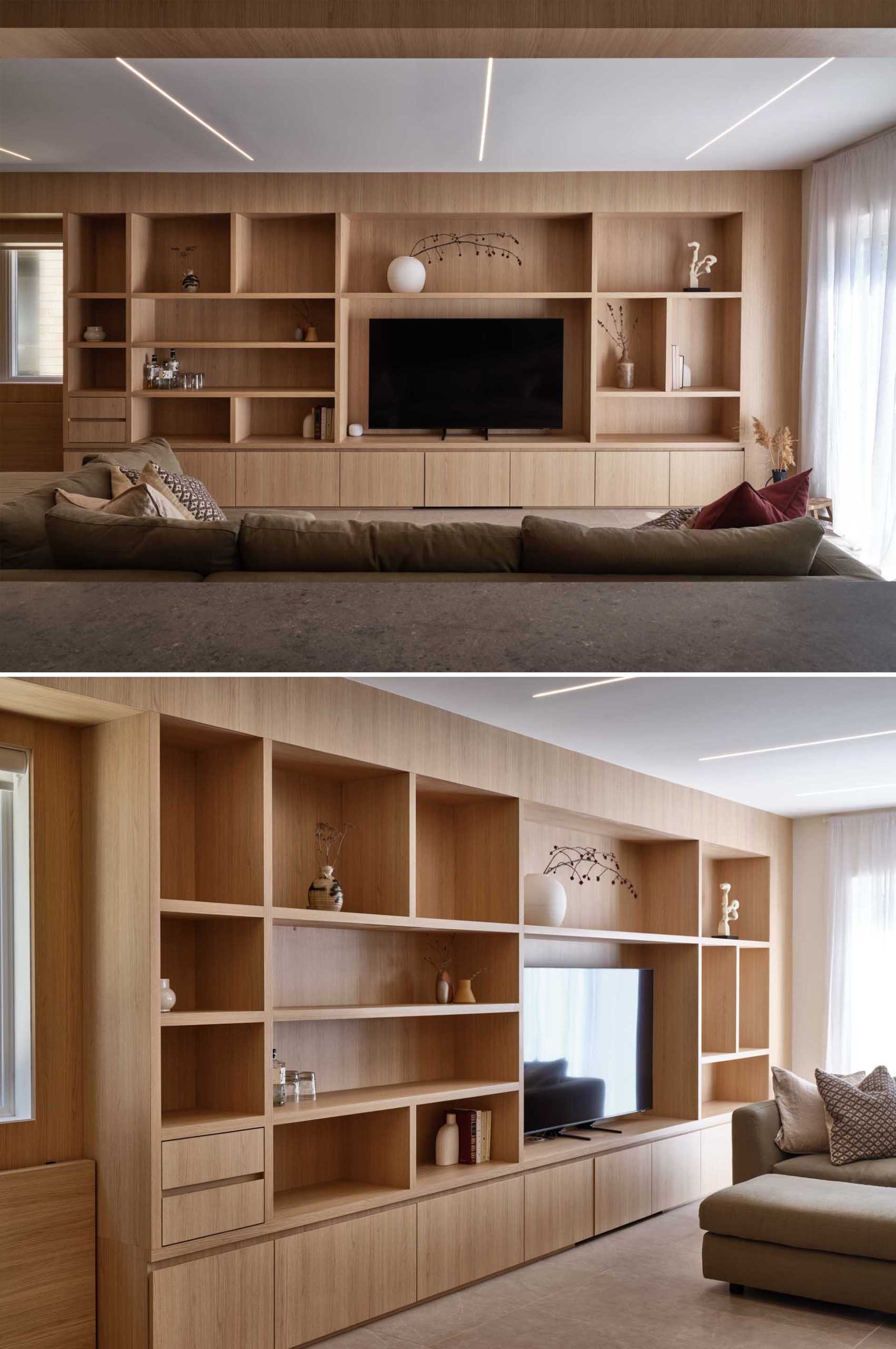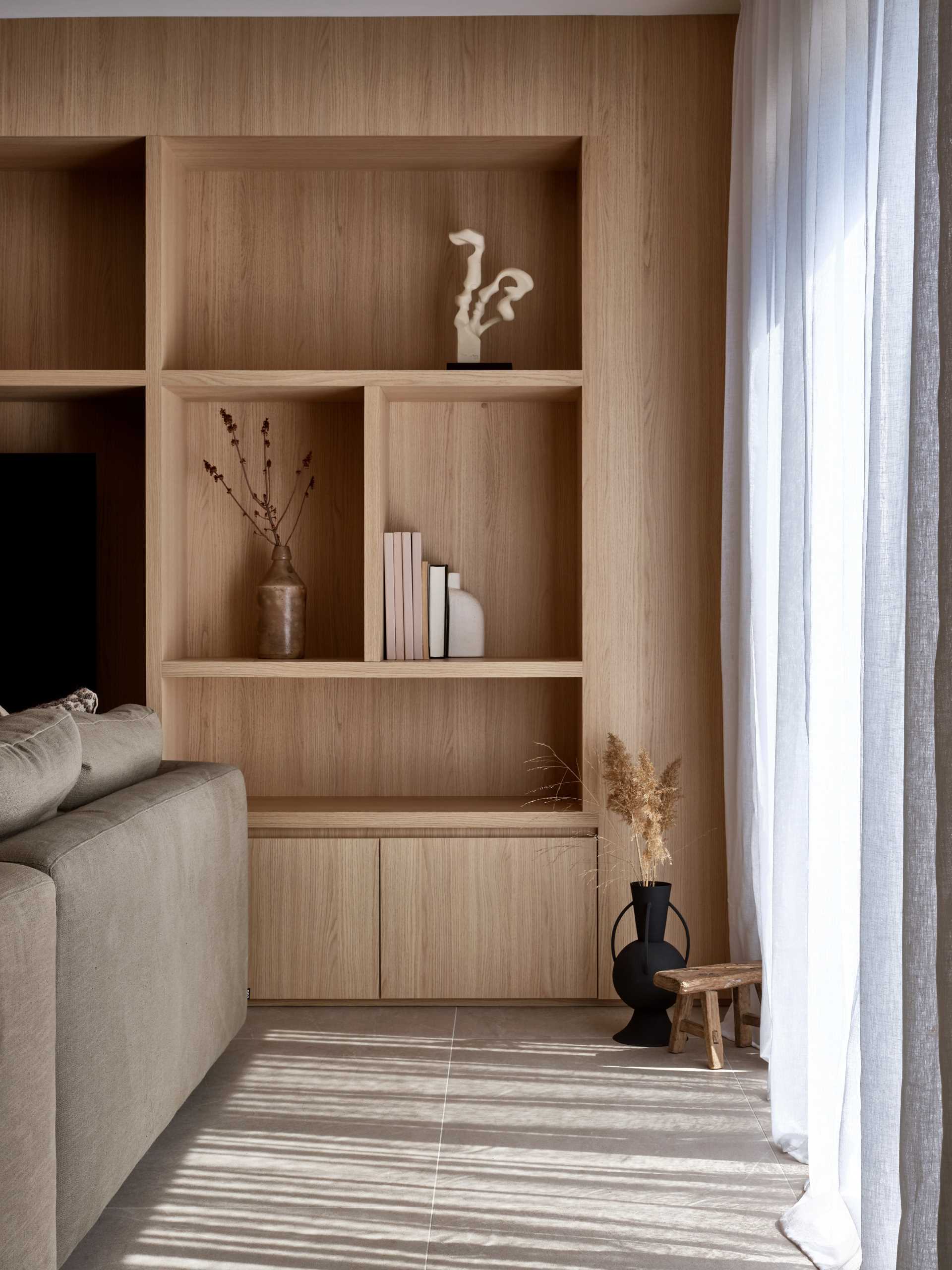 There's also a central beam and column wrapped by wood finishes, with bronze-colored accent details at the top and bottom. This acts as a sculptural piece that frees most of the original load-bearing walls in the space.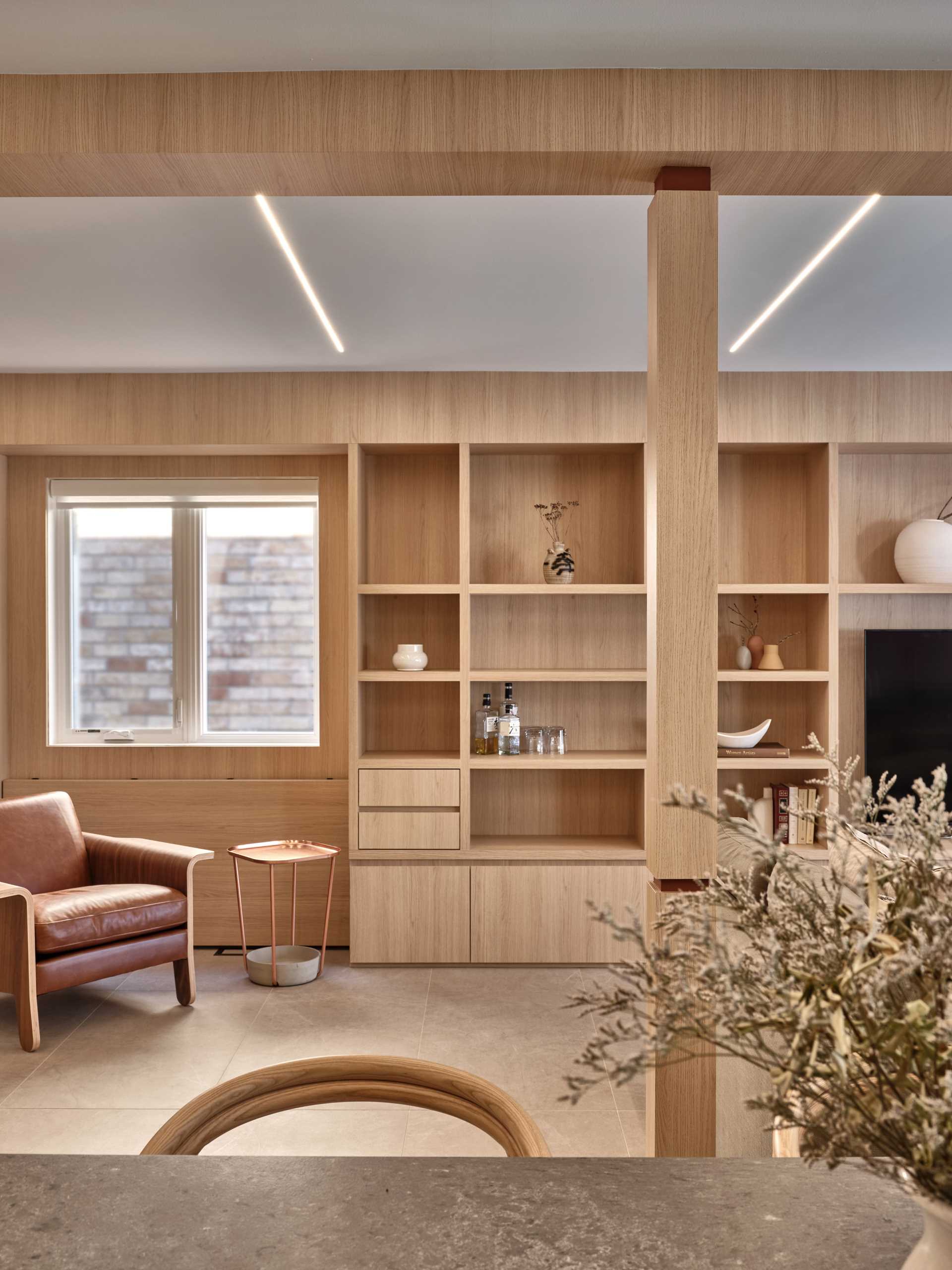 The kitchen and dining areas are wrapped with wood panels on the other side. Wood pocket doors lead to the hidden pantry, a dog shower, and a separate entrance to the garage.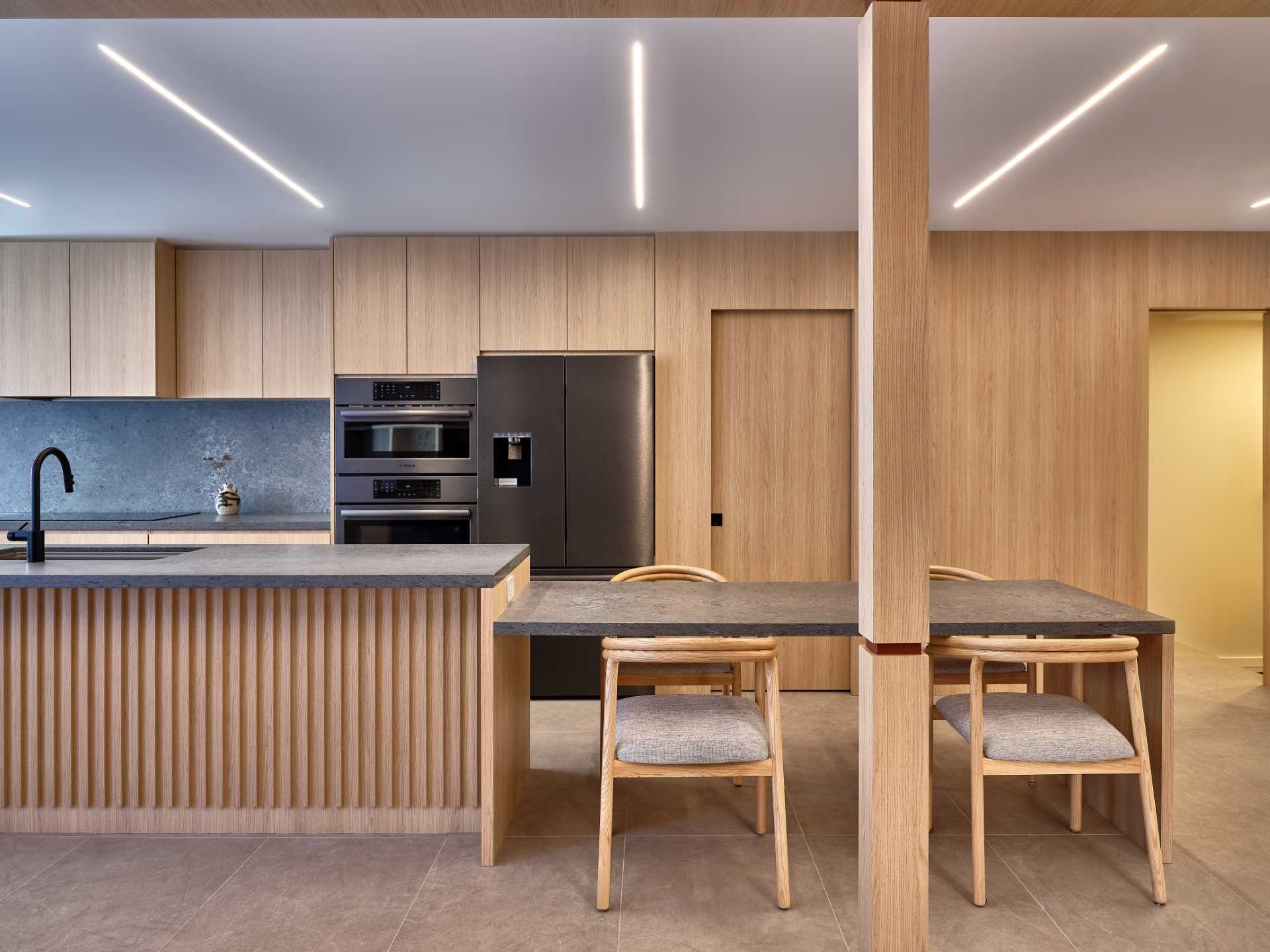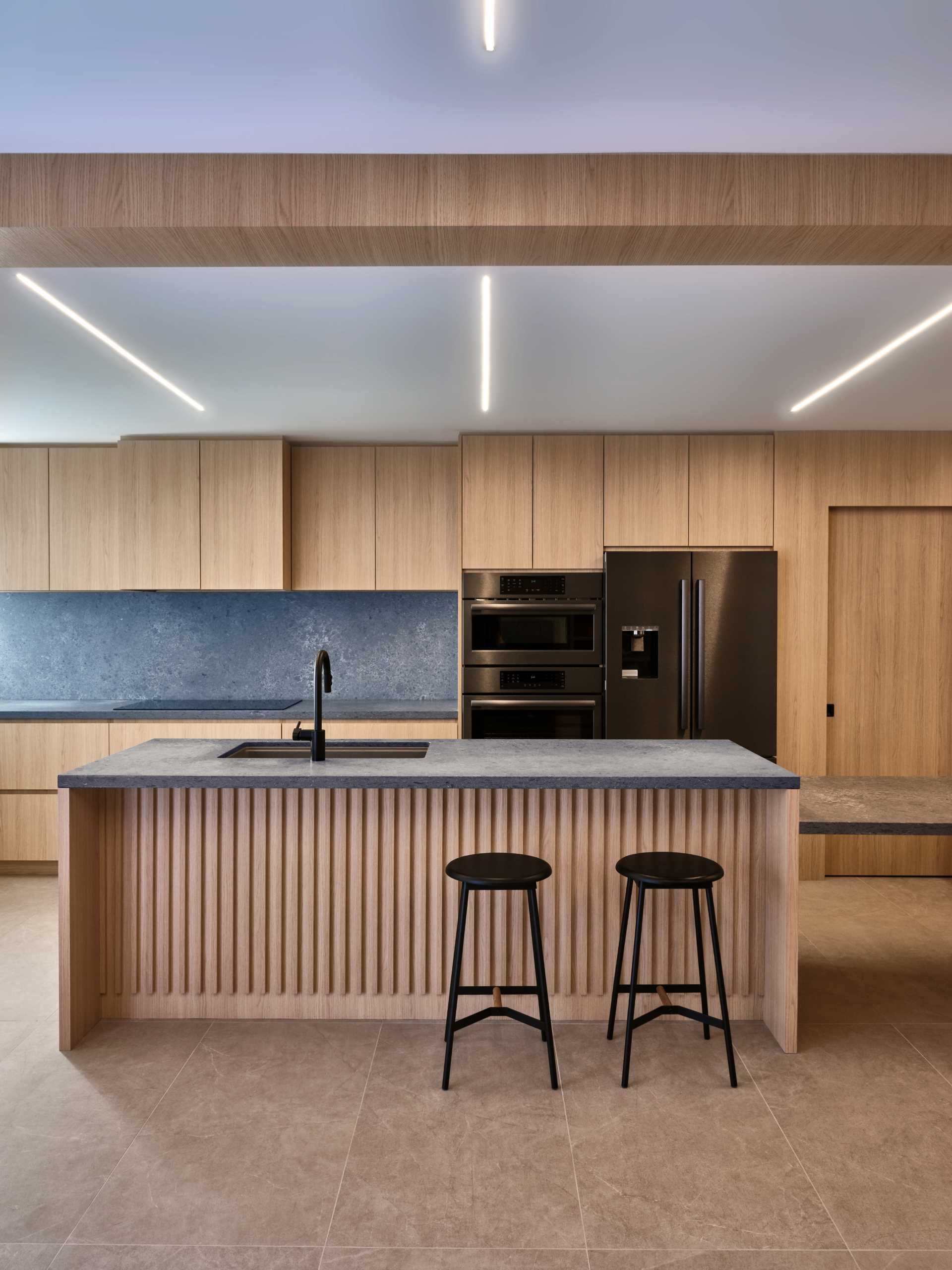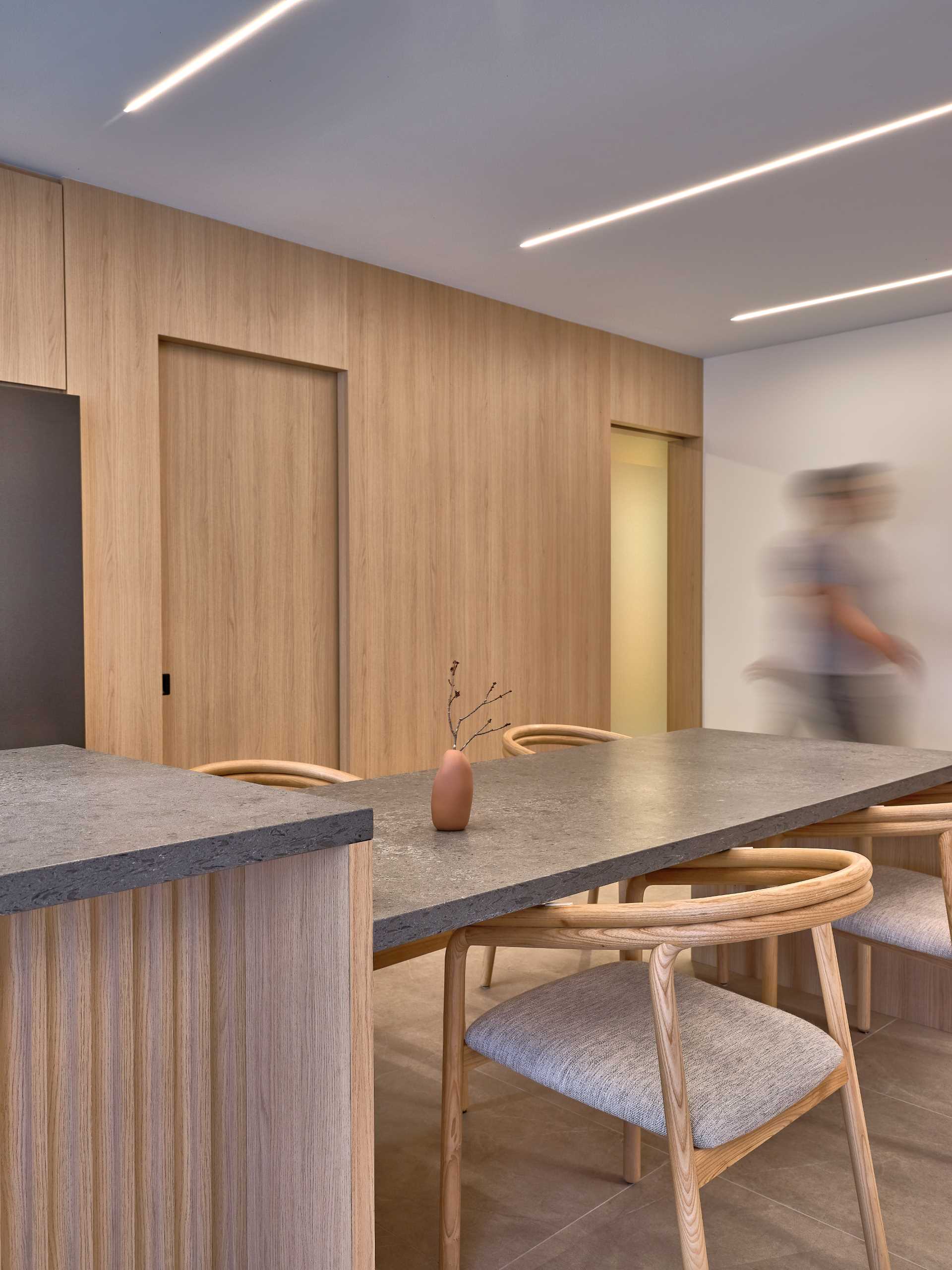 A floating staircase, which is by the foyer, combines wood and glass, while the wood panel stair wall not only acts as a privacy panel that marries the structural support of the stair but also captures the shadows casting off the steps.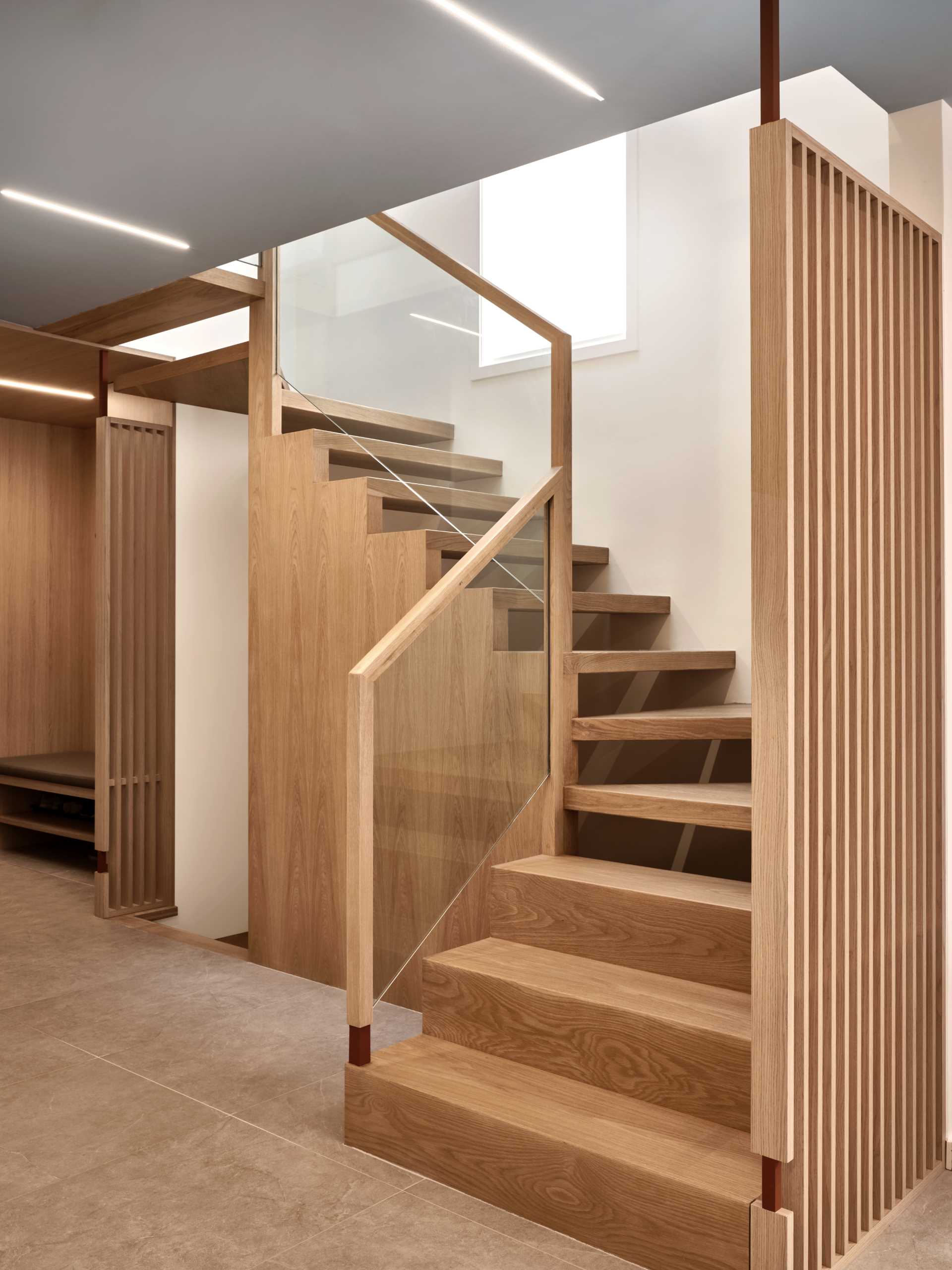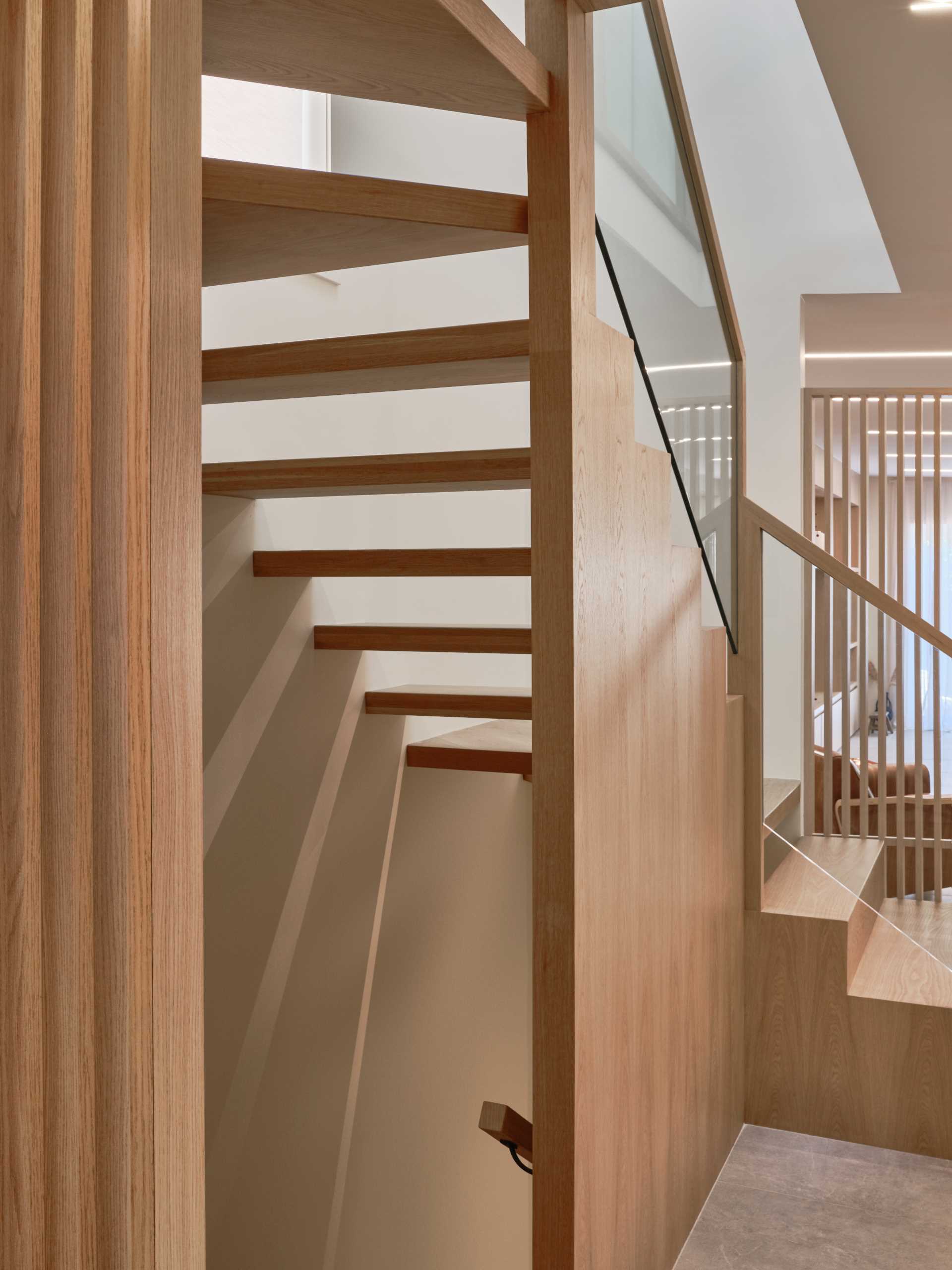 The home has a four-bedroom and three-bathroom configuration on the 2nd floor. In one of the bedrooms, the wood look, together with hidden lighting, continues through to create a warm and relaxing space.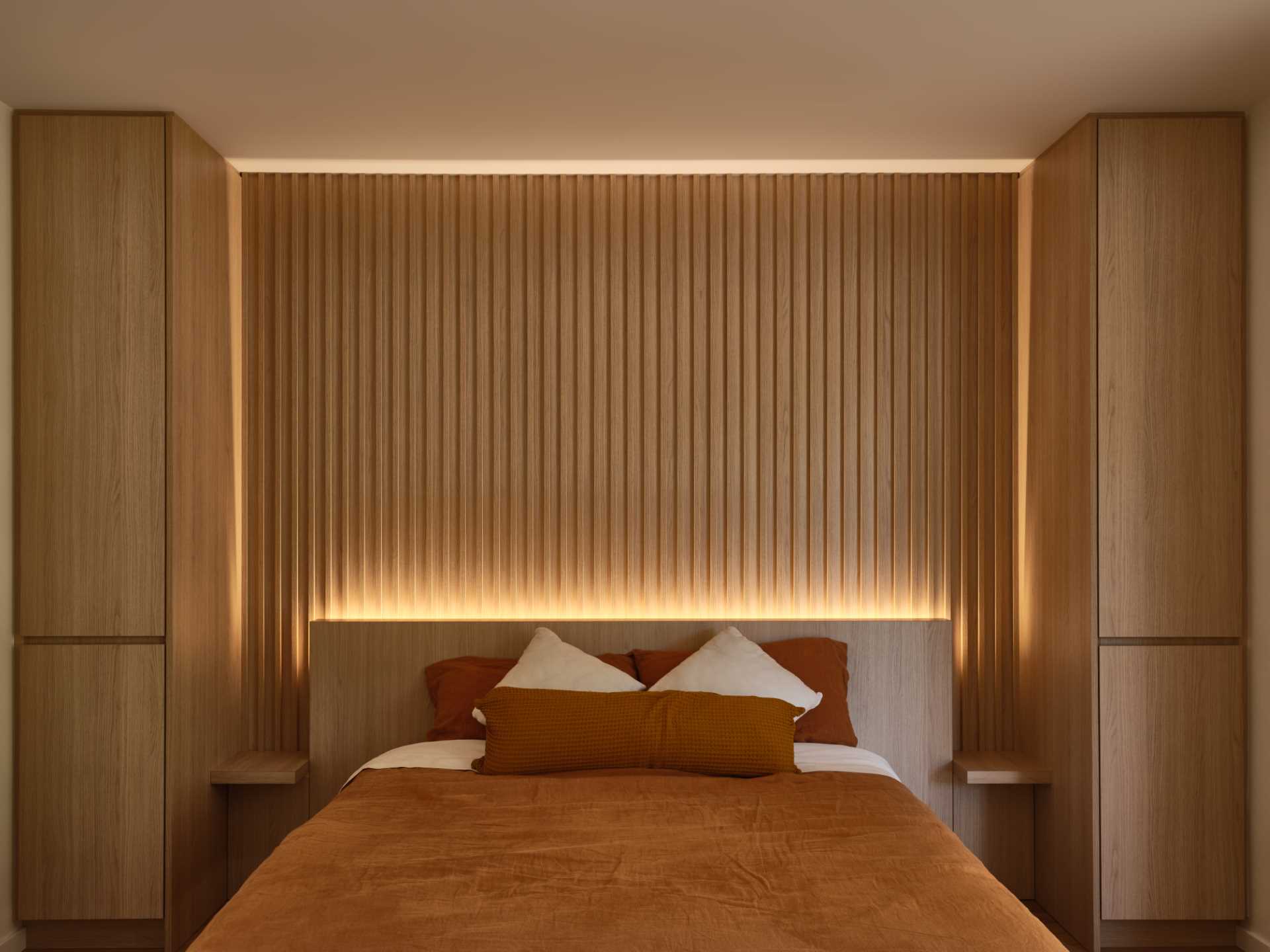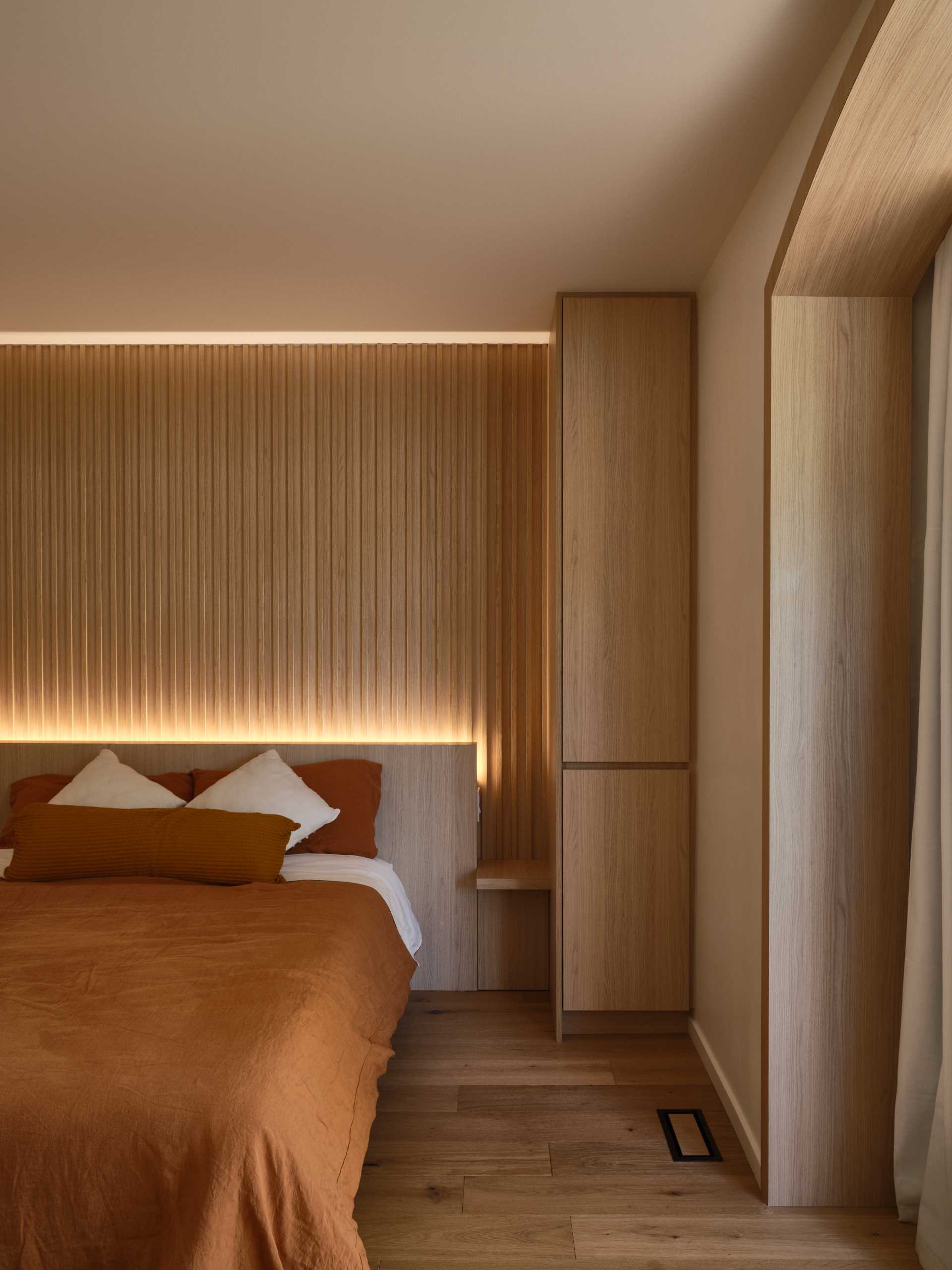 Here's a look at the floor plan.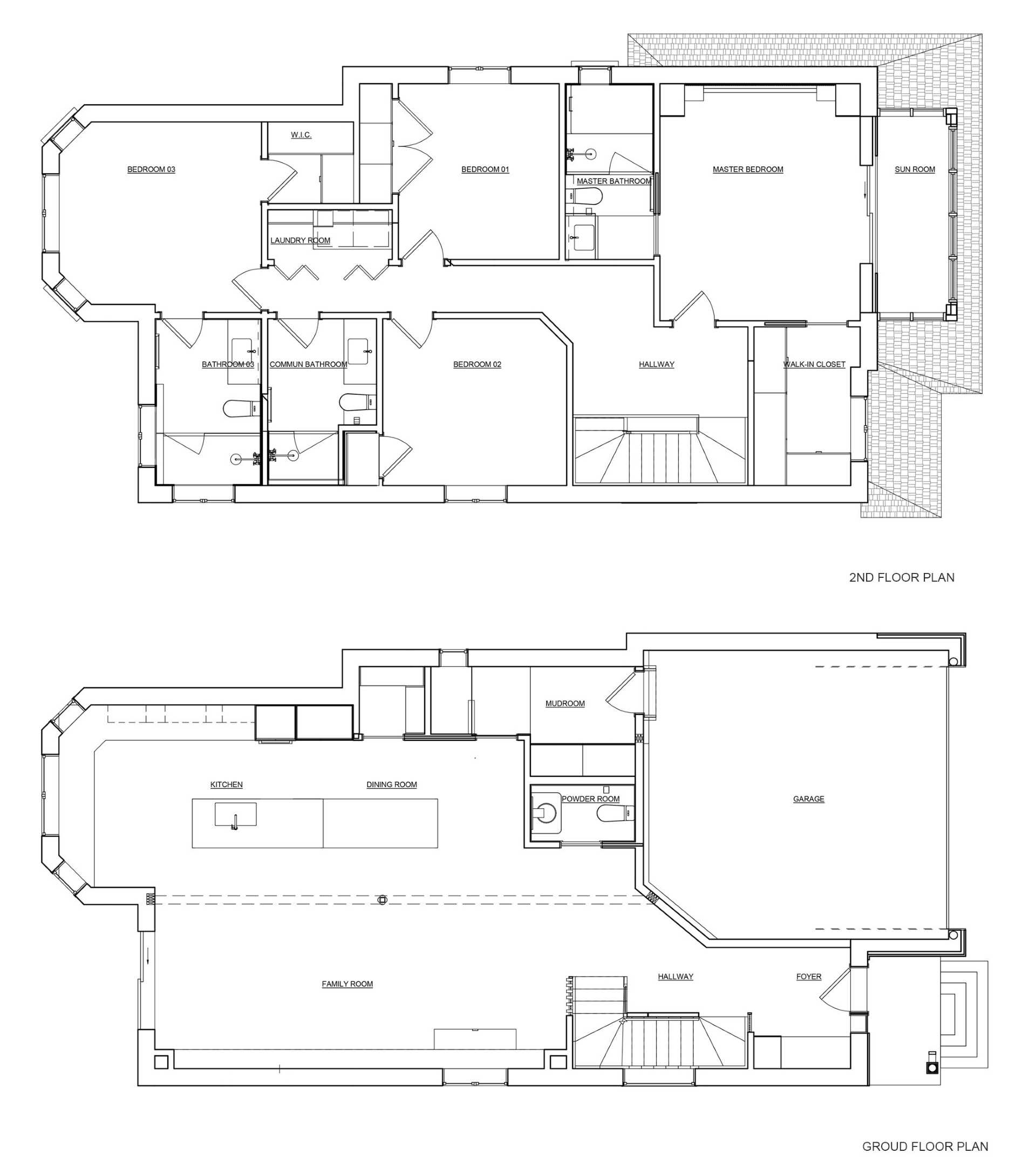 Photography by Joel Esposito | Architect / Designer: Atelier Sun | Team: Andrew Sun, Cherie Yang, Nassila Oudahmane, Jacqueline Horne | Millworker: Gold Palace Woodworking | Stairs: D2 Woodworking | Contractor: Amazi Image | Landscape: Artis Paysage
Source: Contemporist