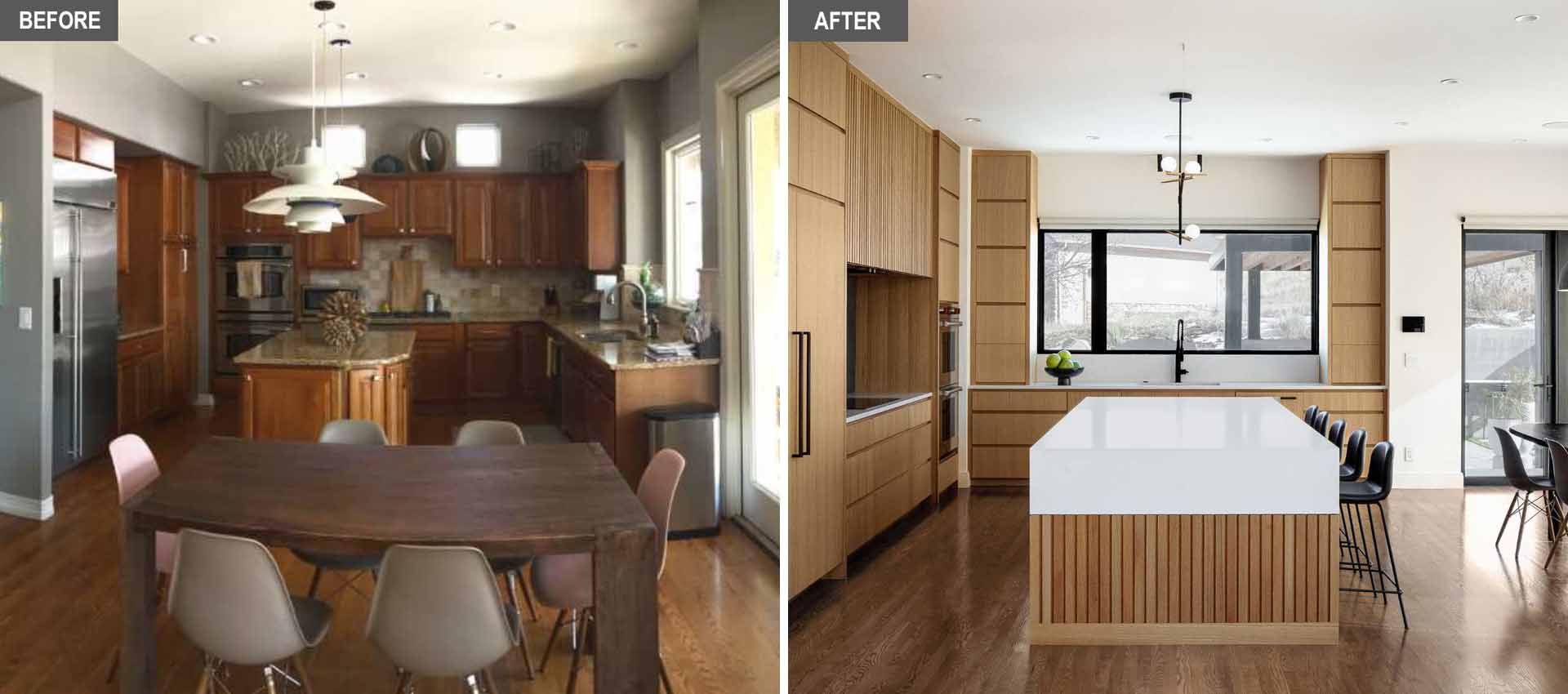 LTB Architecture together with interior design firm State., has shared photos of an interior transformation they completed for an early 2000s home in Golden, Colorado.
The renovation focused on the kitchen and dining room, as well as the living room.
The original kitchen was a builders-grade kitchen with wood cabinets, making it quite dark. The adjacent dining area was positioned next to doors that opened to a patio, while a small nook was home to a desk with storage.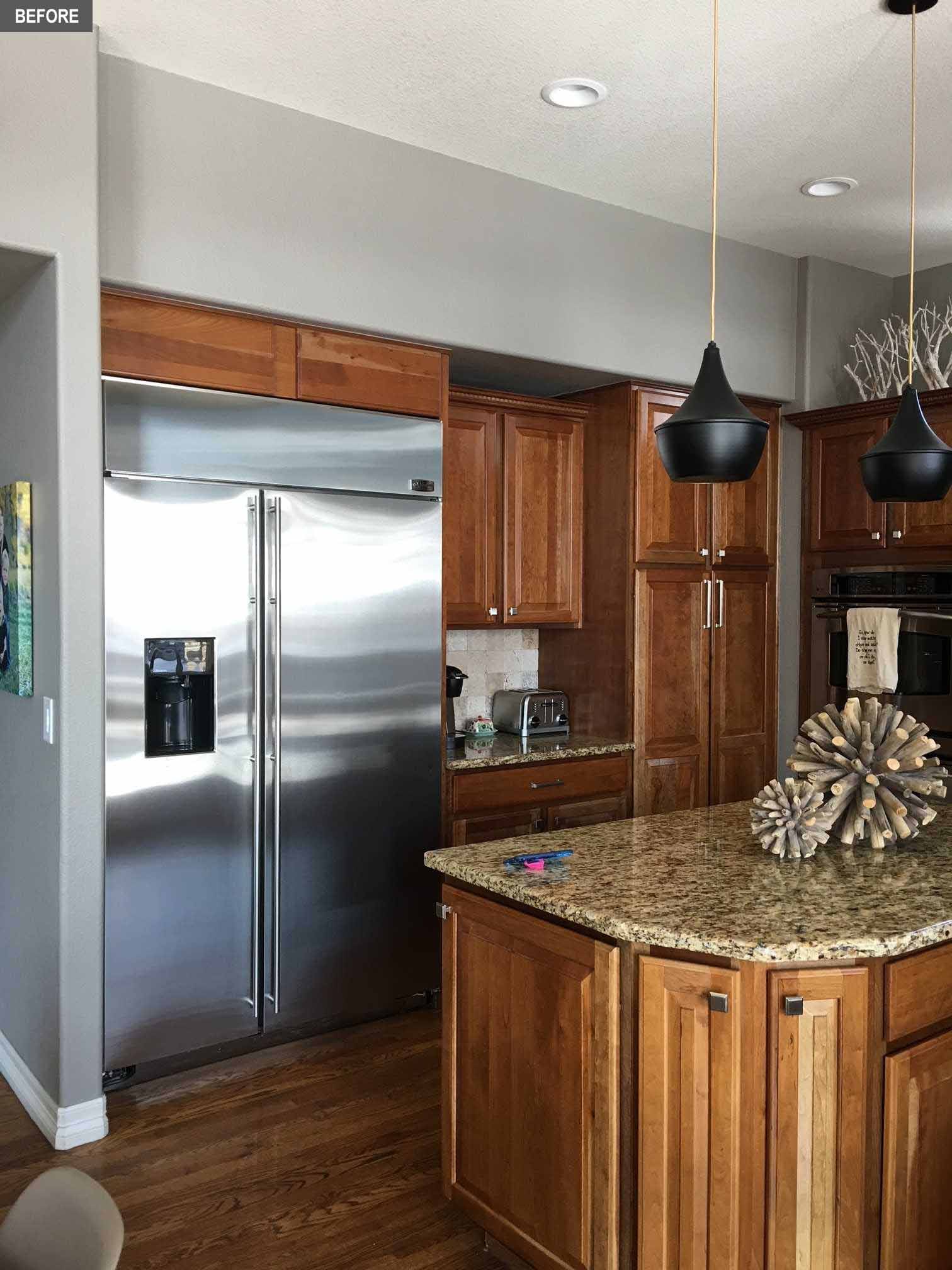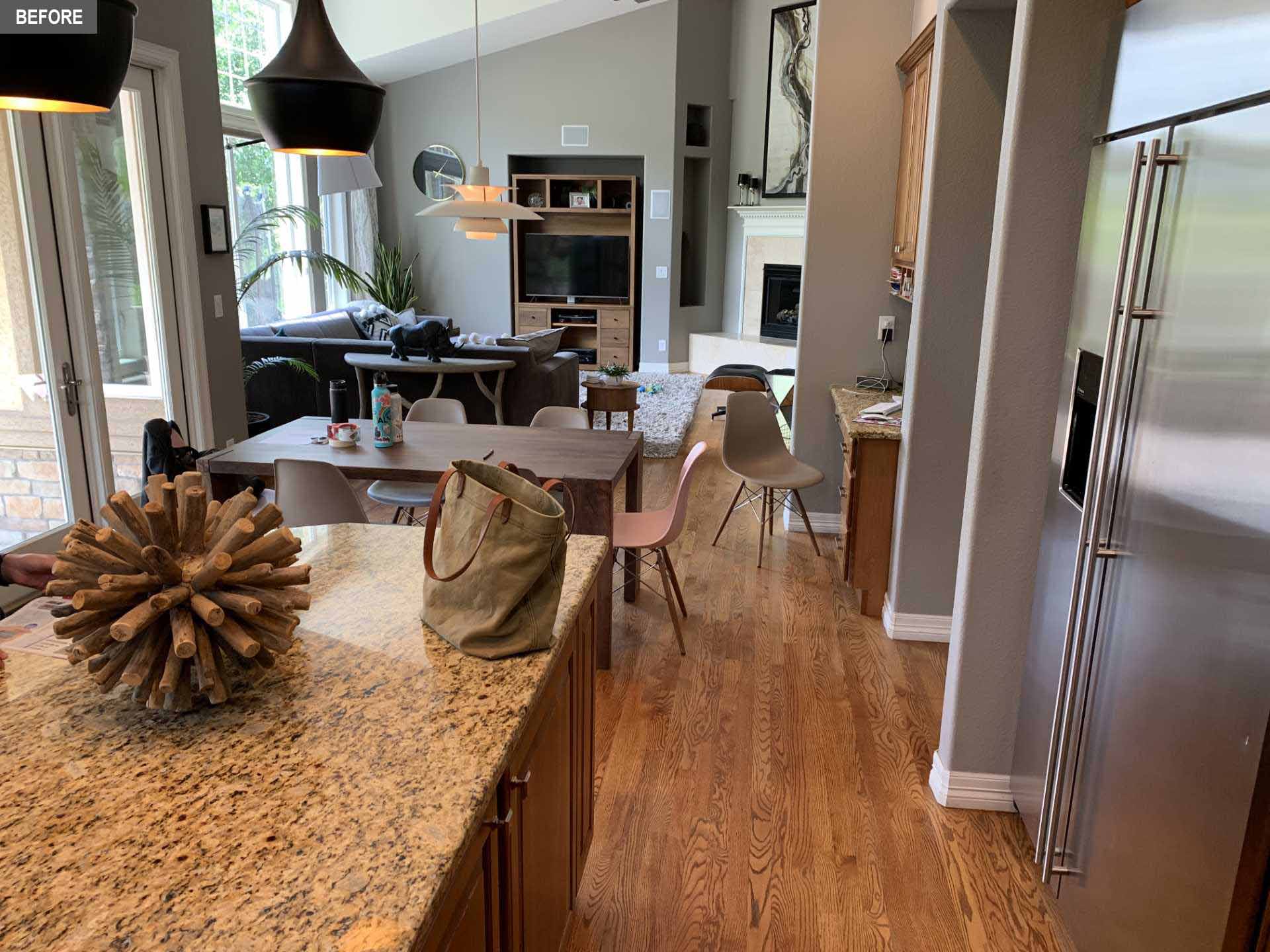 The tailor-made kitchen with a custom design included a new 8ft window on the sink wall, an all-new cabinetry layout made from rift-sawn white oak veneer, concrete-finish quartz countertops, and several hidden doors and features to hide clutter.
There's also cabinetry at the back of the island for seasonal storage and a door to the pantry on the left of the refrigerator and freezer towers.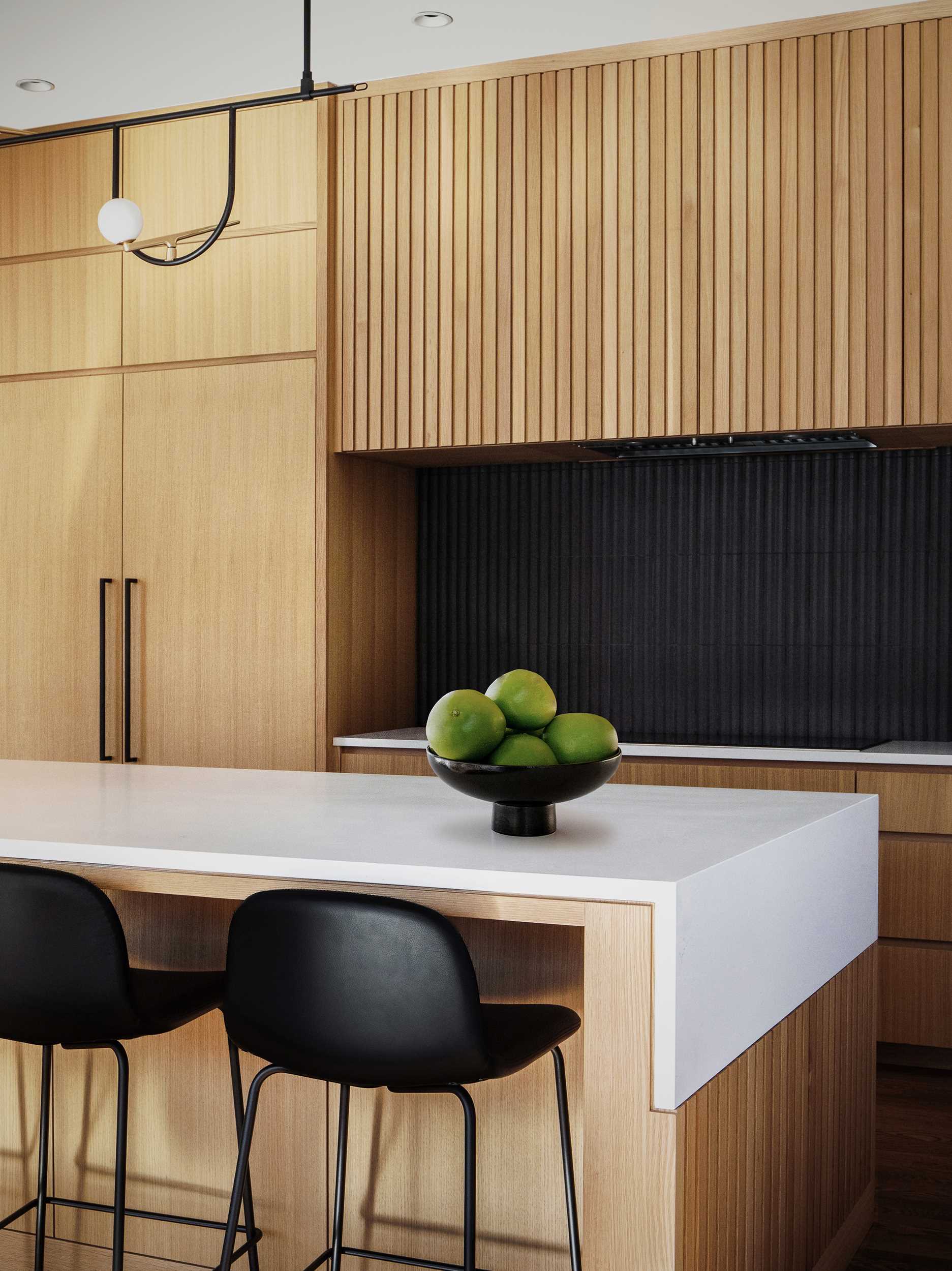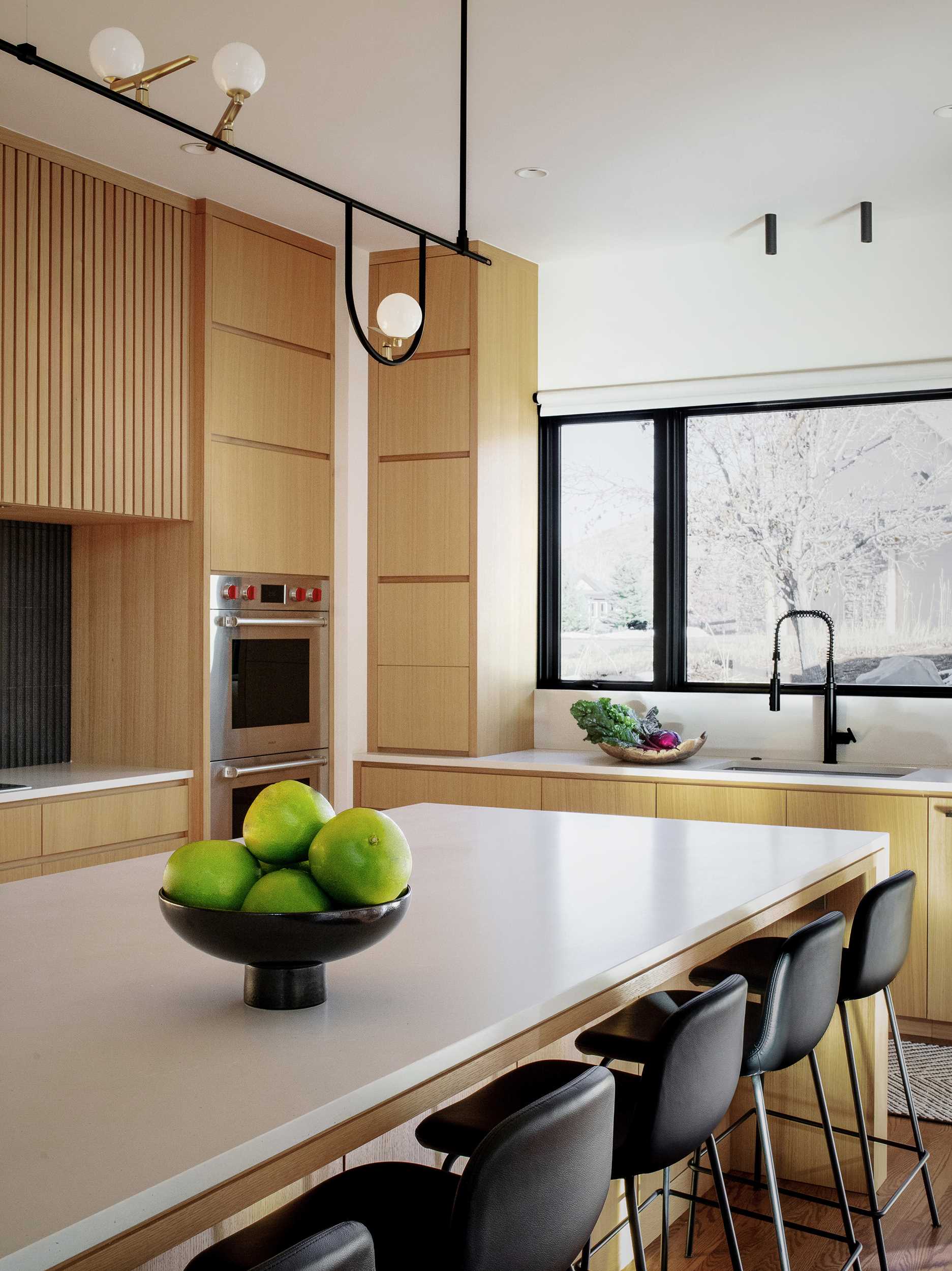 Trash / recycle and paper towel pullouts are located by the sink, and the slatted range hood has secret doors at the left and right sides for bulk storage.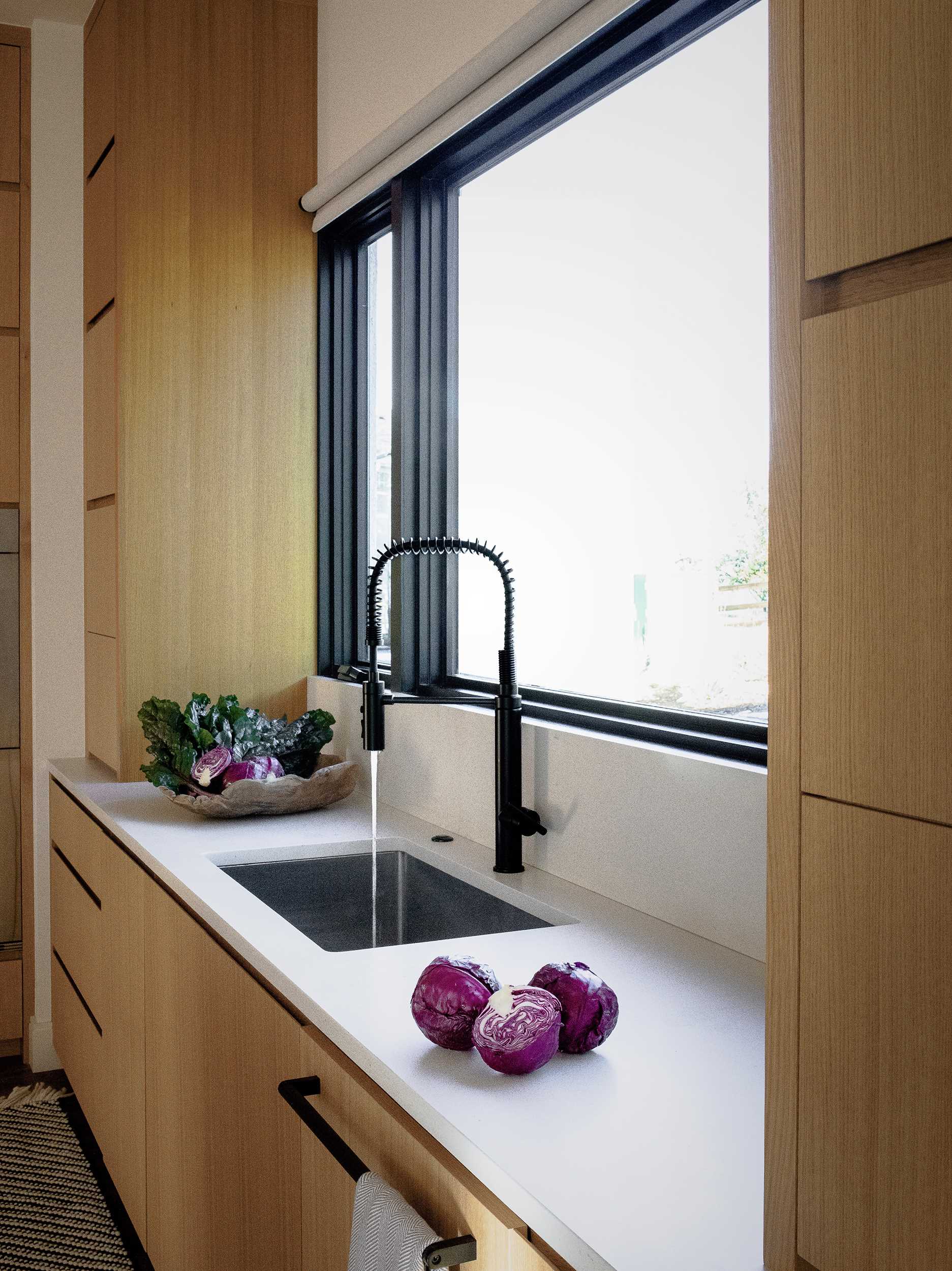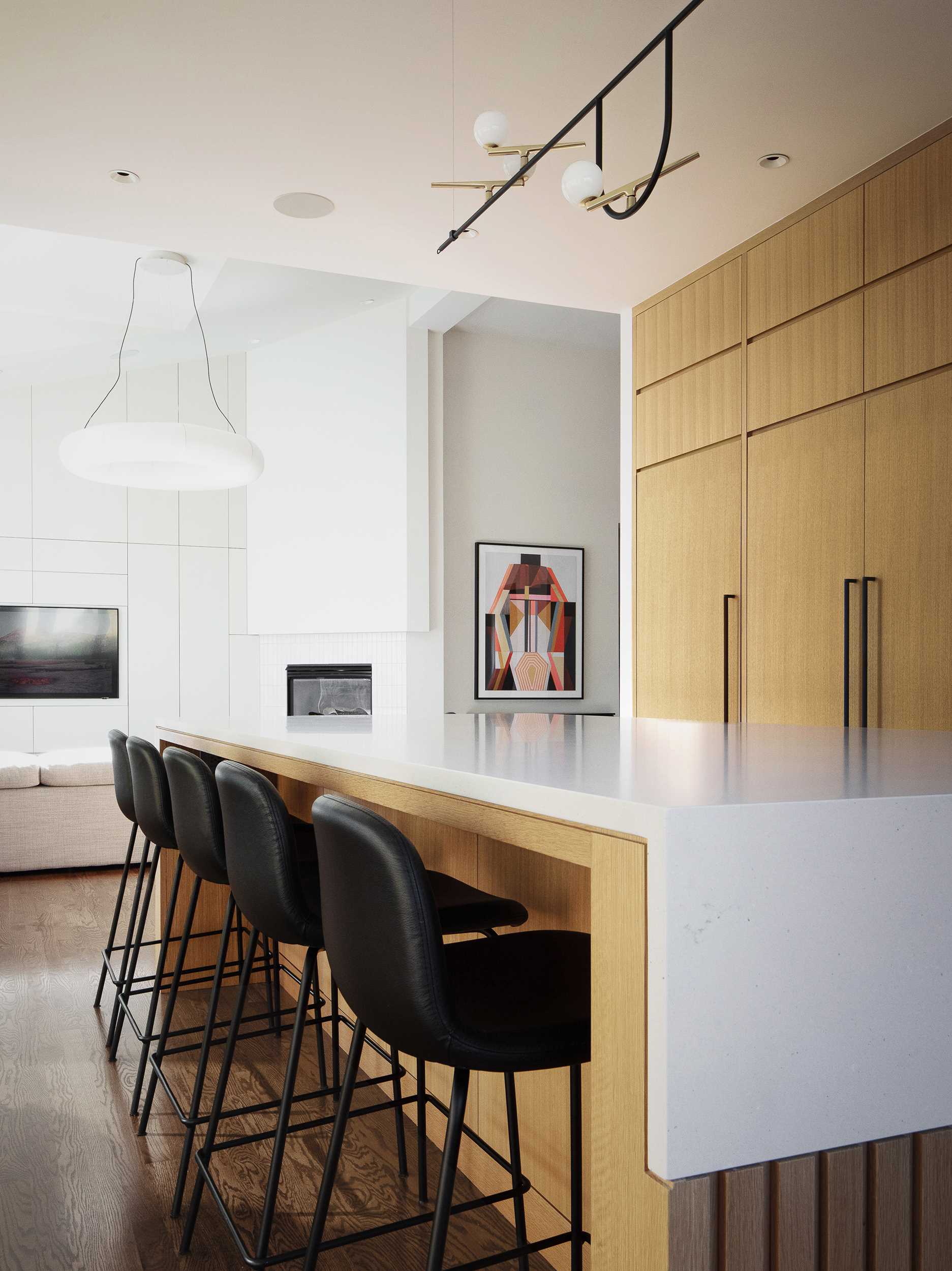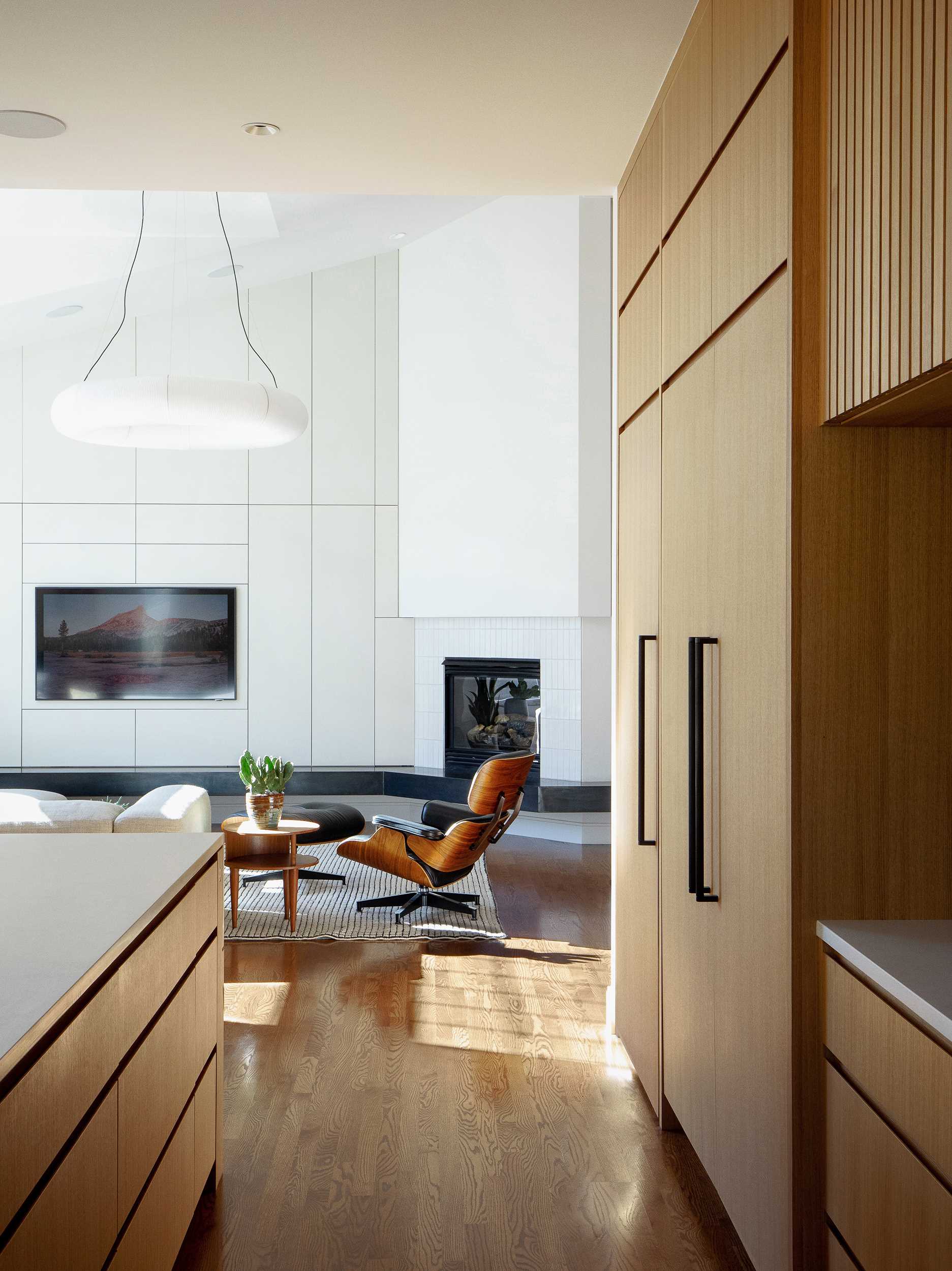 The design also expanded the footprint by converting an outdoor patio space into a livable interior dining space with a new wet bar.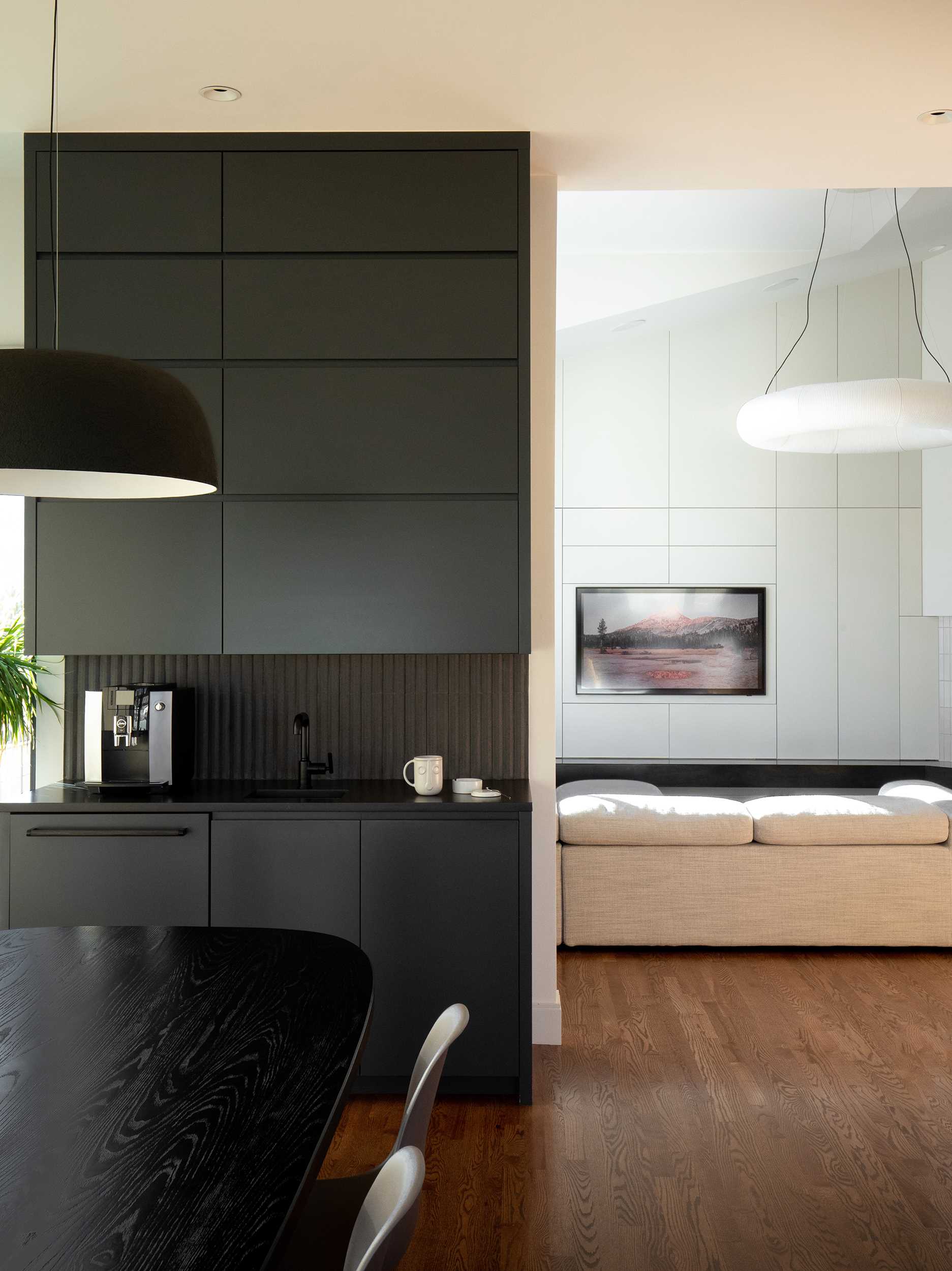 The wet bar, with its black finish, features a trash / recycle / paper towel pullout by the sink, refrigerator drawers below, tiered hidden storage above for glassware, and a coffee maker.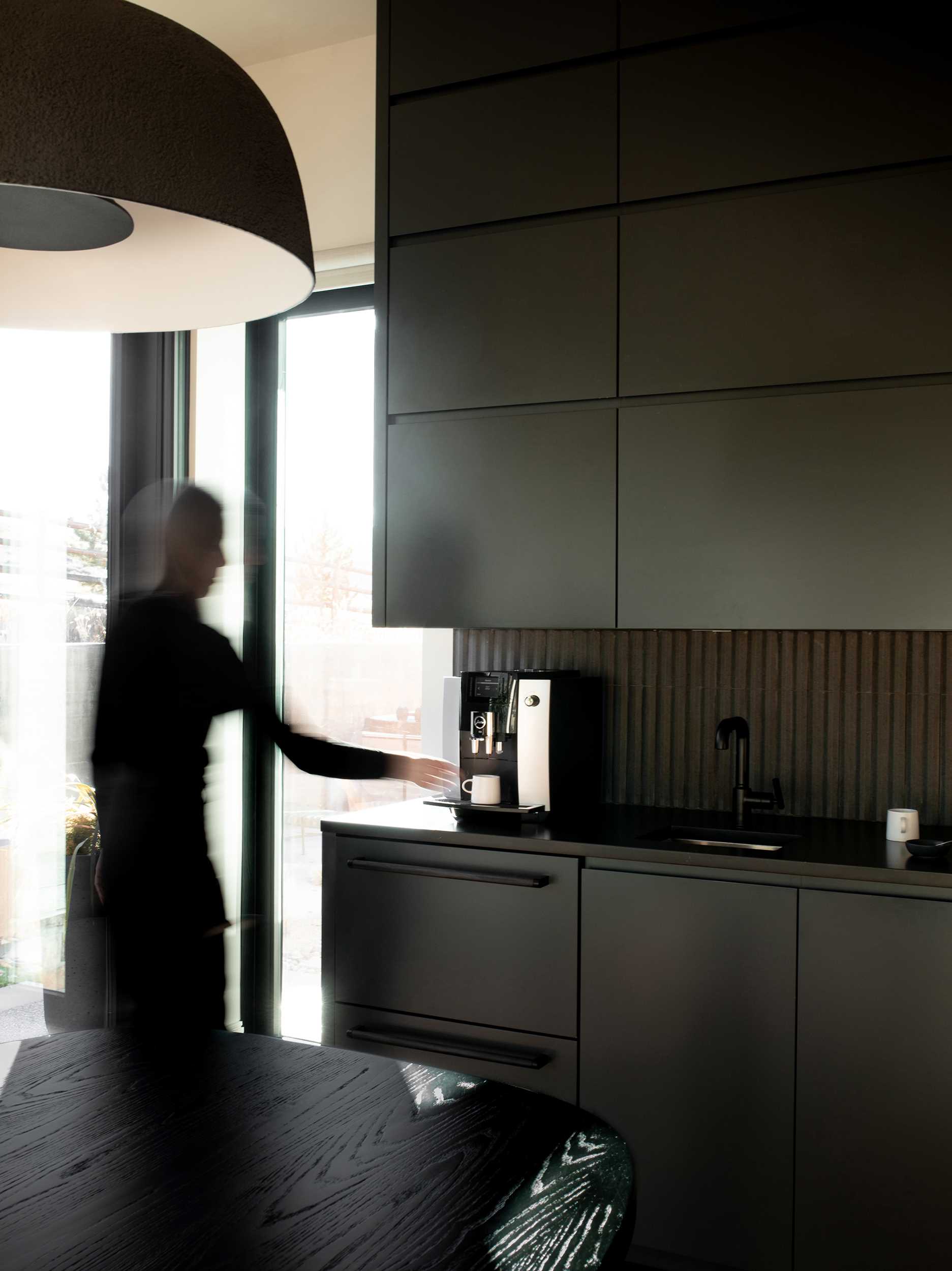 The original living room included a fireplace on an angled wall, and several nearby niches, one of which had a wood unit placed inside to house the tv.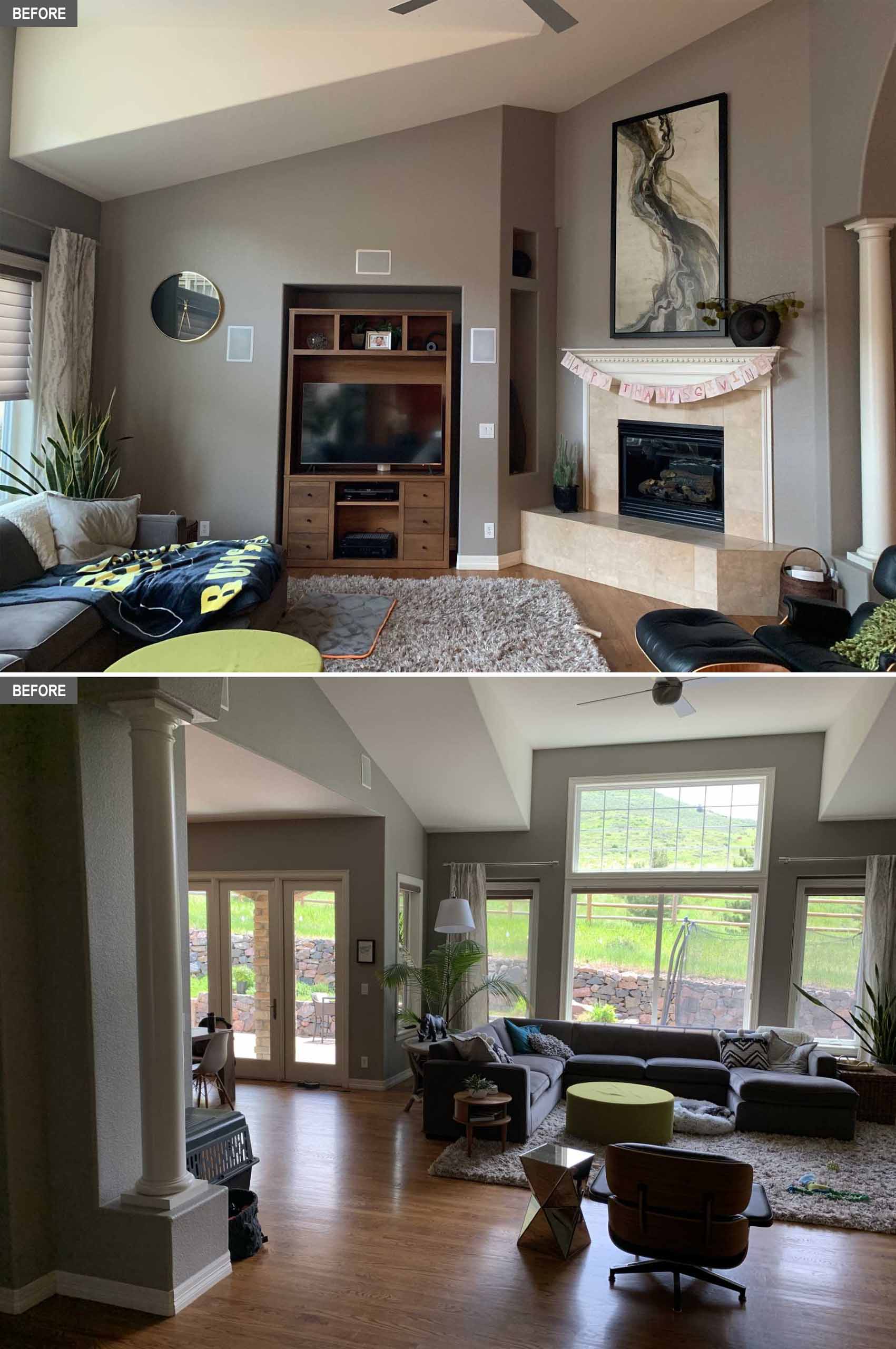 In the updated living room, the designers re-used the original fireplace box and designed around it, with a new custom fabricated steel hearth seat. The new wall includes several "hidden" doors for blanket, game storage, and TV equipment.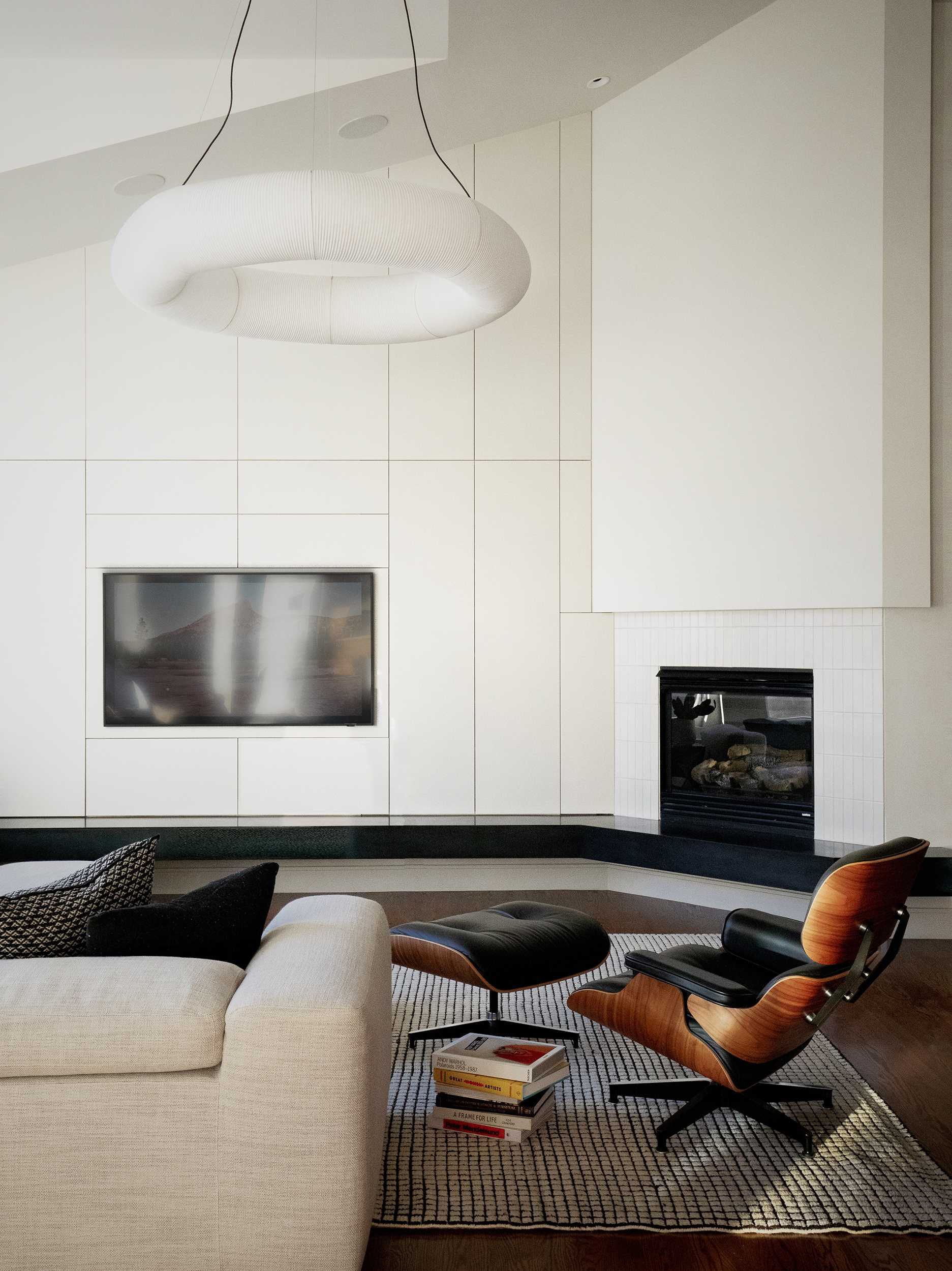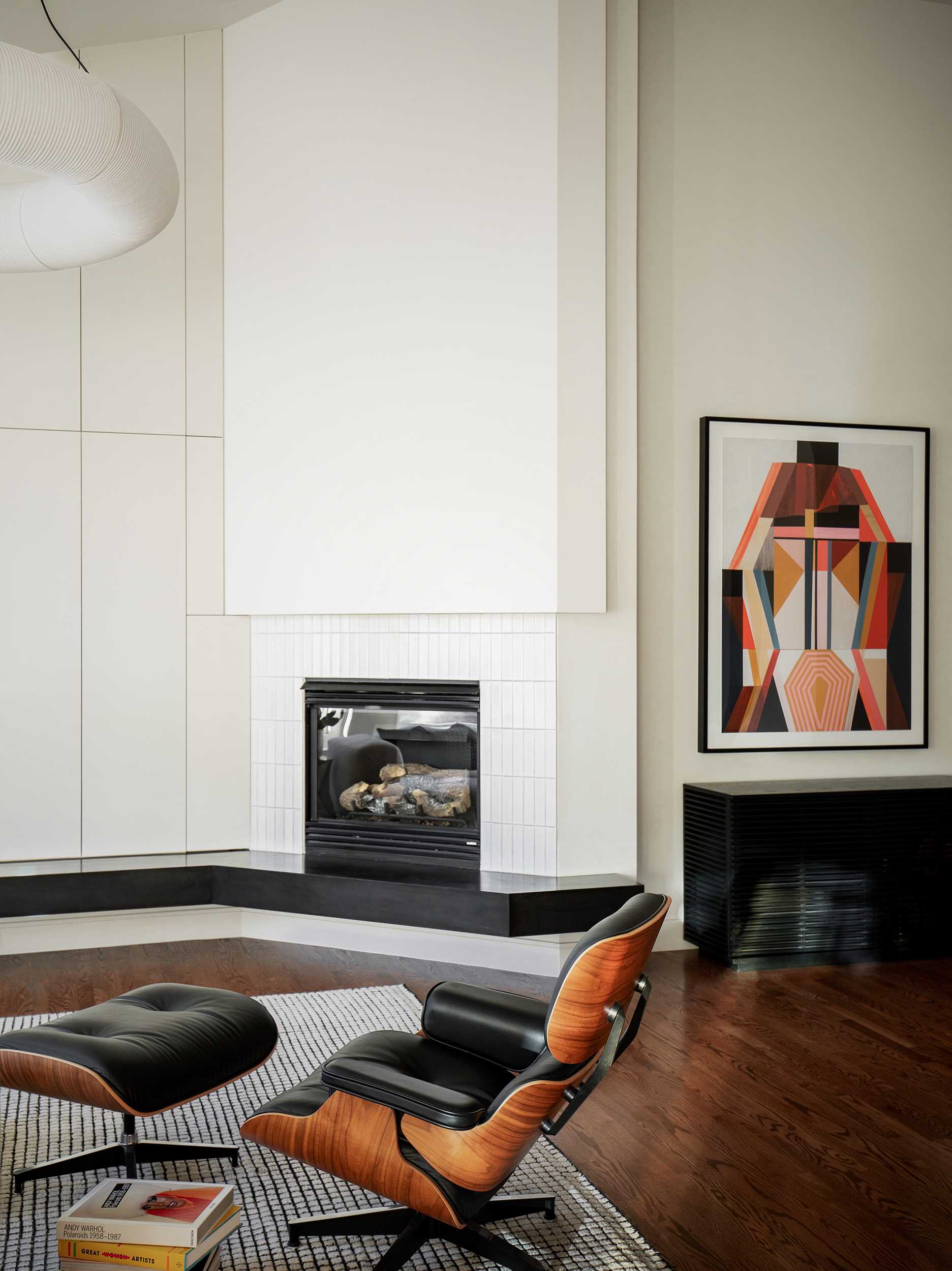 Photography by State. | Architecture: LTB Architecture | Interior Design: State.
Source: Contemporist