May 5, 2023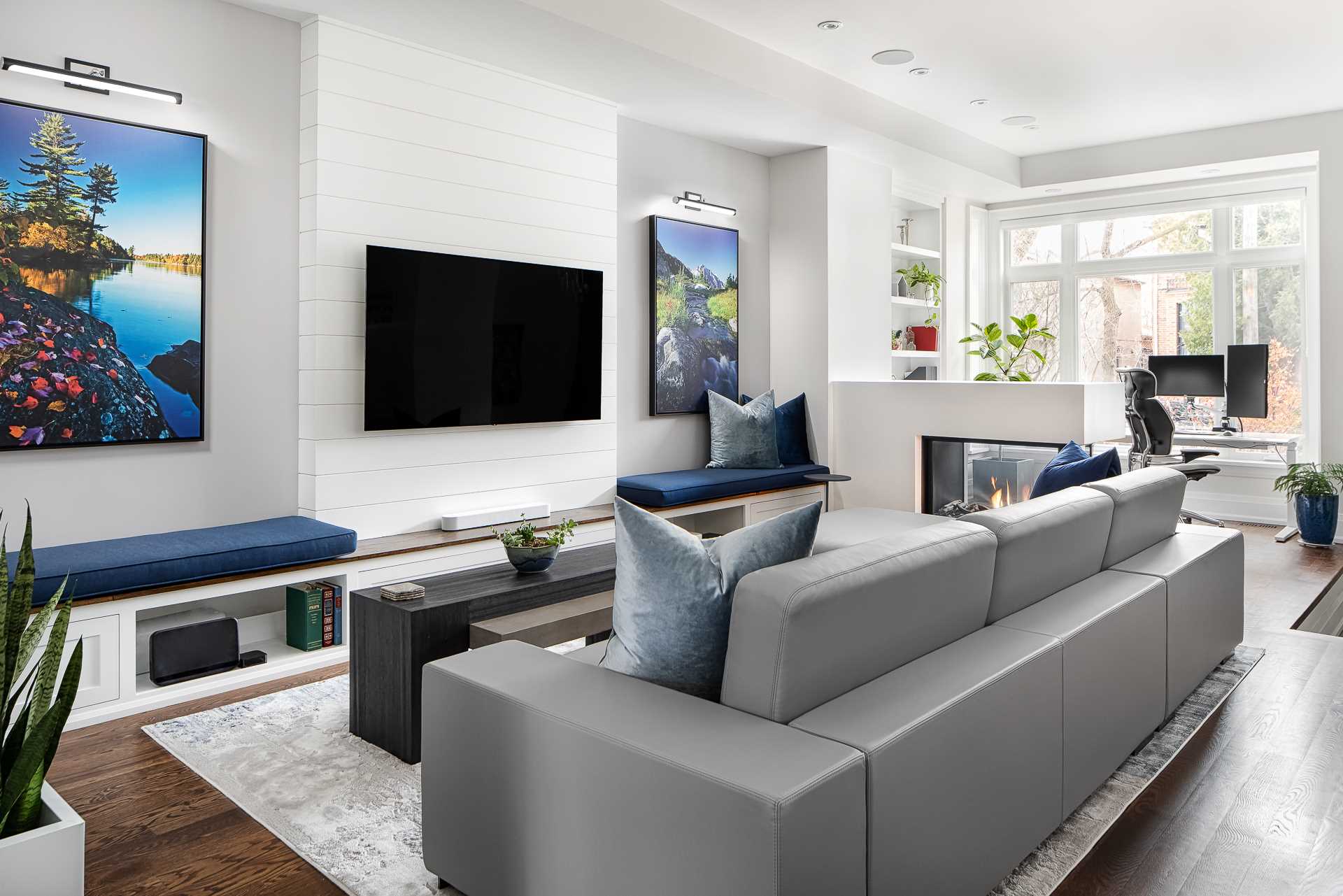 Toronto-based interior design firm Level Studio has shared photos of a living room that they transformed to include a dedicated area for a home office.
The long and narrow design of the living room enabled them to divide the space into two separate defined areas, the living room, and the home office.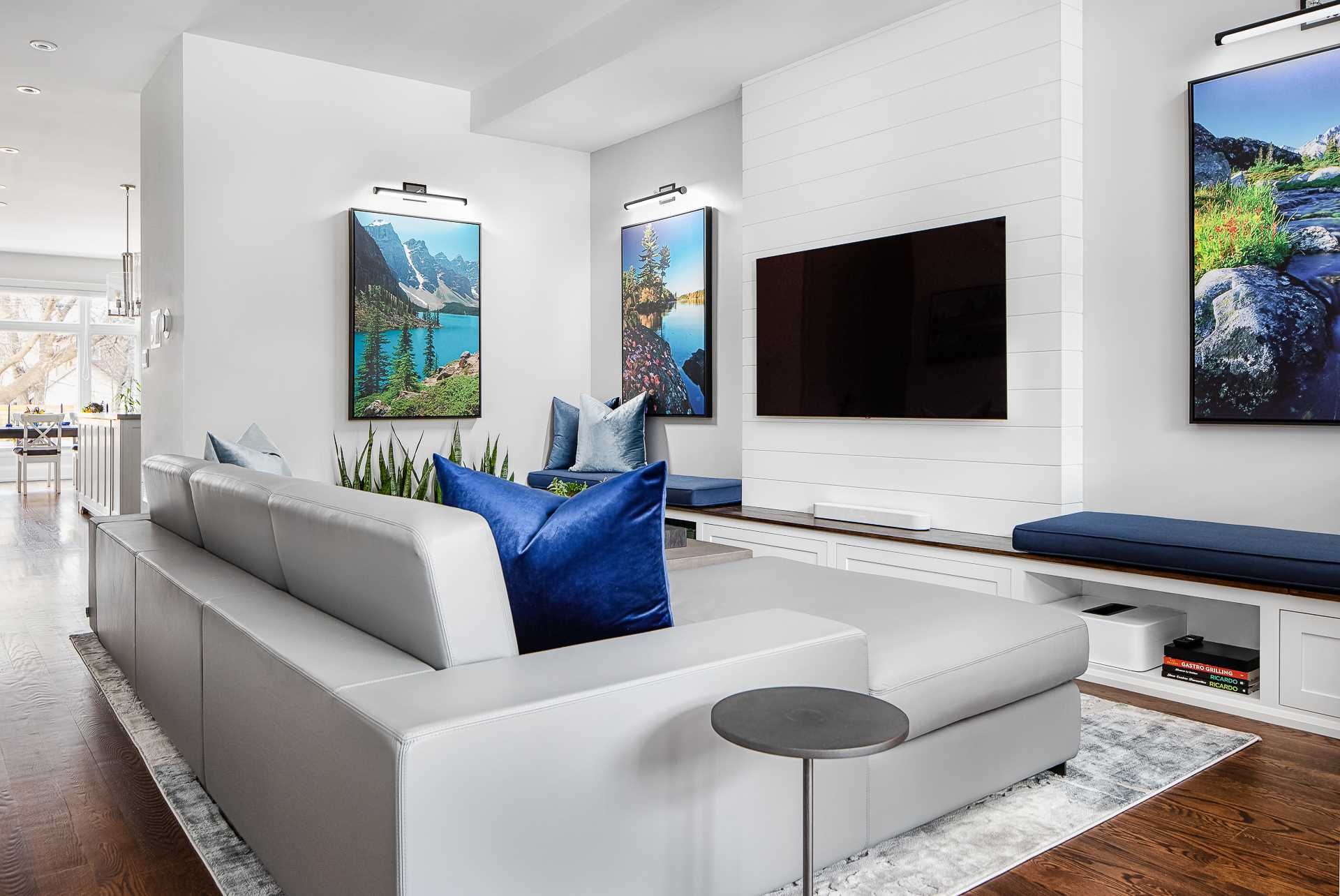 In the living room, a low modern sectional was included to comfortably seat the client's family of three during movie nights. Custom-designed benches were designed opposite a coffee table increasing the seating options and storage, allowing the space to be used practically when guests visit.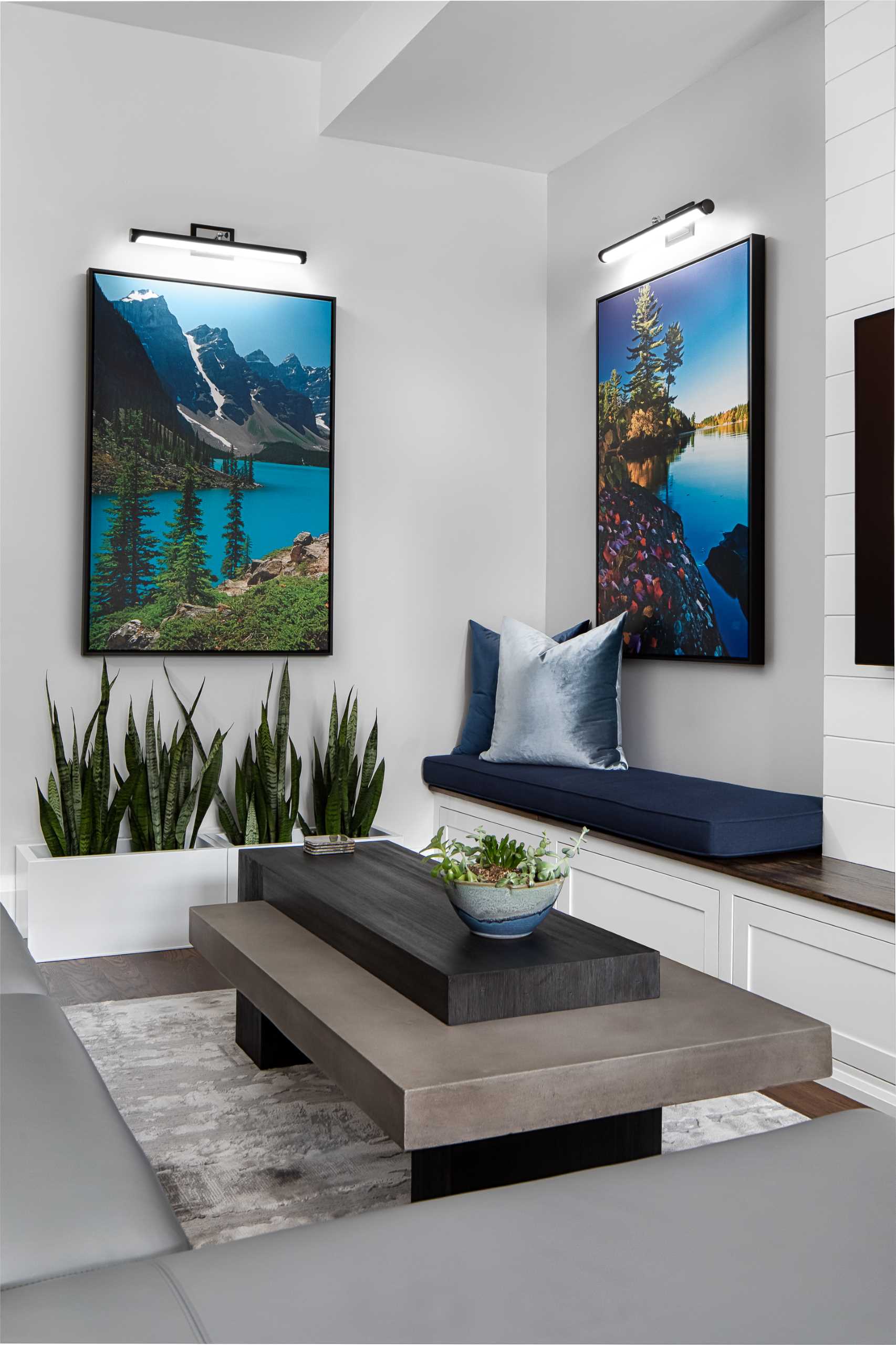 A series of Canadiana prints, all featuring water, inspire the color scheme of the living room and complement the rest of the client's collection throughout their home with touches of plants everywhere.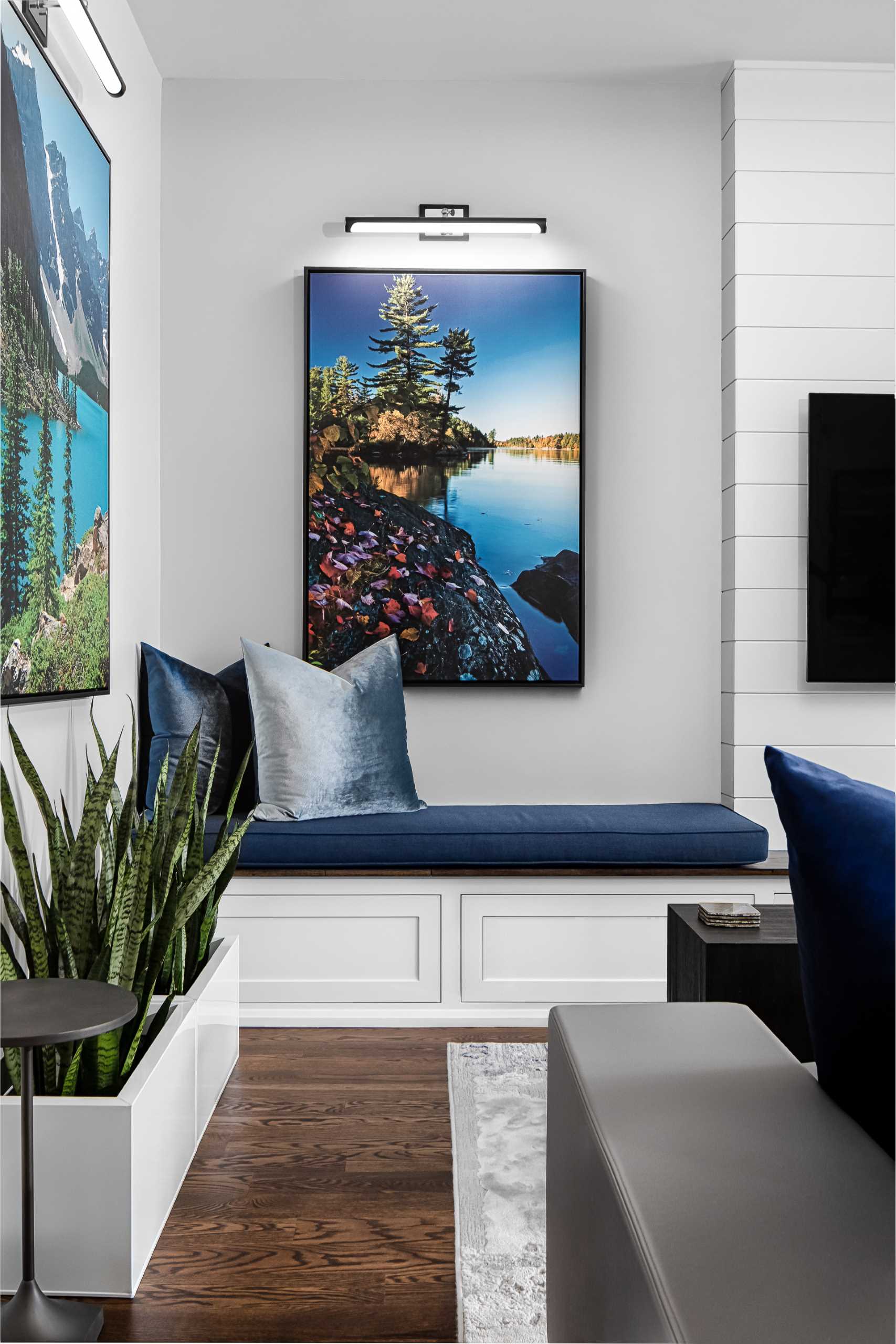 A low peninsula gas fireplace functions as a room divider, acts as an island when entertaining, and is transparent on 3 sides to allow light to filter into the space. The fireplace clearly defines each area of the room while maintaining the open concept look and a light, bright atmosphere.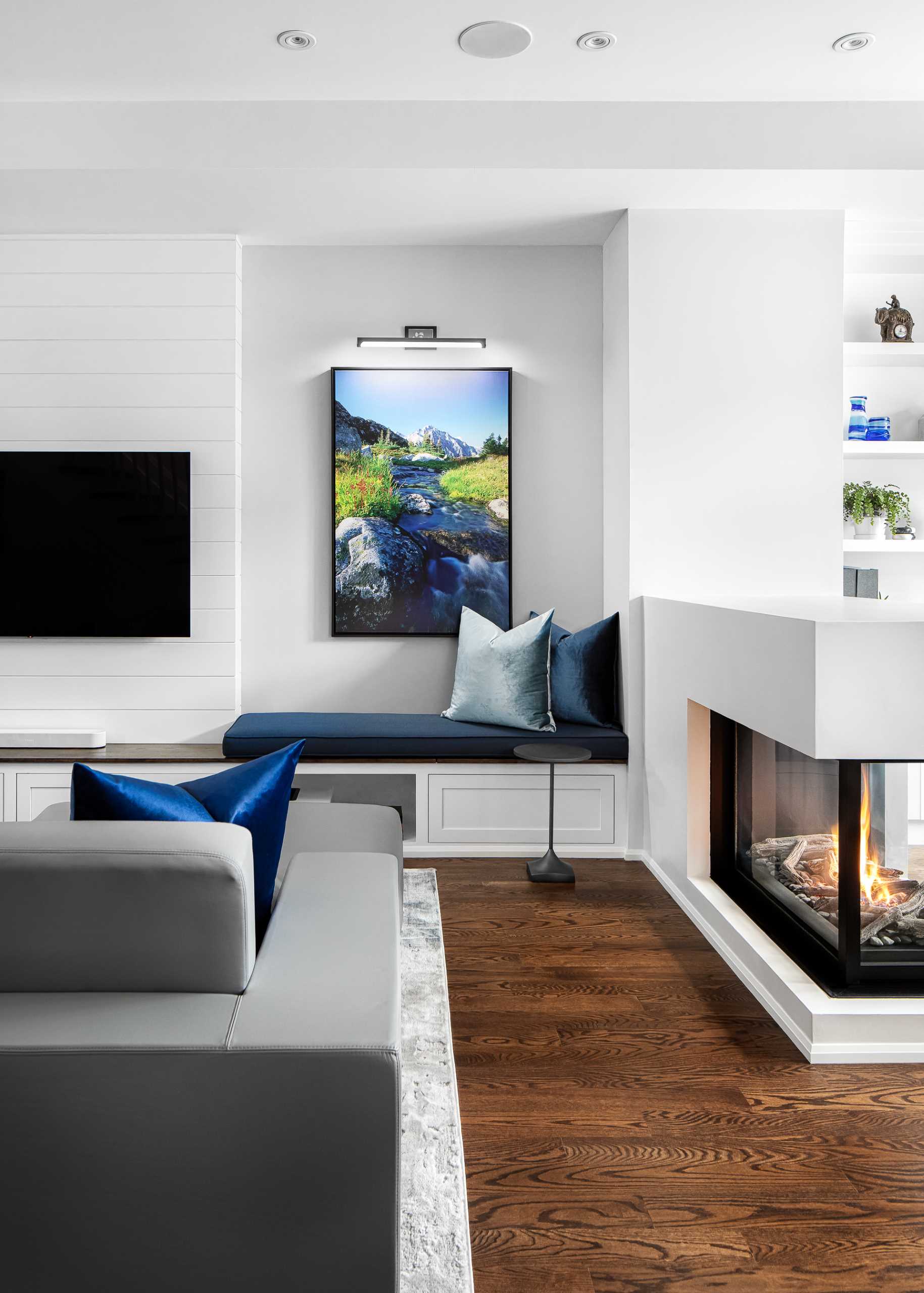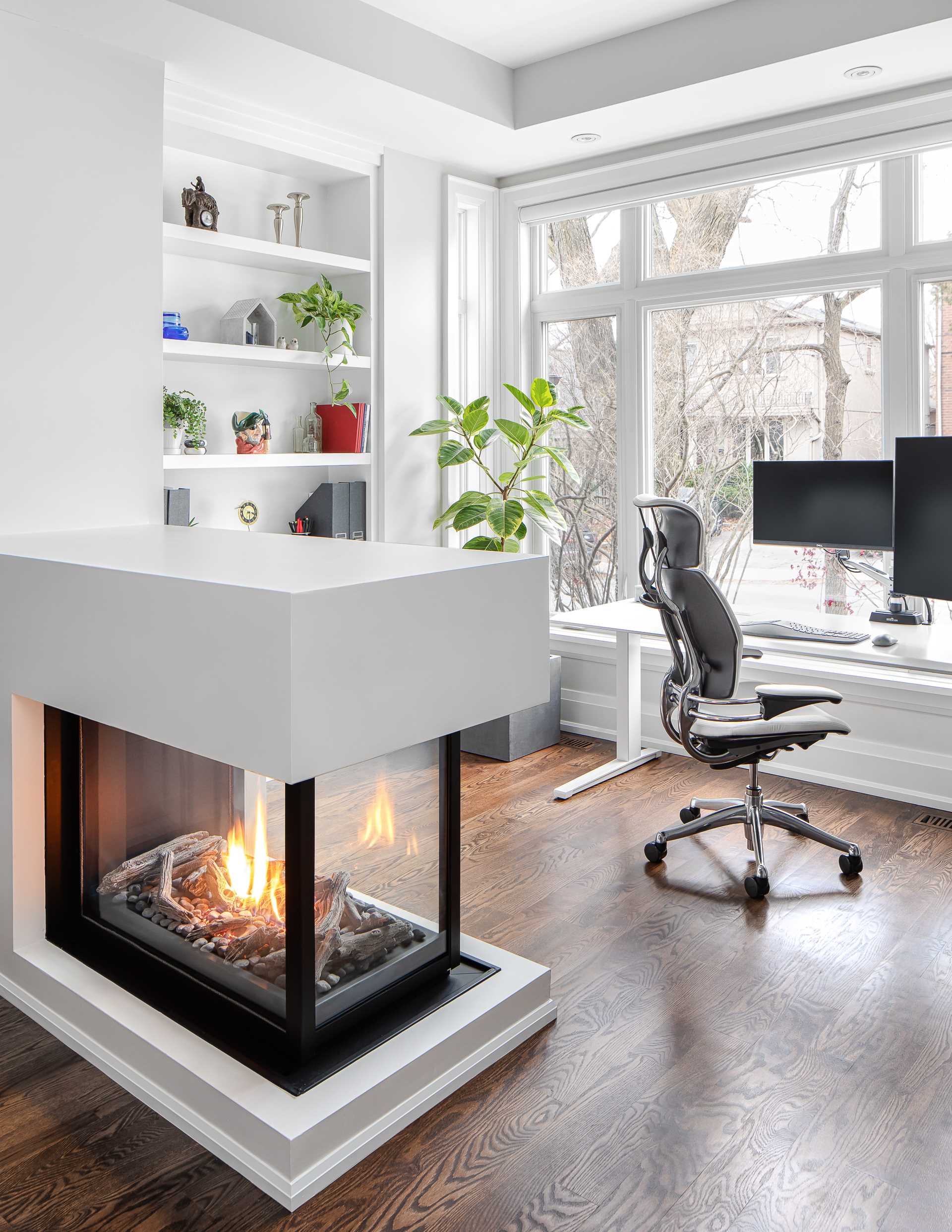 The home office is positioned in front of the large windows, while custom-designed shelving and cabinetry ensure the desk is clutter free while giving the opportunity to display decor and accessories.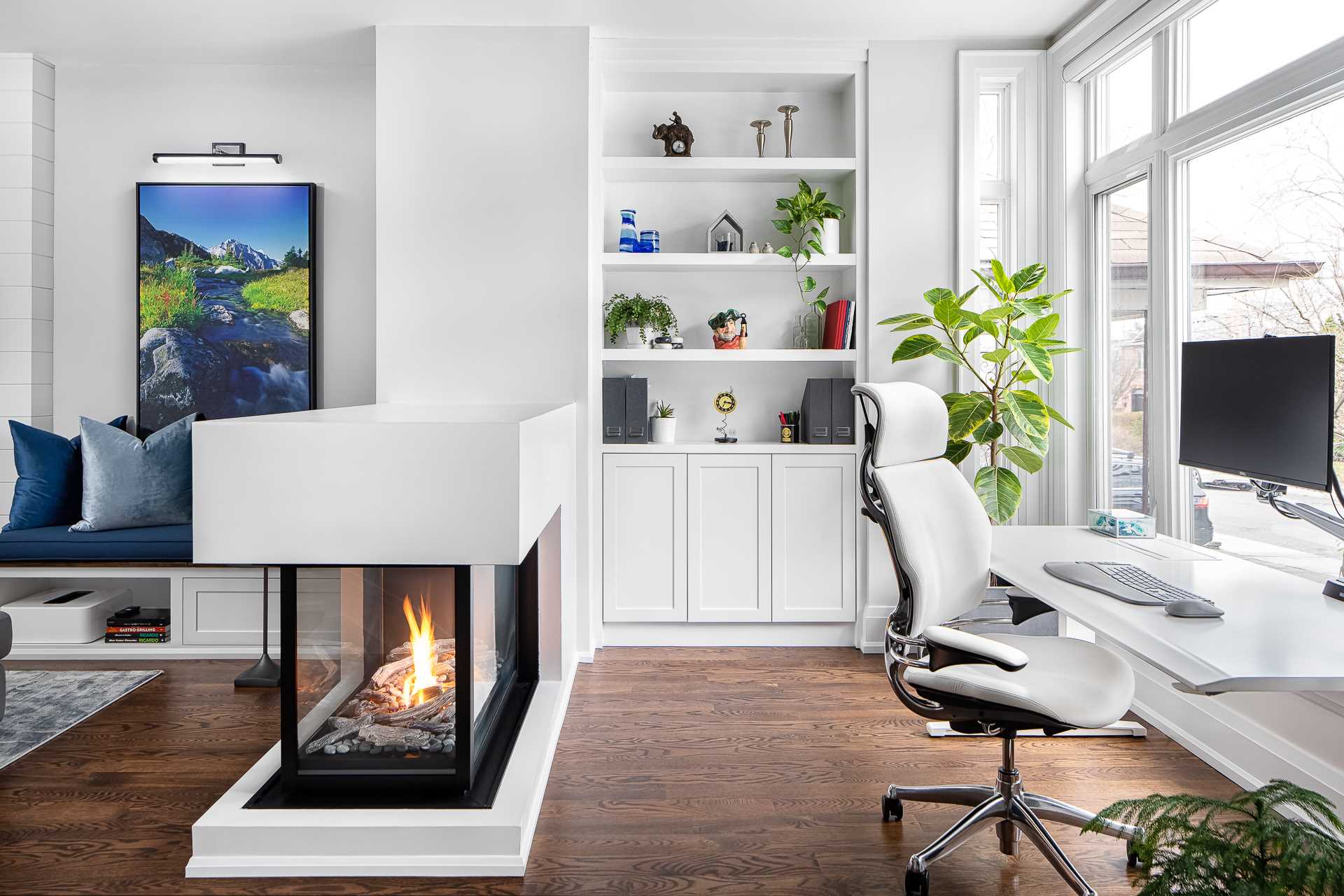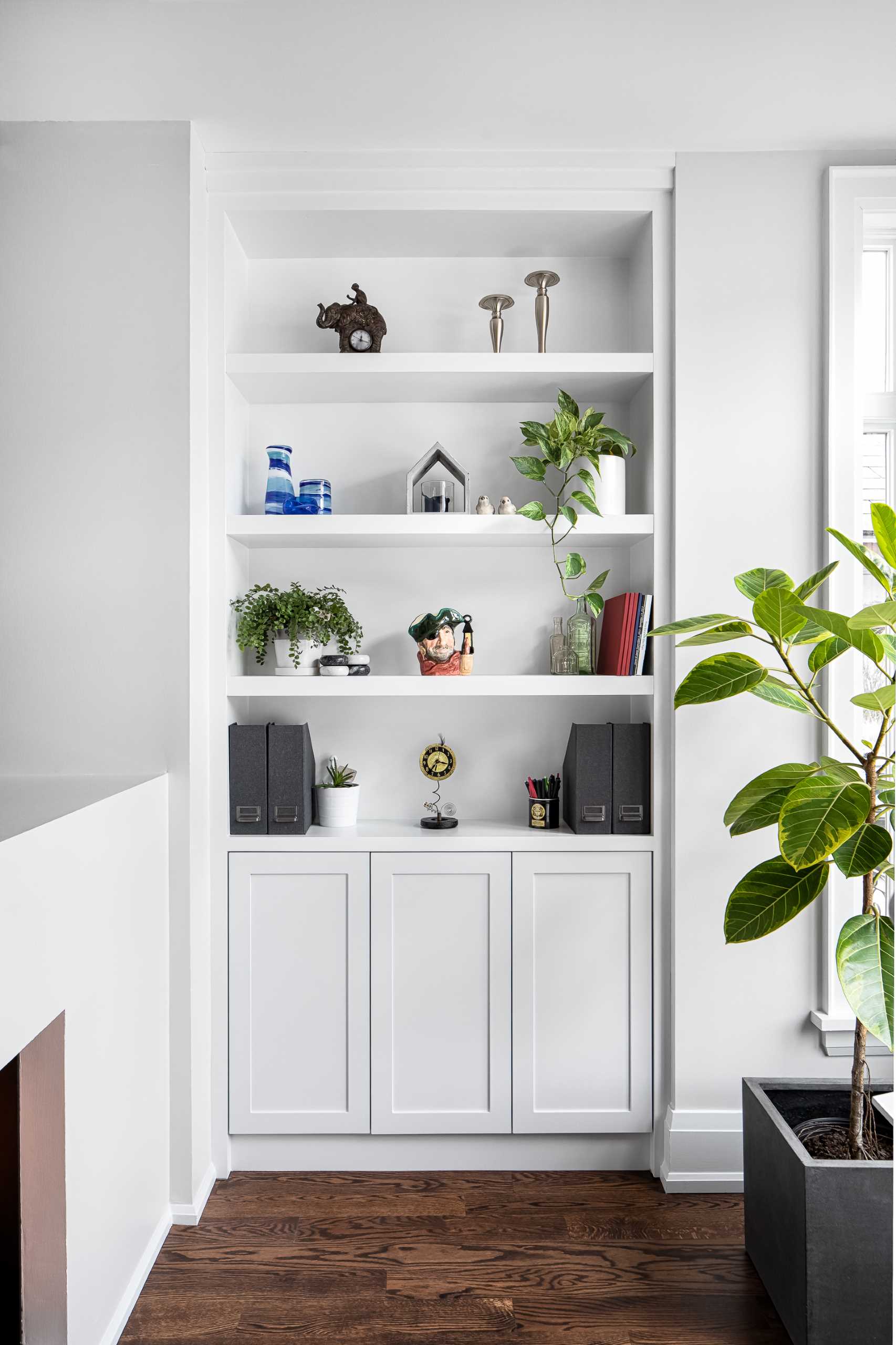 Photography by Vinh Le
Source: Contemporist