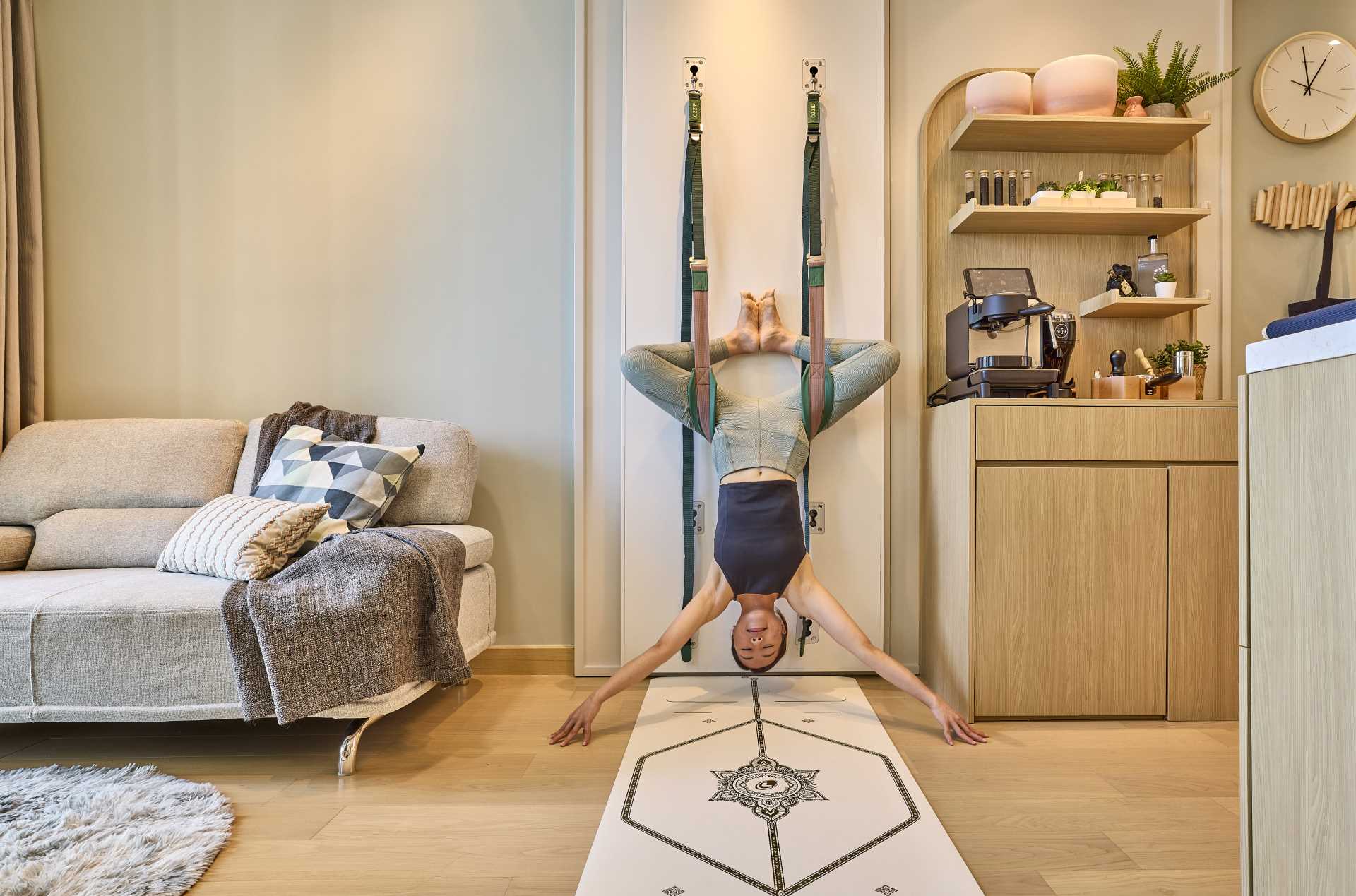 LITTLEMORE INTERIOR DESIGN has shared photos of a small 380-square-foot (35 sqm) apartment in Hong Kong, that includes both a custom yoga wall and a coffee bar.
The apartment, designed for a couple, needed to include dedicated spaces for each of their interests. This resulted in a yoga wall and a coffee bar standing side-by-side in the middle of the rectangular living and dining area without affecting the movement inside the apartment.
A custom safe and secured yoga wall with rope hooks and belts allows yoga to be practiced at home, and when a workout ends, the only thing to do is to pack up the yoga mat and relax, rather than travel from a yoga studio to home.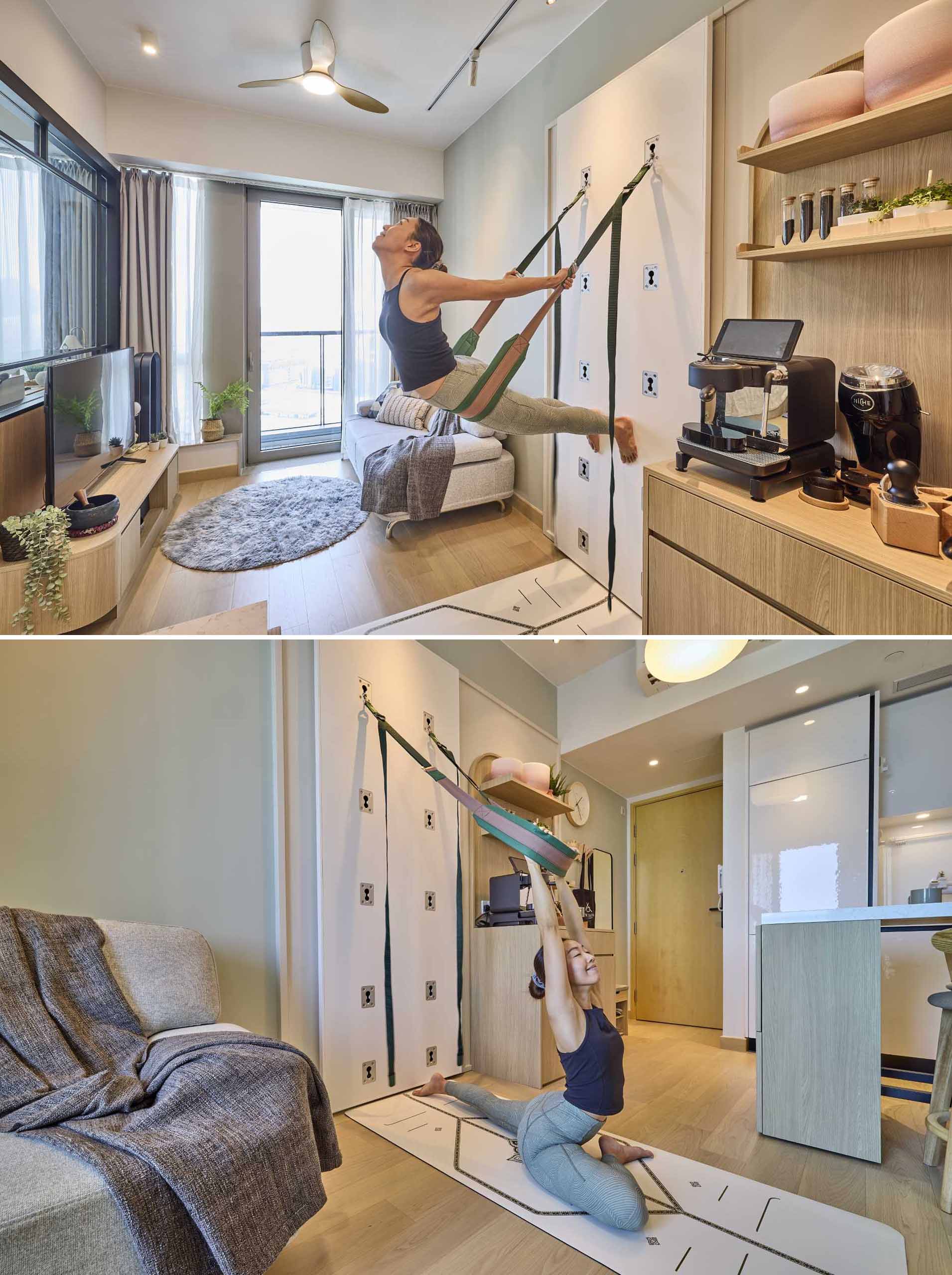 Adjacent to the yoga wall is a custom wooden coffee bar with a round top that's been designed especially to display and store essential equipment and ingredients.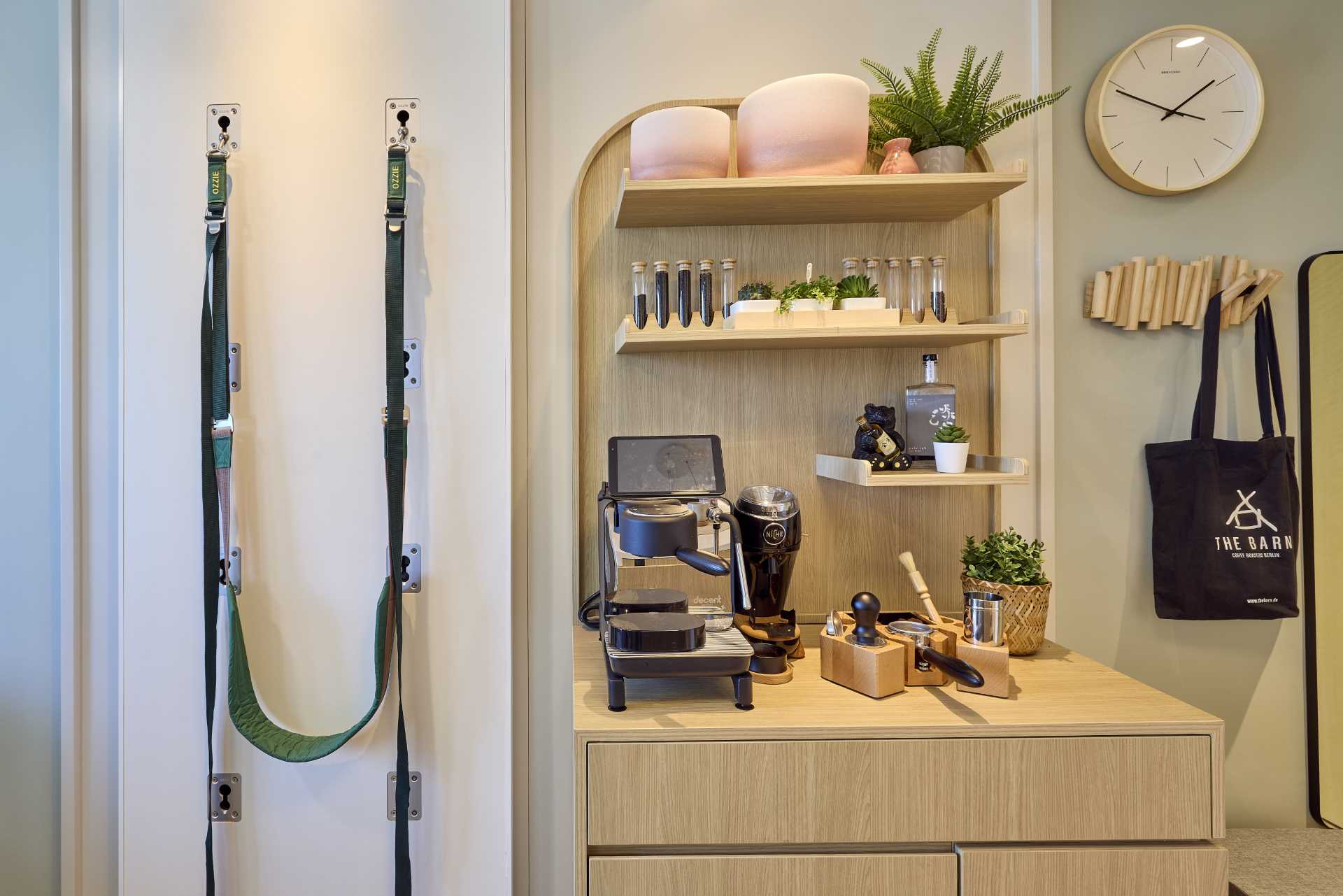 The nearby open kitchen has glossy white cabinets, while a movable drop-leaf table of the same height as the cabinets acts as an extension of the countertop for food preparation, and has a top that matches the main countertop.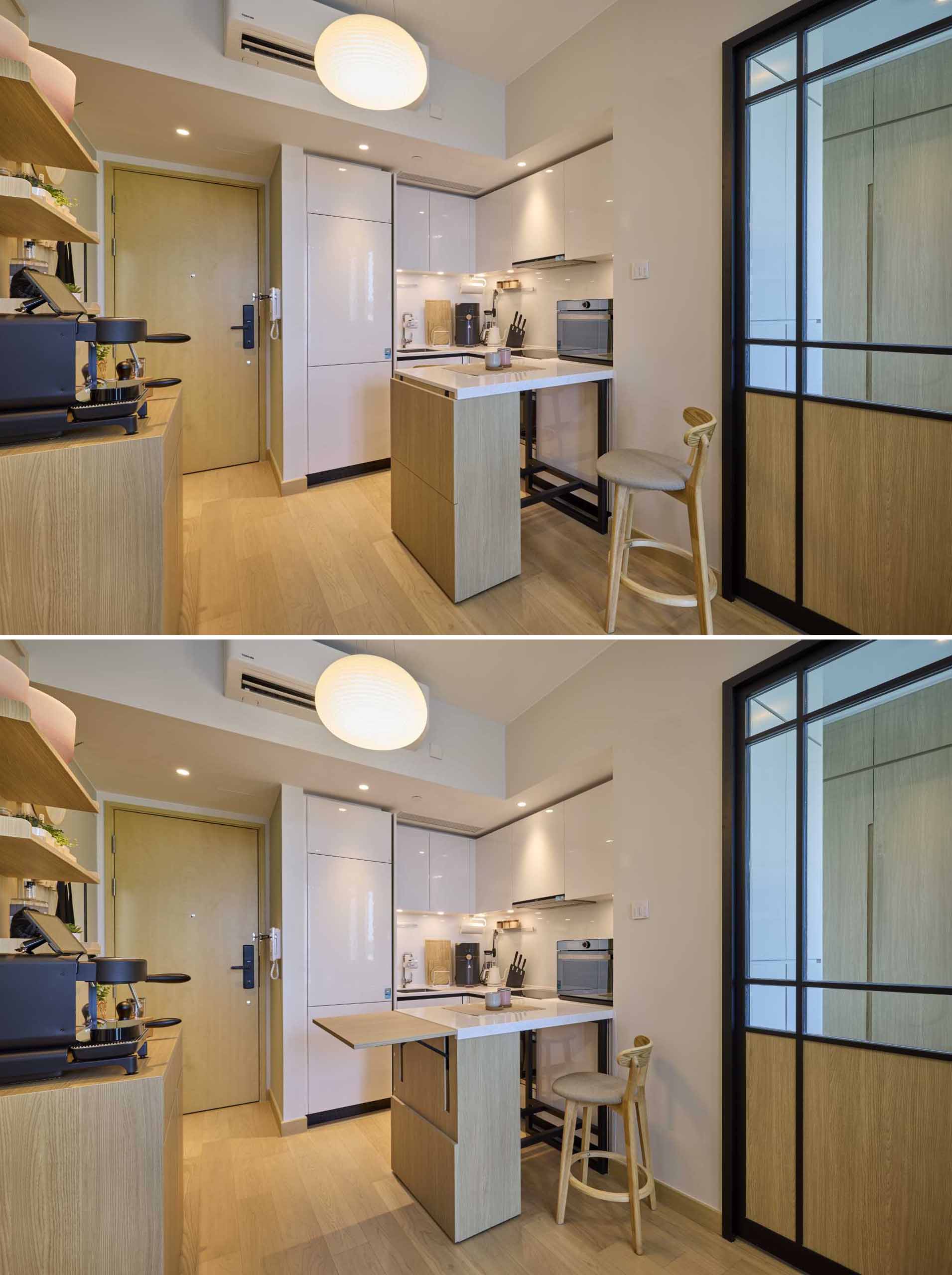 The leaf of the movable table can be folded out easily to transform this small yet flexible piece of furniture into a desk, a dining table, or part of the coffee bar. When moved, it reveals a hidden washing machine.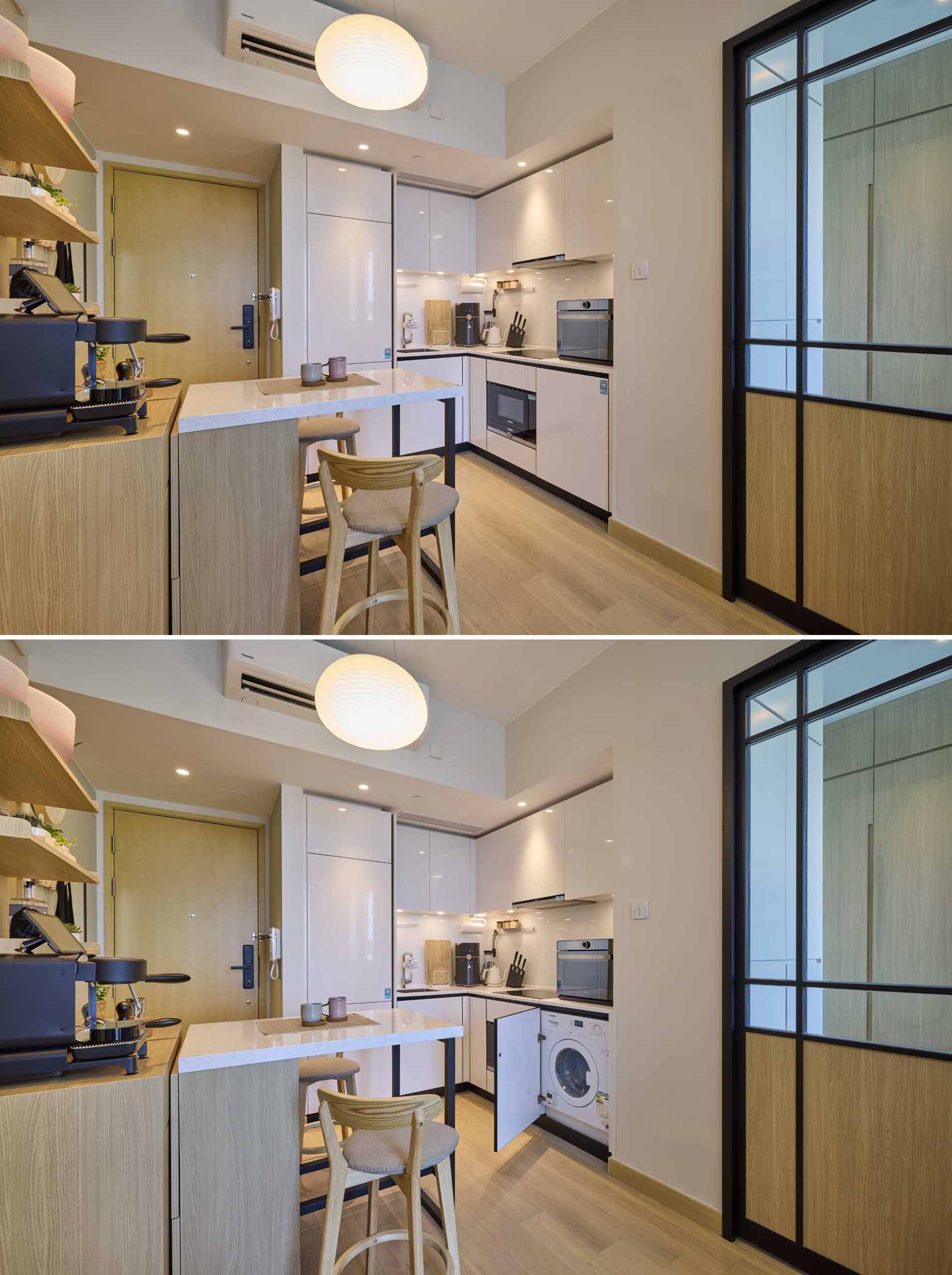 The kitchen looks out onto the living room, where natural light from the windows and the full-height glass balcony door flood the interior, keeping it bright.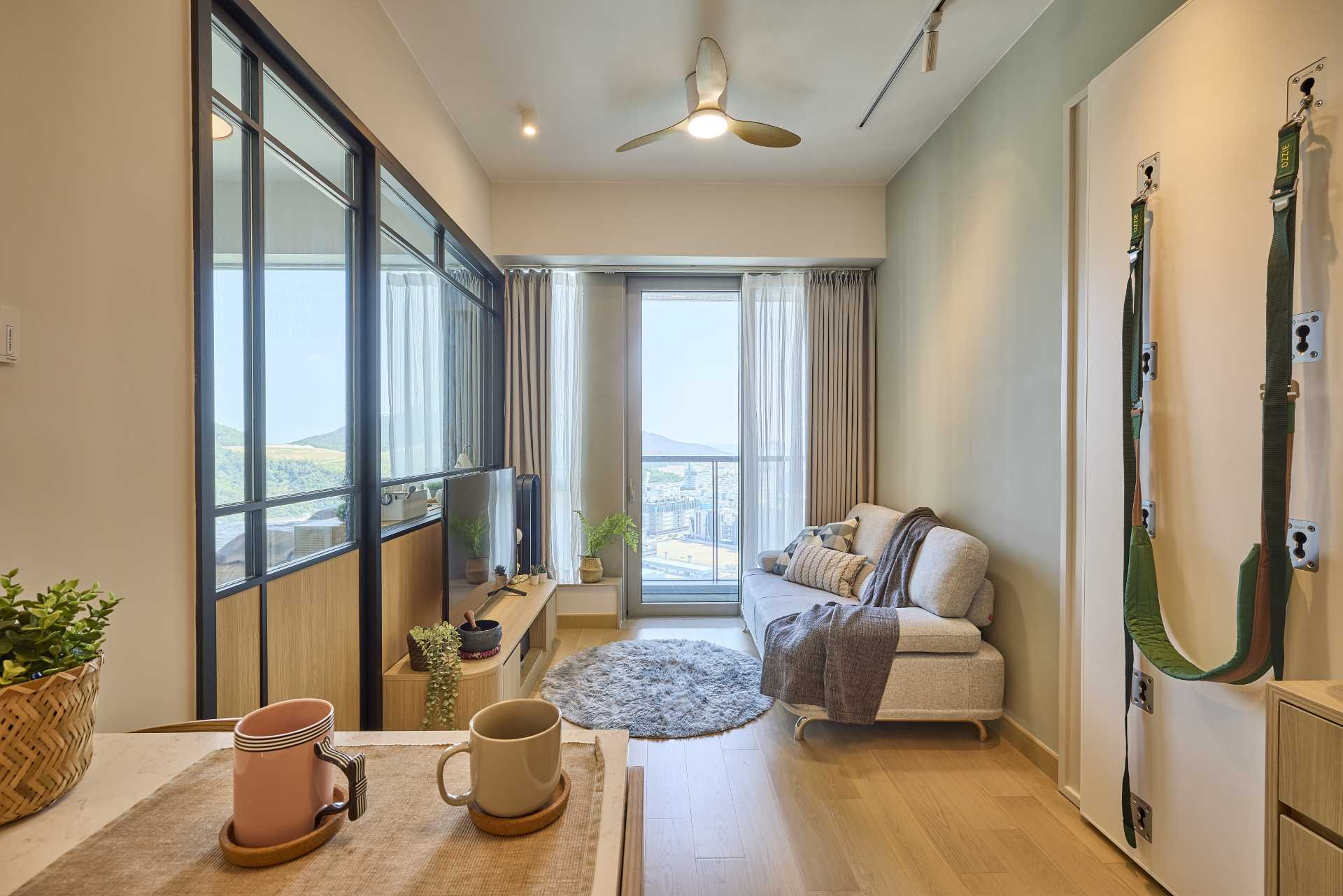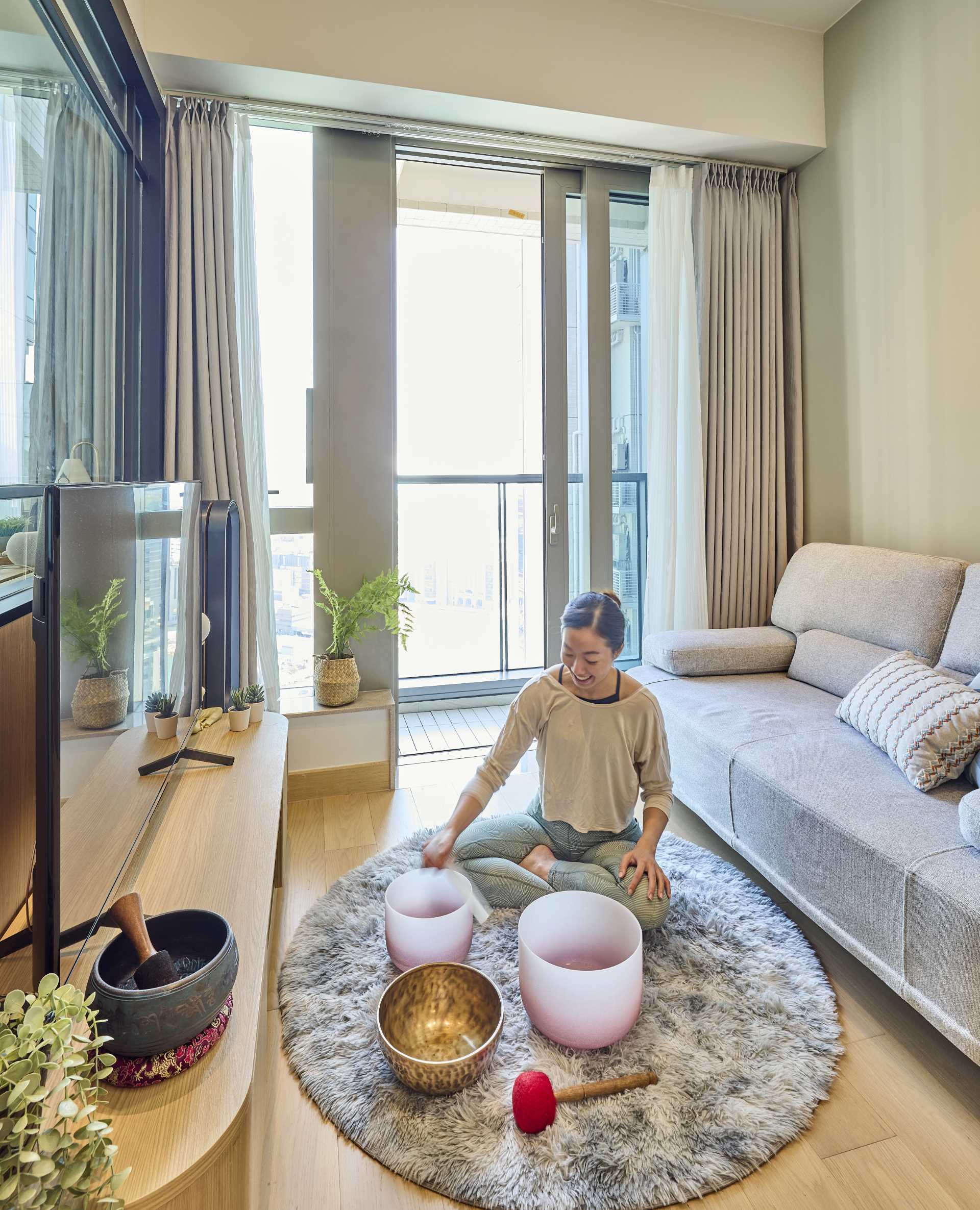 Instead of a standard concrete wall separating the bedroom from the living room, there's a framed panel wall glazed in the upper part, with a wooden lower part. To further elevate the bright and relaxing atmosphere, a calm, soothing color palette of pastel olive green and white wall paint has been combined with floor tiles in oak wood and light wooden furniture.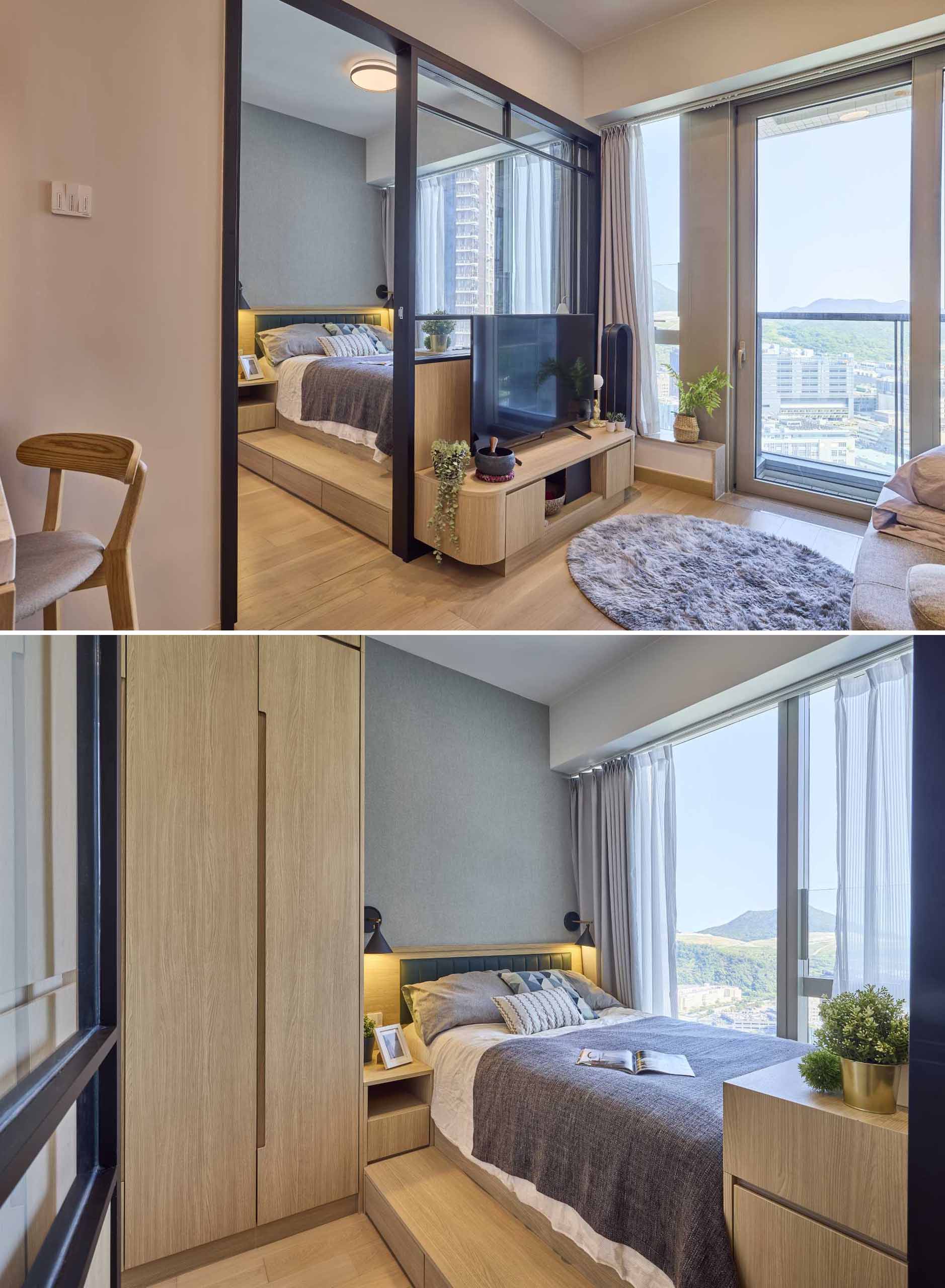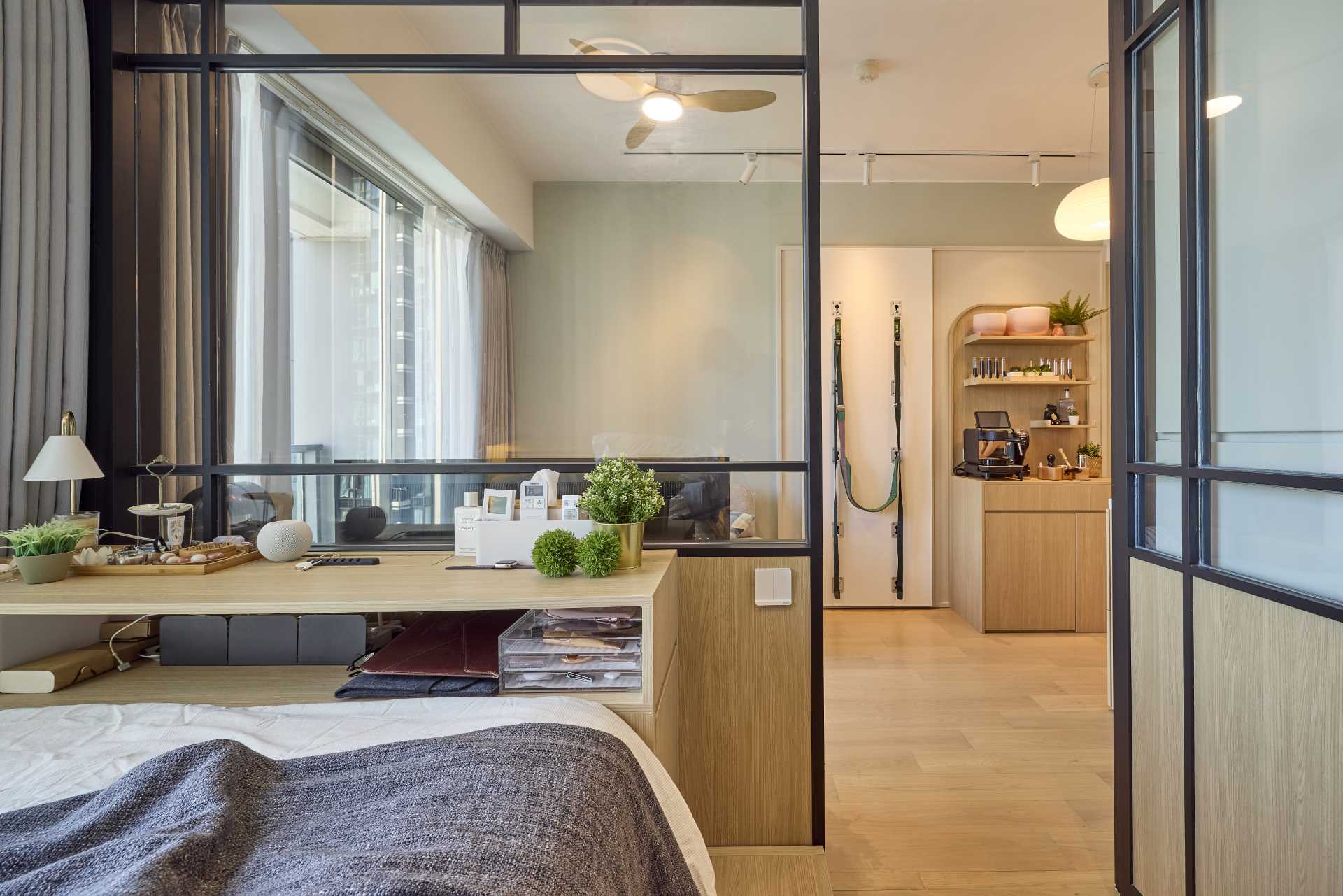 To learn more about the apartment, you can watch the following video.
Photography by Michael Perini
Source: Contemporist