May 11, 2023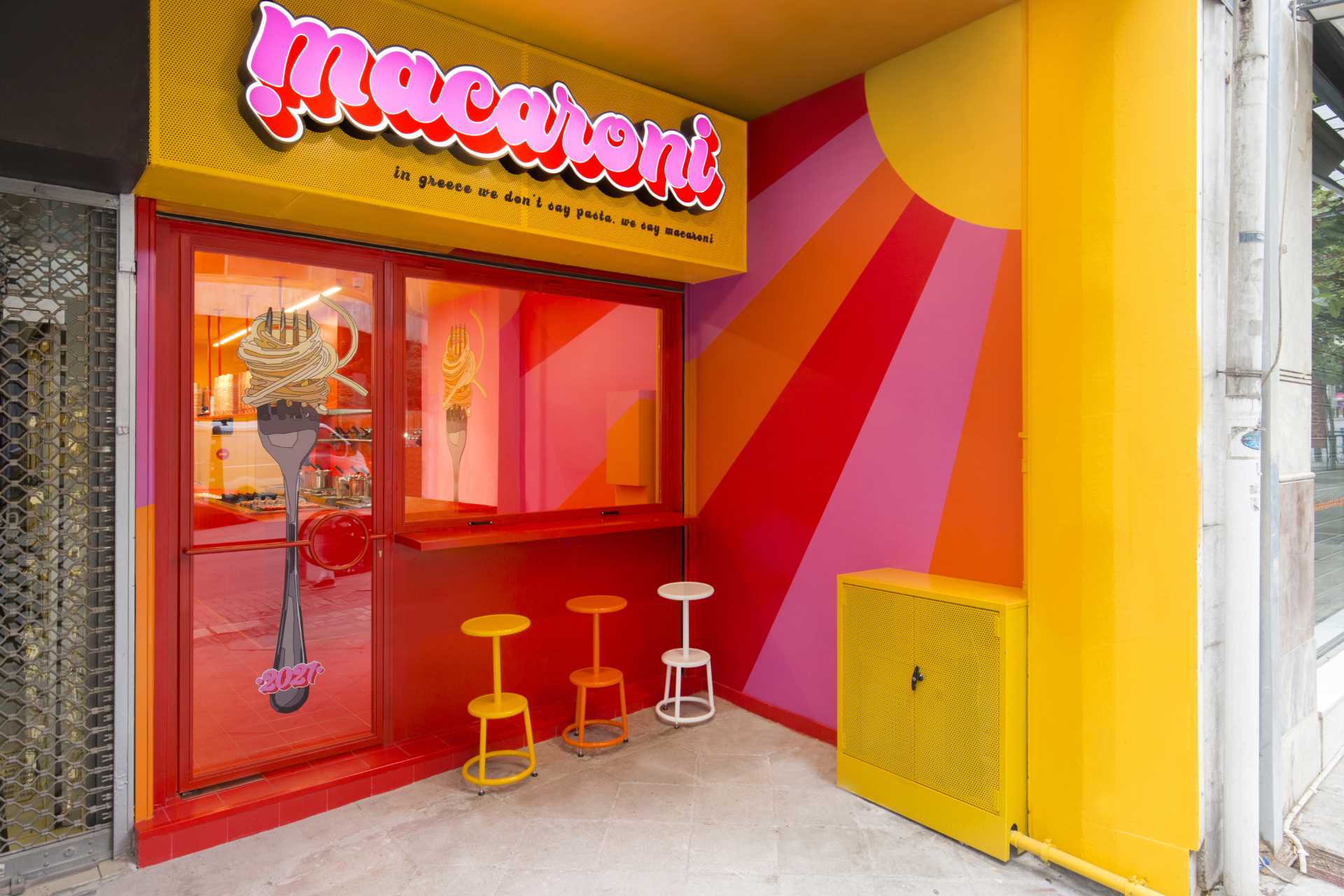 Design firm Studio Materiality has shared photos of Macaroni, a pasta shop they completed that's located in the heart of Athens, Greece.
The designers drew inspiration from the 1970s, with a boldly colored design, complete with a font from that era to create the logo.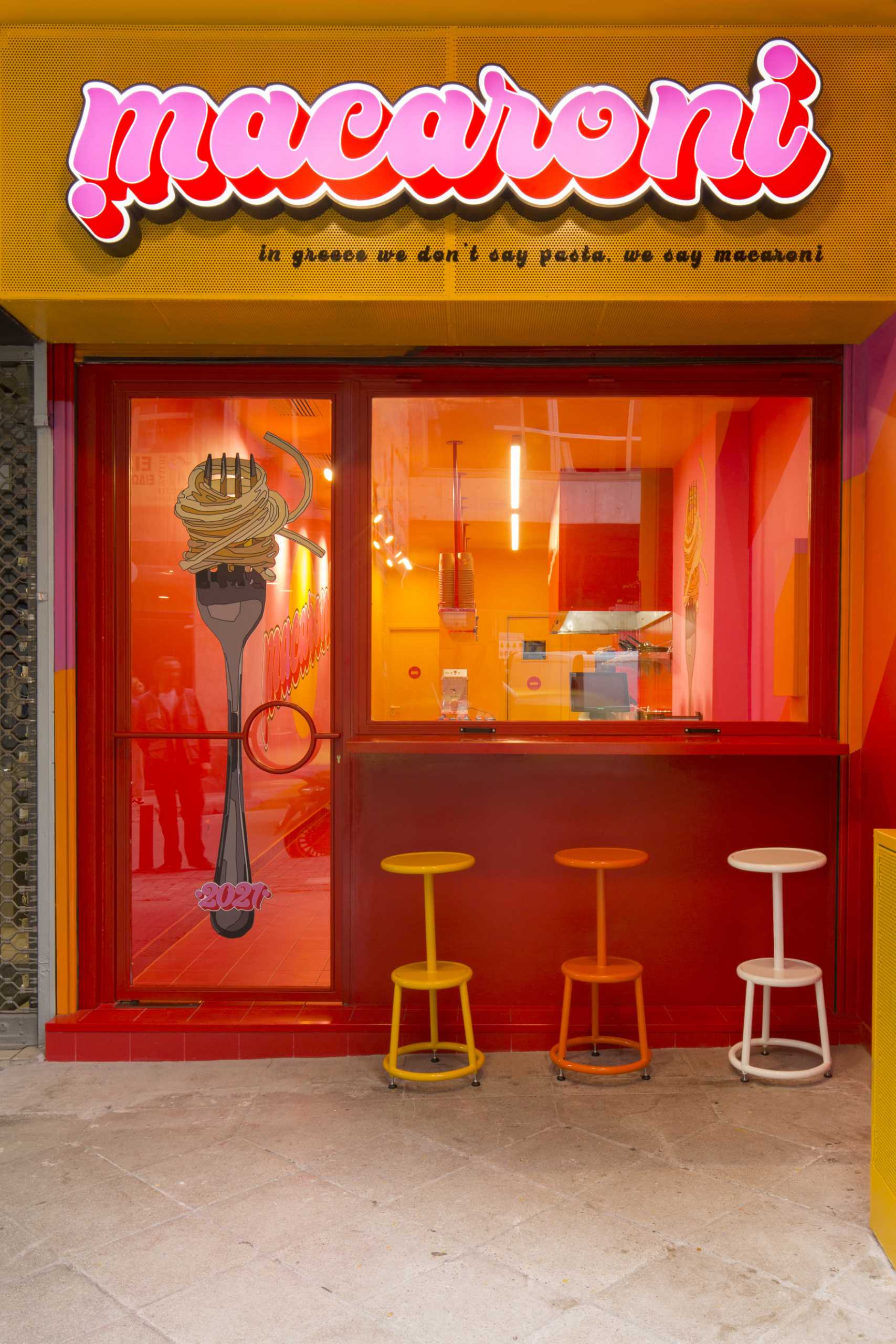 The exterior wall has a striped design that flows through to the interior, while a small counter with stools provides a place to sit outside. The window can be opened to connect the interior and exterior spaces.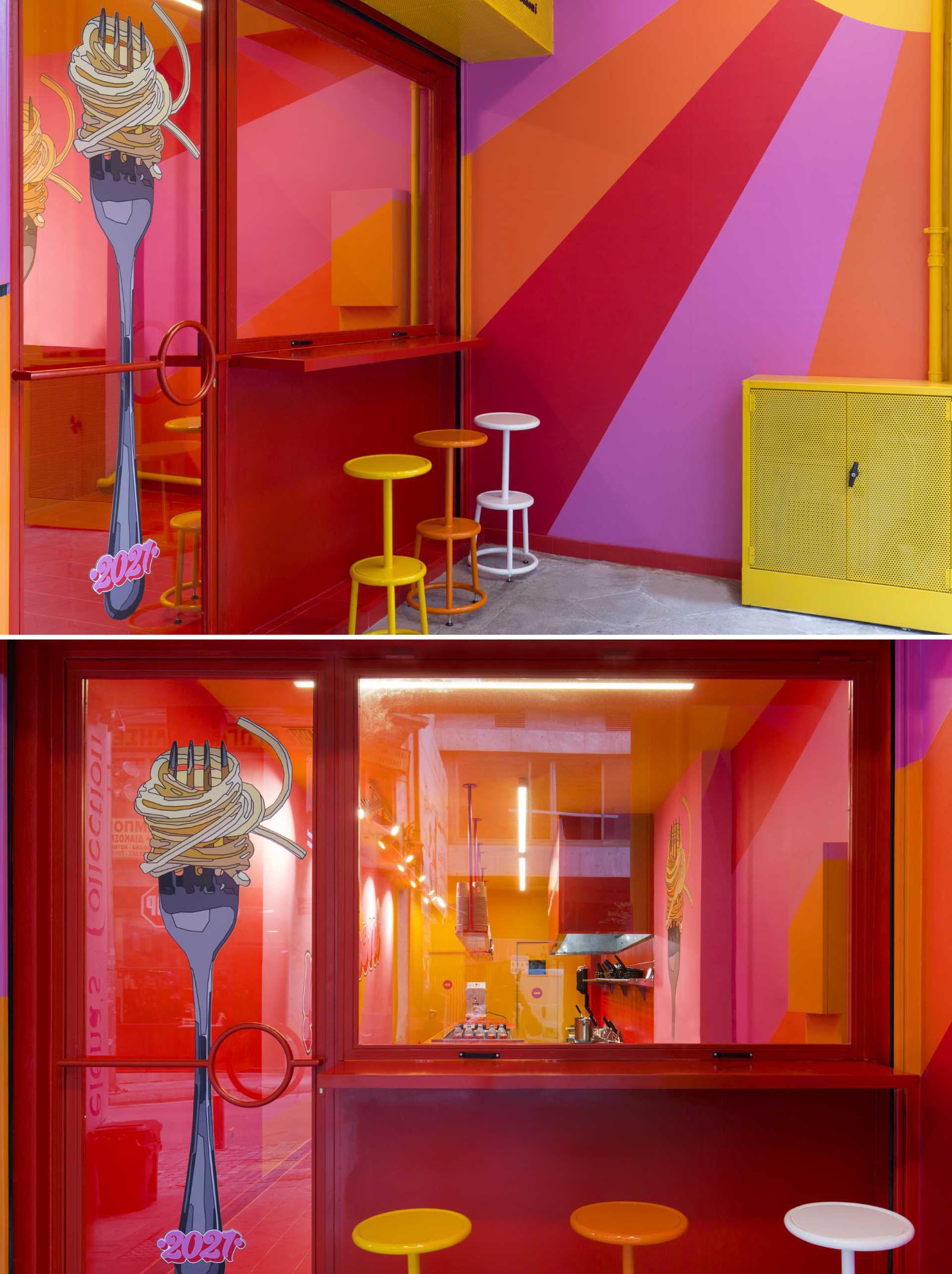 The door illustration depicts the classic pasta twirl on a fork, that works as a mouthwatering trigger for any unsuspecting passerby.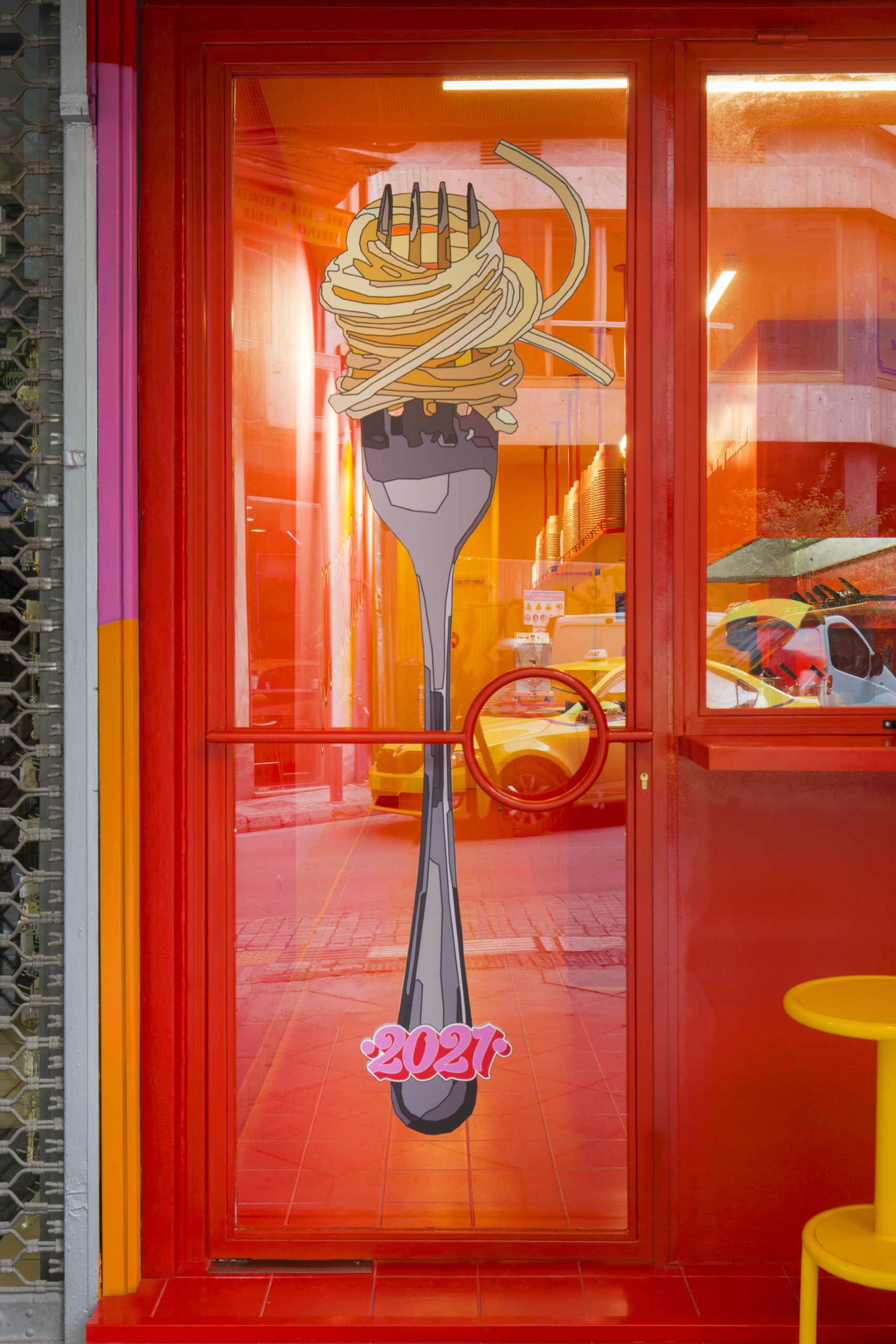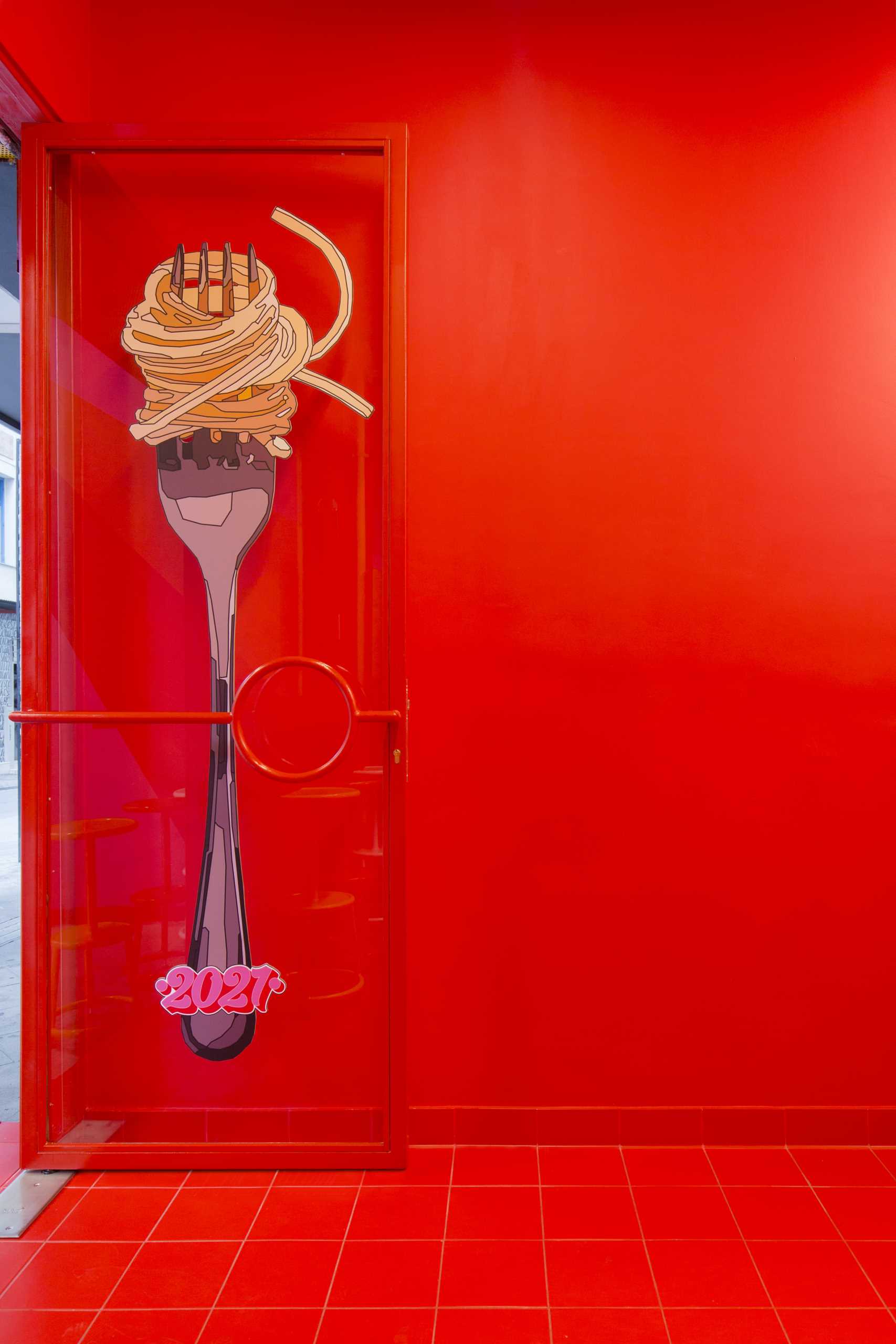 Upon entering Macaroni, the customer faces the counter and has a full view of the open kitchen. The playful combo of red, pink, and orange colors turns this limited space into a vibrant, funky area.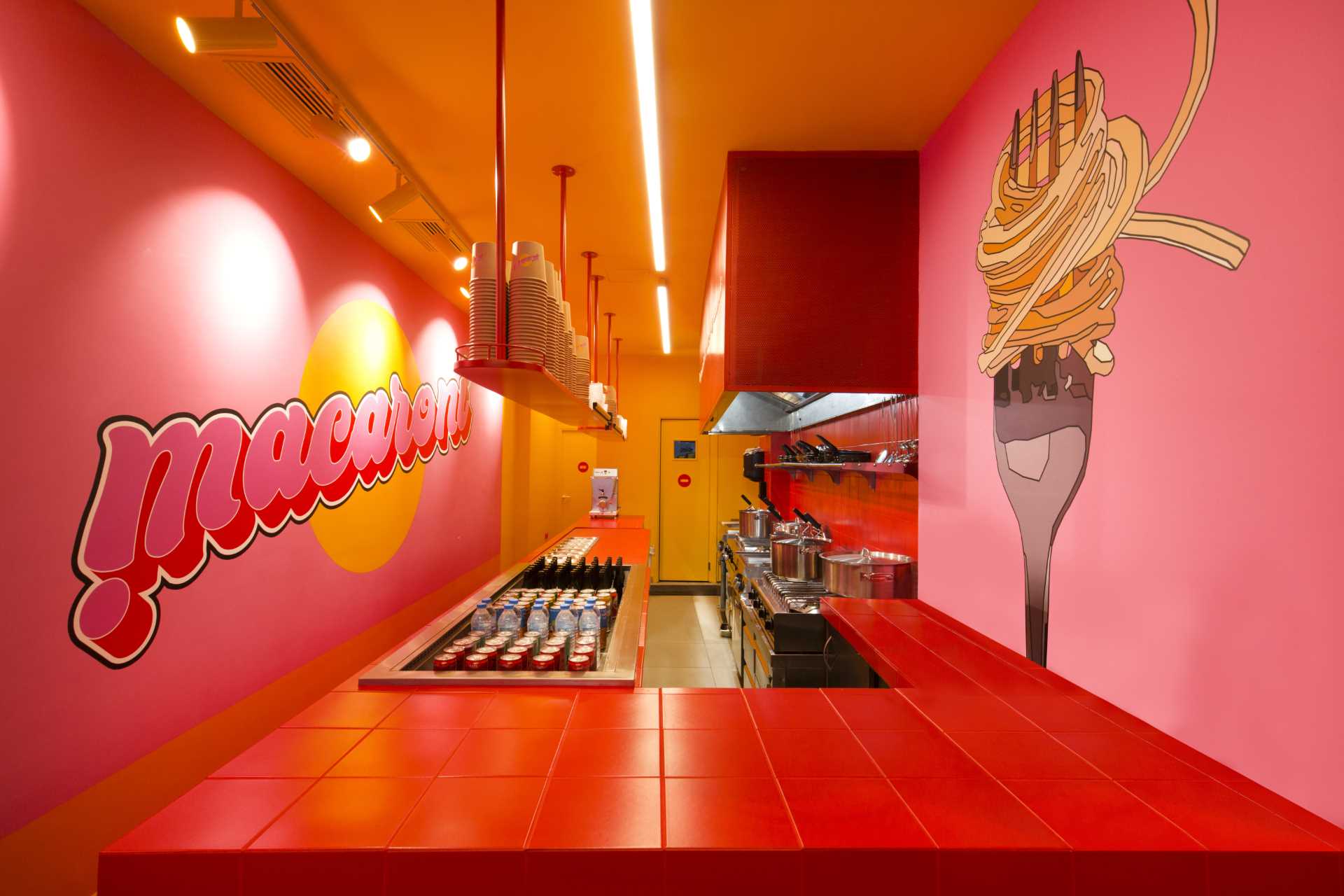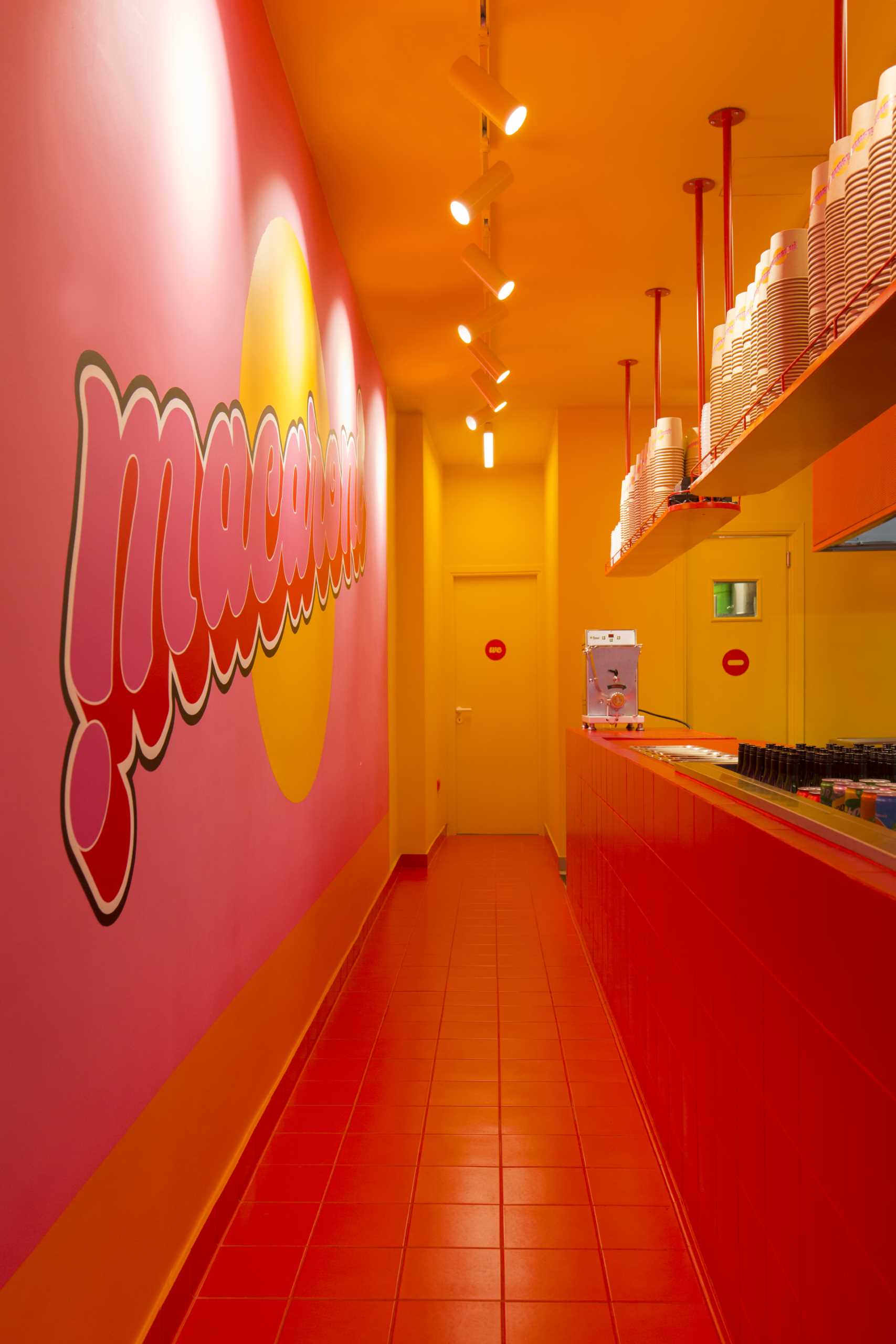 At the end of the space, there are yellow walls and a door that leads to the bathroom, which also includes bright colors.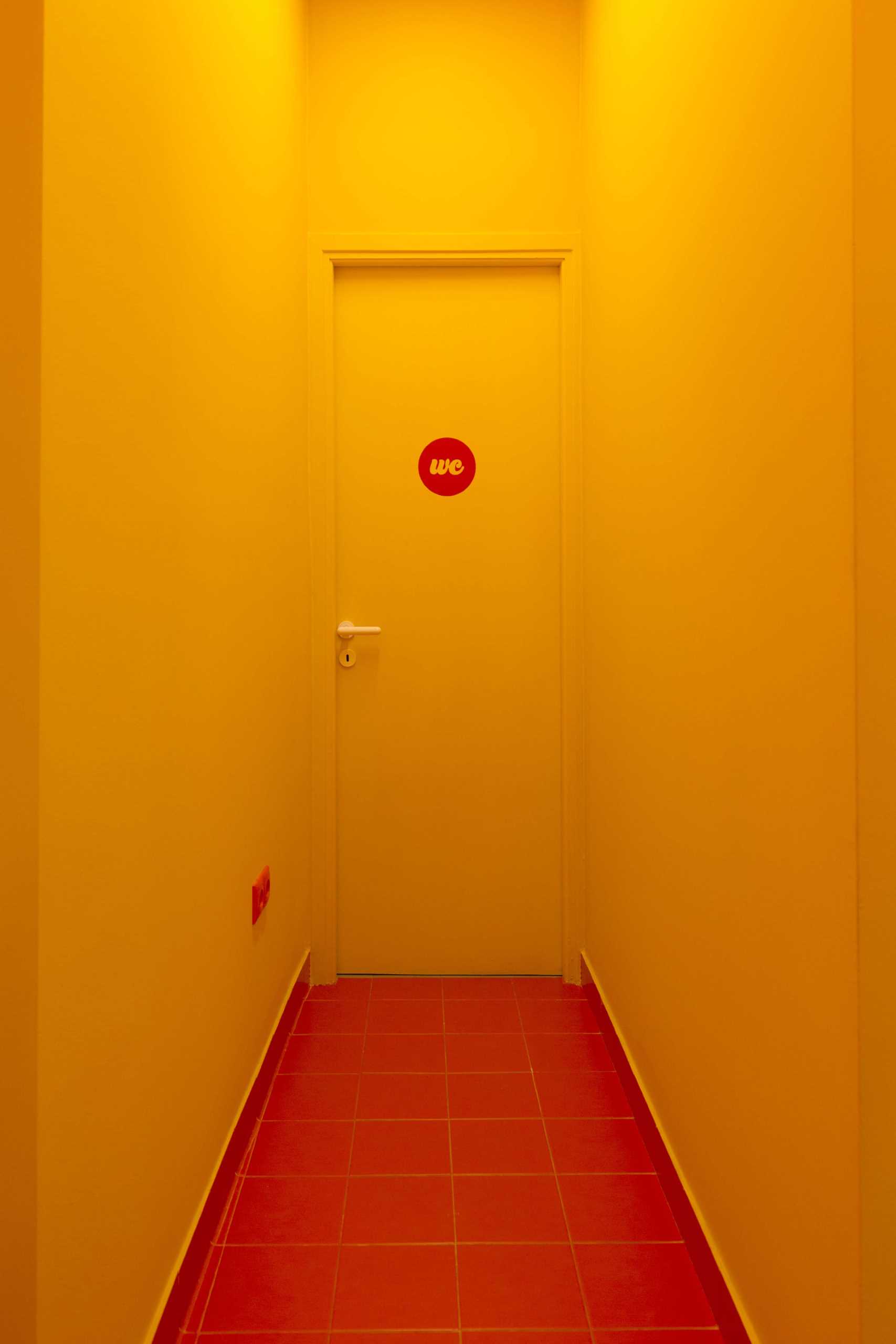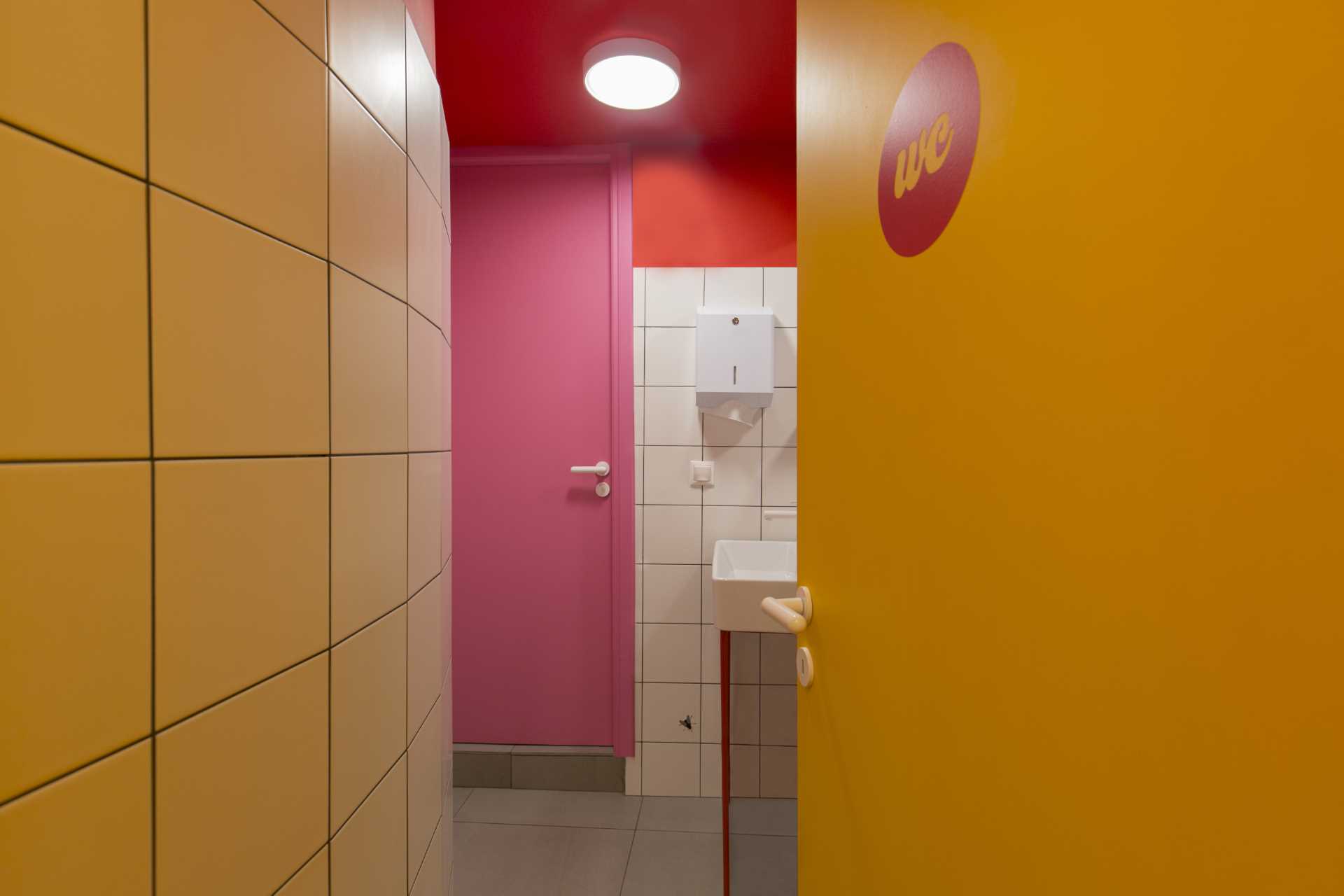 When it's time to close the shop for the day, a roller door can be pulled down, revealing a design that matches the wall mural.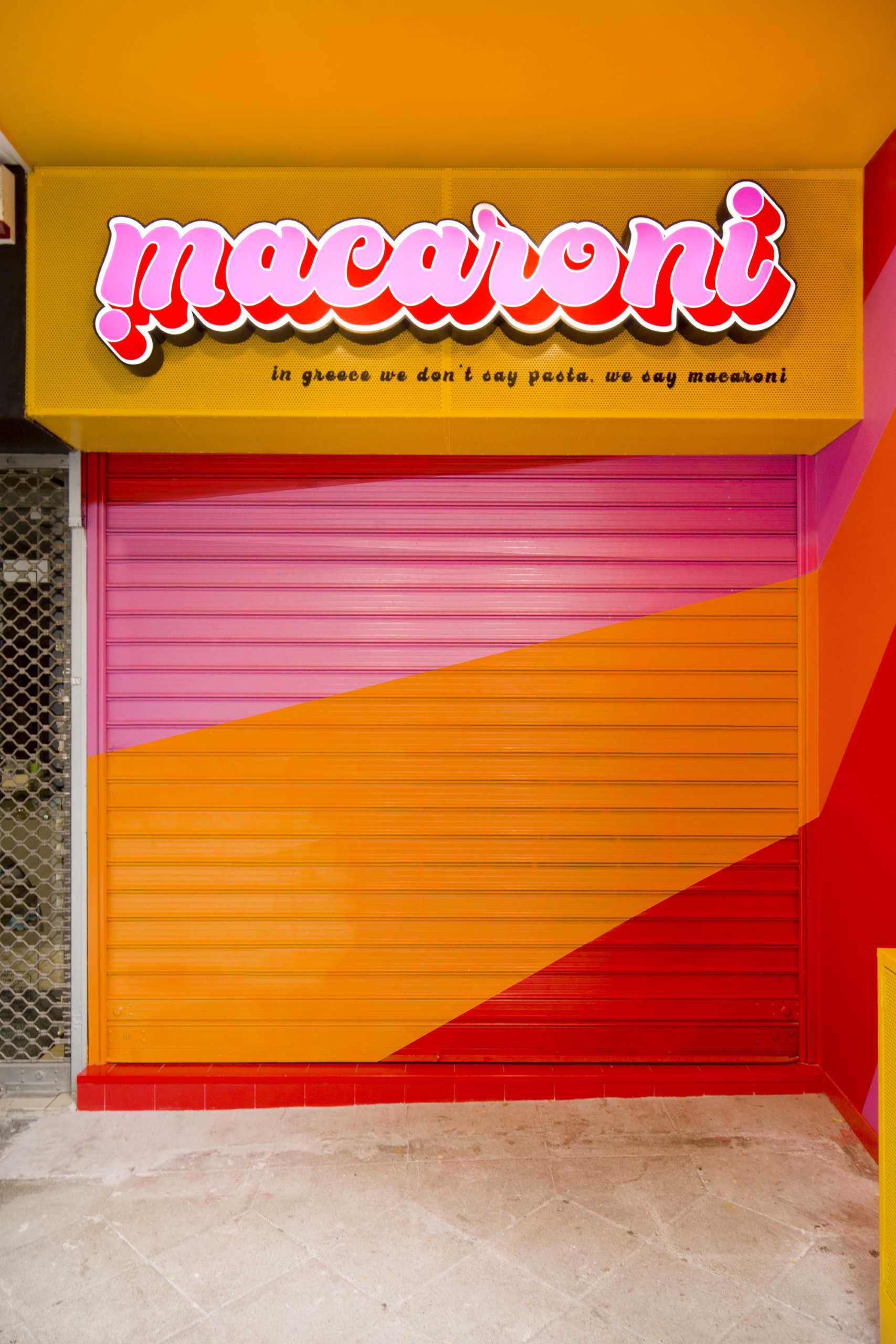 Photography by Alina Lefa
Source: Contemporist