May 22, 2023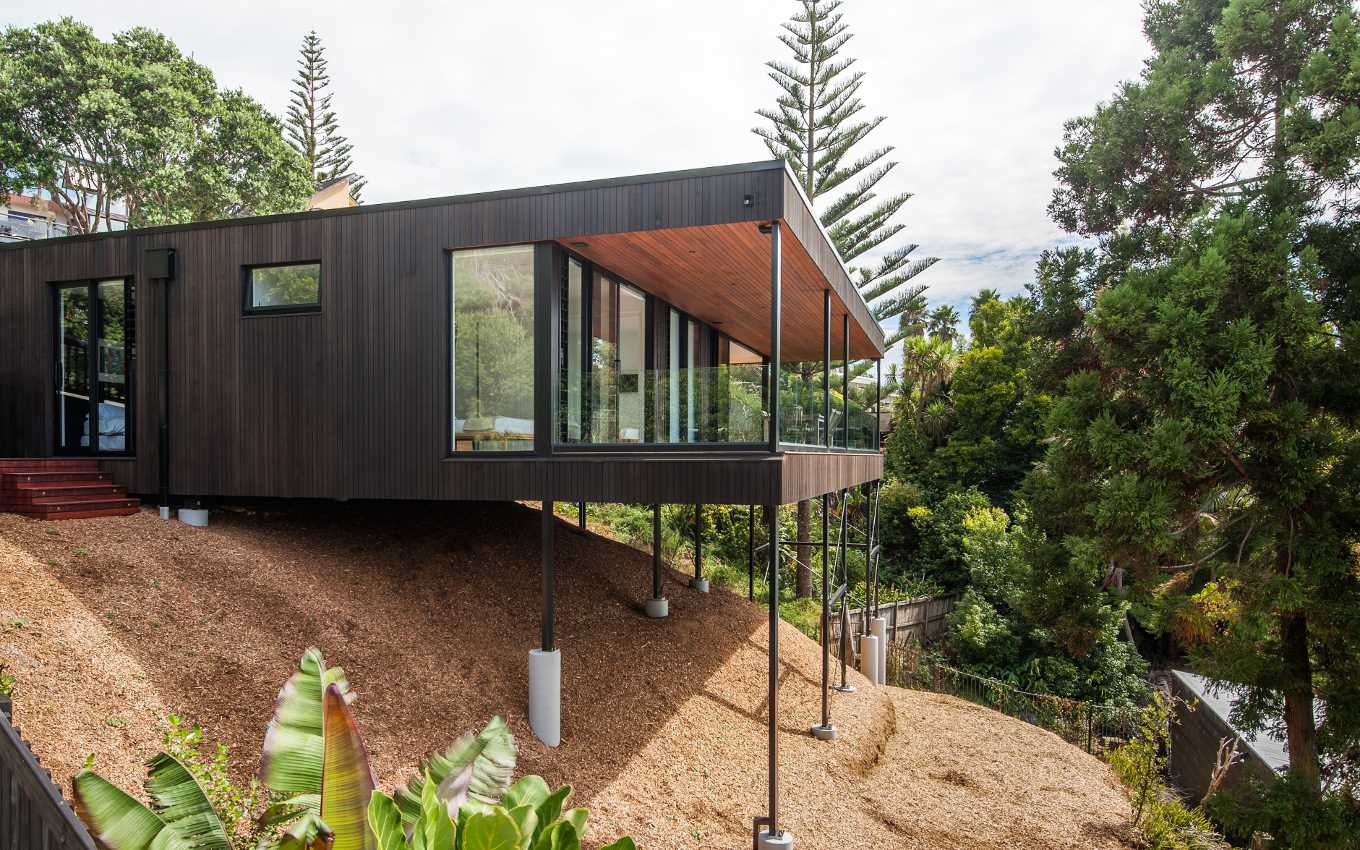 LTD Architectural Design Studio has shared photos of a modern home they designed in Auckland, New Zealand, that's located on a steep site.
This very steep site provided a challenge for the architects in terms of creating a suitable living platform. They wanted to minimize piling due to the difficult ground conditions and to ensure that the highly visible subfloor structure would be elegant.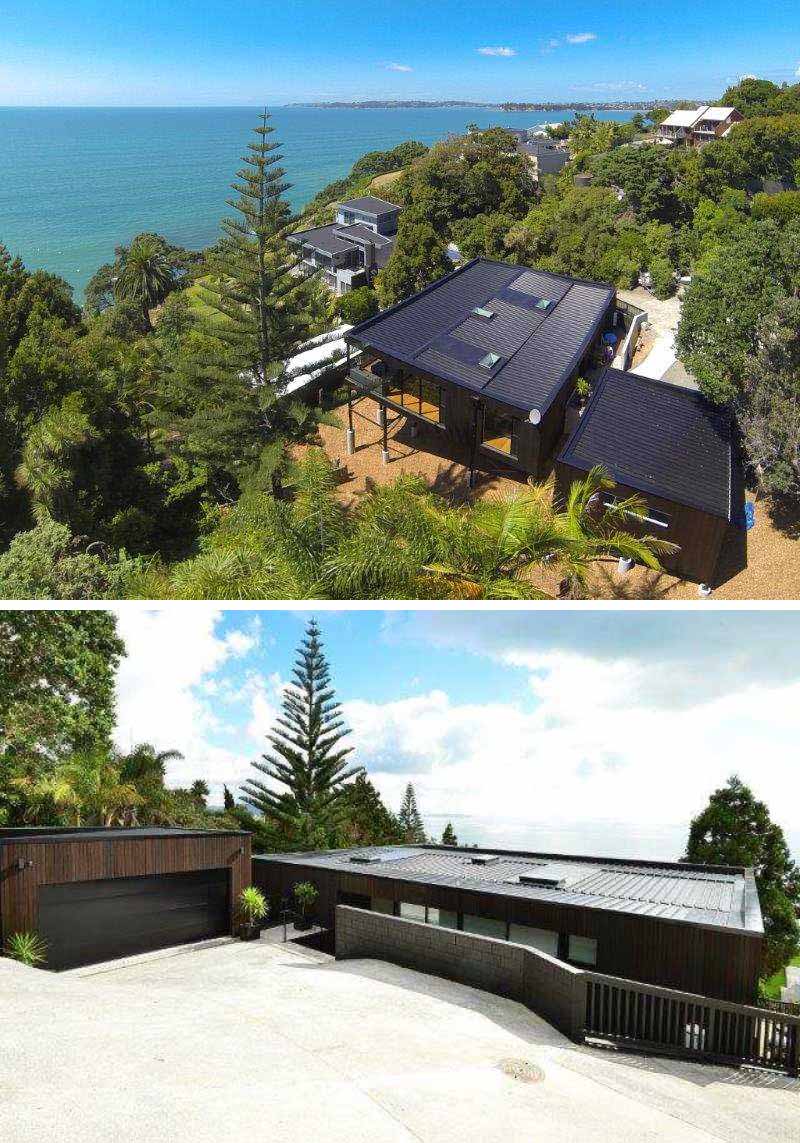 The solution was a series of steel portals and cable cross bracing to form a rigid frame which was then infilled with structural timber framing. With the home being raised up from the ground, the contour of the land allows the sun and rain to reach beneath the building platform, and over time, lush, green coastal vegetation will fill the space.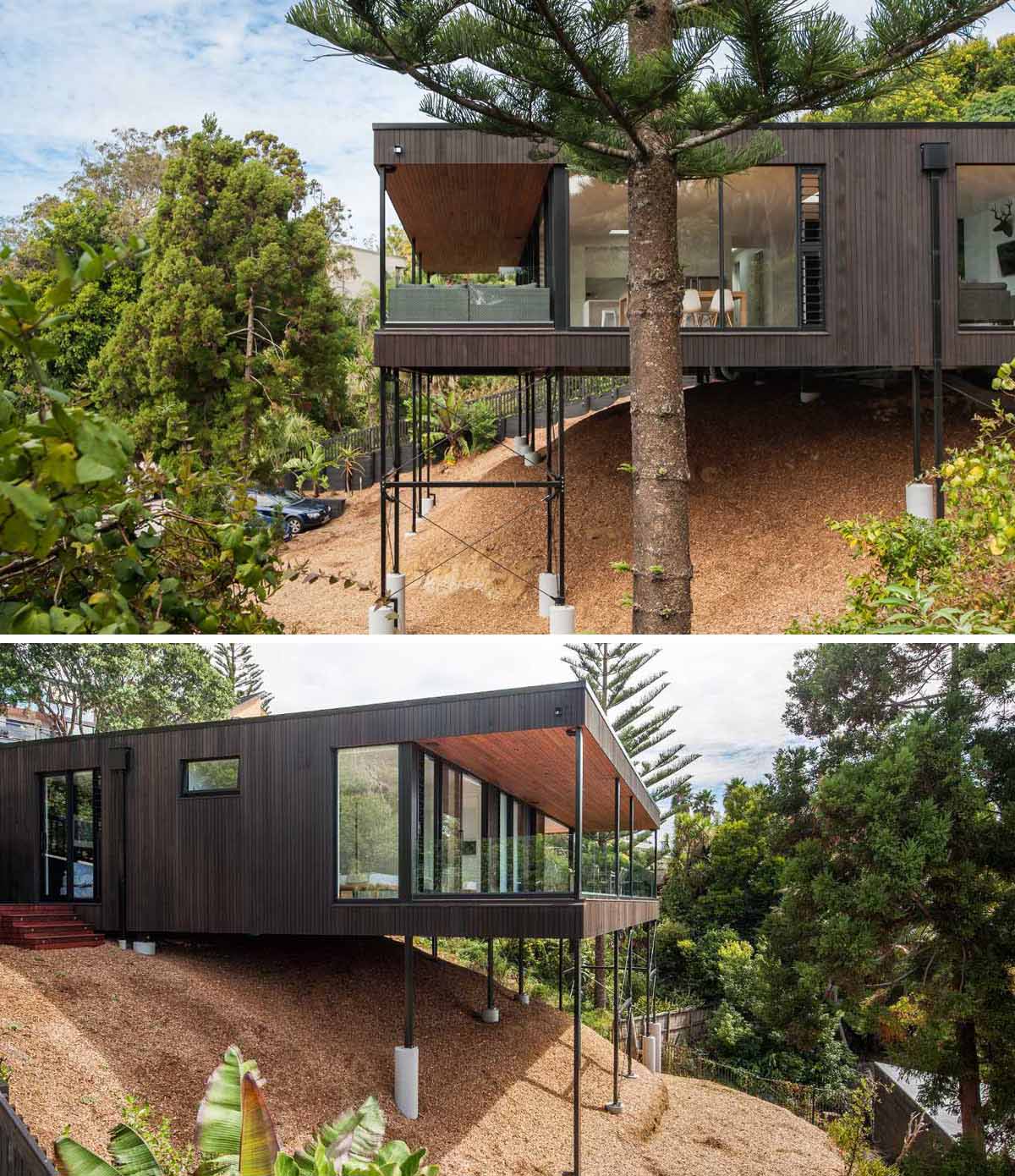 Inside, the main living areas are open-plan, with wood floors, and black-framed glass doors that open to extend the living space and provide access to the balcony and its uninterrupted water views.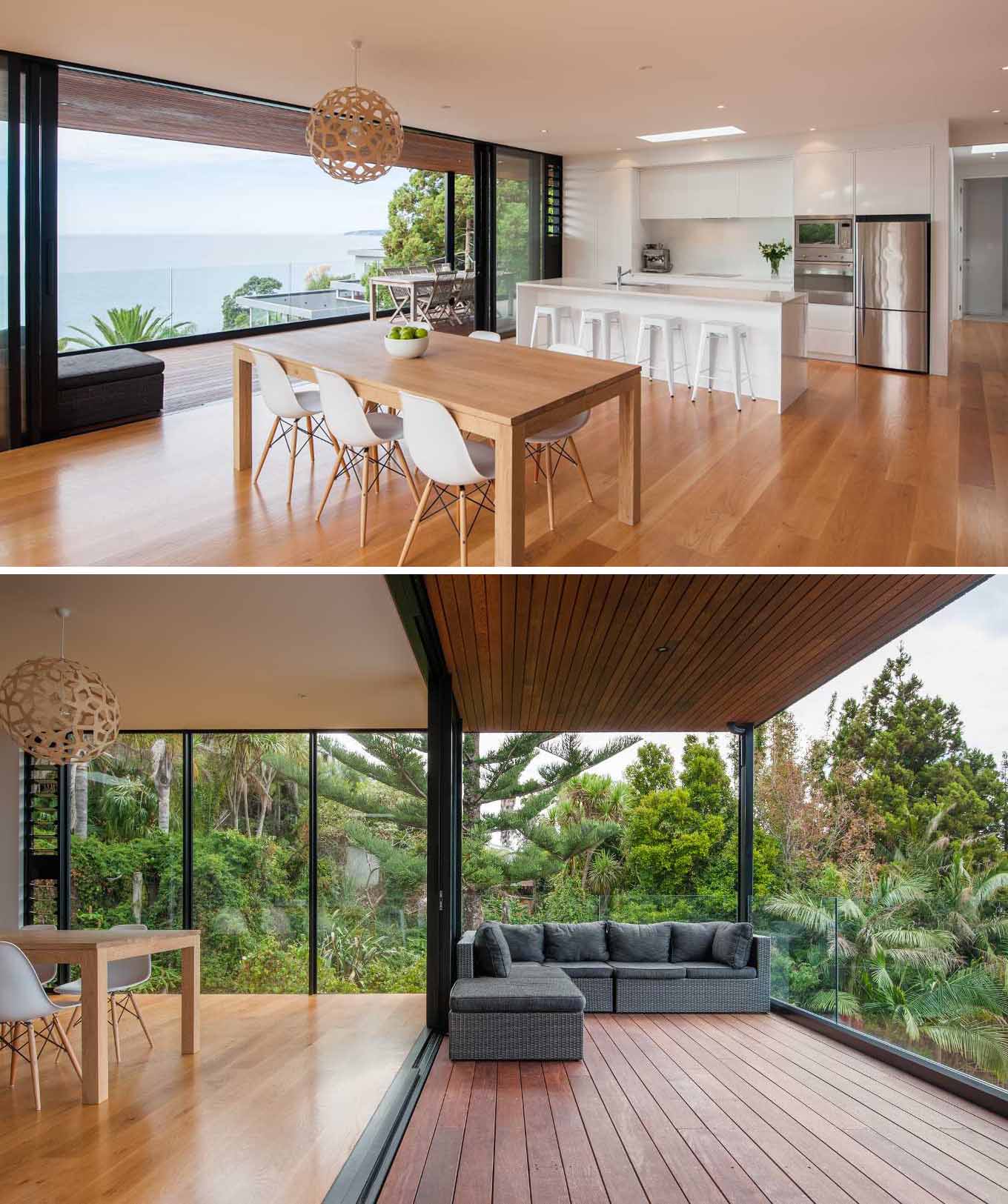 One of the bedrooms also has a sliding glass door to connect it to the balcony, while inside, the furniture has been kept minimal in its design.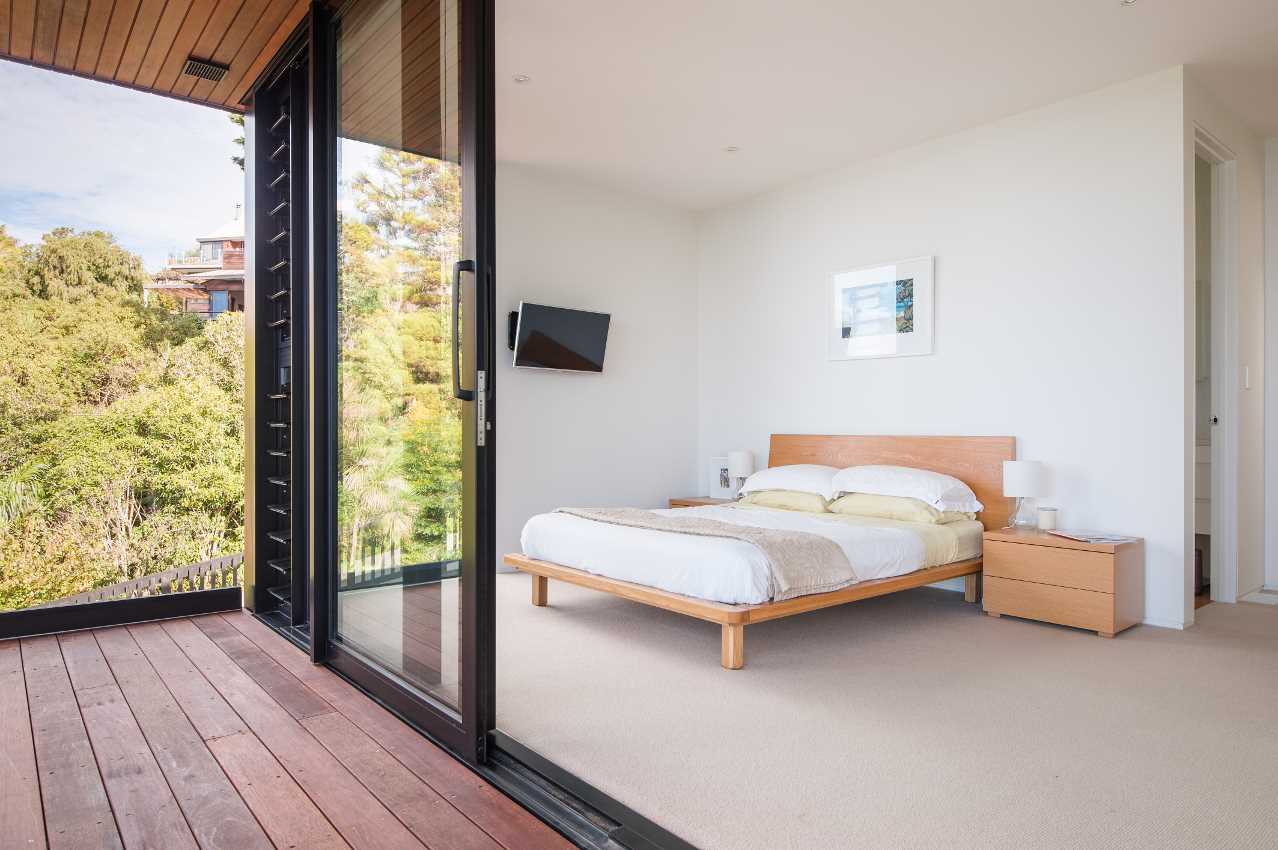 Photography by Phillip Wong | Design: LTD Architectural Design Studio – David Maurice (Director) | Engineers: Hutchinson Consulting Engineers
Source: Contemporist